Makeup Showdown: Siren Eyes vs. Doe Eyes
The TikTok Trend We've Been Dying to Try
Posted on September 9, 2022
Written by: 100% PURE®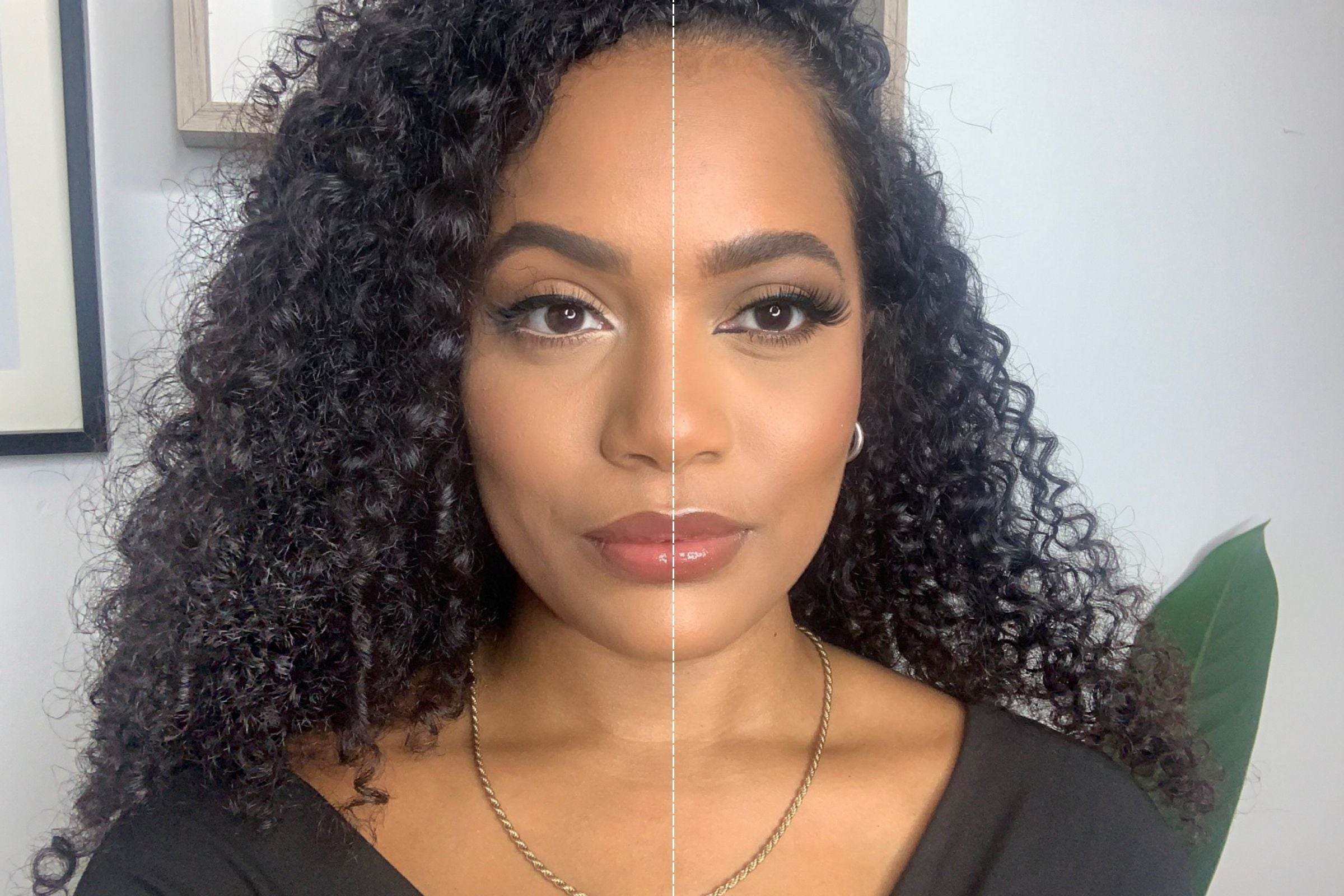 Something that will never change is our love of trying new beauty products and trends. Playing with colors and finishes, while enhancing or even completely transforming our features are just some of the ways makeup can be endlessly fun. One way that we can all have fun with makeup is trying new trends and currently we're experimenting with the beauty trend of siren eyes vs. doe eyes. Want to know what this viral makeup look is and which look suits you best? Stay tuned to learn all about the newest eye makeup trend hot for fall.
Why Has This Trending Beauty Look Gone Viral?
Trends can be intimidating, right? Sometimes they involve a complete wardrobe refresh, or stocking our beauty arsenals full of all these new products we don't have a clue how to use. In this case, however, we're obsessed with how accessible and easy this beauty trend is for everyone. This is why we predict the siren eyes vs. doe eyes TikTok trend to dominate fall and winter beauty looks. Siren eye and doe eye looks don't sacrifice color and don't require a whole lot of time to execute. Using makeup we already own and techniques we're already familiar with, we're able to enhance our eyes to be more demure - or more dramatic.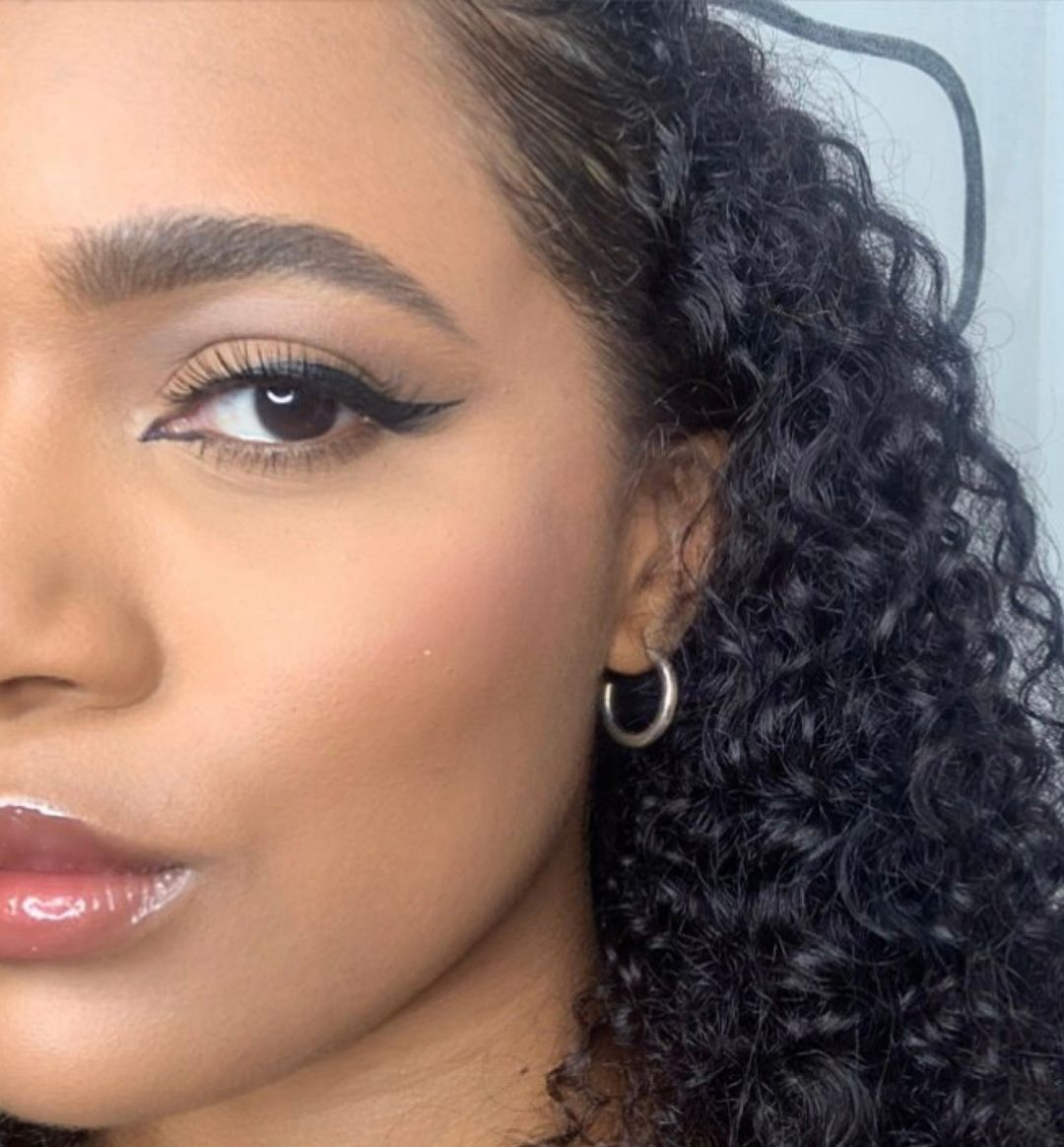 What Are Siren Eyes?
Okay we're ready to spill the tea on this TikTok makeup trend. When thinking of a siren, what comes to mind? We picture someone alluring and magnetic who draws every eye in the room with their piercing gaze; and that's exactly what this beauty look does.
Siren eyes dramatize the eye by creating a longer, more cat-like eye shape. Through careful application of liner and shadows, the look is designed to create more contrast with the eye and to make the eye appear narrowed and focused; like a permanent smize.
How To Do a Siren Eye Makeup Look
As we mentioned, this eye look is relatively easy to execute but it does require a precise hand. Again, remember that we're placing emphasis on making the eyes appear more spread out, pointed, and longer across; rather than bigger and brighter like many casual makeup looks.
Step 1 | To start, use the primer or eyeshadow base of choice. We want our base to blend in with our skin for a seamless finished look, so be sure to use concealer around the eye area if not using a concealer as an eye base.

Step 2 | For this step, we need a nude or skintone shadow and a secondary color 1-2 shades darker than our skin. We're looking to place an emphasis in our eye crease and draw that area out into a point. We start by buffing that skin tone shade through the outer third of the eye crease, then we'll lay down that darker color on the outer corner in a winged shape; moving slightly up and out toward the tail end of the brow. By using a larger fluffy brush, we can keep this shading light and avoid harsh lines. Blend over top with the nude shadow as much as necessary until the finish is smooth.

PRO TIP: In some eye shapes the eye crease can be harder to find, so we gently press a clean fluffy blending brush onto the exposed eyelid until we find the dip below our eye bone.

Step 3 | Next, using a pointed or tapered blending brush we want to go into a shade just a bit darker and press it just below the shadow we created, following and extending the wing shape. And we're also going to drag this color all along the lash line like we were creating a cat eye winged liner.

Step 4 | Finally, using black, dark brown, or another high-contrast shade, we want to press this very close to the lash line and mimic the flick of winged eyeliner. If necessary, blend over the top with a small, pointed brush and the last color used until there result is darkest near the lashes and fades out near the brows. If desired, repeat these first few steps on the lower lash line for an even more intense siren eye.

Step 5 | There's one last step that's required to complete this look, and that's liner. Yes, even though the shadow is designed to mimic liner, the signature of this look - and the part that requires the most precision - are super small points on both the inner and outer corners. It's possible to do this with an angled brush and shadow, but it may be easier with a liner pen. Layer liner over the wing just along the edge along the outer third to maintain that blend we achieved in previous steps, then trace the inner corner of the eye and at the apex of the tear duct, bring the liner into a point towards the nose.

PRO TIP: if you mess up here, just clean up your work with an angled brush and skin tone shadow or concealer.
That's it! The siren eyes smize is complete. Add mascara or lashes as you wish, directing them up and out towards the tail of the brows, for this alluring and cat-like trending eyeshadow look.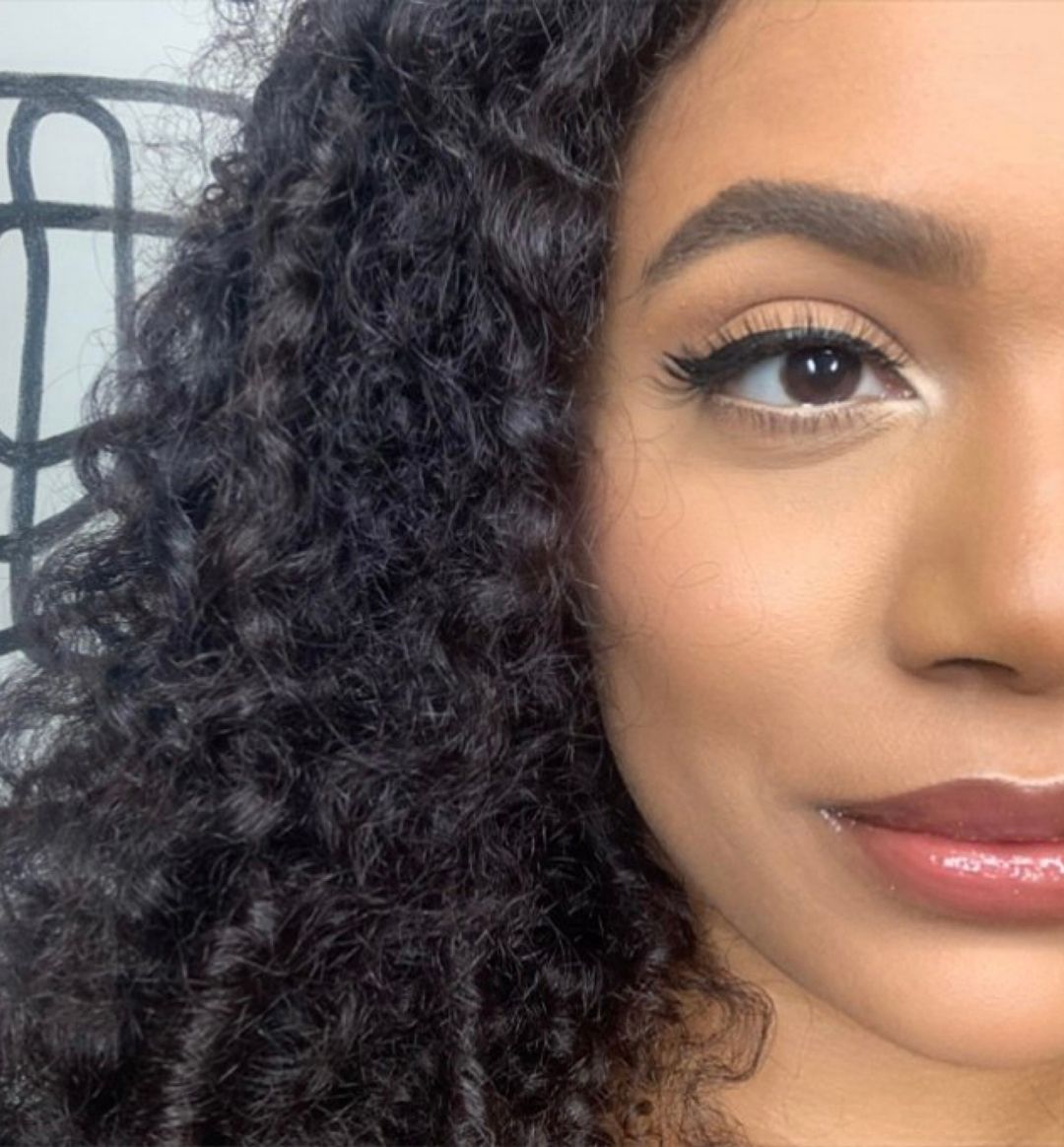 What Are Doe Eyes?
Though siren eyes can certainly be a timelessly chic signature look, and as much as we're obsessed with them, we aren't inclined to create this dramatic eye every day. This is where the siren eyes vs. doe eyes trend comes into play.
Instead of the wider, piercing gaze of siren eyes, the doe eyes makeup look focuses on creating bigger, rounder, and brighter eyes. Similar to the beauty looks of the 50's and old Hollywood glam, this doe eyes trend focuses on the illusion of thicker lashes and more white space within the eye.
How To Do a Doe Eye Makeup Look
Just as there's a lot of freedom within the siren eyes makeup look to play around with color, finish, and intensity, the doe eyes makeup allows us freedom as well. Instead of the precision of the siren eyes signature outer and inner corner wings, the doe eyes trend signature is white or nude liner on the inner corners and lower lash line creating the illusion of bigger, brighter, and more open or awake eyes.
Step 1 | Similar to the siren eyes, we want to create that shadow below our brow bone, but this time let's take it all the way across. Again, we want to go for a shadow that's only 1-2 shades darker than our skin for truly mimicking the appearance of a shadow. This adds depth and magnifies the size to the eyes.

Step 2 | We often see the majority of the lid left blank, but adding a kiss of highlight or shimmer on the inner corner is necessary for that big, bright look the doe eyes makeup trend is designed for. If desired, go for a light shadow in any finish on the lid. Pearlescent shimmers in skin-like colors tend to look the best here, however if skipping eyeshadow, we can jump straight into eyeliner.

We want to bring the liner all the way across the eye, forgoing the inner corner point popularized with the siren eyes. While we do recommend going for a wing, it's recommended to keep the wing small and direct the flick up rather than out.

Step 3 | We're almost done! As we mentioned, the signature of the doe eyes makeup look is the nude or white liner on the lower water line of the eye. Go in with the pencil of your choice in a bright shade of white, cream, pale pink or soft beige, running this along the entire lower length of the eyes.

PRO TIP: This step is deceivingly tricky, as the wrong liner choice can make this look just a bit off. Go for a white or nude shade that matches your undertone for the best results.

And we're finished. You can rock this look sans-lashes, but it looks just as great with a couple coats of mascara, or fluttery lashes in rounded and winged out styles. Remember to keep that lower lash line clean and skip the lower lash line mascara. This draws the emphasis to the lashes and upper liner of the eye for that bright, sparkling doe eye look we're after.
The Eye Makeup Style for You
While both of these styles are super fun to play with, we're sure you're wondering which eye look to choose?
While makeup is mostly about fun, it can also help us achieve balance. In this case, siren eyes will create more width to the face, while doe eyes will create more length. Longer and oval face shapes will appreciate the balance of the siren eyes to draw focus to eye area, while square and rounded face shapes paired with doe eyes creates softness and length.
For eye shapes that are smaller, the doe eyes look can add balance to the face, while larger eyes may enjoy the siren eyes as a way to highlight the eye area. Hooded eyes, previously seen as a difficult eye shape due to past beauty trends, have a built in siren-like effect and look stunning with this makeup look; as do wide set eyes and upturned eyes.
Doe eyes, as they create more roundness and size, look lovely on close set eyes, as they refocus the emphasis on the size of the eyes rather than on eye area space. The doe eyes trend also works well with those that wear glasses, as it creates enough contrast to shine through without getting hidden behind large frames. And finally downturned eyes, also known as puppy dog eyes, will find the doe eye makeup look balancing and flattering.
We carefully hand-select products based on strict purity standards, and only recommend products we feel meet this criteria. 100% PURE™ may earn a small commission for products purchased through affiliate links.
The information in this article is for educational use, and not intended to substitute professional medical advice, diagnosis, or treatment and should not be used as such.
Sign up to our email newsletter for more blog updates and exclusive discounts.
< Older Post | Newer Post >