How to Use a Lip Exfoliator for Softer Lips
Exploring how and why a lip exfoliator is important
Posted on April 27, 2022
Written by: 100% PURE®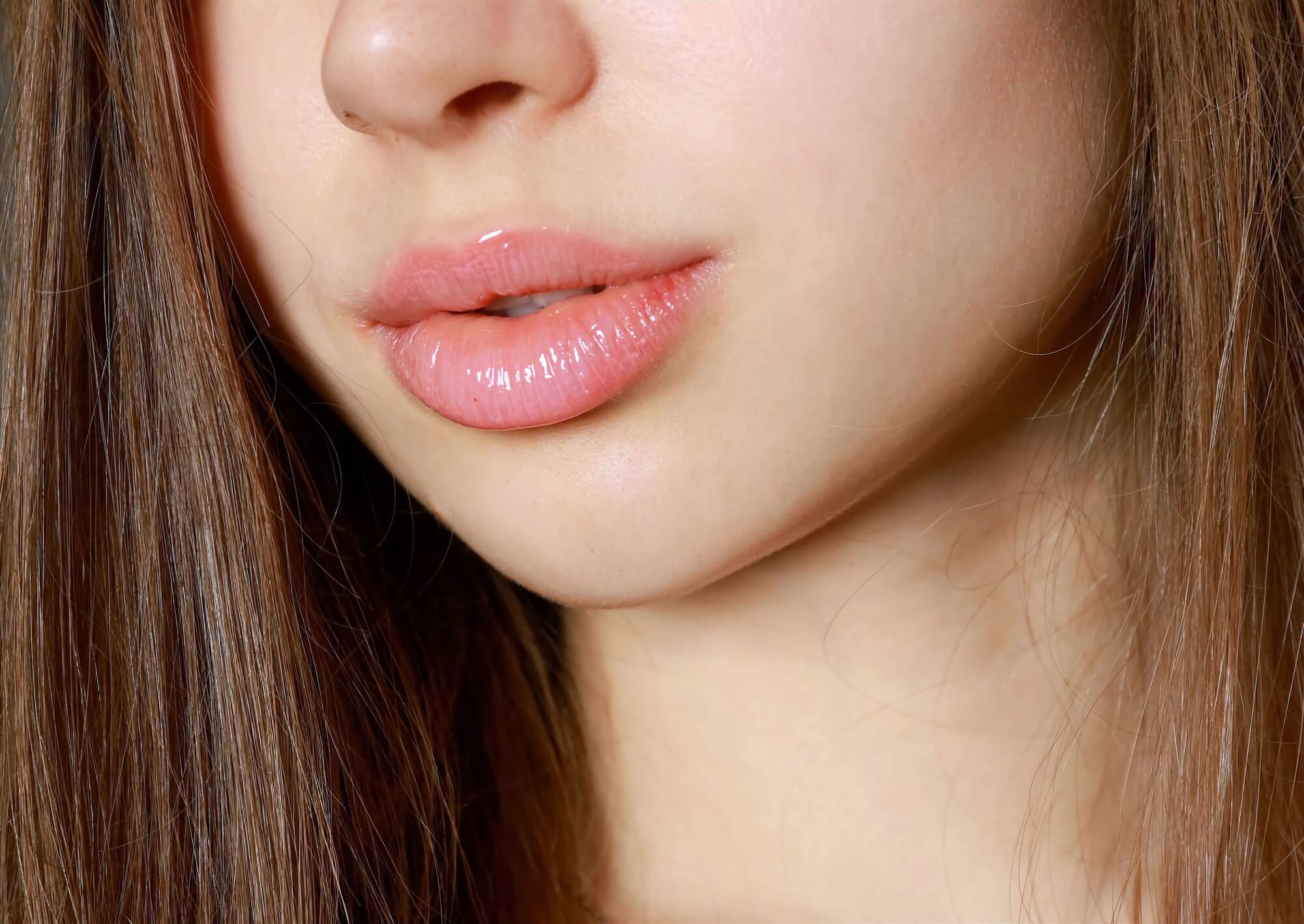 It's fairly likely at this point that you've heard about the benefits of exfoliating for even, brighter skin. But how do you achieve this look with your lips? Like the skin on our face and body, the skin on our lips can become parched and rough. As a result, they benefit from exfoliation, as well.
To put it simply, a lip exfoliator can help slough away dead skin cell buildup for a smoother-gliding lipstick application. It also helps you achieve lips that feel more comfortable and hydrated. If you're ready for your plumpest, poutiest lips yet, read on because we're sharing how to use a lip exfoliator for softer lips.
Why Is a Lip Exfoliator Important?
In the pursuit of softer, plumper lips, it's certainly worth it to answer the question: why is a lip exfoliator important? Unlike the skin on our face, our lips don't contain sebum-releasing oil glands that keep the skin moisturized. And in the cold, dry months, the lips are at a higher risk of becoming cracked or chapped.
A lip exfoliator helps remove dead skin cells from the lips to reveal fresh, smooth skin from beneath. This means not only plumper-looking lips but also a flawless lipstick application.
What Kind of Lip Exfoliator Should I Use?
Over the past few years, we've come a long way with skin care – especially when it comes to exfoliating. But some things haven't changed, and lip scrubs are just as great as they were a decade ago.
Lip scrubs help polish and soften the lips by providing exfoliation with a little bit of moisturizing nourishment. While moisturizing like lip balms, lip scrubs notably offer the benefit of removing layers of dead flaky skin that build up on the lips. This buildup is what causes the lips to look and feel chapped. It can be exacerbated by factors like cold, heat, sun, and wind.
Lip scrubs are also helpful as we age. Over time, our lips become thinner from the loss of collagen. However, consistent use of a lip exfoliator can help smooth out fine lines while stimulating blood flow. That's especially helpful for longevity.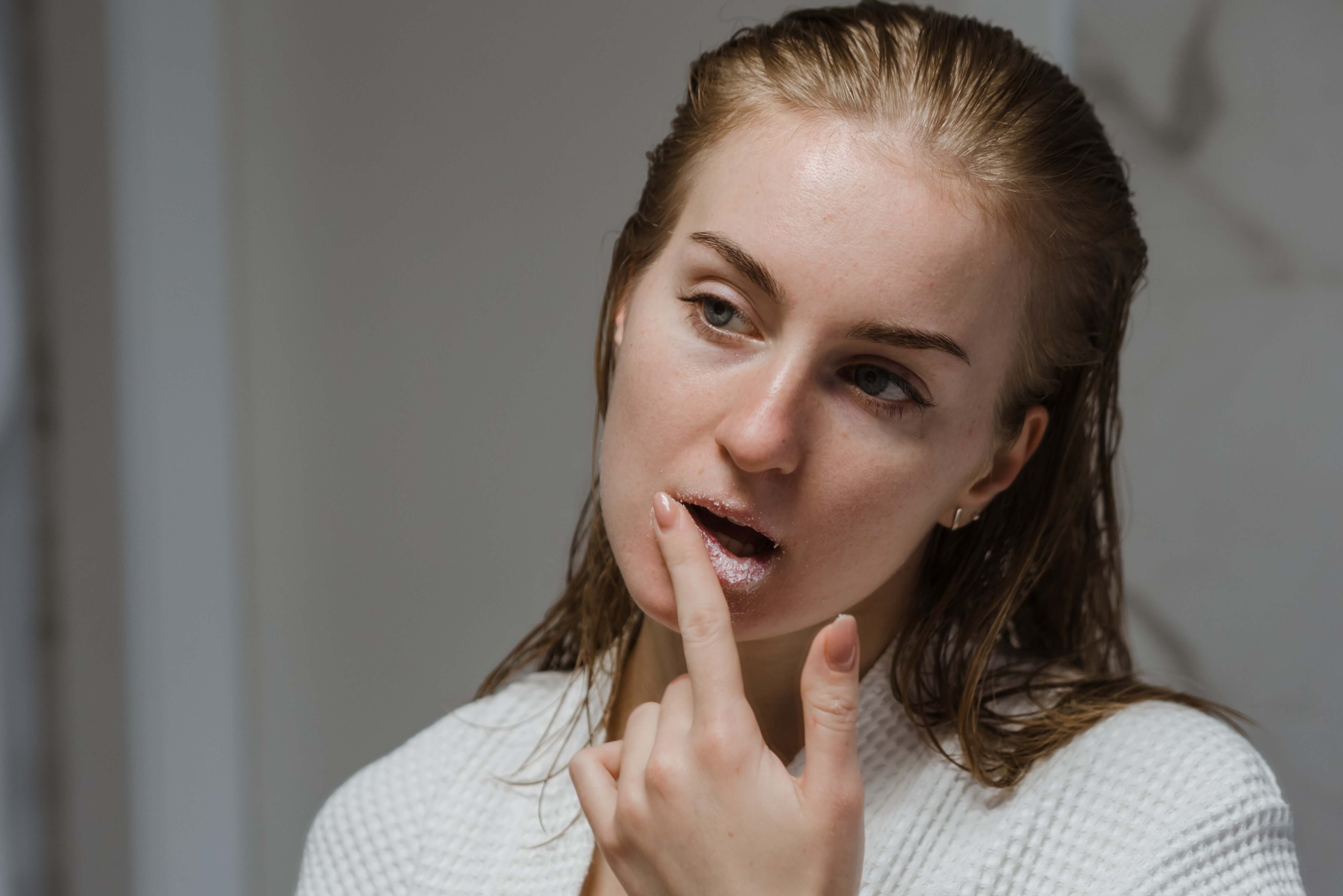 We especially love ingredients like shea butter and cocoa butter. Shea butter is a good source of fatty acids. It's rich in key components that heal wounds and soothe inflamed skin. Additionally, cocoa butter is rich in vitamins A, B, C, D, and E. It also has minerals like iron and magnesium, which are needed to maintain soft and healthy-looking lips.
Newsletter
Subscribe
for more blog updates and exclusive discounts
Plant-based oils are also fantastic in a lip exfoliator. Great examples are marula, coconut, olive, jojoba, almond, sunflower, and hemp seed oils. In essence, these oils contain essential fatty acids, which are a rich source of antioxidants. They help to form a protective barrier that helps promote moisture.
How to Exfoliate Your Lips
Using a lip exfoliator is quite straightforward. However, there are some tips that can make a difference – more on this later! Start off by applying a generous amount of lip scrub with clean fingers to your lips. Then, gently exfoliate by massaging in circular motions. For an extra gentle scrub, we recommend applying a little bit of oil beforehand to reduce friction.
Once you're done, take a washcloth and dampen it with warm water to wipe the lip scrub away. After using an exfoliator, it's important to apply a moisturizing lip balm. A perfect choice for this is our Cherry Lip Balm. It's great for immediate moisture after exfoliating.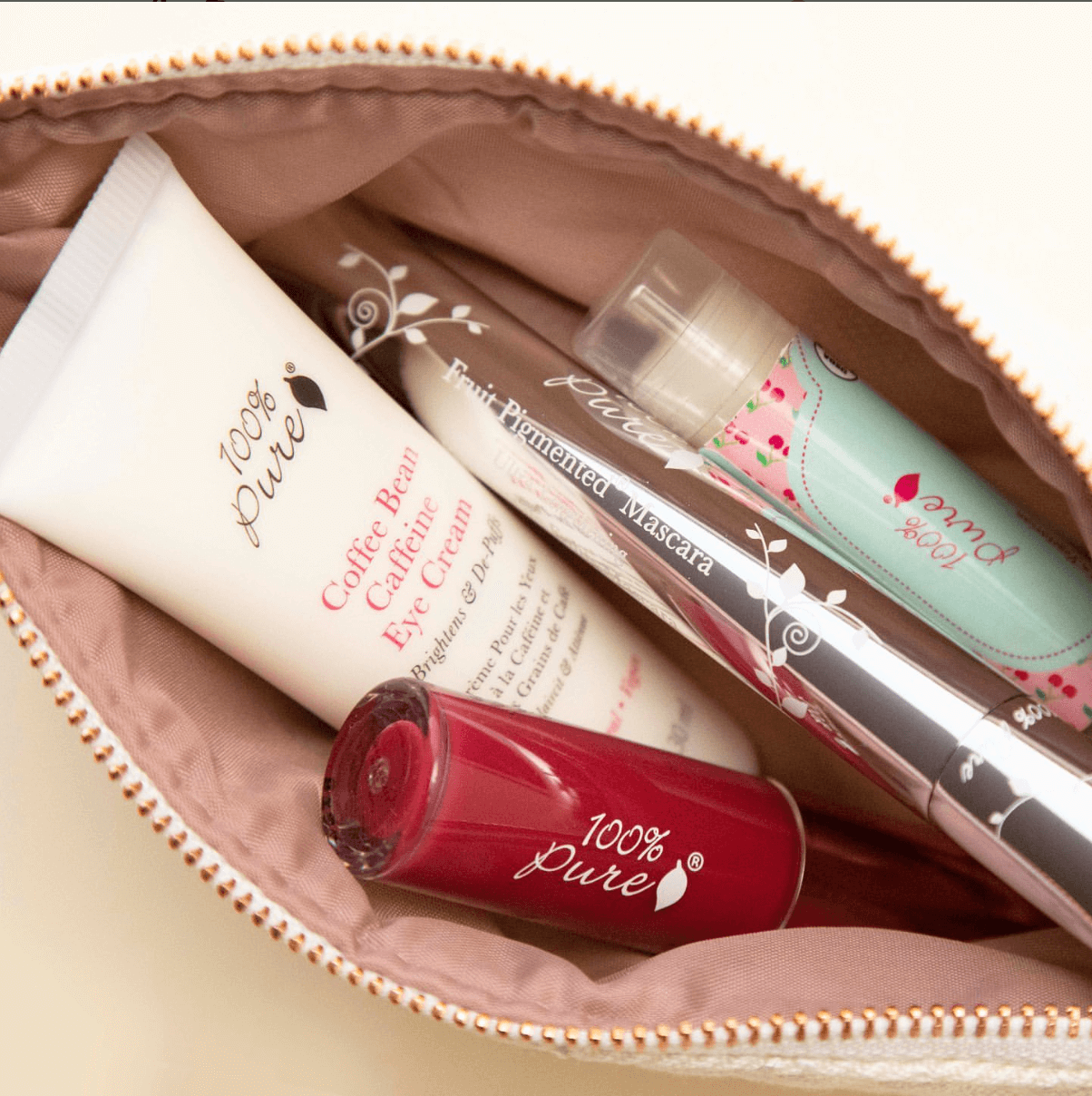 Do: avoid matte lipsticks
While we often love a lip scrub to help exfoliate chapped lips, many of us like to use it to prepare for a bold lip. With that in mind, we encourage you to avoid using a matte formula. Instead, reach for a lipstick that's rich and nourishing. Our Fruit Pigmented® Pomegranate Oil Lipstick is great for providing next-day moisture. And for a glossy finish, try our Fruit Pigmented® Lip Gloss.
Don't: use harsh ingredients
It's recommended by most dermatologists that with lip exfoliators, you avoid potentially irritating ingredients. Steer clear of ingredients like camphor, cinnamon, or menthol.
Do: follow up with SPF
When going outside, make sure to apply a lip balm with SPF 30 or higher to protect your lips from sun damage.
Don't: pick or bite your lips
After using a lip scrub, avoid picking, biting, or licking your lips. This can actually make them drier.
For more ways to care for your lips, check out the best lip care products for spring!
We carefully hand-select products based on strict purity standards, and only recommend products we feel meet this criteria. 100% PURE™ may earn a small commission for products purchased through affiliate links.
The information in this article is for educational use, and not intended to substitute professional medical advice, diagnosis, or treatment and should not be used as such.
Sign up to our email newsletter for more blog updates and exclusive discounts.
< Older Post | Newer Post >