The Best Makeup for Women Over 50
Best makeup for women over 50, plus top products and tips!
Posted on April 27, 2022
Written by: 100% PURE®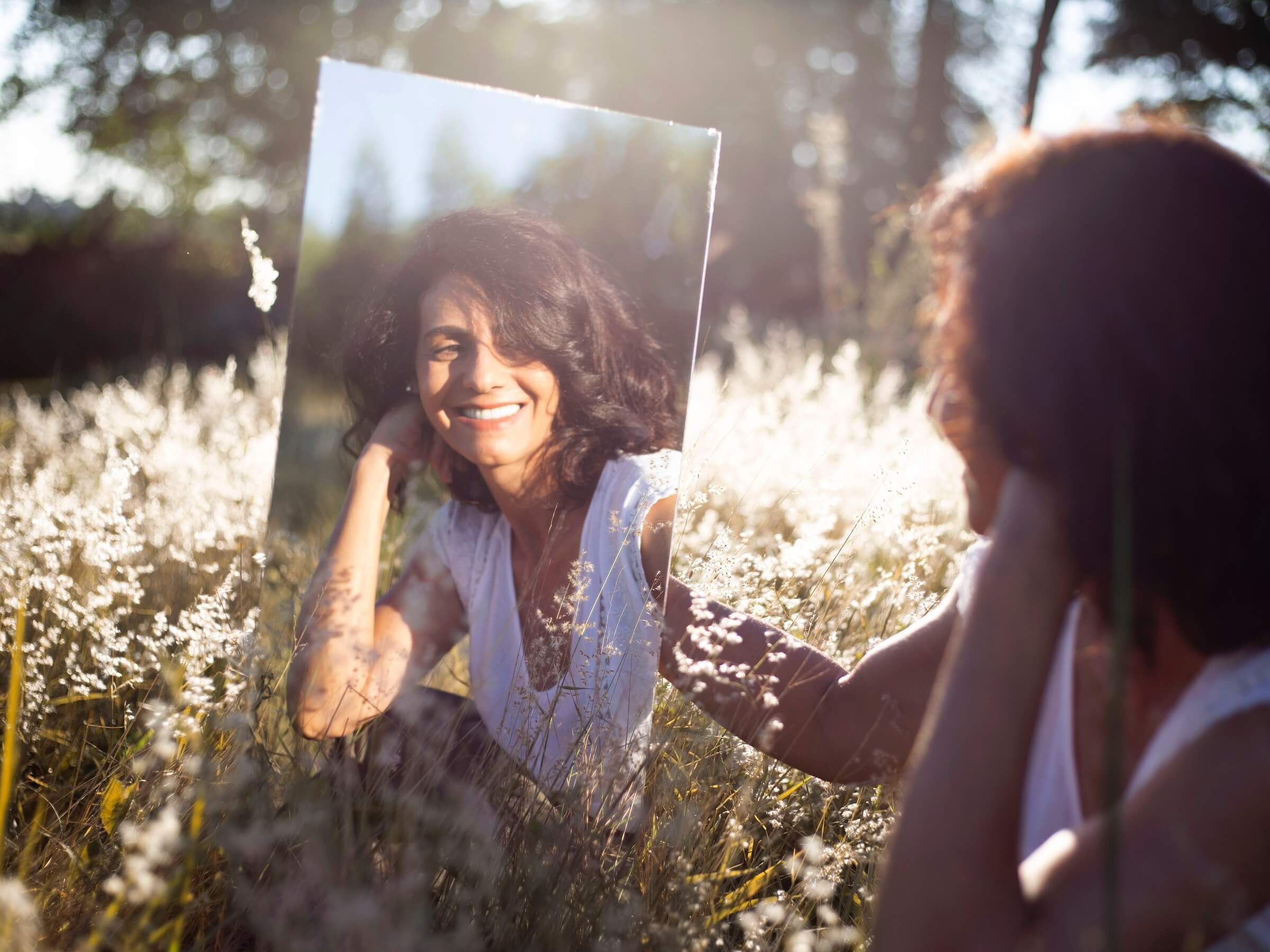 It's been said that "50 is the new 40", and while it's great to embrace this mantra seeing as age is just a number, aging skin can reflect your actual age without the proper makeup. Much like the great wisdom we gathered over time, we fall into a groove of finding the right beauty products that suited our skin say, at 30, and just stick with them.
But as we mature, we may also miss those subtle changes occurring in our skin. It can be tricky to figure out what works for us in this new stage of life. Fear not – you can still embrace aging skin with makeup products that support and flatter your complexion with a few adjustments to your routine.
We've listed a few adjustments to your makeup routine and some product faves. We'll help you keep your skin looking luminous and youthful, especially when it comes to the best makeup for women over 50!
How Our Skin Changes as We Age
Much like wedding vows, we learn really without choice to embrace our skin as we age, for better or sometimes for worse. Much like fine wine, women just get better and better with time. But the natural aging process can still make the thought of having "mature skin" a little tenser.
Natural aging involves certain cells and tissues decreasing and dying over time. For instance, collagen production slows down, and our skin loses more elasticity or volume (leading to skin that appears saggy). We may also notice more pronounced wrinkles and sun damage. That may lead to conditions like melasma.
Post-menopause, our bodies experience a hormone shift with declining levels of estrogen and increased levels of androgens. This can affect the skin. Meanwhile, the number of pigment-containing cells in our body (aka melanocytes) decreases. That leads to skin that appears thinner and less elastic.
Additionally, the epidermal layer becomes thinner over time. Blood vessels become more fragile, and sebaceous glands produce less oil as you age. Skin may become very dry or sensitive.
In the case of natural aging, there is no way to stop the process. However, there are ways in which we can care for ourselves so that our skin can age gracefully. Let's take a look at how to choose the best makeup for women over 50.
How to Adjust Your Makeup Needs as Skin Ages
Aging is something that's worth embracing. Part of that is recognizing your skin's needs as it changes. Here are a few ways to keep your skin looking (and feeling) its healthiest with the best makeup for women over 50.
Dewy foundation for the face
Nowadays, you'll see less of the makeup looks of yesteryear. We're not seeing finely traced brows, heavy foundation coverage, and a super-matte powder finish as much anymore. Makeup is more a celebration of natural skin! Stick with clean, healthy ingredients and sheer formulas like BB creams and tinted moisturizers.
Light powder for the face
Full coverage powders with a matte finish can actually set into and accentuate lines and wrinkles. That can make aging or dry skin look cakier than it really is. If you have mature skin, try a translucent setting powder instead. Dust it on with a light hand.
Hydrating ingredients
Since skin produces less oil as you age, you are going to need makeup with hydrating ingredients. These include vitamin E, hyaluronic acid, glycerin, and aloe vera. When looking for the best makeup for women over 50, look for these kinds of formulas. They'll provide a seamless finish but with an added dose of moisture to keep your skin feeling soft and looking radiant.
Light lip colors
Bright or bold lip colors can overpower the beautiful facial features we are trying to accentuate. Choosing various nude, mauve, and berry shades can keep skin looking fresh and youthful without adding so much dramatic pigment that aging skin gets outshined.
Newsletter
Subscribe
for more blog updates and exclusive discounts
The Best Makeup for Women Over 50
Yes, these makeup products exist, and yes, they're easy to use! While nothing can turn back the hands of time, there are plenty of makeup allies that can keep skin looking youthful while highlighting some of the skin's more radiant features.
Here is some of the best makeup for women over 50 and a few of our favorite tips for bringing skin back to life:
Fruit Pigmented® Water Foundation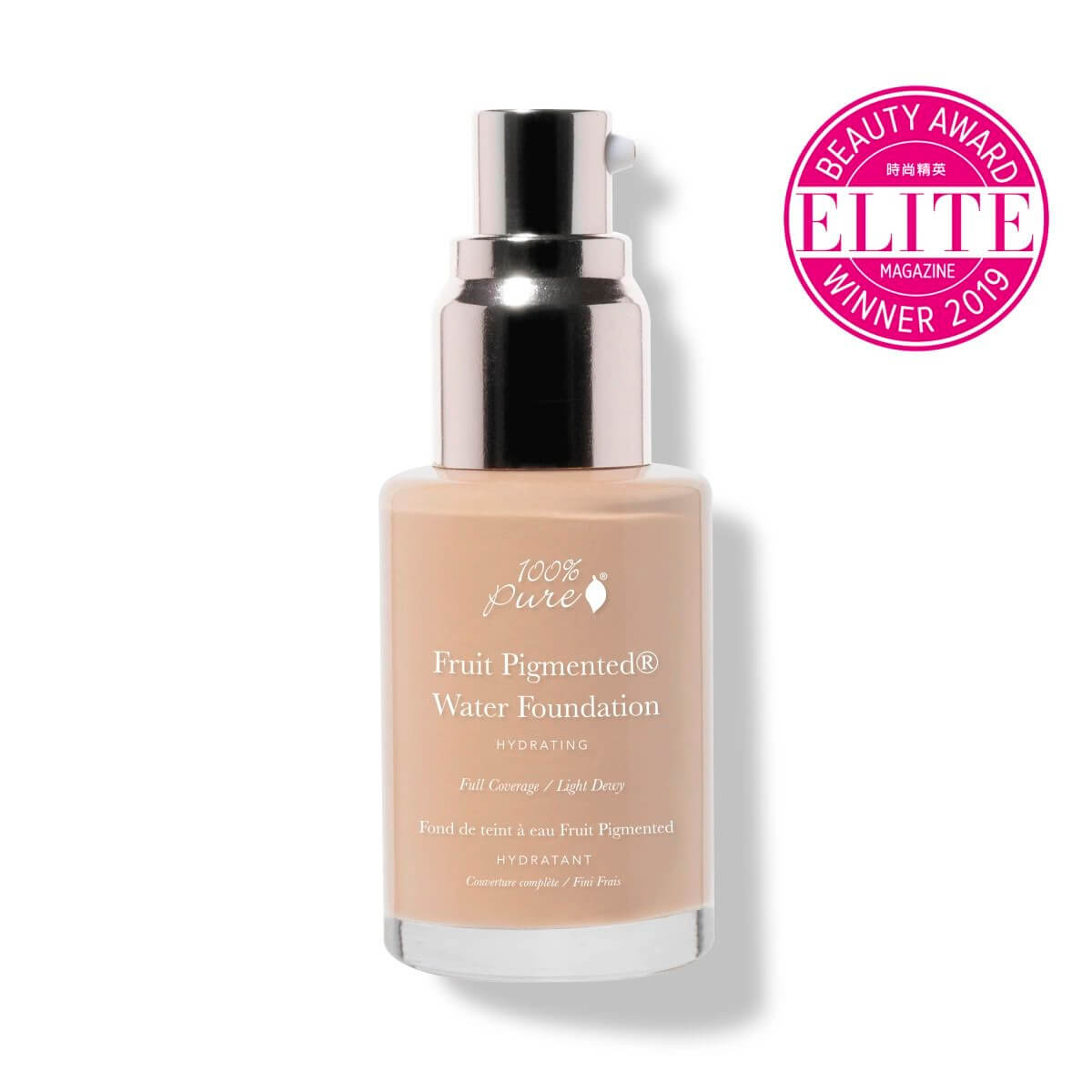 The best makeup for women over 50 starts with a great foundation. This hydrating full coverage foundation evens skin tone, calms redness, and erases imperfections with a light velvet finish – not too dewy or too matte.
It's concentrated with anti-aging red wine resveratrol and antioxidant-rich green tea. Since this formula is infused with skin-soothing aloe, you'll get a hint of dewiness that mimics the skin's natural glow. Mature skin is left looking healthy and hydrated!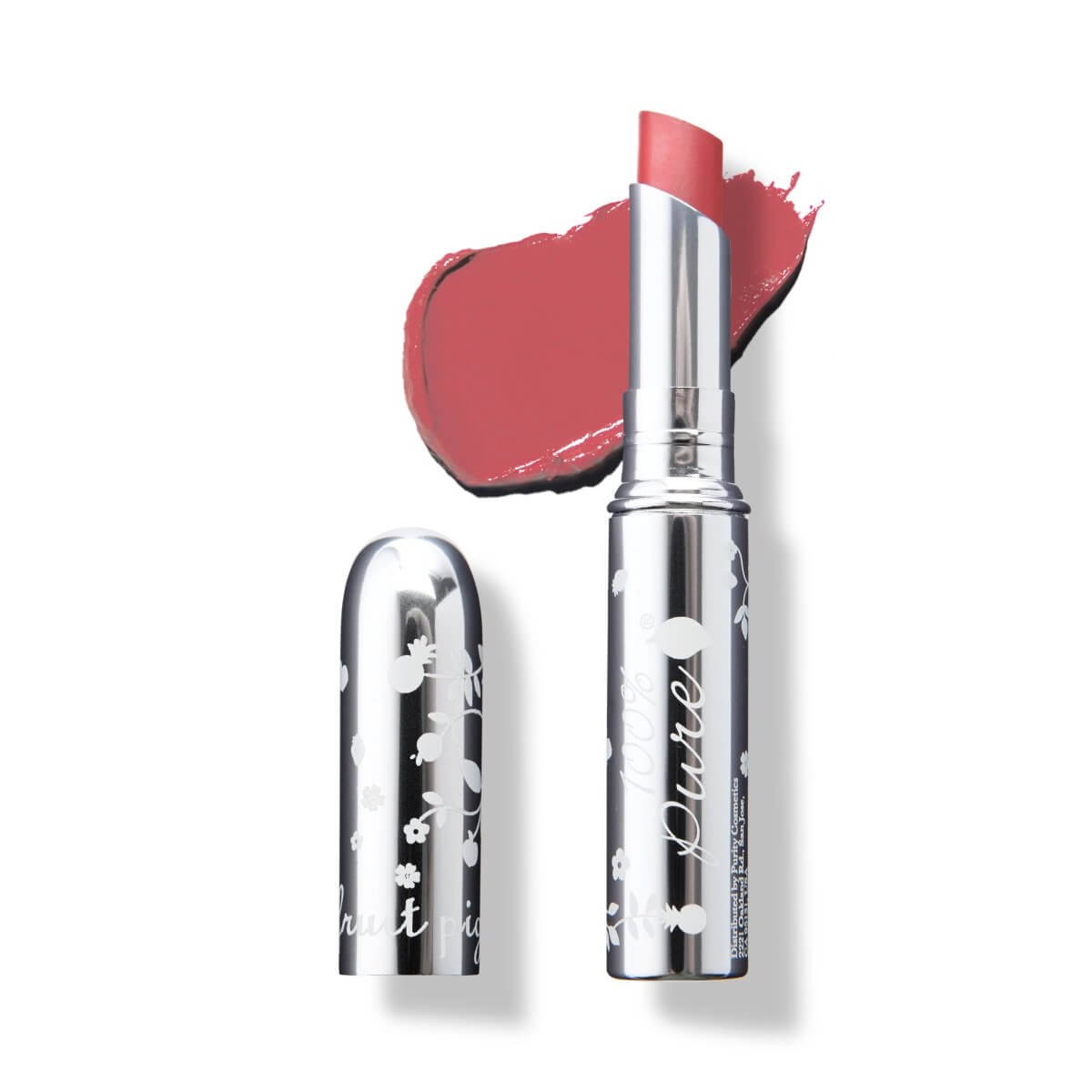 Matte lipsticks can accentuate fine lines in mature lips. Instead, go with a velvet, cream, or soft matte finish that also boasts hydrating ingredients. This deeply moisturizing lip glaze for softer lips features anti-aging antioxidants from fruit pigments. It has semi-sheer, natural color pigment. This is some of the best makeup for women over 50. Plus, you won't need a lip liner!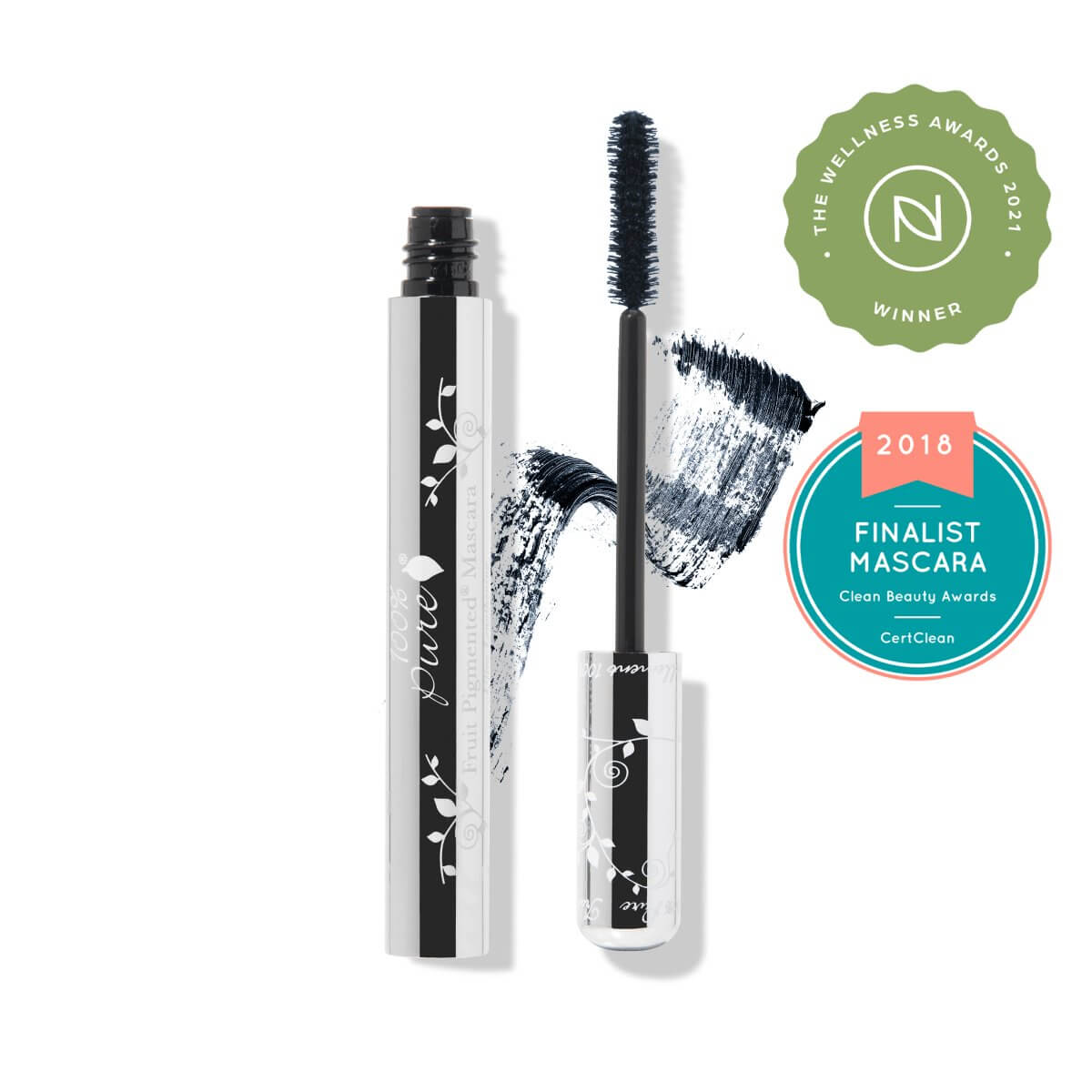 If elasticity in eyelids starts to slacken, fear not! This fruit-pigmented formula extends and lifts lashes. Your lashes will be nourished with organic green tea and vitamin E. Our most lengthening mascara formula is fitted with a wand that effortlessly reaches each eyelash. This mascara is also some of the best makeup for women over 50. It separates, defines, and adds length and dimension to each lash.
As we age, eyebrows become naturally thinner and more sparse. This easy-to-use, portable, swipe-on brow enhancement is made with high-quality, nourishing ingredients. This brow builder fills and darkens brows without being too harsh. Plus, it can help fill in sparseness over time with consistent use by boosting growth and brow strand thickness.
Women just get better and better with time. Since you're getting better with age, your makeup should too. But there's no need to stop your makeup routine entirely because of the natural aging process.
Taking care of your skin is about doing it with grace and the best makeup for women over 50. And more than anything, it's about taking care of yourself!
We carefully hand-select products based on strict purity standards, and only recommend products we feel meet this criteria. 100% PURE™ may earn a small commission for products purchased through affiliate links.
The information in this article is for educational use, and not intended to substitute professional medical advice, diagnosis, or treatment and should not be used as such.
Sign up to our email newsletter for more blog updates and exclusive discounts.
< Older Post | Newer Post >