How to Plop Hair for Bouncy, Beautiful Curls
This simple tip could tame frizz and maintain shape
Posted on January 8, 2021
Written by: 100% PURE ®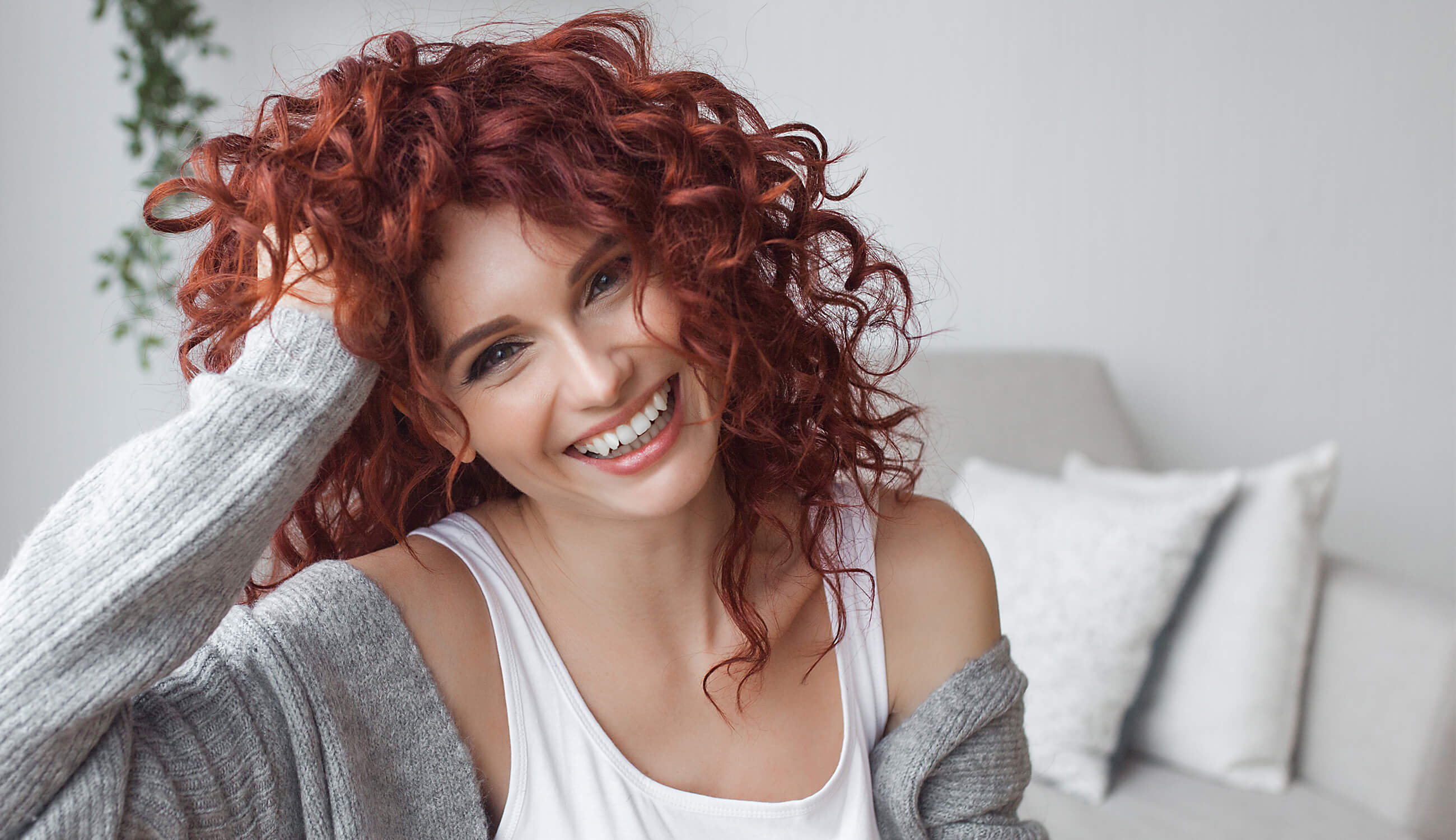 If you were born with curly or coily hair, it's very possible that you've been tempted to chop it off once or twice out of sheer frustration. It's not known for being the most manageable hair type, however gorgeous curly hair may be.
Curly, kinky, and coily locks are undeniably beautiful – but everyday maintenance can be a struggle. Even when it comes to washing and, especially, drying your hair. When hair is wet, your curls are defined, smooth, and shapely thanks to the moisture. But once dry, they can become something else entirely: limp, frizzy, and devoid of definition.
Before you reach for the flatiron, know this: it's not your hair's fault! Your tresses have all the potential to be as bouncy and beautiful as you desire. This kind of definition just comes down to how you take care of it; not only how you style your curly hair, but how you dry it, too!
Learning how to plop hair just might be a foolproof method for saving taming your curly hair. We'll tell you what it is, how it works, and how to try it at home!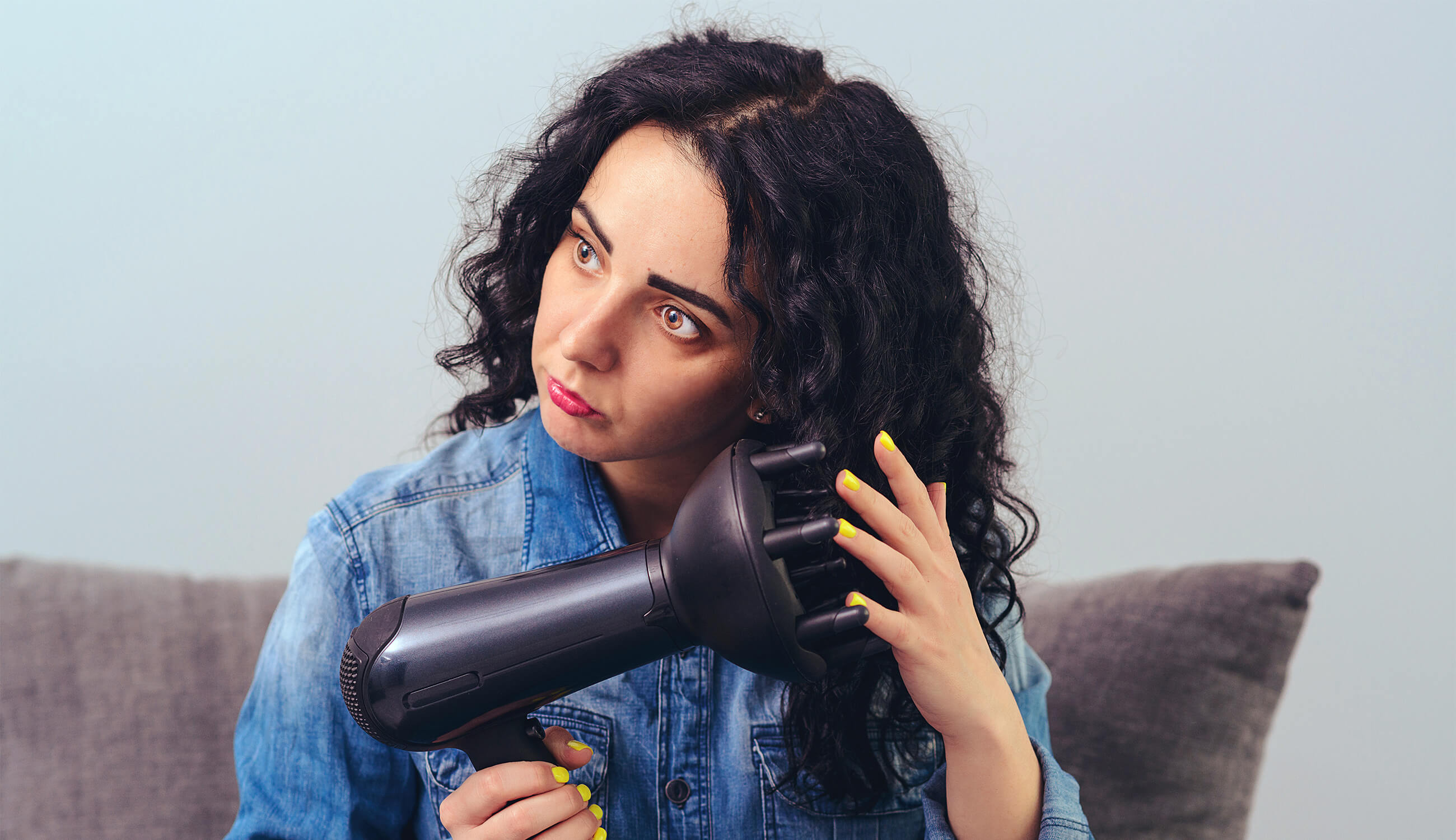 What the Heck Is Hair Plopping?
This method doesn't have the most appealing name. Nobody wants to shout "I'm plopping!" from the rooftops. BUT, if you're struggling with limp curls, plopping might actually be worth trying.
Essentially, plopping is a hair-drying method for curly hair that involves 'plopping' hair into either a t-shirt or microfiber cloth. The towel is wrapped around your hair for a period of time, and is meant to fully dry it while maintaining volume.
So how is plopping different from traditional hair drying?
While towel-drying hair is the norm, this method is actually super drying and damaging to your hair, especially when your hair is curly. Normal towels have a rough texture that creates lots of friction, and when you create friction on your strands, hair cuticles lift.
This results in excess air circulation, which leads to what is essentially "swelling" of the strands. In other words, every curly girl's definition of a bad hair day: frizz.
Meanwhile, heat-drying creates less frizz but can also cause curls to lose much of their shape and definition. This makes it difficult to flaunt our exquisite tresses in their fullest, bounciest form! In the worst cases, heat-drying speeds up moisture loss which can lead to fragile, brittle strands.
Plopping is a heat-free, no-fuss method, and learning how to plop hair takes no time at all. Because plopping uses a t-shirt instead of a towel, there's less friction, which is gentler on your hair cuticles.
Besides preventing frizziness, one of the greatest benefits of knowing how to plop hair is that you can improve the elasticity of your curls. Because plopping creates a lift at your roots, you might find your hair to have more bounce than you've been able to achieve with other methods.
To plop your hair, all you need is a few basic products, and an old t-shirt!
How to Plop Hair
After washing and conditioning your hair, scrunch out excess water with fingers. Apply your chosen styling products to wet curls, and detangle with a wide-toothed comb. We're sure you already know this, but don't use a brush!

Spread your t-shirt (or microfiber towel) over a flat surface, like your bathroom counter or bed.

Bend at the waist and flip your hair over your head, so that all of your curls are hanging over the shirt. Your hair should be gently 'plopped' on the shirt.

Take the bottom of your shirt and flip it over your neck, then pull the sleeves around your head and tie them over the bottom of the shirt. If you're using a long-sleeve shirt, bring the sleeves around and tie them once more on top of your head.

Leave for 1-3 hours, or overnight, depending on the density and volume of your hair. If desired, dry with a diffuser after plopping.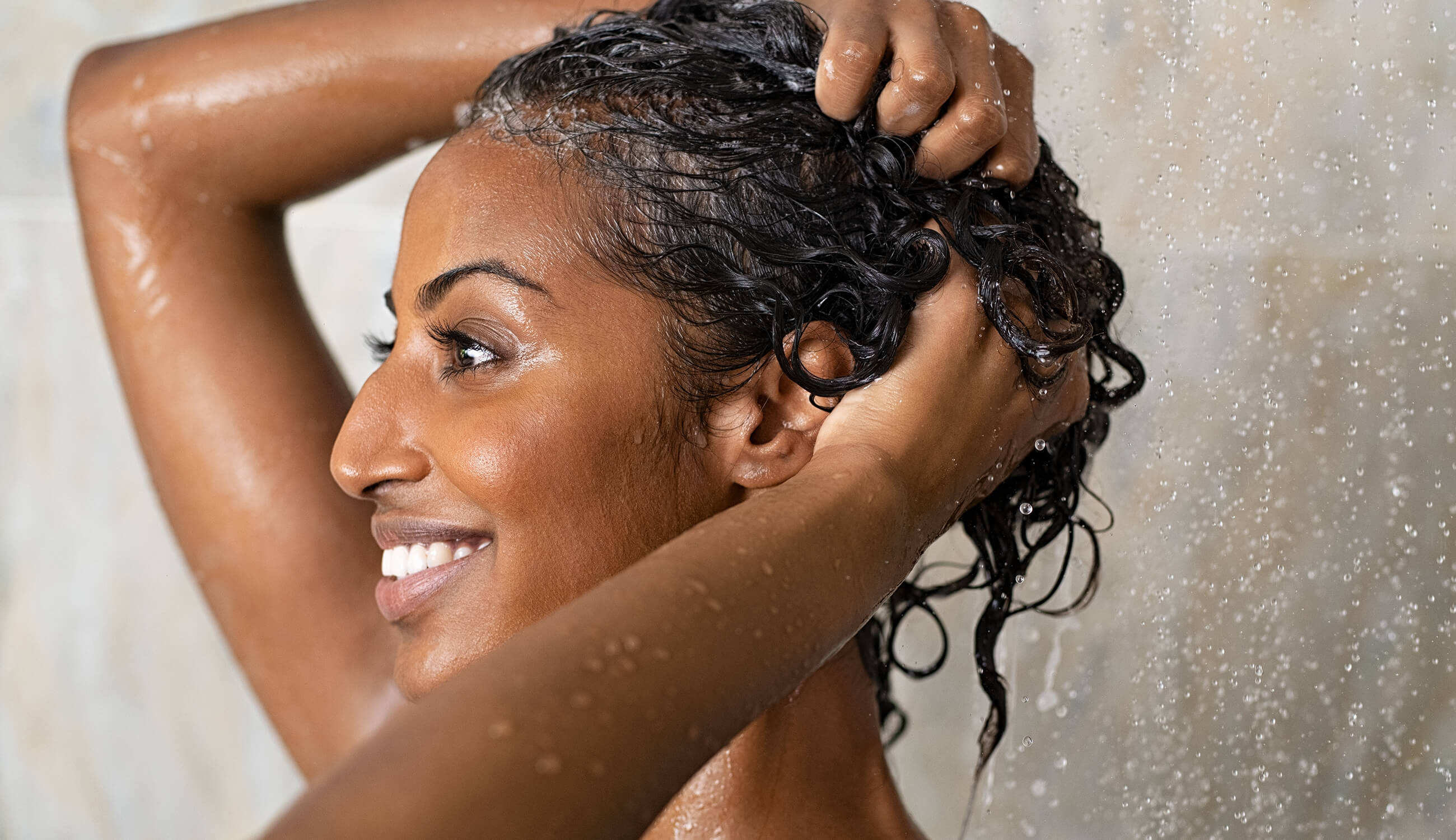 Tips for Choosing Hair Plopping Products
Before learning how to plop hair, consider the products you're using in the shower. A good shampoo and conditioner is essential to any hair regimen, and we recommend something specifically designed for your curly hair's texture. Think lightweight shampoo with serious glossing and hydrating elements.
If you don't feel like your current products are doing the job, check out our guide to choosing the correct shampoo and conditioner for your hair's needs.
You'll also want a dependable leave-in treatment, whether it's a hair serum, leave-in conditioner, or other styling agent. We love using our Pro-Vitamin B5 Smoothing Hair Serum for softening strands and smoothing out hair cuticles, without weighing curly or kinky hair.
When it comes to choosing your hair wrap, an old t-shirt is recommended because pretty much everyone has one, but you can also use a microfiber hair wrap. Also note that if you're using a t-shirt, one with long sleeves may be a bit easier to use, especially if you're just beginning to learn how to plop hair.
How to Maintain Curls After Plopping
Once you know how to plop hair, your curls are at a great start for bouncy, defined texture. But that's not all there is to maintaining beautiful tresses. Here are a few extra tips for keeping your curls intact and frizz-free all day long:
Avoid Touching Your Curls
A little scrunching after a wash is great for curls, but it's best to avoid touching them throughout the rest of the day. This is because your hands can actually steal oils from your strands, leading to increased breakage and frizz.
Use a Moisturizing Spray Throughout the Day
When it comes to maintaining curls, moisture balance is the name of the game. Curls can lose moisture fast, so a spray product with a hydrating formula can work wonders for curly, coily hair.
Put Your Hair Up at Night
If you're not plopping before bed, it's recommended that you avoid going to bed with your hair down. This goes back to the idea of friction: when you move around in your sleep, your strands are rubbing against your pillowcase and tangling together, leading to the ultimate bedhead.
Spare yourself morning hair stress and tie your hair in a high top knot before bed. If your hair is too short for this, or you find that you just can't sleep this way, using a satin or vegan silk pillowcase is a worthy alternative.
We carefully hand-select products based on strict purity standards, and only recommend products we feel meet this criteria. 100% PURE™ may earn a small commission for products purchased through affiliate links.
The information in this article is for educational use, and not intended to substitute professional medical advice, diagnosis, or treatment and should not be used as such.
Sign up to our email newsletter for more blog updates and exclusive discounts.
< Older Post | Newer Post >