How to Execute Dark French Tips
This simple nail design offers a trendy twist on the classic
Posted on January 11, 2021
Written by: 100% PURE ®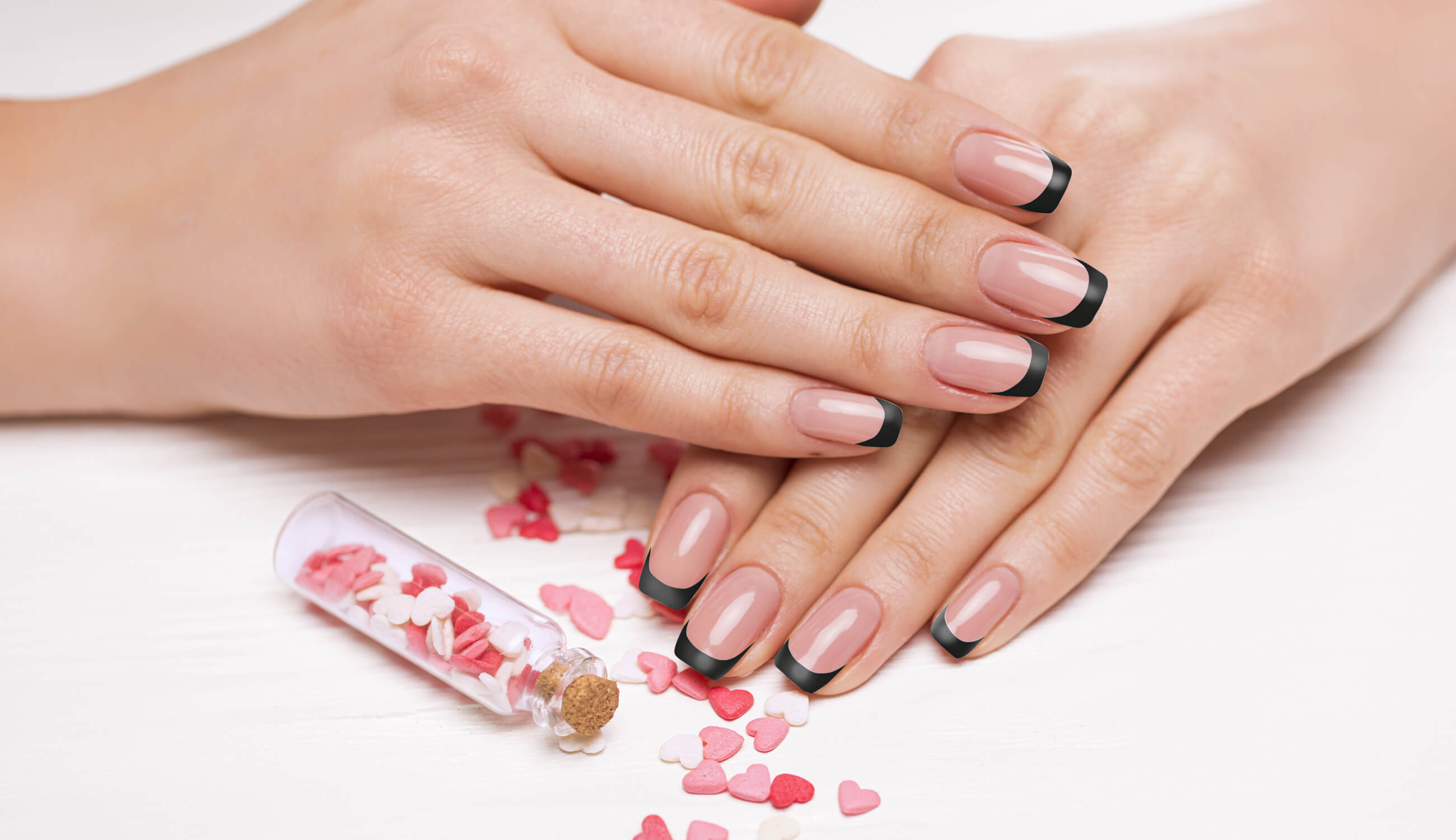 What's at the top of our 2021 resolutions list? Aside from even more self care, it's leaving our bad quarantine nails behind for something stylish and très cool.
2021 nail trend alert: forget the traditional white French tips, and try out colored tips instead. One thing we love about the dark French tips trend is how versatile the look is; any color or any finish will turn out gorgeous.
This nail trend has been all over our socials for weeks, and we're ready to fully embrace the cooler, moodier tones of winter. Here's a quick how-to guide on what to use, and how to get this simply chic nail style.
How To + Tools
Much to the chagrin of our 13-year-old selves, we never quite mastered the art of polishing our nails – let alone the precision lines of French tips. Lucky for us, now we've got an arsenal of tools and hacks to achieve the perfect French tip nails, without the help of a nail tech.
How To: Classic French Tip
The classic design of French tip nails typically features a pure white band, extending the width of the nail. It starts where the pink nail bed ends, and the white tip (or 'free edge') of our nail begins. Most often the design appears as a gently curved line that follows the shape of our nail bed, and is as thick as the length of our nail tip.
Here's how we accomplish a French manicure at home with a dark, colorful twist: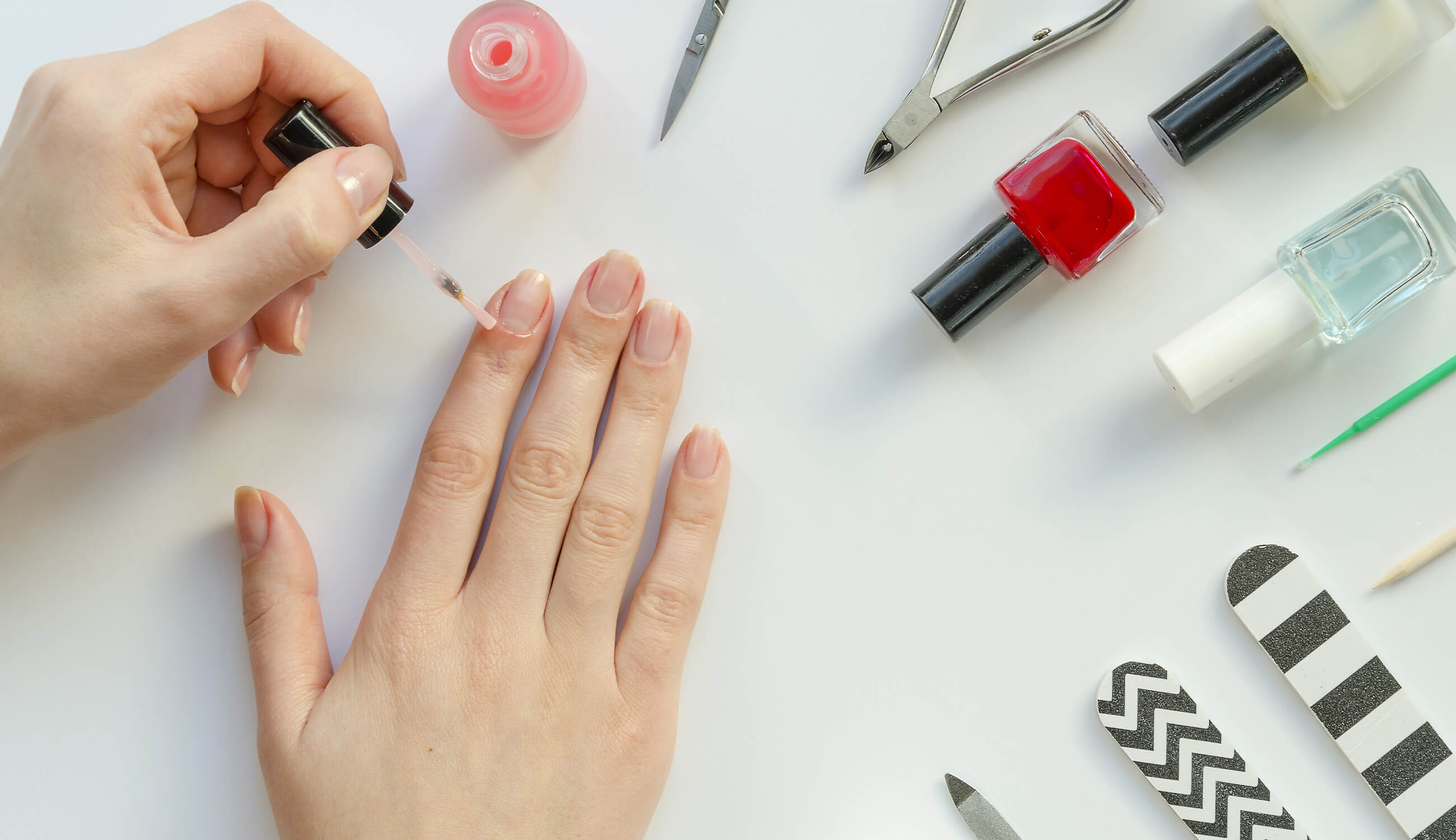 V-French Tip
Now, the classic French tip with a colorful twist is a great choice no matter the occasion. But if you really want to spice things up, we'll go for the V-French tip. This style applies paint across the ends of our nails diagonally, creating a point on the center of our tips. This style is best on medium to long length nails that have more tip to play with, but it looks great in any color or finish.
First, we'll repeat all the steps in our classic French tip nails guide above, stopping after step 3.

For this design, it's really best to use the tape French tip technique, as that results in the cleanest execution of this design. But if you're practiced at nail art, feel free to try it freehand with a brush and nail polish remover for clean-up.

Start by applying one strip of tape diagonally across the nail bed, leaving the tip exposed. Lay it from the top outer corner of the nail bed, to the center of the nail tip.

We'll apply (1-2) coats of polish until we're happy with the opacity, and then we let that dry completely. We can't stress the *dried completely* aspect enough! Next, we'll repeat the taping and painting in the opposite direction.

When finished, this design results in an elongated V-like nail bed and sharp, clean tips. Once dry, we'll top everything with a generous layer of a shiny top coat – then we'll probably show off our design on Instagram because #nailfies are the new selfies.
Toxin-Free Color Inspirations
Toxin-free nail polish can be challenging to find, but not impossible. We've narrowed down some shades between a few of our favorite non-toxic nail polish brands. Our shades are 15-free, Londontown shades are 16-free, and Ella + Milla nail polishes are 17-free.
Here are some of our non-toxic favorites from the brands listed above:
We carefully hand-select products based on strict purity standards, and only recommend products we feel meet this criteria. 100% PURE™ may earn a small commission for products purchased through affiliate links.
The information in this article is for educational use, and not intended to substitute professional medical advice, diagnosis, or treatment and should not be used as such.
Sign up to our email newsletter for more blog updates and exclusive discounts.
< Older Post | Newer Post >