How to File Nails By Shape
Keep nails healthy and strong while finding your favorite shape
Posted on January 20, 2022
Written by: 100% PURE®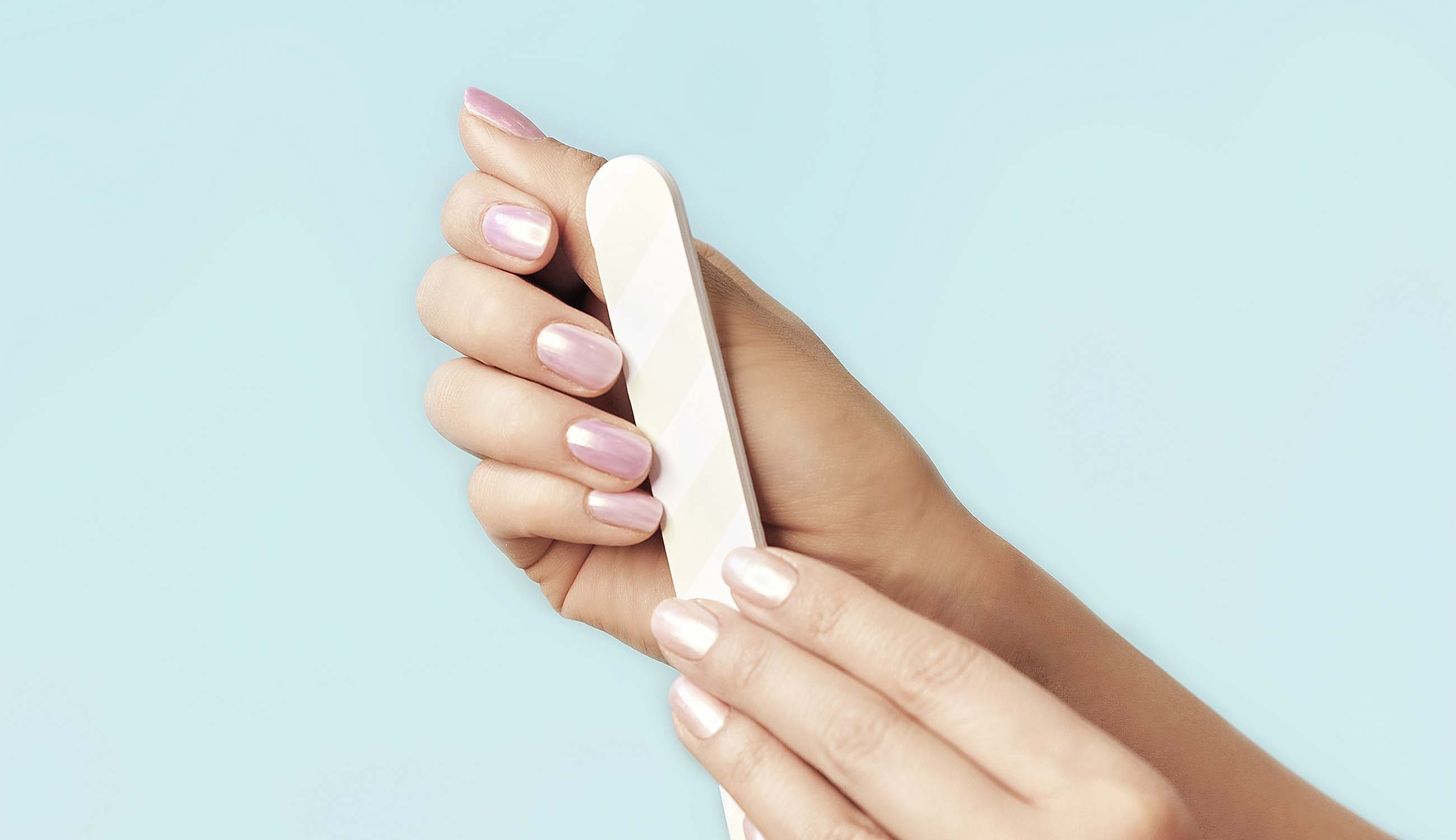 Many of us love a trip to the salon to freshen up our tips. Sometimes, though, it's not necessary to shell out cash, or even leave your house to get a manicurist's best tips and tricks. Perhaps you've even tried your own filing technique to no avail.
Don't bite your nails over it. We'll provide you with the do's and don'ts of how to file nails, tips for shaping your tips, and nail file aftercare for the perfect at-home spa experience.
How to File Nails: Do's and Don'ts
Strong, healthy nails are one of those less visible confidence boosters like a new pair of trendy shades. However, sometimes our nails aren't as healthy as we'd like them to be. Though it's easier to spot red flags with our hair or skin, it can be trickier to recognize nail concerns. That's one of the reasons why learning how to file nails correctly is important.
Many less than desirable nail conditions can be avoided through proper filing and fingernail care. Check out these do's and don'ts for how to file nails for 'tip-top' nail health.
DO...
Pick the right nail file. The kind of file you choose can make or break your nails.

File your nails with purpose. Start from the outside corner, filing into the middle of the nail to complete the shape.

Get enough protein. Your nails are made from keratin, a protein. That's why eating enough sources of protein will keep them shiny.

Moisturize your nails and nail beds. This will make your cuticles look better and help protect your nails from breaking due to a lack of hydration.

Try to keep your nails short if they're brittle. While we certainly love long, glamorous nails, they're more susceptible to breakage.
DON'T...
Bite your nails. Your saliva is designed to break down food, which means it can easily dry out your nails.

"Saw" your nails. This means haphazardly filing your nails back and forth without having a proper method to filing your nails by their shape.

Use acetone-based polish removers. When using nail polish remover, opt for a natural, acetone-free formula.

Use rough emery boards. Old-fashioned emery boards are too harsh for nails, causing small fissures and cracks that lead to breakage and tears.

Cut your cuticles or proximal nail folds. These parts are meant to protect your nails from infection. Not to mention, cutting them can leave your fingers looking red and feeling sore.
4 Types of Nail Files to Choose From
The varying shapes and types of nail files are designed for different uses. So, it's important to select the right one when determining how to file nails. Let's break down the different types of files to choose from:
#1: Emery Boards
These are likely the first sort of nail file most of us used and you'll find them almost anywhere. They are constructed of lightweight cardboard and feature two different grits on opposite sides, though there are some single-sided options.
#2: Buffing Blocks
These are a handy single-source nail filing tool. However, there's a bit of a downside to the handy buffing block. What is it? Lots of people cannot tell which side is which and will find it tricky to figure out which grit count is being used.
#3: Metal Files
As opposed to the super-gritty texture of an emery board that can shred your nails, using metal files with an ultra-fine grit can help shape your nails with a long-lasting shape.
#4: Glass Files
A glass file is gentle on your tips, lasts forever, and is easy to clean.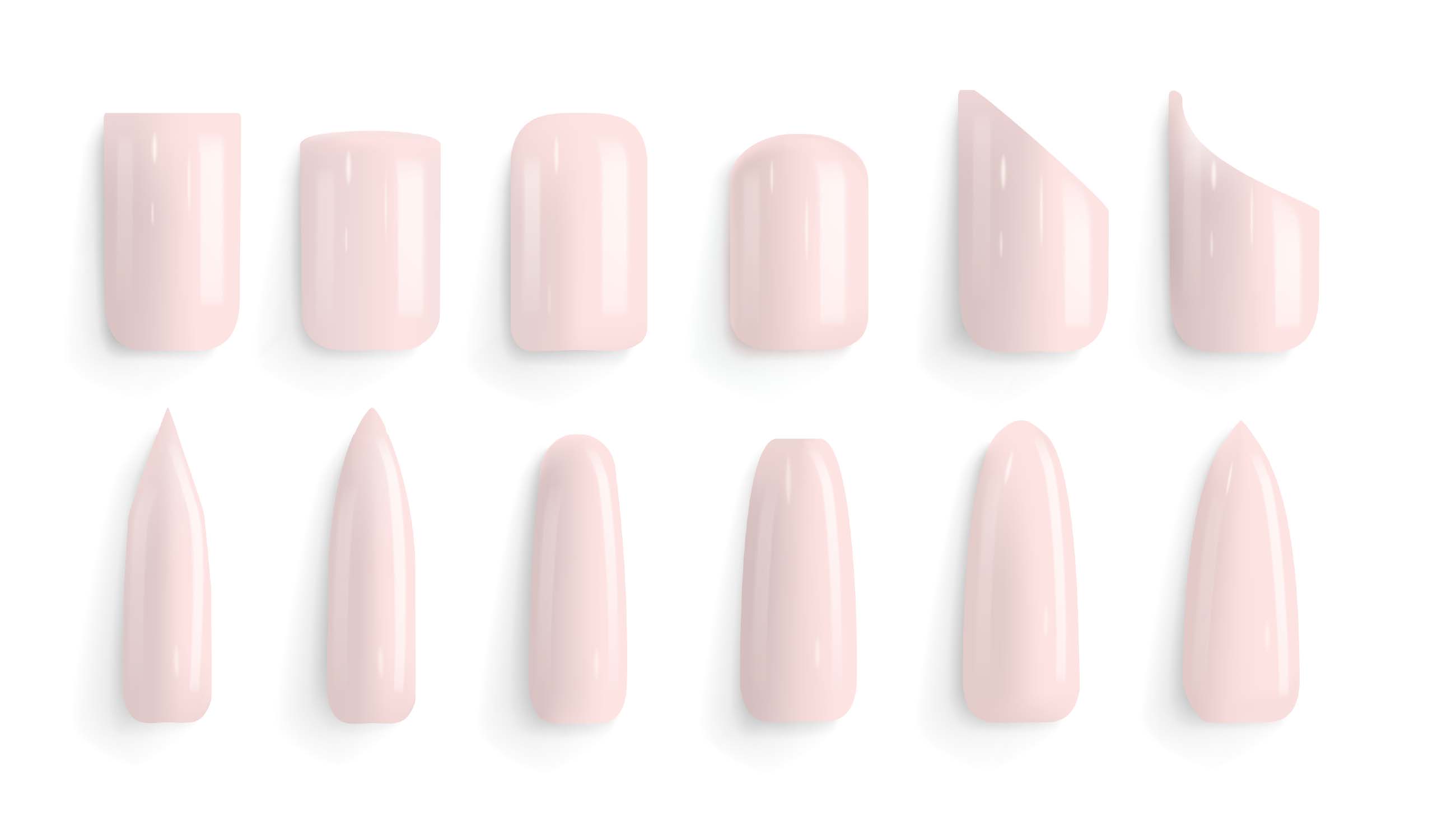 How to File Nails By Shape
Our nail shape can really transform the appearance of our hands. It's always fun to experiment with new shapes and find which one really speaks to you. However, every shape requires a different filing motion. Here's how to file nails to achieve each one! Before you choose your desired nail shape, make sure that your hands are clean and your nails are dry.
Oval
Oval is very similar to almond-shaped nails, but the tip is soft and much blunter. The shape is appealing on wider nail beds. Use a glass or metal file.
Square
They're flat on top with straight, sharp corners. They're a great shape for a low-maintenance manicure or for those with short nails or long, narrow nail beds wondering how to file nails. Use a buffing block or metal file.
Stiletto
A big misconception is that almond is stiletto – it is not. Stiletto nails have a much more drastic point. This nail shape is really for the brave! Your nails should be a little longer to achieve a stiletto look. Metal, ultra-fine files work best.
Coffin
Coffin-shaped nails are also similar to stiletto nails, but with a squared-off tip. That makes them look like a coffin, or for a slightly less macabre description, a ballerina slipper. Those squared-off tips will benefit from a metal or glass file.
Almond
An almond-shaped nail is slender on the sides and wide on the base, coming to a peak, reminiscent of an actual almond. This slimming silhouette works best on medium to long nails. Ultra-fine metal files will help you achieve this look.
Nail File Aftercare
Now you're a pro at how to file nails! If you want your newly filed nails to look healthier and shinier, you should follow up with some cuticle and hand care. To keep those cuticles looking cute and healthy, apply a nail and cuticle oil to help to strengthen brittle nails, replenish lost hydration, and restore shine.
Apply your favorite Hand Buttercream and thoroughly massage your hands and forearms. This will help seal in hydration while softening your cuticles.
There you have it! Now that you know how to file nails, you're ready to perform a DIY mani with your favorite nail tips! You can enjoy this bit of self-pampering in the comfort of your own home while achieving your favorite nail shape. Now go forth and get your filing on!
We carefully hand-select products based on strict purity standards, and only recommend products we feel meet this criteria. 100% PURE™ may earn a small commission for products purchased through affiliate links.
The information in this article is for educational use, and not intended to substitute professional medical advice, diagnosis, or treatment and should not be used as such.
Sign up to our email newsletter for more blog updates and exclusive discounts.
< Older Post | Newer Post >