7 Tips for Finding the Perfect Moisturizer
User-friendly shopping tips for finding the perfect natural moisturizer for your skin
Posted on August 14, 2019
Written by: 100% PURE®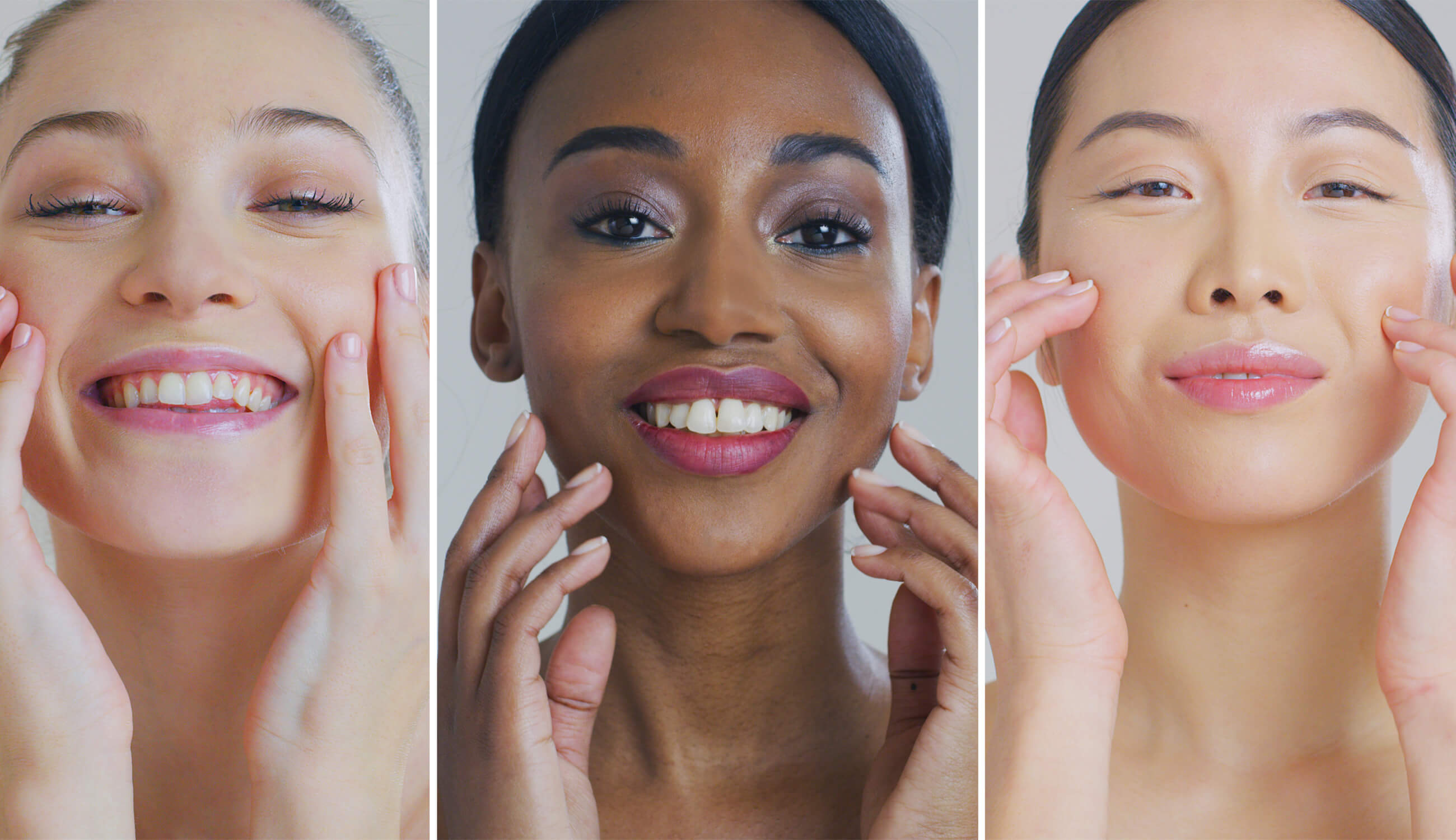 Finding the perfect moisturizer can be a long and drawn-out process, which some of us have been muddling through for years. Is your mind (and inbox) oversaturated with ads for creams and lotions, promising to solve your skin care woes? Does your skin change behaviors depending on the season, or even the day?
With a market jam-packed with natural moisturizers, how can you decipher which one your skin will like best? Instead of crossing your fingers and committing to months of returning products that don't work, arm yourself with knowledge before heading out into the wilds of the skin care world. We've put together a guide to help you find the perfect natural moisturizer – one that you and your skin will love!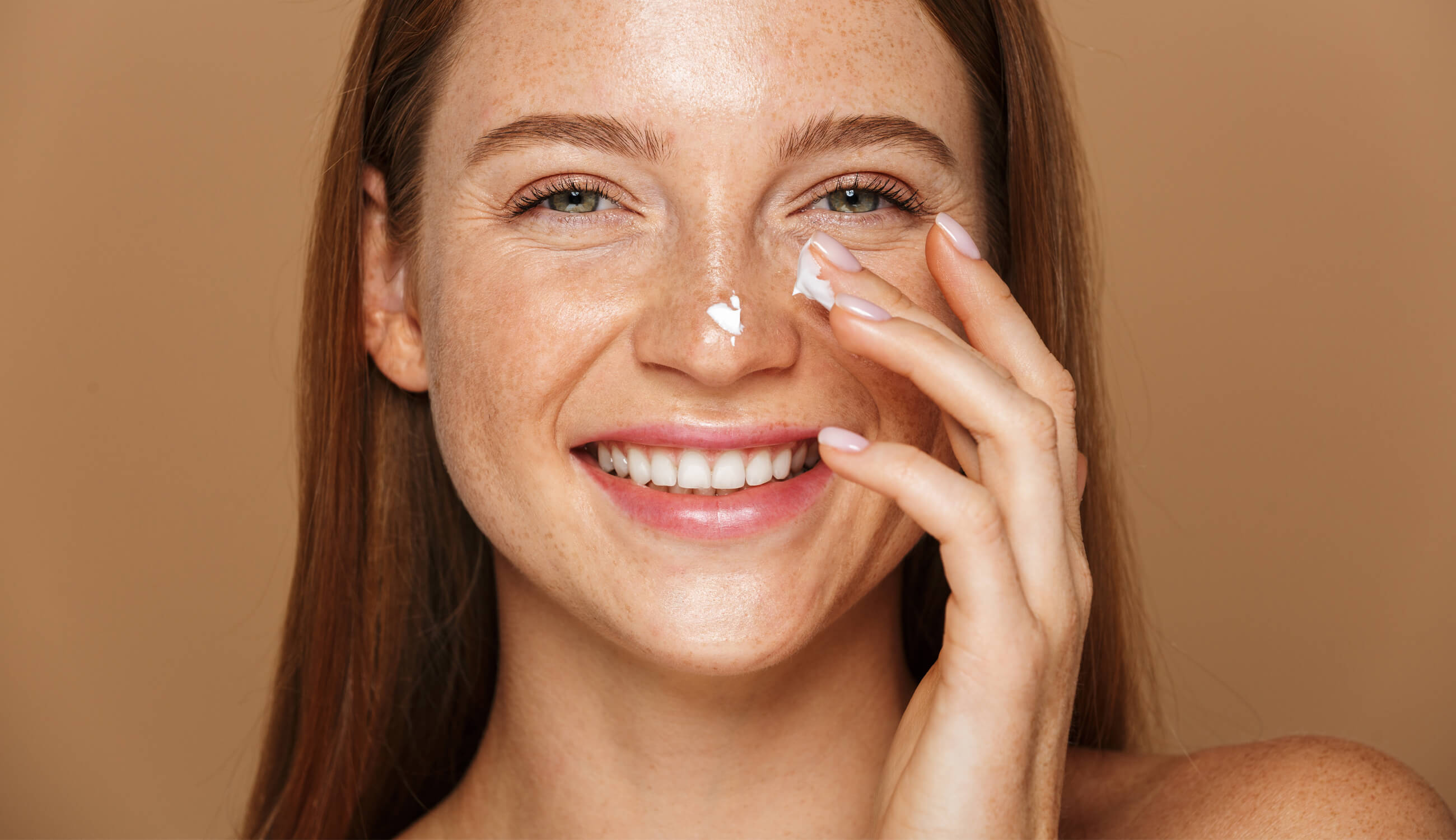 7 Essential Steps to Choosing a Natural Moisturizer
Step #1
Before you start shopping for a moisturizer, it's essential to understand the needs of your skin. Skin generally falls into one of four basic types, with some overlapping symptoms. Before choosing your natural moisturizer, identify your skin type and accompanying symptoms. Here's a quick refresher on skin types:
If your skin is OILY, it means you're suffering from sebum overproduction, and as a result have a visible lipid layer on the surface of your skin. Remember that even if your skin is oily, it's possible that it's simultaneously dehydrated – that is, lacking water. If your skin is dehydrated as well as oily, chances are you have a tough, dull texture, and visible micro-lines.

If your skin is DRY, that means you're suffering from a lack of moisture and hydration. This is usually a two-part problem: your skin doesn't have adequate amounts of H2O in it, and at the same time, it doesn't have an adequate lipid barrier (to keep things lubricated while locking in water).

If your skin is COMBINATION, it means that you're experiencing a mixture of oily and dry symptoms, typically on different areas of your face. Many people with combination skin have dry cheeks and an oily T-zone.

Finally, if your skin is NORMAL, you're one lucky duck! You've got a balanced complexion that is neither dry nor greasy.
Step #2
After you've determined your skin type, it's important to pinpoint triggers that could cause adverse reactions in your skin. You can go about this by trying a variety of sample products on your skin. Alternately, if you know you have sensitive skin, it's best to begin your search by making a red-lined list of ingredients to avoid right off the bat. Moisturizer ingredients that sensitive skin types should generally avoid include:
Sodium Lauryl Sulfate

Retinol

Synthetic Fragrances

Astringent essential oils

Silicone
Each of the above ingredients have been known to cause adverse reactions in sensitive skin. They're also likely to cause irritation when combined with other active ingredients (which could be hiding in your cleansers or serums).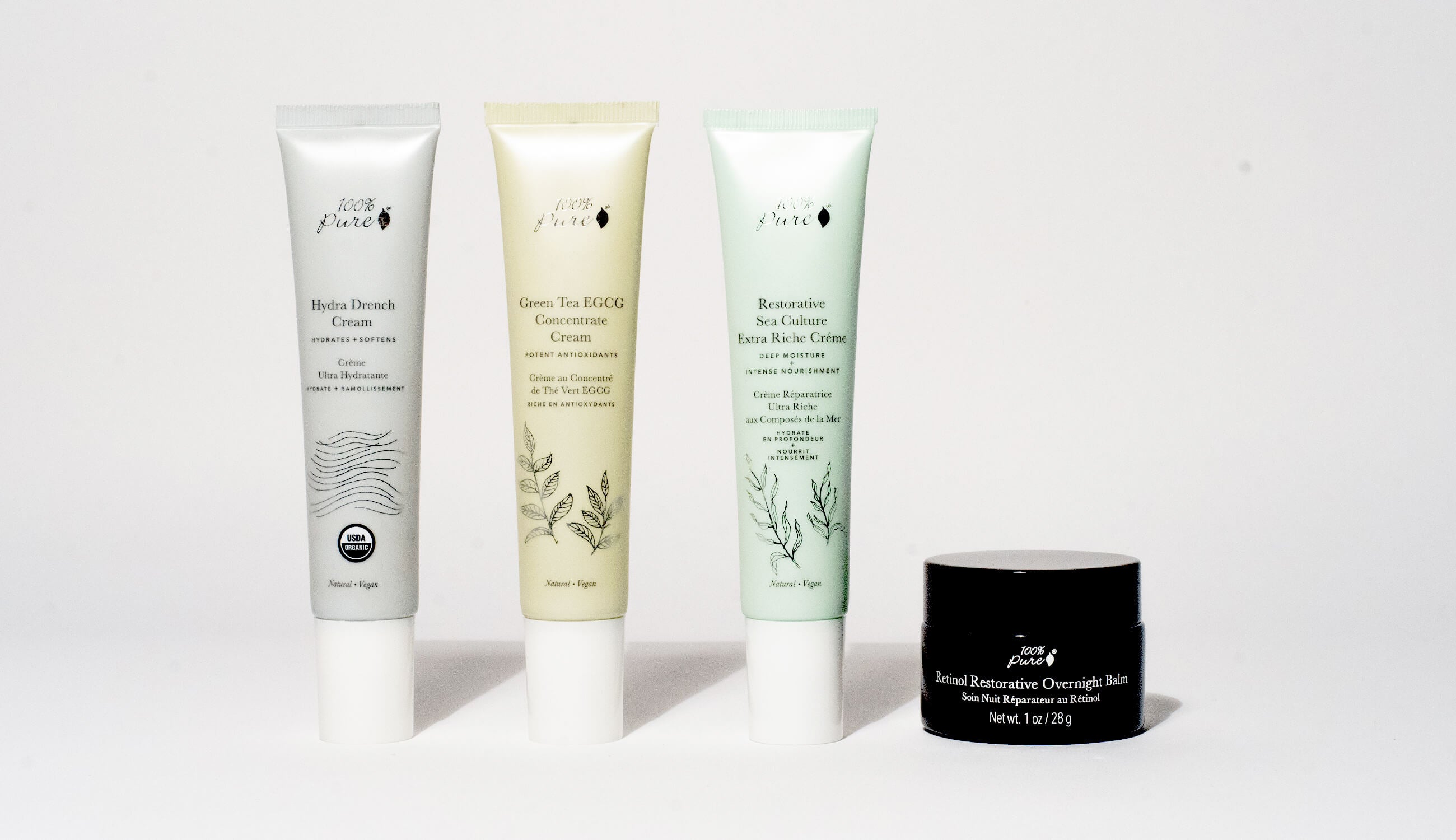 Step #3
This one should be common sense: choose a natural moisturizer whenever possible. Natural ingredients that make up the base of moisturizers (think aloe water, cucumber water, and coconut oil) are far more hypoallergenic than any of their synthetic counterparts. They're also easier to predict and analyze, to understand how they're reacting with your skin.
What's more, it's often difficult – when it comes to synthetic formulas – to determine which ingredient is causing a flare up or irritation. That's because there are often dozens of under-the-radar chemicals that go unlisted in synthetic formulas. Generally, they're included under the umbrella term "fragrance," and it's impossible to pinpoint exactly which chemicals have been included. At the end of the day, choosing natural means being 100% clear about which ingredients are going on your face.
Choosing natural also means avoiding the health risks associated with transdermal chemical absorption. Moisturizers and other topical products are easily absorbed into our bloodstream through our skin, because of their molecular size and emollient properties. Instead, opt for natural products to circumvent the risk of hormone disruption, and other health risks associated with applying chemicals to the dermis.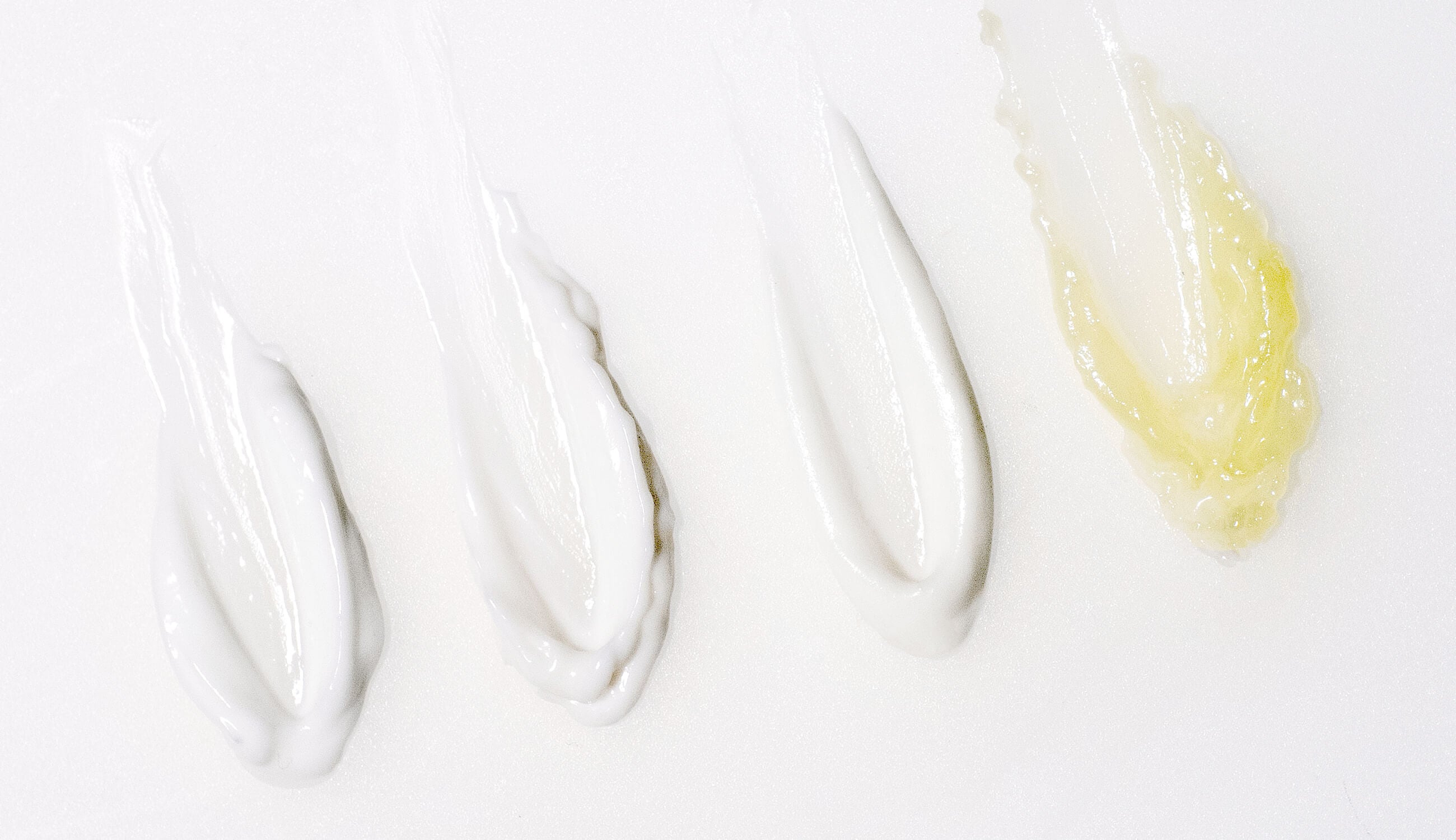 Step #4
Next, you'll need to decide which texture works best for your skin. Things to keep in mind are a product's weight (light or heavy), and the rate at which its absorbs. If you're looking for a PM moisturizer, it's likely that you'll be more ok with a product with a slightly mask-like or protective texture, which takes a while to absorb. Whereas if you're looking for an AM product, you'll want something that absorbs quickly into skin, for a base that's smooth enough to apply makeup or sunscreen over.
Here's a quick rundown of 100% PURE™ facial moisturizer, from lightest to heaviest textures:
Step #5
Thinking about getting a night moisturizer in addition to your daytime formula? Most nighttime moisturizers are on the heavier side, and are targeted for aging or dry skin. If you have greasy skin with an excess of lipids, chances are you don't need two separate formulas.
PRO TIP: We get it: luxurious PM night creams are tempting to use, even for those oily-skinned ladies out there. But letting a super thick PM cream sit on an already oily face all night long can also create a breeding ground for bacteria. Sticky sebum combined with a heavy cream will only draw dust and bacteria from your pillowcases into your pores. If you're looking for a nighttime treatment, opt for a PM serum with a thinner consistency.
Step #6
By this point, you're likely to have narrowed down your selections. Now, it's time to patch test for reactions – especially if you're prone to flare ups. Try drumming up some minis or samples while you're shopping around, or go in to a store to test the product in real-time. Patch tests are especially important if you're looking for moisturizers with active ingredients in them, like retinol or other plant-based acids.
Step #7
Finally, the last question you need to ask yourself is if your new moisturizer gets along with the rest of your skin care and makeup routine. A moisturizer can do great things for your hydration levels, but could make you breakout when combined with other moisture-focused products. This is especially true for heavier serums, primers, and foundations.
A great example: you have dry skin, and you finally find a moisturizer that rebalances your complexion. This means you might not need that ultra rich, moisturizing foundation anymore. The trick is to play around and find your perfect balance, so that all of your products are can complement one another rather than under-cutting each other.
With this foolproof collection of tips, your skin should be glowing, dewy, and moist in no time! Regardless of whether or not you're dealing with dry skin, oily skin or combination. Before you go, check out our guide to natural moisturizers for your skin type – and keep up with us here for more step by step breakdowns!
We carefully hand-select products based on strict purity standards, and only recommend products we feel meet this criteria. 100% PURE™ may earn a small commission for products purchased through affiliate links.
The information in this article is for educational use, and not intended to substitute professional medical advice, diagnosis, or treatment and should not be used as such.
Sign up to our email newsletter for more blog updates and exclusive discounts.
< Older Post | Newer Post >