7 Night Serums for Dreamy Skin
Choosing the best night serum for overnight results
Posted on April 13, 2022
Written by: 100% PURE®
One of the beautiful things about skin care is that it can be as complex or as simple as you want it to be. With an endless amount of skin care products to choose from, you can address nearly any skin care concern with a product, and a serum is perfect for targeting that concern.
Even better, a night serum will tackle those concerns while you rest, making the most of your body's sleep repair cycle for extra vibrant skin in the morning. But with all of the skin care options available, serums alone can be overwhelming. So, how do you use night serums, and what are they for? In this article, we're breaking down the benefits of night serums while sharing some of our favorite options for glowing, dewy skin.
Why Use a Night Serum?
So, why use a serum, anyway? Isn't it enough to cleanse and moisturize? In a word, yes. A skin care routine is meant to serve your needs, and it should be as elaborate or as simple as you want it to be. That being said, a serum is going to offer a huge bonus of skin-loving goodness.
The point of serums is that they're super-concentrated – just a few drops are enough to deliver potent ingredients to your skin. And night serums are great, specifically, because they're working their magic while you rest. That way, your skin's getting the most for its overnight repair.
But what purpose do night serums serve for your skin, specifically? The exact "why" for your serum will, again, depend on your own needs. Serums come in a wide range of different formulas. Each one is meant to target a specific need.
For instance, anti-aging serums typically feature retinol or bakuchiol, which are ingredients meant to help with skin renewal and collagen turnover. There are also hydrating serums, which help deliver extra moisture to dry skin with ingredients like hyaluronic acid or aloe vera.
There are also antioxidant serums, which help fight free radical damage with plant-derived antioxidants like ferulic acid, kojic acid, vitamin C, and green tea. Acne and blemish serums take on breakouts with salicylic acid and niacinamide. Whatever goals you have in mind for your skin, there's a good chance that there's a night serum to help with your progress.
When to Use Your Night Serum
It's no secret that with all of the products and schools of thought surrounding skin care, things can get confusing really quickly. And you might have wondered before: when do I use a night serum?
Of course, the surface-level answer is obvious – at night. But there's more to it than that. Basically, you should apply a serum in between cleansing and moisturizing. If you're using a toner or essence, this comes directly before the serum, and any eye creams go after.
Newsletter
Subscribe
for more blog updates and exclusive discounts
Some night serums may also determine the type of skin care you use during the daytime, specifically in the case of sunscreen. It's important to note that some actives in skin care are quite potent, and can leave the skin photosensitive the next day. Generally, this includes retinoids of any concentration and chemical exfoliants like AHAs (alpha-hydroxy acids) and BHAs (beta-hydroxy acids).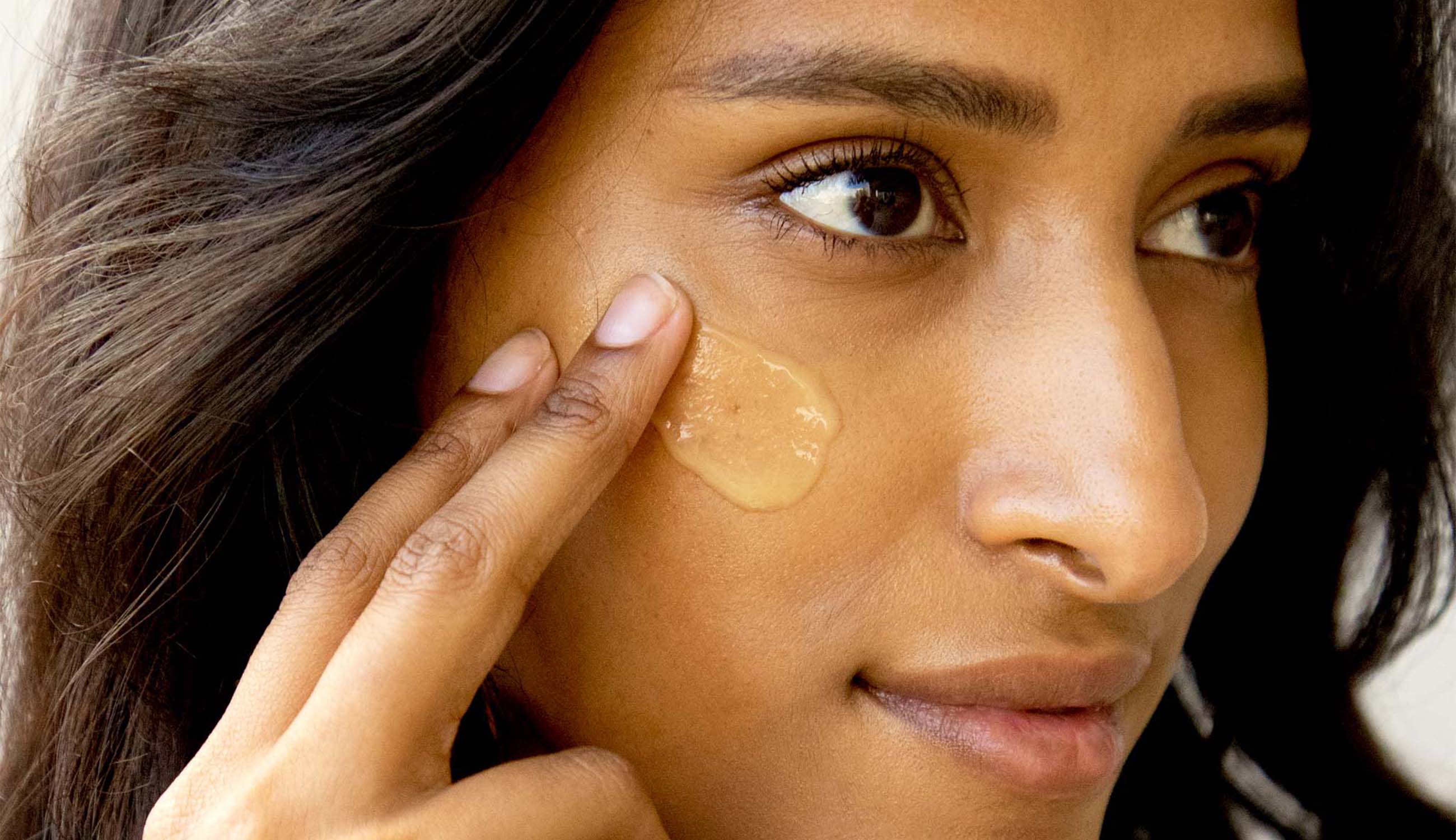 7 Night Serums for Dreamy Skin
100% PURE Multi-Vitamin + Antioxidants Potent PM Serum
Our supercharged serum is packed with potent, stabilized vitamins. They work synergistically to diminish the look of fine lines and wrinkles while promoting firmness and elasticity, plus turning up the glow.
Together with anti-aging superstars niacinamide and stabilized vitamin C, this serum works to restore a youthful, glowing complexion.
ONE LOVE BOTANICS Botanical A Bio-Retinol Night Serum
When retinol comes into play, your skin is in for the ultimate refresh. But when your skin doesn't react well to it, this retinol alternative does the job. One Love's serum uses Botanical A, a botanical blend designed to offer similar youth-boosting benefits.
FITGLOW Beauty Night Lip Serum
When we talk about night serum, we tend to forget about the lips. Luckily, this plant-based night serum gives your lips the attention and nourishment they deserve, with organic pomegranate plant sterols, beet extract, and vegan collagen to leave lips full and soft.
ONE LOVE ORGANICS Botanical E Youth Preservation Serum
Botanical E Youth Preservation Serum is a potent, plant-based night serum that uses a non-phototoxic, potent blend of ingredients. These include vitamin E to preserve the skin's youthful glow. (Use only at night due to the high concentration of citrus extracts.)
MARIE VERONIQUE Gentle Retinol Night Serum
This night serum combines retinol with powerful antioxidant vitamin C for the ultimate results. This sophisticated formula optimizes collagen production and encourages cell turnover while smoothing fine lines and wrinkles.
JANUARY LABS Triple Active Reclaiming Serum
This night serum from JANUARY LABS is designed to help facilitate cell turnover for glowing, radiant skin. With the combination of Retistar® retinol, niacinamide, and vitamin C, this night serum helps fight signs of aging while improving the appearance of hyperpigmentation.
AO SKINCARE Reverse Longitude PM Serum-Shot
This night serum is not only refillable, but it also combines anti-aging and anti-pollution powers. That allows it to diminish the look of fine lines and wrinkles. It also fades the appearance of hyper-pigmentation and boosts elasticity with patent-pending technology behind their ingredient, Retinal (Retinaldehyde), along with the super-antioxidant Astaxanthin Red Algae.
The algae works to protect the Retinal from becoming oxidized or degraded. On top of that, anti-aging all-star bakuchiol elevates this night serum's overall effectiveness.
We carefully hand-select products based on strict purity standards, and only recommend products we feel meet this criteria. 100% PURE™ may earn a small commission for products purchased through affiliate links.
The information in this article is for educational use, and not intended to substitute professional medical advice, diagnosis, or treatment and should not be used as such.
Sign up to our email newsletter for more blog updates and exclusive discounts.
< Older Post | Newer Post >