Benefits of kojic acid for dark spots, dullness, and sun damage
Posted on September 24, 2021
Written by: 100% PURE ®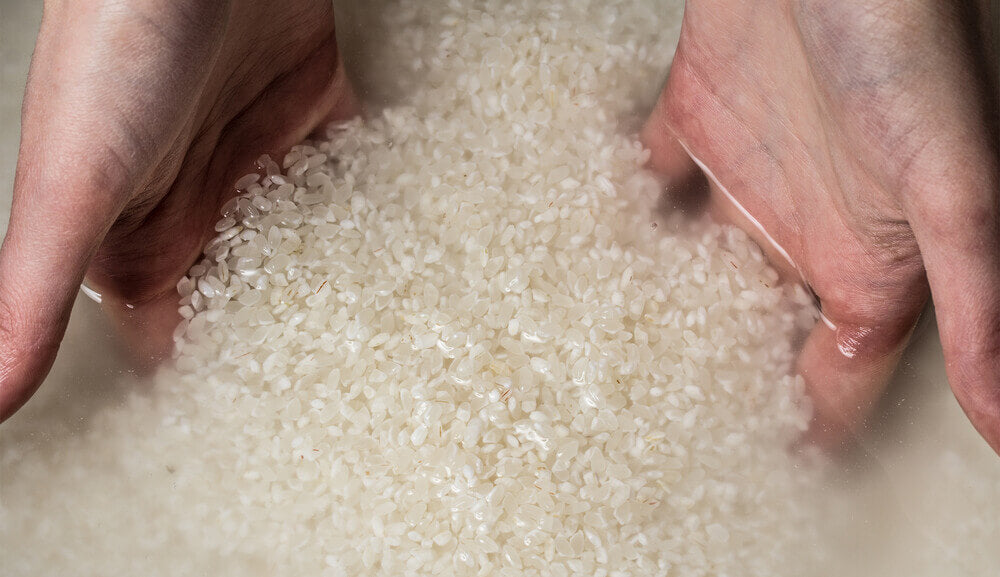 You're probably familiar with glycolic and lactic acids, and might even use them in your skin care routine. There's another semi-under-the-radar acid that deserves some time in the limelight, especially if your goal is a brighter, more even complexion. Enter kojic acid!
A naturally-derived ingredient, kojic acid has long been on our radar as a spot-fading, skin-brightening superstar. Follow along to get the lowdown on kojic acid. We'll explain how to put it to use to brighten and beautify your skin.
Our Uses of Kojic Acid
As a skin care brand dedicated to plant-based beauty, we prize our brightening skin care products. From formulas derived from fungi friends to spot-fading fermented rice water, kojic acid has been a key ingredient in our products for years. It's why we created a skin-brightening collection around it!
Our original glow-focused goodies include a brightening cleanser and a skin-balancing toner for a complete cleansing and toning routine. Kojic acid works in our daily brightening serum by preventing a surplus of melanin production in our skin, which might otherwise darken scars or age spots. For targeted spot treatment, our Dark Spot Remover is a powerful treatment that addresses acne scars, visible dark marks on the skin, and stubborn sunspots.
Our products are totally gentle and effective, considering they're from plant-based sources like mushrooms, fermented rice water (sake), and kojic acid. We'll dive deeper into exciting news about these ingredients below!
What Exactly Is Kojic Acid?
In your quest for even, radiant skin, you're likely familiar with brightening ingredients like hydroquinone, a chemical that can irritate skin. That's precisely why we use kojic acid as a natural, mild option that can achieve the same brightening effects as its harsh chemical opponent. Its powers lie in "magic" mushrooms (and rice)!
Kojic acid is a naturally derived ingredient from non-mind-altering mushrooms like the shiitake and matsutake varieties. It can also be created during the sake brewing process from fermented rice.
It plays well both on its own and when paired with other natural lightening ingredients. Not to mention, it's full of antioxidants, amino acids, and vitamins. There's a lot to love about kojic acid and its ability to brighten and beautify the skin!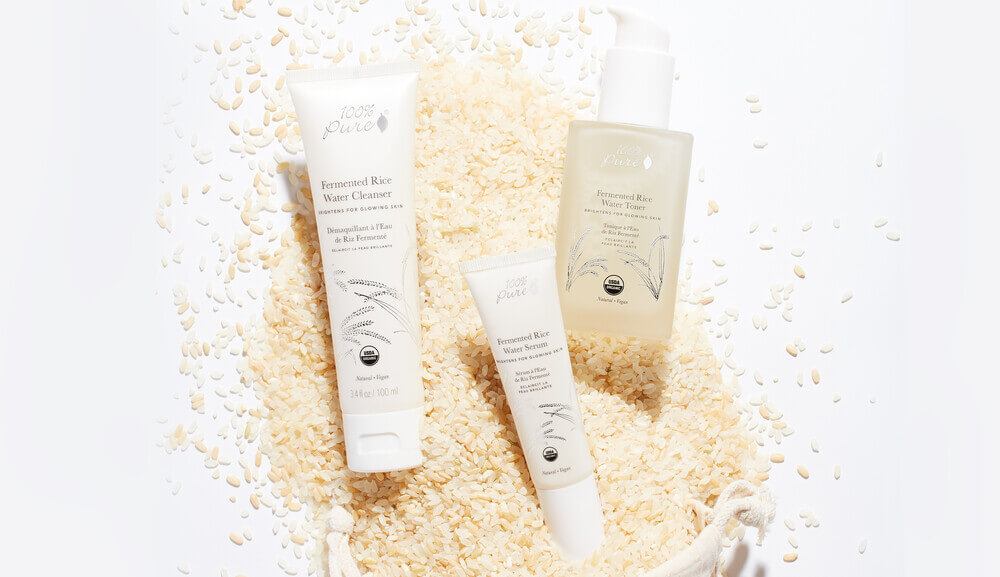 What Are the Benefits of Kojic Acid for the Skin?
Spot-fading and skin-brightening is the name of the game for this superstar ingredient. We love how kojic acid can gently transform the skin. It helps to create an even skin tone and soft radiance. It also has a few other standout qualities.
It's a mild option suited for sensitive skin types.
Kojic acid is a great alternative for those who can't tolerate or don't want to use the more potent hydroquinone. Thanks to its abundance of vitamins, amino acids, and minerals, it's also known to offer relief to those with skin sensitivities.
It inhibits melanin production for brighter skin.
Melanin is the natural pigment that gives skin its range of unique and beautiful shades. Kojic acid can brighten the skin by blocking tyrosine from forming, which then prevents melanin production. This, in turn, may have a lightening effect on dark spots and discolorations.
Kojic acid acts as antioxidant protection.
Kojic acid can help scavenge and counteract skin-damaging free radicals caused by exposure to things such as UV rays and pollution. This not only helps improve overall skin tone, but it also makes it a good general anti-aging ingredient.
It has antifungal and antibacterial properties.
Unlike many other acids, kojic acid also has these unique characteristics. That makes it an excellent choice for acne-prone skin. Though they're secondary to its stellar skin-lightening benefits, these properties can help prevent acne-causing bacteria and fade acne scars.
Using Kojic Acid in Your Skin Care Routine
If you don't have super sensitive skin, kojic acid is fairly easy to incorporate into your regimen. It can be steadily added, one product at a time, to ensure that your skin can tolerate the ingredient. On the other bright side, you can give your skin a brightening boost with a total product makeover featuring this naturally occurring acid!
Serums with kojic acid tend to have formulas that are lightweight. So, they should be applied to skin after being both cleansed and toned. They should also be applied before moisturizers and facial oils. Although our brightening serum does contain UV protective antioxidants, this daytime serum is not the same as a proper SPF – which is your best bet for preventing UV damage.
If your skin is highly sensitive, it's recommended to work kojic acid-based products into your skin care routine just once or twice per week to ensure that your skin can tolerate the ingredient. When used over long periods of time, kojic acid can make your skin more susceptible to sunburn and more sensitive to UV rays. Make sure to limit your time in the sun and apply sunscreen daily.
PRO TIP: For a double dose of antioxidant power, layer your Fermented Rice Water Serum and Vitamin C Serum. Allow your first serum to dry for about 60-90 seconds before layering on the next. Follow with a daily SPF.
We love how kojic acid can gently transform the skin, creating an even skin tone and soft radiance. So, what's the most important takeaway here? Skin brightening doesn't have to come with harsh lightening ingredients. Although results won't happen overnight, consistency and patience are key to seeing improvements for the lightening of discolorations, dark spots, and an overall even complexion.
Our brightening collection featuring kojic acid delivers natural ingredients and a concentrated formula. That makes it an important ally in your battle against dark spots – and that's what's making it so popular for beauty routines everywhere!
We carefully hand-select products based on strict purity standards, and only recommend products we feel meet this criteria. 100% PURE™ may earn a small commission for products purchased through affiliate links.
The information in this article is for educational use, and not intended to substitute professional medical advice, diagnosis, or treatment and should not be used as such.
Sign up to our email newsletter for more blog updates and exclusive discounts.
< Older Post | Newer Post >