7 Accessories for a Spa Facial at Home
Soothe skin and ditch stress with your own DIY facial
Posted on November 25, 2020
Written by: 100% PURE ®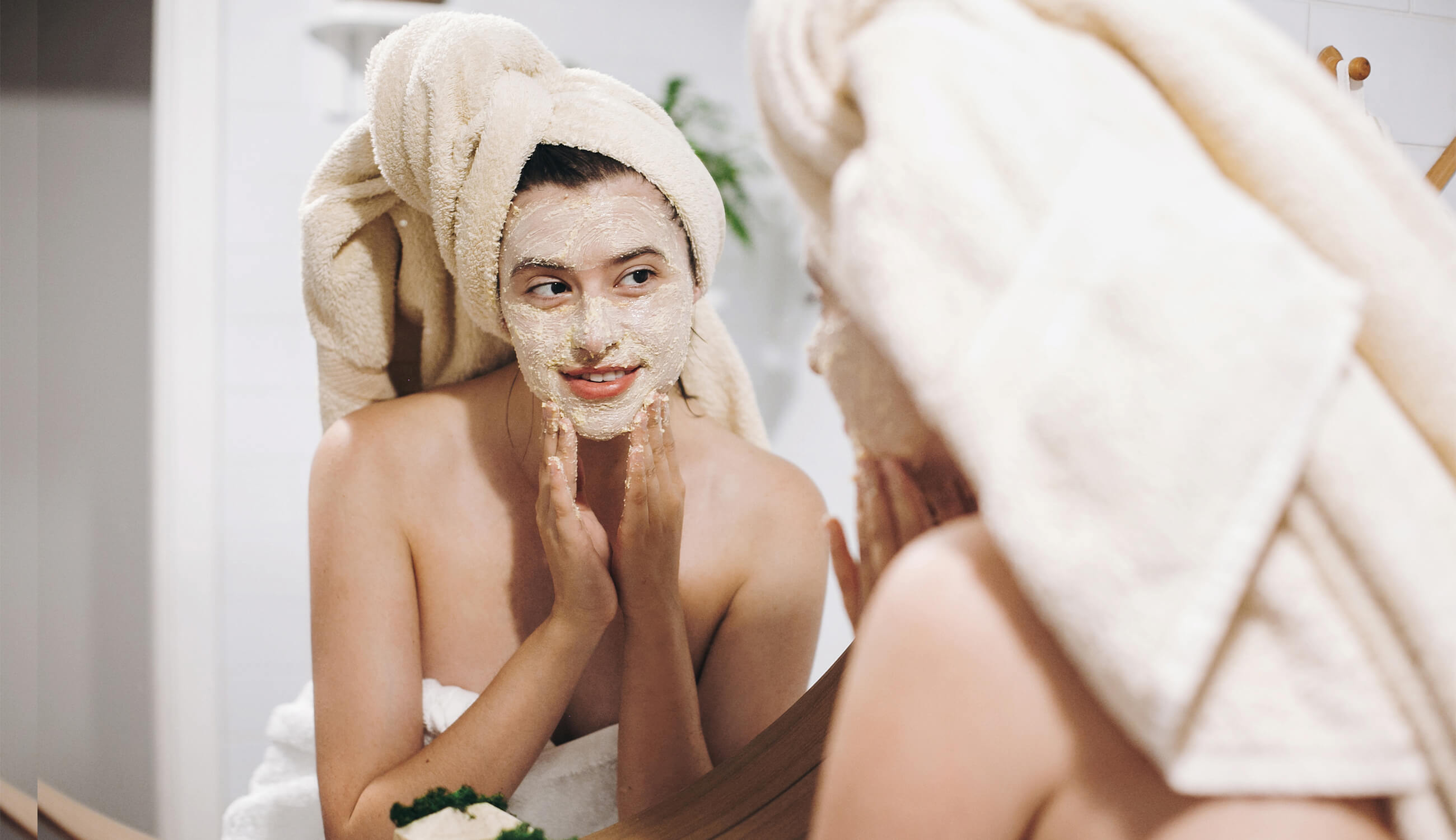 Adulting is hard these days. All the more reason to carve out some "me time"! While our usual spa spots aren't available these days, we can recreate the experience at home.
A home facial can calm and restore both the skin and body, while calming that busy mind. They're great for reducing stress and releasing tension, just like a body massage would. We're outlining which accessories you'll need for a spa-worthy facial, without having to leave your house.
7 Must-Haves for Doing a Facial at Home
Ready to jump into your most heavenly home facial? Let's get started with exploring some spa-worthy perks, and product goodies that will take your skin from dull to dazzling!
#1: Mask Spoon
No facial is complete without a mask spoon – and not just any spoon will do! You'll want a multi-tasking tool for easy mask application and mess-free removal. The limited-edition silicone mask spoon in our Buff & Brighten gift set is an all-star at this and more!
The dual-ended shape scoops product out of jars for an even, mess-free application. On one end, the small silicone bristles gently massage masks or cleansers into the skin (while stimulating blood flow). With a super spoon like this, think of the illuminating opportunities for your skin!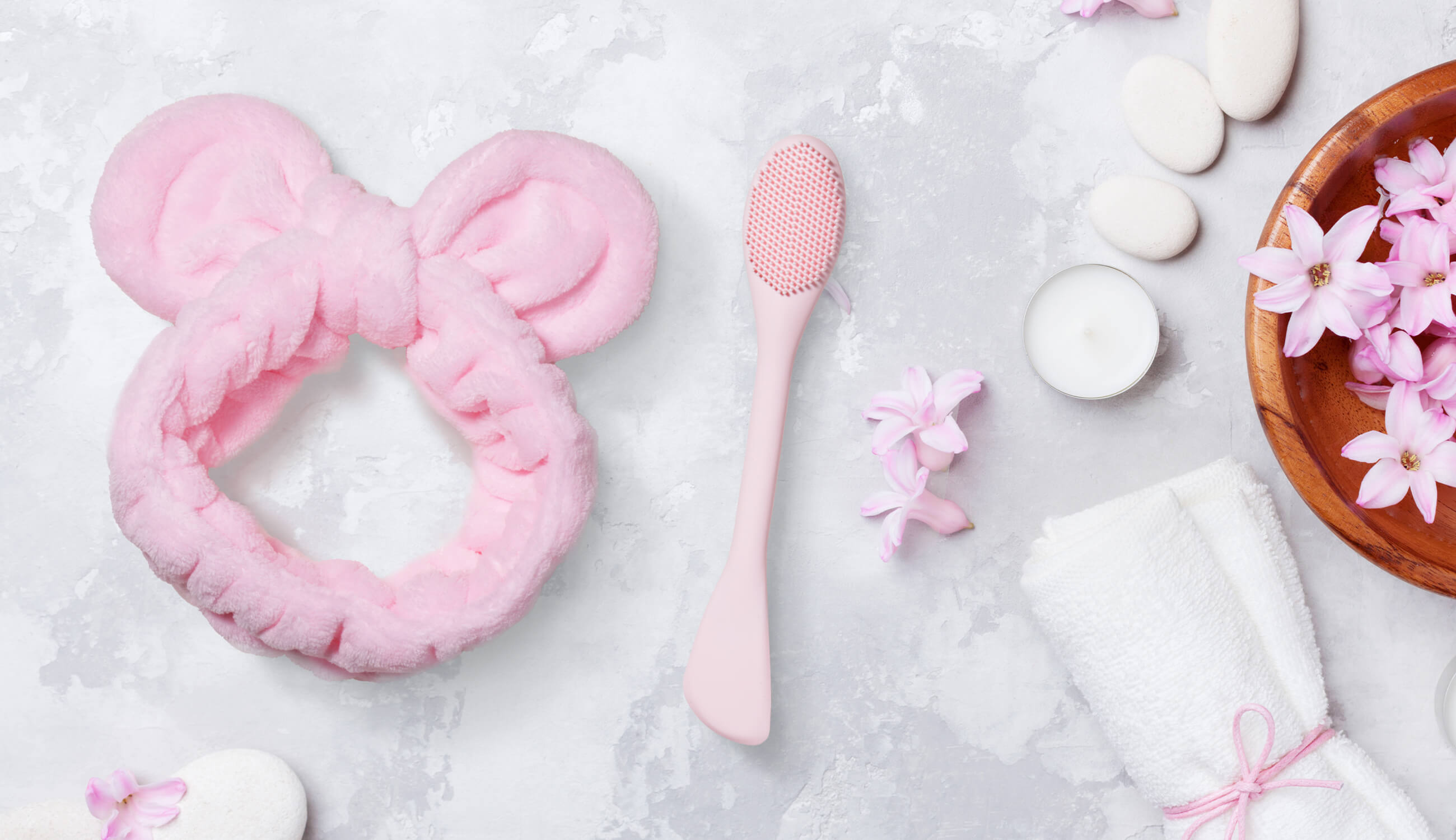 #2: Headband
When you're washing your face or applying masks, nothing is more annoying than hair falling into your face. A headband is the answer to taming those unruly hairs! You'll want a soft, comfortable headband that's both absorbent and adorable: we know just the gal for the job!
Sleep pretty in pink with our fluffy 'twist' style headband, a limited-edition item that's included in our Retinol Dream Duo gift set. Crafted from ultra-plush material, this headband is comfortable enough to wear to bed and won't slip down the front or back of your head. It can even be worn to bed after applying rich nighttime treatments like our Retinol Restorative Overnight Balm or Multi-Vitamin PM Treatment. Sweet dreams!
#3:Tempered glass bowl
Some household glass containers can be temperamental if you're using hot water – in worst case scenarios, they can crack or break! Stick with a tempered glass bowl, which has been strengthened to withstand extreme hot and cold temperatures.
A tempered glass bowl is great for performing a steam facial after cleansing and exfoliating. You can steam using hot water plus flowers, essential oils, or other botanical infusions. Steam away and go for the glow!
#4:Face towel
Our dermis is precious and delicate – so save the lower thread count wash clothes and indulge in heavenly cotton! Coyuchi organic towels feature long loops of snuggly organic cotton with absorbent twill weaves that are extra gentle on skin. Bonus: these soft yet durable towels are sustainably made with GOTS certified, Fair Trade cotton and will last a lifetime.
Use this towel to gently pat-dry your skin after cleansing, making sure not to overdry (a little water will assist absorption of your skin care). You can also drape it around the sink to catch rogue water droplets for easy cleanup, or use it to cover your head during a steam facial. Stock up on a few for your home facials, or gift them as stocking stuffers!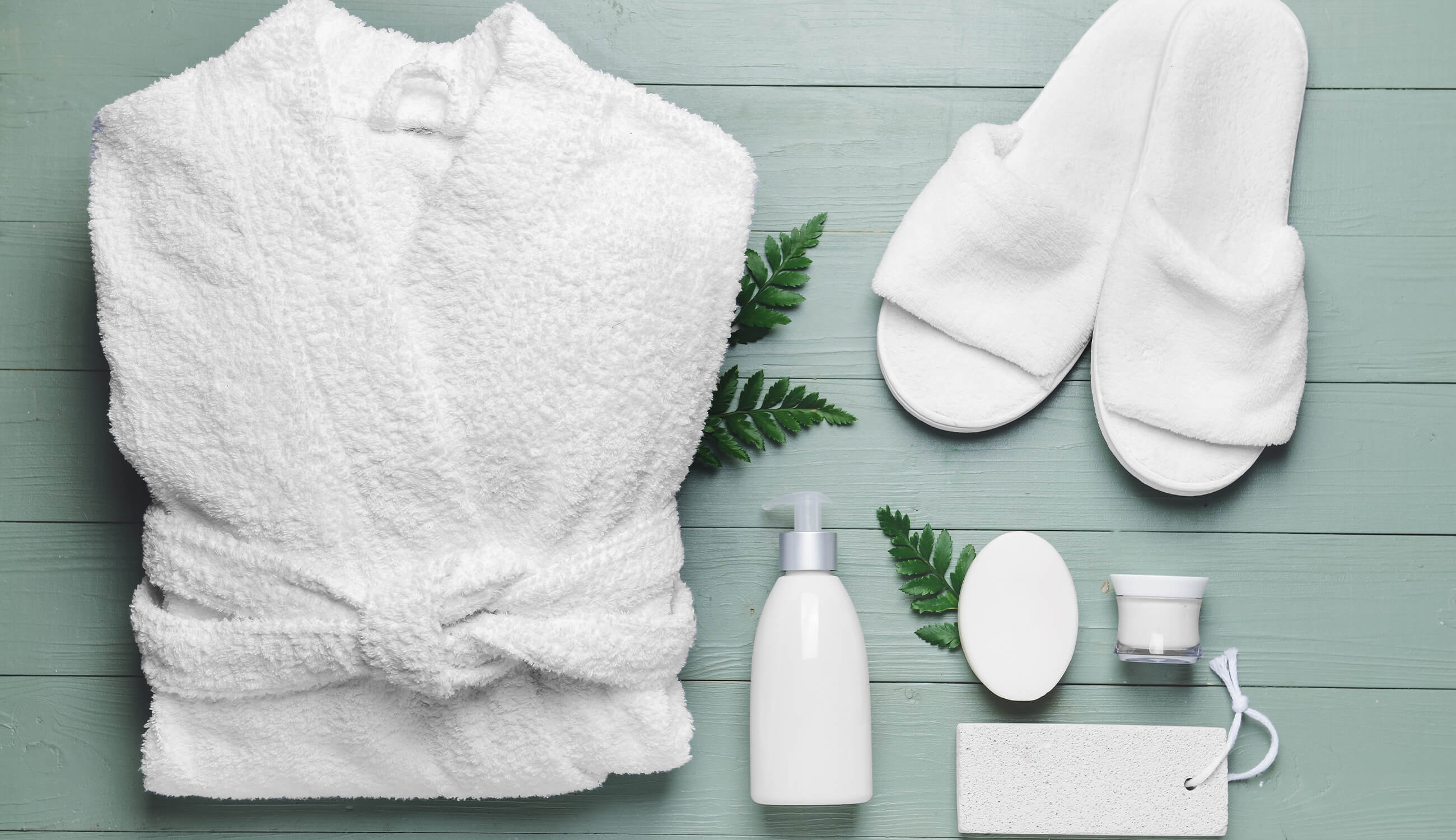 #5: Bath robe
Speaking of self-luxuries and home facials, how about a bathrobe for that extra 'spa' experience? After all, your precious face shouldn't be the only skin getting some extra TLC. Coyuchi also makes organic bath robes in a wide range of unisex sizes, colors, and silhouettes.
The Coyuchi bathrobe collection includes the traditional waffle robe (a favorite of fancy hotel spas), a kimono robe, and many more ultra luxe styles. Seeing as we're spending more time indoors and the temps are getting cooler, these cozy cloaks are pretty much the perfect home attire.
Before starting your facial, lather up in the shower with a silky shower gel. Get the bathroom nice and steamy, before stepping out and swiping on your favorite body cream. The robe will keep skin deeply moisturized, while the steam from your shower will aid in absorption and hydration during your home facial.
#6: Konjac sponge
Natural sponges can gently exfoliate without being harsh, irritating, or damaging to skin. If you're a fan of 100% PURE™ then you can probably guess why we love a konjac sponge! Ours features just two ingredients: konjac plant and bamboo charcoal. These sponges are all stars for detoxifying, brightening, and cleansing the skin, meaning they're a must-have for performing a facial at home.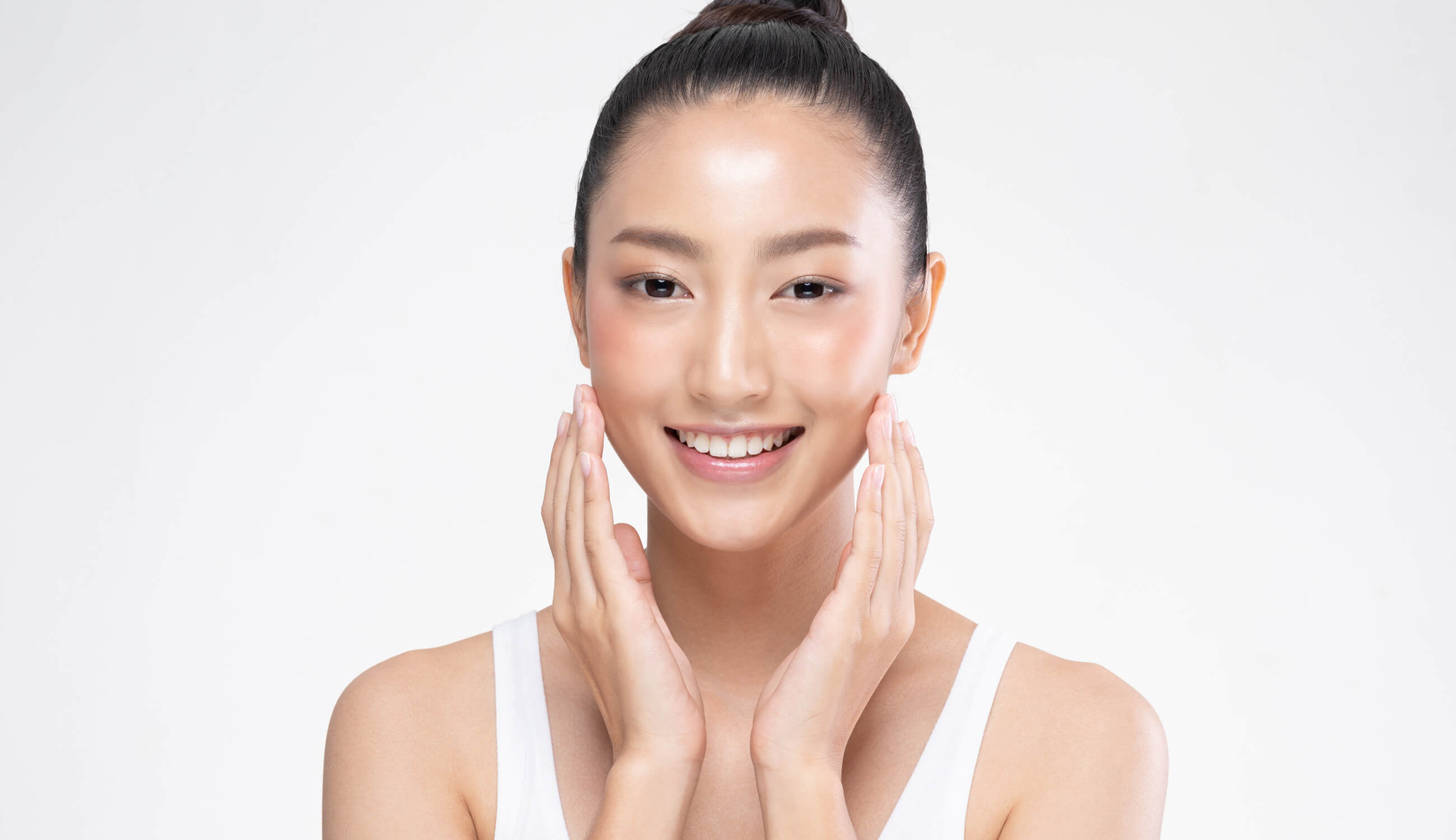 #7: Jade roller
Face rollers are worth their weight in gold – or rather jade, crystal, or quartz! This little gadget, which is more commonly made from jade, is packed with tiny but mighty skin benefits. Just ask Herbivore, who's jade roller won a 2020 beauty award from Allure.
These rollers are great for depuffing, supporting collagen stimulation, and penetrating serums into the skin. When stored in the refrigerator prior to use, the cold and firm rolling pressure of jade can cause temporary pore tightening effects and lymphatic drainage.
Using these super skin care accessories, you can create a spa facial experience right in the comfort of your own home. Now go forth and pamper yourself!
We carefully hand-select products based on strict purity standards, and only recommend products we feel meet this criteria. 100% PURE™ may earn a small commission for products purchased through affiliate links.
The information in this article is for educational use, and not intended to substitute professional medical advice, diagnosis, or treatment and should not be used as such.
Sign up to our email newsletter for more blog updates and exclusive discounts.
< Older Post | Newer Post >