6 Best Plant Oils and Essential Oils for Skin
It's time to expand your skin care oil repertoire! We're covering the best plant oils and the best essential oils for skin, hair, and body
Updated on June 9, 2018
Written by: 100% PURE®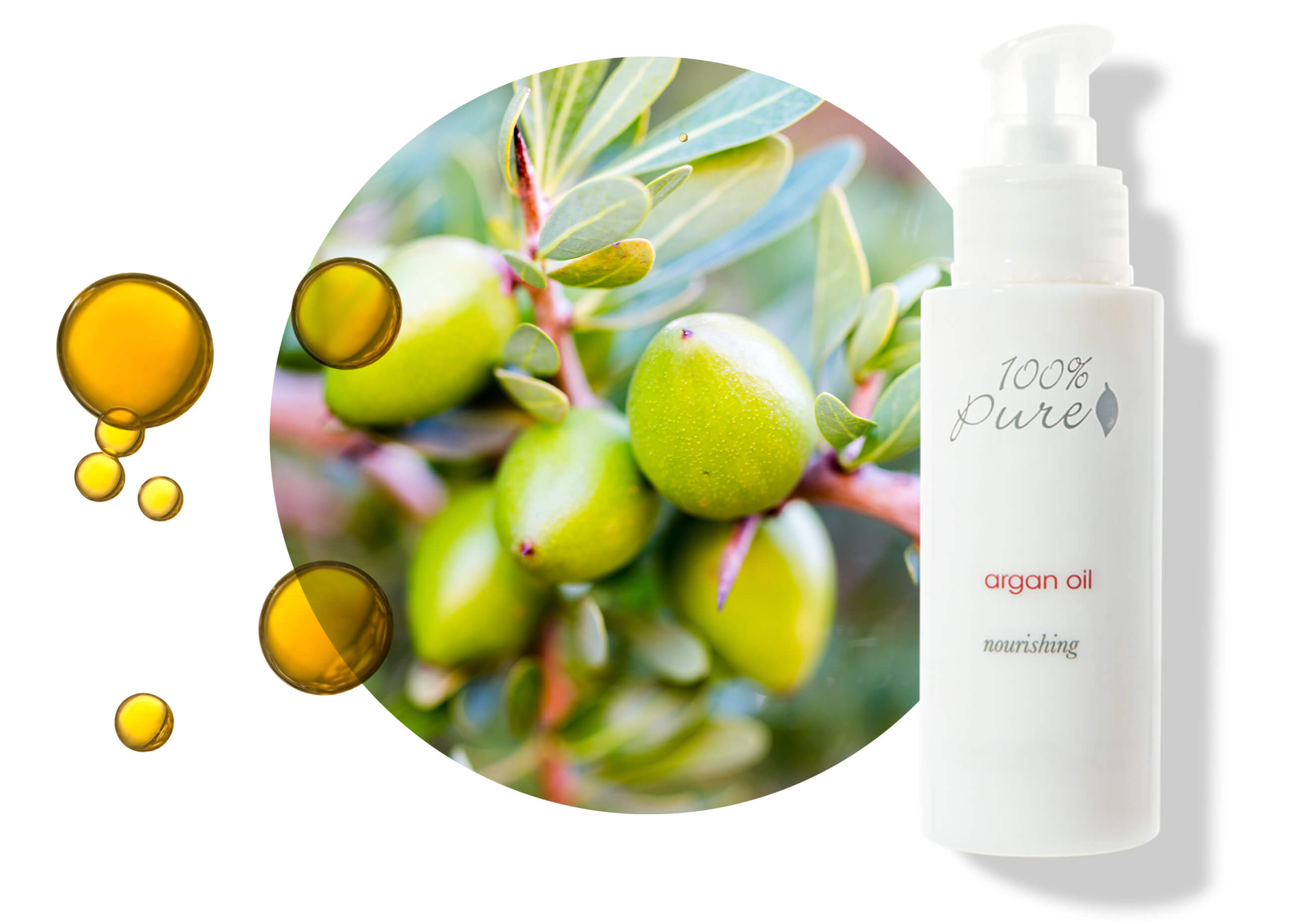 When it comes to natural skin care products, plant oils and essential oils are powerhouse ingredients that can make skin dreams a reality. The difference between them is related to how they're processed, but they both deliver effective benefits for skin health.
Essential Oils
Many of us are familiar with essential oils, thanks to those trendy diffusers we have in our homes and offices. Essential oils are volatile (fast evaporating) distilled oils that carry intense natural fragrance. They're commonly used in skin care products or aromatherapy, but the best essential oils for skin do more than provide just a heavenly scent to your favorite products. The best essential oils for skin can create different results, depending on the formula. These results can translate directly to how our skin behaves and improves. Some of our favorite essential oils for skin are tea tree, eucalyptus, citrus, and lavender.
Plant Oils
You'll find plant oils in just about every single natural skin care, hair care, and cosmetic product we make. Plant oils can be fruit, nut, or seed oils. We prefer the cold processing method, which means we don't use heat to express our oils. Products containing rich plant oils include our Retinol Restorative Overnight Balm. Rich avocado, olive, and sunflower seed oils give this balm a super luxurious texture. Some of our favorite plant oils for skin are pomegranate, argan, and rosehip.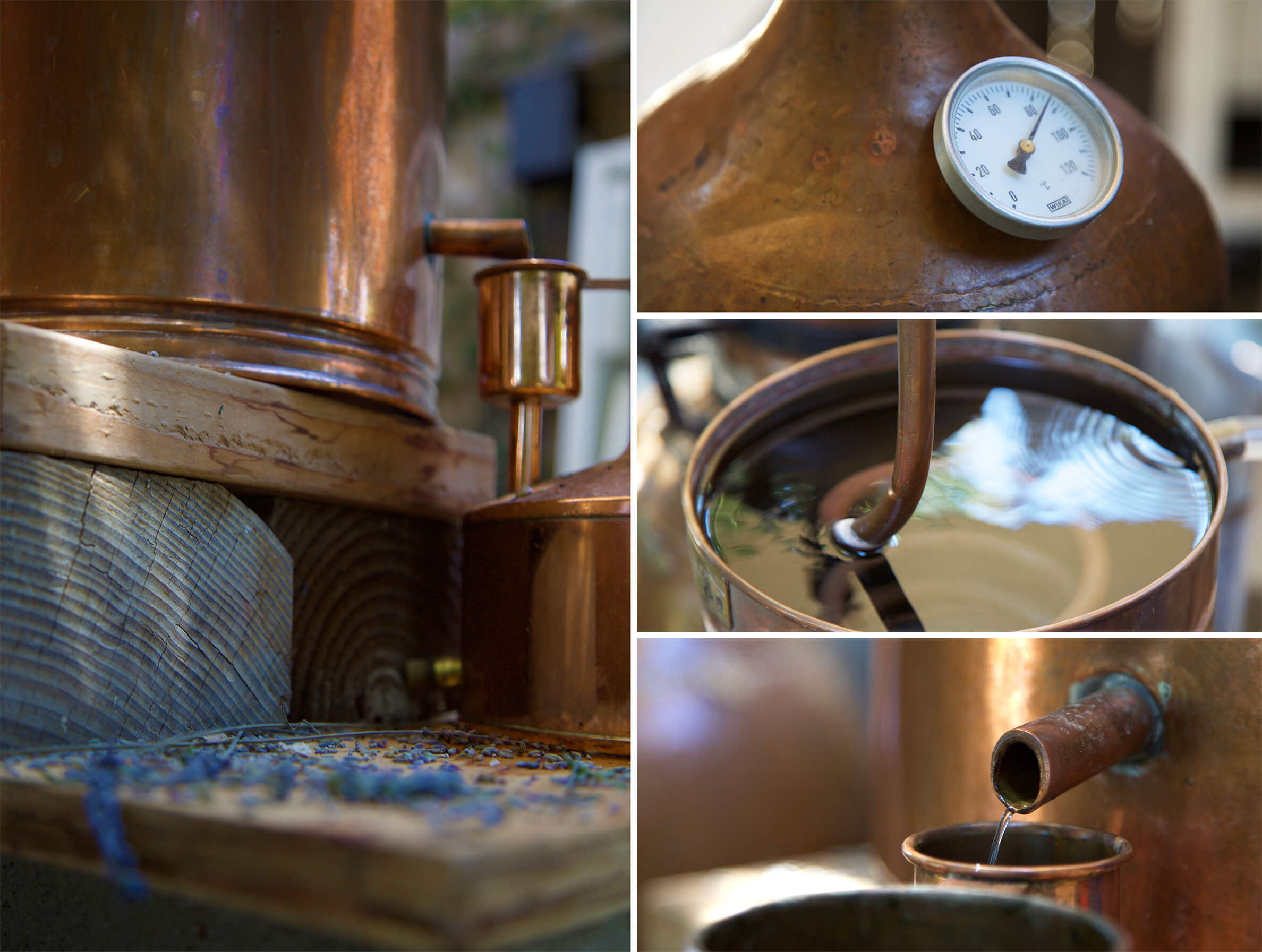 How are the Best Essential Oils for Skin Sourced?
Originally, the process of extracting essential oils was quite taxing. A method called enfleurage was used. And yes, it is as complicated as it sounds! Enfleurage involved spreading a thin layer of animal fat onto glass, then pressing the flower or herb onto the surface. Once the fat absorbed the essential oil, distillation was used to remove the fat with alcohol. These days, steam distillation can easily be used over the latter, more abrasive option. This involves steaming the crushed harvested plant over boiling water, which helps to separate the oil and the essence from the plant.
These days, plant oil extraction can also be much healthier for your skin. Heat extraction is a cheaper, more common way to extract plant oils. We prefer cold pressed or cold processed oils, which doesn't involve extreme heat. Cold processed oils retain the most nutrients for skin. During extraction, they are not taken to a high temperature to minimize or damage the oil's composition.
Benefits of Plant Oils and Essential Oils
Natural ingredients paired with plant oils or essential oils make our skin care second to none. Sure, chemicals and synthetic ingredients can offer similar benefits. However, they often come with risks that, frankly, we aren't willing to take when it comes to your skin. They can cause long-term damage, instead of fostering skin that looks better than ever as we age. We celebrate the fact that plant oils and essential oils are highly potent on their own, without needing chemical additives. Our products include the richest, most nutrient dense oils that give skin the support it needs to shine.
3 Best Essential Oils for Skin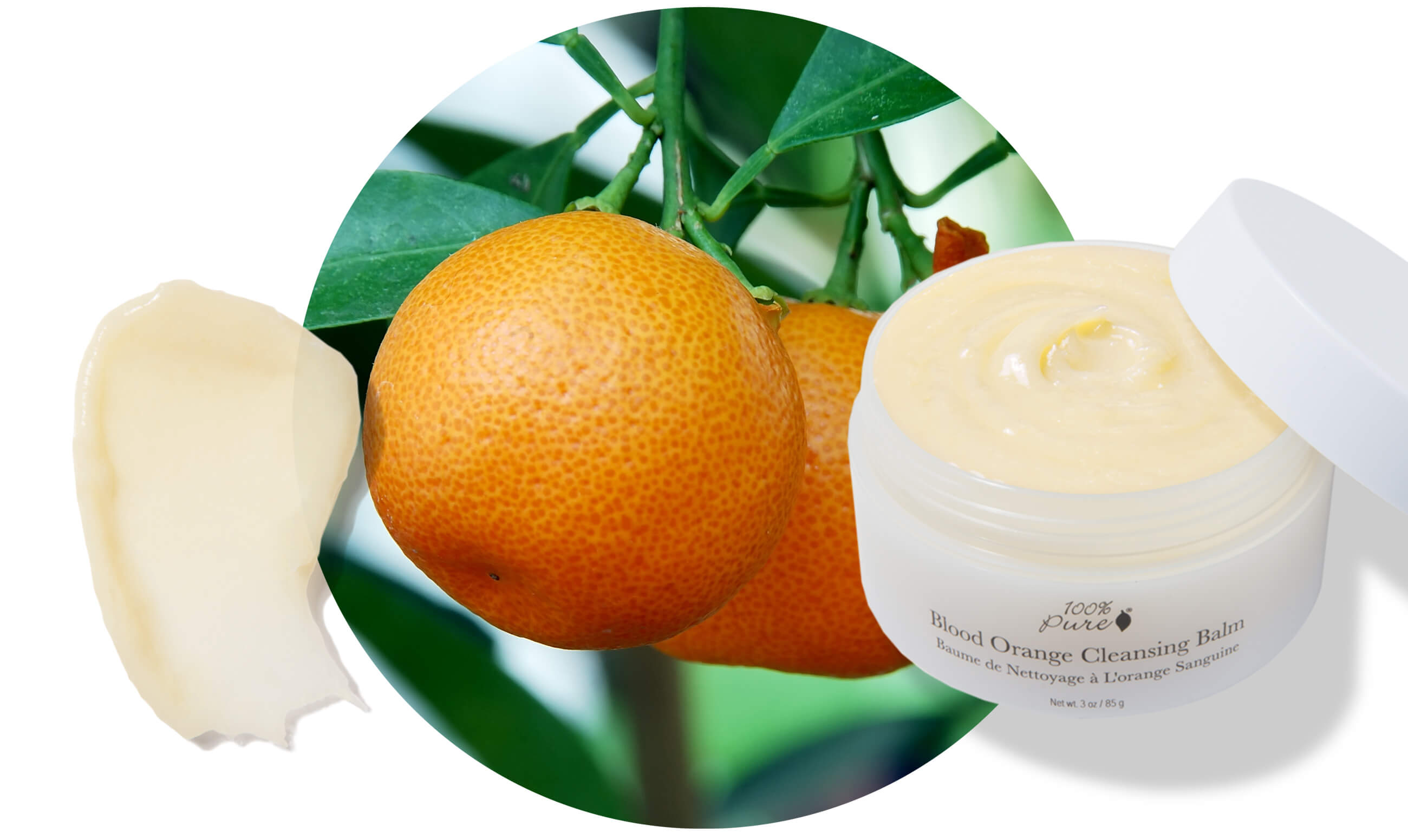 Citrus Oil
Orange, lime, and lemon are the most common citrus oils found in skin care. Other lesser known citrus essential oils include bergamot, neroli, and lemongrass. To ensure the potency and quality of essential oils for face and body, we infuse them into other oil-based ingredients like almond oil or olive oil. Citrus is one of the best essential oils for face products, since it has high concentrations of vitamin C. Vitamin C is one of our favorite natural ingredients for brightening and enhancing the glow of our skin. With our Blood Orange Cleansing Balm, the key ingredient is in the name. The blood orange inside is anti-inflammatory, helping to de-puff and blast away breakouts, and the oil also provides a boost of collagen to keep us youthful and plump.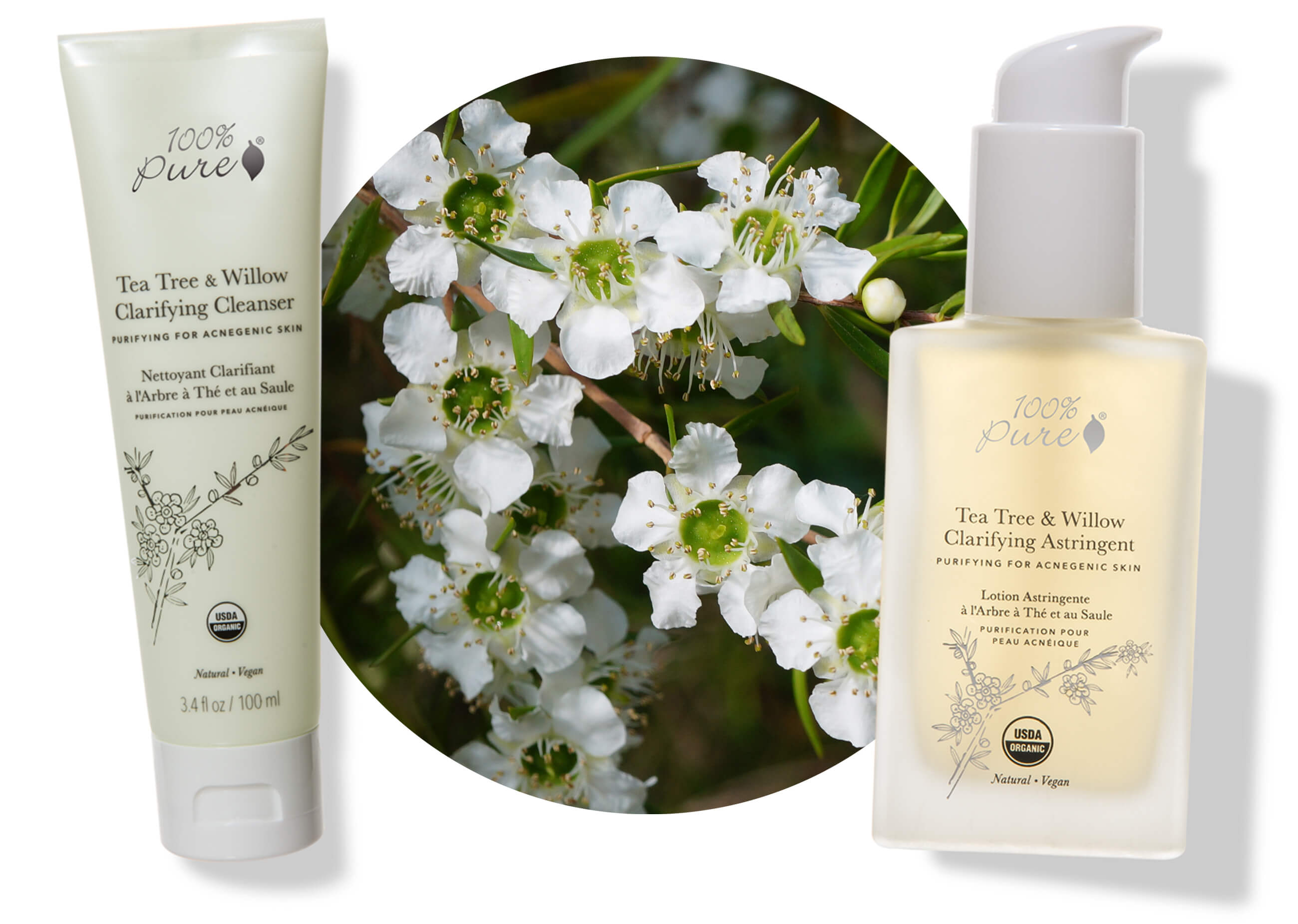 Tea Tree Oil
Our Tea Tree & Willow Clarifying collection features organic tea tree oil in the formula. This oil is antifungal and antibacterial, meaning it's a powerhouse for treating acne. The astringent qualities of tea tree help to treat many skin concerns including psoriasis and eczema. A product like our Tea Tree & Willow Acne Clear Astringent helps to treat acne-prone skin, soothe irritation, and aid in the calming and balancing of any skin type. For those of us with very oily skin, or those looking to attack acne with an arsenal of anti-inflammatory products, pair the astringent with our Tea Tree & Willow Acne Cleanser. In addition to organic tea tree oil, this cleanser contains willow bark to help clear pores while providing a soothing cleanse. We'll take that over harsh, skin stripping chemicals any day!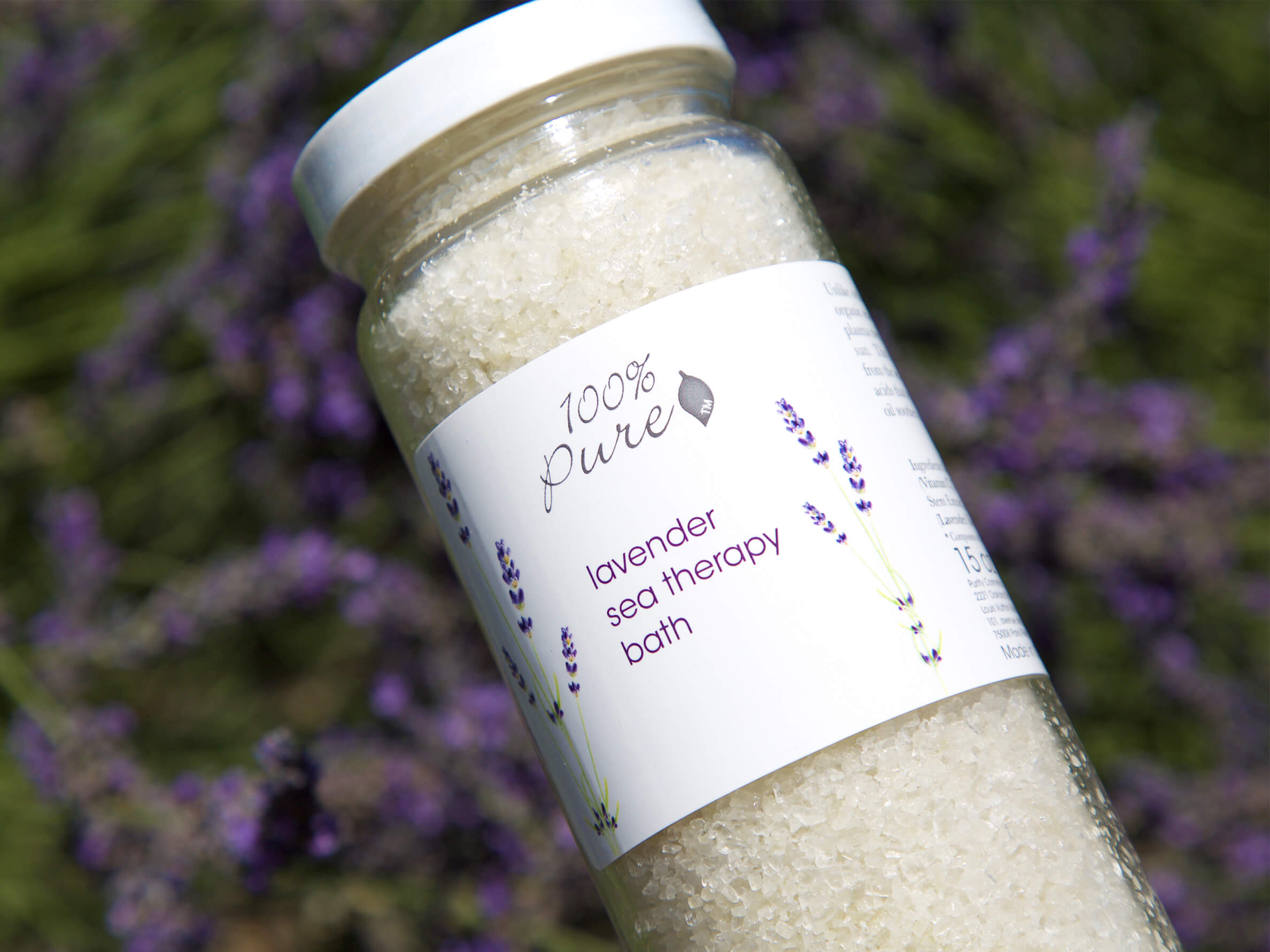 Lavender Oil
What would a list of the best essential oils for skin be without lavender, the queen of all essential oils? As we mentioned before, different essential oils contribute different benefits in our products and on our skin. Lavender essential oil is known for its calming sensation both in aromatherapy and topical applications. But did you know that this oil is great for balancing sebum production in our skin? It helps regulate how much oil we produce, for gradually neutralized skin behavior. Take a long, relaxing bath with our Lavender Sea Therapy Bath to cleanse both your mind and body. Take a peep at the other tantalizing reasons to add lavender oil to your beauty routine.
3 Best Plant Oils for Skin
Argan Oil
Argan Oil is a dry oil that serves silky smooth hydration. Being a 'dry' oil means that argan oil absorbs easily, and won't feel greasy. Argan oil is a great source of fatty acids to help maintain healthy, youthful skin. A natural resource of vitamin E, this oil helps to repair signs of sun damage and aging. This super softening oil is a true beauty multitasker, and can even be used on sensitive skin. It can be used on the face, hands, nails, neck, and even hair for a nighttime mask or daytime pick-me-up. It's also an incredible carrier oil for essential oil blends.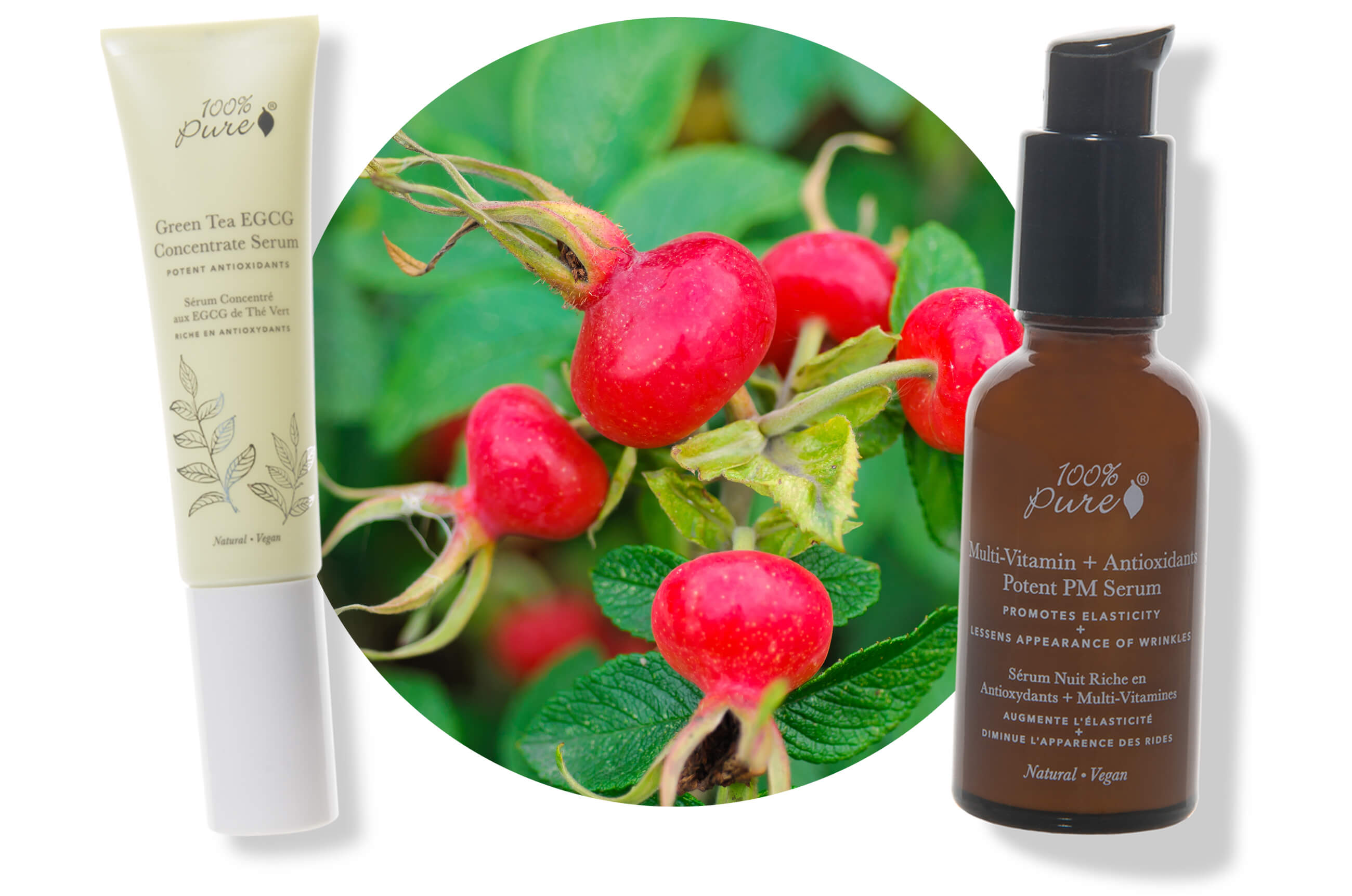 Rosehip Oil
We've always loved rosehip oil, and are thrilled that it's finally getting the attention it deserves! This reparative oil is included in many of our formulas, including our Multi-Vitamin + Antioxidants Potent PM Serum and Green Tea EGCG Protective Serum. Organic rosehip oil includes antioxidants for fighting free radicals that cause skin damage and aging. Rosehip oil also helps to balance hyperpigmentation, age spots, scars, and uneven skin texture.
Rosehip oil is also an excellent choice for deeply hydrating the skin. If you suffer from dry skin conditions like flaky skin or severe dry patches, especially around your eyes and nose, grab a serum or moisturizer with rosehip oil. We recommend dabbing 1-2 layers of our Green Tea EGCG Protective Serum onto the affected areas for soothed skin. This product can be used morning and night, and layered with other serums. It can also be added in with your moisturizer or sunscreen, for non-stop protection and relief with ECGC - possibly one of the best ingredients for protecting and repairing your skin.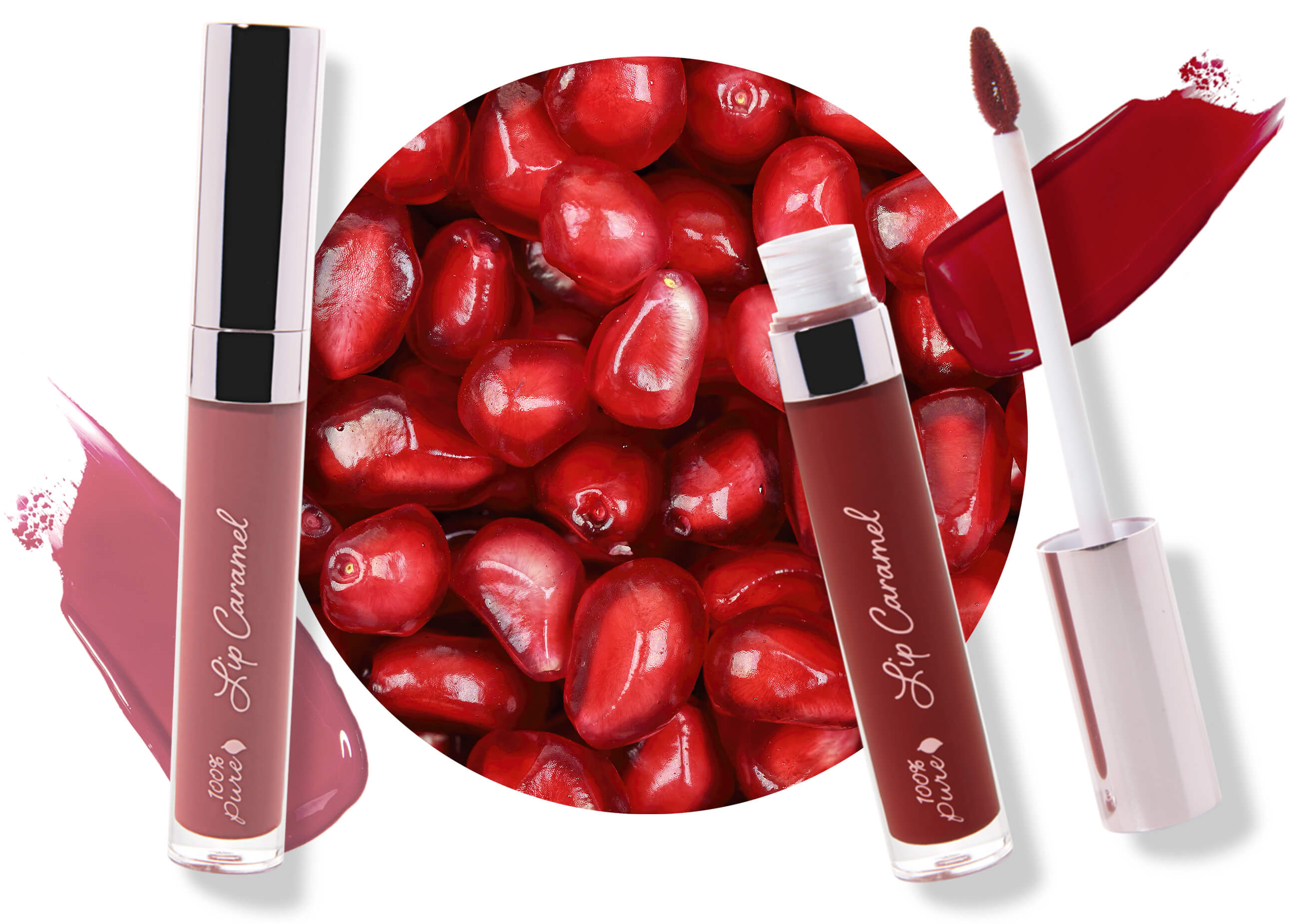 Pomegranate Seed Oil
Looking for a youth elixir? Nothing can turn back the hands of time, but pomegranate seed oil comes close. It's an intensely moisturizing, anti-aging superstar that you'll find in plenty of our cosmetic and skin care formulas. It's the key anti-aging ingredient in our world famous Pomegranate Oil Anti-Aging Lipsticks. It's also featured in our Lip Caramel liquid lipsticks, and our fan favorite Healthy Skin Foundation. Pomegranate seed oil can even help to stimulate keratin production in our skin. Keratin results in enhanced damage repair and improved texture, for baby soft lips and skin.
We believe in the richness and potency of natural ingredients. This is why we've included plant oils and essentials oils for skin and hair health in the majority of our formulas. To learn more about healthy treatments for skin, hair, and body, visit our blog feed!
We carefully hand-select products based on strict purity standards, and only recommend products we feel meet this criteria. 100% PURE™ may earn a small commission for products purchased through affiliate links.
The information in this article is for educational use, and not intended to substitute professional medical advice, diagnosis, or treatment and should not be used as such.
Sign up to our email newsletter for more blog updates and exclusive discounts.
< Older Post | Newer Post >