100% PURE™ at Grammys 2020
Supermodel and actress Alessandra Ambrosio wore clean beauty on the red carpet – here's how to get her look!
Posted on January 27, 2020
Written by: 100% PURE ®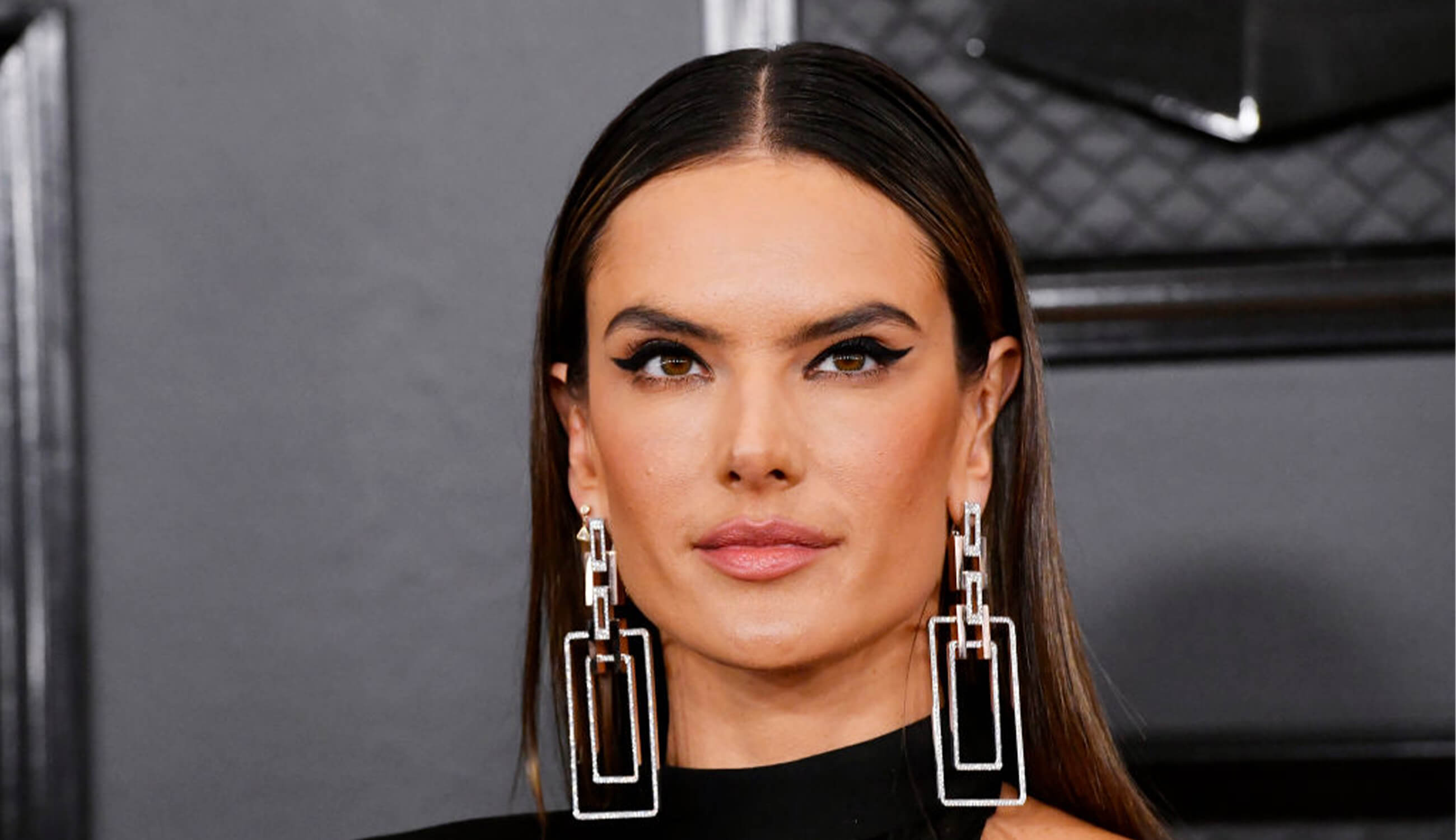 Photo courtesy of Getty Images
We're knee deep into awards season, and hot on the heels of the 62nd Grammy Awards we're still obsessing over what everyone was wearing. Ariana's cloud-like Cinderella gown stole the show, and Gwen reminded us just how cool we want to be. Alessandra Ambrosio looked every inch the stunning supermodel in a fierce color-blocked design that flaunted lots of leg. But rather than ask "who is she wearing", we were asking "who is she wearing – on her face?" Hint: it's 100% PURE™!
If you aren't familiar with former Victoria's Secret supermodel Alessandra Ambrosio, this Brazilian beauty is also an actress (Teenage Mutant Ninja Turtles: Out of the Shadows, Daddy's Home 2) and activist for multiple sclerosis. Considered one of the sexiest women alive, Alessandra is also a mom-boss and total mega-babe!
Naturally, we were drooling over her sultry Grammys look: a fitted Balmain romper-cape that showed off her statuesque figure. She rocked the look with statement earrings, pin-straight hair, flawless skin, and big, bold eyeliner. Want to get Alessandra's red-carpet look? Follow along as we reveal her full 100% PURE™ Grammys beauty routine!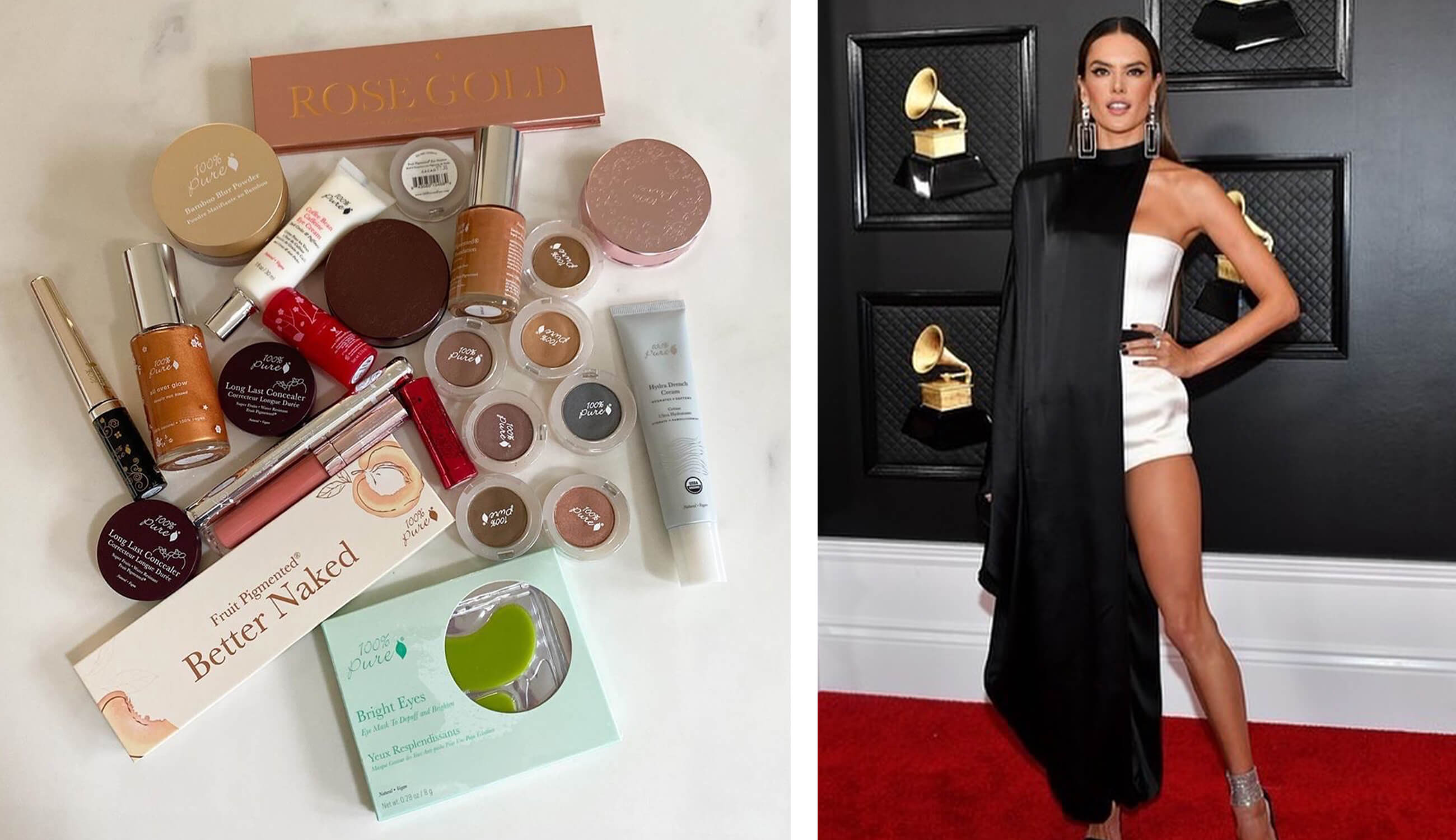 Photo courtesy of Beau Nelson
Alessandra Ambrosio's Grammys 2020 Makeup Look
Alessandra's makeup artist Beau Nelson balanced mod with muted using sun-kissed skin, a barely-there nude lip, and iconic winged liner. Not only did he complete makeup perfection, Beau also made sure to treat Alessandra's skin first with masks and moisturizers to properly prep her skin for a night among fellow stars.
SKIN
We were ecstatic to be a major part of Alessandra's red-carpet look, starting with skin care. Beau prepped with our Caffeine Mask to wake up the skin and enhance glow. A hydrating aloe base and skin-balancing caffeine make this mask ideal for smoothing and plumping the skin before makeup application. To brighten dark circles and reduce puffiness, Beau applied our Bright Eyes Masks under each of Alessandra's eyes.
Proper prep for makeup requires lots of hydration, so Beau addressed moisturizing with a combination of the Brightening Serum and the Hydra Drench Cream. We love the Hydra Cream as a primer base, as chia gel and glycerin help grab onto beauty products for longer wear. This combo gave Alessandra's complexion an undeniable radiance, while nourishing with protective antioxidants and calming rose flower water.
For primer, Nelson "...used the Mattifying Primer on the T-zone to leave the glow on the cheekbones, but control oil and shine in the middle of the face." When recreating this look, you'll want to press the primer into your skin rather than rub, as friction disturbs coverage and inflames the skin. Instead, use your index and middle fingers or a non-latex beauty sponge.
FOUNDATION
To achieve signature supermodel skin, Beau chose our Full Coverage Water Foundation in two shades to seamlessly compliment Alessandra's tan skin. His trick included shade Olive 3.0 in the center of the face, which he blended outward into darker shade Olive 4.0 "to give a seamless, glowing look." This creates the illusion of a slimmer, more angular face and a bronzed complexion.
No base is complete without concealing. Beau's skin application was perfected with our full coverage Long Last Concealer in Golden Peach for blemishes. For a bright, youthful glow to the eyes he applied Peach Bisque to the undereye area. Beau achieved "a soft focus matte finish" on the supermodel by setting foundation and concealer with shade Tan of our Bamboo Blur Powder. This combo not only compliments Alessandra's beachy Brazilian glow, but feels light and looks effortless.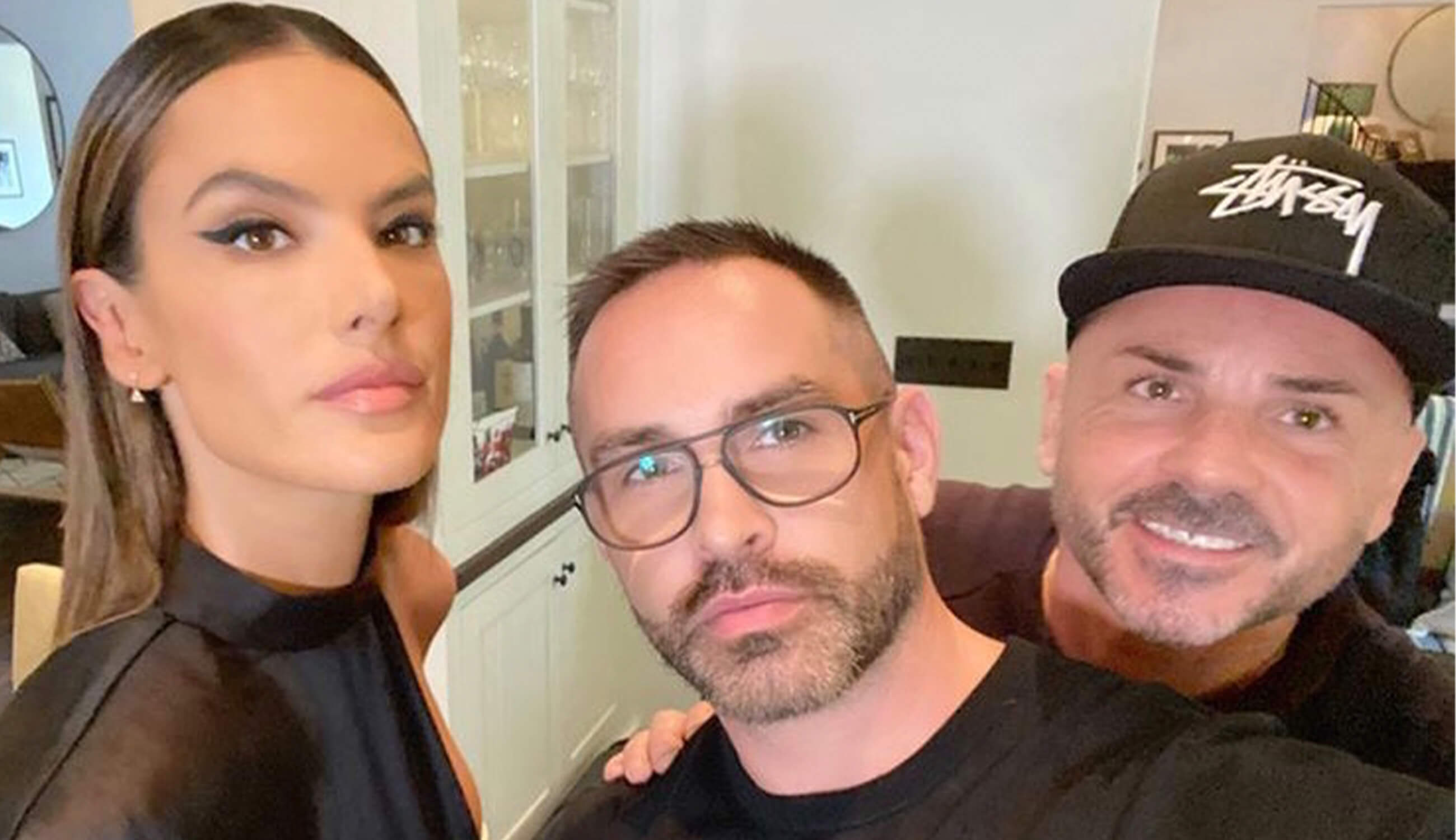 Photo courtesy of Beau Nelson
EYES
Beau comes back to complexion later and moves straight into eyes – and obviously, he killed it, but he used a little trick we're stealing. He works Cocoa Glow Cocoa Pigmented Bronzer "to give a subtle shading and shape," before carving out an inky, bold black wing using our Long Last Liquid Eye Liner in Black Tea. He finishes the eye look with a quick lash curl and an even coat of the best-selling Black Tea Ultra Lengthening Mascara.
When recreating this eye look, we recommend starting with a soft coat of translucent powder, shadow, or bronzer over the eye. This helps with a smoother, crisper wing and prevents oily eyelids later on. We also recommend following the curve of your lower lash line up towards your temples to sketch out the wing, not passing the eyebrow. Look straight into a mirror and angle in from the wing tip to your eye socket creating a triangle. Follow the curve of your eye all the way to your inner corner and voila – you're basically Alessandra Ambrosio.
With the face and eyes complete, it's time for brows. A softly defined brow is the perfect topper to this eye-catching liner. Achieve a similar look with the Green Tea Fiber Brow Builder. Like Alessandra's brows, you'll want to keep the shape without the texture, so once the product is dry brush through with a clean spoolie to soften the brows.
CHEEKS
Nelson achieved Alessandra's sun-kissed look with Cocoa Glow, the same bronzer used earlier on the eyes. Bronzer was applied to "the forehead, under cheekbones, and a bit on the jawline and the nose for a realistic suntanned glow." The formula features antioxidant rich and skin conditioning cocoa beans, plus natural mineral sunstone for delicate shimmer.
To compliment the bronzing with a natural flush, Beau layers on two blush products. He starts with everyone's favorite Fruit Pigmented® Blush in shade Berry; he says this gave Alessandra a "fresh from the sun glow." To finish the flush with glow, he tops with a touch of rosy-gold Primp from the Rose Gold Palette.
LIPS
Not surprisingly, Alessandra and Beau went for one of our absolute favorite lip products to create that your-lips-but-better satin nude pout. Our Butterchew Lip Caramel gives Alessandra the perfect peachy-nude sheen to compliment the warmth from her face and body, without battling with the eye. You'll want to line the lips first with a nude liner for a bit of definition before patting on Butterchew to your desired opacity.
BODY
You guys, Beau is no amateur; he knows beauty means body, too. He coats Alessandra in our aptly named All Over Glow – in this case, use the shade that's best for you – and he works it into the skin until it is shimmering and seamless. We definitely recommend hand application to melt in the product, but you can also use a large kabuki brush. Add a touch more products to the collarbones and shoulders for a tropical kiss.
And the Award Goes to…
Did you love this professional breakdown on red carpet beauty? Natural makeup is often overlooked for red-carpet glam – yet Alessandra looks stunning in 100% PURE™ shades. If you want more routines to inject some glam into your beauty routine, we've also featured Anna Kendrick's angelic look from the Grammys last year and the full 100% PURE beauty of funny lady Melissa McCarthy from the 2019 Oscar's. Keep your eyes peeled for more 100% PURE™ glamour this upcoming Fashion Week!
Alessandra Ambrosio is not an ambassador or representative of 100% PURE™ or its affiliates.
We carefully hand-select products based on strict purity standards, and only recommend products we feel meet this criteria. 100% PURE™ may earn a small commission for products purchased through affiliate links.
The information in this article is for educational use, and not intended to substitute professional medical advice, diagnosis, or treatment and should not be used as such.
Sign up to our email newsletter for more blog updates and exclusive discounts.
< Older Post | Newer Post >