10 Tips for Taming Flyaways
How to use pro tips and natural hair care to tame those frustrating flyaways
Posted on March 11, 2019
Written by: 100% PURE®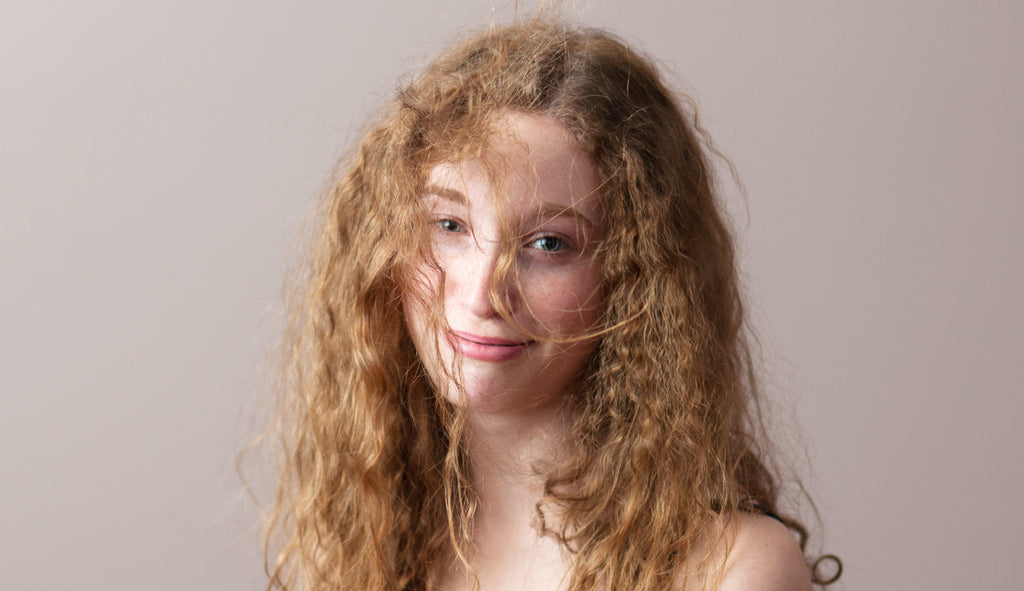 Are you a member of the frequent flyaways club? We certainly are! During a photoshoot, the wind is our best asset in getting a dramatic shot, complete with flowing hair and a Tyra-approved smize. On the other hand, in our everyday lives the wind can have us feeling a frizzy and frazzled — with flyaways popping out from behind every corner!
Keep your strands from getting windswept with our 10 favorite tips (including all natural hair care) for taming stubborn flyaways!
It All Starts with the Scalp!
Healthy hair begins at the root, right? We know (from personal experience) that hair can behave adversely, even when we are showing it the most love. That's because the scalp, not the hair shaft, is the soil that nourishes our growing mane. Therefore it's the scalp you'll want to pamper if you're looking to accomplish such the all-important task of taming your flyaways and errant strands.
Step 1: Exfoliate your scalp
The scalp naturally accumulates a buildup of hair product, natural oils, and debris from our environment. Use a silicone wand or wide-tooth comb to 'scratch' the scalp with a gentle back-and-forth motion, to loosen and slough off the build-up. This also helps to separate and define each hair shaft, to help hair lay flat and prevent flyaways.
Step 2: Keep it clean
A little shampoo and conditioner might not sound like the secret to super pretty locks, but it is one of the easiest ways to treat flyaways. A nourishing, natural hair care duo for your hair and scalp is just what you need — cue our Burdock & Neem Healthy Scalp Shampoo and conditioner. This duo's super-soothing botanicals include rose, chamomile, and aloe for maximum hydration; neem for treating chronic dry scalp; and detoxifying burdock root for growth and strengthening.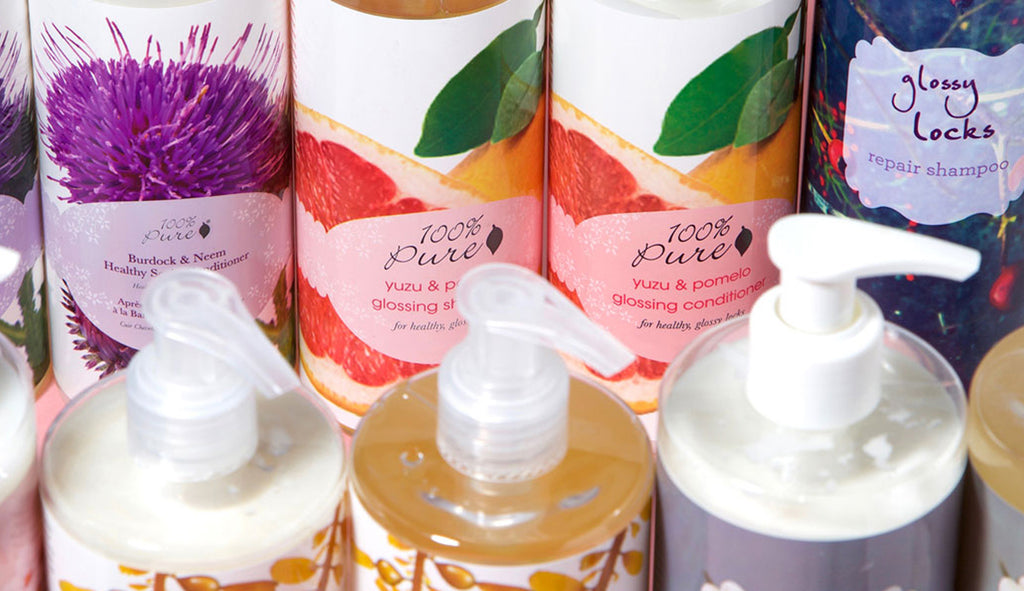 Step 3: Don't skip conditioner
Many of us are already running late by the time we get to doing our hair in the mornings but skipping conditioner is not a corner you want to cut. Flyaways can often come from static in the hair and harsh weather environment. Be sure to condition (even if it's just a quick application and rinse) as this will help rowdy curls and tresses stay put.
Oil Is Your Friend
We spent so much time avoiding oil in our hair when we were younger. Now that we're older, oil is all we want to talk about! Think of hair as a well-oiled machine. When it is all properly conditioned and moisturized, it is more likely to behave in the way we want.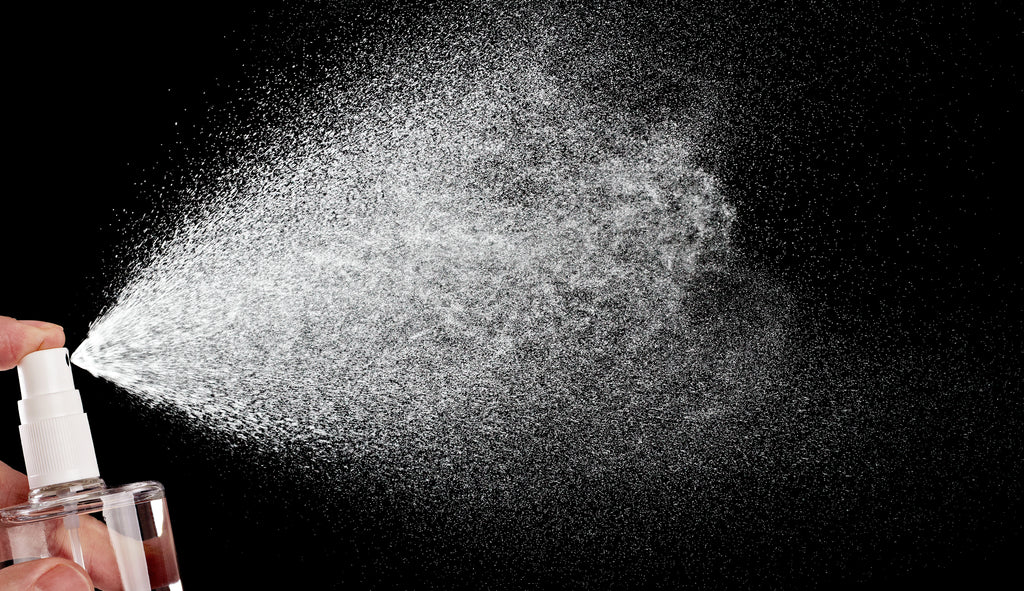 Step 4: Moisturize
Oil is a great neutralizer for frizz and flyaways. It can add a bit of weight to the hair, but in the right proportions it simply makes the hair shinier, softer and tamer. Try warming up pure oil in the palms of your hands and smoothing it through the strands, applying precisely where the flyaway hairs happen most frequently but also distributing on the ends where the hair usually needs it most.
Coconut oil is a great option for this, as it is one of the most lightweight oils, but an even silkier option would be our 100% PURE Argan Oil. If you're looking for maximum hair-nourishment and strengthening benefits, the obvious choice for infusing oil would be our Pro-Vitamin B5 Smoothing Hair Serum
Step 5: Protect from heat
The hair serum or argan oil we just mentioned would make the perfect tool for both of these jobs. The idea here is to spread on a nice thin coat of oil, once you choose either the hair serum, argan oil, or coconut oil from the previous step. Spread these onto damp hair, but be careful of adding too much. Use a round brush and set your tool's heat setting to medium or cool to style.
Step 6: Over-direct the hair
A classic beautician's trick is to over-direct the hair in the opposite direction of the issue. Using a round or paddle brush and medium heat, brush the hair in the opposite direction while applying warm air to lock in the style. This should reduce the number of flyaways and the traditional heat damage will be lessened by using oil.
Step 7: Glossing hair products
If you don't have a tropical vacay planned for the upcoming travel season, you will feel transported to your favorite island getaway with the scent of Yuzu & Pomelo Glossing natural hair care. The bright citrus elements in this shampoo and conditioner duo help to keep the scalp clean and clarified, while polishing and restoring vibrancy to hair for a glossy and gorgeous finish.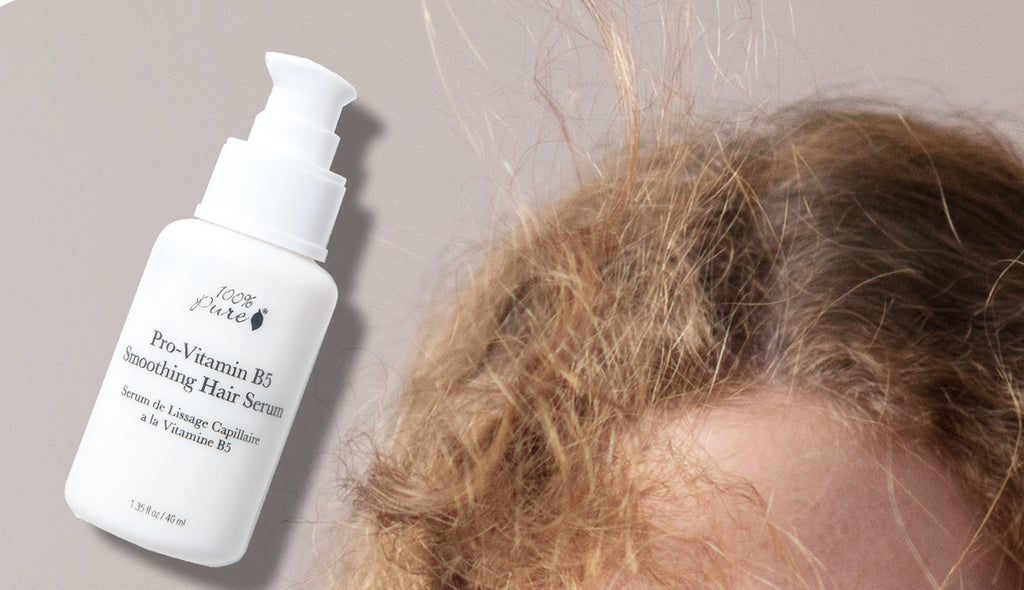 Step 8: Hair serum
We swear by serum in skin care, and the same translates to our hair care routine. So we come to the Pro-Vitamin B5 Smoothing Hair Treatment — a product whose name tells us exactly what we need to know. The key ingredient of dl-Panthenol, aka vitamin B5, helps with increasing hair growth for thicker, longer, and stronger hair that's less prone to flimsy flyaways.
Step 9: Head scarf
One of the simplest and most effective ways to physically prevent flyaways is to wear a silk or satin head scarf. Whether for function + style, or simply keeping the hair neat, this forces your hair to stay in place. Using silk or satin will also be gentler on your strands, reducing the hair-frizzing friction that you might find with cotton or more wide-knit fabrics.
Step 10: Avoid too much heat
Final tip of the day is something you probably already know, but excess heat is causing more breakage and enhancing how many flyaways we get. If you didn't know that excess heat during styling was an enemy to hair, consider yourself officially warned!
We carefully hand-select products based on strict purity standards, and only recommend products we feel meet this criteria. 100% PURE™ may earn a small commission for products purchased through affiliate links.
The information in this article is for educational use, and not intended to substitute professional medical advice, diagnosis, or treatment and should not be used as such.
Sign up to our email newsletter for more blog updates and exclusive discounts.
< Older Post | Newer Post >