Fight frizz, strengthen strands, and add shine to your hair with a natural hair serum
Updated on August 6, 2018
Written by: 100% Pure®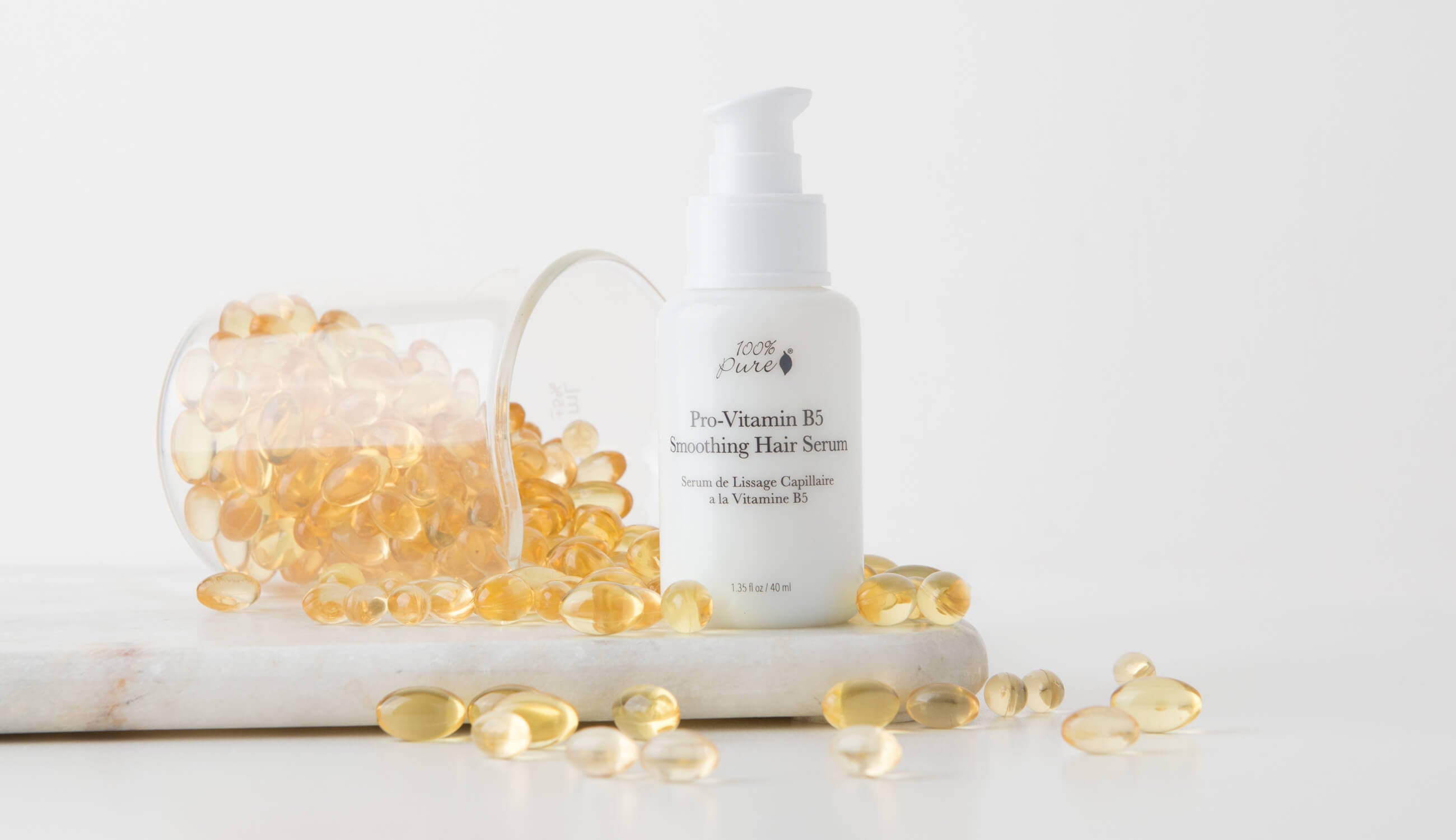 Navigating the market of hair serums can be daunting if you're committed to the lifestyle of natural beauty. It's a minefield loaded with parabens, toxic dyes and cloying, synthetic fragrances. You're in for lots of trial and error with brands you thought were natural. They put a major emphasis on healthy ingredients like argan oil, coconut milk, and keratin. Their versions of argan oil and coconut milk? Diluted by alcohols, synthetic chemicals, and fragrances. Their keratin? Not often from a vegetable source, but from boiled animal fibers, like horse hooves.
Our new Pro-Vitamin B5 Smoothing Hair Serum doesn't have anything to hide in its ingredients list, because this formula is totally safe and non-toxic. We've found that a natural ingredient list goes a long way when it comes to personal care and hair health. This formula specializes in serving smooth and shiny hair, to help tame flyaways or repair stressed strands after a super hot blow dry. It has a bright lavender scent, and delivers vitamins and nutrients to thirsty, brittle strands. The result is hair that grows stronger with each use.
How to Use a Hair Serum
Dispense the hair serum into your palm, then emulsify by rubbing hands together. This friction from rubbing in your hands will warm the serum and eliminate stickiness. Apply to the ends, then work your way upwards. Start with 1 pump -- for fine hair, that may be all you need. For denser hair, maybe 2-3.
Do not apply to roots, or massage into scalp as you would a leave-in conditioner or detangler. Since this hair serum has no water content (for maximum potency), you don't want to apply directly to the scalp. Applying serum directly to the scalp will increase hair's chances of looking greasy around your hairline. Another reason to stick to the ends? When you apply any hair serum directly to roots, you risk clogging the follicle. A clogged hair follicle can lead to root damage and potentially permanent hair loss!
Since our hair serum is formulated from natural ingredients, it's important to understand how it will work and feel. If you're used to those slippery, silky (and synthetic) hair serums, you may be expecting something that isn't quite natural. Our serum is still silky, but thinner than those thick formulas you're used to. Those heavy hair serums can weigh down your hair, and become greasy throughout the day.
We use cooked and soaked wheat protein to smooth frizz. We added plant-derived Sodium PCA to retain moisture within the hair shaft and cuticles, to help dry hair. Wheat protein is best absorbed by damp hair, and can weigh it down with too generous an application- so we recommend starting small and finding the amount that works best for you. The amount you use all depends on your hair type, and every head of hair is different!
After 2 pumps of Pro-Vitamin B5 Smoothing Hair Serum, strands are shinier, smoother, and more moisturized.
Why to Use a Natural Hair Serum
A natural hair serum can pack some serious strengthening power, without using harmful chemicals. Pro-vitamin B5 (also known as panthenol) in this hair serum strengthens the hair follicle, meaning healthier hair growth. It also means less dandruff, thanks to its humectant (moisture attracting) properties. Adding shine, bounce, and hair conditioning are also great benefits of our plant-derived pro-vitamin B5.
This hair serum is designed to deliver vitamins and nutrients to your strands, to supplement hair health. Plant-derived vitamin E stimulates your scalp's capillaries, aiding in healthy hair growth and proper circulation at the root. After all, to treat hair, it's best to start at the root!
If you're looking to smooth frizz, this hair serum won't disappoint. It leaves a naturally silky, healthy shine to your strands, thanks to pro-vitamin B5 and natural fatty acids. This hair smoothing serum feeds hair roots, shafts, and cuticles beneficial nutrients to protect and strengthen each strand. Add this hair serum to a glossing shampoo and conditioner, and hair will be shiny as can be.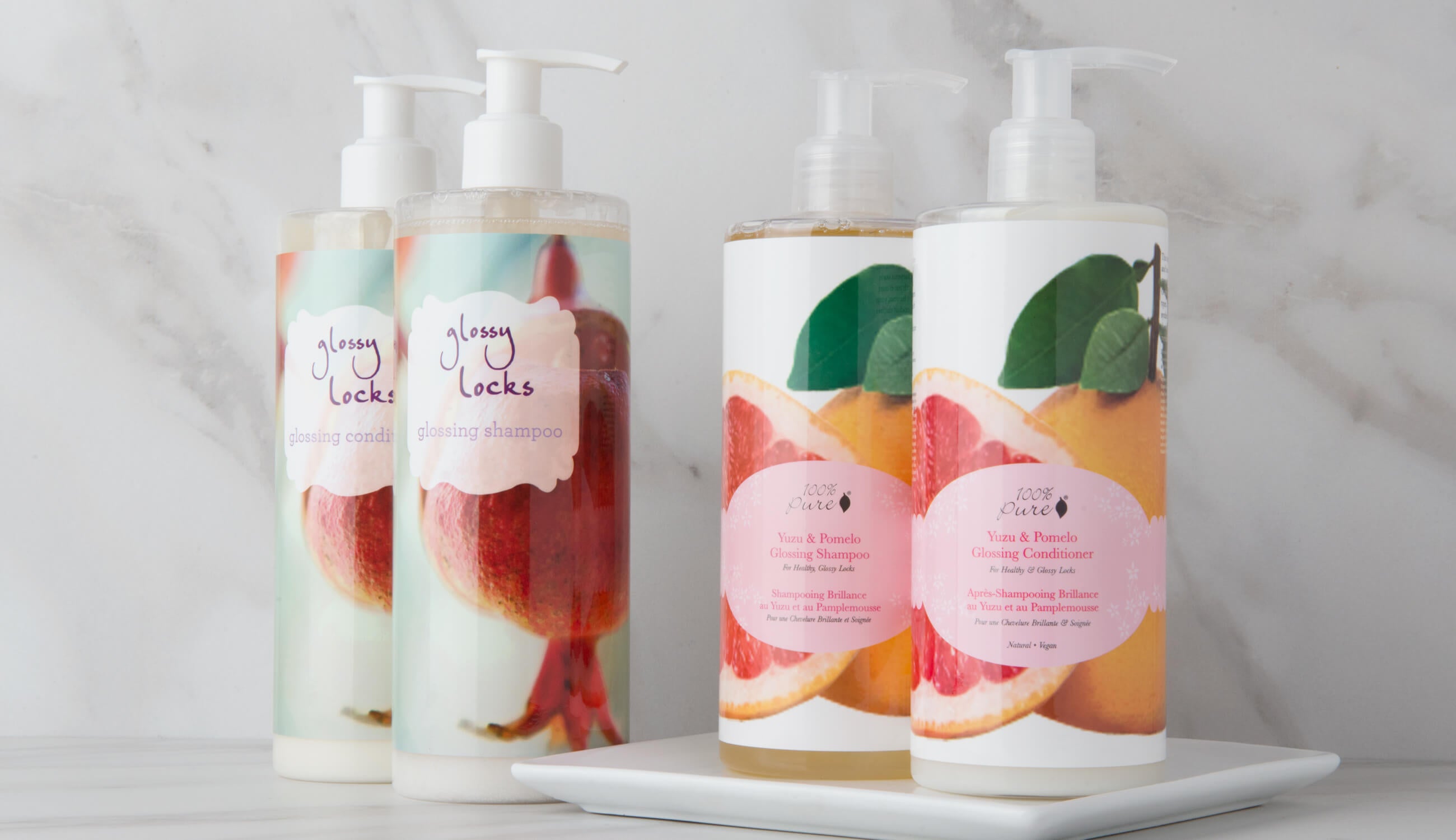 Add Extra Shine
If you're serious about smoothing hair and adding shine, a hair serum is only a piece of the puzzle. You'll need to add a glossing shampoo and conditioner, too. Our Yuzu & Pomelo Glossing Shampoo smells like a tangerine dream. It's made with yuzu and pomelo to bring vibrancy to strands, and remove buildup that can dull the color of your hair. Flax, pro-vitamin B5, and coconut oil in the Yuzu & Pomelo Glossing Conditioner bring home the bounce and shine. When these two are used with our Pro-Vitamin B5 Smoothing Hair Serum, the result is sure to be beautiful.
Chemicals In Conventional Hair Serum
Sadly, there are lots of useless, harmful, and unnatural ingredients in many popular, supposedly hair-perfecting hair serums. Brands will claim glorious benefits from anti-frizz to silky strands. But when you turn the bottle around, there's that pesky phrase: "best used with related so-and-so products." It's a red flag that their serum ingredients are more potent when activated by the chemicals in their other products. You might be unknowingly dousing your hair with lots of ingredients that don't really work.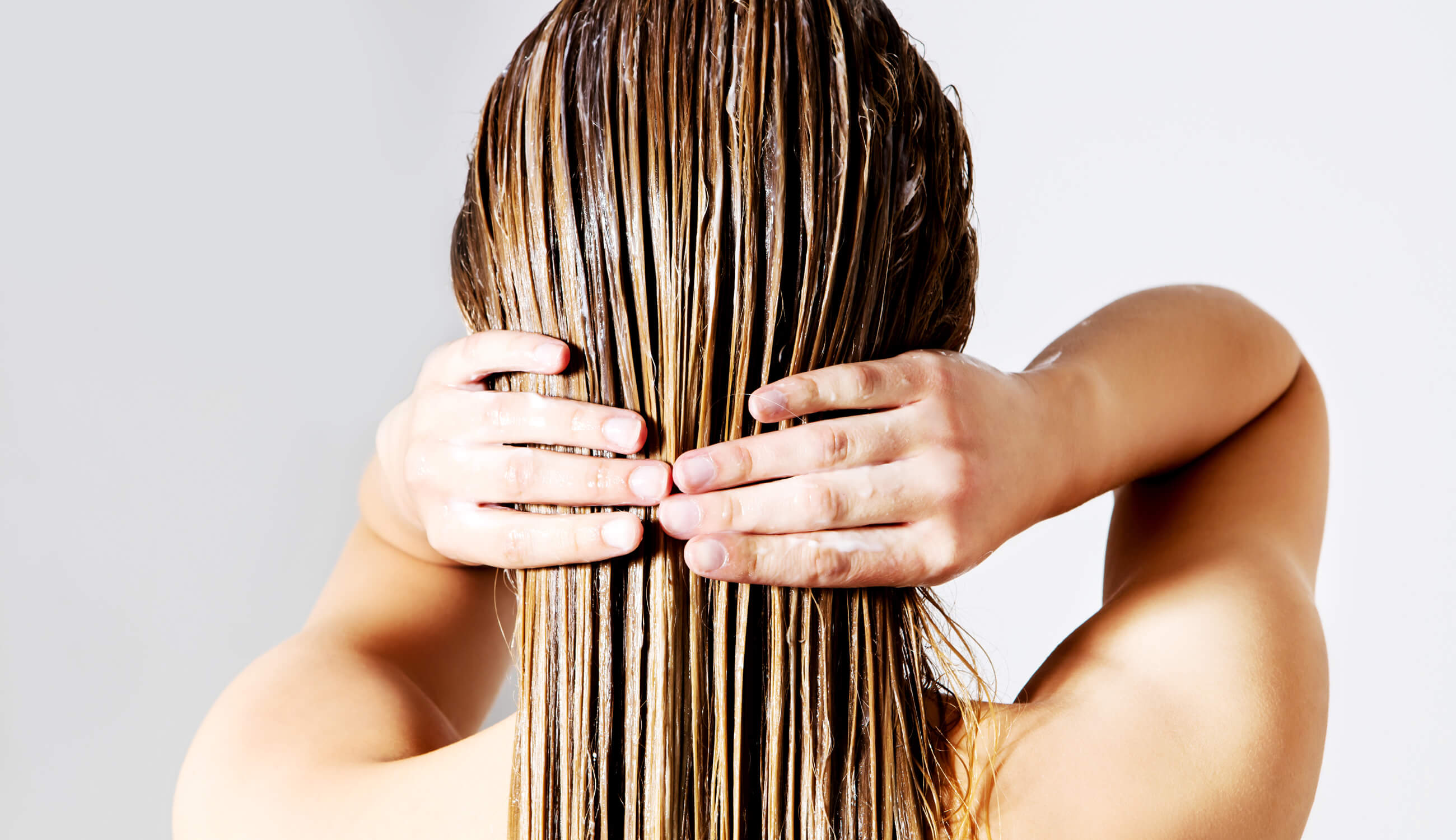 What We Left Out
The other tricky part of hair serum shopping is avoiding the top offending conventional ingredients. Synthetic fragrances are on our list to avoid: nearly every one can be traced back to a petrochemical-- most of which have been classified as hazardous waste by the FDA. But rest easy: the only scent in our natural hair serum comes from Lavandula Angustifolia, aka lavender essential oil.
Alcohols
Alcohols are another ingredient to use sparingly in a leave-in hair serum. They can strip hair of natural oils and hydration. This can cause strands to snap and break, and will even dry out your scalp. The result can include itching, irritation, and dandruff.
Parabens
Not to be forgotten are parabens, which are also considered xenoestrogens: synthetic agents that mimic natural estrogen produced by our bodies. For this reason, studies have linked parabens to breast cancer and reproductive issues. Sound scary? We think so too. Though studies are still trying to quantify the dangers of parabens, we feel it's safer to avoid them altogether.
Excluding these hair-harming ingredients and their effects was paramount in formulating a truly natural hair serum. We wanted our serum to be not only safe, but beneficial for hair. Avoiding complex chemicals, synthetic fragrances, and drying alcohols was easy with the right natural, plant-based ingredients. We hope you'll love the result! Check out our super natural hair care guide for more healthy hair tips!
We carefully hand-select products based on strict purity standards, and only recommend products we feel meet this criteria. 100% PURE™ may earn a small commission for products purchased through affiliate links.
The information in this article is for educational use, and not intended to substitute professional medical advice, diagnosis, or treatment and should not be used as such.
Sign up to our email newsletter for more blog updates and exclusive discounts.
< Older Post | Newer Post >