The Worst (and Best) Hand Lotion Ingredients
Buyer beware: the best hand lotions won't include these top-offending ingredients
Posted on March 10, 2019
Written by: 100% PURE®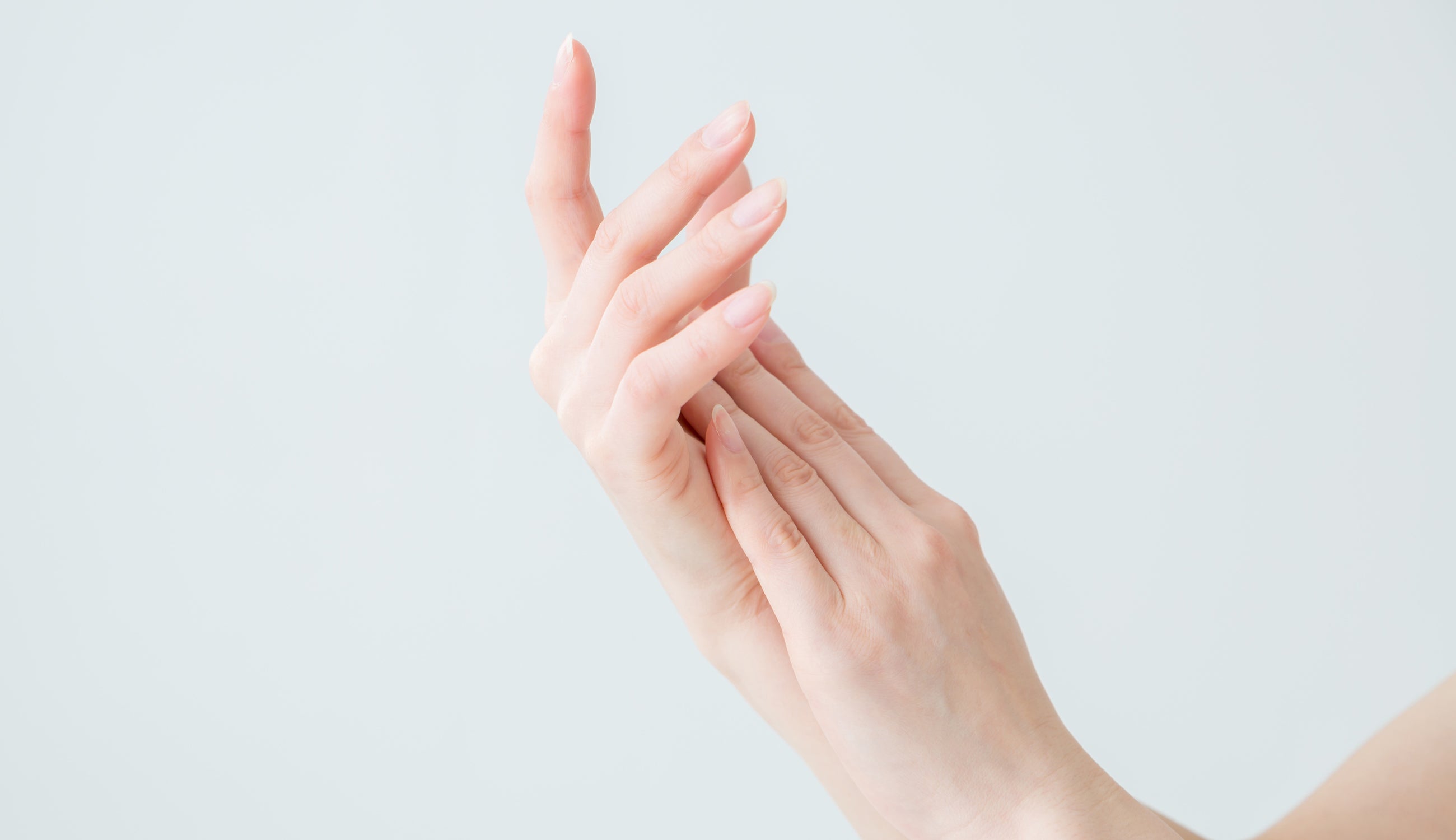 Hand lotion is an ultra pampering tote bag staple; a modest little on-the-go product to keep your palms nourished and fragrant all day long. The problem is, products that are designed specifically not to be applied to your face can sometimes contain not-so-nice ingredients.
Even if your hands are unlikely to develop blemishes (skin on your hands is the toughest on your body, aside from the soles of your feet), there's still the question of chemical absorption, and transfer of product from hands to face (and sometimes, mouth). So what are the worst (and best) hand lotion ingredients out there?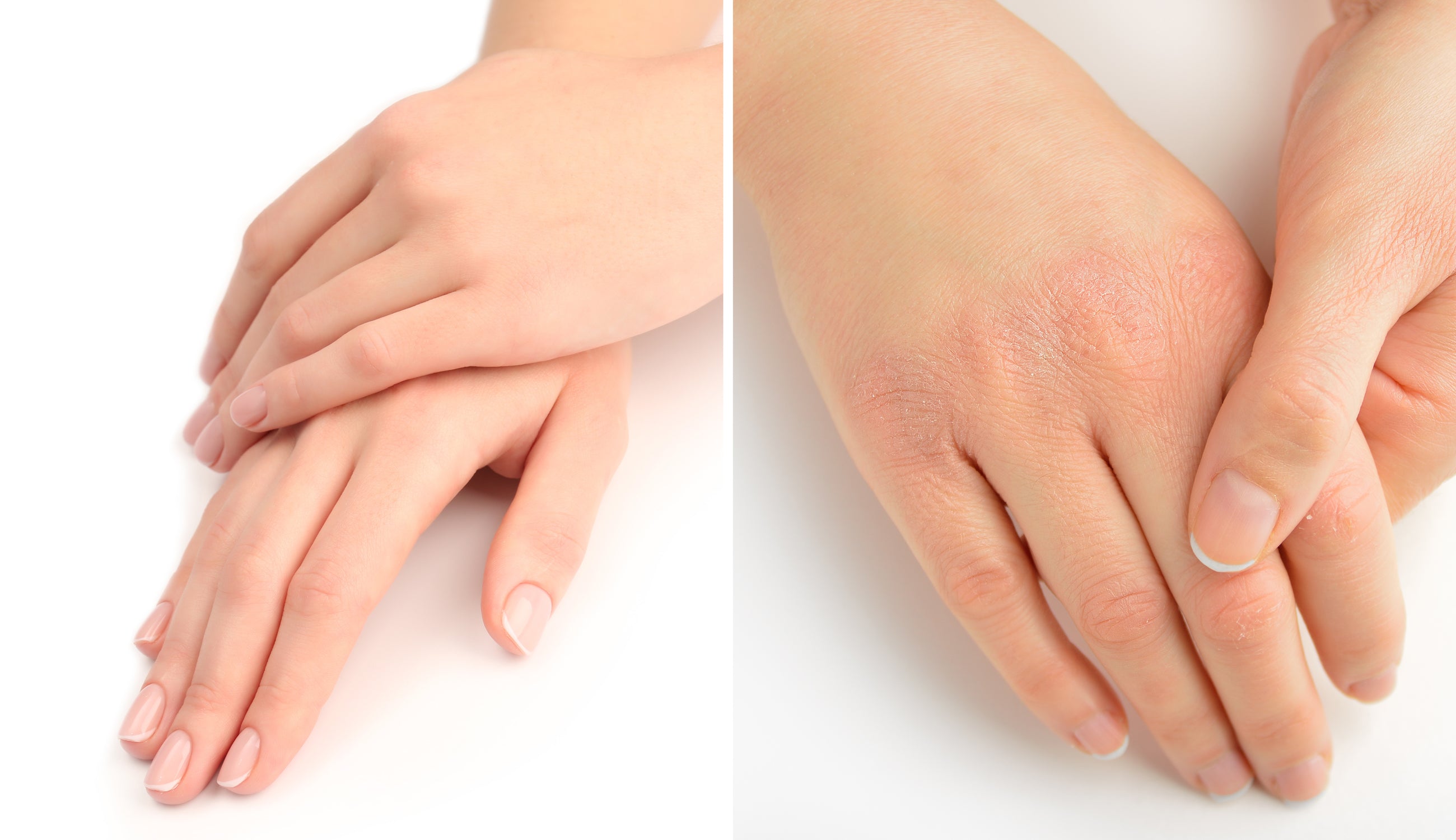 When Shopping for Hand Lotion, Avoid These Ingredients
To start, let's summarize: steer clear of parabens, perfumes, alcohols, and silicones when shopping for hand creams. Read below for the breakdown:
Common parabens like methylparaben, ethylparaben, propylparaben and butylparaben make frequent appearances in hand lotion formulas, added to products to allow them to survive months on the shelf. However, applied to your hands, these chemicals enter into your bloodstream through your epidermal layer, and once in your bloodstream, mimic hormones in your body, disrupting your endocrine system and affecting everything from reproduction to digestion to metabolism. The takeaway? You definitely don't want this category of chemicals anywhere near your pores.
There are also some questionable ingredients included in lotions, to amp up their texture. Used as emollients or as product thickeners, synthetic fatty alcohols are often included in lotion formulas to stabilize the product and keep texture uniform. Some fatty alcohols are derived from nuts and coconuts, but others are laboratory made and petroleum derived, causing allergic reactions, redness and an impaired dermal barrier, meaning your skin is more vulnerable to bacteria, pathogens, and viruses.
Silicones are another red-flag, present in lotion formulas to provide an elastic texture and silky, spreadable finish. They're a super cheap ingredient so you'll find them virtually everywhere — popping up in lotions, creams and gels. Topically applying silicones can result in debris being trapped in your pores, interfering with skin cell renewal and disrupting healthy skin cell turnover (think ingrown hairs and dead skin buildup). *Fun fact: this is why our makeup primers are silicone-free!
Perfumes are another common ingredient in conventional hand lotions. While they might be imbuing your product with a pleasant sweet or fruity aroma, if they're synthetically lab derived, they can cause allergic reactions and skin irritations. This is thanks to a 'fragrance loophole' which means that companies don't have to regulate what they put into ingredients that fall under the umbrella term of 'fragrance'. The result is the presence of carcinogens, allergens, respiratory irritants, endocrine disruptors, neurotoxic chemicals and environmental pollutants.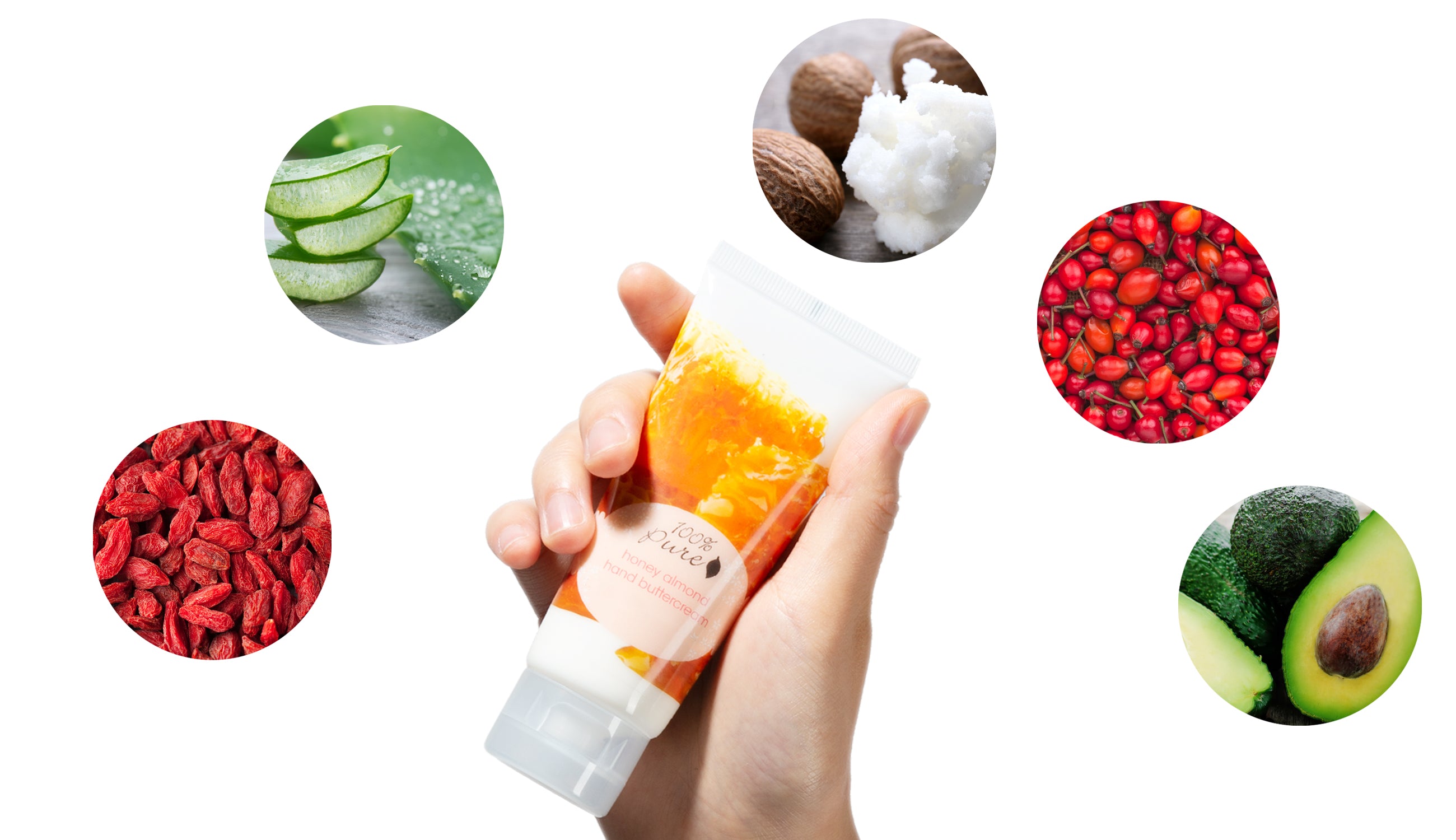 Why Natural Ingredients Are Safer for Your Hands (and Body)
All things considered, it's important to note that hand lotion seldom stays on our hands alone. We use our hands to eat, do our hair, apply makeup, hold our kids — in other words, it's important to stick with nourishing plant based ingredients when is comes to hand lotion, because this particular product is likely to interact with more than just your digits.
So what's our recommended strategy while browsing for the best hand lotion? Opt for more nourishing ingredients, that will sustain softer hands for longer (and won't deliver unwanted side effects and toxins where they don't belong). Some of the best hand lotion ingredients are the simplest: cold pressed fruit and plant oils, and natural skin-soothers like aloe vera juice and flower waters.
When it comes to healthy skin, nothing is more moisturizing than cocoa butter, which is why is stars in all 100% PURE Hand Buttercream formulas ( the Blood Orange formula is a cult fave)). Cocoa butter has been used for centuries to heal dry and chapped skin, and with its mild natural fragrance and emollient properties, it makes for the perfect base for plant-based hand lotions.
Avocado butter and shea butter are similarly rich hand treatments, both packed with essential fatty acids and healthy fats. Avocado oil is a particularly good source of Vitamin E, which is a powerful antioxidant effective at reducing oxidative damage and UV damage — making it a particularly smart ingredient for mature hands that are plagued by age spots or hyperpigmentation.
Shea butter has a super high concentration of oleic, linoleic, and stearic acids, all integral when it comes to battling oxidative stress and encouraging healthy skin cell turnover. Its high levels of vitamin A make it an effective plant-based product for stimulating cell growth at a molecular level, resulting in firm and healthy tissue in the deepest layers of our skin. Shea butter features in our Hand Buttercream formulas as well, paired with silky smooth rosehip oil, lightweight argan oil, and organic lavender in the French Lavender Hand Buttercream formula.
With these smart swaps, you'll have the pampered hands you've always craved, without the stress of potentially harmful chemicals making their way onto everything you touch — which is, we can agree, not ideal.
Keep up with us here for more 100% PURE hair, body, skin care, and makeup guides!
We carefully hand-select products based on strict purity standards, and only recommend products we feel meet this criteria. 100% PURE™ may earn a small commission for products purchased through affiliate links.
The information in this article is for educational use, and not intended to substitute professional medical advice, diagnosis, or treatment and should not be used as such.
Sign up to our email newsletter for more blog updates and exclusive discounts.
< Older Post | Newer Post >