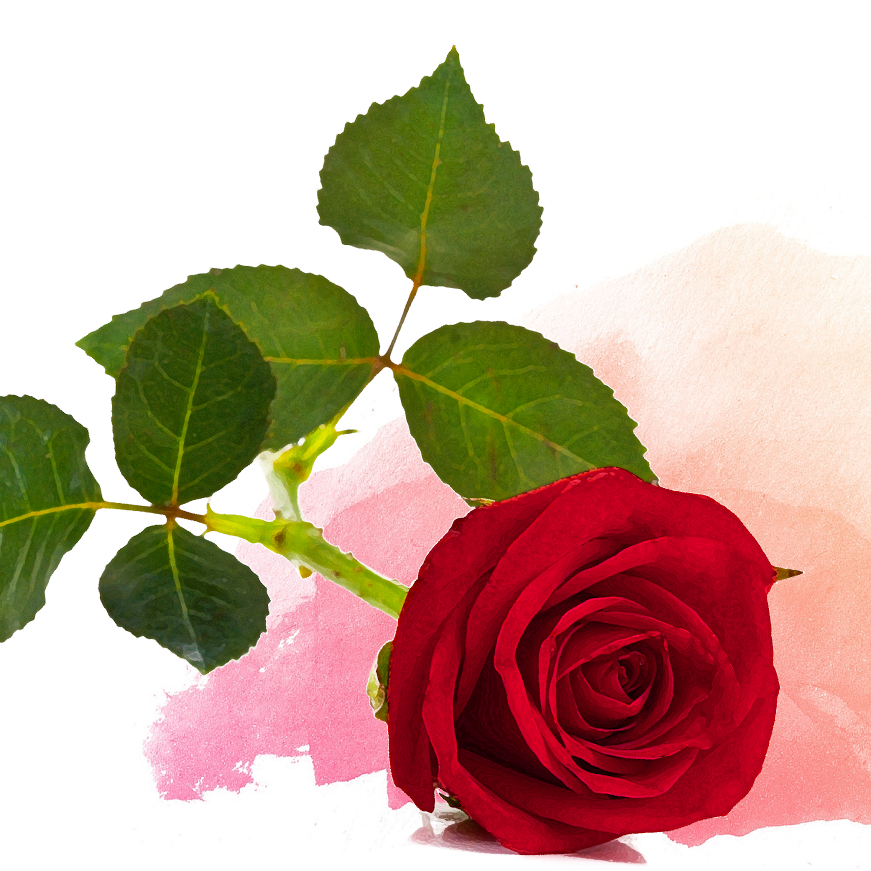 Friday, June 12th
 is national Red Rose Day.  Red roses symbolize love, passion and romance.  You'll most likely find organic rose hydrosol in most of our products because we replace water with organic rose hydrosol when water is needed in formulas.  Organic rose hydrosol is the collection of the steam during the process of producing organic rose essential oil.  There are many skin benefits of organic rose hydrosol, including it's skin balancing, toning, anti-inflammatory, moisture retaining and soothing abilities.  In honor of red rose day, we're highlighting some of our favorite 100% Pure rose products.
Organic Rose & Honey Facial Cleansing Bar
I use this extremely gentle facial cleansing soap almost daily.  Made from certified organic, cold pressed Napa Valley olive oil, vitamin E, crushed organic rose petals, oatmeal and honey.  Rather than stripping your skin of moisture, this cleansing bar leaves complexion soft and supple.
Fruit Pigmented Lip Glaze: Rose Petal
100% Pure Lip Glaze is a creamy, semi shiny lipstick made from a base of lip softening avocado and cocoa butters and colored from antioxidant rich fruit dyes.  The Rose Petal is a soft, medium toned pink with neutral undertones that looks gorgeous on everyone!
Purist Rose & Calendula Water Serum
An intense drink of water for your thirsty skin.  Hyaluronic acid delivers hydration to plump up fine lines while rose and calendula soothes and green tea delivers antioxidant protection.  Hydration is when water is delivered whereas moisturization is when oil is delivered.  Healthy skin needs a good balance of both water and oil.  This water bomb serum is the quickest and most effective way to instantly deliver water to skin cells.  Loss of water accentuates fine lines and loss of elasticity.
Rose colored Creamy Nail Polishes
100% Pure nail polishes are free of the 10 common carcinogens in most nail polishes.  Popsicle is a gorgeous Berry.  Winter Melon is a warm coral rose.  Juice is a bright, rosy pink.  Creamy formulas gives you full coverage in just one swipe.
Susie Wang
Founder and Chief Creative Ambassador
We carefully hand-select products based on strict purity standards, and only recommend products we feel meet this criteria. 100% PURE™ may earn a small commission for products purchased through affiliate links.
The information in this article is for educational use, and not intended to substitute professional medical advice, diagnosis, or treatment and should not be used as such.
Sign up to our email newsletter for more blog updates and exclusive discounts.
< Older Post | Newer Post >