Try a Trendy Twist on Nude Makeup
Who says nude makeup has to be boring?
Posted on October 1, 2019
Written by: 100% PURE®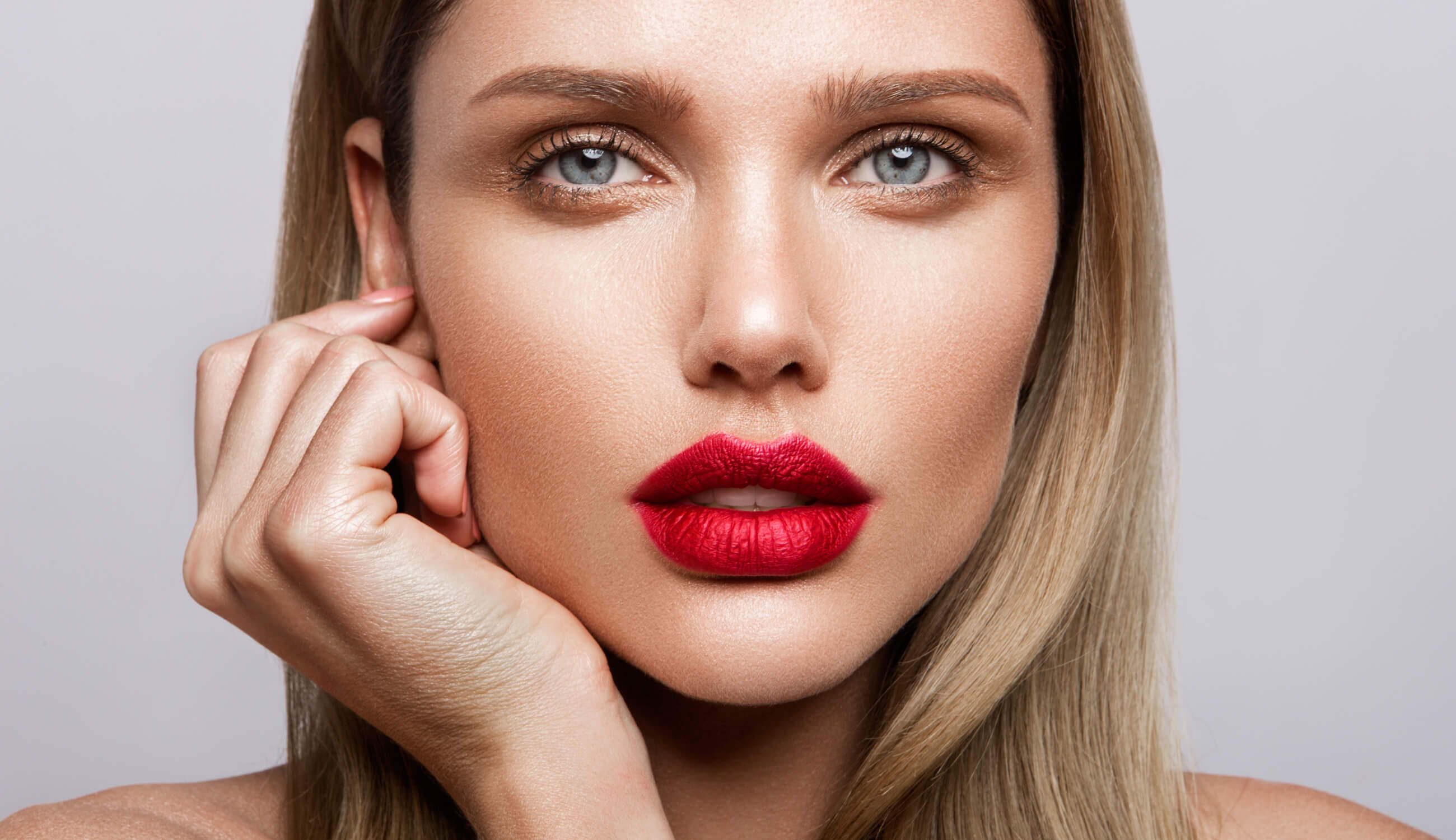 Instead of banking on the safe bet this fall, we're ready to take some risks with nudes. Nude makeup colors get a bad rap as plain, uninspired, and most of all: safe. Real beauty lovers know that there's a ton of fun to be had within the nude color family, and why not go for it this fall?
When brainstorming over ways to shake things up for autumn, we were inspired by fashion week makeup trends. We fell all the way in love with intense nude pigments, glossy lids, and unexpected pops of color – and have pulled together the top trends for you to try at home. See below for our favorite trendy twists on nude makeup!
Try This: Custom Nude Blush
We're weak for cheeks that rock a high, heavy blush in a lovely, nude tone. Want to wow with an unexpected twist on this trend? Swap you typical blush for a matte eyeshadow in an unexpected nude makeup shade. We recommend anything with a peachy undertone to play off of the vibrant shades in fall leaves, or go for a rich red to prolong that lingering summer tan. To make it werk, blend your nude eyeshadow of choice into a creamy nude blush for the perfect custom shade.
Not That: Confused Blush
Where you apply your blush is almost more important than the shade you decide to wear. Blush should be the heaviest on the apples of the cheeks and should fade out into the "bronzer/contour" and "highlight" zones of the cheeks. Remember to apply blush before your highlighter, but after your bronzer and contour. Applying highlighter last will preserve the definition that contour and blush bring to the table.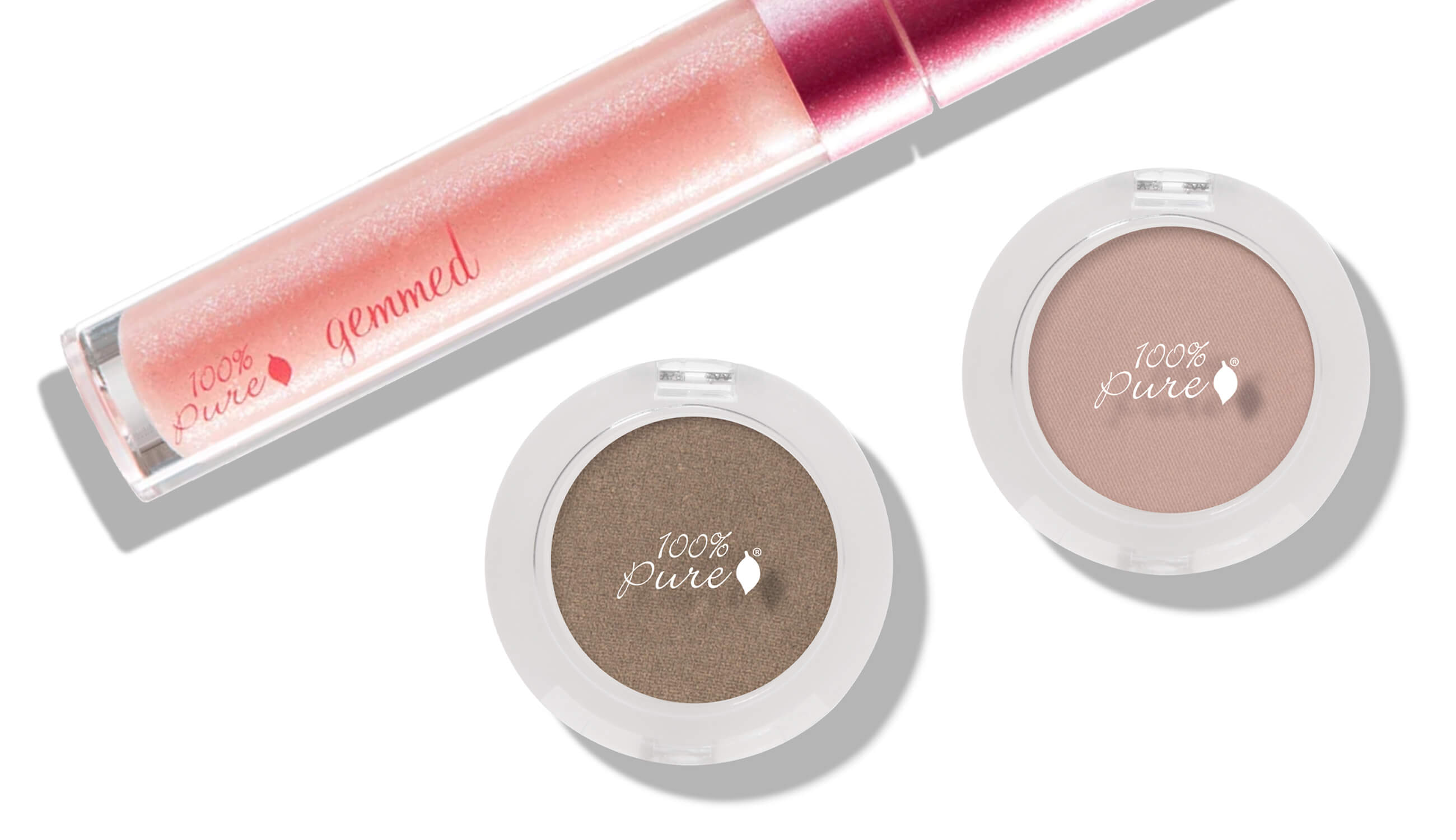 Try This: Nude Sheen Eyes
Set those eyes ablaze with a custom blend that glows and glistens. Start with a nude shade from our award-winning Fruit Pigmented® Eye Shadow line that you like best. Make sure to go for metallic or shimmery to get a trendy, elevated finish. Bronze Gold is a sultry bronze with sparkling golden flecks that looks incredible on brown, hazel, olive, and gray colored eyes. For a softer, more daytime-friendly look, try Vanilla Sugar, a sheer peach that gives your lid a warm, subtle sheen.
Turn this look all the way up to full-shine by topping your eyeshadow pigment with a Gemmed Lip Gloss. Go for our sheer, shimmery shade Crystal to wow with glossy lids day or night.
Not That: Messy Metallics
When executing this look, remember not to overdo it with the gloss! Add just enough for your eyelids to sparkle with otherworldly shine, but not so much that the gloss can leak and slip around the eye area. Instead of using the gloss applicator directly on your eyes, apply the gloss over your eyeshadow with the pad of your finger for best results.
Try This: Warm Nudes
The weather might be cooling down, but the pumpkin and copper tones of fall have us itching to warm up our makeup looks. Opt for deep, warm nudes to warm up your complexion (and your crush), instead of soft nudes that perfectly match your complexion.
If you love our Cocoa Butter Matte Lipstick collection, go for Cacti (a cool sepia brown), Mojave (a buttery clay brown), or Sandstone (a warm brown sugar nude that compliments golden eyeshadows).
Push the boundaries of nude makeup with an oil-enriched lipstick that shines like a gloss, but stays super pigmented for all day wear. Feel warm and cozy in Pomegranate Oil Anti-Aging Lipstick shades like deep, rosy brown Zinnia or milk chocolatey Thistle.
Not That: Boring Browns
There's a big difference between celebrating fall with warm nude shades, and wearing matching brown makeup on every area of your face. Warm nudes aren't your basic browns – they add vibrancy in tone and bring out the richness of your complexion, eyes, and hair.
If you tend to create monotone nude makeup looks, tweak the finishes so that it won't end up feeling stale. Mix finishes and textures by using mattes, metallics, glosses, and shimmers to create both depth and radiance.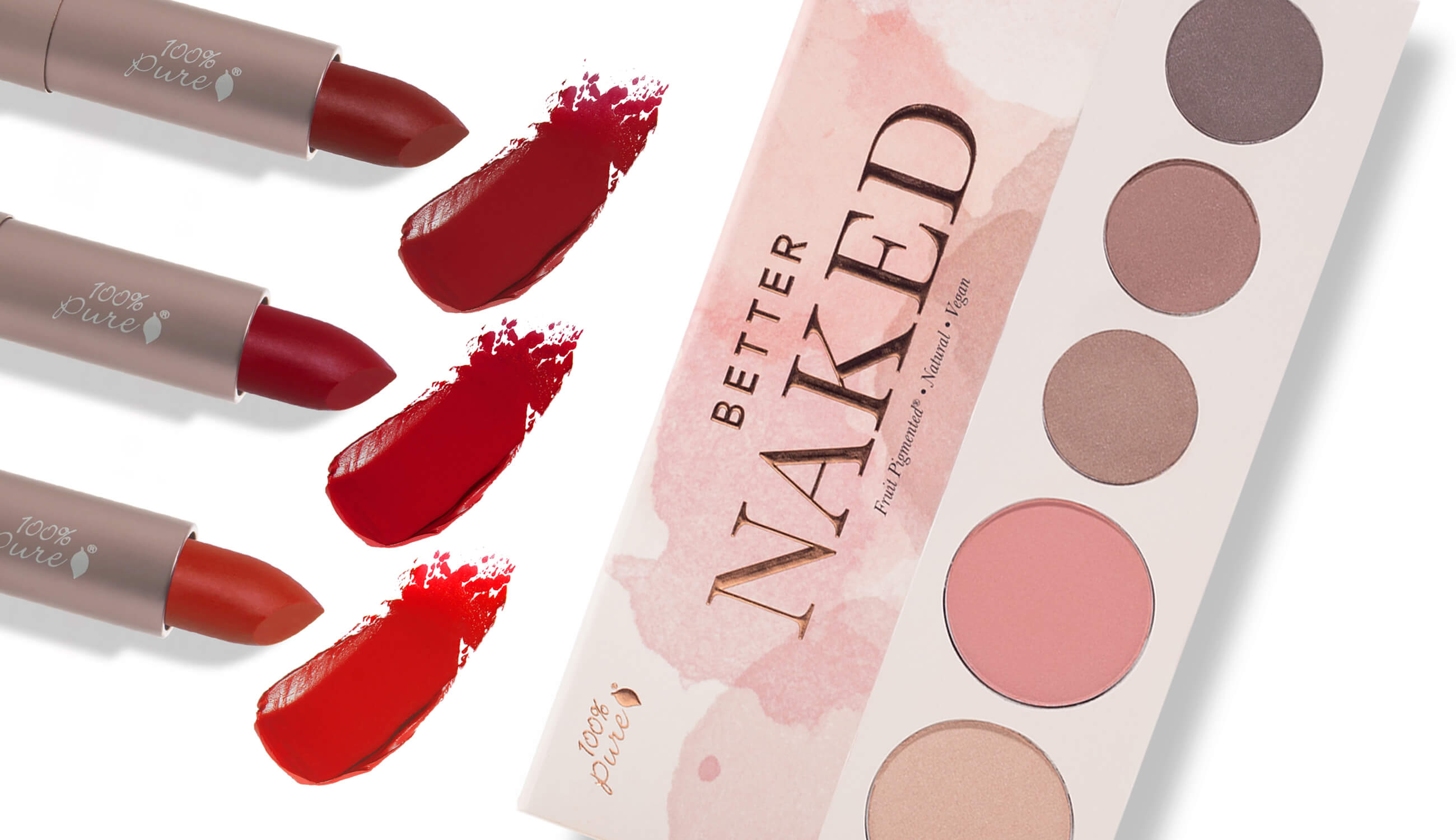 Try This: Bold Red
We love a beauty babe that dares to be bold – if that sounds like your style, you'll adore this look. Try a classic combination of nude colors and bold pigment on your pout; we're talking about a glossy nude eye and deep, seductive red lips.
We can't think of better nude shades for this look than the Better Naked 5-shade palette. Complete with a highlighter, blush, and three flattering eyeshadows, this is our go-to daily palette.
To start your nude makeup with a bold twist, sweep Kitty over the entire mobile lid with a flat brush. Spritz the brush after dipping into the shadow for more metallic intensity, then use a fluffy brush with the shades Bear or Butterfly in the crease to add subtle dimension.
Create that sultry, deep red lip with one of three shades:
Not That: Bold on Bold
You can probably guess our advice for this combo: be careful not to overdo it on the eyes. The red lips are the star here, and too much depth or vibrant pigment in the eyeshadow will make this a definite nighttime look that may come off as too intense.
Try This: Graphic Liner
Ready to risk the perfect wings? Just when we think we're pros, a new eyeliner trend comes up that we're desperate to try, and we can't wait to perfect graphic, exotic looking eyeliner. Our Clean Beauty Awards winning eyeliner – the Long Last Liquid Eyeliner – has got the perfect delicate brush for creating super precise lines, and a rich inky-black formula that dries to an unbelievable rich matte black.
Experiment with a subtle lioness-like touch on your inner eye corners by adding a slight flick of black to your tear duct area. Draw on Twiggy-esque faux lower lashes, a la Dior or add symmetrical dots that draw eye attention straight to you like a magnet.
Not That: Super Thick Wings
We love a thick, British, rock and roll winged liner as much as the next beauty babe, but graphic liner requires editing and finesse. Avoid anything equivalent to messy, thick, overworked or inconsistent across both your eyes. Keep these looks clean and simple, and add more interest by incorporating other colors liner, eyelashes or a touch of shimmer here and there.
Since the theme here is nude makeup, instead of pairing this graphic liner with a bold lip, go for a nude or shimmer gloss for a luxe, modelesque finish.
We carefully hand-select products based on strict purity standards, and only recommend products we feel meet this criteria. 100% PURE™ may earn a small commission for products purchased through affiliate links.
The information in this article is for educational use, and not intended to substitute professional medical advice, diagnosis, or treatment and should not be used as such.
Sign up to our email newsletter for more blog updates and exclusive discounts.
< Older Post | Newer Post >