Should You Try Sugaring Hair Removal?
What is sugaring, and is it better than waxing?
Posted on October 12, 2021
Written by: 100% PURE ®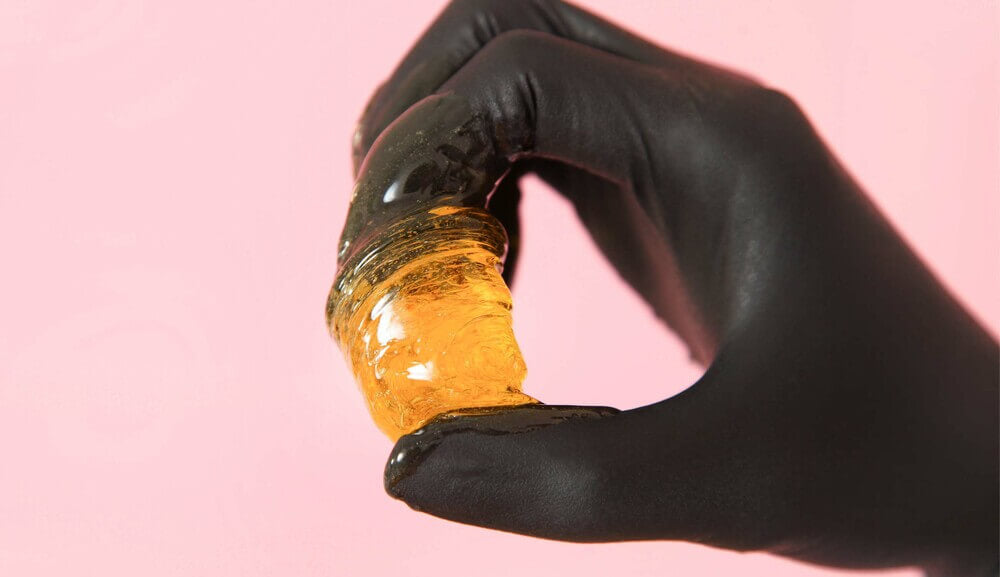 As the weather cools and shorts disappear with summer, some of us are still obsessed with keeping legs smooth and hairless. But when the air gets drier, it's important to minimize irritation in the skin – which can happen if you're shaving too often with the wrong products.
There's a lesser-known hair removal method that's gentler on skin, but just as effective: sugaring! Let's talk about this ancient beauty secret, and how it can give you hairless skin without as much redness or swelling.
What Is Sugaring?
While it's often believed that removing body hair is a modern beauty standard for women, there's evidence that we've actually been doing it for centuries. And among rudimentary razors and more questionable methods, sugaring stands out as a method that can actually be quite effective.
Sugaring, also known as sugar waxing or Persian waxing, is an ancient hair removal technique. It's been practiced since as early as 1900, B.C.E. in Ancient Persia (now modern-day Iran). The sugaring method was used throughout Ancient Egypt and Turkey. Some even say it was part of Cleopatra's beauty regimen.
Traditionally, sugaring is done with a sugar-based agent. In Persia, the sugaring paste was known as moum. It was a mix of water, lemon juice, and sugar or molasses. In Turkey, it was known as sukkar, halawa, or ağda.
This paste is gently warmed up into a malleable, putty-like ball that's warm, but not hot to the touch. It's spread over a patch of hair in the opposite direction of hair growth. The sugaring agent is lightly pressed down as it engulfs each individual hair shaft before it's tugged up along the direction of hair growth.
Today, little has changed in the method behind sugaring. However, it's been gaining popularity again among those with sensitive skin.
Why Is Sugaring So Popular?
Sugaring is known as a form of waxing. But what sets it apart from the better-known hard wax method?
For starters, the waxing agents are different. While sugaring is used with natural ingredients like sugar and lemon, hard waxing utilizes all kinds of ingredients like beeswax, sulfides, and polymeric resin. In other words, sugaring may be a more appealing option for those who value having organic, vegan choices.
In addition to being a more natural alternative to waxing, sugaring is often considered the more painless option. Hard wax needs to be applied on the skin when it's hot, and it's pulled off quickly (and harshly). This combination of extreme heat and pulling on the skin can be quite irritating for some people.
On the other hand, sugaring has a minimized risk of burns and the pulling is lighter. And because sugar waxes are pulled in the direction of hair growth, there's a lower chance of ingrown hairs than with hard wax, which is pulled in the opposite direction.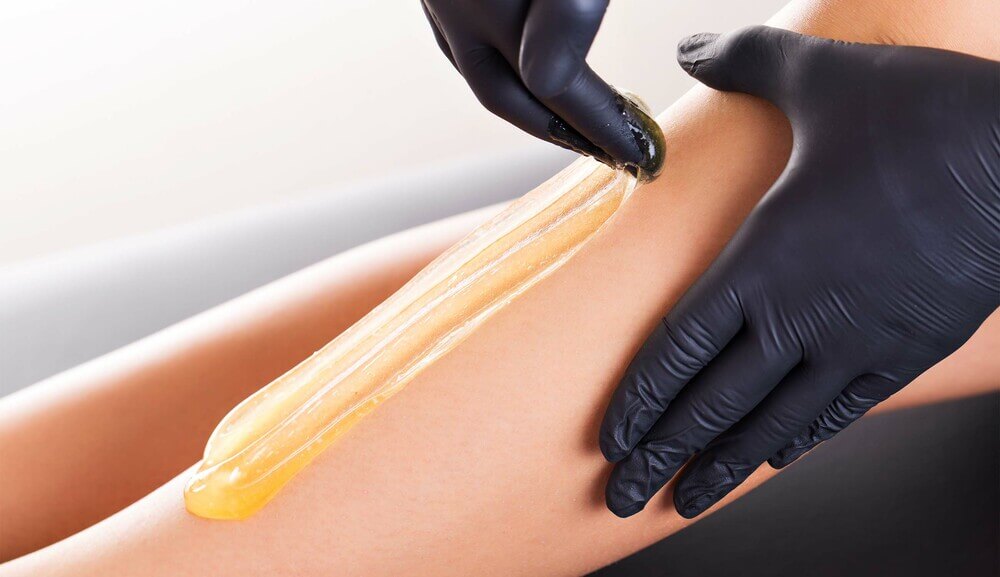 How Sugaring Benefits Skin
In addition to a softer, hair-free appearance, sugaring offers other benefits for you and your skin, as well. As we touched upon, sugaring is gentler on sensitive skin than hard waxing. The harsh plasticizers in hard wax can cause post-wax irritation, swelling, and redness. Sugaring is less irritating because it only sticks to the dead skin cells it removes.
But what's even better is that you don't have to compromise great results. When you sugar wax, body hair is still removed by the follicle. So, the results are as long-lasting as any other popular waxing method.
Since sugaring offers gentle exfoliation, you can expect softer, smoother skin after each session. While sugar is known for making a great gentle scrub, sugar waxing picks up any dead skin cells surrounding the hair follicles. That can help refresh and renew the skin.
Professional Sugaring: What to Know Before You Go
While there are many DIY sugaring methods on the internet, professional sugar waxing is always encouraged. Professionals can ensure safety for your skin and long-lasting results. As with any beauty or self-care treatment, it helps to prepare beforehand.
First, make sure you're making an appointment with a salon or spa with a good reputation. Also, ensure that the treatment will be done by a licensed cosmetologist or esthetician. As with any waxing method, your body hair needs to have a little length – ideally, around one-fourth of an inch long. That's about the length of a grain of rice.
It's also encouraged to exfoliate beforehand. A few days before your appointment, gently go over your skin with an exfoliating mitt or salt scrub. It's also important to avoid any retinoids or tanning the week before your appointment.
On the day of your appointment, make sure to dress in loose, light clothing that's breathable. Show up 10 minutes early if you can! Don't be afraid to ask your cosmetologist or esthetician any questions. As professionals, they should be able to answer any questions you have to make you feel at ease.
After your appointment, avoid direct sun, sweating, exfoliation, and swimming for at least 24 hours as your skin can be quite tender. Continue to wear loose, breathable clothing. If the skin swells a bit, apply cool compresses or hydrocortisone cream as needed.
So is sugaring a smooth move for hair removal? Give it a try and let us know how it goes!
We carefully hand-select products based on strict purity standards, and only recommend products we feel meet this criteria. 100% PURE™ may earn a small commission for products purchased through affiliate links.
The information in this article is for educational use, and not intended to substitute professional medical advice, diagnosis, or treatment and should not be used as such.
Sign up to our email newsletter for more blog updates and exclusive discounts.
< Older Post | Newer Post >