Chemical Vs. Natural Astringents
Understanding the vast differences between the two will help determine which formula is best for you
Posted on June 18, 2019
Written by: 100% PURE®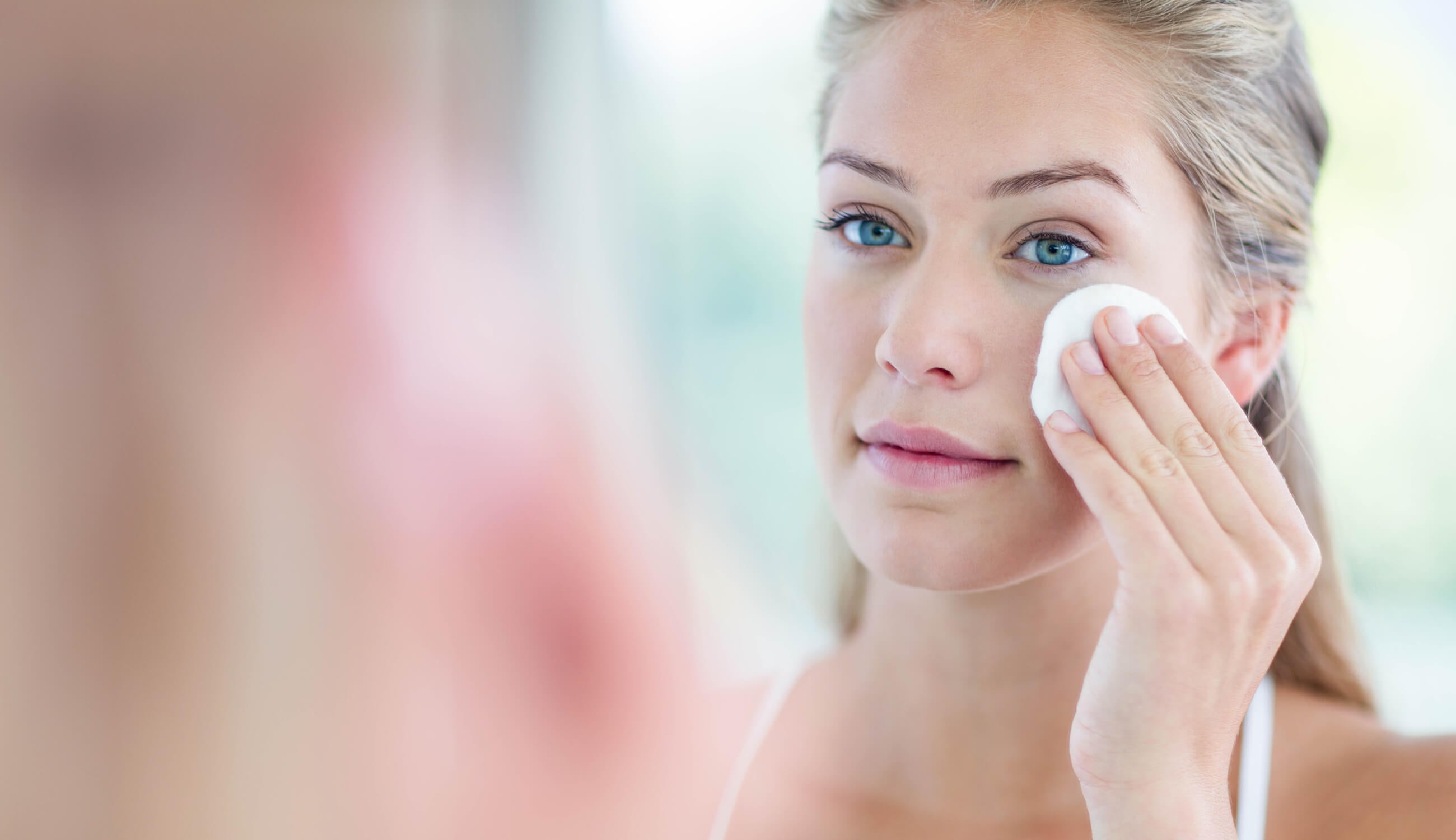 Whether you've heard them called astringents or facial toners (a close relative), we're going on record saying that a natural astringent is a skin routine must.
Astringents might appear as bottles of simple, clear liquid, but their power comes from more than meets the eye. 100% PURE™ astringent and toner formulas are packed full of hydration and nourishing botanicals, to help restore and hydrate your skin. Did we mention that they're also made without chemicals? We only include the good stuff and none of the skin-drying alcohols (found in traditional toners and astringents). Learn more below on why you should be using a natural astringent – versus a chemical, conventional one – below!
Benefits of Astringents
We understand that you might be a tad skeptical about adding this vague skin care step to your already packed routine, but don't underestimate the power of an astringent. They tend to be the unsung heroes of your beauty cabinet, but we're ready to give them the spotlight they deserve.
Astringents are an amazing in-between step after cleansing. The liquid-based formula is perfect for removing irritants, dirt, and debris from the skin's surface and prepping it for additional product application. Adding an astringent to your routine can significantly help to reduce the chances of breakouts, balance your skin's pH level as well as hydrate, even skin texture, and increase your skin's ability to absorb nutrients. Ooh wee, that's a lot of beni's for one little bottle!
Astringents are perfect for anyone who has oily or acne-prone skin. This is especially true for those using the Tea Tree & Willow Clarifying Astringent, which can help to tighten and minimize the appearance of enlarged pores. While astringents of the past might conjure up memories of harsh, stripping, and overly drying formulas, the modern natural astringent can help treat a variety of skin care concerns while safely nourishing and hydrating your skin.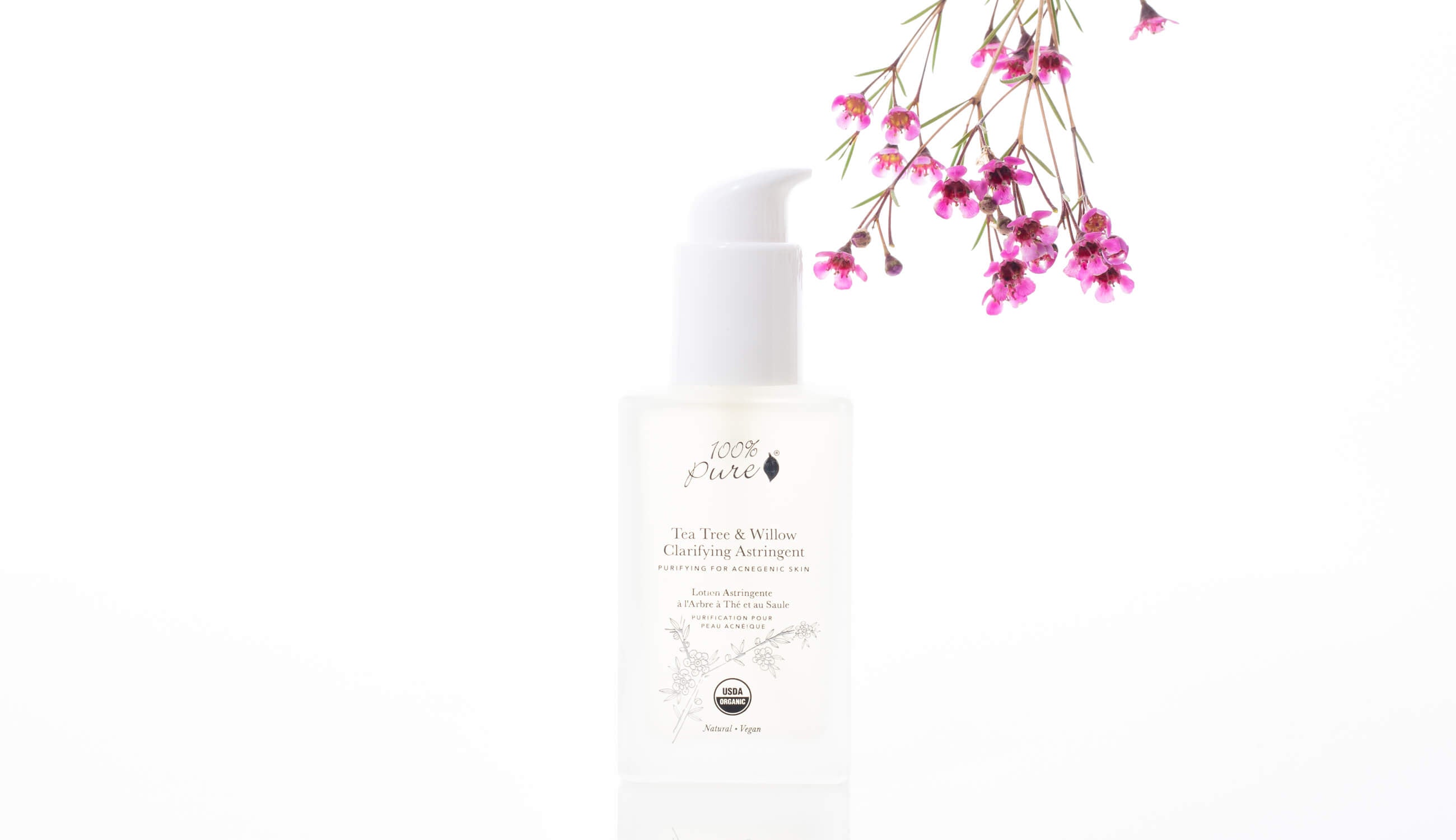 Natural Vs Chemical Astringent Ingredients
There are a lot of toners and astringents to choose from, and it's extra important to make sure you're paying attention to the ingredients that are in your chosen product. Conventional astringents can be chock-full of nasty chemicals, drying alcohols, and highly concentrated irritants. Choosing the wrong astringent can allow the formula to overly strip your skin, which will throw your skin's pH off balance – resulting in unwanted breakouts and an overproduction of oil.
Another unfortunate result of using a harsh acidic astringent is an all too common reaction of redness, dryness, and inflammation. Both *NOT* what you were looking for, and understandably the reason why so many people fearfully avoid astringents in their skin care routine.
Thankfully, we're here to cover the top chemical astringents to avoid, as well as the best natural astringent ingredient alternatives to look for in your toner's ingredient list!
AVOID: Alcohol
NATURAL SWAP: Witch Hazel
If you see alcohol listed in the ingredient list, featuring words such as "denat" or "isopropyl", put the bottle down and walk (or run) away! This astringent ingredient is a major red flag, especially for anyone who's acne-prone. Alcohol is linked to inflammation and irritation in sensitive skin types, and can severely strip skin of its natural lipids with continued use.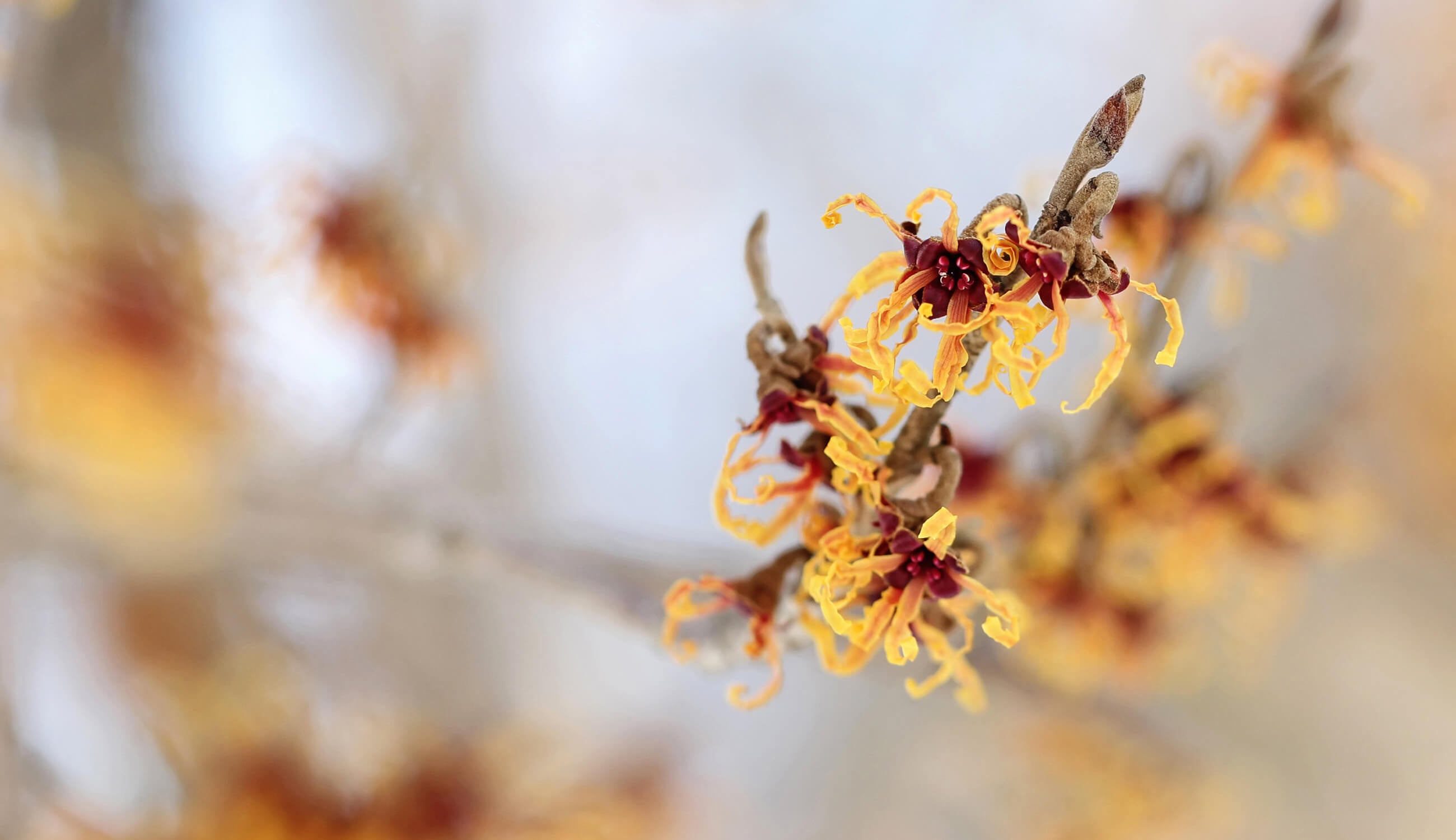 Witch hazel is the perfect natural swap for alcohol. This botanical is extracted from the leaves and bark of the witch hazel plant, known for its soothing, anti-inflammatory and antioxidant properties. We're cheering for witch hazel because it's more effective at removing oil from the skin and won't strip or dry our skin the way alcohol does. Natural astringent formulas that contain this superstar ingredient can also help to minimize the appearance of pores – win-win!
AVOID: Benzoyl Peroxide
NATURAL SWAP: Tea Tree
This is another commonly added astringent ingredient in conventional formulas. Benzoyl Peroxide is widely used in astringents targeted towards acne or oily skin types, because of its ability to reduce bacteria on the skin's surface. BP is an antiseptic chemical that in high concentrations can result in extra dryness and skin peeling, on top of disrupting your skin's natural pH levels and sebum production.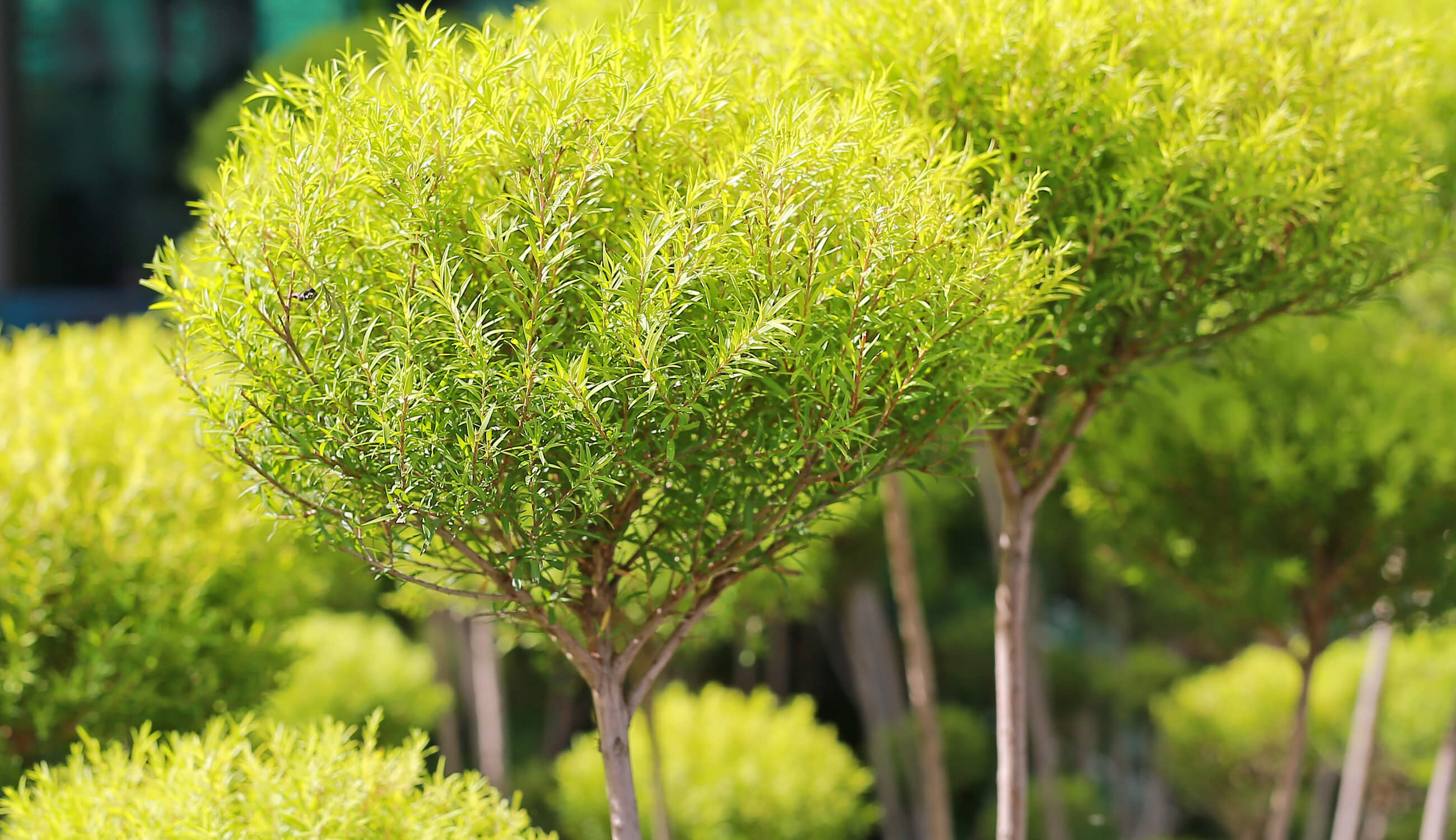 Totally soothing and a best friend to acne prone skin, tea tree can be an absolute skin savior. Known for its antifungal and antibacterial properties, tea tree is a superstar at helping to reduce swelling caused by blemishes and stubborn acne. This potent herb is able to unclog oil glands, dry out pimples as well as purify and heal pores. Banish any on-coming breakouts with the power of tea tree!
AVOID: Synthetic Fragrance
NATURAL SWAP: Essential Oils
The catch-all term "fragrance" can sound luxurious, but behind this single-word ingredient could be hundreds or thousands of chemicals. The umbrella term is widely used by skin care companies to hide a number of chemicals that could cause allergic reactions, contact dermatitis, and even raging headaches. There haven't been any long-term studies on the cumulative effects of synthetic fragrances in astringents, but this doesn't mean these chemical-laden fragrances can't post a health risk when applied over a long period of time.
Nature is truly masterful at creating its own scents, so there's really no need to turn to a lab to create synthetic replicas. Essential oils are what you should be swapping in and keeping an eye out for in any quality, natural astringent ingredient list. Naturally produced scents (via essential oils) not only have powerful therapeutic and purifying properties, but they can also be produced safely and effectively with organic growing methods to ensure quality, long lasting oils.
Refresher Course: Applying an Astringent
So you've cleansed, and now your astringent is here to soothe and tone thirsty skin! After using your favorite natural cleaner and rinsing with warm water, apply a natural astringent onto slightly damp skin using clean hands or a cotton pad. You'll instantly feel the cooling and hydrating effects of the botanicals and anti-inflammatory herbs. Gently sweep your hands or cotton pad across your face, neck, and décolleté. Voila: hydrated and happy skin!
What's the takeaway? That natural – not chemical – astringents can be a great addition to your skin care lineup, especially for anyone who tends to lean towards oily or acne prone skin. Look for an astringent that will not only nourish your skin but also be free from any nasty chemicals or skin-drying alcohols. Remember: these misunderstood, hard working formulas are meant to help, heal, and prevent breakouts, versus secretly damaging and drying your delicate skin!
We carefully hand-select products based on strict purity standards, and only recommend products we feel meet this criteria. 100% PURE™ may earn a small commission for products purchased through affiliate links.
The information in this article is for educational use, and not intended to substitute professional medical advice, diagnosis, or treatment and should not be used as such.
Sign up to our email newsletter for more blog updates and exclusive discounts.
| Newer Post >