Winter Nail Polish Colors
Sleek nail polish trends to brighten up a chilly winter
Posted on December 29, 2021
Written by: 100% PURE ®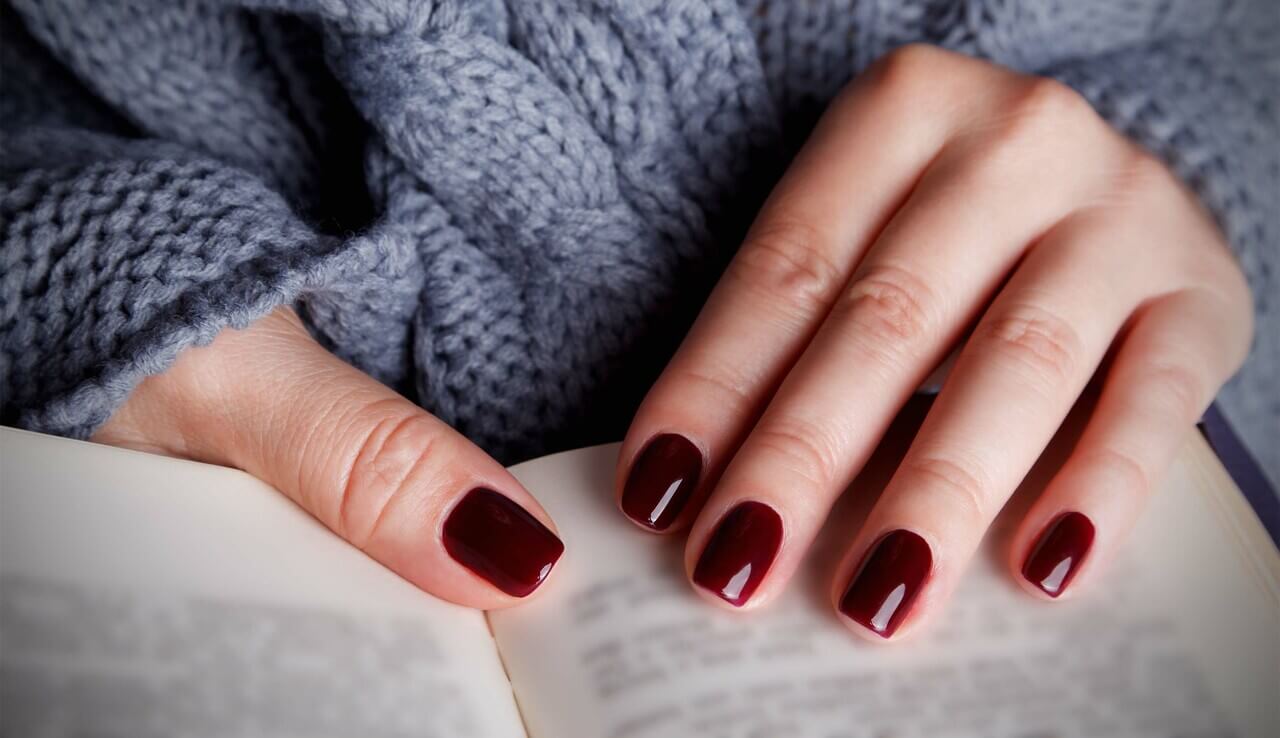 It's the most wonderful time of the year… for an at-home manicure! Nails painted in forest green, dark florals, and yes – even a shade of cozy chocolate brown to match hot cocoa in hand – always put us in a festive mood.
If you're like us, there's something fun about getting a trending nail shade to contrast or match with our cold-weather clothes. Check out our top picks for winter nail trends and colors that will help you create them yourself this season.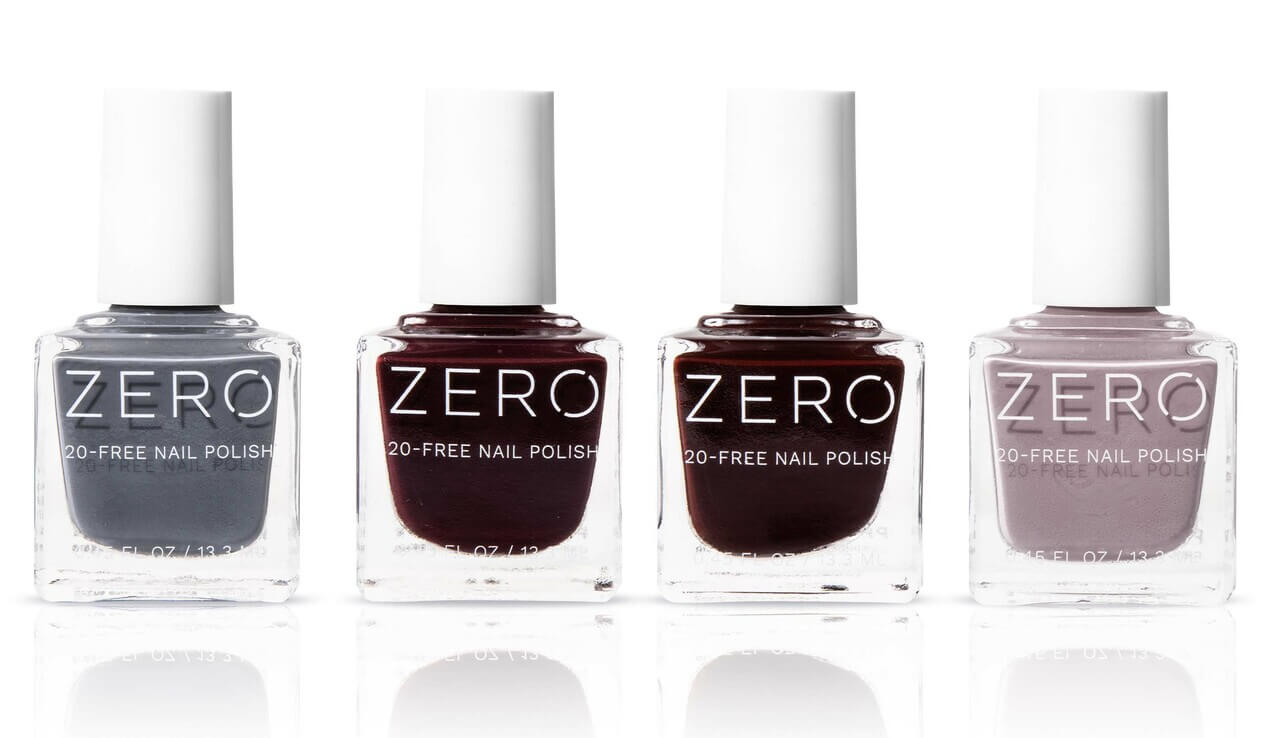 Winter Nail Trends
While you're investing in a new cozy scarf or a puffy jacket for the cold season, you may want to add fingerless gloves to your cart with these sizzling winter nail trends. From shimmery metallic nails to burnt burgundies, we've got the ins on winter nail color trends to beat your cold-weather blues.
Snowy Nails
If you're obsessed with all things winter, what better way to celebrate the season than to stick it on your manicure in the form of snowy nails? Whether you go all in with white snow-capped nails or opt for a shade that has a touch of iridescence to it, nothing embraces the chilly season more than winter-themed nails.
Dark Floral Nails
What better way to liven up dark hues with the cheerful vibes of florals than with dark floral nails? From rich burgundies to Bordeauxs that skew deeper in hue than your fave vino, your nails will be a no-fail way to balance your inner zen with the cold, winter season.
Metallic French Tip Nails
If you love eye-catching nail polish, try a modern approach to the classic French manicure with metallic tips. Whether you like rose gold or a mirror-like silver, metallic tips add the tiniest strip of glitz and glam to add spice to the classic nail style – and the perfect addition to your winter look.
Chocolate Brown Nails
After a chaotic year, what better way to find winter solace than with anything warm, dreamy, and mostly brown. Enter mochas, espressos, and hot cocoa, which are perfect for the chocolate brown nail trend this winter. With a range of brown polish options, you can count on this trending color as the perfect calming and grounding color for winter.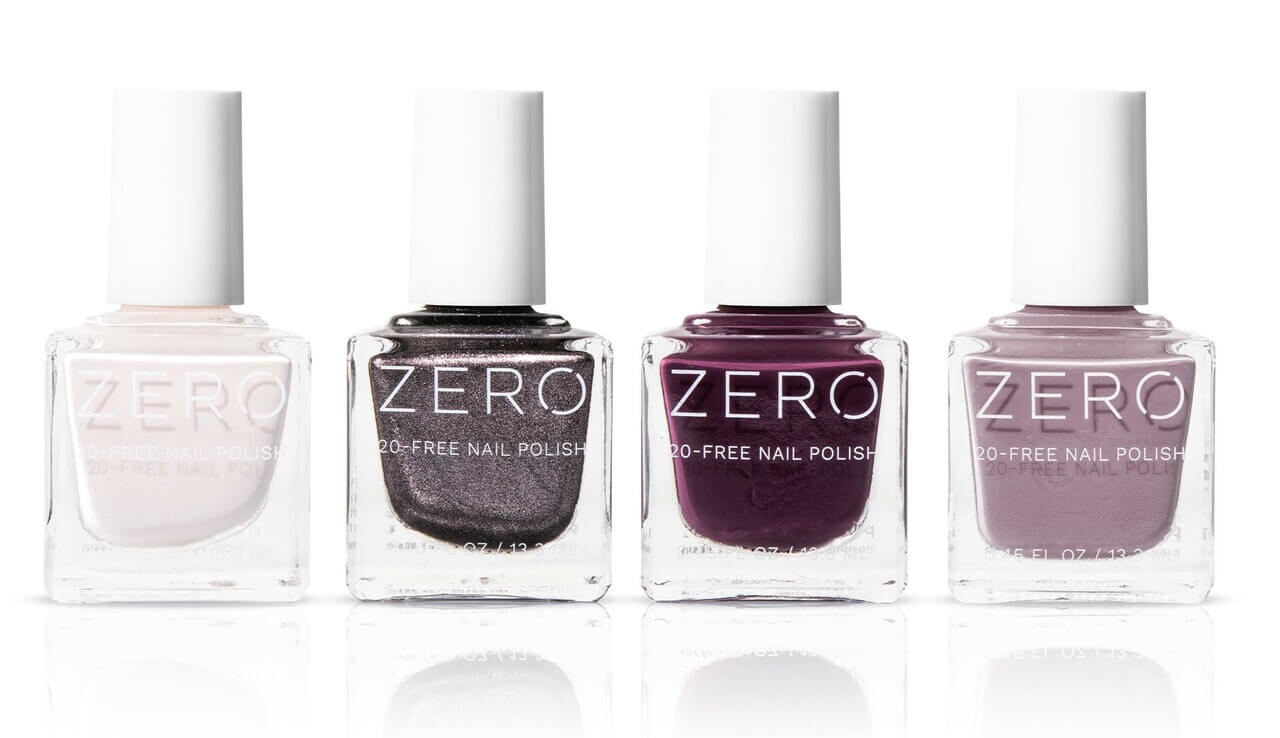 The Top Winter 2021/22 Nail Polish Colors
Like a great new hairstyle or a terrific spa facial, nail color can make us feel pulled together and 'polished' even during the cold, gloomy days of winter. But maintaining nails that look well-manicured or fashionable doesn't have to be expensive or time-consuming.
Check out some of our favorite natural shades for winter. Our polishes are also made without the top 20 toxic nail polish ingredients and are vegan, cruelty-free, gluten-free, fragrance-free, DBP-free, formaldehyde-free, paraben-free, and phthalate-free.
Oat Milk
If you're looking for a basic, classic look, we recommend using a white nail polish like our shade in Oat Milk. This opaque, milky white color is perfect for achieving snowy nails!
Silver Screen
Muted rose pewter plus warm cocoa equals the perfect winter nail color combo for winter or anyone into minimalist manicures with a little added spice. Our shade Silver Screen is larger than life and nothing compares to seeing an action blockbuster on your very own nails!
PRO TIP: Mix our Oat Milk polish with a thin strip of our Silver Screen polish for a spin on classic French tip nails.
Blackberry Woods
Liven up gloomy winter blues with the cheerful vibes of our Blackberry Woods nail polish. This opaque, deep berry-purple shade embodies the decadent, dark hues of winter solace plus the ever-popular floral and jewel-tone shades of the season. This look is certain to calm wintry blues, and is perfect for the Dark Florals nail trend mentioned above.
Mauve Over
Not quite pink, but not quite berry, our Mauve Over is the perfect in-between shade for winter. Perfect as a stand-alone shade, this versatile color has holiday pop, especially if you opt for some winter sparkles using tiny dots of our Silver Screen polish for snow flurries!
Graphite
Our holographic silver nail color in Graphite basically screams "wear me for winter!" This shimmery polish is perfect for anyone who wants to make a statement with their mani this winter. Try it with your favorite silver jewelry for a trendy, monochromatic metal effect.
Over the Maroon
Elegant wine and berry shades are always a winter favorite. You love the finer things in life and want your nail color to reflect a strong sense of elegance while you eat pie and drink wine in our Over the Maroon shade. It's a deep, rich burgundy that is a go-to for those who love a hint of glamour.
Directions for Zer0 Nail Polish:
Shake polish thoroughly before applying to ensure even color distribution. Apply one coat of our nail polish and allow it to dry; follow with a second coat for more opaque or intense color. Finish with our Glass Top Coat for a chip-free, high-gloss finish.
For the full effect (glossy nails and healthy-looking hands), dab on a bit of Nail & Cuticle Oil and massage into nail beds. Once that's absorbed, apply some Hand Buttercream for the true manicure experience.
Although hands are frequently tucked inside gloves during the winter, having color on your fingertips is an instant mood-booster during the colder months – and can actually help keep your nails healthy. Even if your holiday checklist is filled to the max, including an at-home mani with nail trends can create a stylish and modern look in the comfort of your own home to last the winter months.
We carefully hand-select products based on strict purity standards, and only recommend products we feel meet this criteria. 100% PURE™ may earn a small commission for products purchased through affiliate links.
The information in this article is for educational use, and not intended to substitute professional medical advice, diagnosis, or treatment and should not be used as such.
Sign up to our email newsletter for more blog updates and exclusive discounts.
< Older Post | Newer Post >