The Best Natural Nail Color Brands
From water-based to cruelty-free, see which nail colors are worthy of your nails
Posted on November 4, 2021
Written by: 100% PURE ®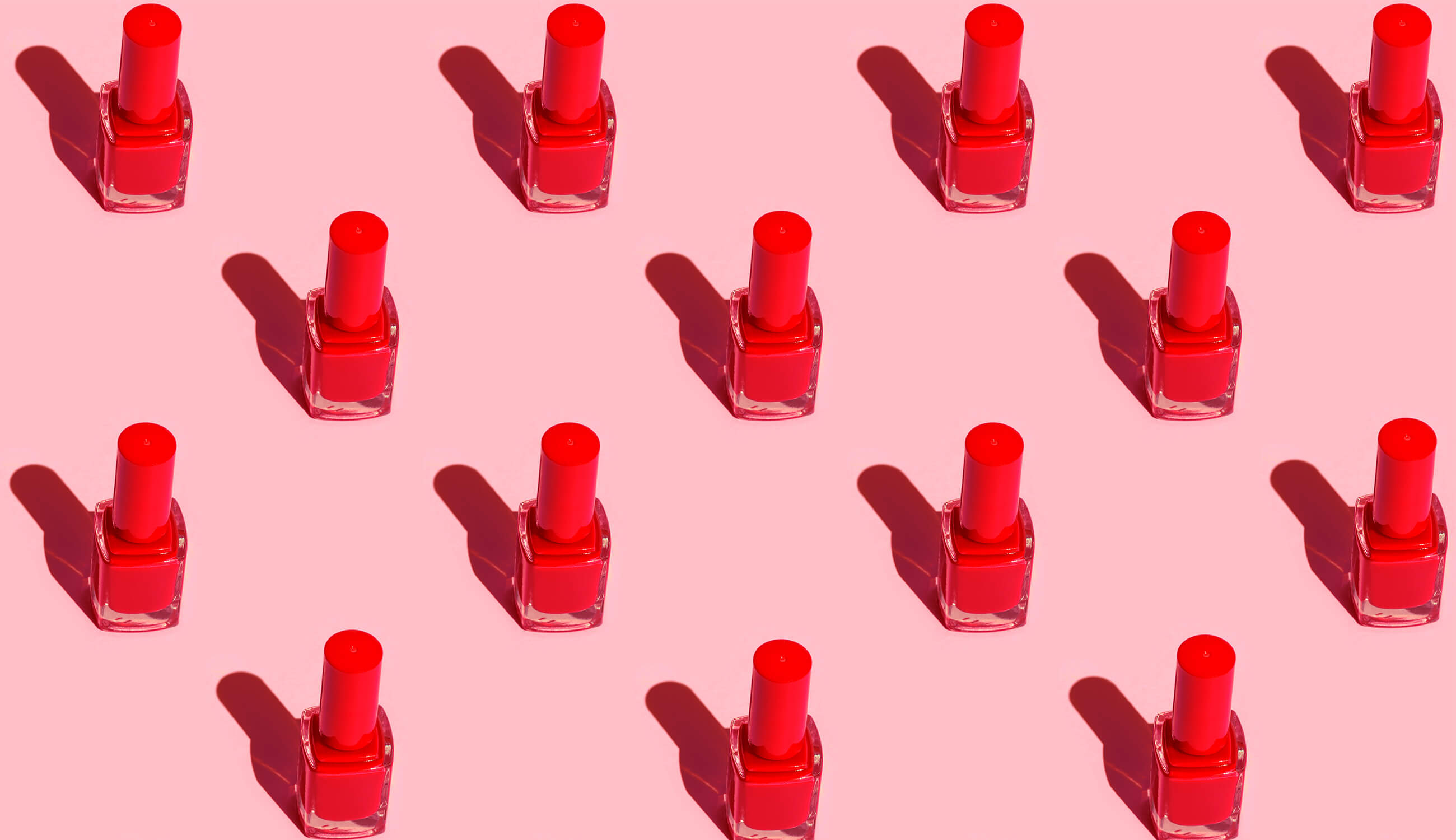 We may still be limiting our social interactions, but that doesn't mean we have to deprive ourselves of a gorgeous manicure every now and then!
But like many beauty products, not all nail color brands have the interests of our health in mind. If you're looking for a clean, natural nail brand for your next at-home mani, keep reading! We'll talk about what a "natural" nail color really is, and take a look at 10 nail polish brands that are doing it right!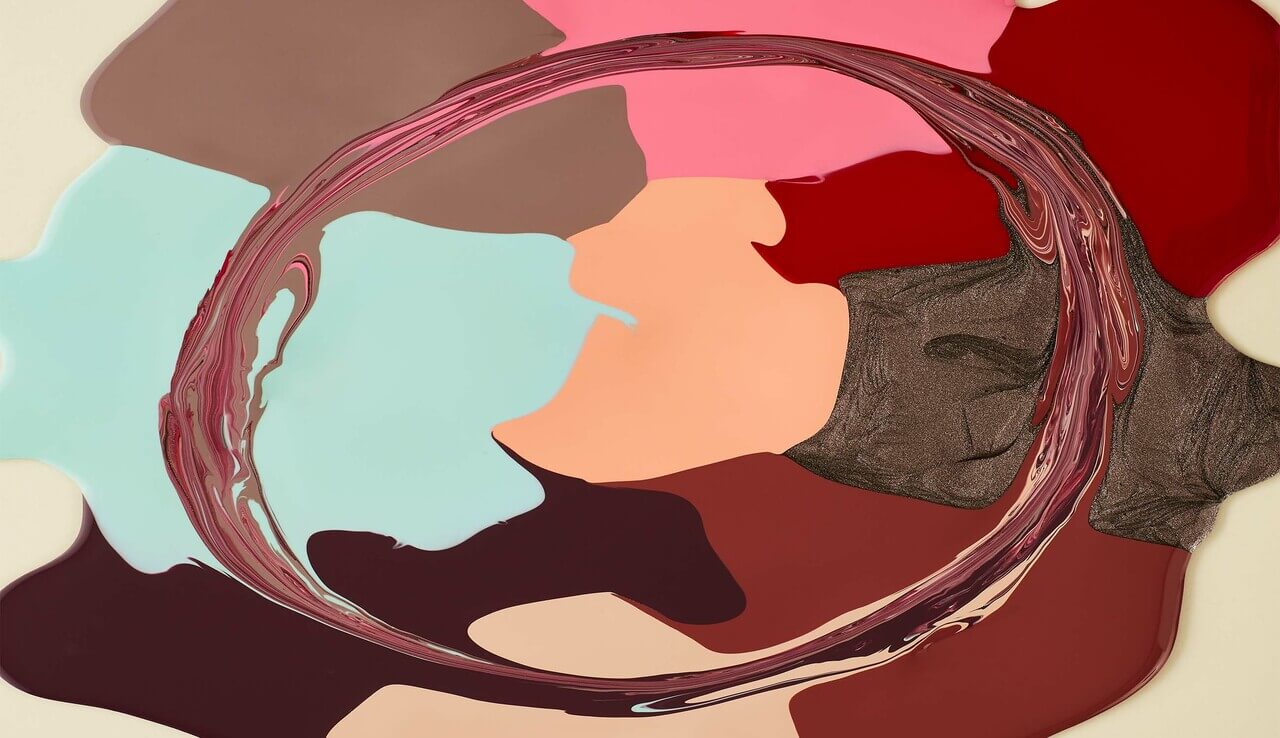 What Does 'Natural Nail Color' Really Mean?
First things first: it's important to understand that the nature of nail polish is inherently unnatural. Because nail polish needs a formula that can adhere to the surface of nails, fruit-based pigments alone won't cut it. However, more 'natural' nail colors have evolved over the years, to offer non-toxic alternatives to common toxin-filled products.
Fortunately, we now have a greater understanding of common toxic ingredients used in nail polish. This has laid the groundwork for brands to purposefully omit them during production, resulting in the "-free" standard.
When we discuss what defines a clean, natural nail polish, one of the best metrics we can use is how many "free" they are. This indicates a specific number of potentially harmful chemicals not included in the nail color formula.
Here's a rough roadmap, using some of the more common polish ingredients as examples:
5-free
Formaldehyde, toluene, DBP, formaldehyde resin, camphor
7-free
Formaldehyde, toluene, DBP, formaldehyde resin, camphor, ethyl tosylamide, xylene
9-free
Formaldehyde, toluene, DBP, formaldehyde resin, camphor, ethyl tosylamide, xylene, parabens, acetone
10-free
Formaldehyde, toluene, DBP, formaldehyde resin, camphor, ethyl tosylamide, xylene, parabens, acetone, TPHP, TBHP, gluten
15-free
Formaldehyde, formaldehyde resin, DBP, toluene, camphor, ethyl tosylamide, xylene, TPHP, parabens, bismuth, MIT, MEHQ, gluten, fragrance, animal derivatives
20-free
Formaldehyde, toluene, camphor, formaldehyde resin, xylene, parabens, fragrance, phthalates, dibutyl phthalate (DBP), ethyl tosylamide, triphenyl phosphate (TPHP), animal ingredients, methylisothiazolinone (MIT), hydroquinone monomethyl ether (MEHQ), gluten, palm oil, sulfates, bisphenol-A, acetone, nonylphenol ethoxylate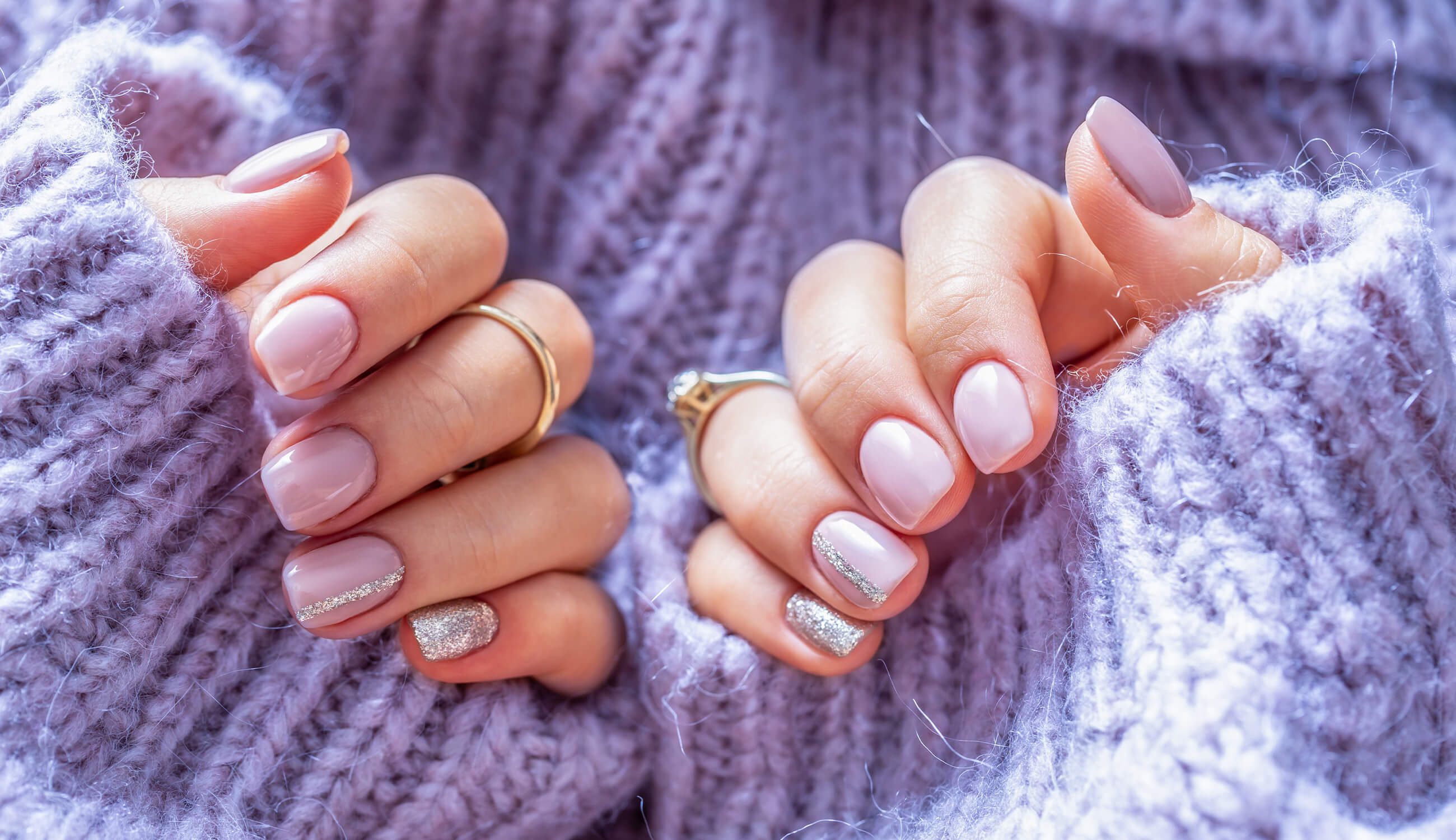 Newsletter
Subscribe
for more blog updates and exclusive discounts
Is Water-Based Nail Polish More Natural?
There's also another type of natural nail polish worth mentioning: water-based. They were first seen on the market in the early 2000s, and were considered some of the first non-toxic nail polish products. But because of their streaky, low-quality wear, they were more or less viewed as a product safe for young children.
In recent years, however, new water-based nail polish formulas have been developed – this time with better finish and stronger pigments.
The main appeal of water-based formulas is that they replace the chemical/solvent base with (you guessed it) water. This eliminates that odor so widely associated with nail polish. While they don't tend to last as long as traditional formulas, they can give many users greater peace of mind.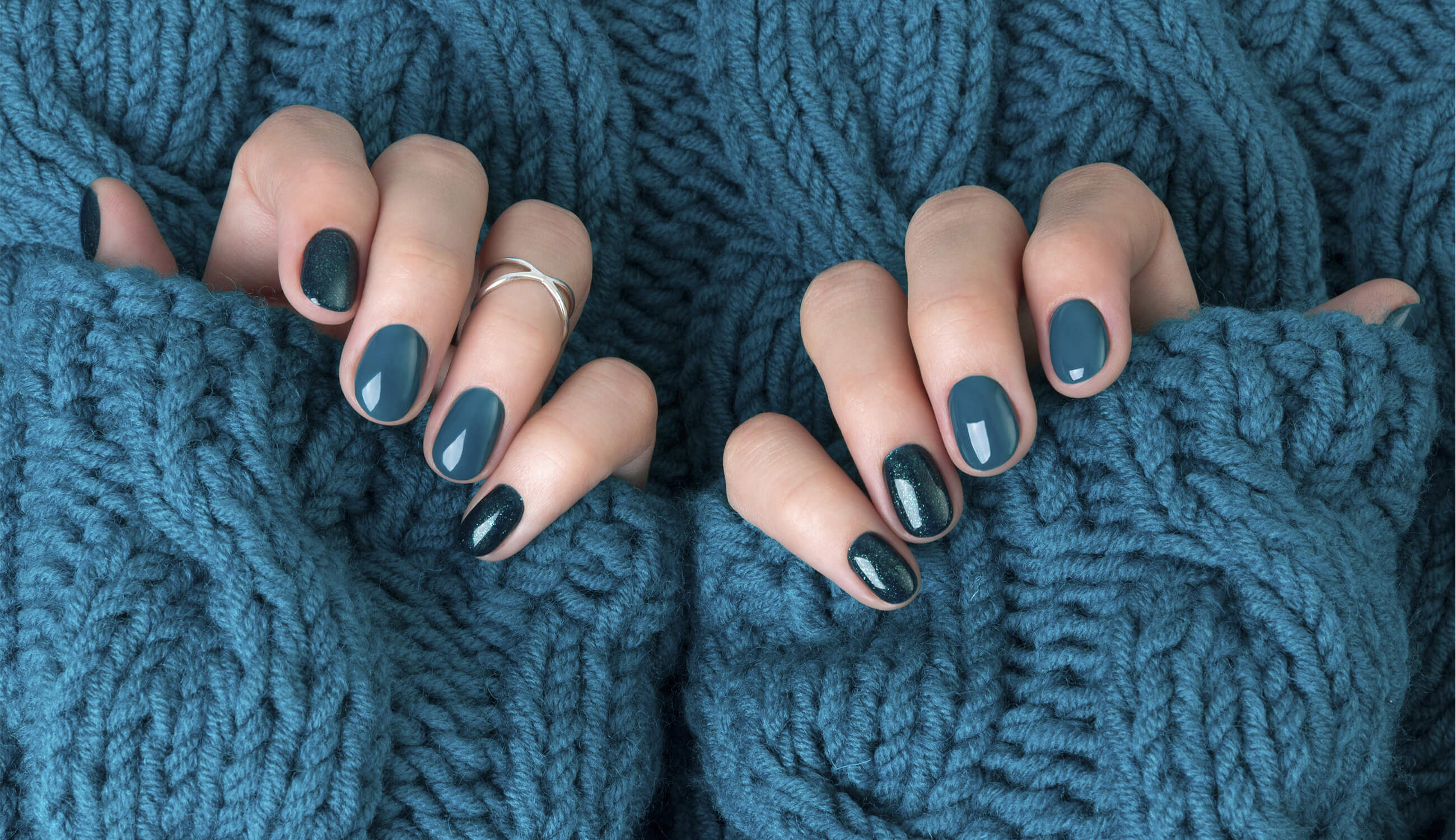 10 Clean & Natural Nail Polish Brands
Without further ado, here are 10 natural nail color brands to discover:
1. Zer0 20-FREE Nail Polish
No other nail polish, not even the cleanest formula, can adhere to 100% PURE's strict purity standards. This led to the creation of our nail polish sub-brand "Zer0", which speaks to the inclusion of 0/20 of the most common nail polish toxins.
Our natural nail color brand Zer0 is a trailblazing 20-free. We've taken particular notice of parabens, phthalates, formaldehyde, and toluene, which are known to cause skin irritation and potentially organ toxicity. As with every one of our products, we are committed to keeping Zer0's nail polish formula cruelty-free.
2. Londontown
Londontown has stepped up their formulation in a particularly innovative way. Not only is Londontown Lakur more than 16-free, it's also recognized as a "breathable" formula that won't yellow nail beds. It boasts a gel-like finish thanks to their infusion of flower-based oils, referred to as their "Florium Complex".
3. Ella + Mila
Named after the daughters of one of the brand's founders, Ella & Mila is a natural nail color brand with a dedication to eco-friendly formulas that still feel like a luxury product. Ella & Mila formulations are 7-free, and they offer a wide range of atural nail polish removers and manicure tools.
4. Zoya
Zoya is the namesake of their founder, who was looking for a safer formula for her own salon while she was pregnant. Today, Zoya Nail Polish is a pioneer in the field of water-based nail colors, and is one of the first 10-free natural nail color brands in the industry.
5. Deborah Lippmann
Deborah Lippman is a renowned manicurist, jazz singer, and entrepreneur, and her passion for beauty is reflected in her 10-free natural nail color line. In addition to beautiful color with fewer toxins, these formulas also utilize nail-nourishing ingredients like biotin, keratin, green tea extract, and rice bran.
6. JINsoon
JINsoon is a brand created by editorial photographer Jin Soon Choi, who used her many years of experience to develop her own vision of the ideal natural nail color line. Jin's nail lacquers are 10-free, eco-friendly, vegan, cruelty-free, and developed with high-tech polymers and resins for a long-lasting shine.
7. Sally Hansen Good.Kind.Pure. Nail Color
The classic Sally Hansen brand has their own line of natural nail colors that are 16-free, 100% vegan, and feature completely plant-based brush bristles. All while still delivering on the color and shine you know and love from less-than-natural Sally Hansen shades.
8. Sundays
Sundays is a brand that spent an entire year developing their 10-free nail polishes. This boutique collection features vegan, cruelty-free, non-toxic colors that are designed to last.
9. Glam & Grace
Glam & Grace is a clean beauty brand offering non-toxic cosmetics and a small collection of non-toxic nail polish. Products are free of all talc-free, silicone-free, dye-free, fragrance-free, paraben-free, and cruelty-free.
10. Manucurist
Manucurist was founded by clean beauty aficionado Gaëlle Lebrat Personnaz. She was inspired by her mother's hands, which were always perfectly manicured. These French-made formulas are 9-free, contain 84% natural ingredients, and are both vegan and cruelty-free.
We carefully hand-select products based on strict purity standards, and only recommend products we feel meet this criteria. 100% PURE™ may earn a small commission for products purchased through affiliate links.
The information in this article is for educational use, and not intended to substitute professional medical advice, diagnosis, or treatment and should not be used as such.
Sign up to our email newsletter for more blog updates and exclusive discounts.
< Older Post | Newer Post >