Which Vitamins to Eye for Your Skin Concerns
Using the right topical vitamins for skin is key - especially for skin that could use a helping hand!
Posted on April 5, 2019
Written by: 100% PURE®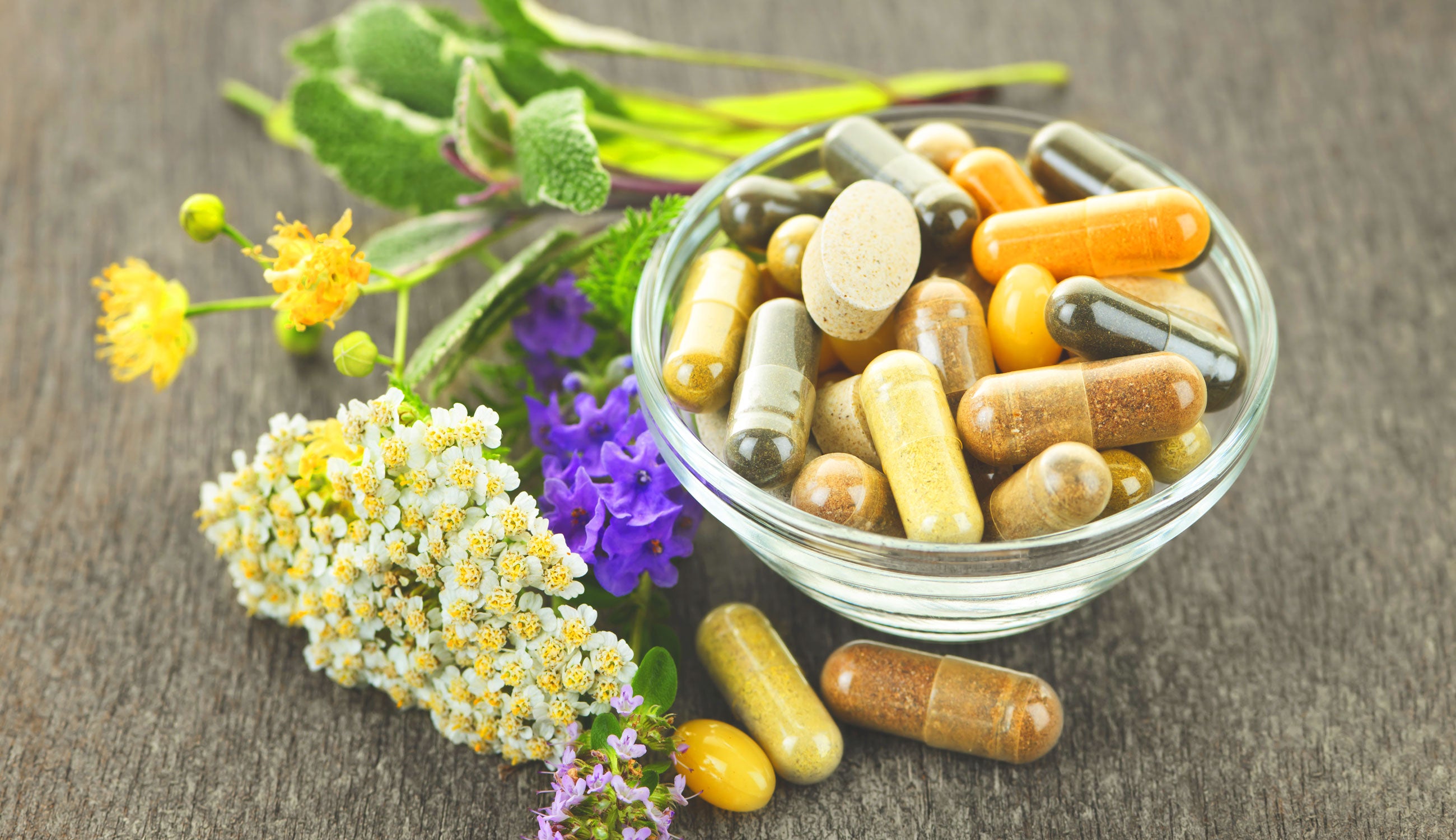 How do you take a multi-pronged approach to continuous protection, prevention, and reversal of past skin care problems? A healthy skin care routine is key (i.e. regular cleansing, moisturizing, etc), but for specific concerns like dark spots, fine lines, and dryness, you'll need a more direct approach. Implementing more vitamins for skin concerns and irritations can supplement long-term skin health, while encouraging more targeted results.
Why You Might Need Vitamins for Specific Concerns
Different areas of our faces are vulnerable to different skin concerns, depending on varying degrees of moisture, lipids, proneness to sensitivity, and exposure. It's not uncommon to find yourself in a situation where you're battling one skin concern around your eyes, another in your T zone, and a third (and fourth) on your cheeks and jawline. What does this mean for skin? That the skin around your eyes is some of the most sensitive on your body: the area produces a lower level of lipids, meaning increased dryness and sensitivity.
On the other hand, skin in your T-zone can be more prone to enlarged pores, sebum overproduction, and an oily texture. Areas most exposed to sun and wind (the nose, the top of the cheeks) might be dealing with post-burn hyperpigmentation, and all the while, you may also be battling hormonal acne on your jawline, and the subsequent scarring and dark spots produced. Obviously this is a slightly exaggerated worst-case-scenario, and hopefully you're not tackling all this at once, but the point is, different areas of your face require different kinds of lovin' to bring them back to balance.
Top Vitamins for Common Skin Concerns
The answer lies in making sure you're taking a smart approach to Vitamins. Different vitamins work hard to target different skin concerns, and a combination of topical application and a balanced (and vitamin rich) diet can help you simultaneously tackle different issues in different areas.
Here we've rounded up some of the most important vitamins to be incorporating into your daily care regime.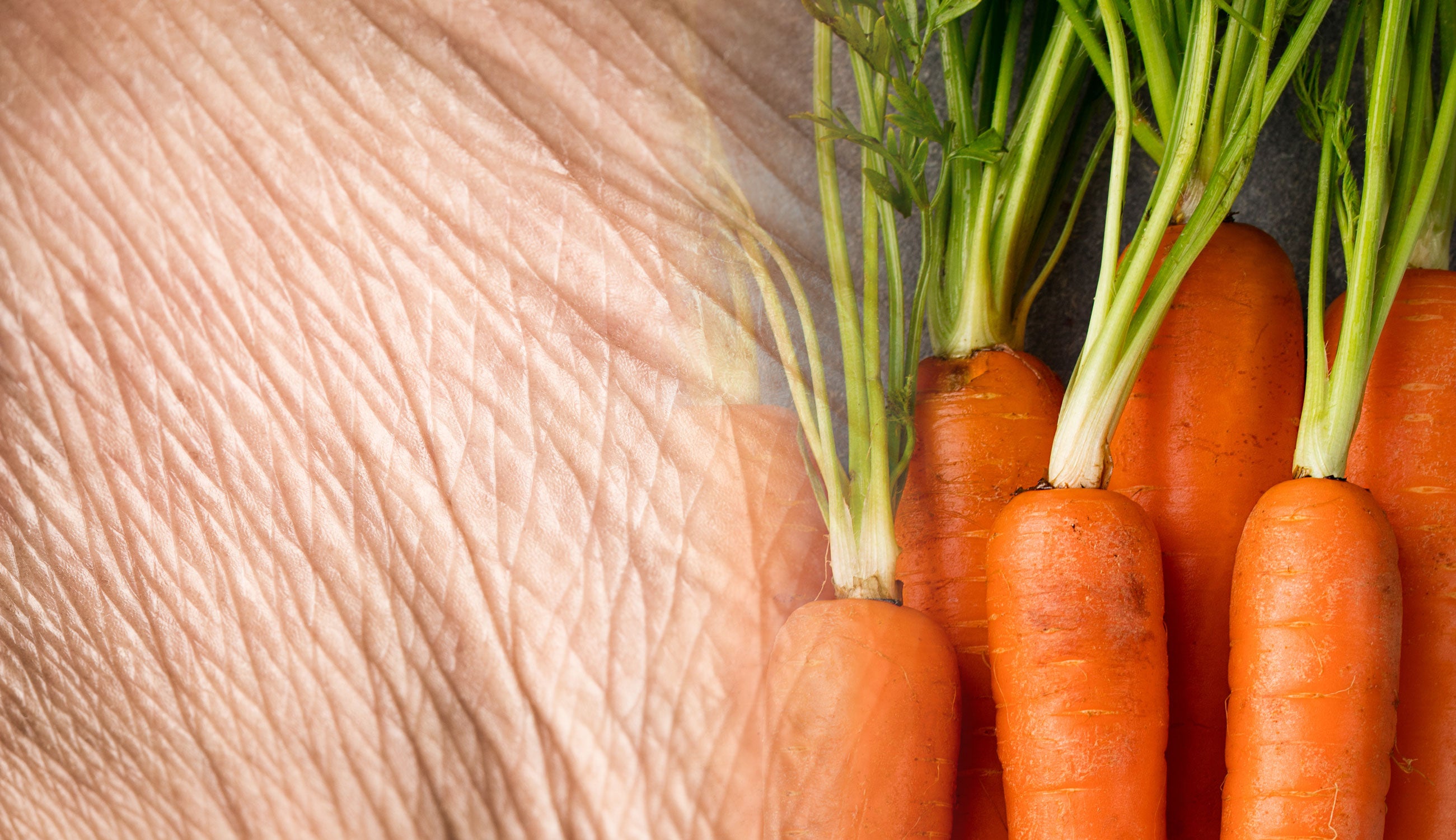 Retinol
Retinol, or Vitamin A, is an essential vitamin for a variety of concerns that affect everyone from adolescents to more mature adults. Used widely since the 1970s, it's a vitamin A derivative that works on a chemical level to increase the rate at which your skin cells turnover. With the help of vitamin A, the buildup of dead skin cells is minimized, producing a stable ecosystem of oil production and sebum in the epidermal layer. For those suffering from acne, Vitamin A treats oil production, pore congestion, and cystic breakouts.
Over time, retinol can also reduce the look of enlarged pores. Pores are more noticeable when they've been inflamed for an extended period of time, due to an overabundance of sebum and dead skin cells. Vitamin A is also a powerful tool for those battling wrinkles: it increases the skin's ability to create new collagen while simultaneously stimulating blood vessels in the skin for a rosy and dense appearance. Over time it can reduce dullness in aging skin, providing a youthful glow and super healthy appearance.
Vitamin A is present in a wide variety of plants, particularly in carrots, oranges, and sweet potatoes. You should be incorporating it into your diet at every chance, plus applying it topically in plant based formulas, to encourage healthy skin, smoothness, and reduced damage. We love vegan retinol from carrot seeds, and feature a potent dosage of this vitamin in our Restorative Overnight Balm and our Retinol PM Eye Cream.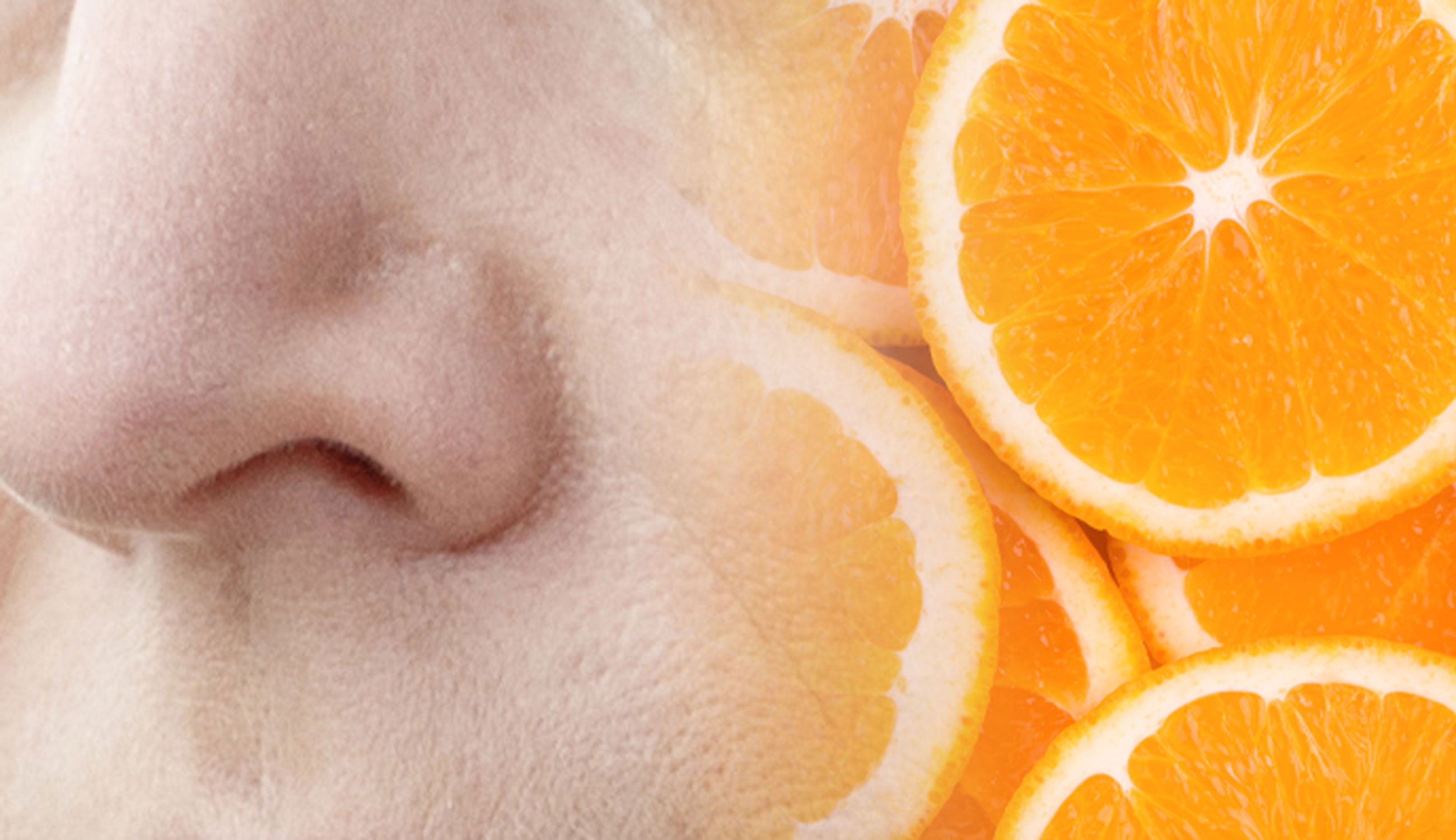 Vitamin C
Vitamin C is an absolutely crucial vitamin that should be a building block of your skin care regimen (and your nutrition). Present in a wide range of citrus fruits (orange, lemon, lime, bergamot), it's a vitamin that's absolutely packed with antioxidants. This makes it an important ingredient in collagen synthesis, which takes place when skin needs to regenerate in a distinct area, either because of deep wrinkles, a post-blemish mark, or hyperpigmentation from UV rays. Studies have shown that Vitamin C can be effective in treating sun induced photodamage, and because of this it's an important vitamin for those who typically have lots of sun exposure, or are dealing with post-exposure discoloration.
Vitamin C is also a key vitamin when it comes to skin brightening, which is why it's present in our best-selling Vitamin C Serum. This is thanks to its natural anti-inflammatory properties, and its ability to interfere with pigment production. For discoloration and darkness around the eye are, vitamin C is a super effective tonic. If you're suffering from acne, opt for a stable and gentle version of Vitamin C known as sodium ascorbyl phosphate, which will maintain the integrity of your PH balance and keep irritation at bay. For firmer, plumper, and younger looking skin, find a plant-based vitamin C topical that incorporates cold pressed citrus oils and extracts–it's an especially important vitamin for the summer months, when UV rays are are amping up again.
Vitamin B
Vitamin B comes in a variety of forms, and plays a central role in hair and skin health. One of the most important forms is Vitamin B3, also known as Niacin, which has been linked to increased skin suppleness, and is essential for the synthesis of lipids in skin cells. It's used to treat severely dry and scaly skin, and there's a body of research that demonstrates its positive effects on skin hydration. So if you're dealing with dry skin that's vulnerable to flaking, fine lines, and roughness, chances are you can benefit from higher levels of vitamin B in your skincare regime and diet.
Applied topically over time, it can increase skin softness plus reduce flaking and dullness, leaving you with a glowy and even skin tone. A strong moisture barrier is essential to keep skin plump, and Vitamin B is an important component for keeping your barrier strong and fortified. For aging skin, skin elasticity wanes, leading to a certain drooping effect or loss of fullness. To combat this, opt for a Vitamin B fortified topical, which can help you retain healthy collagen and elastin fibers for increased firmness and lessened appearance of fine lines. Niacinamide is a major player in our famous Multi-Vitamin + Antioxidants Poten PM Serum, and plays nicely with even vitamin C and retinol in the powerhouse formula.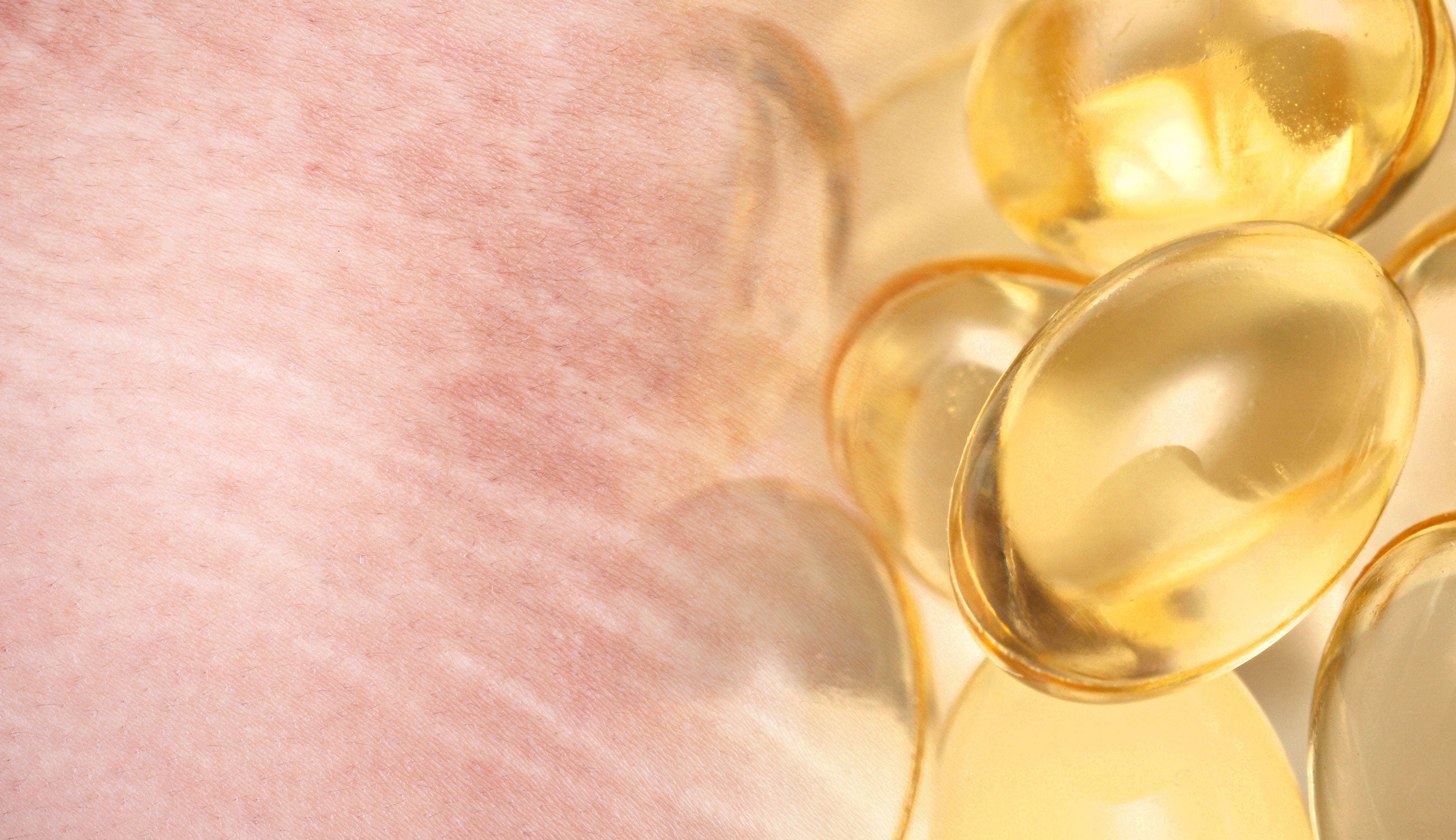 Vitamin E
When it comes to dealing with scarred or sensitive skin, vitamin E is a beloved skin care treatment. Your skin contains more vitamin E than any other nutrient, and it's an essential antioxidant which your skin relies on for cellular regeneration and maintenance of healthy sebum levels. Vitamin E has a special role in your epidermal layer: it maintains the integrity of the 'glue' that holds your skin cells together (sebum). Topical application of it protects your cell membranes and keeps your epidermis hydrated and strong, resulting in more efficient fading of acne scars and sun damage.
Vitamin E also provides stellar protection against the elements for sensitive skin. For those dealing with clinical dryness and eczema, it's absolutely crucial – it acts as a humectant, helping your skin cells hold onto more water. Healthy H2O levels are a contributing factor to resilient skin, and vitamin E can help you break out of the dryness cycle, leaving you with a protected dermal barrier that holds onto water and seals the good stuff in (while sloughing dead skin cells out).
Vitamin E is abundant in greens (think leafy dark ones like spinach), and you should be eating it as well as applying it topically. You can also take vitamin E supplements (find vegan capsules) if you're suffering from serious dryness or want to amp up fading your hyperpigmentation. For topical use, you can find vitamin E in our makeup primers, most of our lip glosses and lip balms, and tons of body care and skin care products.
Omega fatty acids
Omega Fatty Acids are polyunsaturated fats which are the building blocks of healthy skin cell membranes. They work to enforce and strengthen your natural lipid barrier, keeping sebum levels healthy and maintaining skin's natural plumpness and glow (and sealing H2O in). Research suggests that omega fatty acids are crucial for dealing with dryness, as they enforce the essential building blocks of your skin and fortify the lower epidermal layers. The result is dense, more structurally sound skin that's better able to hold onto water and nutrients.
What's more, omega fatty acids are essential for calming and protecting skin from external stressors that contribute to aging (like UV rays and pollutants). Because of this, they're important when it comes to reducing signs of environmental damage. For aging skin, which is more prone to dryness and moisture loss, omega fatty acids are especially important. Plus they're a key set of fats for treating sensitive skin, which with the help of Omega Fatty acids, will reduce your skin's inflammatory response and minimize irritation. One of our favorite sources of vegan omega fatty acids (instead of those found in fish oil)? Avocado – the star of our Whipped Body Butters, our Blood Orange Cleansing Balm, and other rich and nourishing formulas.
The takeaway? Make sure your incorporating a wide variety of vitamins into your skincare routine - and keep up here for more ingredient breakdowns.
We carefully hand-select products based on strict purity standards, and only recommend products we feel meet this criteria. 100% PURE™ may earn a small commission for products purchased through affiliate links.
The information in this article is for educational use, and not intended to substitute professional medical advice, diagnosis, or treatment and should not be used as such.
Sign up to our email newsletter for more blog updates and exclusive discounts.
< Older Post | Newer Post >