What's the Buzz About Adaptogens?
We're breaking down the ins-and-outs of these unique natural skin care ingredients, to learn more about their health (and beauty) benefits!
Posted on April 7, 2019
Written by: 100% PURE®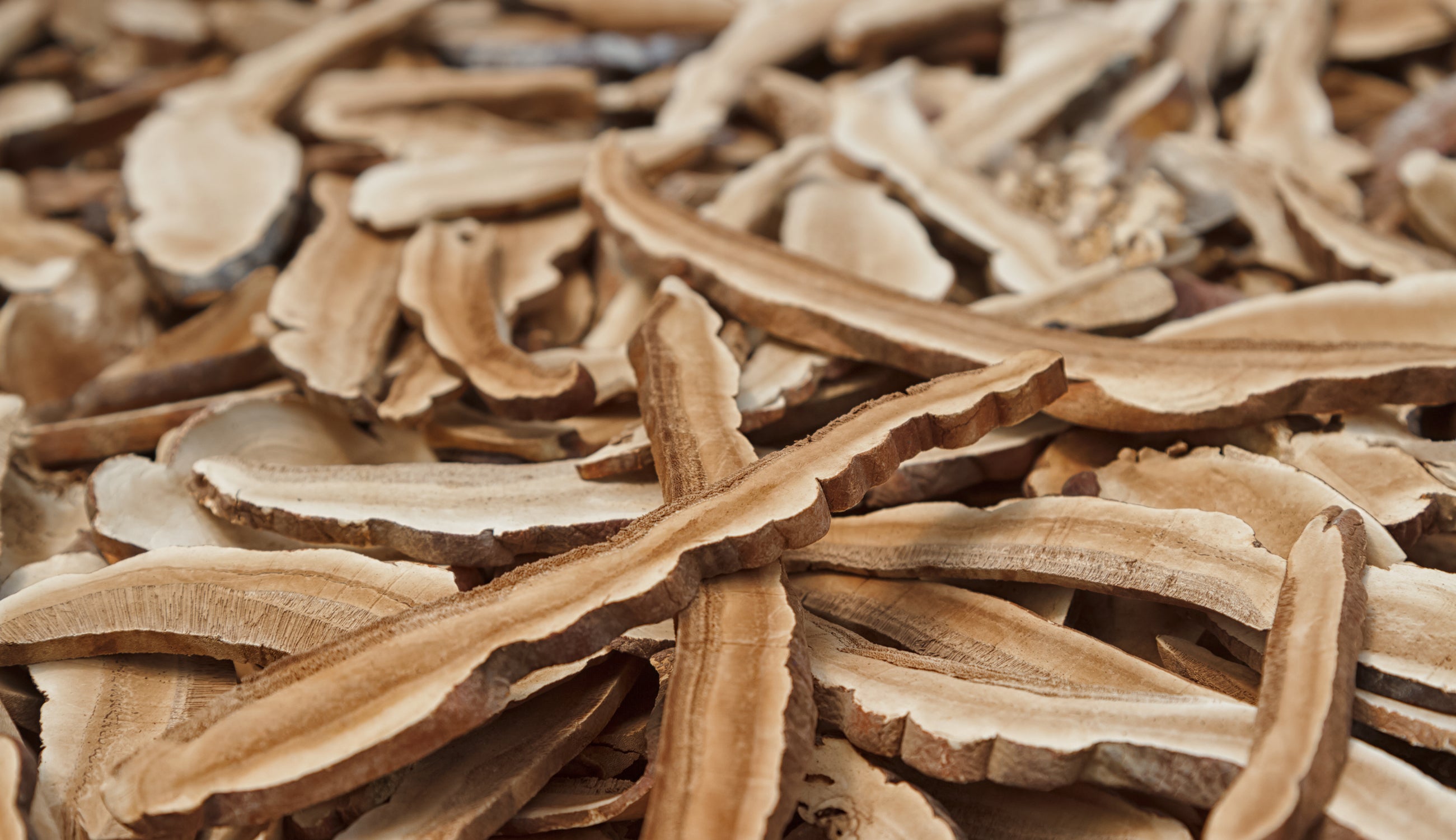 There's a buzzy new word in natural skin care that's been popping up everywhere lately: adaptogens. Wondering what in the world they are? Well if you're still in the dark or are a bit unsure if this trend is for you, you've come to the right place! We'll be covering the hype over this popular natural skin care ingredient, how adaptogens actually work and what (old world) new ingredients they're in. Learn more below while we deep dive into how adaptogens can help improve your skin and life!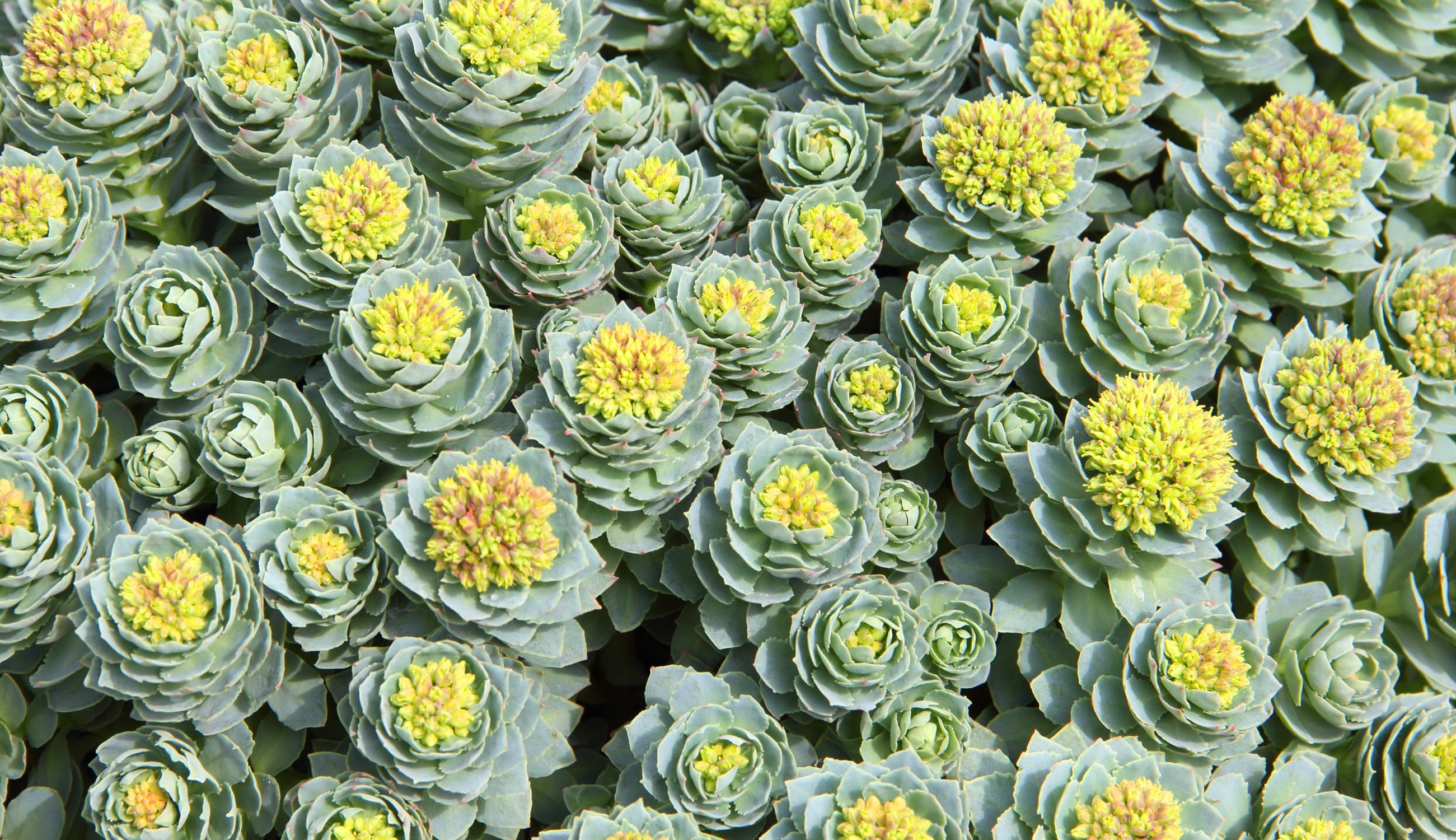 Rhodiola rosea: an adaptogenic flowering plant.
What Are Adaptogens?
The term "adaptogen" is put on a variety of non-toxic plants that can help our bodies to resist or "adapt" to stress and all its unwanted effects: physical, biological, and chemical. While this term sounds trendy and has been plastered all over lifestyle blogs, it's no new kid on the block.
Adaptogens have been around for centuries, with deep roots in Chinese and Ayurvedic traditions, and have been rightfully praised for their ability to help our bodies handle stress. If we've piqued your interest in ways to reduce daily stressors, you're not alone. Living in our modern, go-go-go world, stress has been on a steady rise while our ways of dealing (or hopefully eradicating) aren't keeping up. Leaders in the natural health industry have been turning to old world techniques to deal with new world problems.
In order to be classified as an adaptogen, each herb or plant must meet the following criteria:
Increase the body's ability to cope with internal and external stresses.

Normalize body function.

Have zero negative effects.

Show positive effects from both single usage as well as prolonged usage with a focus on mental capacity and performance under stress and, or fatigue.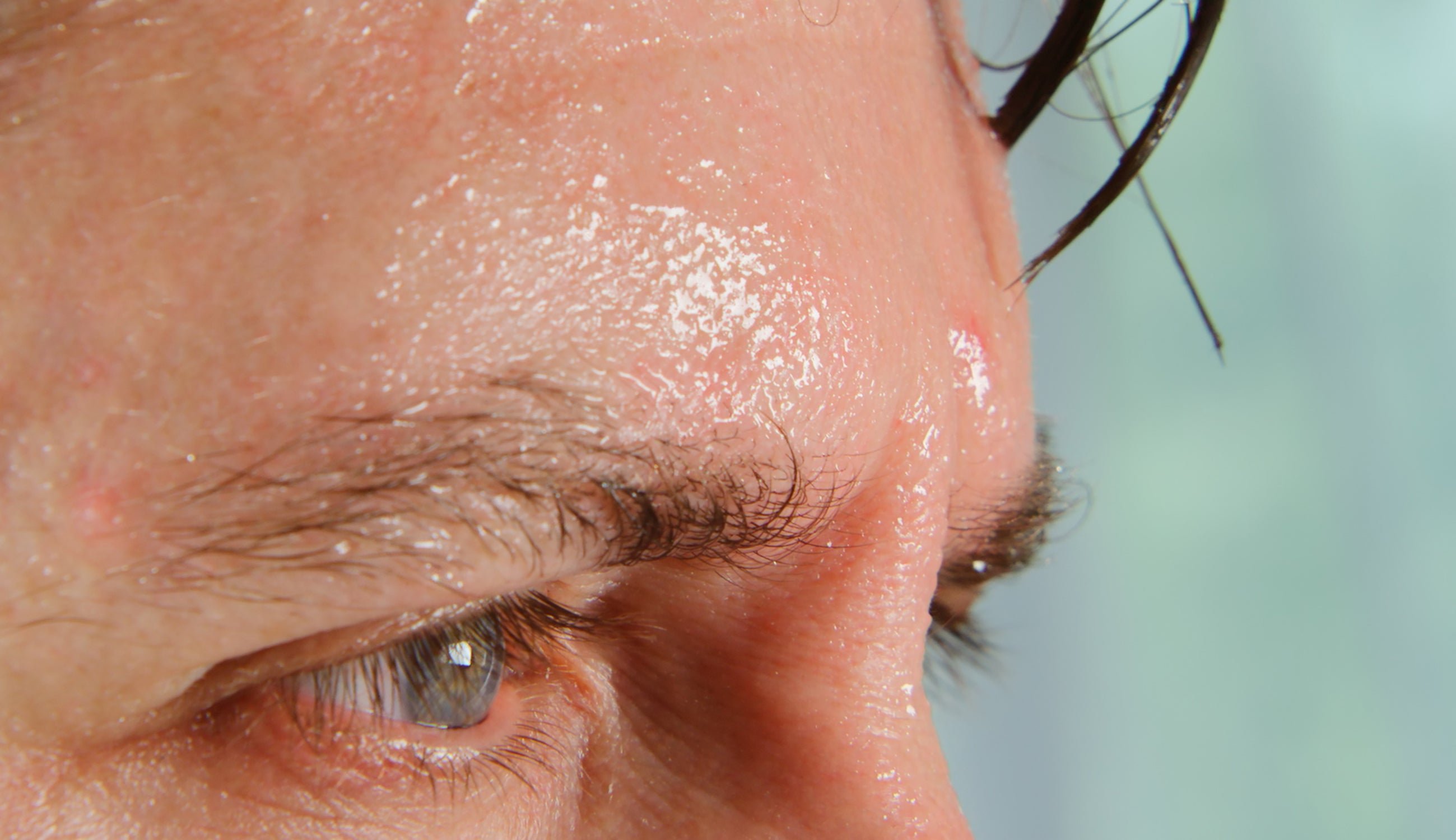 Now that we know the strict criteria each special plant must tick off to be a member of the adaptogen club, we're moving on to which herbs and plants fall under this unique category. There are hundreds of thousands of plants with a variety of healing benefits, so we're weeding out which plants are worth checking out, in order to maximize their stress-reducing powers.
5 Adaptogens In Natural Skin Care
1. Ginseng
Did you know that ginseng is one of the world's most expensive (and valued) medicinal plants? Who knew that this classic root had the ability to help our bodies deal with stress this whole time? Ginseng holds significant anti-stress properties within its fleshy root, and is a superior ingredient for combating inflammation and has shown to significantly reduce chronic stress, decrease depression as well as anxiety.
If you're looking to add more ginseng into your life, check out these perfect natural skin care products that hold topical adaptogen benefits, too. Learn more about our Ginseng Collagen Boost Hydrogel Mask,or Collagen Boost Sheet Masks. You'll be able to use this healthy adaptogen on-the-go or at home.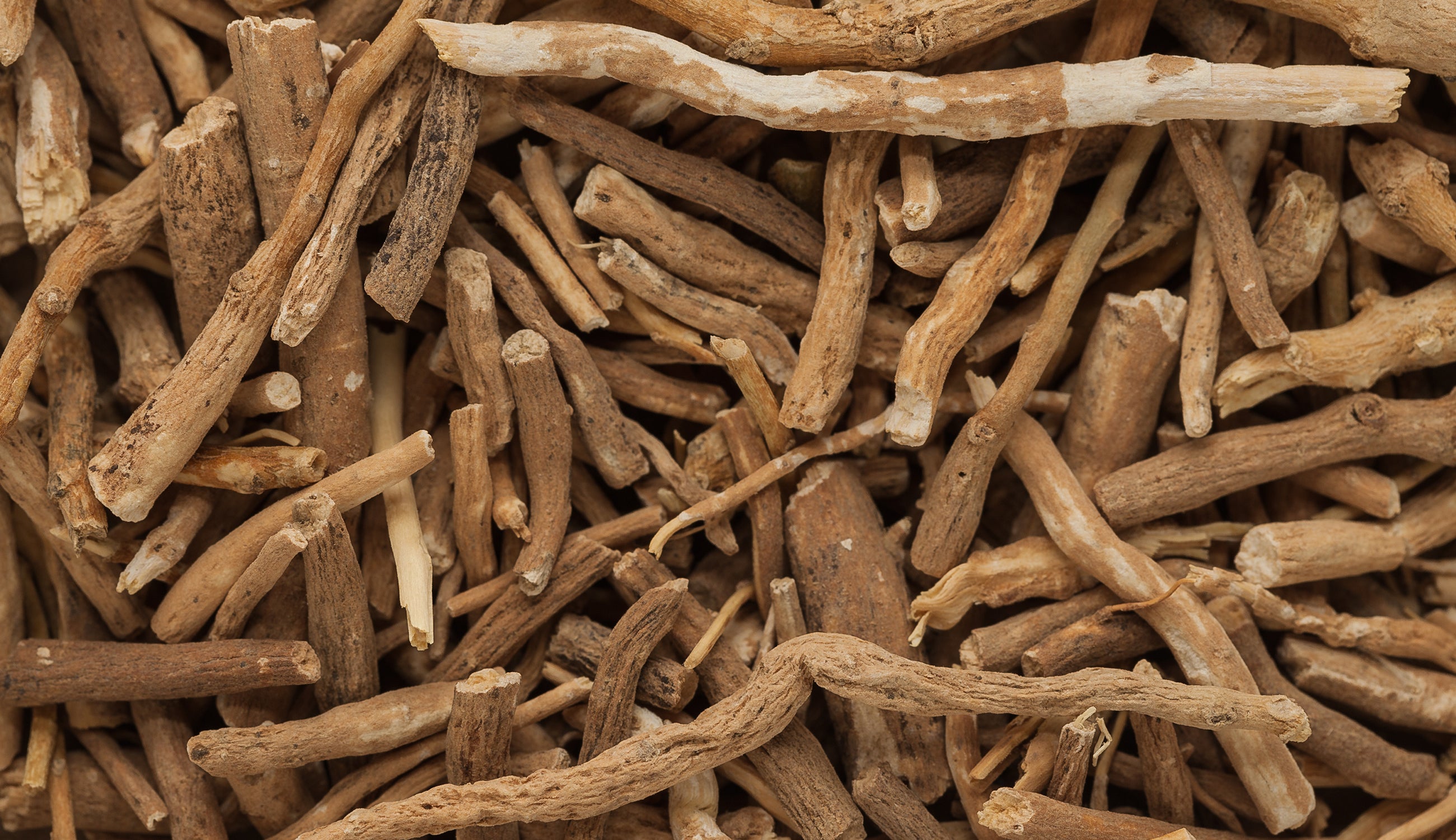 2. Ashwagandha
If there's ever been the "it" adaptogen, it's ashwagandha. You can't talk about adaptogens without touching on this superstar ingredient. World famous for showing serious abilities to calm your mind, lower blood pressure, reduce cortisol levels, and reduce inflammation, longevity-promoting ashwagandha is not for the faint of heart. This very potent adaptogen comes with an equally potent taste. It may not be for the timid but we'll still hop on board because its been shown to help fight off infections and even kill cancer cells. We'll chalk up the strong bite to the fact that we'll be able to literally taste it working!
Note: Health experts advise avoiding this adaptogen if you're pregnant, taking sedatives, currently have severe gastric irritation or ulcers, or are sensitive to nightshades. Always consult your primary care physician before ingesting any adaptogenic supplements.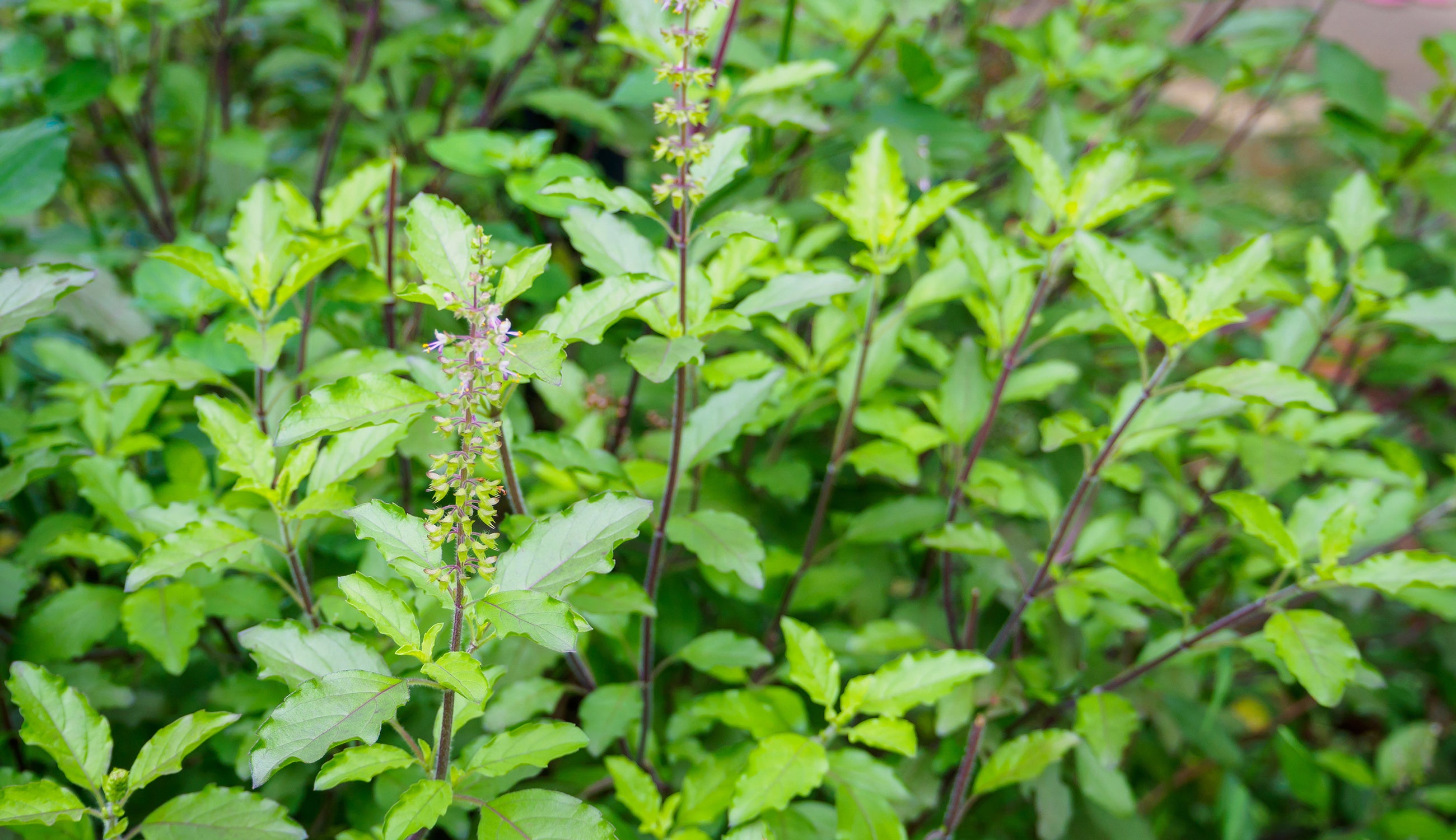 3. Holy Basil
While a close relative to your sweet basil or mint, holy basil is far more impressive with deeper historical roots. Known as the "incomparable one," it has been grown in India for over 3,000 years. Recently catapulted into the spotlight, the United States is finally catching on to a trifecta of benefits for our mind, body, and spirit.
Holy basil has demonstrated natural antibacterial, antifungal, and anti-inflammatory abilities and has been used to treat common cold to severe ulcers. We've included basil, a close relative, in our Anti-Acne Sheet Masks to help clarify and detoxify acne prone skin. This natural skin care product is perfect for those who want a healthier alternative to traditional sheet masks.
4. Licorice Root
You might not be a huge fan of the inky black jelly beans but believe us when we say your skin (and natural skin care routine) is going to love this version of licorice root. Licorice root has numerous topical and ingestible benefits, so it's a double bonus for this adaptogen ingredient. We've included this antioxidant-packed superstar in our Fermented Rice Water skin care collection, as well as our two skin-brightening powerhouses: the Dark Spot Remover and Brightening Serum for its ability to combat hyperpigmentation. Say goodbye to those annoying sun spots and acne scars! After you slather on your anti-aging natural skin care, take a sip of licorice root tea to reap the benefits of its ability to help regulate hormone levels that are linked to stress.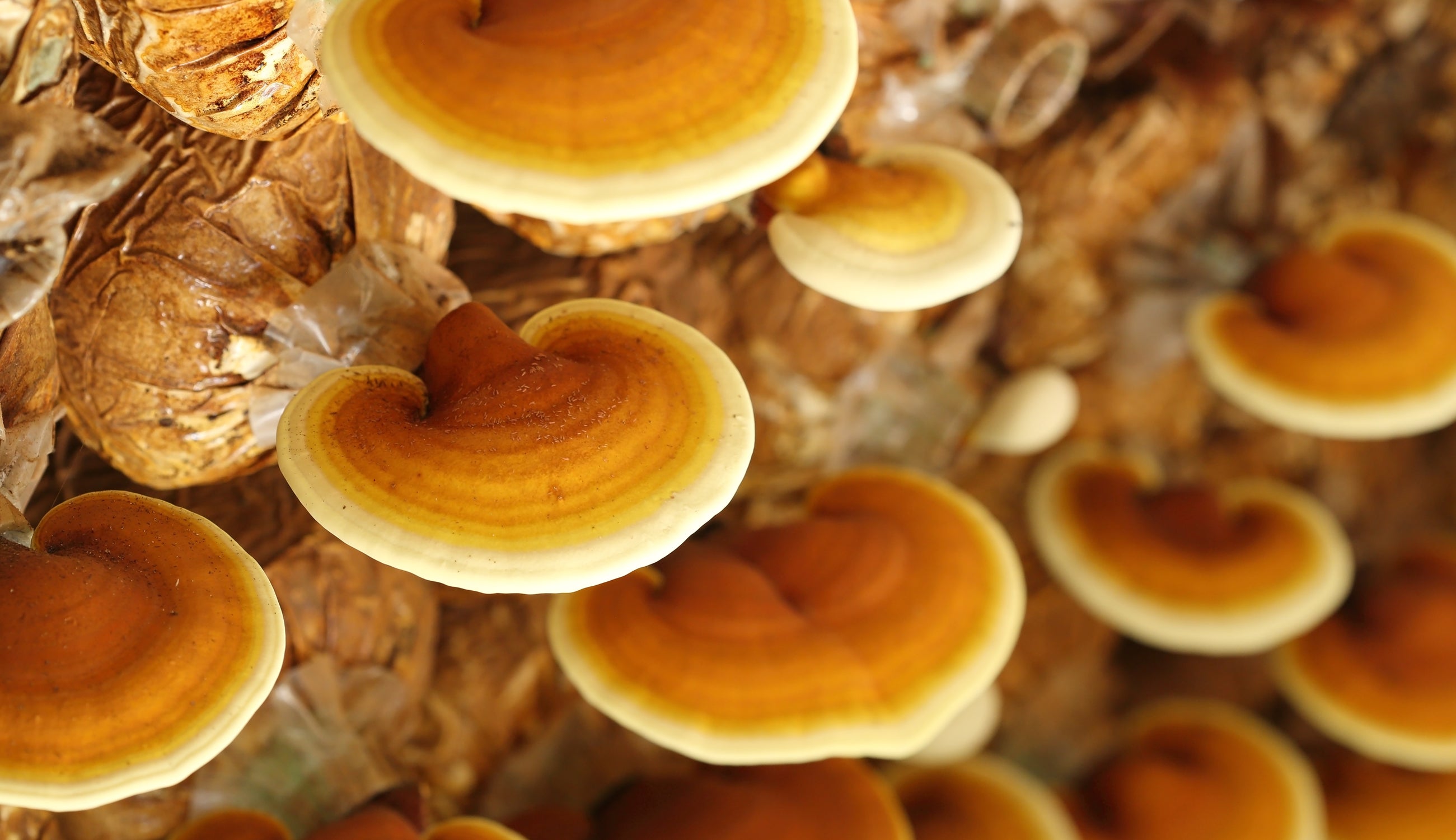 5. Mushrooms: Cordyceps, Reishi, Chaga, Lion's Mane, Shitake, Turkey Tail
Scientific studies are being released about our fungi friends and the results are astounding. Boosting our immune system, optimizing cognitive performance, relieving anxiety… just to name a few of their suggested health benefits. They might seem a little more exotic than your white button mushroom, but we're daring you to branch out to reap the full benefits of this antioxidant-rich food.
These top six mushrooms have been observed to directly impact our cortisol levels (in a positive way!), driving them down significantly. Full of antioxidants and anti-inflammatory compounds, it was a true no-brainer when we decided to include mushrooms in our Fermented Rice natural skin care products.
Adaptogens are jammed packed with natural health benefits, so it's no wonder everyone is falling in love with them (all over again). From applying topically in your natural skin care routine to taking supplements on the reg, we're predicting adaptogens will only gain in popularity as more and more positive study results come out. While we're excited about what adaptogens can do, a friendly reminder: with any regimen and routine involving supplements and adaptogens, we recommend speaking to your doctor or healthcare professional before adding in anything new. Have you recently tried adaptogens, or have you been a believer for years? We'd love to hear about your experience!
We carefully hand-select products based on strict purity standards, and only recommend products we feel meet this criteria. 100% PURE™ may earn a small commission for products purchased through affiliate links.
The information in this article is for educational use, and not intended to substitute professional medical advice, diagnosis, or treatment and should not be used as such.
Sign up to our email newsletter for more blog updates and exclusive discounts.
< Older Post | Newer Post >