What Is Dry Shampoo – and Do You Need It?
Get the scoop on this time-saving hair care product, learn when you should (and shouldn't) use it, and more!
Posted on May 07, 2019
Written by: 100% PURE®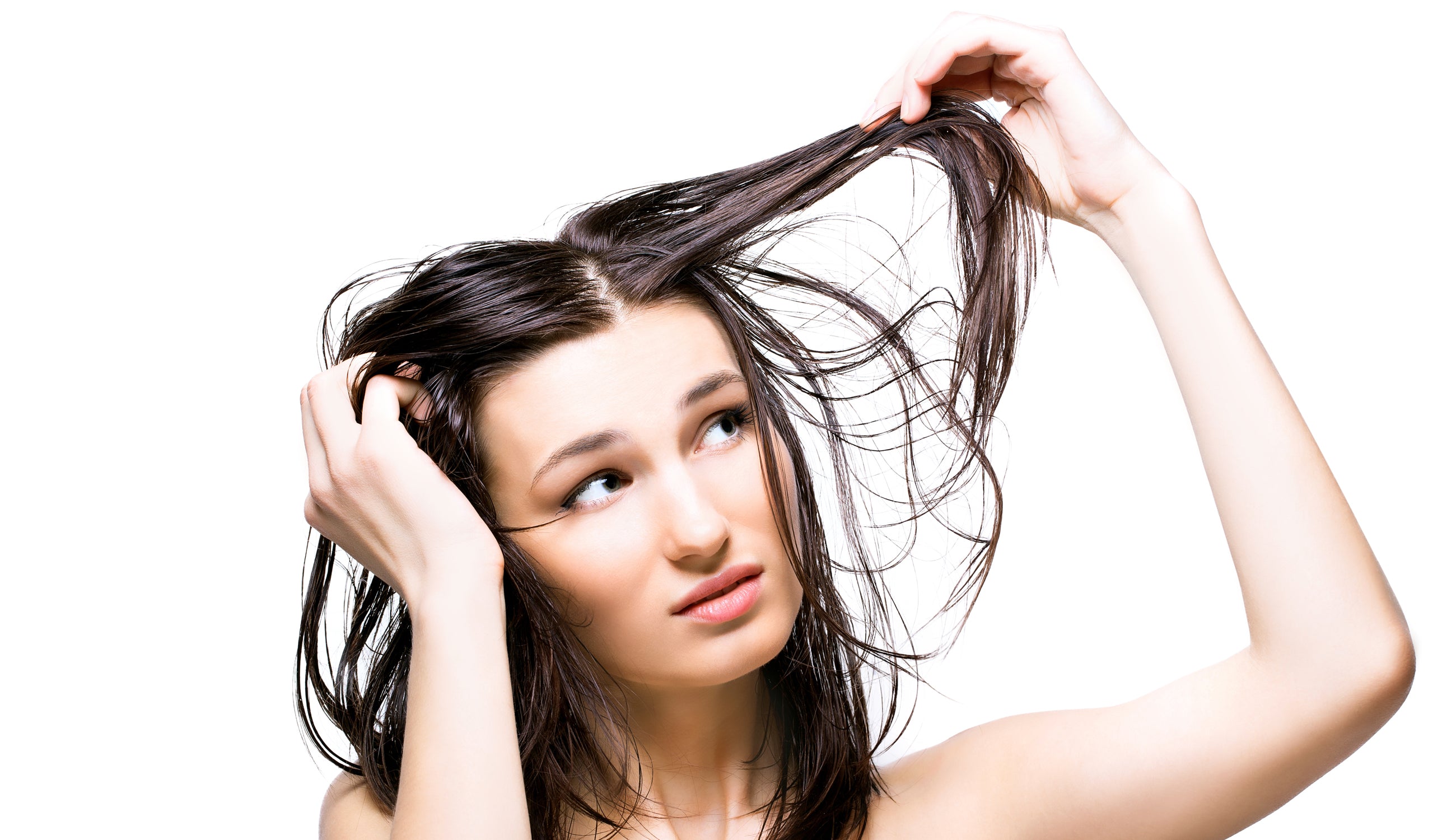 Dry shampoo: the hair gods' gift to us mere mortals. What were we without dry shampoo? Maybe a little sad, greasy, and desperately rushing through a quick shower trying to fit in a shampoo session. Thankfully, this modern wonder is changing the way we think about hair care. With so many different dry shampoos on the shelves, it can be hard to navigate the burgeoning this oversaturated market.
Luckily, we're dry shampoo aficionados – and we're covering all the in's and out's of this hair care gem with an easy to follow guide. Keep reading to learn how to use a dry shampoo for healthy, volumized hair!
What Is Dry Shampoo?
Dry shampoo is a method for soaking up hair oil, without the use of water or actually shampooing. While it's always in a powder form with main ingredients like corn or rice starch, it can be applied with an aerosol can (which we don't advise) or through a bottle via dusting onto the scalp.
We all appreciate the time dry shampoo saves, but it's in no way a form of shampoo replacement. Dry shampoo should never be a replacement for proper hair cleansing! To keep our scalps healthy and happy, they need the ritual of cleansing and clarifying otherwise it can lead to a build-up of oil, clogged hair follicles, and dead skin (dandruff).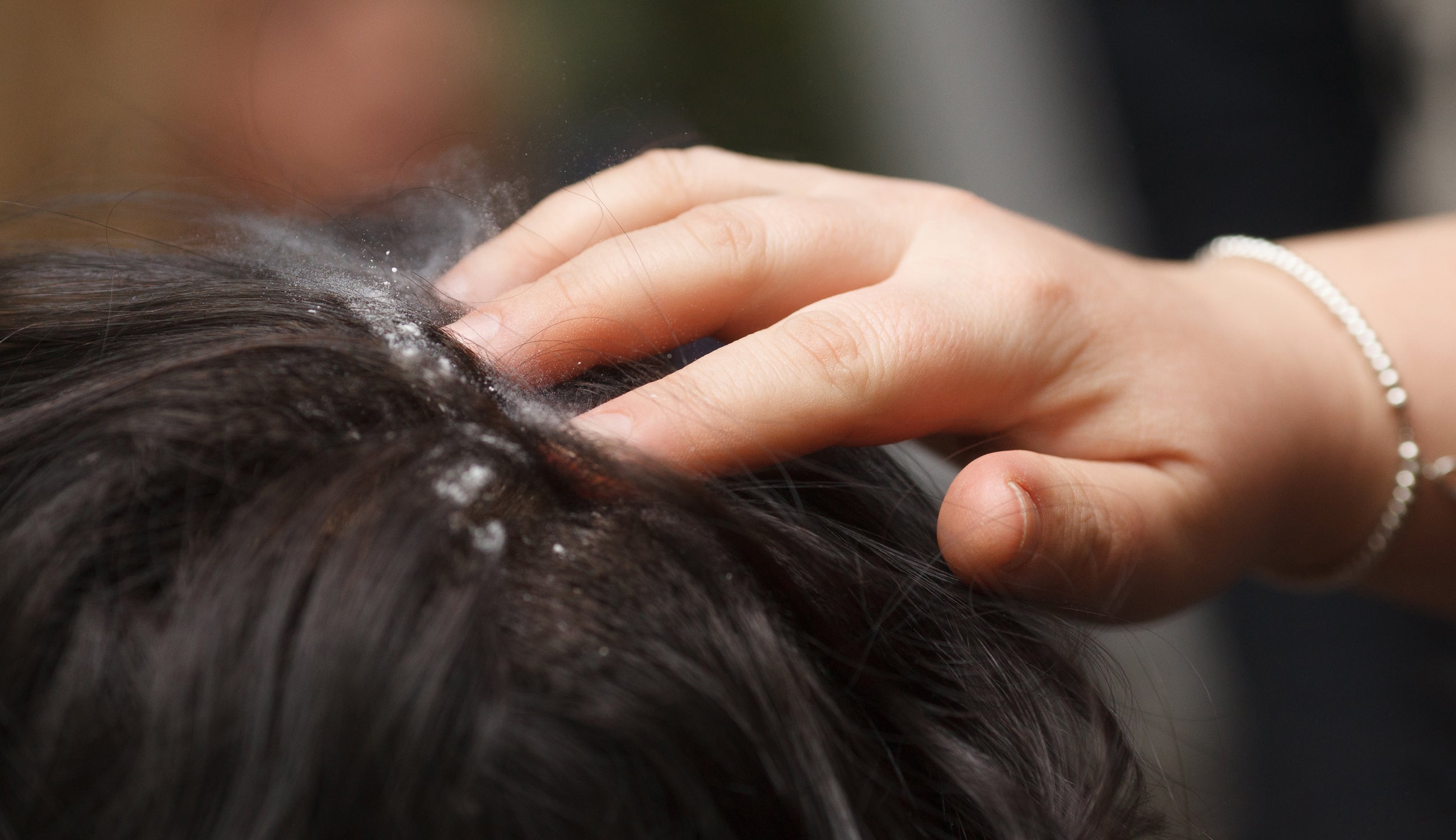 How Dry Shampoo Works, and How You Should Use It
We'd love for you to be using a non-aerosol based dry shampoo (let's spare the ozone unnecessary, harmful gases) when incorporating this trendy hair product into your routine.
Most dry shampoos are pretty straight-forward to use. We'd recommend by making sure the cap is sealed tight, and gently shaking the bottle before use. This will ensure that the powder formula is completely mixed for optimal results. Next, angling the open cap about 6" away from your head, gently squeeze the bottle toward your parted hair, focusing on the roots. We'd recommend leaving the dry shampoo on for about two to three minutes before thoroughly brushing through your hair or styling with a blow dryer. If you're looking for a lighter use of dry shampoo for quick touch-ups, you can gently squeeze the dry shampoo into your palms. Gently dust with fingers to touch up bangs, or apply to your crown to soak up any excess oil at the roots.
Does Dry Shampoo Really Work?
Yes! When used properly dry shampoo can be a complete life (and time) saver. It's a quick five-minute fix to banishing excess oil, limp locks, and the dreaded bed head look. Just sprinkle, brush, and poof! Instantly refreshed hair. This little time-saving miracle can be used on all hair types, and is even safe for color treated hair! It's the universal lifesaver. Still, we can't stress enough to not rely on dry shampoo as your substitute for cleansing, but it's a great shortcut in between washes.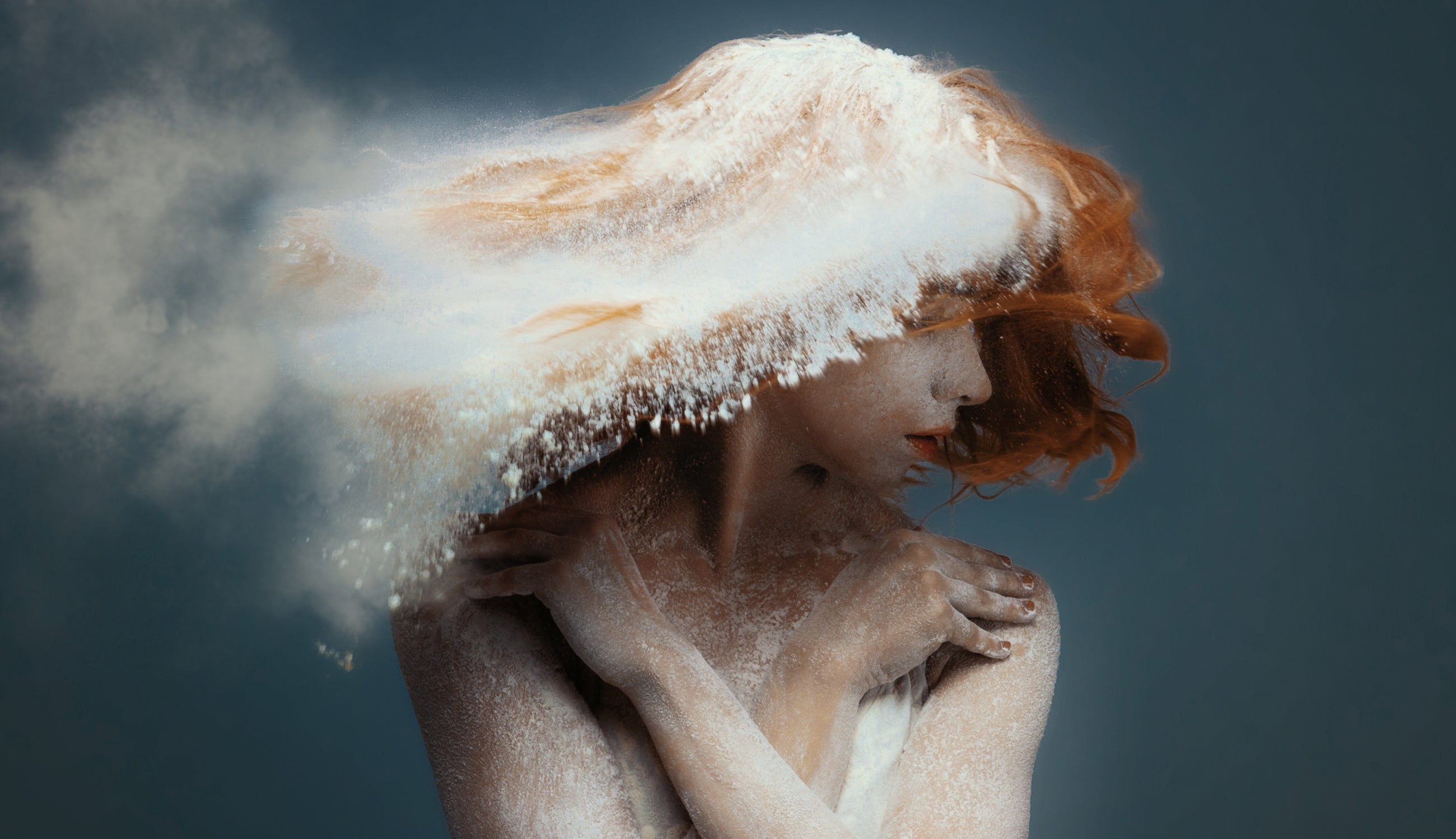 Is Dry Shampoo Safe?
Yes and no for this one. We'll start with the harder to swallow aspect first: dry shampoos can be harmful when toxic ingredients are lurking in their ingredient list. Number one offender is talc! This common base ingredient is used in many conventional dry shampoos because it has excellent absorption abilities, which makes complete sense when talking about a formula meant to soak up excess oil. Talc is a material made of magnesium, silicon, and oxygen – which may also contain asbestos fibers. It's this last ingredient, asbestos fibers, that is troubling and can cause unnecessary health risks such as cancer or respiratory issues.
3 Pro Tips for Dry Shampoo
PRO TIP 1: Dry shampoo is the perfect addition for straight, silky hair that's trying to achieve braids or voluminous curls. Adding a little dry shampoo will give the hair more "grit" in order to keep the braid from slipping out, or keep curls nicely plump.
PRO TIP 2: Apply your dry shampoo right before bed. It will give the oil in your hair time to get soaked up and not have any powdery patches left on your head. Wake up with beautiful, fresh hair!
PRO TIP 3: If you have darker or auburn hair, opt for a tinted dry shampoo. It will help soak up oil, while not turning your hair powdery white.
Dry shampoo can be perfect for some, and a little whomp whomp for others. Not every hair type works with every dry shampoo formula! The key is knowing and choosing correctly. When searching for the perfect product, look for a formula that specializes in your hair type. Using a formula suited for your hair type can help make your hair look super fresh, even though you might not have washed it in a few days. Thankfully, the dry shampoo market is growing and there are options for everyone.
Are you having a great hair day thanks to 100% PURE™ hair care products? Share your picture with our community by tagging with #100percentpure!
We carefully hand-select products based on strict purity standards, and only recommend products we feel meet this criteria. 100% PURE™ may earn a small commission for products purchased through affiliate links.
The information in this article is for educational use, and not intended to substitute professional medical advice, diagnosis, or treatment and should not be used as such.
Sign up to our email newsletter for more blog updates and exclusive discounts.
< Older Post | Newer Post >