What are Enzymes in Skincare and How do you Use Them?
Your guide to enzymes for smooth, glowing skin
Posted on December 30, 2022
Written by: 100% PURE ®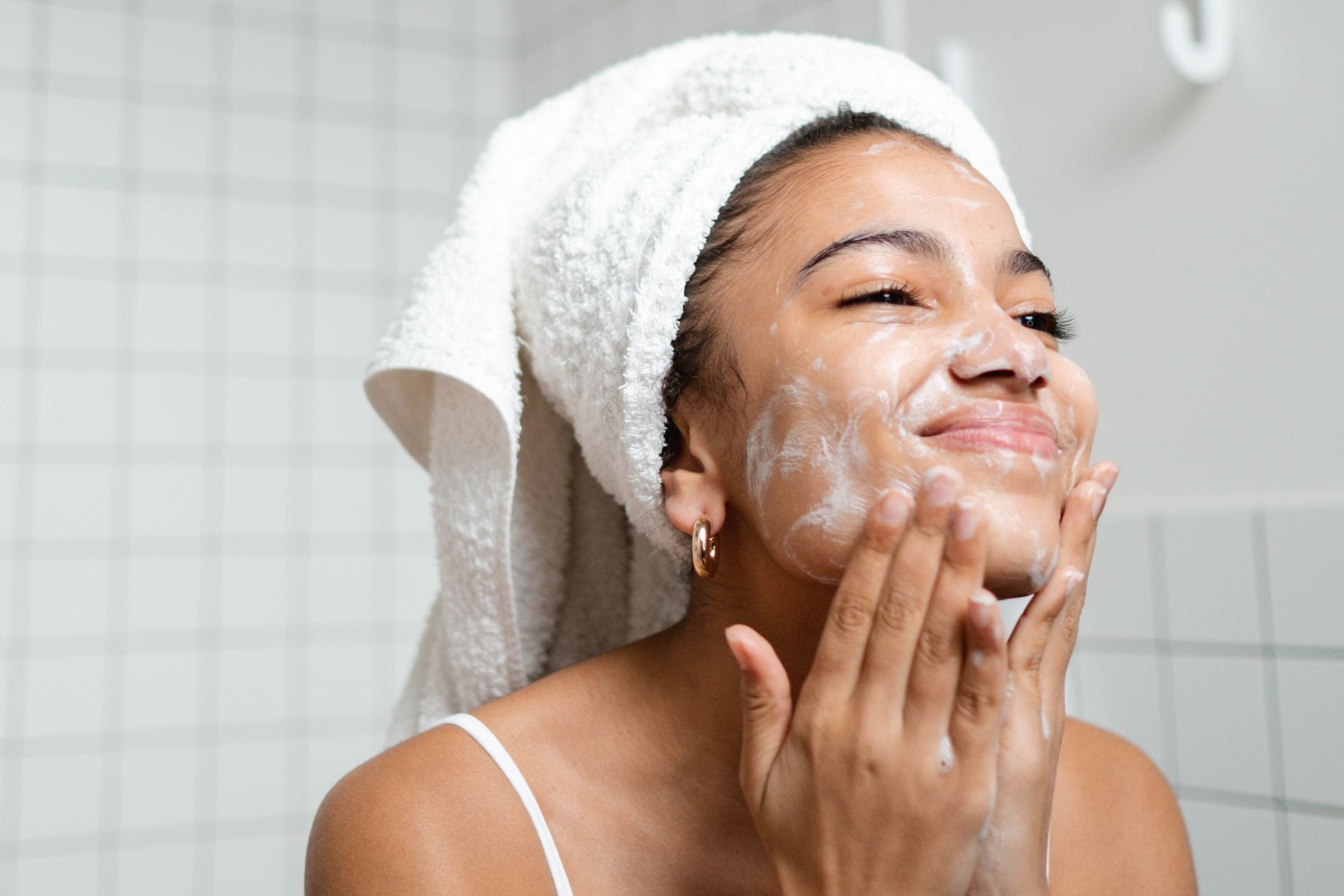 Rosy cheeks are cute and nature's stamp of frosty air, but facial redness from exfoliation to defeat dryness and dullness from old Jack Frost is a winter woe. While cold temps can wreak havoc on your skin, reaching for exfoliating scrubs and acids can have a snowball effect urging quick action.
If you're seeing red as in skin sensitivity, irritation and redness - and you love the benefits of exfoliation - we present an alternative: enzymes! As a gentler option to acids, enzymes slough away dead skin cells, diminish dullness, and amplify the skin's luminosity.
If you're still new to enzymes, we have just the guide for you. Follow along as we share the benefits of enzymes, and how you can use them for the rosiest and healthiest skin yet.
What Are Enzymes?
If you're a skin care fanatic of the glowiest complexion this side of a full moon, you may be all too familiar with exfoliation. Whether it's AHAs or BHAs, acid exfoliation is an excellent way to clear dead skin and sebum, freeing up clogged pores and revealing a radiant glow.
In the name of keeping skin bright and more youthful year-long, many of us are exfoliating too often, which can result in cheeks not seeing rosy but red! If you love the benefits of exfoliating, but don't love the burn that comes with acids, enzymes are an effective, gentler option.
Found most prevalently in tropical fruits like papaya, pineapple, and kiwi, enzymes are unique compounds that can break down proteins. Enzymes are known to have many health benefits, like improving digestion and boosting immunity. And they can do winter wonders for your skin!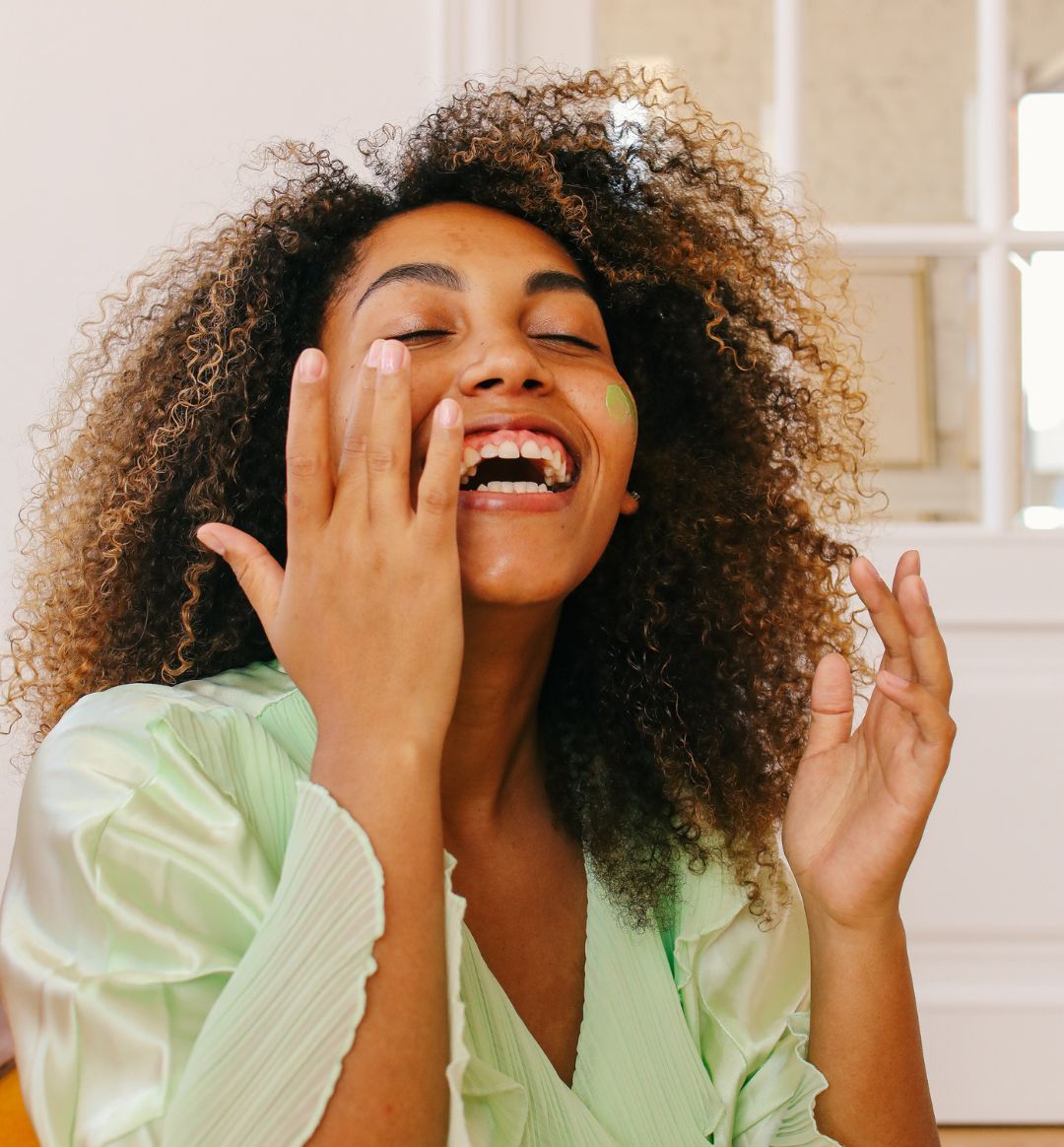 What Are the Skin Benefits of Enzymes?
Now that we know a little more about what enzymes are, let's delve into the skin benefits of enzymes.
The best skin care enzymes are mainly derived from natural sources like vegetables, tropical fruits, and other enzyme-rich ingredients like blueberry or pumpkin. When used on the skin, enzymes work to break down the bonds that keep dead skin cells stuck to your skin's surface.
Through this gentle exfoliation, the outermost skin layer has an easier time shedding that excess layer of dead skin, revealing a radiant glow from beneath. And because enzymes are so gentle, they can be great for those who find AHAs and BHAs to be too harsh for their sensitive or acne-prone skin.
Enzymes can also be great for those who wish to exfoliate regularly without over-sensitizing their skin.
Interestingly, though, they can actually work wonderfully when combined with these acids to eliminate dullness, renew the skin, and foster glowing skin. Keep in mind, though, that this may be too much for those who haven't been exfoliating for some time.
What Enzymes Are Good for Skin Care?
Now that we see how enzymes can help skin shed dead skin cells and brighten up, let's talk about the different enzymes that are excellent for your skin, and where they come from.
Papaya Enzymes
Often referred to as papain, papaya enzymes are known for their ability to break down the protein chains surrounding the muscles. And as shown in studies like this one, papain may be effective at preventing oxidative damage caused by free radical damage, which can lead to accelerated signs of aging. Plus, papaya enzymes contain way more skin-brightening vitamin C than oranges!
Pineapple Enzymes
Pineapple enzymes, or bromelain, are rich in a type of enzyme called cysteine proteases, which in studies have been shown to be helpful for healing wounds and bruises as well as encouraging cell turnover.
Pumpkin Enzymes
Pumpkin enzymes are an exfoliant powerhouse. They contain alpha-hydroxy acids, which are especially known for their ability to slough off dead skin cells and improve skin cell turnover. We love the skin-sloughing and dullness-diminishing powers of pumpkin so much that we use it in some of our fan-favorite formulas (more on those soon)!
Kiwi Enzymes
Kiwi enzymes, or actinidin, are a pH-balancing exfoliator that's particularly high in vitamin C. Vitamin C is a fantastic antioxidant for fading dark spots, reversing UV damage, and supporting collagen production for plumper, more elastic skin.
Newsletter
Subscribe
for more blog updates and exclusive discounts
Are There Any Side Effects of Enzymes?
If you're looking for a quick burst of results, especially with all the looming holiday events, enzyme formulas like masks make an excellent option that will provide an instant glow.
Because enzymes are so gentle, they're ideal for most skin types, including those who have had harsh reactions or sensitivity to popular acids like AHAs and BHAs. Plus, they don't disrupt your skin's pH balance, so they're easier on your skin barrier. Additionally, they make a fantastic option for those who are new to exfoliating, and feel nervous about putting acids on their skin.
Since enzymes do their magic on the top layer of skin - as opposed to chemical acids that impact multiple layers of skin - generally most people can tolerate enzymes. But it will also depend on your skin type and what other ingredients you're using in your skin care regimen.
What Can I Use Enzymes With?
While enzymes may sound like a relatively new ingredient, they can actually be found in tons of skin care products from cleansers to moisturizers. Perhaps, you may also be using a formula with these gentle exfoliating gems already in it!
One of the beautiful things about enzymes is that they can be used in your daily routine, nightly routine, or both! But as with any new skin care product, it's recommended to slowly incorporate enzymes into your skin care routine. Generally speaking, enzyme products like peels should initially be used 1-2 times per week. Give special attention to how they're making your skin react in those first 2-3 weeks.
Each product comes with its own unique benefits, and can all be safely used together if you're not a newbie at exfoliating with enzymes, over-exfoliating, or using a high concentration of chemical acids like BHAs.
If you're regularly exfoliating with AHAs and BHAs, and you're looking for a skin-sloughing boost, fruit enzymes can make a great addition. Meanwhile, retinol is a vitamin-A derivative that's renowned for its anti-aging benefits. It may actually work great when combined with enzymes! But only combine them if you're familiar with them and the way they affect your skin.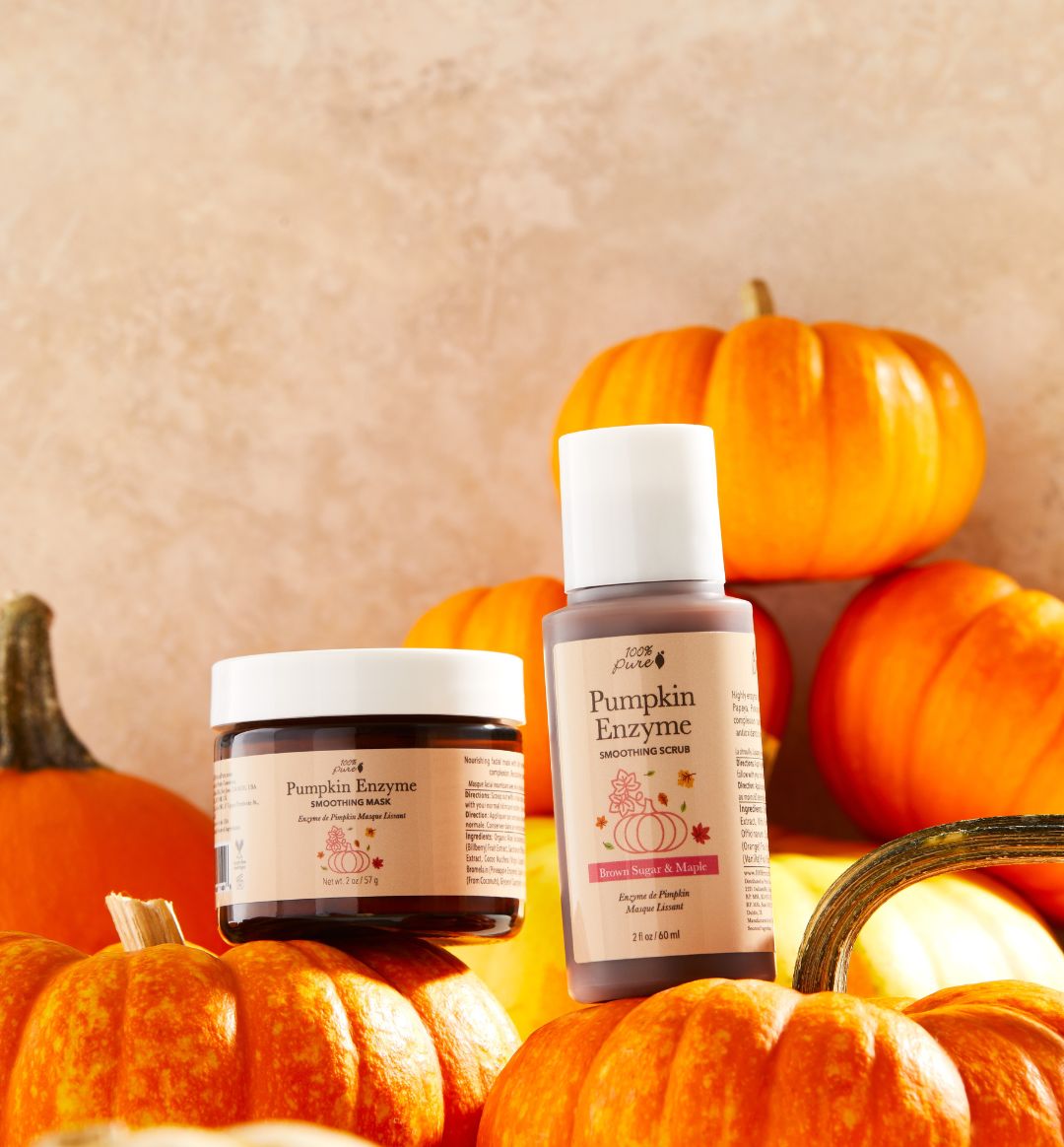 How to Use Enzymes in Skin Care
The natural beauty world is full of skin-loving ingredients, especially pumpkin since it can offer some pretty great benefits for the skin. That's right, this slightly ribbed squash isn't just for lattes and candles; they're loaded with skin-loving ingredients worth adding to your skin care routine.
If you're looking for the ultimate pumpkin-flavored refresh, a nourishing, skin-renewing mask is going to be your go-to. We recommend something fresh and packed with antioxidants like our Pumpkin Enzyme Smoothing Mask.
Made with enzymes derived from pumpkin, papaya, and pineapple along with fruit-derived AHAs, this nourishing mask works to even the appearance of the skin while smoothing out fine lines and wrinkles to reveal a healthy, radiant glow. Not only is it gentle and effective, but it's highly versatile, since the combination of AHAs and enzymes work your skin from all angles.
For a gentle alternative to an enzyme peel, we recommend our Pumpkin Enzyme Scrub. This highly enzymatic facial scrub buffs away dullness for a healthy, glowing, radiant complexion. Pumpkin, papaya, pineapple enzymes, maple AHA, and beet lactic acid brightens and renews, leaving your complexion super soft and smooth. Restorative pumpkins are rich with Vitamins A, B, C, E and antioxidants to reverse UV damage and stimulate collagen/elastin for increased firmness and elasticity.
As you can see, enzymes are much more than just delicious, healthy fruits and vegetables. They also have amazing skin care benefits! Lessening premature signs of aging, improving skin texture, and amplifying the skin's luminosity are just some of the powers enzymes – and our beloved pumpkins - hold. Say hello to gourd-geous benefits for your skin!
We carefully hand-select products based on strict purity standards, and only recommend products we feel meet this criteria. 100% PURE™ may earn a small commission for products purchased through affiliate links.
The information in this article is for educational use, and not intended to substitute professional medical advice, diagnosis, or treatment and should not be used as such.
Sign up to our email newsletter for more blog updates and exclusive discounts.
< Older Post | Newer Post >