Fall Skin Care: Pumpkin Masks and More
Why pumpkin might just steal the spotlight in your routine
Posted on October 1
Written by: 100% PURE ®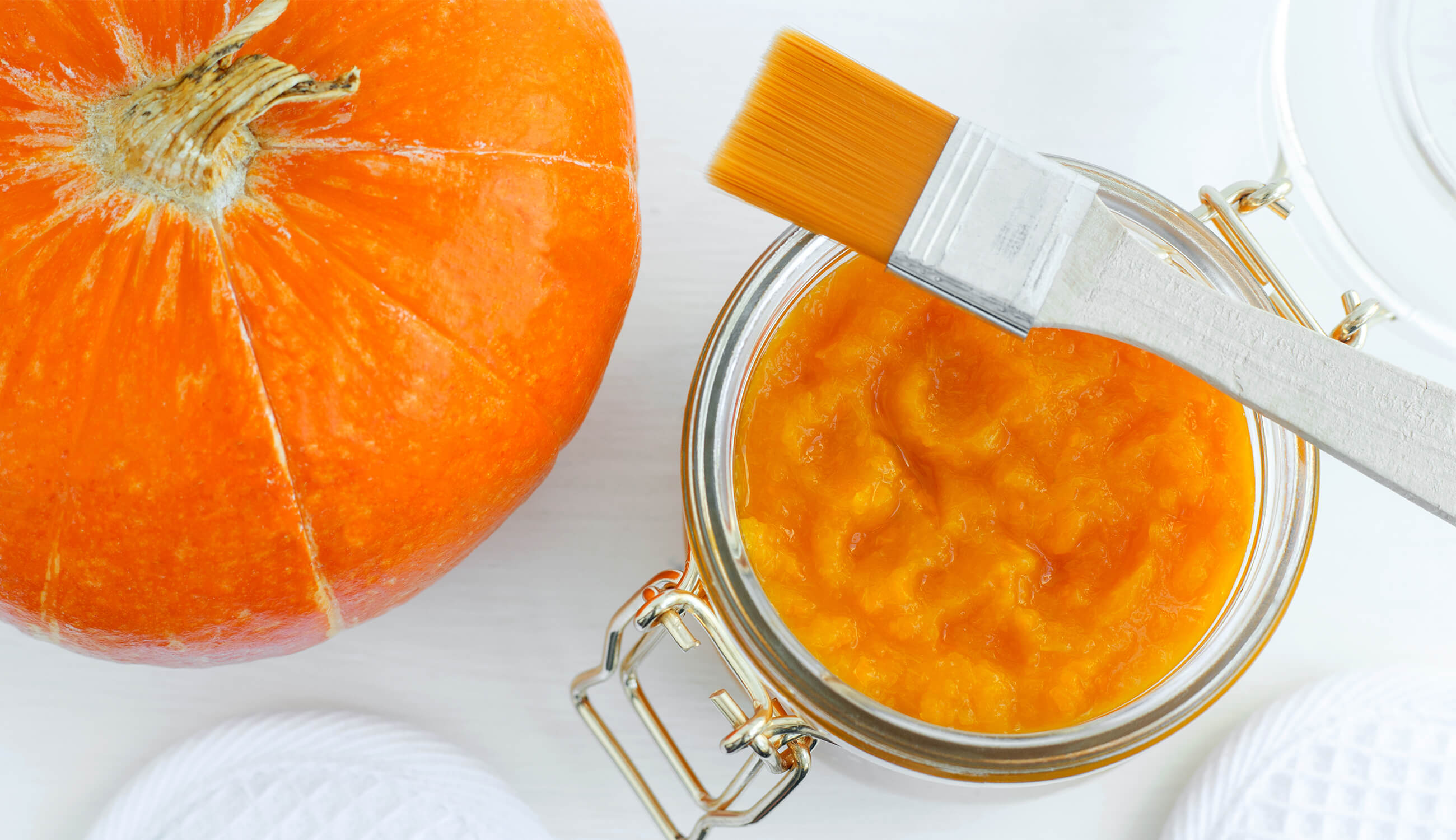 Oh my gourd – pumpkin season is upon us! Before the first leaf falls, most brands are already ahead of the carve with pumpkin-infused products. The beauty world is no exception, especially since pumpkin itself can offer some pretty great benefits for the skin.
That's right, this slightly ribbed squash isn't just for lattes and candles; they're loaded with skin-loving ingredients worth adding to your fall skin care routine. So grab your favorite fall beverage and a few cozy pillows as we delve into the benefits of pumpkin for skin!
If you're looking for the ultimate pumpkin-flavored refresh, a nourishing, skin-renewing mask is going to be your go-to. We recommend something fresh and packed with antioxidants like our Pumpkin Enzyme Smoothing Mask.
Our all-new mask is supercharged with pumpkin, papaya, and pineapple enzymes that polish the surface of your skin, while maple-derived AHAs buff, firm, and tighten the skin for a youthful, healthy glow. On top of its gentle exfoliating properties, pumpkin-based antioxidants help defend the skin against free radicals and UV damage, promoting radiance this fall and next.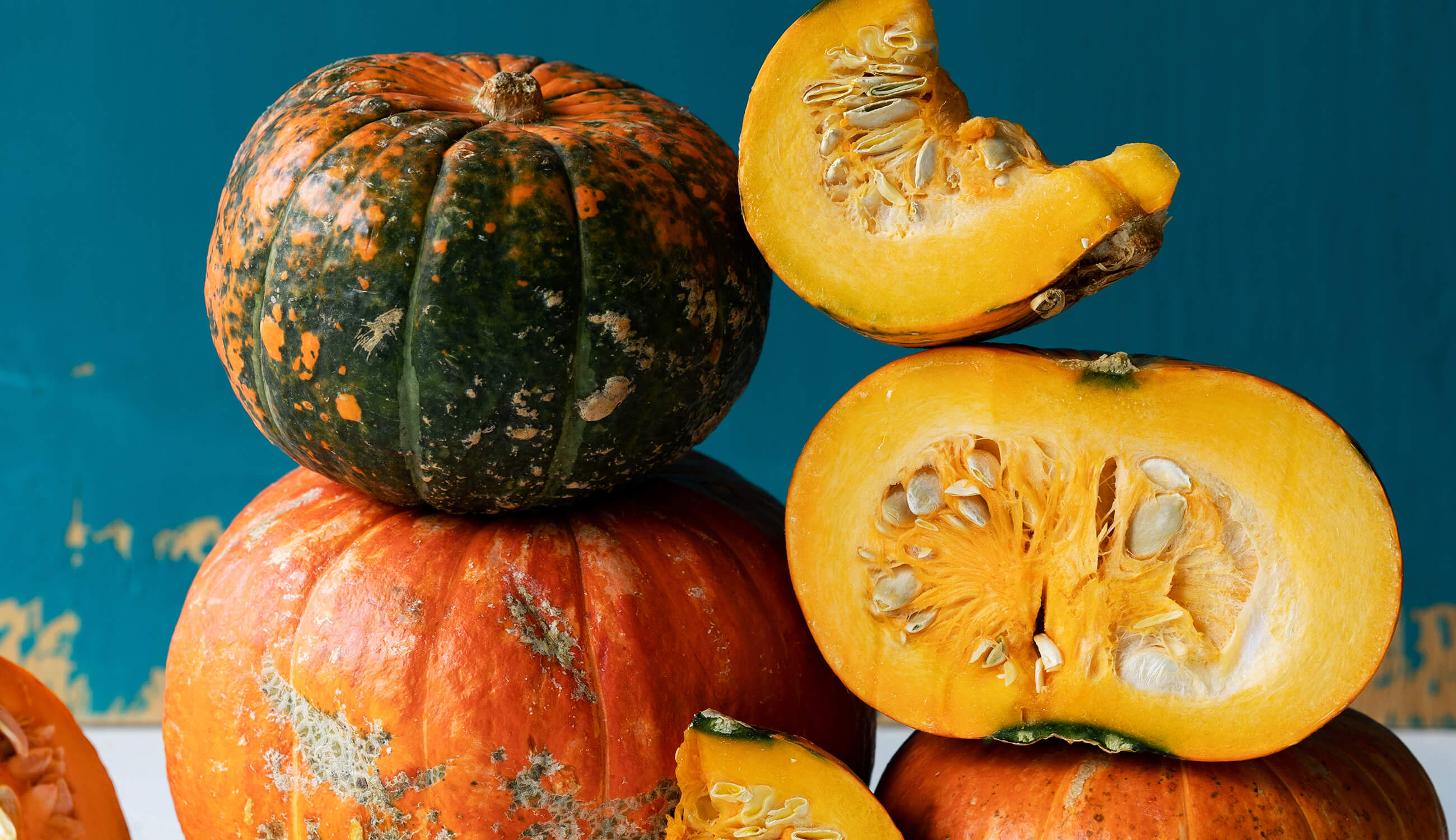 6 Reasons to Use Pumpkin for Skin
In addition to beneficial antioxidant properties, there are even more reasons to use pumpkin for your daily beauty needs. We've lined up the top 6 benefits below.
#1: Increases Cell Turnover
Pumpkins contain fruit enzymes and alpha hydroxy acids (AHAs), which work to boost cell turnover and remove dead skin from your skin's surface. As gentle, effective exfoliants, AHAs can reveal a smoother and brighter complexion. We say let's give our friends pumpkin to talk about!
#2: Repairs Sun Damage
Pumpkins contain beta-carotene – a naturally occurring vitamin A derivative – that increases collagen production and stimulates skin cell renewal. It's no surprise, as its bright orange color is a dead giveaway! Beta-carotene is not only a carotenoid but an antioxidant, which can provide protection against the effects of free radical and UV damage.
Newsletter
Subscribe
for more blog updates and exclusive discounts
#3: Brightens and Tightens Skin
This festive autumn fruit is also packed with skin-loving vitamin C. This powerful anti-aging duo can boost collagen to prevent the signs of aging like wrinkles, fine lines, and dark spots. This dream team also works on an antioxidant level to counter the effects of oxidative skin damage, which can lead to wrinkles and far worse, skin cancer.
#4: Treats Acne
Pumpkin is full of B vitamins like niacin, B6 and folate, plus skin-healthy zinc. Niacin improves circulation, and hence, is beneficial in treating acne. Folate helps to increase circulation, which improves cell turnover and renewal. The zinc in pumpkin seeds is beneficial for acne sufferers as it helps to control hormone levels and oil production, while assisting skin healing.
#5: Heals Wounds
Pumpkins contain a plethora of beneficial minerals, including zinc. Aside from powerful acne-fighting properties, zinc also regulates oil production in the skin. This is a win-win for overly oily and dry areas as well as helping to balance normal to combo skin types. Zinc is also important to speed up wound healing, helping to stave off acne scarring and treating inflammatory conditions like eczema and psoriasis.
#6: Addresses Multiple Skin Concerns
One of the renowned benefits of pumpkin is its multi-tasking abilities for a variety of skin concerns.
Thanks to its high content of potassium and folate, pumpkins help to increase circulation, which improves cell turnover and renewal – great news for dull skin! Potassium helps keep the skin cells hydrated and moisturized – perfect for aging, dry or rough skin. Packed with B vitamins, acne or inflammatory skin types will benefit from pumpkin's abilities to fight redness, acne spots and scars. You could say it's a jack-o-all trades!
As you can see, pumpkins are much more than just recipe ingredients or decorations. They also have amazing skin care benefits! Lessening premature signs of aging, fighting acne, and improving skin texture are just some of the powers pumpkins hold. Say hello to gourd-geous benefits for your skin!
We carefully hand-select products based on strict purity standards, and only recommend products we feel meet this criteria. 100% PURE™ may earn a small commission for products purchased through affiliate links.
The information in this article is for educational use, and not intended to substitute professional medical advice, diagnosis, or treatment and should not be used as such.
Sign up to our email newsletter for more blog updates and exclusive discounts.
< Older Post | Newer Post >