The pH Factor Unlocking the Secret to Healthy, Glowing Skin with pH-Balanced Skincare
The importance of skin's pH level to achieve that much-loved happy and healthy complexion
Posted on March 21, 2023
Written by: 100% PURE ®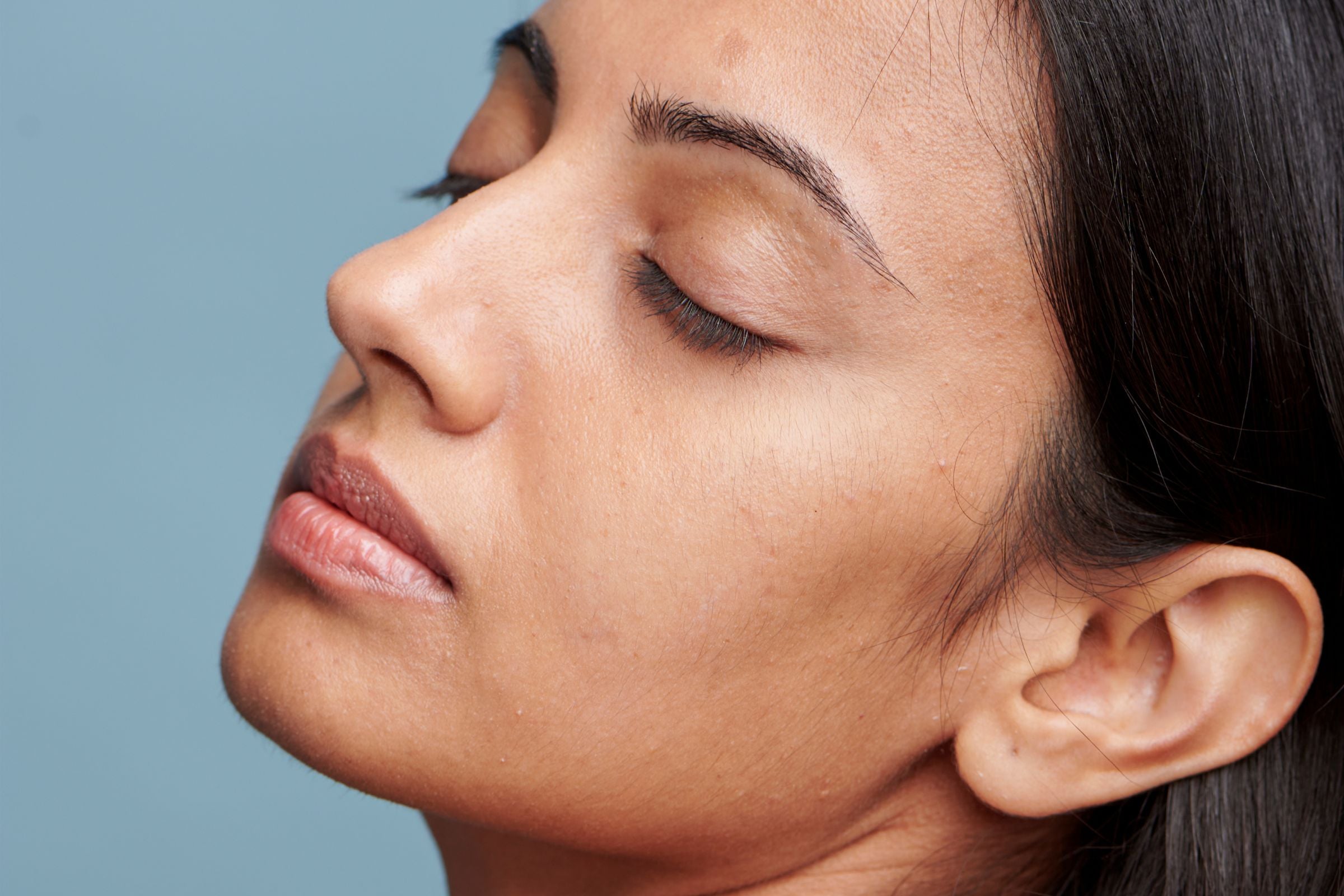 In the pursuit of sanity and consistency, we strive to keep balance in life. Whether it's finding stability between our personal life or family and friends, we always try to balance everything to lead a joyful and peaceful life. But have you ever thought about the balance of your skin?
That's right! Your skin goes through a balancing act called "pH" that needs to be juggled to maintain happy and healthy skin. If you're also pondering what exactly is skin pH, you're in the right place! Keep reading to know why you need to think and act on the importance of pH balance in skin care and what you can do for optimal skin health and beauty.
The Science of pH-Balanced Skincare
Before we share the science behind pH-balanced skincare, we need to actually delve into science - more specifically chemistry – and a quick look back in time. Remember dipping those color-changing strips into liquids to see where they fell on a pH scale from 1 to 14?
In case you need a refresher, the term 'pH' means 'potential of hydrogen.' In other words, it is the measure of the concentration of hydrogen ions in any substance. On the pH scale, anything below 7 is acidic, while anything above 7 is alkaline. It turns out that learning about those acids and bases has a lot more to do with skincare than with matter and energy.
Whether you realize it or not, the pH level of your favorite skincare products affects your skin. Yes, even our largest organ which seems to have one major function, which is to hold everything in, is quite picky, delicate, and complex.
For this mini-lesson of skin-istry, our dermis lands in the middle or neutral levels of the pH scale, ranging between 5.4 to 5.9. Chances are if you're using mainstream skincare products, your skin's pH is more of a u-h, o-h.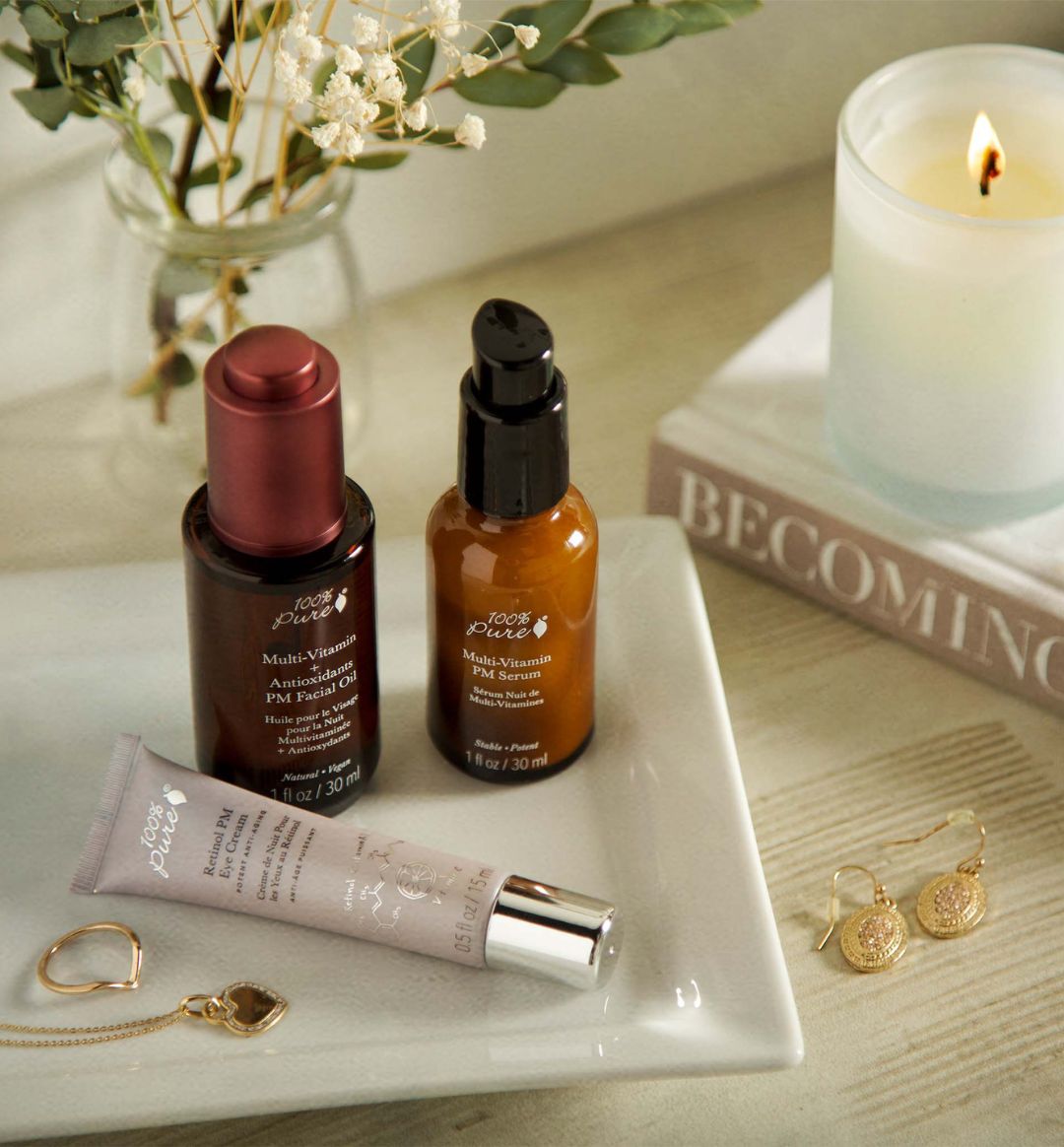 The Importance of pH-Balanced Skincare
Seeing as our skin rings up right in the sweet spot or middle of the pH scale, there's little room for deviating from those magical numbers without facing some sour skin effects. That range also means the skin's barrier is slightly acidic, and that's to keep moisture in and bacteria out.
If your pH balance is off and it's too alkaline, your skin is going to look dry, sensitive, and red. Chronic dry skin can accelerate your skin's aging process, like fine lines and wrinkles. If it's too acidic, you'll increase your chances of inflammatory skin conditions like acne and rosacea. Higher skin pH levels also affect the skin's permeability. If the skin is compromised, it becomes vulnerable to irritants and bacteria.
Before you ditch skincare products altogether for fear of waking the pH-beast level, there are ways to regain or maintain harmonious skin. Products with a high pH (8 to 14) may strip the natural oils off your face, while products with extremely low pH (below 4.5) may irritate the skin.
There are some common ingredients in conventional products that cause many of our skin troubles. Those ingredients include fragrances, drying alcohols, preservatives, and harsh cleansing agents, which can cause inflammation and disrupt the acid mantle. When you opt for natural skincare products, you have no mantel malfunction.
Tips for Choosing pH-Balanced Skincare Products
So, how do you choose pH-balanced skincare products that are right for you? We're guessing you don't have litmus paper and a lab within your reach. But some simple skincare changes and a few habit changes will be the next best thing. Keeping your skin's barrier function happy and healthy starts with eliminating things that can disrupt its hydration levels.
Certain skincare habits can cause mantle mayhem, so it's important to drop these quickly like a bar of soap. Yes, avoid bar soap, harsh cleansers, and conventional skincare products, which contain ingredients that strip and disrupt your skin's pH or worse, contain toxic ingredients that affect you and your skin's health. We'll get to safe, natural alternatives in a bit.
But while we're on cleansing habits, avoid using hot water to wash your face, scrubbing too hard, or taking long showers, which can disrupt the skin's mantle and natural oils. On that note, as you age, your skin's ability to produce natural oils and sebum decreases. As a result, the acid mantle gets damaged, affecting the pH balance of the skin.
It's important to not use mainstream moisturizers that often contain sulfates, dyes or colorants, and PEGs or polyethylene glycols, which are compounds that are used in formulas as thickeners and softeners. Using alpha and beta hydroxy acids incorrectly can damage the natural defense of your skin. Excessive sun exposure can also throw off its balance. As with life, we need to find skin balance, too.
Newsletter
Subscribe
for more blog updates and exclusive discounts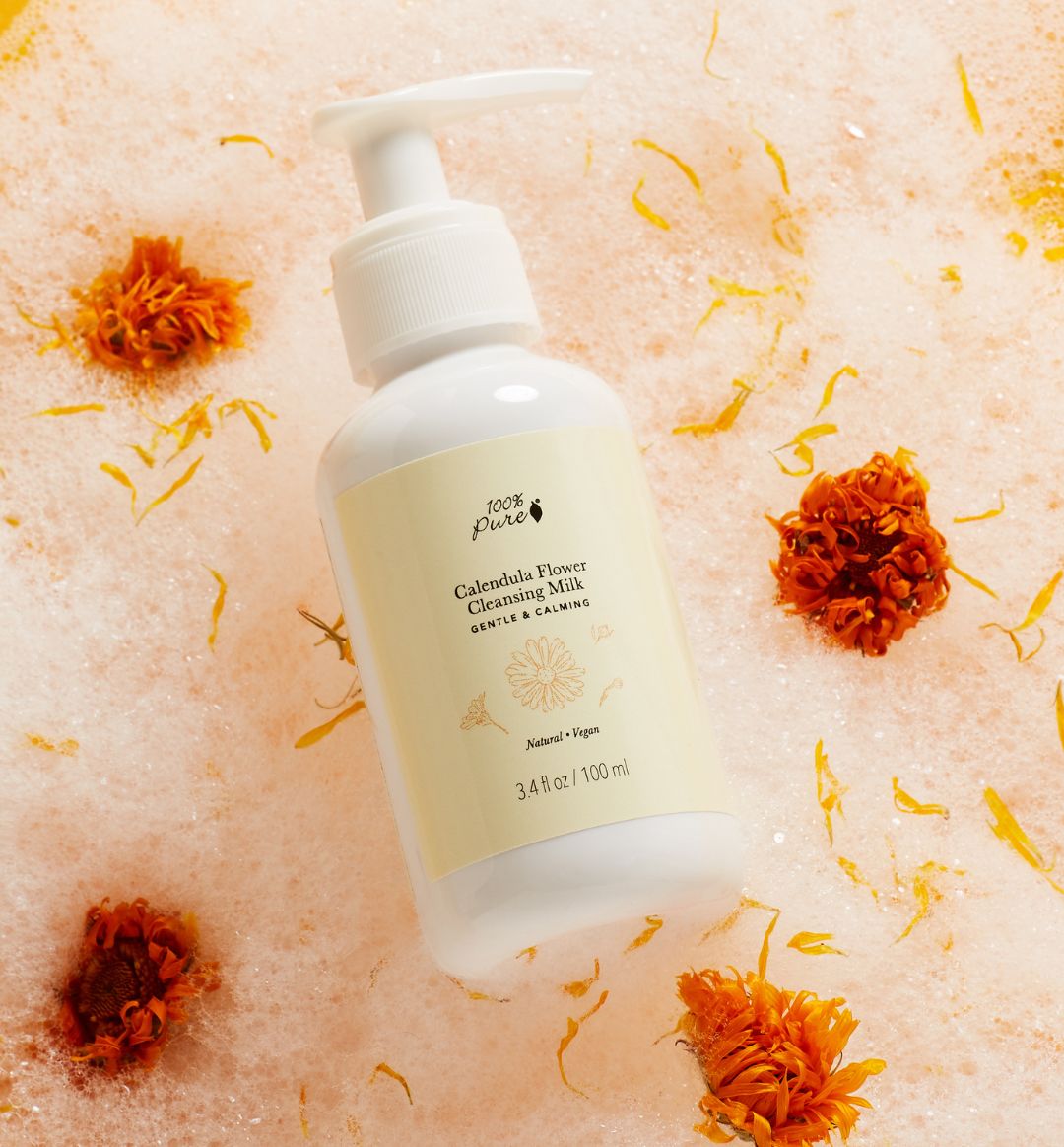 Best Practices for Incorporating pH-Balanced Skincare into Your Routine
When your skin's pH balance is off, it's all too easy to (quite literally) feel 'off' or uncomfortable in your skin. Luckily, there are ways to help your skin's pH balance, and it all starts with hydrating, nourishing, and keeping things safe and gentle for the skin.
#1: Use Skin Barrier Repair Ingredients and Cleansers
There are products on the market that can help repair the skin barrier, and they can be identified by the ingredients they contain.
When shopping for a barrier repair product, check for ingredients that can help restore the skin barrier like niacinamide, ceramides, and fatty acids. Soothing ingredients like aloe vera and rose hydrosol can also help ease redness and inflammation that may occur with a damaged skin barrier.
Our Calendula Flower Cleansing Milk features these soothers and the nourishing properties of calendula to deeply nourish and soften both dry and sensitive skin.
#2. Use a Cleansing Balm for Very Sensitive Skin
Over-cleansing is one of the most common causes of a disruption to the skin's pH level, especially when using harsh ingredients like alcohol and artificial fragrance in many mainstream products.
If you have super-sensitive skin, cleanse with products that hydrate and nourish your skin while cleansing it. Opt for cleansing oils and cleansing balms. Our Blood Orange Cleansing Balm, for instance, moisturizes the skin while melting off makeup and dirt with the help of avocado, coconut, and olive leaf extract.
And cleansing balms work best when paired with a non-stripping gel, like our Rose Water Gel Cleanser, or for even more hydration, cleansing milk.
#3. Incorporate a Toner
One of the amazing benefits of toner is that it works to push the reset button on your skin's pH. Toners should not replace your cleanser or makeup remover but are a perfect pH-priming step before applying your other skin care.
The vegan and alcohol-free Restorative Sea Culture Hydrating Toner incorporates one of nature's best anti-inflammatory ingredients: witch hazel. Mega hydrating components like chia seed water and hyaluronic acid promote gentle, soothing hydration.
#4. Use a Serum for Antioxidants and Barrier Repair
Antioxidants strengthen your skin cells so that they function properly. They protect your skin from environmental damage and stress. You can use vitamin C, which is known for balancing the pH of your skin.
Adding a vitamin C serum into your routine will not only support your acid mantle, but it is one of the most youth-supporting vitamins out there. It brightens the skin, can help to tone away age and dark spots, and supports collagen for smoother, plumper skin.
For other super-serum options, our Restorative Sea Culture Replenishing Serum contains sea kelp, algae extract, and chia seed to help restore the skin barrier for a healthier microbiome and a restored glow. There's also our Rose Hyaluronic Acid Serum, which can soothe irritated skin and replenish moisture.
#5: Up Your Moisture Game
Perhaps above all, hydrating products are going to be especially helpful. Those with a thick, occlusive consistency are especially beneficial for preventing trans-epidermal water loss as your skin barrier heals.
While a daily moisturizer is still essential, try finishing off your nighttime with a rich, balmy moisturizer that will lock in the water while you sleep. Our Intensive Nourishing Balm and our Multi-Vitamin + Antioxidants Ultra Riché PM Treatment are excellent options!
#6: Re-Examine Your SPF Strategy
When the skin goes unprotected, the sun is going to cause damage, both short-term and long-term. Excessive sun exposure without proper and adequate protection can negatively affect your skin's pH level. Make SPF a priority with a physical sunscreen that uses minerals to shield your skin from the sun.
Our Green Tea SPF 30 protects the skin from harmful UV rays while rehydrating with green tea and aloe. Alternatively, our Tomato Lycopene SPF Moisturizer protects the skin from the sun with minerals, which are reinforced by lycopene, an antioxidant found in tomatoes.
Could the secret to unlocking the skin of your dreams lie in your acid mantle and maintaining your skin's ideal pH level? We don't need color-changing paper to determine that our acid mantle needs support to stay in the ideal pH range for overall healthy skin.
With some changes to your skincare products and a few lifestyle changes, you can adjust your skincare routine to maintain optimal pH balance. A balanced life and skin – we're all in! Now, that's true skin-istry!
We carefully hand-select products based on strict purity standards, and only recommend products we feel meet this criteria. 100% PURE™ may earn a small commission for products purchased through affiliate links.
The information in this article is for educational use, and not intended to substitute professional medical advice, diagnosis, or treatment and should not be used as such.
Sign up to our email newsletter for more blog updates and exclusive discounts.
< Older Post | Newer Post >