The Best Natural Hair Loss Treatments
Common causes of hair loss, and what you can do to support healthy regrowth
Posted on June 1, 2023
Written by: 100% PURE®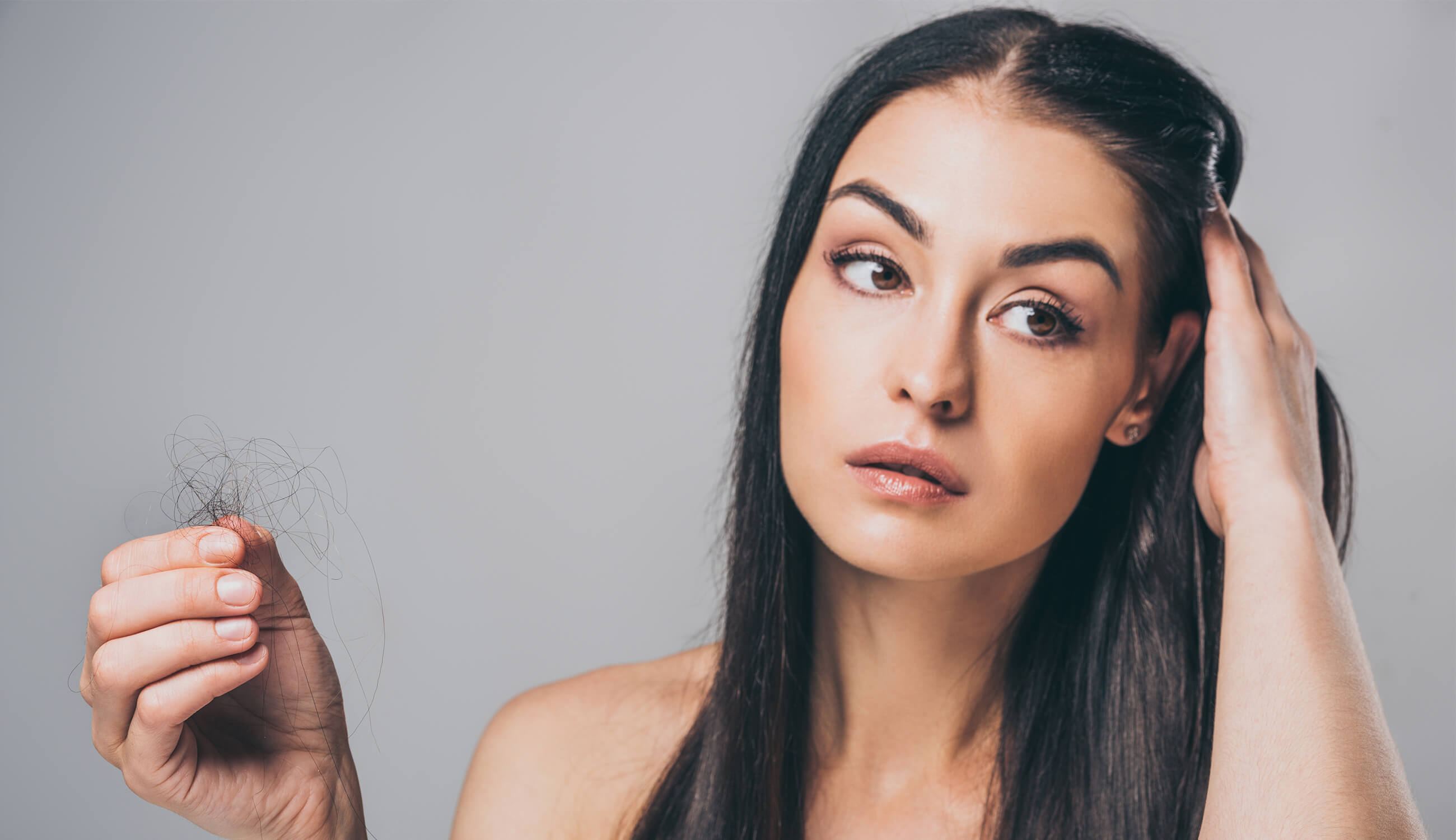 Few beauty concerns can throw a woman into a frenzy faster than hair loss. Yes, hair loss isn't just a problem for guys! Losing a few strands daily is completely normal. But when you've got noticeably thinning hair and your tub drain is looking like it's harboring the Lock Ness Monster, it might be time to address the issue.
With the many potential causes of hair loss, it can be tricky to get to the root cause of excessive fallout. It's time to reclaim those drains with natural remedies to help alleviate hair loss! Follow along as we comb through home hair loss treatments for improving hair strength, scalp health, and regrowth.
Causes of Female Hair Loss
There are about as many triggers of hair loss as there are lotions and potions to address it. While some work, others are the equivalent of snake oil; the key is to first learn and recognize the common causes of female hair loss. The other key, which we understand is difficult, is to not panic over major fallout – as stress ignites more shedding.
Without adding any further stress to already distressed tresses, let's get to some of the root causes of hair loss.
#1: Pregnancy
Oh, mamma mia! The beauty of becoming a mom meets a less ideal facet of pregnancy: hair loss. While concerning, hair thinning or loss can be caused by natural hormonal changes necessary for supporting your growing baby. It can also be due to stress on the body, or medical conditions that accompany pregnancy. But don't worry, beautiful moms-to-be – pregnancy and postpartum hair loss is completely normal, and only a temporary phase.
#2: Anemia
Good old Fe, aka iron, is one of our best friends on the periodic table. Without proper iron levels, your body can't produce enough hemoglobin for red blood cells to carry oxygen around the body. These red blood cells are essential for bodily functions, like hair growth. A lack of oxygen supply to hair can lead to hair loss, dry, lackluster skin, and a lack of energy.
#3: Seborrheic Dermatitis
Healthy scalps are the bed of soil from which luscious hair grows. An itch here, a flake there – totally normal scalp behavior! But excessive itchiness and fallout may be attributed to something going on with your sweet, sensitive scalp.
One of the most common causes is seborrheic dermatitis: an inflammatory skin condition that causes patches of red, flaky, waxy skin. A few common causes are stress or allergic reactions, so that might help you address the root cause of your seborrheic dermatitis.
#4: Thyroid or Autoimmune Disorders
An autoimmune condition can make the body see its own hair follicles as foreign, sending it into attack mode – causing more unwanted fallout. Alopecia areata is one such disorder in which the immune system mistakes hair follicles as unwanted guests. Conditions that primarily affect another part of the body – like thyroid disease and lupus - also mark hair loss as one of many symptoms.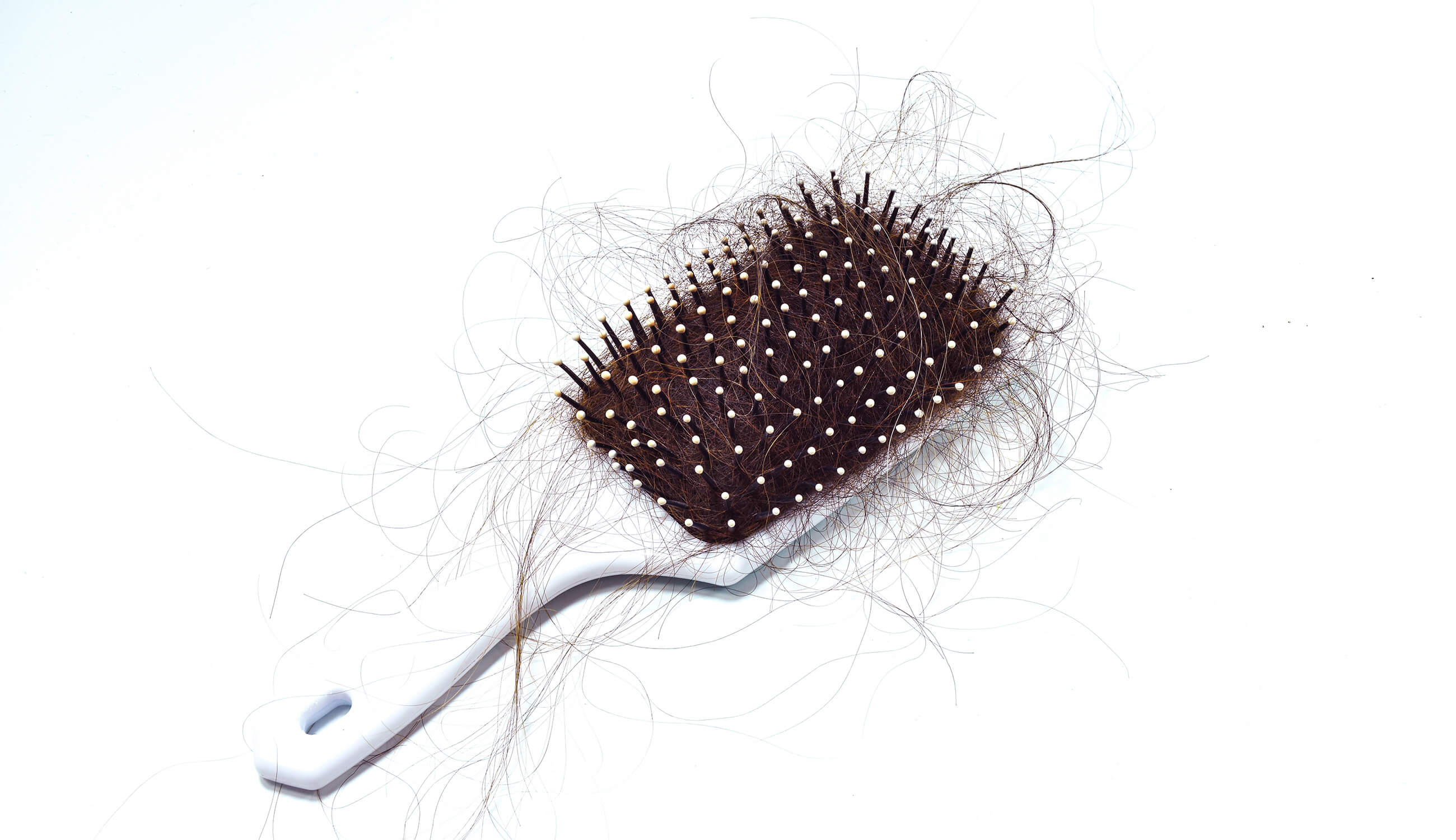 Can Supplements Help Hair Loss?
In a market inundated with hair loss vitamins boasting claims, promises, and money-back guarantees to help with hair loss, it's easy to see why these supplements are so popular. While it can be complicated to tell if these hair remedies really work, some can help with the general health of your tresses. A few are B-complex vitamins, zinc, iron, vitamin C, and omega-3 fatty acids.
But as with any supplement or vitamin, there are good and bad points – the cons in this case being what you're actually putting into your body. Some of the disadvantages of these supplements include the fillers or binders that reduce the overall quality and benefit of the supplement, or capsule materials that the body doesn't absorb properly.
Most importantly, supplements can have drug interactions with medicines you may be on, affect surgeries and cause an increased risk of bleeding. Before starting one for hair loss treatment, always discuss any new supplement with your primary care physician.
Newsletter
Subscribe
for more blog updates and exclusive discounts
Natural Hair Treatments for Hair Loss
With different potential triggers and markets flooded with supplements and remedies for hair loss, it can get a bit hairy trying to find safe, effective products. We're here to help take some of the guesswork out of hair loss treatments, so you can have a fallout from your fallout without losing your tresses.
Hair Oil
Argan oil is one of the most popular ingredients for hair growth and scalp health, and this superstar is at the core of our organic Argan Oil. Our lightweight, non-greasy formula is naturally rich in vitamin E, phenols, carotenes, squalene, and essential fatty acids to deeply moisturize, nourish, and soften strands. It smooths and lightly glosses hair for healthier texture and bounce, while also acting as an effective detangler (without slippery, harsh silicones found in most traditional hair serums).
Smoothing Hair Serum
It's important to add layers of resilience and strength to our strands with hair serum, and our Pro-Vitamin B5 Smoothing Hair Serum fits the bill, especially for those struggling with limp or brittle hair. Strengthening proteins and healthy omega fatty acids support hair health, leading to long-term regrowth benefits. Pro-Vitamin B5 oil for hair creates more shine and fewer split ends, while vitamin E seals in moisture – all without leaving hair feeling greasy or heavy.
Growth Serum
As rosemary oil is known to be effective in promoting hair growth, it's a good idea to make rosemary a part of your hair care routine. Our Rosemary Grow Serum provides all the benefits of this powerful botanical. It will increase cell turnover and stimulate hair growth. In addition to the essential oil, it also has Vitamin E, sunflower seed oil, castor seed oil, and medicinal herb rosemary to promote hair growth and tons of shine.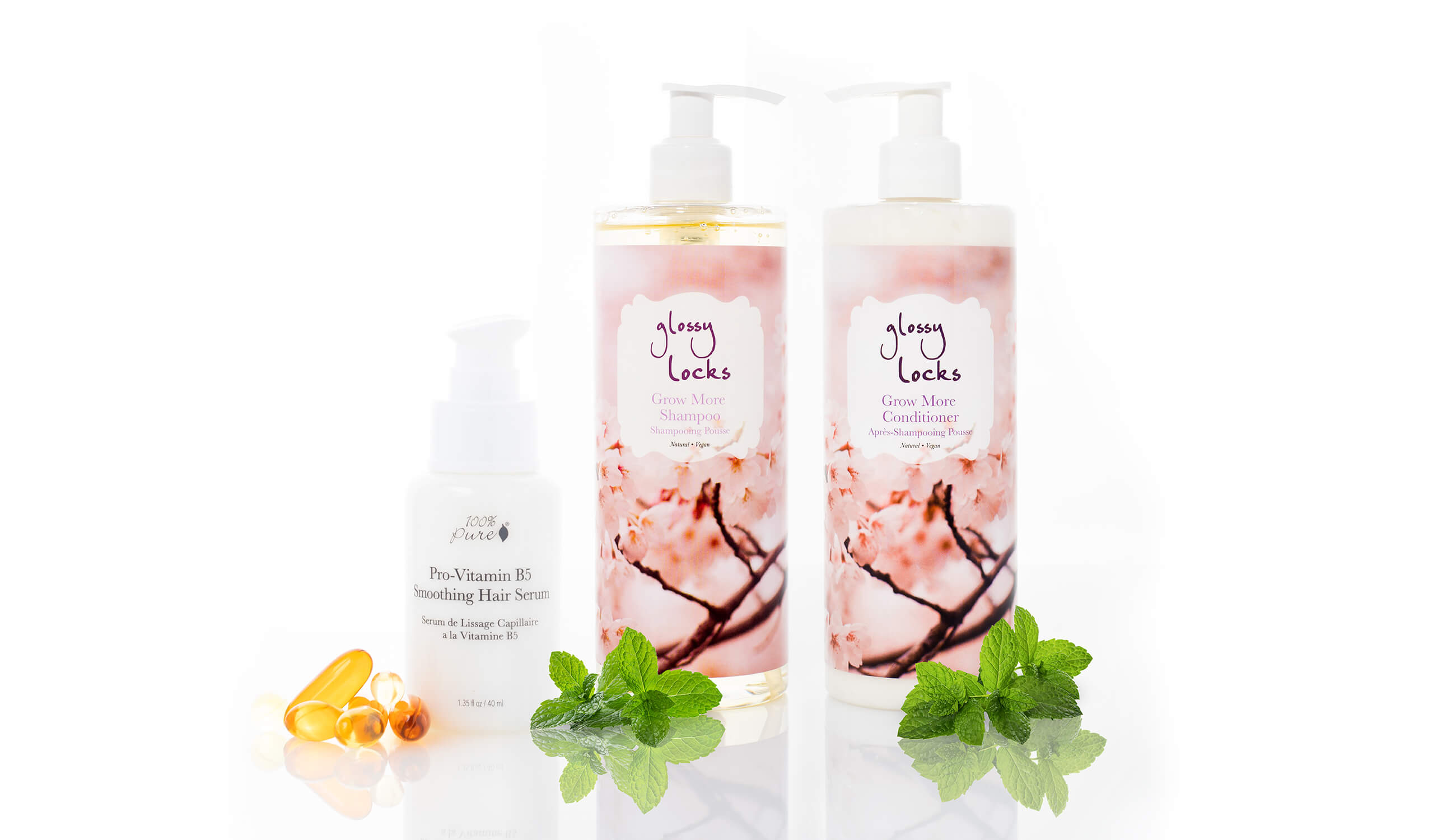 Hair Wash
A great duo for your daily hair-washing routine is our Grow More Shampoo and Conditioner. Formulated to reduce shedding and promote healthy hair growth, this natural shampoo deep cleans and clarifies the scalp without stripping. The conditioner nourishes and hydrates for smooth, healthy strands.
Which Scalp Tools Are Best for Hair Growth?
Healthy, happy hair starts with a healthy scalp! It's important to gently exfoliate our scalps to remove the build-up of dead skin and keep the hair follicle clear. By doing so, you'll be well on your way to promoting hair growth. Read on to learn which scalp tools are best for hair loss!
Scalp massagers
These tools are great for removing buildup and stimulating blood circulation for a properly functioning scalp. Scalp massagers are excellent for releasing the tension that we all tend to hold up top. Handheld and portable scalp massagers are easy to tote around or store in the medicine cabinet.
Scalp circulation tool
Who doesn't love a scalp massage? Unless you frequently have access to a salon, you'll need a scalp circulation tool for the best results. Scalp circulation tools help relieve stress and tension, and increase blood flow to the scalp to encourage hair growth and follicle health. If you're using hair oil, a circulation tool also spreads and massages natural oils to promote hair shine and growth.
Shampoo brushes
These brushes are great for stimulating blood circulation to the scalp and encouraging hair growth. They have flexible bristles that comfortably stimulate and gently exfoliate your scalp while lathering up with your favorite natural shampoo.
Microneedling tools
Microneedling tools can boost scalp health, which can help treat and prevent hair loss, keeping hair full and healthy for longer. Microneedles lead to tiny insults in the dermis, or micro-injuries causing minor inflammation. This prompts the skin to stimulate collagen production in response. Even if you're afraid of needles – don't worry, these are tiny, but they may still not be the tool for everyone! Talk to your hairstylist about using one if you have questions.
Hopefully, these hair loss treatment tips will leave you feeling a little less stressed if you're experiencing hair loss! Try to be patient, as most of the time our hair will recover with a little helping hand.
We carefully hand-select products based on strict purity standards, and only recommend products we feel meet this criteria. 100% PURE™ may earn a small commission for products purchased through affiliate links.
The information in this article is for educational use, and not intended to substitute professional medical advice, diagnosis, or treatment and should not be used as such.
Sign up to our email newsletter for more blog updates and exclusive discounts.
< Older Post | Newer Post >