How to use rosemary to improve the health of your scalp and hair
From Dull to Luscious: Discover the Benefits of Rosemary for Hair Growth and Scalp Health!
Posted on March 1, 2023
Written by: 100% PURE®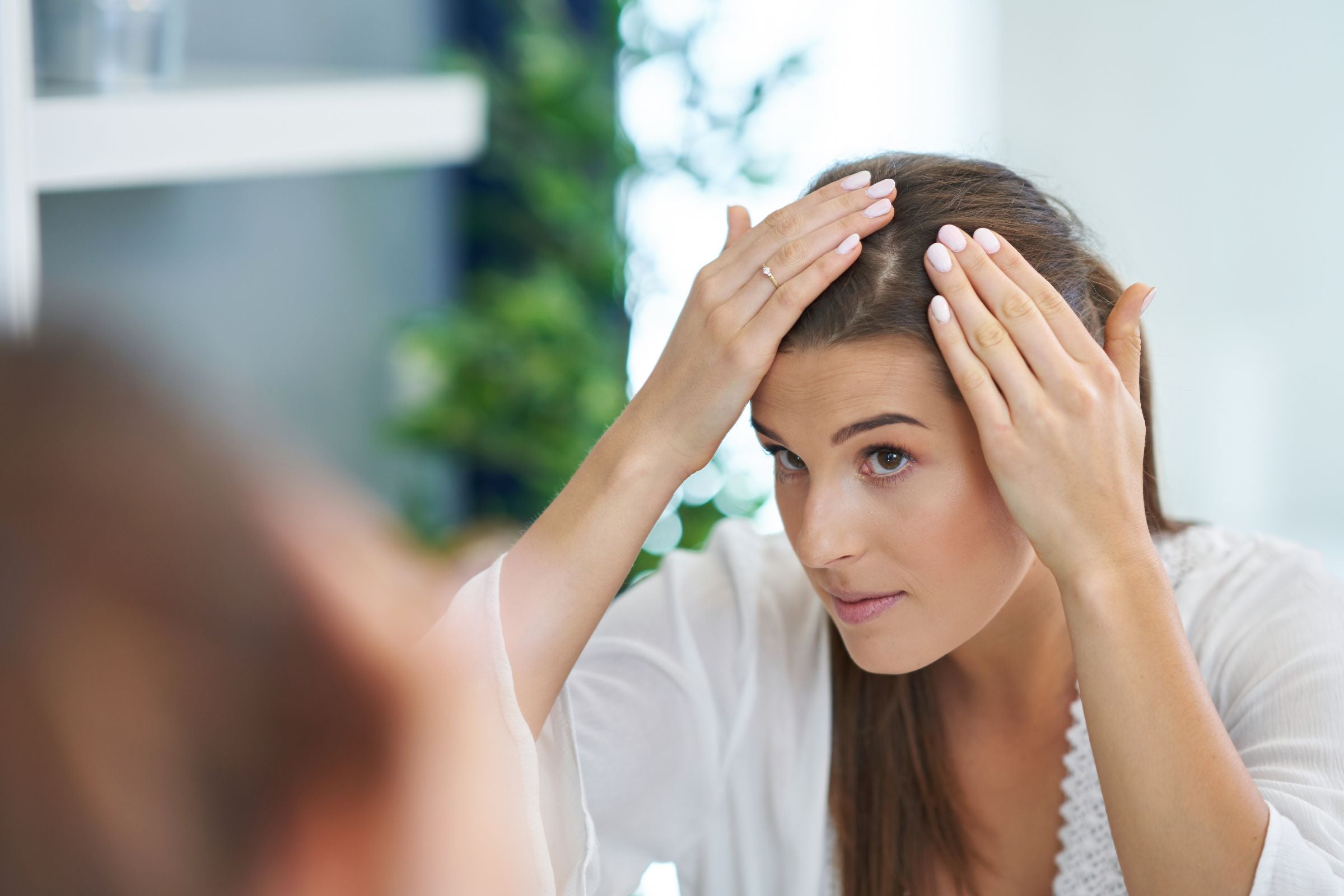 When it comes to hair growth, some things just can't be rushed–or can they? Rosemary, also known as Rosmarinus officinalis, is an aromatic herb often used for cooking, and it may be the secret to a fuller, thicker mane in a short amount of time.
Rosemary oil is an essential oil made from rosemary, and it has many uses including everything from hair growth to aromatherapy. Rosemary oil has long been used in traditional medicine to stimulate hair follicles and improve hair growth while bolstering strength.
For centuries, rosemary has been known for its extraordinary scalp-strengthening abilities, as it nourishes the scalp to promote healthy cell turnover and improve circulation, helping new strands of hair to sprout more quickly. Additionally, rosemary oil can even help reduce scalp inflammation, relieve dryness and itchiness, and fend off dandruff. If you are looking for a way to naturally get your hair looking healthier than ever then rosemary oil might just be the answer you've been searching for!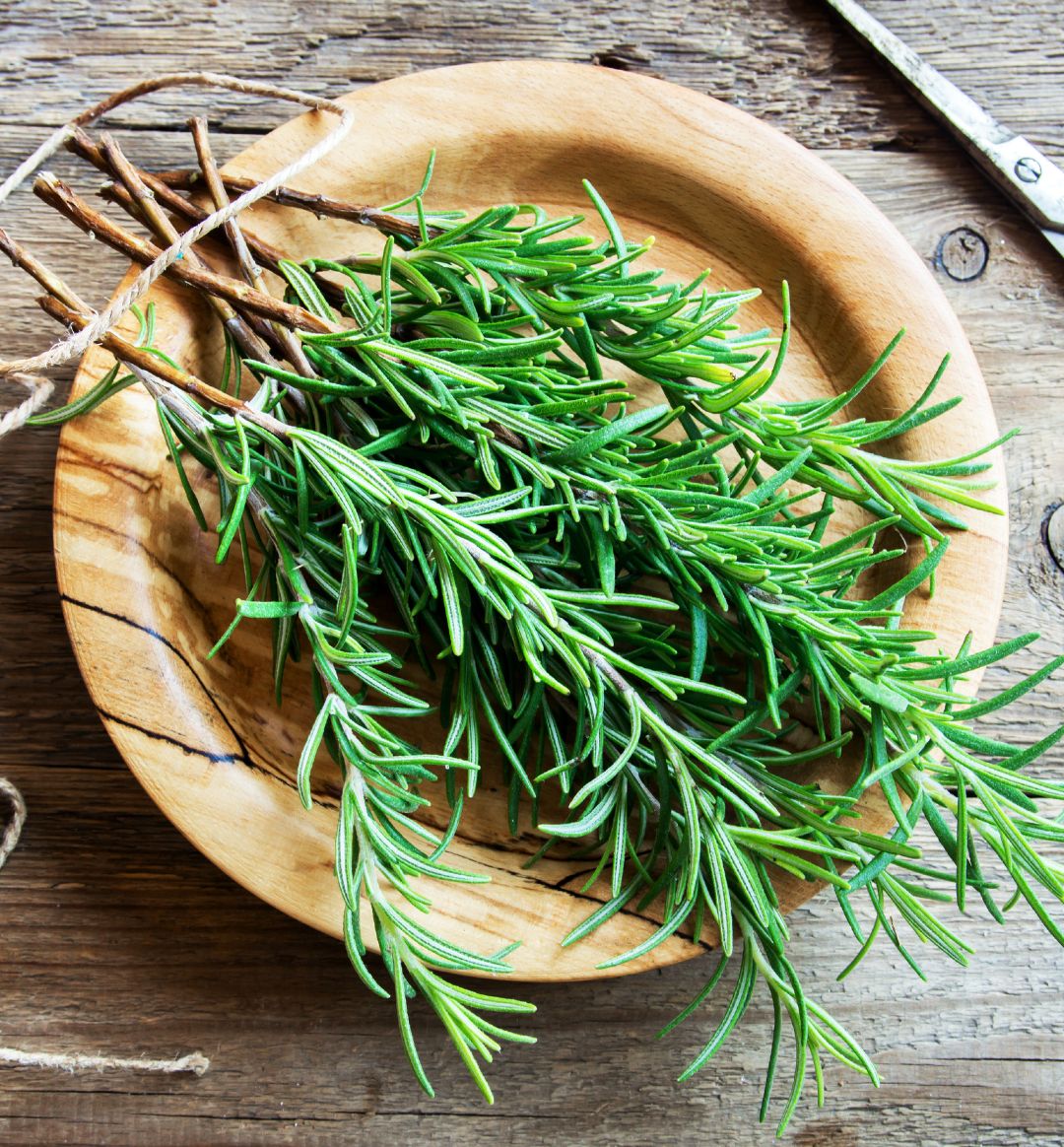 What is Rosemary and What are its Benefits for Scalp and Hair Health?
Rosemary is a woody, perennial herb that has been used for centuries to add flavor to various dishes. The rosemary plant is native to the Mediterranean region and belongs to the mint family, and it's known to grow up to 3 feet tall. Rosemary has an evergreen, needle-like leaf and a strongly aromatic scent that can be described as slightly reminiscent of pine and lemon. It's an extremely versatile herb that can be used in many different ways.
Rosemary has a long history in hair care, stretching back to ancient Greece and Rome. Fresh rosemary sprigs used to be placed on the heads of young maidens to protect them from evil spirits, and it was also believed to make hair strong and healthy. Today, rosemary oil is widely used in hair growth treatments, given that it's been shown to strengthen each strand of your hair while protecting it from environmental damage. Rosemary oil stimulates the circulation of blood to the scalp resulting in better nourishment of follicles which encourages new hair growth.
From its antibacterial and anti-inflammatory properties, rosemary can be used in a variety of different ways for the body and even externally for the home. Rosemary oil has been proven to help minimize inflammation of skin conditions such as acne and eczema that many people suffer from. Rosemary oil has also been known to increase circulation, meaning it can be applied topically or taken orally to encourage new growth of hair follicles if you are experiencing thinning hair or balding areas.
Rosemary oil can also help to reduce dandruff, thanks to its antiseptic and anti-inflammatory properties. Additionally, rosemary oil provides moisturization to both the scalp and hair strands for softer, shinier hair. To gain the benefits of rosemary oil for your scalp and hair health, consider adding it as an ingredient in your homemade products, like rosemary hair oil, or purchasing ready-made rosemary oil treatments. What's more - rosemary oil not only helps keep your locks luscious but its sweet herbal scent will have you smelling great!
Newsletter
Subscribe
for more blog updates and exclusive discounts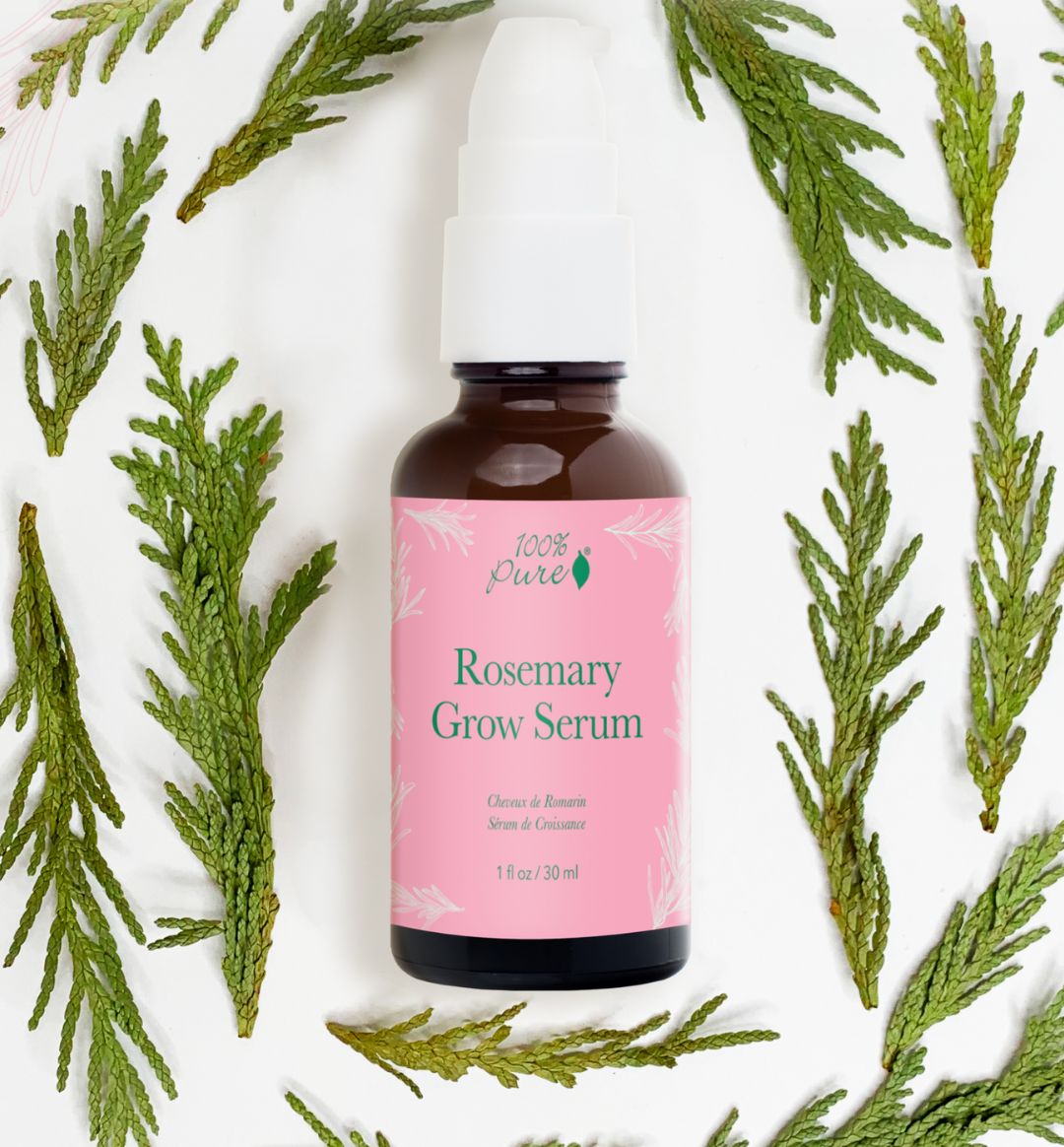 How to Use Rosemary for Scalp and Hair Health
As rosemary oil is known to be effective in promoting hair growth, it's a good idea to make rosemary a part of your hair care routine. Rosemary is an incredibly versatile ingredient to use in your hair care routine, and it has long been used as a natural moisturizer and can improve circulation, leading to fuller hair growth over time. Our rosemary serum provides you with all the benefits of this powerful botanical, without any of the fuss that goes into DIY recipes! Just a few drops on the scalp and roots daily can help promote healthy hair. Try using it after washing your hair for additional conditioning benefits - rosemary's unique scent will invigorate both your senses and your scalp.
Experts suggest using rosemary oil 3-4 times a week and putting it directly onto the scalp for the best results. If you plan on using a rosemary essential oil for hair growth, use a carrier oil such as coconut or almond oil to dilute its concentration. Applying rosemary essential oil without doing so could lead to irritation or an allergic reaction on the scalp. After applying the rosemary oil, massage your scalp in a circular motion for 5-10 minutes and leave it overnight before washing it off with cold water in the morning. Repeat this process every couple of days and you will see positive results over time!
Layering rosemary-based hair care products are also a great way to maximize the nourishing effects of rosemary and produce stunning results. To get the best out of rosemary oil for hair growth, layering rosemary-based products is key. Start with a rosemary shampoo to gently cleanse your scalp and stimulate follicles. Then follow up with a rosemary conditioner that will nourish your hair and leave it feeling soft and manageable. To finish, you can use rosemary essential oil directly on your scalp–this not only promotes hydration but helps add shine to your tresses too! Combining the products in this way will provide deep nourishment and strengthen your hair cuticles to help prevent breakage. With a little bit of rosemary love, you'll be able to rock glossy, luscious locks in no time.
Conclusion
Rosemary is an herb known for its woody aroma and beneficial culinary and medicinal properties. Its health benefits can also extend to the scalp and hair, especially when rosemary oil is used. Rosemary oil for hair growth richly nourishes strands, making them stronger and shinier with regular use. It helps to reduce flaking and dandruff, calms itching, promotes healthy new growth, and repairs damage. Plus, rosemary oil is highly aromatic–giving your hair a pleasant scent throughout the day! For best results, rosemary can be incorporated into your hair care routine in shampoos or conditioners that contain the essential oil or by doing a rosemary massage on your scalp before shampooing. With so many ways rosemary can improve scalp health, make it part of your hair care regimen today!
Finally, developing an effective and consistent hair care routine is essential for achieving beautiful, healthy hair. Not only will a good regimen provide the nourishment and protection needed to promote growth, but it can also cut down on how often you have to get haircuts or color treatments. To take your routine to the next level, rosemary oil can be used as an all-natural booster for hair growth. This scented oil works with your scalp's natural sebum production to prevent dryness and give your mane a glossy shine. With rosemary oil in tow, you can achieve optimal hair health with minimal effort!
We carefully hand-select products based on strict purity standards, and only recommend products we feel meet this criteria. 100% PURE™ may earn a small commission for products purchased through affiliate links.
The information in this article is for educational use, and not intended to substitute professional medical advice, diagnosis, or treatment and should not be used as such.
Sign up to our email newsletter for more blog updates and exclusive discounts.
< Older Post | Newer Post >