The Benefits of Strawberry Extract in Skincare Products
How this sweet fruit has sweeter benefits for skin health – plus the best ways to incorporate this bright berry into your daily routine
Posted on February 28, 2023
Written by: 100% PURE®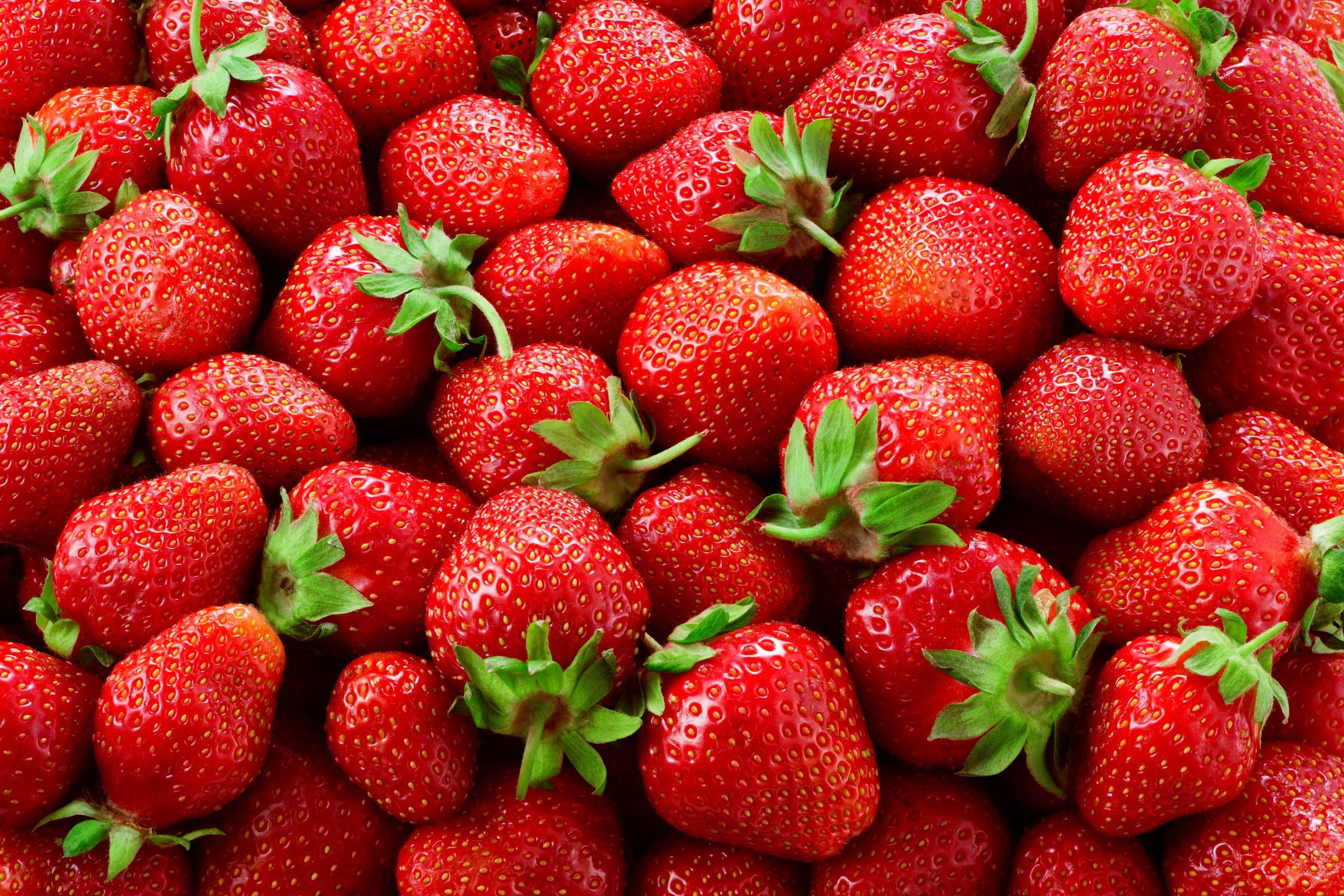 Strawberry cheesecake, strawberry shortcake, strawberries alone…who doesn't love this sweet, bite-sized berry? Seeing as strawberries weigh in as the country's most favorite fruit, you might have guessed we're part of that berry-loving patch, too!
Aside from their sweet scent that evokes memories of spring, fruit salads, and picnics, strawberries – particularly the extract - have berry beneficial skin and beauty benefits. Follow along as we rave over this super fruit and how to incorporate strawberry extract into your skincare routine for supple, radiant skin!
What Is Strawberry Extract?
Whether consumed fresh to added as flavorings, strawberries, specifically, their extract, are not only a popular addition to food and dairy products, they're very fruitful ingredients in beauty and skin care. But what exactly is strawberry extract and where does this powerful multitasking ingredient come from?
Strawberry extract contains elements of strawberries and other beneficial nutrients. It can be extracted through heating or soaking – with water and/or alcohol as the main ingredients - or through distillation processes. Specific ingredients in strawberry extract can vary from brand to brand. This predominantly means that more conventional extracts will utilize alcohol in the extraction process.
On the other end of the berry patch, more natural methods will use water and actual pure ingredients. At 100% PURE, we are committed to producing the purest, healthiest products with natural, good-for-your-skin but better ingredients.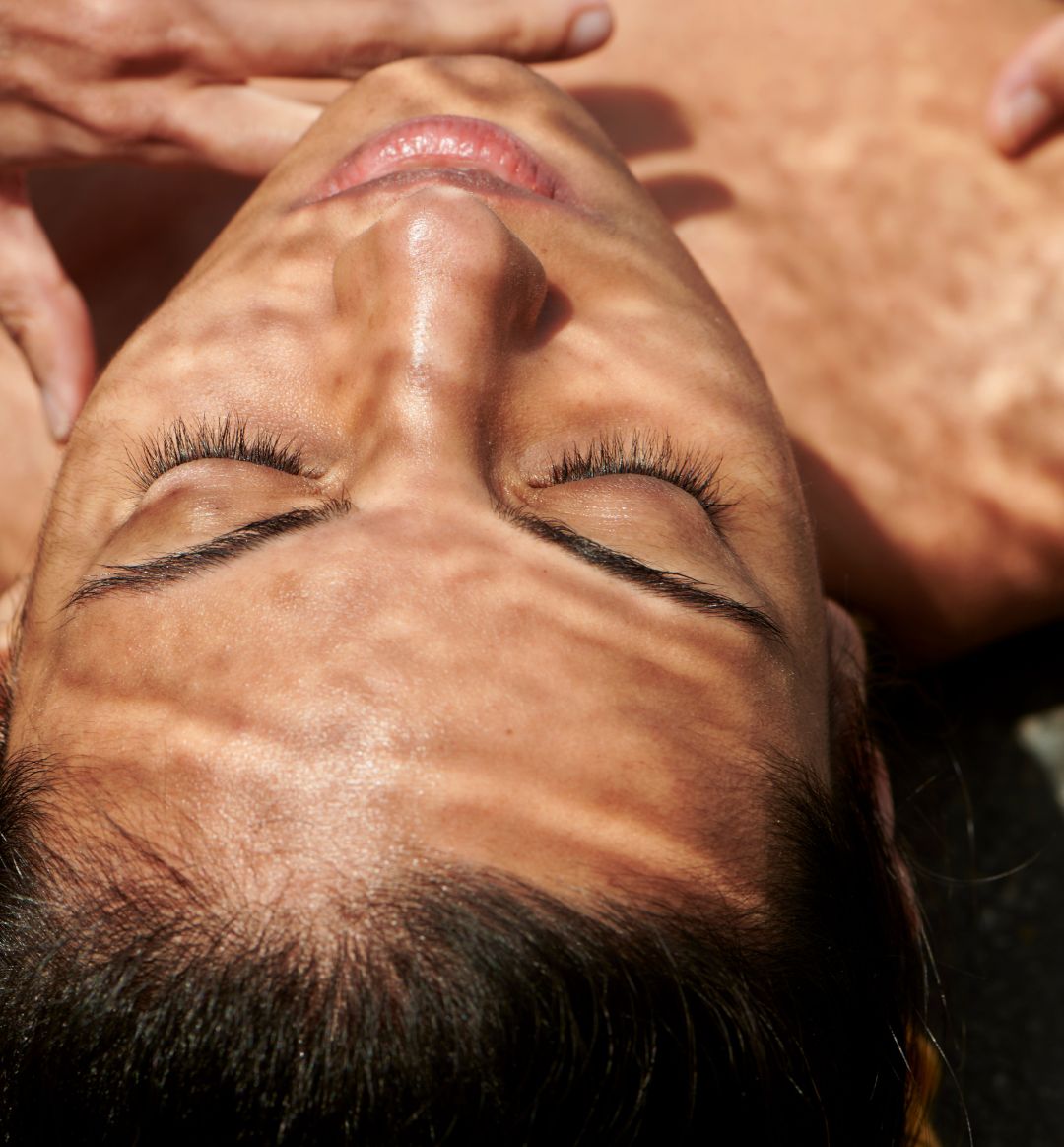 Origins of Strawberry Extract in Skin Care
Strawberry is arguably the quintessential spring (and summer) fruit. It's also the most scrumptious in smoothies, have the most delicious smell, and is the best thing to put on a shortcake. This fragrant, bright berry is also surprisingly berry-ficial for your skin. But how did strawberry extract 'burst' into the beauty realm?
Though the medicinal use of garden strawberries can be traced back to around the 14th century, its beauty uses can be found even a century earlier in France. This would make sense as strawberries were originally cultivated in northern Europe, and then made their merry-berry little way over to France.
Historical literature and writings indicated that the leaves, roots, and fruits of a variety of strawberries called Fragaria Vesca (Alpine Strawberry) were mashed up and used as a skin tonic. It was believed the anti-inflammatory properties of this strawberry decreased sunburn and skin blemishes. The fruit juice was used for discolored teeth, as well as for digestive upset and gout.
The Benefits of Strawberry Extract for the Skin
Now that we got a brief origin of strawberry extract, let's explore how this multitasking ingredient can benefit your skin. Packed with powerful antioxidants and healthy nutrients, strawberry extract can have impressive benefits for many different skin types and concerns:
Acne-fighting properties: Strawberry extract is a natural source of salicylic acid, which fights acne by sloughing away dead skin cells and purifying clogged pores, and eliminating excess oil and other impurities. This is a great ingredient for acne-prone skin because it'll help to moisturize and balance your skin while eliminating blemishes.
Anti-aging properties: Strawberry extract is also high in antioxidant vitamin C, which has been shown to combat free-radical damage.
Complexion-brightening properties: The salicylic acid in strawberry extract will help to gently resurface your skin, banishing dullness and revealing radiant, new skin. Meanwhile, vitamin C will help to stimulate cell renewal and circulation, resulting in a healthy glow.
UV protection: Although it hasn't been definitively proven, some research supports the idea that strawberry extract can help to protect your skin against UV rays, helping to reduce the risk of photodamage to the skin.
Hydrating powers: The antioxidant, ellagic acid, in strawberry extract, can nourish and hydrate the skin. Additional moisture encourages your complexion to develop and maintain its resiliency and flexibility.
Anti-inflammatory effects: Strawberries have anti-inflammatory properties, which can soothe and calm irritated, sensitive, and acne-prone skin.
Boosted skin health: Consuming strawberries as part of a healthy diet can improve the health of the skin, making it look more radiant and youthful.
Antioxidant properties: Strawberries contain antioxidants like vitamin C and ellagic acid, which can help protect the skin from damage caused by free radicals.
We need to overstate the bountiful benefits of strawberry extract for anti-aging concerns! If you have specific skin issues like fine lines and wrinkles, strawberry extract is an anti-aging all-star ingredient! Strawberries are jam-packed with powerful antioxidants or polyphenols, which help protect against UV damage and defend against signs of premature aging.
The extract's rich source of ellagic acid and alpha hydroxy acids gently exfoliates skin for a smoother, brighter complexion. Vitamin C also helps to brighten and even your skin, and lessen the appearance of dark spots. Let's just say strawberry extract has a glowing reputation for radiant skin!
Newsletter
Subscribe
for more blog updates and exclusive discounts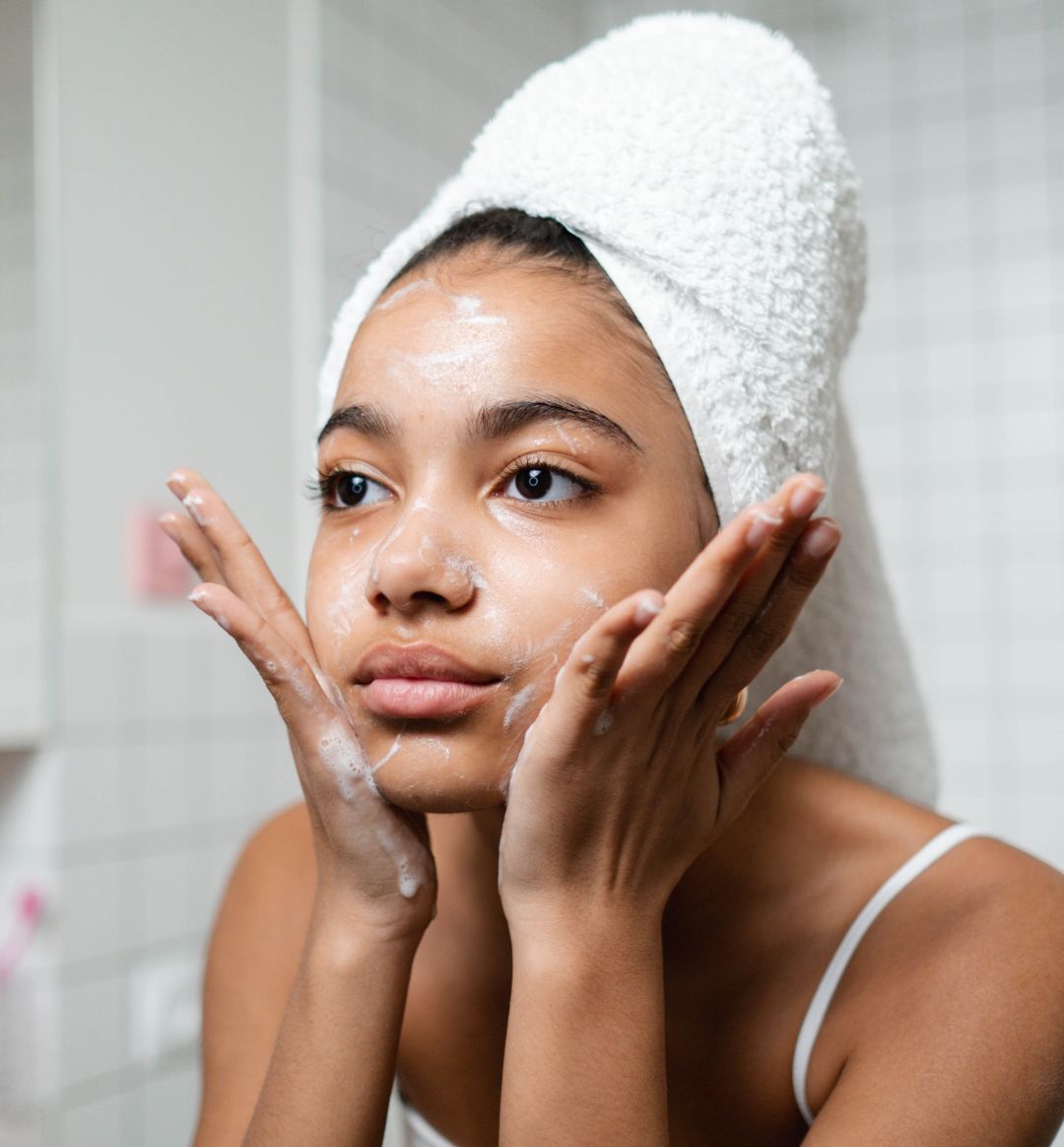 How to Incorporate Strawberry Extract into Your Skincare Routine
Strawberries are naturally sweet treats with no shortage of substance: we're talking vitamins, antioxidants, and alpha hydroxy acids to name a few. They're not only fruits that are good for the skin, but they're great for virtually all skin types and concerns. With that kind of compatibility, it's no wonder you'll find strawberry extract in skin care products ranging from cleansers to scrubs – even DIY masks!
Generally, natural skin care products like toners and serums with strawberry extract are suitable to use twice daily for most skin types. However, in addition to the extract's natural, gentle exfoliating properties, scrubs that include the famed red berry and other exfoliants, such as surgery, and grainy scrubs, might irritate sensitive or reactive skin. You'll want to do a patch test first.
PRO-TIP: Since strawberries contain natural alpha hydroxy acids, you'll want to be mindful not to combine formulas with strawberry extract with more potent hydroxy acids, which are powerful exfoliants, to avoid irritating your skin.
Skin Care Products with Strawberry Extract – Plus More Berry Beneficial Formulas
Strawberry extract and other berry infusions are the names of the berry patch here. Many of our product favorites and makeup harness the anti-aging, brightening, and calming properties of berries and fruit pigments to support healthier skin.
But two of our cult-fave happen to be special-edition products released during the summer that were hugely popular! They just might unveil their grand presence again in the upcoming months. But you'll have to check back to catch them before they disappear.
This richly moisturizing cream features the power of superfruits with acai oil, goji seed oil, aloe juice, and additional antioxidant-rich ingredients. It has a delectable, light, fruity fragrance, and a rich, creamy, whipped lotion texture that deeply nourishes skin with olive oil and avocado oil for a smoother, radiant complexion.
Our fan-favorite facial scrub – besides our strawberry-lemonade jelly scrub - utilizes crushed organic acai berries and skins to create a stimulating scrubby effect. This scrub treats skin with detoxifying elderberry and serves collagen support in the form of Chinese strawberry (also known as yumberry). Antioxidants hit environmental stressors, while anti-inflammatory acai fights acne-causing bacteria.
With the low comedogenic ratings of its fruity ingredients, this oil is a great choice for any skin type. It features anti-aging fruits like acai, goji, and mangosteen. These ingredients provide essential antioxidants to help protect against daily environmental stressors. Sea buckthorn increases hydration, reduces redness, and offers anti-inflammatory benefits to calm acne.
Radiant, healthy skin doesn't need to be hard to achieve. If your palette loves fruit, your skin is certainly going to be berry happy with the benefits of strawberry extract. With no shortage of skin-brightening vitamins, powerful antioxidants, and exfoliating acids, we're pretty sure these radiant berries need a spotlight in your skincare routine for improving the health and appearance of your skin.
We carefully hand-select products based on strict purity standards, and only recommend products we feel meet this criteria. 100% PURE™ may earn a small commission for products purchased through affiliate links.
The information in this article is for educational use, and not intended to substitute professional medical advice, diagnosis, or treatment and should not be used as such.
Sign up to our email newsletter for more blog updates and exclusive discounts.
< Older Post | Newer Post >