7 Surprising Causes of Greasy Hair
Why bad grease happens to good hair, and how the right natural hair products can help
Posted on October 16, 2019
Written by: 100% PURE®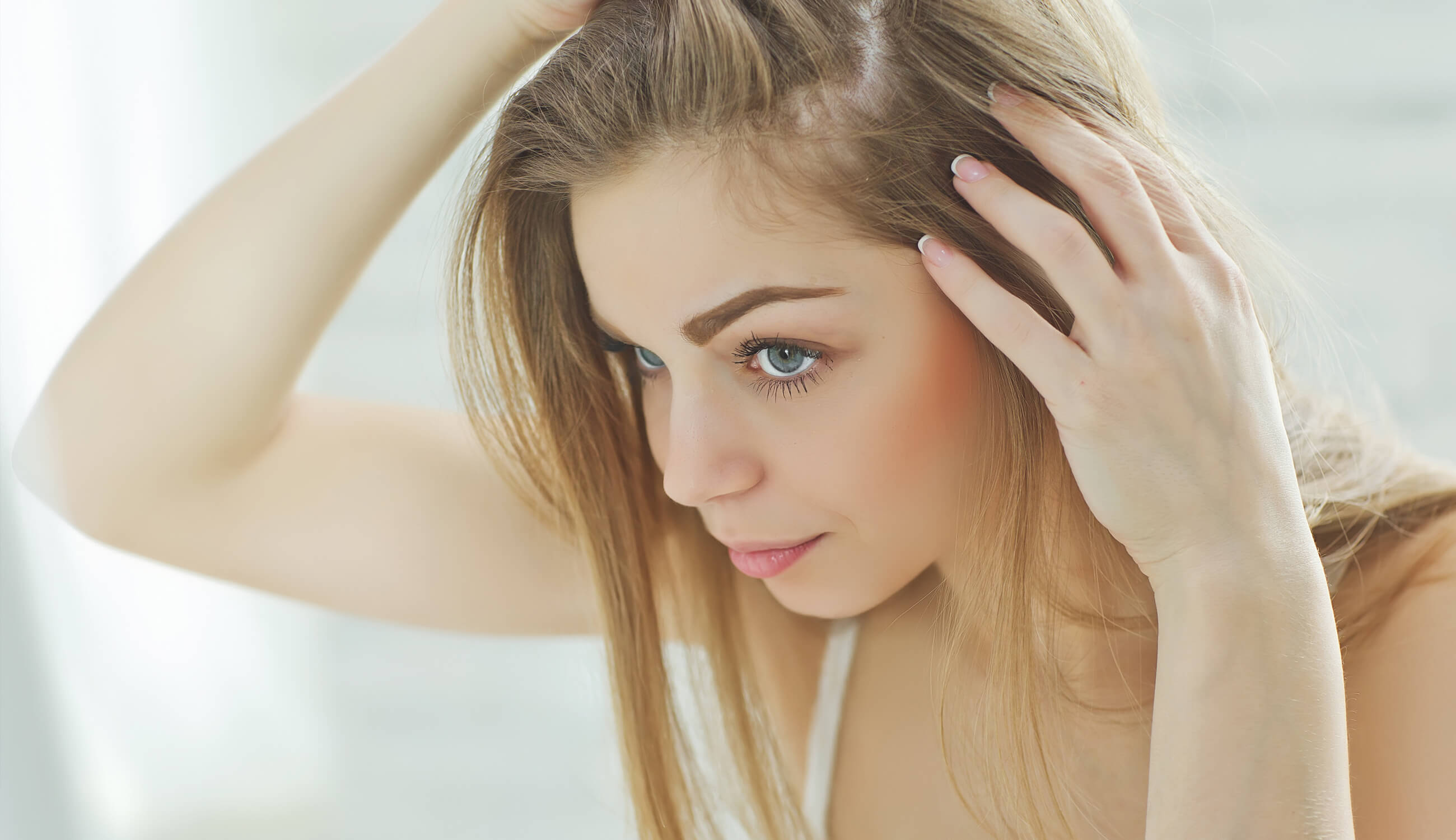 Stuck in a rut with greasy hair that literally weighs your strands – and you – down? Greasy hair can prevent you from looking and feeling your best, and can be especially frustrating if you don't know the cause. Sounds hair-rific, right?
It's time we find out what could be causing greasy hair to recur. We'll teach you how to get grease under control with natural hair products, and tame those oily tresses once and for all!
What's Causing Your Greasy Hair?
There's nothing more discouraging than having to wash your hair every day because it's greasy. Then you go through the whole shampoo-condition-dry-style process only to end up with limp, clumpy, oily, or heavy strands. Now you've got a hair-tastrophe on your hands!
To get to the root of greasy hair, it's important to look at your hair care routine. You should know that regular shampooing isn't all that's standing between you and fresh-looking hair. There are also pesky, grease-enhancing ingredients and surprising daily habits that may be the culprit to your oily tresses.
Time to take charge against oily residue and uncooperative strands, by shining light on these all-important hair care behaviors!
1. You're using the wrong shampoo and conditioner
Just like skin types, everyone's hair is different and requires a unique balance of products. Using the wrong shampoo and conditioner for your hair type can cause a buildup of product on the scalp and strands, causing irregular itching and a dingy appearance. This buildup of product at your roots can also trap oil and make for heavy, greasy hair.
To help prevent product buildup, look for shampoos that are lightweight and absorb thoroughly into the hair. Steer clear of store-bought shampoos and conditioners that are loaded with oils, polymers, and silicones: all of which can leave residue behind and a buildup that's difficult to rinse out. Using natural hair products with a balance of clean ingredients can enhance natural shine – without hair-hindering buildup.
2. You're waxing on (too much) – or should be waxing OFF
Hair wax is great for adding texture and shape to your strands. While some waxes work well on thick and medium-textured hair, these can be too heavy for thin or fine hair types – especially those with longer strands.
Waxes tend to leave residue and buildup on finer hair types and can result in drab, limp locks. Plus, if not washed out properly, waxes could make your greasy hair even greasier – no thanks!
Opt for natural hair products with a light gel hold or light pomades, which can give you a flexible hair-hold instead of a hair-flop. Remember: if you're going the wax route, a little goes a long way. Using too much of certain waxes can weigh your hair down and make it both oily and unmanageable.
3. The products you're using contain harsh, hair-dulling ingredients
Greasy hair is a beauty affliction that we all have to overcome at some point. There are many store-bought hair products that not only enhance your greasy hair problem, they leave you with dull and lifeless strands. One BIG hair culprit: sulfates. After hearing more, you won't want to let these infamous ingredients determine the sul-fate of your beautiful tresses.
These harsh surfactants can be the leading cause of greasy hair woes. Though these chemical detergents create a sudsy feeling when you work up a lather, sulfates create a vicious cycle of aggressively stripped hair that then leads your scalp to overproducing oil – the leading cause of greasy hair, Instead, swap these with sulfate-free shampoo and conditioner formulas for natural shine, without extra grease.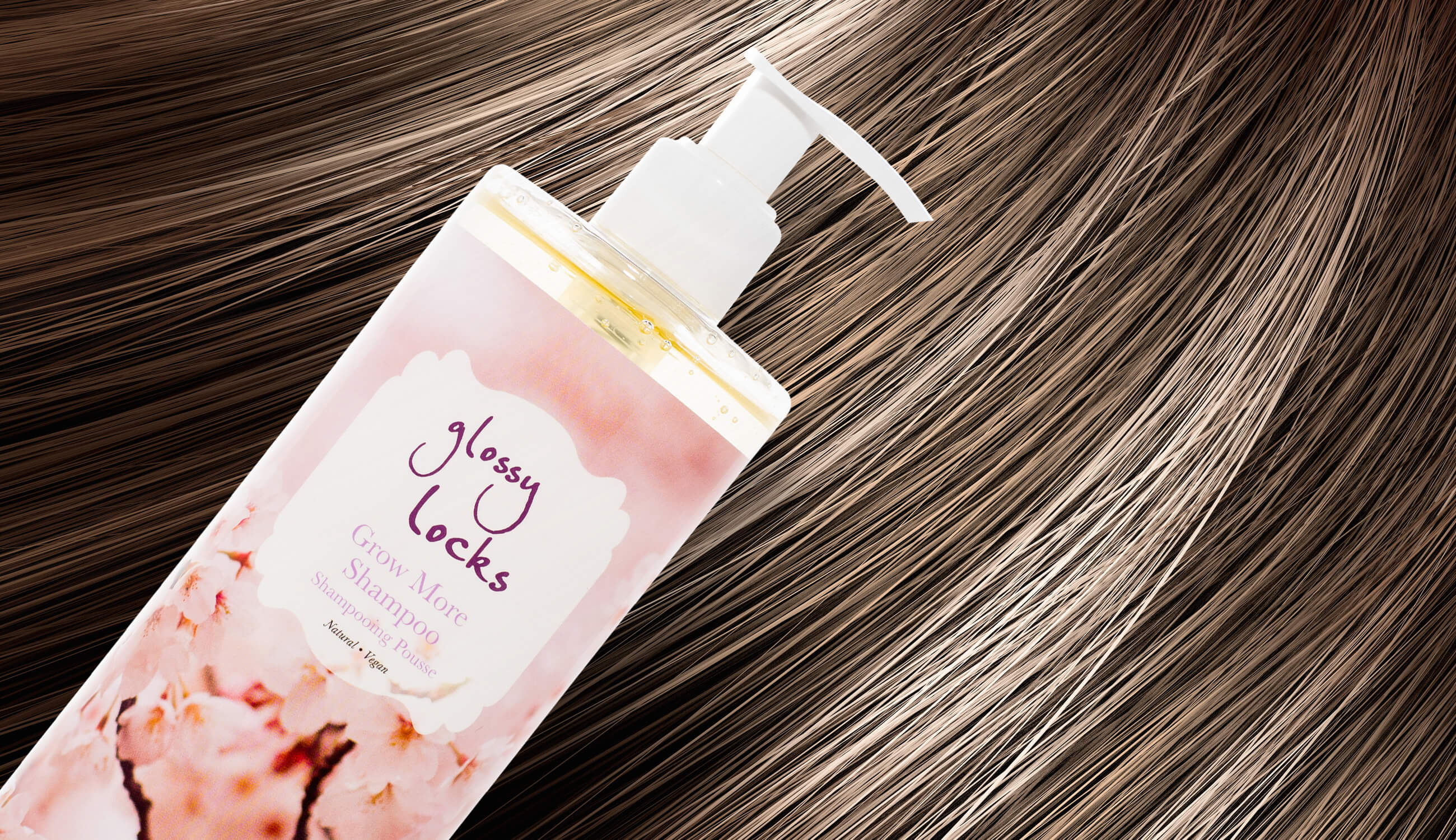 4. Your hair might need some clarity
If your daily hair routine involves sprays, serums, pomades, or other styling products, you better make sure that your conventional shampoo is effectively removing all that product buildup. As we learned earlier, this same buildup will leave your hair feeling heavy, greasy, and stringy.
Enter the almighty hair clarifying shampoo! Maybe you rely on dry shampoo on the days between washes, and you need a deep cleanse to remove any product buildup on your hair and scalp. Whatever the case, using natural hair products for clarifying your hair might be all that's necessary to kick the gunk to the curb and get your hair back to its normal self.
5. You're using the wrong oils for your hair
We know – it sounds confusing and counterproductive for oily hair! But there's evidence that putting oil on your hair can help prevent the appearance of a greasy scalp. The reasons this theory works: once you strip your hair of its natural oils, the scalp goes into oil production overload, undoing everything you're trying to combat. Sigh.
Although, it should be noted that certain store-bought hair oils might not be best for your already oily scalp. There are many options within natural hair products that utilize oils aimed to add gloss – not grease – to your hair. Look for natural hair products with cosmetic or virgin grade oils, and NO fillers. Or, expand your hair care repertoire with hair serums formulated from natural ingredients.
6. Your products contain hair-loathing ingredients
Navigating the market of hair care products can be daunting, especially if you're committed to the lifestyle of natural beauty. It's a minefield loaded with parabens, alcohol, toxic dyes, synthetic chemicals, silicones, and fragrances.
We'd recommend avoiding any alcohol-based hair products (SD Alcohol 40, Ethanol, Propyl, or Isopropyl), and let's not forget sulfates (Sodium Lauryl Sulfate, or SLS). PEGs (polyethylene glycols) are petroleum-based compounds widely used in products, and should also be avoided for epithelial absorption risks.
Each of these synthetic ingredients has the potential to dry out scalp and hair, contribute to dullness, strip strands of protective lipids, and disrupt the natural moisture balance that keeps hair looking shiny and bouncy.
7. Try exfoliating your scalp
Healthy hair starts with a healthy scalp. As we do with our skin, it's important to consider the role of scalp exfoliation. On the scalp, dead skin and sebum can build up. If skin cells in this area are not exfoliated regularly, this buildup of sebum can lead to clogged hair follicles and damage to hair length, fullness, and growth. When we exfoliate our scalp, we remove any product buildup that wasn't cleaned off in our normal hair washing session.
Exfoliating is also an essential method for bringing oxygen into the scalp, and preparing it for maximum absorption of any hair treatments you apply. You can check out our guide to scalp exfoliation for a full breakdown!
With these tips, hopefully you can send greasy hair to the sidelines, and happily take your hair game all the way to the finish line. Choosing the right natural hair products is the key to a happy, healthy head of hair – especially since they come with clean ingredients that keep us feeling confident in our hair care efforts. Now that's a win-win for mind and mane!
We carefully hand-select products based on strict purity standards, and only recommend products we feel meet this criteria. 100% PURE™ may earn a small commission for products purchased through affiliate links.
The information in this article is for educational use, and not intended to substitute professional medical advice, diagnosis, or treatment and should not be used as such.
Sign up to our email newsletter for more blog updates and exclusive discounts.
< Older Post | Newer Post >