What products are sulfates in and are they harmful?
Posted on November 28, 2016Written by: 100% PURE®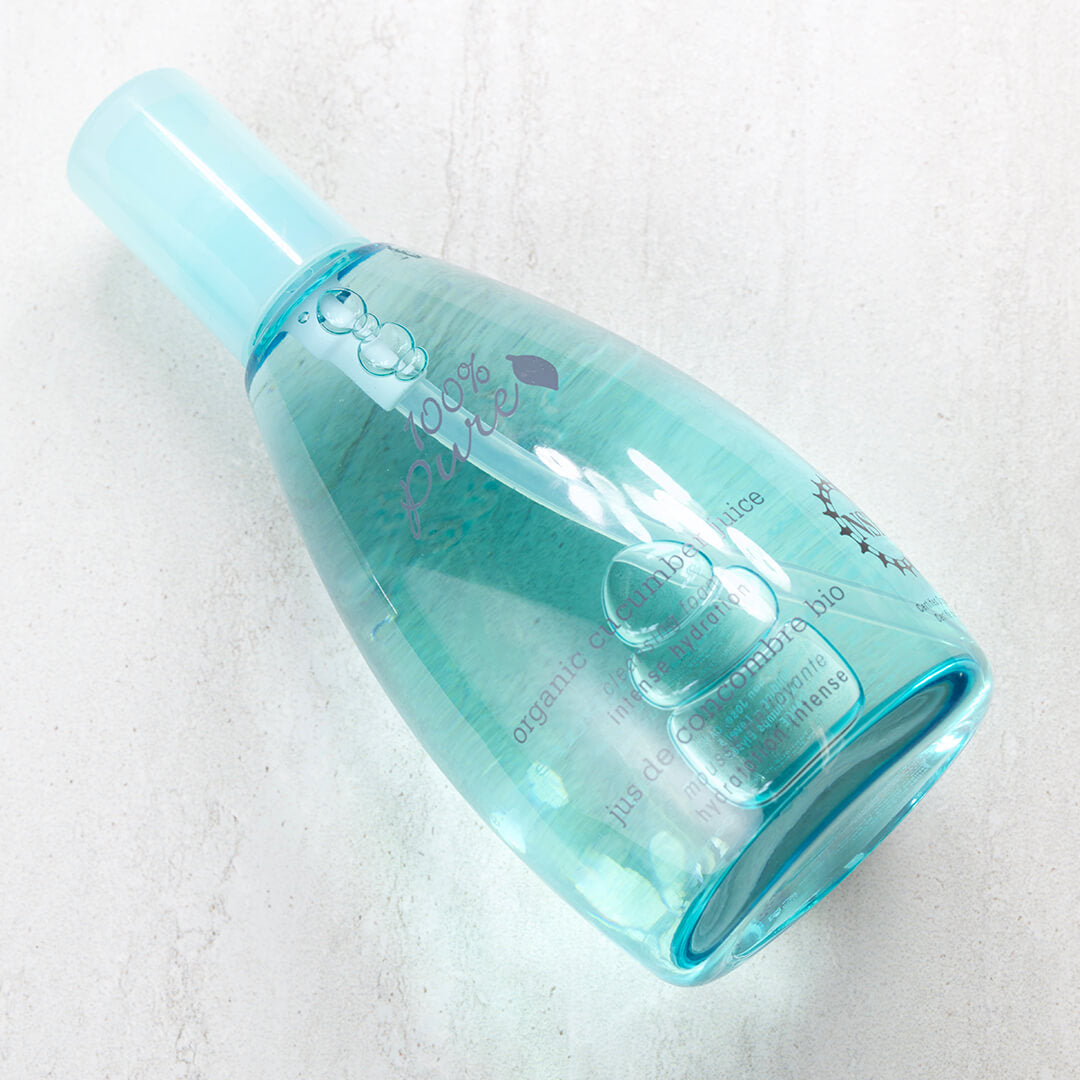 Sulfates are detergents and surfactants found in most body and hair care products. Sodium Lauryl Sulfate, or SLS, is the most common chemical latherer. These corrosive agents began as industrial strength, heavy duty cleaners that cut through grease and deeply soiled surfaces. They weren't intended for consumer use in the body care products, soaps, lotions, toothpaste and cleansers they're found in today. And they certainly weren't designed for frequent, close contact with human skin. But ever since the 1930s when sulfates were added to household products, people got used to--and started to expect--highly-lathering products.
Sulfates are abundant, cheap and one of the most widely used chemicals in America, which companies add as lathering agents. The problem? SLS is a major skin irritant. While it does indeed give a rich foam or lather, it provides a false sense of clean. What it's actually doing is stripping skin and hair of their own protective barriers and disrupting their natural moisture balance. SLS can easily penetrate dermal layers and enter the bloodstream. It can destroy the delicate lipid layers which keep skin supple and smooth. Harsh sulfates dry out skin and hair, making it dull while also inviting other toxins to more easily penetrate the skin's surface.
"SLS has shown up in the tissues of the brain, liver, heart and other vital organs. This strongly suggests it is retained long term in several body tissues." (Natural News) In addition, the chemical causes erosion and irritation of the eyes and mouth. Prolonged exposure is also associated with hair loss, gum problems, blurred vision and more.
Luckily, many natural companies have banned sulfates. You'll often see "SLS Free" and "Sulfate Free" on personal hygiene products at health food stores. Rest assured that all of our 100% PURE products are healthy and free of ANY toxins--sulfates included! For example, we have natural cleansers that richly foam and gently wash the skin without stripping or dehydrating it. Our Cucumber Juice Cleansing Foam (both the Original and Organic versions) are fantastic options to keep your face purely fresh.
Our Cucumber Juice Facial Cleansing Foam is our original and is a tried-and-true 5 star product. It hydrates with cucumber juice, rose hydrosol, green tea and calendula. The super gentle formula is wonderful for all skin types, but especially beneficial for those with sensitive skin. Check out the fabulous ingredients below:

Cucumis Sativus (Cucumber) Juice, Aloe Barbadensis (Organic Aloe Juice) Leaf Extract, Rosa Centifolia Flower Water (Organic Rose Hydrosol)*, Sodium Cocoate (Saponified Coconut Oil), Extracts of Camellia Sinensis (Organic Green Tea) Leaf*, Calendula Officinalis (Calendula) Flower, Chamomilla Recutita (Chamomile) Flower, Rubus Idaeus (Raspberry) Fruit, Rubus Fruticosus (Blackberry) Fruit, Fragaria Vesca (Strawberry) Fruit, Vaccinium Angustifolium (Blueberry) Fruit, Punica Granatum (Pomegranate), Cucumis Sativus (Cucumber) Fruit, Solanum Lycopersicum (Tomato) Fruit/Leaf/Stem, Apium Graveolens (Celery), Lonicera Caprifolium Flower and Lonicera Japonica (Honeysuckle) Flower Extract, Rosmarinus Officinalis (Rosemary) Leaf, Origanum Vulgare (Oregano) Leaf, Thymus Vulgaris (Thyme) Flower/Leaf, Lavandula Angustifolia (Lavender) Flower/Leaf/Stem and Cinnamomum Zeylanicum (Cinnamon) Bark, Sodium Ascorbate (Vitamin C), Tocopherol (Vitamin E) * Certified Organic
Our newly released Organic Cucumber Juice Facial Cleansing Foam is like a more concentrated version of the original. Its intensely hydrating organic cucumber hydrosol removes impurities and makeup, while boosting water into thirsty skin cells. It gently foams and detoxifies. Suitable for all skin types and purposefully made without sulfates or harsh detergents that can strip, dehydrate or irritate skin. See our pure ingredients below:

Glacial Water infused with Cucumis Sativus (Organic Cucumber) Hydrosol*, Decyl Glucoside (Plant Fatty Alcohols), Sodium Hyaluronate (Hyaluronic Acid), Fucus Vesiculosus (Organic Seaweed) Tincture*, Matricaria Recutita (Organic Chamomile) Flower Extract*, Sambucus Nigra (Organic Elderflower) Extract*, Ubiquinone (Coenzyme Q10), Alpha-Lipoic Acid (Antioxidant), Superoxide Dismutase (Antioxidant), Resveratrol (Antioxidant), Coffea Arabica (Coffeeberry) Fruit Extract, Olive Squalane, Coffea arabica (Green Coffee) Oil, Niacinamide (Vitamin B3), Comfrey Allantoin, Panthenol (Vitamin B5), Vegetable Glycerin, Chrysanthemum Coccineum (Organic Chrysanthemum) Flower Extract*, Calendula Officinalis (Organic Calendula) Oil*, Natural Flavors, Glucose Oxidase (Sugar Enzyme) & Lactoperoxidase (Milk Enzyme) *Certified Organic
No matter which cleansers you choose, know that ALL 100% PURE products are automatically 100% natural, cruelty-free and made without artificial colors, artificial fragrances, synthetic chemical preservatives and all other toxins. We are dedicated to providing the highest quality products that BENEFIT your skin and health!
If you found this article helpful, please pass it along. Our mission is to educate as many people as possible about the toxins found in the majority of the beauty industry, so that all may be informed and healthy. Thank you!
We carefully hand-select products based on strict purity standards, and only recommend products we feel meet this criteria. 100% PURE™ may earn a small commission for products purchased through affiliate links.
The information in this article is for educational use, and not intended to substitute professional medical advice, diagnosis, or treatment and should not be used as such.
Sign up to our email newsletter for more blog updates and exclusive discounts.
< Older Post | Newer Post >