Give the perfect natural makeup and skin care this holiday season.
Posted on December 6, 2016Written by: 100% PURE®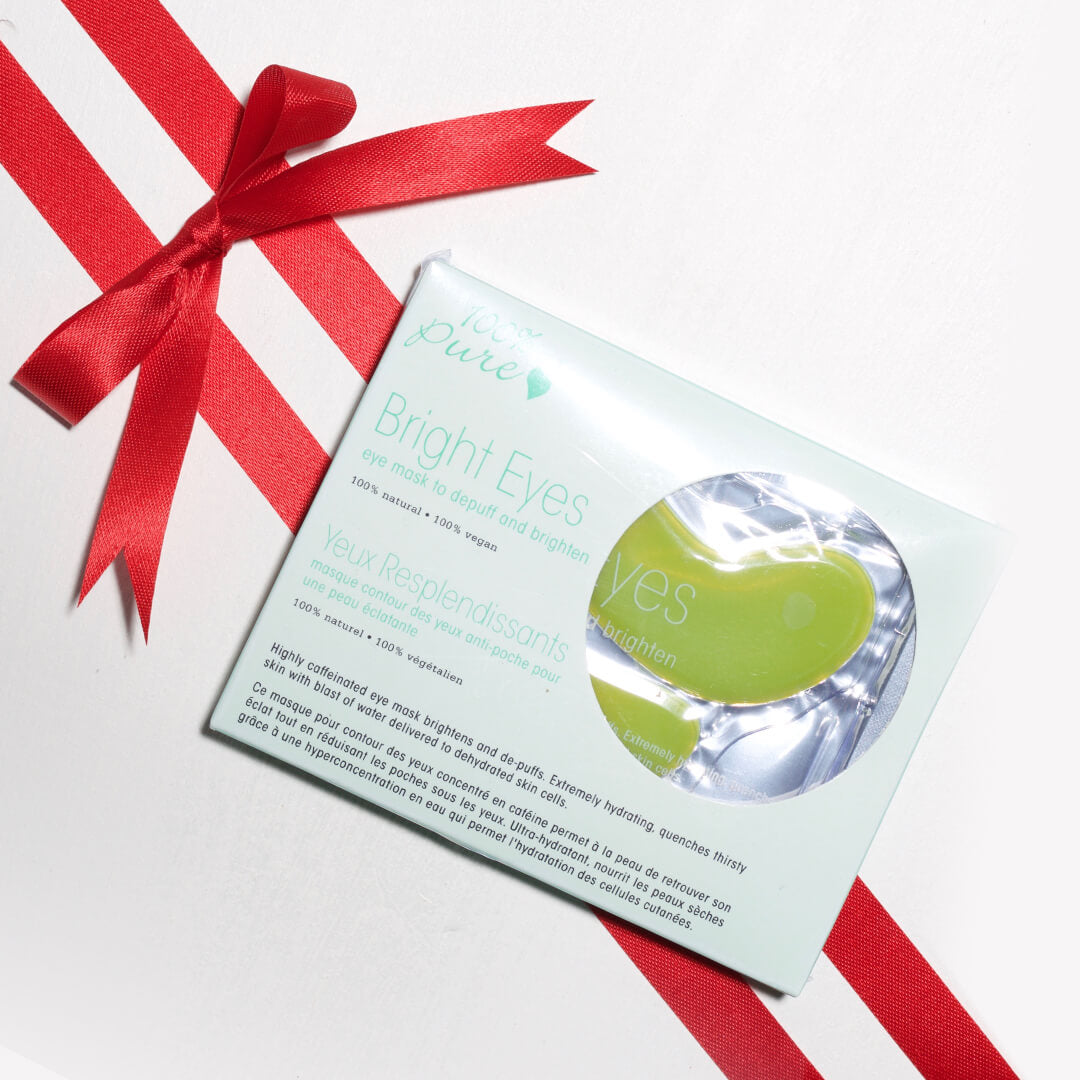 Coworker
Like you, they're always on the go. They understand the importance of a daily caffeine boost, and could use a bit of pampering to stay sane in the office or on last minute flights. Your fellow early birds, stay-laters, lunch-skippers and deadline-meeting pals will thank you!
Bright Eyes 5pk: Gently decompress and revitalize the eye area before heading out in the morning, on a quick coffee break, or at lunch.
Caffeine Mask: Five minutes with this deliciously stimulating mask will make morning meetings manageable.
Coffee Bean Eye Cream: 0.3oz will re-plump on long layovers and 1oz is a handbag essential.
Lip Butters: Hues and hydration in one little tin - an absolute lip saver!
Bright Eyes Creamy Long Last Liner:Fake a full night's rest with this nifty beauty tool: trace your waterline for an eye perk-up!
---
Boss
Chances are they could use a vacation more than anyone else in the office. Let them know you appreciate their guidance and leadership with a few luxurious treats they can use at work or at home.
Bath & Body Gift Set: Holiday exclusive! Pick the perfect signature scent that can pull triple duty at home, the office, or on the road.
Eucalyptus Sea Therapy Bath: De-stress and detoxify with organic peppermint essential oil and crystallized kelp from the Brittany coast.
Ginseng Collagen Boost Mask: Refreshing spa treatment at home with hydrating organic aloe and revitalizing ginseng root.
Butter Soaps: Fresh scents of fruits and herbs infuse triple milled, oversized bars that moisturize with shea butter and coconut oil.
---
Teacher
Term papers to read, piles of exams to grade, and holiday shopping to do… Let teachers and professors know you appreciate their hard work with refreshingly natural gifts. Soothe and spoil those busy brainiacs that need time to unwind with revitalizing masks, scrubs and bath products.
Bright Eyes Mask: Give them a boost for those hard to handle a.m. classes! This soothing silicon mask delivers unrelenting hydration and revitalizes skin.
Body Scrubs: Buffs away bumps and flakes for smooth, moisturized skin while promoting youthful, vibrant skin with antioxidants and vitamins.
Lavender Sea Therapy Bath: They'll drift away amidst fresh scents of botanical herbs while relaxing in a detoxifying bath of crystallized kelp and nourishing essential oils.
Recycled Plastic Bath Sponge: Give the gift of sustainability with this gently exfoliating, oh so soft 100% recycled sponge.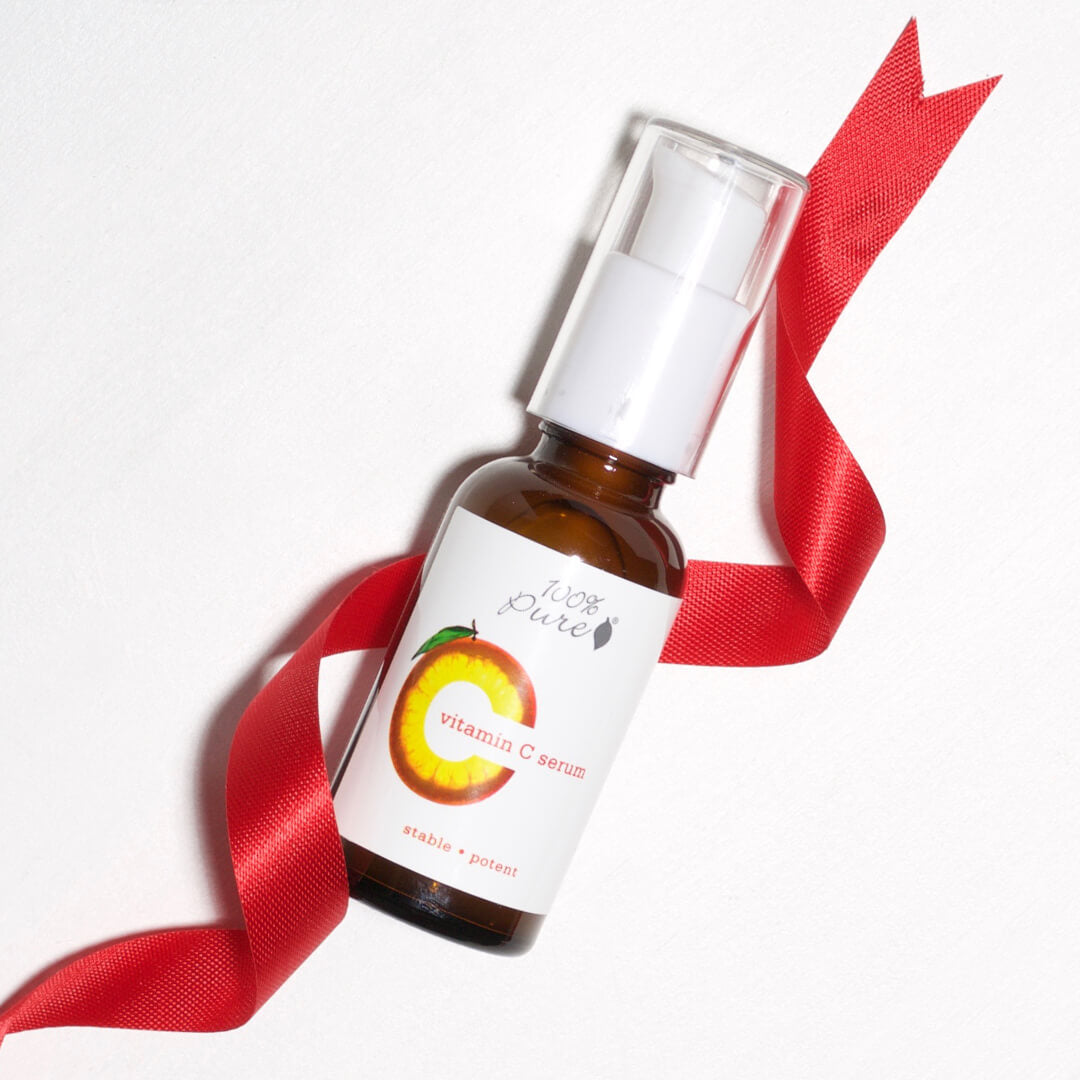 Mom
Care for Mom's skin with antioxidant packed, luxurious treatments fit for a queen. Treat her skin with Vitamin C Serum that brightens and nourishes, neck cream that works wonders on skin's elasticity, certified organic skincare, and body cream that envelops her skin in moisture. Don't forget color; pick the perfect shade of creamy Lip & Cheek Tint, so Mom can easily add a pop of color to any casual or professional look. After all -- isn't Mom our favorite person to pamper?
Vitamin C Serum: It's a fan favorite for a reason! Vitamin C Serum encourages collagen production to plump skin, brightens skin tone, and stimulates cellular renewal with an expert blend featuring Vitamin C, organic Aloe and Green Apple extract.
Retinol Restorative Neck Cream: Retinol fortifies the sensitive skin of the neck against fine lines and wrinkles, while luscious and healing olive squalane restores and softens.
Nourishing Body Cream: Whether she loves bright fruit or refreshing botanical scents, you'll find that any one of our nutrient packed body lotions can soothe and protect Mom's skin, naturally.
Lip & Cheek Tint: Pick from six juicy, fruit pigmented shades that add flattering color and moisture to cheeks or lips in an easy to use tube. Grab a few for stocking stuffers!
Organic Matcha Anti-Aging line: Mix and match or snag the whole line! Certified organic Matcha green tea delivers powerful antioxidants, intense hydration to thirsty cells and promotes a more youthful, vibrant complexion.
---
The Love in Your Life
Be a good influence on the one you love in your life, and help to move healthy skin up on their priority list! You're likely to find them sans sun protection on a sunny day, and forgetful when it comes to cleansing after physical activity. Make self-care fun for this normally no-frills sweetie with tingly, cooling ingredients like eucalyptus and mint.
Mint White Tea Cleanser: They'll love the hydrating help from organic white tea and refreshing results when using this minty wash after a gym visit, busy errands or icy morning jog.
Yerba Mate Mist SPF 30: Make protection from winter sun exposure an easy fix with this antioxidant rich, gentle spray that requires little effort to apply.
Konjac Sponge: They'll be intrigued by the simplicity and cleansing power of detoxifying Bamboo Charcoal and Konjac plant in this super-hero sponge.
Eucalyptus Shower Gel: The tingly, revitalizing lather of this therapeutic shower gel will leave them cleansed, relaxed and refreshed.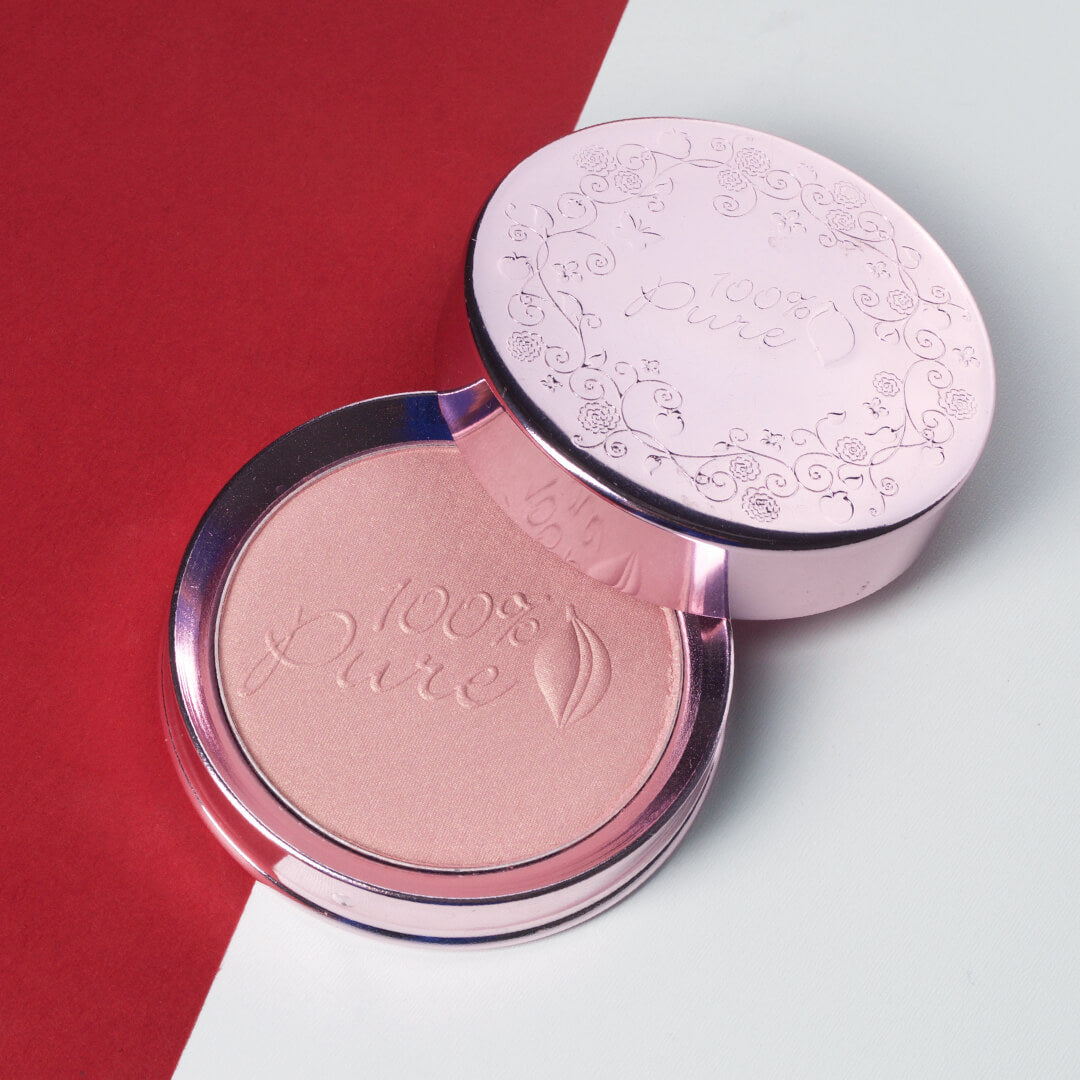 Daughter
Delight her with a supply of fruit pigmented and vitamin enriched cosmetics that will feed her skin beneficial nutrients. Lips & Tips set, Bamboo Blur and Luminizer give her options for a complete, festive look. Luxurious Whipped Body Butters and Tinted Moisturizer will pamper her skin and make her feel like a princess.
Tinted Moisturizer: Packed with organic Aloe, this moisturizer will illuminate her skin with a healthy, hydrated glow and sheer, cooling coverage.
Fruit Pigmented Luminizer: Adds instant shimmer and shine to bare face or finished look; perfect for any skin tone.
Whipped Body Butters: Soft and decadent, they come in ten tantalizing scents and are ultra emollient thanks to Avocado, Cocoa and Shea butters.
Lip & Tips Gift Set: She'll be set for the season with a mix of one shimmer polish, one twinkling Gemmed Lip Gloss, one regular polish and one delicious Lip Caramel. Oh, the possibilities!
Bamboo Blur Powder: This translucent powder is ready for its close-up! Bamboo Silica mattifies and gives skin a soft glow.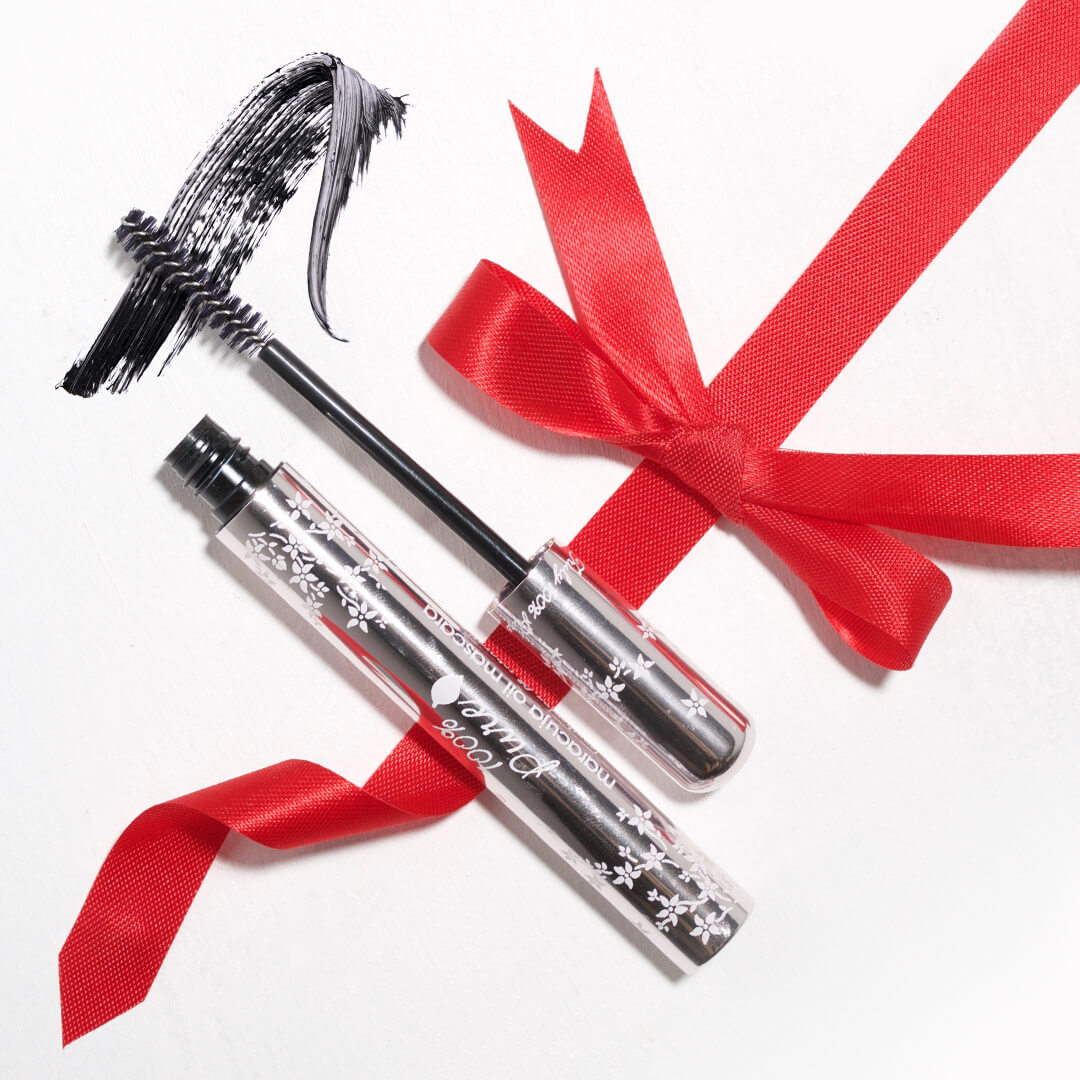 BFF
Thrill your bestie with nourishing maracuja oil mascara, a truly pretty palette that's perfect in a pinch, and cruelty-free brushes that can tackle any beauty trend. And because you know their holiday calendar is packed to the brim, throw in relaxing detox bath salts to let them know you care!
Seaweed Detox Bath: Late night holiday parties, constant traveling and long lines at the mall will drift away in this detoxifying, therapeutic bath.
Maracuja Mascara: Stimulate lash growth with omega-6 fatty acids from passion fruit derived maracuja oil while batting lovely, voluminous lashes.
Eco-Luxe Vegan Brushes: Mix and match ultra soft, expertly sculpted blush, powder, lip and eye brushes to build looks that last from morning coffee to evening eggnog.
Pretty Naked Palette: Blush, shadows and luminizer are packed into this lightweight palette to make day or night looks easy and impactful.
Luminous Primer: Aloe and jojoba plump, fill fine lines and prime skin to keep makeup in place all day, while giving skin a glowing complexion that lights up any holiday festivity.
---
Four-Legged BFF
We couldn't leave the pups off the list! Those furry little friends who keep us company, shower us with undying love and affection, and simply grace us with their cuteness deserve the gift of pure just as much as anyone else. That's why all of our products are 100% cruelty-free; because animals need love too!
Burdock & Neem Healthy Scalp Shampoo: For those pups with sensitive, itchy or irritated skin, this soothing shampoo is great for washing away dirt and dander while alleviating dry skin.
Yuzu & Pomelo Glossing Shampoo: Gift vibrant shine and bounce to your dog's coat with coconut, kelp and Vitamin E in this gentle, oil regulating shampoo.
Extra Gentle Baby Bubble Bath: For the pup parents of four-legged fur babies, this extremely mild, toxin-free formula can be used as a perfectly gentle all-over wash.
Organic Baby Moisture Stick: Keep pups' nudging little noses healthy in the winter months with this convenient, easy to apply moisture stick.
We carefully hand-select products based on strict purity standards, and only recommend products we feel meet this criteria. 100% PURE™ may earn a small commission for products purchased through affiliate links.
The information in this article is for educational use, and not intended to substitute professional medical advice, diagnosis, or treatment and should not be used as such.
Sign up to our email newsletter for more blog updates and exclusive discounts.
< Older Post | Newer Post >