Written By: 100% PURE®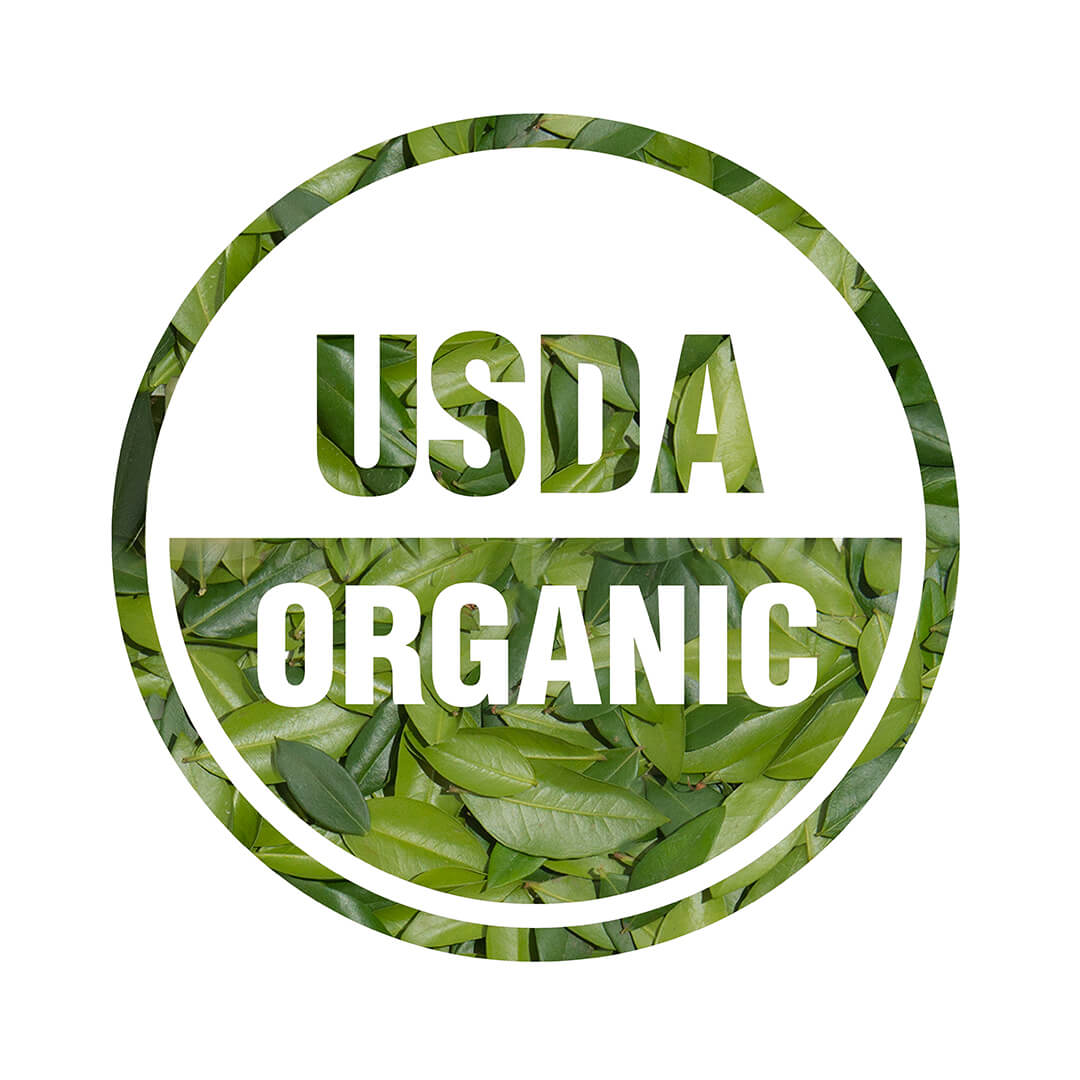 With the thousands of toxins prevalent in most cosmetic products and with all the greenwashing going on in America, we wanted to take a moment to explain the key points of what it means to be certified organic.
USDA Organic Certification is the ONLY standardized, government-regulated system that exists to ensure the safety of foods we put in our bodies and products we put on our bodies. There are different classifications of organic, which we've outlined for you below:
• 100% Organic: Must contain ONLY organic ingredients. (The USDA Seal may appear on the package.)

• Organic: Products sold, labeled or represented as organic must have at least 95 percent certified organic content. Products cannot be produced using synthetic preservatives, ionizing radiation or any other excluded methods. (The USDA Seal may appear on the package.)

• NSF: Because these organic regulations were designed for food, they cannot be applied to some personal care items like soaps and lotions that contain non-food ingredients and go through different manufacturing processes. To address this gap, NSF/ANSI 305: Personal Care Products Containing Organic Ingredients was created. (NSF) This standard defines both production and labeling requirements for external-use personal care products containing organic ingredients. The products must contain at least 70 percent organic content by weight and follow requirements for organic ingredient, material, process and production specifications.
Note: Products that are certified organic are automatically guaranteed to be free of genetically modified organisms (GMOs). Learn more about organic standards here!
There are extremely strict guidelines that companies are required to adhere to in order to label their products as organic. The organic certification process is not something anyone can just do quickly. At a minimum, the process takes three to six months and must be completed before products can be marketed as organic. For farms transitioning to organic, certification can take years. This is because "any land used to produce raw organic commodities must not have had prohibited substances applied to it for the past three years." (USDA) The waiting period exists in order to avoid contamination from pesticides, herbicides, synthetic chemicals, etc.
Thankfully, the USDA certification process is pretty well known and widely accepted these days. Organics are a multi-billion dollar industry and growing. While we've made great progress, we've still got a problem: the FDA does not define or regulate the term "organic" as it applies to cosmetics, body care or personal care products. Therefore, in our nation's current system, the only surefire way to guarantee that skin products are organic is if they can meet the same standards as food that bears the USDA Organic Seal (outlined below):
• If a cosmetic, body care product or personal care product contains or is made up of agricultural ingredients and can meet the USDA/National Organic Program production, handling, processing and labeling standards, it may be eligible to be certified under NOP regulations.

• The operations which produce the organic agricultural ingredients, the handlers of these agricultural ingredients and the manufacturer of the final product must all be certified by a USDA-accredited organic certifying agent.

• Once certified, cosmetics, personal care products and body care products are eligible for the same four organic labeling categories as all other agricultural products, based on their organic content and other factors.
Learn more about the National Organic Program and how it relates to cosmetics here.
Now that you have an understanding of what it takes for products to be USDA Certified Organic, we hope you agree that our new Organic Skin Care Collection is a huge accomplishment and an exciting addition to our product line. Check it out! We pride ourselves in creating the highest quality, absolute best products made with the purest ingredients and no toxins. Your health and the health of our planet is our motive! Our mission is to educate and advocate for clean beauty because what we put on our skin, our bodies absorb! So please read your labels (food AND body care), educate yourselves and opt for organic--for the health of our planet and everyone on it! Together, with each step in the right direction, we create a purer world.
We carefully hand-select products based on strict purity standards, and only recommend products we feel meet this criteria. 100% PURE™ may earn a small commission for products purchased through affiliate links.
The information in this article is for educational use, and not intended to substitute professional medical advice, diagnosis, or treatment and should not be used as such.
Sign up to our email newsletter for more blog updates and exclusive discounts.
< Older Post | Newer Post >