Written By: 100% PURE®
Employee Favorites
Get product recommendations from the ones who know them best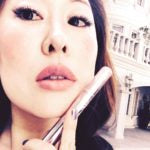 Susie W.
Founder and Chief Creative Officer
Fruit Pigmented Ultra Lengthening Mascara in Black Tea
"I love that I can get very thick, very long, dark lashes without having toxic fumes and harsh chemicals around my sensitive eyes. Our mascaras are 100% natural and good for you, so as I wear them, it makes my lashes healthier, stronger, thicker, longer, and fuller. It's like guiltless dessert."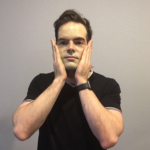 Ric K.
Chief Executive Officer
Eucalyptus Sea foam Facial Cleanser
"I love the way this product detoxifies my skin with green clay, seaweed, and tea tree essential oils. The peppermint essential oil feels tingly and gives me a refreshing feeling which gets me going for the day. It also cleans extremely well and makes my face ready to soak up the Argan Oil (day) or Multi-Vitamin Cream (night) I apply immediately after. I use this product daily, and sometimes to excess as I'll use it for my body wash too. Product discovery: We would always experiment with various exotic detoxifying clays on our faces for masks, but this was the first time we were making a cleanser with them. I remember getting together and making a mess mixing all kinds of ingredients together, very much like cooking in an experimental kitchen. We did hit some walls with this product, but eventually we got it just right. It was one of the first products we created when we started the company about 10 years ago."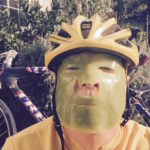 Bob P.
Chief Marketing Officer
Green Tea Water Bomb Mask
"After long, 30 to 50 mile bike rides, I always clean my bike of road gunk, bugs, and dirt; now after rides, I also treat my skin to the rejuvenating Green Tea Water Bomb mask. This mask is as important to my post-ride routine as stretching and drinking a beer."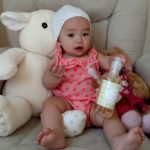 Quan N.
Director of Technology
Extra Gentle Baby Bubble Bath
"I love that it's gentle and safe for my daughter and that it doesn't leave her skin dry. It also smells really good!"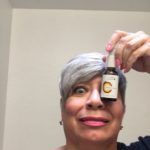 Diana W.
Senior Operations Manager
Vitamin C Serum
"My favorite thing about our Vitamin C Serum is that I can really see a difference in my skin. Other Vitamin Cs just sit on top of my skin like a mask, but my skin drinks this product up! My mom even asked me why my skin looked so great, and now she's hooked on this product too. She is 83 year old, and total strangers regularly compliment her on her skin."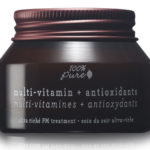 Summer S.
Director of Product Development
Multi-Vitamin + Antioxidants Ultra Riche PM Treatment
"Other night creams are very greasy and too thick, but this one has such a nice, light texture while still being powerful. In the morning, my skin feels so smooth and hydrated, and I love the refreshing orange smell."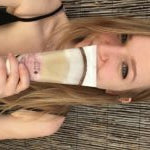 Ariel S.
Marketing Manager
Coconut Nourishing Body Cream
"I want to literally bathe my entire body in this lotion! The smell is absolutely intoxicating and I love that it lingers all day long. Your run-of-the-mill lotion just sits on top of your skin being greasy and then comes off as soon as you wash your hands. This body cream actually absorbs into your skin, moisturizing and nourishing it to the core. To top it off, like every other 100% PURE product, the ingredients just could not be any better."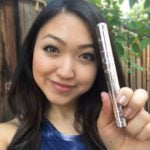 Samantha Y.
Retail Operations Manager
Maracuja Mascara in Black Tea
"The mascara is super buildable, volumizing, and is full of so many nourishing fruit extracts. It never leaves my makeup bag. I can brush on two coats for everyday or four coats for nights out. I'm on my third tube and the conditioning maracuja oil has fortified and strengthened my lashes so much that they're the longest and healthiest they've ever been. People are constantly asking me what mascara I use and I'm always thrilled to share that it's a natural product that's made with healthy ingredients. I can't get enough."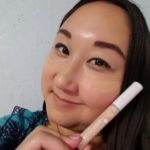 Shannon B.
Supply Chain Manager
Brightening Concealer "This concealer provides excellent coverage without being too thick or greasy. It blends so well into my skin and covers blemishes as well as brightens my under eye area. Great concealer while being all-natural food for the skin!"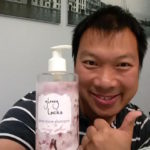 Shawn Y.
Systems Manager
Glossy Locks Grow More Shampoo
"I use this product daily and it really helps with thin hair. I also love the herbal minty smell."
Larisa R. Brand Ambassador Manager
Intensive Nourish Moisture Balm
"I have really dry skin, but when I use this product before my primer, my makeup goes on smooth, and my skin feels amazing. I also use it on severely dry areas such as my heels on my feet. It also smells like lavender and other herbs, which I love."
Stephanie R. Affiliate Manager
Pomegranate Lipstick in Foxglove
"It is comforting to me that my 8 year old daughter can 'borrow' this lipstick and I don't need to worry about chemicals she is ingesting. It provides long lasting color and subtle shine without making me feel overdone. It is appropriate no matter where I am going, a date night or a parent teacher meeting. The best part is that it softens my lips to the point where I rarely even need chapstick now!"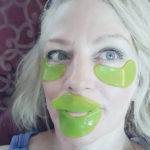 Dana D.
Store Manager— Westfield Mall (Annapolis, MD)
Bright Eyes Eye Mask
"This is my secret weapon! Not only do these eye masks hydrate under the eyes, but they also soften lines around the lips and make my lips look fuller! Cooling and gets rid of dark circles; a must before going out!"
Carley-Ann M. Store Manager— SFO (San Francisco, CA)
Fruit Pigmented Foundation Powder
"I love how this powder evens out my skin and offers sun protection at the same time. It's light and breathable. At work I get complimented often on how natural and smooth my makeup looks."
Nicole D. Store Manager— Oakridge Mall (San Jose, CA)
Rose Hydrosol
"I use Rose Hydrosol as a setting spray and it makes my makeup last all day. This is truly an amazing product that has helped my skin in so many ways including with acne scarring and dryness."
Jennifer W. Store Manager— Westfield Southcenter (Seattle, WA)
Cherry Honey Facial Scrub
"When I picked up the product tester in store, the texture was unlike any scrub I've tried in the past. It's a very effective exfoliator that smoothes out my skin without stripping or drying it. My skin gets more even in tone and texture with each use. This is my passion product for sure."
Susie B. Store Manager— Del Amo Mall (Torrance, CA)
Super Fruits Reparative Cream
"I love how moisturizing it is and that it's packed full of powerful antioxidants. You can actually see the results! My lines and wrinkles seem to have disappeared! One of our customers said that she even noticed a difference."
Faye K. Store Manager— Woodfield Mall (Schaumburg, IL)
Fruit Pigmented Ultra Lengthening Mascara in Blackberry
"This mascara smells exactly like blackberries. It's sooo yummy! I use it everyday. It completes my full makeup look and is a terrific way to add pop to my eyes on days I don't apply full make up. My lashes are healthier and have grown considerably longer while using this product!"
Brenna M. Corporate Account Executive
Argan Oil Creamy Cleanser
"The texture and smell of this cleanser is amazing. It feels very silky and moisturizing which is perfect for my skin which tends to be on the drier side. have been using it for over a year and definitely noticed a decrease in skin irritation and improvement in the texture of my skin. I had been using my old cleanser for so long I really didn't realized just how unhappy and irritated my skin actually was until I switched."
Barbara G. Senior Accounts Receivable Accountant
Mattifying Primer
"I love how it makes my face so smooth and even for foundation. My hairdresser even complimented me saying I looked younger. Plus I love the scent!"
Michelle W. Logistics Assistant Manager
Intensive Nourish Moisture Balm
"This product works for everything from dry skin and itchiness to bug bites and rashes. It's very moisturizing and anti-inflammatory. Once when I was stung by something, I applied this product right away and the swelling went away almost immediately. It is truly an amazing product and I carry it with me wherever I go."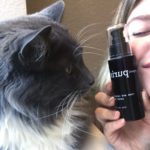 Taylor C.
Marketing Associate
Rose & Calendula Water Serum
"I love that this product treats redness and hydrates without making my skin oily. It's formulated without oils or emulsifiers, just a base of hyaluronic acid gel that calms and soothes. I also love that it's super light and absorbs quickly, making it ideal for daily use."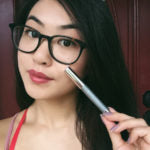 Tina L.
Designer
Lip Creamstick in Mauve
"I use this Lip Creamstick almost everyday. The thinner tip makes it so easy to apply on the go. I love that the formula is light and moisturizing while delivering an opaque, pigmented satin finish. Mauve is the perfect subtle pink 'naked' color for my everyday look. To top it all off, I'm pretty conscientious of how much lip product I consume on a daily basis, so it's wonderful to not have to worry about all the chemicals and synthetic preservatives I may be eating."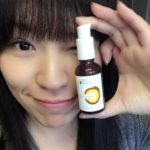 Pancy Y.
Graphic Designer
Vitamin C Serum
"I love that this product helps brighten my skin tone and that it's oil-free. I use it every day, and my skin now has a smoother, more even tone and texture and it glows."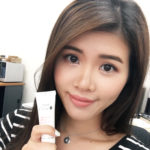 Tiffany W.
Graphic Designer
Coffee Bean Eye Cream
"This product is awesome and actually works to depuff my under eyes and lightened my dark circles! I use it at night before I go to sleep and sometimes in the morning before makeup."
Gabby A. Product Development Coordinator
Powder Foundation
"The powder is unlike any other powder out there because it literally melts into the skin, but leaves a flawless, airbrushed matte finish. I discovered this product after hearing Susie, our founder, go on Evine and talk about how it's made of "fruit pigments sifted in avocado butter". Ever since then it is the only powder I set my makeup with. It's a holy grail favorite and a staple in my flawless face routine."
Sandy V. Inventory Coordinator
Eucalyptus Sea foam Cleanser
"I love how the minty feel of the eucalyptus makes my skin feel so nice and fresh after removing my makeup. I feel like this product removes every bit of makeup that I have on my face, even on the eye area. I have some makeup wipes that won't remove makeup as well as this cleanser does. I love this product more than any other cleanser out on the market!"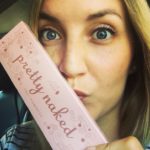 Lindsey R.
Supply Chain Specialist
Pretty Naked Palette
"I love this particular palette because it's brilliantly simple, the formula is long-lasting, and the colors would be lovely on any skin tone. It makes my skin look healthy and luminous in the sun, and doesn't detract from my natural features or draw too much attention to itself. I use it almost every day, and it takes the thinking out of deciding what shadow, blush, or luminizer/ highlighter to use every day."
Fei W. Supply Chain Specialist
Creamy Polish: Pepper
"This polish is so pretty and the color is so vivid. Everybody asks me where I bought my nail polish because they all want it!"
Mylie N. Accountant
Multi-Vitamin + Antioxidants Ultra Riche PM Treatment
"My skin is normally dry and dull, but this products revives my skin and makes it look healthier, brighter, and glowy."
Juan S. Accountant
French Lavender Whipped Body Butter
"I love lavender, and this body butter smells and feels wonderful. Even though it's rich and creamy when it goes on, after you use it it feels very light. I enjoy moisturizing with this product after bathing because it's excellent for my dry skin."
Claire W. Accountant
Blood Orange Body Lotion
"I love how this lotion keeps my skin smooth. The ingredients are the best!"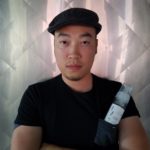 Christopher T.
Software Engineer
Organic Lavender Honey Facial Cleansing Foam
"I love the feeling of new beginnings every time I use this face wash. It makes you feel great knowing that you just washed all your troubles away. And it smells good too with no trace of chemicals."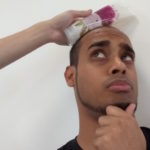 Mac H.
Software Engineer
Burdock and Neem Shampoo
"The refreshing feel this product gives the scalp after a shower is a lifesaver and the unique subtle scent really sets it apart. I use it once a day, almost twice a day. I have very dry skin so the calming feeling I get from this product means a lot to me."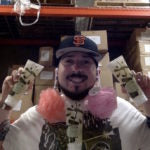 Michael B.
Shipping Lead
Eucalyptus Shower Gel
"I love the way this product foams up on my skin and the smell of mint and the tingle of eucalyptus. It's such a great way to wake up every morning."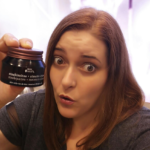 Tasha A.
Assistant Store Manager— Westfield Galleria (Roseville, CA)
Multi-Vitamin + Antioxidants Ultra Riche PM Treatment
"My absolute favorite thing about this product is how universal it is. Every single one of our employees enjoys this product and we all have different skin types. It's so moisturizing, but does not leave your skin feeling suffocated. As a licensed esthetician and having worked with so many different skincare lines, I have tried many night creams and treatments. This product does exactly what it says it is going to do and then some, while leaving out all of the chemicals, alcohols and parabens. Within a week of use, I had several people tell me that my skin was illuminated from the inside out."
Maria C. Assistant Store Manager— Del Amo Mall (Torrance, CA)
Coffee Bean Caffeine Eye Cream
"I can see an immediate change around my eye area after I apply this product. It's like a magic trick: now you see the puffiness and lines, the next minute, poof! They're gone. I love that it's affordable and that you can see immediate results."
Iliana R. Assistant Store Manager— Westfield UTC (San Diego, CA)
Purity Hydrating Lotion
"I struggled with terrible breakouts for years. Purity Hydrating Lotion is the only product that has been effective in both clearing and nourishing my skin. My favorite thing about it is how clear and bright my skin looks the morning after using it."
Hannah S. Assistant Store Manager— Westfield Southcenter (Seattle, WA)
Pretty Naked Palette
"My favorite thing about this palette is the luminizer! It gives me a wonderful glow. I ALWAYS get compliments when I wear this palette! I love that the colors blend so well and that you don't need to go to beauty school to make this palette work for you."
Lynn V. Floor Supervisor— Westfield Southcenter (Seattle, WA)
Pretty Naked Palette
"It goes on really nicely, it is very natural looking, and looks good on all skin tones. Every time I use this product, customers always ask me what I am wearing."
Nia B. Floor Supervisor— Del Amo Mall (Torrance, CA)
Body Scrub
"It gets rid of all the dead skin revealing brand new skin, and moisturizes and hydrates at the same time. I have received compliments on how smooth and glowing my skin is when I use this product."
Brittany G. Floor Supervisor— Westfield Topanga (Topanga, CA)
Jasmine Green Tea Eye Cream
"I love how this product de-puffs and brightens my under eyes. Within 2 weeks of using it I saw an amazing improvement in my dark circles and puffiness! I use it every day, and it always makes me look more awake and alive and my dark circle are gone!"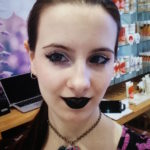 Brooke S.
Floor Supervisor— Westfield Mall (Annapolis, MD)
Blackest Eyeliner
"My favorite thing about this liner is the pure black pigmentation along with the long last formula that is not hard or chalky yet not too creamy or waxy. I have tried so many black eyeliners from high end to drugstore and nothing has been a truer black than this. It stays all day, even on the water line! I also love it as a lipstick. I moisturize my lips first to help it glide a little better, then color my lips with the liner to make a matte black lipstick!"
Valerie D. Floor Supervisor— Westfield UTC (San Diego, CA)
White Peach Foundation Powder
"I love how this product can be worn alone and give medium coverage, or can be layered on top of any tinted moisturizer or foundation and not look cakey! I also love that it has SPF 20. This is the only powder that I've used that is not only non-powdery looking, but that's also slightly moisturizing. I've received compliments on my skin when I'm wearing it since people seem to think I'm not wearing any makeup at all when I'm wearing this powder!"
Cora R. Floor Supervisor— Berkeley Retail Store (Berkeley, CA)
Luminous Primer
"I love our luminous primer because it provides such a healthy natural glow to the skin and dries down quickly leaving a perfect canvas for makeup application. My dry skin always looks glowing AND shine-free when I apply the luminous primer, so it is definitely a step in my daily morning routine I can't go without. I have tried a variety of primers, both chemical and natural, and nothing beats ours in terms of ingredients or aesthetic appeal. I think of it as both a makeup and skincare product, keeping my makeup natural and dewy for up to 12 hours."
" "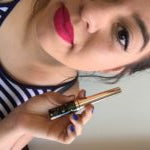 Erika C.
Brand Ambassador Supervisor
Intensive Nourish Moisture Balm
"The Intensive Nourish Moisture Balm has helped me throughout my pregnancy by moisturizing my growing belly and preventing excessive stretch marks! At the beach, most people believe I am carrying my first child (I am a mother of 3 already) because of the minimal stretch marks I have. Even my own family is amazed at how nourished my skin is."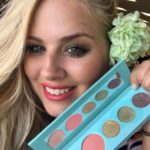 Georgia Y.
Brand Ambassador Supervisor
Mermaid Palette
"I have worn this palette at shows and have had customers ask me what I'm wearing and then buy it themselves. Everyone in my family wants one and my sisters always steal it from me. It glides on easily and is super buildable. My favorite shade is the luminizer. I wear it even without other makeup and get compliments."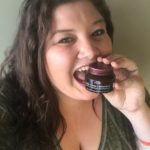 Kelly M.
Brand Ambassador
Multi-Vitamin + Antioxidants Ultra Riche PM Treatment
"My favorite thing about this product is how creamy and silky it is. I have very dry skin and I wake up in the morning with such glowing, moisturized skin that looks and feels brand new. Plus the smell is absolutely amazing; I wish I could eat it! Every night I apply this night cream and fall asleep to a wonderful citrus smell and a smile on my face."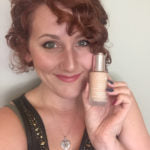 Ashley C.
Brand Ambassador
2nd Skin Foundation
"This product is unlike any foundation I have tried. Not only can I feel confident about the 100% natural ingredients; I am also blown away by the AMAZING full coverage and satin finish. I know that I am walking a bit taller because of the confidence that 2nd Skin Foundation gives me. It warms my heart that I can feel beautiful without violating animal rights and harming my skin."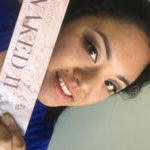 Melissa A.
Brand Ambassador
Pretty Naked II Palette
"I love the Naked II Palette because the shades are very neutral yet vibrant! This is my go-to Palette!"
Erika C. Brand Ambassador
Blackberry Long Last Liquid Liner
"The Blackberry Long Last Liquid Eye Liner is my absolute must! It lasts all day without cracking and leaves an amazing purple pigment on my eyes, plus it smells AMAZING."
Stephanie T. Brand Ambassador
Bright Eyes Mask
"I feel more awake and literally brighter after I use this eye mask. I like that I can leave it on and do chores around the house. I feel I can instantly see a difference once I take them off!"
Jasmine N. Beauty Advisor— Woodfield Mall (Schaumburg, IL)
Mattifying Primer
"The natural rice starch does an excellent job of absorbing the excess oil on my skin all day long so I don't need to continuously blot, and the vegan seaweed collagen blurs my imperfections and minimizes my pores! Since using this product, I noticed I have less acne because I don't have as much excess oil sitting on my skin clogging my pores. That alone has really boosted my confidence!"
Lanisha M. Beauty Advisor— Westfield Mall (Annapolis, MD)
Brightening Scrub + Mask
"I am an African American female and I love the dramatic before and after look that it gives me. Before using the product, my skin tends to look dull, but after, I instantly notice radiance. It turns me from a flat brown to a radiant caramel in a matter of minutes! After using the product the first time, my mother saw my face and said, "Wow you're glowing. What are you using?" This was only after my first application! I like that even though I have sensitive skin, even with the citrus ingredients it has never burned. My skin is one even tone now!"
Leslie F. Beauty Advisor— SFO (San Francisco, CA)
Coffee Bean Caffeine Eye Cream
"This product is very light on the skin, smells good, is quick to absorb, and makes you feel like your eyes just drank a cup of coffee. I used to have bad dark circles and I have seen them lighten up thanks to this product. Plus my wrinkles have decreased! Since our shop is in SFO, we always have flight attendants recommend the product saying it's amazing and they love it."
Kim H. Beauty Advisor— Oakridge Mall (San Jose, CA)
Coconut Body Scrub
"The scent is so delightful. Reminds me of Hawaii! I love using it during my morning shower three times a week. It moisturizes my skin, exfoliates, and has helped me tremendously with my dry, itchy skin."
Sorika A. Beauty Advisor— Oakridge Mall (San Jose, CA)
Mushroom & Peptides Firming + Anti-Wrinkle Eye Cream
"My favorite thing about this product is that it contains peptides and you see results within the first week. It smells amazing, is super moisturizing, the texture is super smooth, and it feels great around the eyes."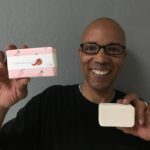 Duce Bell
Shipping Clerk II
Coconut Bar Soap
"I love the aroma and the lather is silky and thick. This beats normal soaps by 100%, no doubt about it!"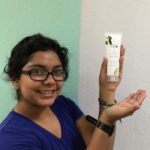 Ariana L.
Warehouse Clerk
Aqua Boost Mask
"I use the Aqua Boost Mask every day to replenish the moisture in my skin after cleansing. I sleep with it on and wake up every morning without dry skin. I love the super fresh, cucumber scent and that it's not sticky."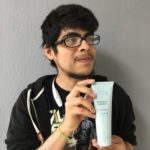 Mario R.
Shipping Clerk
Eucalyptus Seafoam Facial Cleanser
"I love the smell and that it tingles when I wear it. You can actually feel it working."
Adair C. Shipping Clerk
Honey Almond Hand Buttercream
"I love that it leaves your skin soft and it smells nice. You can see a difference in your skin within the first few days."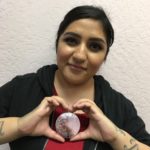 Adina G. Shipping Clerk
Strawberry Blush Powder
"I really like the shimmer and how it looks natural and lasts all day. What really sets this product apart is that it's fruit pigmented and that it's cruelty-free. It's also great for contouring!"
Ryan D. Shipping Clerk
Pink Grapefruit Body Cream
"This product dries fast, doesn't leave residue, and smells great!"
Iran H. Shipping Clerk
Eucalyptus Body Scrub
"This scrub feels good and smells amazing. It's so refreshing"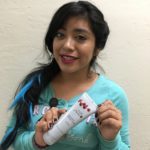 Maria C. Shipping Clerk
Purity Acne Detox Mask
"I use this mask twice a week and it really refreshes my skin and clears up my acne! It's really effective, smells good, and doesn't bother me or make me itchy like other masks."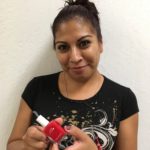 Daisy R.
Shipping Clerk
10-Free Nail Polish in Tomato
"I love how this polish dries fast and lasts a long time. It's also a nice color. My daughter even likes it and asks if she can use it!"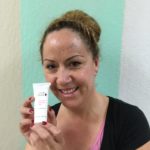 Guadalupe M.
Shipping Clerk
Super Fruits Reparative Cream
"I love the way this moisturizes my skin and takes my wrinkles away!"
Steven N. Shipping Clerk
Honey Almond Hand Buttercream
I love the way it smells and makes my skin feel."
We carefully hand-select products based on strict purity standards, and only recommend products we feel meet this criteria. 100% PURE™ may earn a small commission for products purchased through affiliate links.
The information in this article is for educational use, and not intended to substitute professional medical advice, diagnosis, or treatment and should not be used as such.
Sign up to our email newsletter for more blog updates and exclusive discounts.
< Older Post | Newer Post >