Facial Care Routines for All Skin Types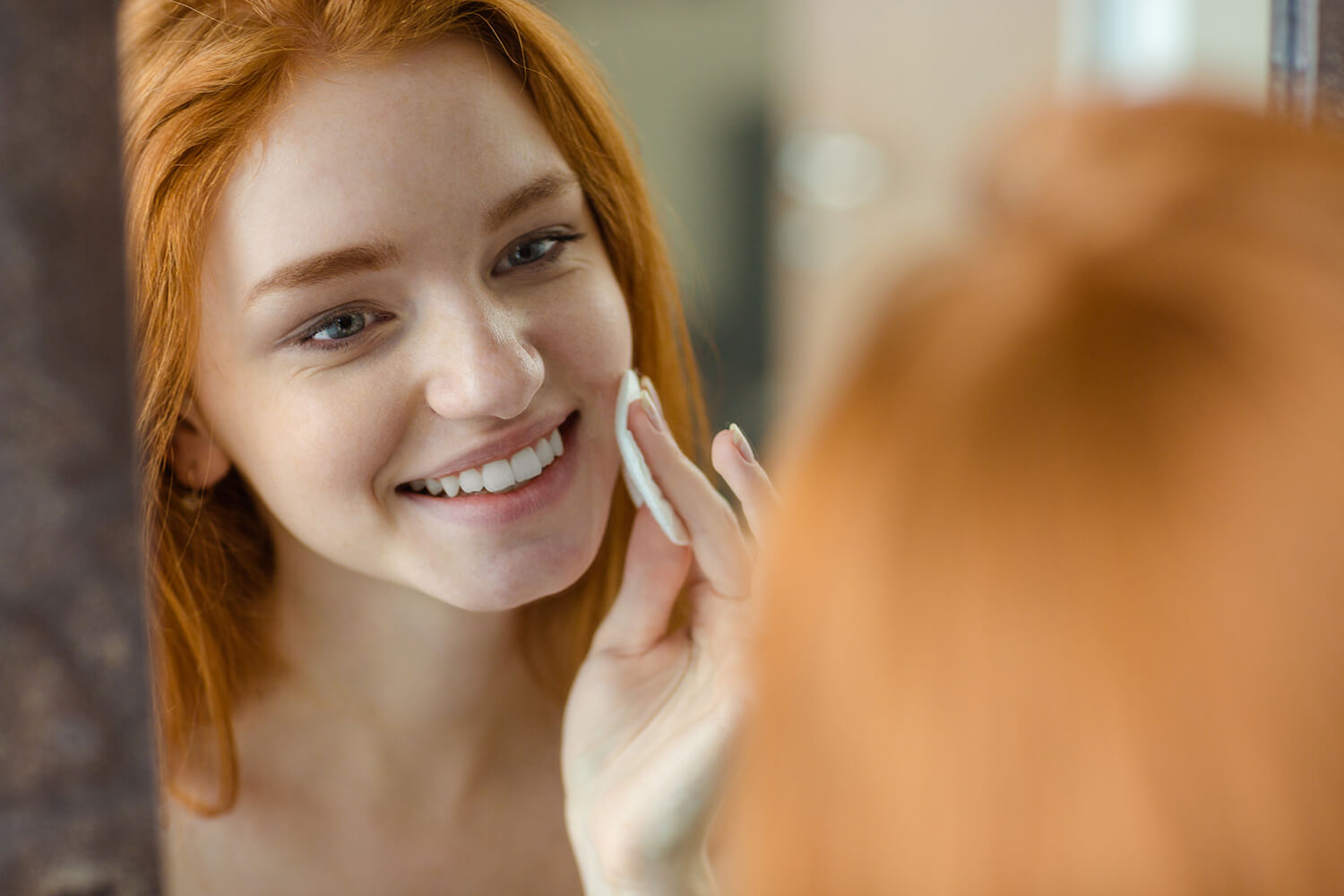 When it comes to getting gorgeous skin, we're all dying to discover the tried-and-true beauty secret that will keep us hydrated and blemish-free. Easier said than done.  Those promising OTC wrinkle treatments? Your skin dried right out. Heavy night cream? Breakout city. No matter what your skin type might be, our editors have routines that will help you cleanse, moisturize, and troubleshoot your way to healthy, glowing skin. Read on for our best skincare advice.
---
For Dry Skin
Cleanse
Even dry skin needs a good cleanser to prevent breakouts and bacterial build-up. Avoid blemish treatments with more than 2.5% benzoyl peroxide, since it can dry out your skin even more, Dr. Joshua Zeichner told Shape.
Exfoliate
You might be tempted to leave your skin well-enough alone, but exfoliating dry skin is super important, writes Melanie Rud Chadwick Shape. "[Patches] of dead, flaky cells not only look less-than-pretty, they also prevent moisturizer from penetrating in to and hydrating skin," she explains.
Moisturize
Because your skin doesn't produce enough moisture on its own, it might need a little bit of extra help. For a super moisturizing boost, steam your face using hot water, then layer on a heavy-duty moisturizer. "The steam leaves a layer of moisture on your skin and the ointment locks it in," dermatologist Kavita Mariwalla explained to Shape.
Weekly Treatment: Hydrating Skin Mask
"Even with a moisture-packed regimen, this skin type loses water. Compensate with a weekly hydrating mask,"suggest the editors of Real Simple. By choosing a mask that sloughs off with a washcloth, you'll prevent the extra drying that occurs from peel-off masks, too. From our catalogue: Chock-full of hydrating hyaluronic acid, our Green Tea Water Bomb Mask will leave your thirsty skin feeling more than satisfied. If you'd rather wash your mask off, try our Aqua Boost Hydrating Mask for a jolt of hydration. Soothing cucumber helps to minimize redness or blemishes.
---
For Combination Skin
Cleanse
Normal - or combination - skin types tend to have oily T-zones and dry cheeks. This means you need a cleanser that's gentle enough that it won't dry you out, but strong enough to stop breakouts in their tracks. Cleansers with natural botanicals might have the balance you're looking for, suggests Chadwick. Swipe your forehead with toners made from natural ingredients - like witch hazel or tea tree oil - to help keep breakouts under control. An added bonus? Toners made from botanicals won't dry out your skin.
Moisturize
Take it easy on heavy night creams or retinol-based wrinkle creams - they'll be too much for your combination skin to handle. Instead, opt for a light moisturizer that won't contribute to breakouts. "A featherweight, oil-free moisturizer with an SPF of 15 or higher does the job for every area of your complexion," advise the editors of Real Simple.
Weekly Treatment: Clay Masks
Want to get your T-zone under control? Make a clay mask part of your Sunday beauty routine. "Since the T-zone is prone to clogged pores and hence blackheads, spot-apply an oil-absorbing clay mask to your forehead, nose, and chin once or twice a week," suggest the editors of Real Simple. From our catalogue: If you're new to toner, our Purity Hydrating Tonique is the place to start. With both hyaluronic acid and aloe to lock in moisture, it's extremely gentle on your skin, while tea tree extract helps zap zits with antibacterial zing.
---
For Oily Skin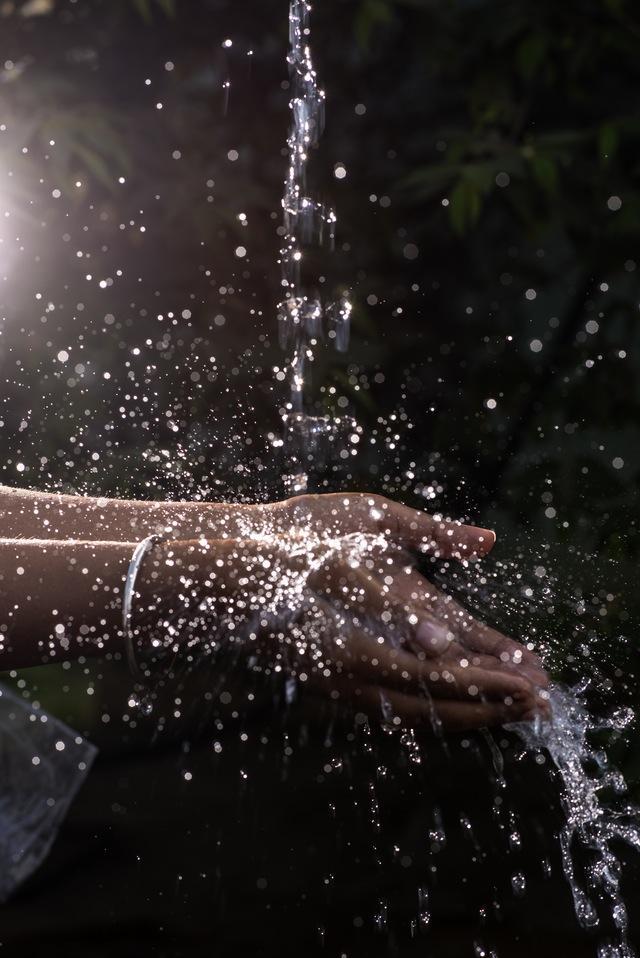 Cleanse
Prone to breakouts and the occasional skin slick? Then you'll need a strong facial cleanser that can help minimize oils. Look for ingredients like salicylic acid, suggest the editors of Real Simple, or even a power brush that can slough off dead skin cells in no time flat.
Blast Breakouts
When you wind up with a breakout, don't be afraid of topical treatments like benzoyl peroxide - your skin is strong enough to take it. "This effective ingredient kills bacteria and helps open up the clogged pore," Zeichner told Shape.
Moisturize
Even if you have oily skin, you still need to moisturize. Opt for a lightweight, gel-based moisturizer with sunscreen to minimize the number of products you put on your face. "Gels are more lightweight than traditional lotions and creams, plus they absorb quickly, and don't feel heavy on the skin," Dr. Emily Graber advised Shape.
Weekly Treatment: Scrub
Exfoliating scrubs will help remove the dirt and dead skin cells that tend to clog your pores and lead to breakouts. Since these scrubs have an overall drying effect on your skin, though, try to limit them to a few times a week, suggests Chadwick. From our catalogue: On the hunt for a moisturizer that won't weigh you down? Check out our Green Tea Oil-Free Hydration for a lightweight cream that will protect your skin from sun damage and fine lines to boot.
---
For Sensitive Skin
Cleanse
When your skin reacts to every ingredient under the sun, look for all-natural, botanical cleansers without any fragrances. Ingredients like oatmeal and feverfew will help manage oil and dirt without drying you out.
Moisturize
Help your skin develop a more effective barrier against irritants like oil, dirt, and makeup. Look for "moisturizers that contain skin-strengthening ceramides," dermatologist Kavita Mariwalla suggested to Shape.
Seek out Serum
Instead of reaching for a chemical treatment that might leave you red in the face, use antioxidant serum underneath your regular moisturizer to address fine lines and wrinkles, advise the editors of Real Simple.  
Special Treatment: Facial Mists
You're a sensitive soul, which means your skin flushes easily. Since you don't always want to look hot and bothered, try using cold water - or thermal water - to cool off. "The cold temperature on the skin constricts the blood vessels, minimizing the look of redness," Joshua Zeichner, an assistant professor of dermatology, told Shape. From our catalogue: Need an anti-aging treatment that won't make your skin go up in flames? Look for products that contain peptides, Zeichner told Shape. Peptides encourage skin repair and, as an added bonus, cause very few allergic reactions. Our Mushroom & Peptides Firming + Antiwrinkle Eye Cream harnesses the power of this protein to lessen fine lines and wrinkles and boost collagen production for total skin regeneration.
---
Thinking Outside the Box
Even if you're used to buying skin care solutions from one side of the aisle, don't be afraid to venture to an entirely different section. In fact, you might find a fix you weren't expecting being marketed directly to a "skin type" that sounds nothing like your own. "That means someone with dry skin can buy from the acne section and those with oily complexions can shop the dry aisle," writes Lexy Lesback at Refinery29. "After all, most product labeling is pure marketing." For example, someone prone to breakouts might venture into the products dedicated to sensitive skin to look for lactic acid - a top-notch exfoliant that helps lift away oil and dirt. Someone with combination skin might even be able to mix and match facial masks and peels from throughout the skin care section, suggests Lesback. When you find what works, it doesn't matter whether the label says "sensitive skin" or "oily" - all that matters is that your skin is happy, hydrated, and healthy. Whether you're prone to breakouts or can't slather on moisturizer quick enough, we have a routine that can help you unclog your pores, hydrate your skin, and spot treat blemishes. Looking for details on how to care for your skin morning, noon, and night? Check out this helpful guide from Shape for more expert advice on building a daily routine that really works. Hint: it revolves around cleansing, exfoliating, and moisturizing your skin to its happy place! What's your day-to-day skincare routine like? Tell us about the products you can't live without - and the ones you can't wait to use for a weekly pick-me-up - in the comments below:
We carefully hand-select products based on strict purity standards, and only recommend products we feel meet this criteria. 100% PURE™ may earn a small commission for products purchased through affiliate links.
The information in this article is for educational use, and not intended to substitute professional medical advice, diagnosis, or treatment and should not be used as such.
Sign up to our email newsletter for more blog updates and exclusive discounts.
< Older Post | Newer Post >