Finding the perfect natural sunscreen for your daily routine
Posted on April 15, 2020
Written by: 100% PURE ®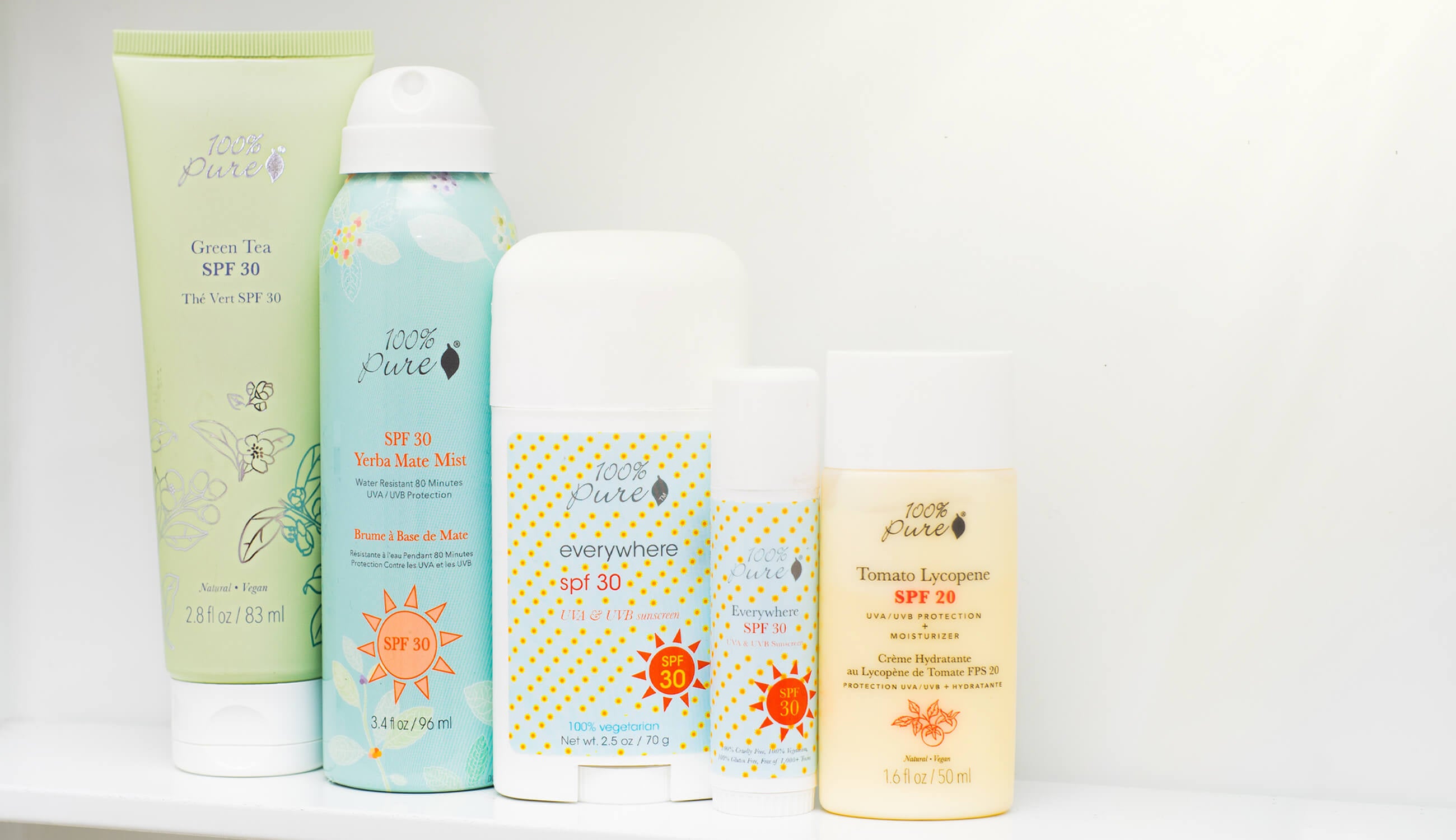 Even while indoors, there's one thing we still can't escape: UV rays.
Protecting our skin with sunblock is essential, but all SPF isn't made equal. Did you know that certain sun protectant products are better formulated for days at the beach, while others are best fit for your home office? A great sunscreen is only as good as where – and when – you use it.
Many of us are staying as safe as possible by spending more time at home. One more way to be safe and practice self care is to keep wearing a natural sunscreen – even on days that you're mainly indoors.
This guide will help you find the right sunscreen for every occasion, with features and benefits that suit your unique needs.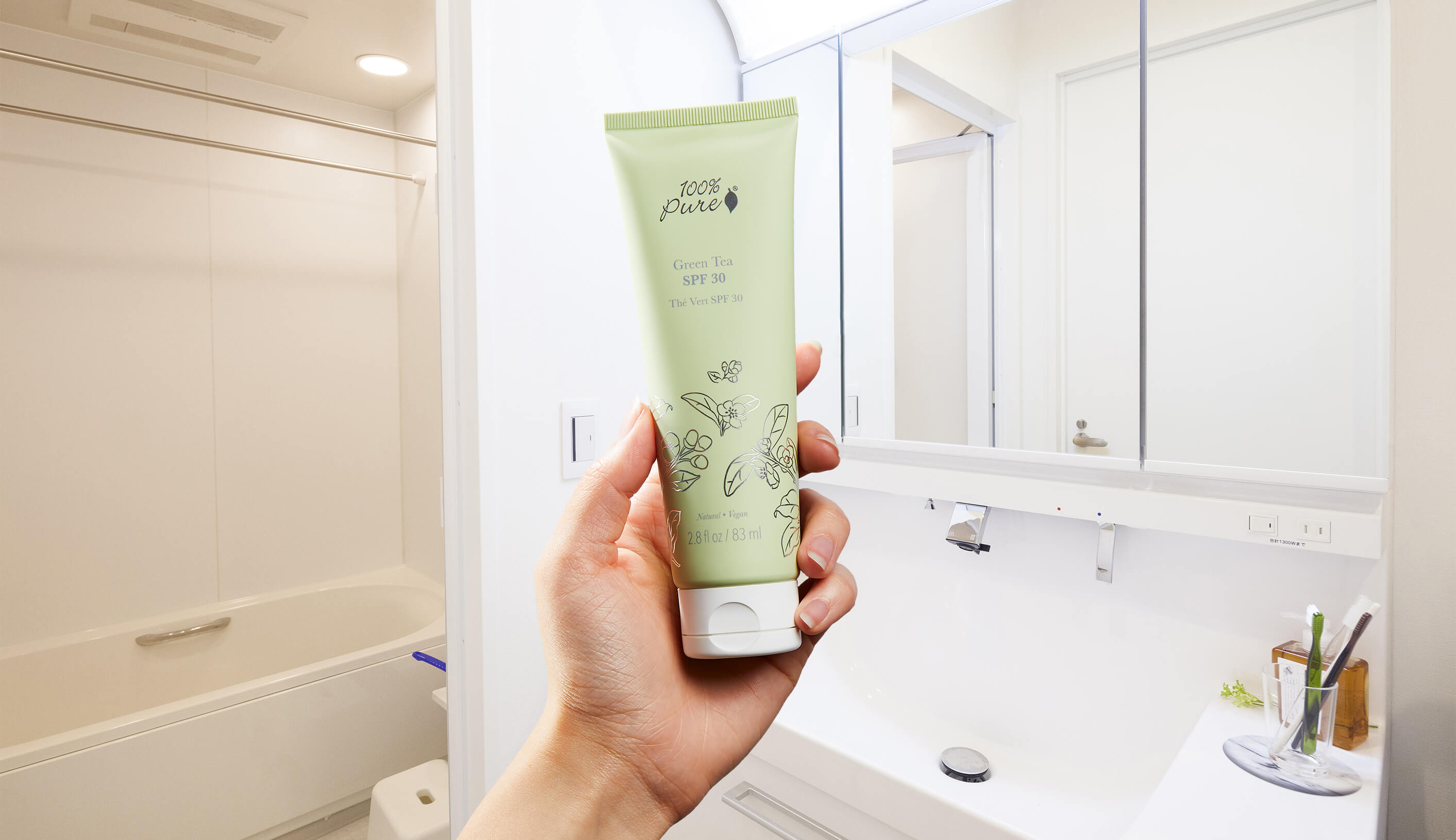 Centralized heating and cooling can do a number on the skin, especially in the form of dryness. For those with naturally dry skin, skin could be feeling extra thirsty these days – and certain environments will only exacerbate those symptoms.
Our Green Tea SPF 30 is a natural sunscreen lotion that does double duty by protecting against harmful rays with zinc oxide, while delivering long lasting hydration with cucumber and aloe juice. Nourishing ingredients work to soothe active inflammation and reduce the appearance of scarring, especially from recent breakouts or sun damage.
This SPF formula adds a bonus toning element with star ingredient green tea. Active phytonutrients defend against free radicals caused by daily UV exposure and pollution, in addition to promoting cellular repair.
This daily defense sunscreen can be used for face or all over the body, in place of or on top of your regular moisturizer or body lotion. Thanks to coconut, sweet almond and rosehip oils, your skin will reap the lingering moisture benefits of this SPF all day long.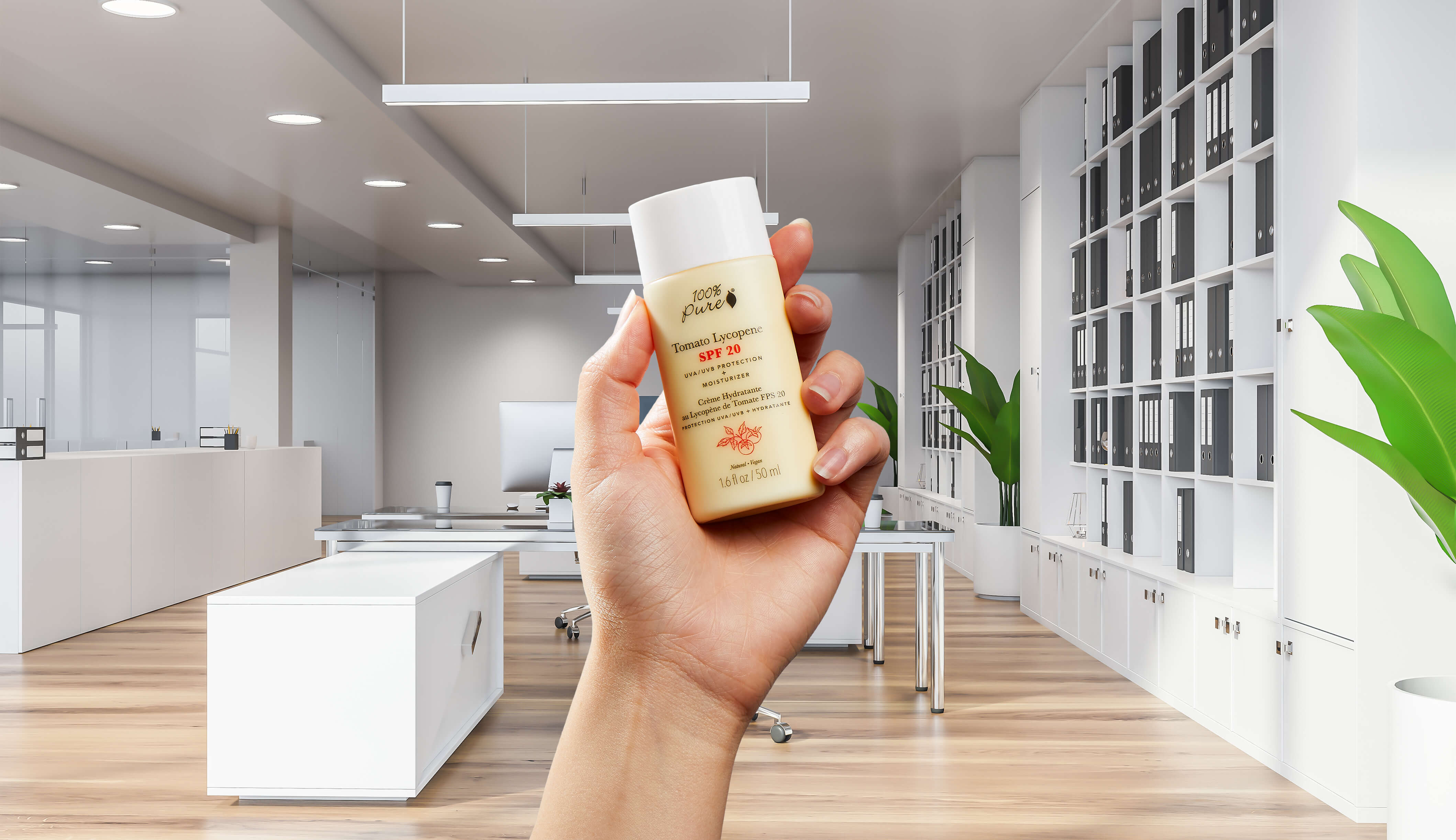 Happy at home means healthy at home, too – and that wouldn't be possible without a lightweight daily sunscreen. This option makes the indoors an even safer place to be; this one is a great choice for days in the office (that includes home offices, too).
So what are tomatoes doing in a sunscreen formula? Lycopene, the active ingredient in tomatoes, contributes incredible sun protection factors. This potent antioxidant helps to heal sun damage and lessen the effects of sun sensitivity, along with redness and inflammation.
Much like our last SPF subject, this moisturizer also contains aloe and green tea to bring similar benefits of toning and soothing hydration.
This is a physical sunscreen, meaning the product uses mineral zinc oxide and titanium dioxide to reflect harmful rays away from the skin's surface. This blend includes moisturizing coconut oil and cocoa butter for a light, non-greasy texture.
Since this sunscreen has a lighter SPF 20 rating, make sure to reapply as needed – or layer on a stronger sunscreen for extended time in the sunshine.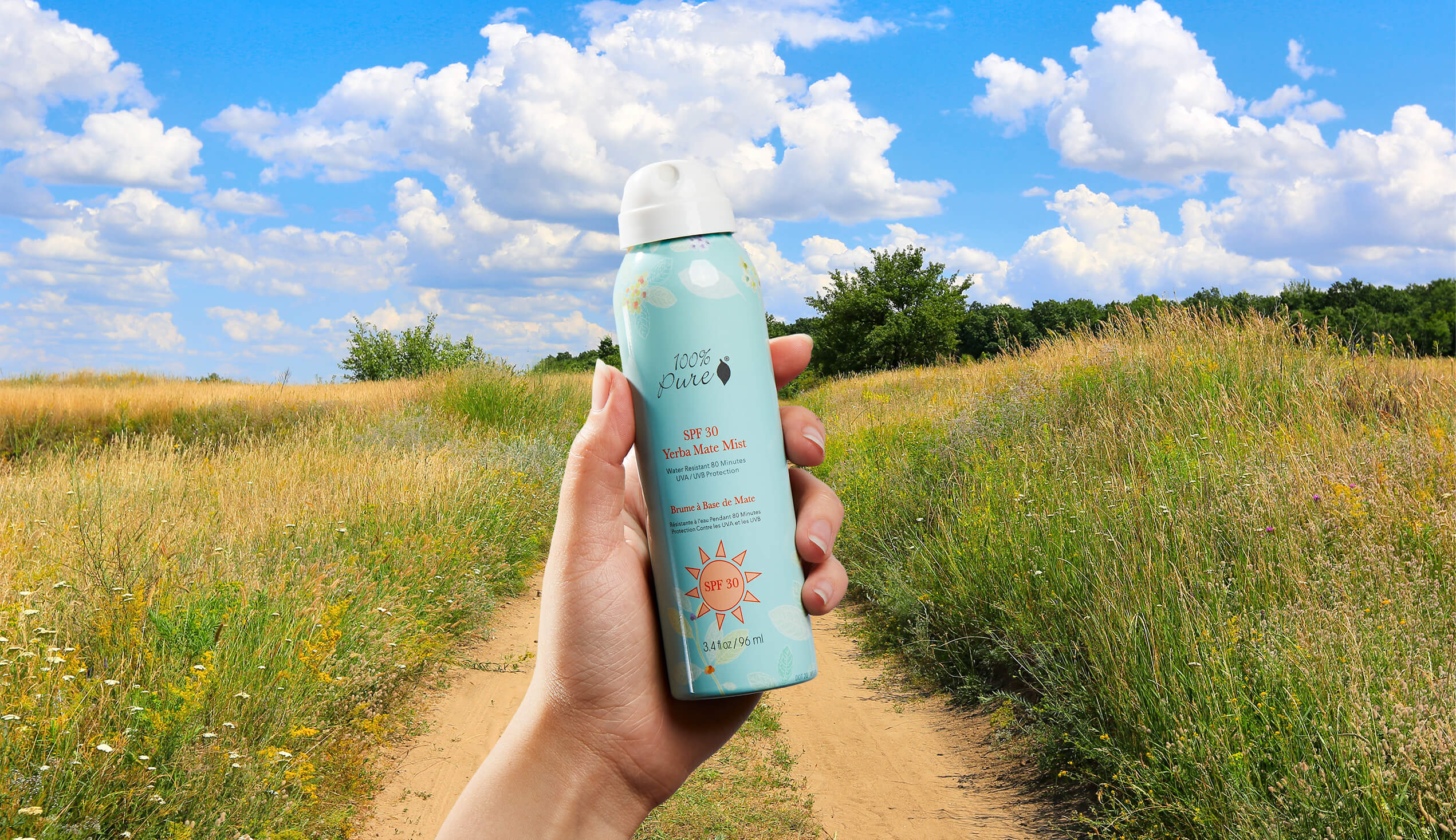 Sensitive skin types rejoice: this sport sunscreen is right up your alley! This mist comes with a simplified ingredient list, leaving out unnecessary irritants and fragrances – just like the rest of our natural sunscreens. You can enjoy your outdoor activities in peace, knowing that sun damage and skin irritation are cancelled.
With a plethora of antioxidant power, yerba mate helps skin with youthful tone and texture. Yerba mate complements the skin's regeneration process, which is especially crucial for skin affected by sun exposure that may have sustained damage.
The application of this natural sunscreen is a breeze, spraying on in a light mist that spreads easily. The Yerba Mate formula is ideal for outdoor activities, including days at the beach and recreational flirting – oops, floating.
Yerba Mate SPF 30 Mist is the ideal park or backyard companion; 30 minutes before sun exposure, spray it onto bare skin or over body lotion. For face coverage, simply spritz the product onto your fingertips or a kabuki brush and spread evenly over the face. This mist will be your perfect mate – but don't forget to reapply every 2 hours or after sweating and swimming.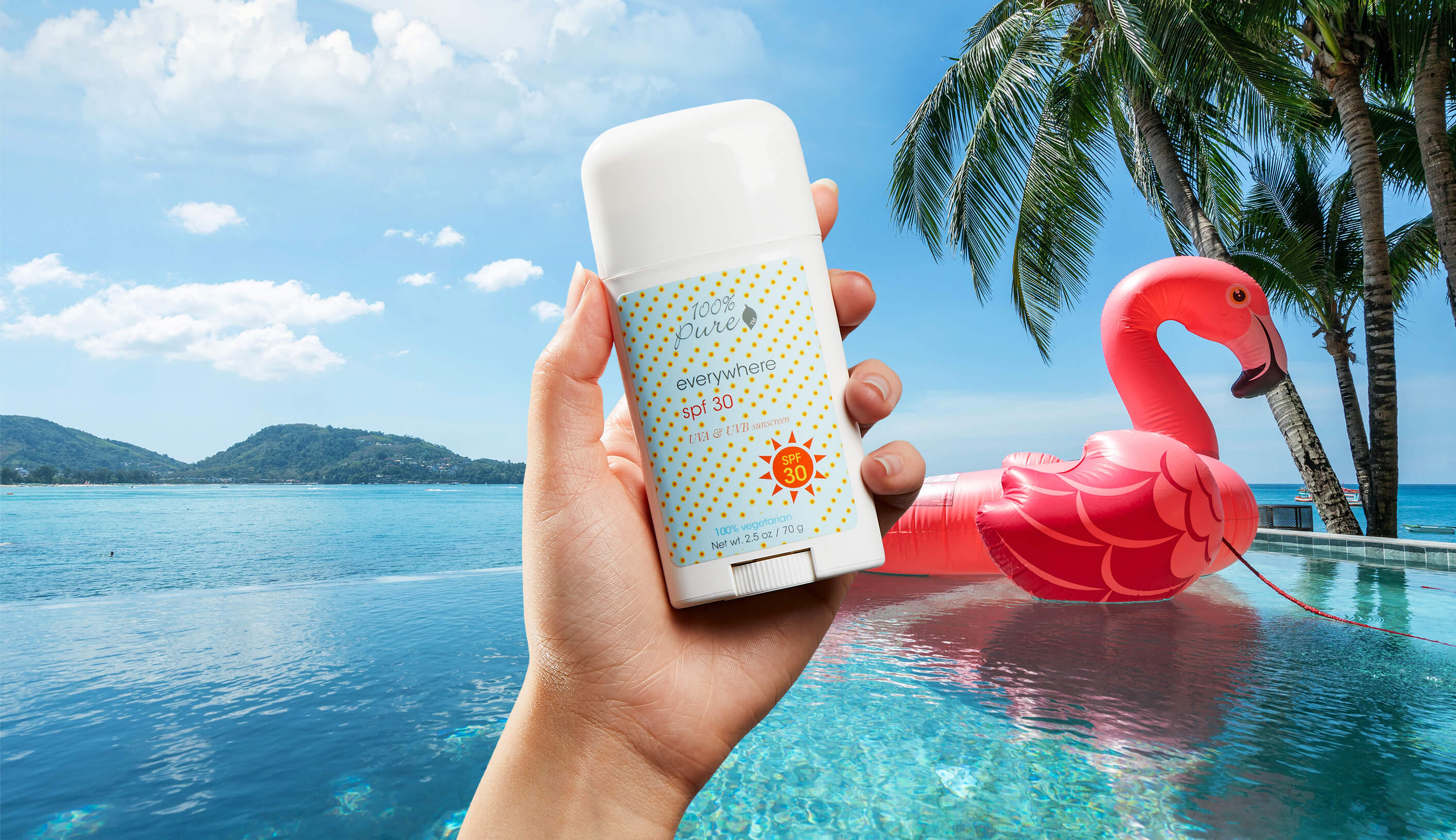 If you loved our last water-friendly option, this natural sunscreen is just as convenient and even more compact. This SPF is richly nourishing and gives the wearer absolute control on where it's applied. This non-comedogenic natural sunscreen is family friendly, and creates a thicker application that won't slip or slide.
Sunflower and argan oils create a luscious blend to help retain skin's delicate moisture barrier. Studies have also shown that argan oil diminishes damage from sun exposure – bonus points! Calming calendula plays backup to soothe inflamed skin from previous sun exposure.
Avocado oil and cocoa seed butter deliver silky richness to severely chapped, dry skin. Base ingredient beeswax is conditioning, calming, and helps to give this SPF it's balmy texture.
Good for kiddos and grown-ups alike, you'll want to apply this to clean, dry skin and be sure to blend well.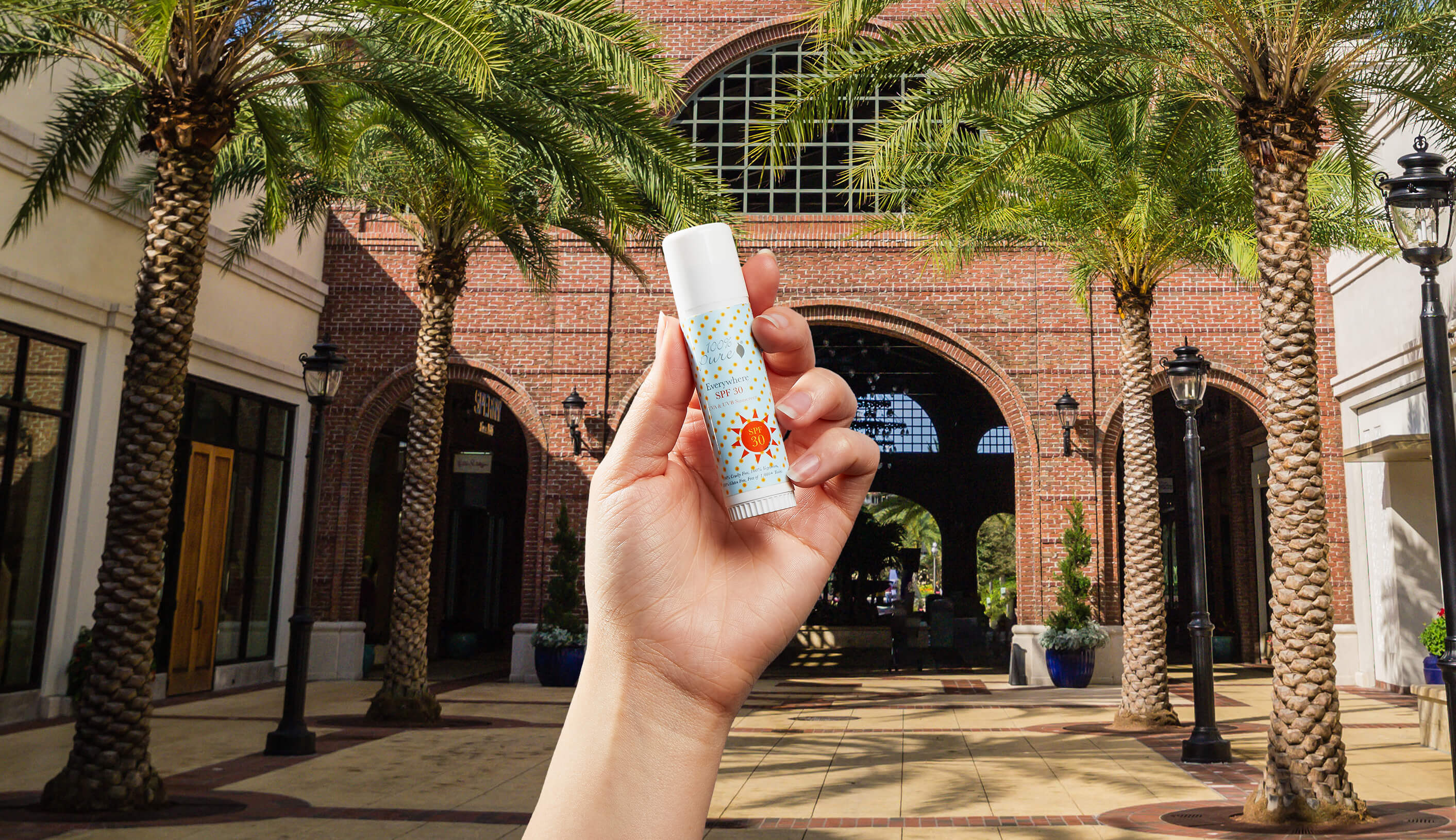 When it comes to sun protection, our motto is keep your sunnies close and your sunscreen closer. This is our beloved Everywhere natural sunscreen formula, presented in a travel-friendly tube. This fits easily in a makeup bag, purse, or pocket – and makes application on tricky areas like ears and toes quick and easy.
Considering the size of this baby sunblock, we recommend swiping it onto fingers. Warm the formula between formulas for a more easily spreadable texture, or simply apply to skin from the tube.
PRO TIP: Attention parents: this is our go-to natural sunscreen for kids! Quickly swipe it onto little noses, cheeks, chins, and ears before gently blending.
We carefully hand-select products based on strict purity standards, and only recommend products we feel meet this criteria. 100% PURE™ may earn a small commission for products purchased through affiliate links.
The information in this article is for educational use, and not intended to substitute professional medical advice, diagnosis, or treatment and should not be used as such.
Sign up to our email newsletter for more blog updates and exclusive discounts.
< Older Post | Newer Post >