Skin and Makeup Essentials for Summer Travel
The ultimate must-have beauty products for your summer getaway
Posted on June 17, 2019
Written by: 100% PURE®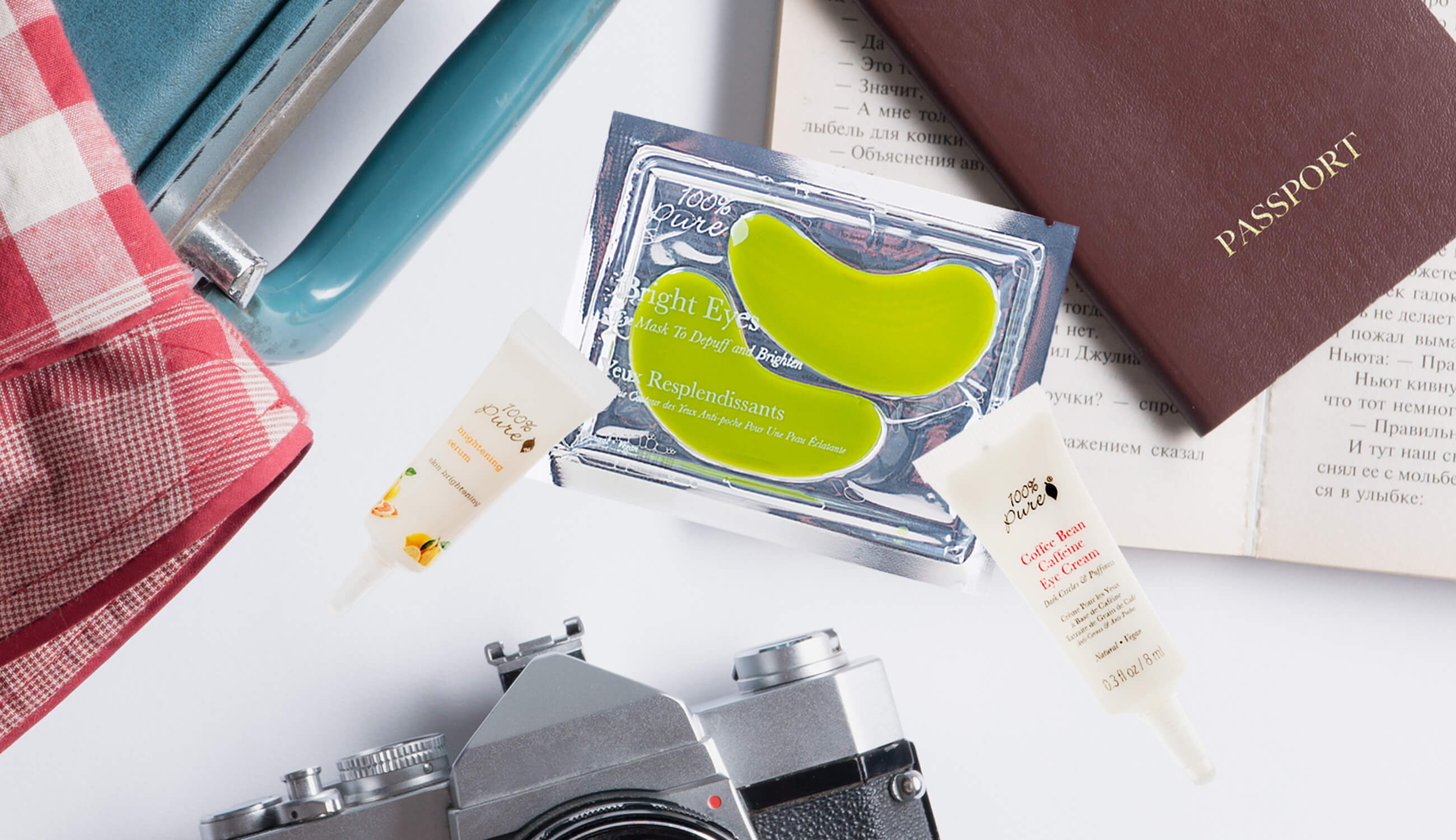 So you've booked the perfect summer vacation – now you're thinking about which skin care and makeup essentials to pack! Before you even reach your destination, flights, long car rides, and even train travel (those tiny sinks!) can leave your skin feeling a little neglected. When you arrive at your destination the heat, sun, and humidity can make skin matters even worse – what's a girl to do?
Whether you're headed to a fancy resort or a cabin by a lake, we've put together our A-list roster of lightweight, hassle-free skin care and makeup essentials. These babies work to brighten, nourish, and hydrate your skin, starting with your flight and lasting all vacation long.
Nourishing Skin Care Must-Haves
You wake up early, rush through the airport to catch your flight, and then spend hours on a plane. Getting to your destination can be exhausting, but you don't have to look the part! Kick off your getaway with these hydrating, skin-awakening essentials so that you can start your trip with a bright, fresh-faced complexion and achieve that coveted radiant glow.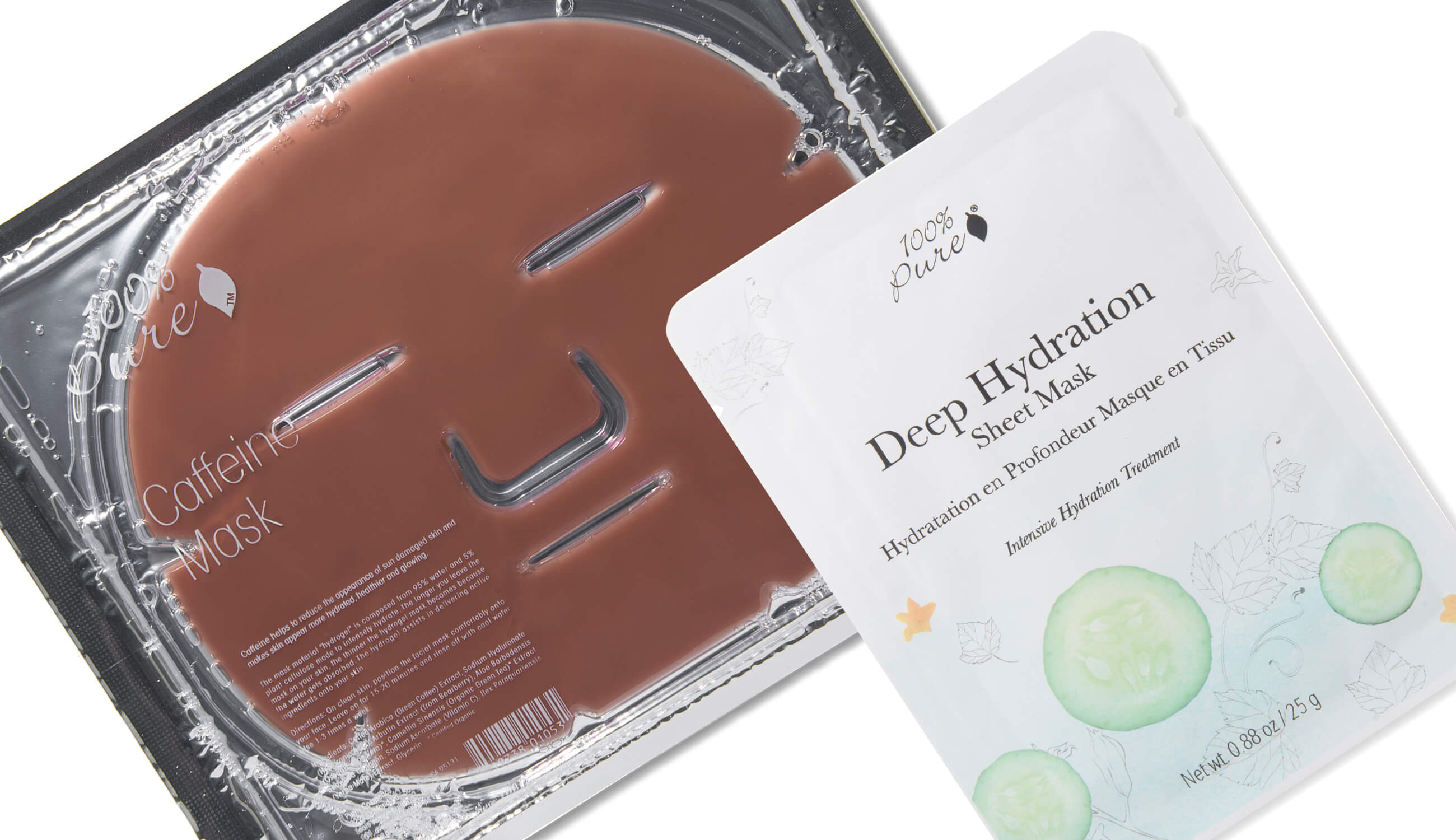 Bright Eyes Mask
When you're tired, nothing reveals it more than your eyes. But, just because you're tired doesn't mean you have to look tired. Our Bright Eyes Masks are infused with caffeine, green tea, and aloe to brighten, de-puff, and hydrate your eye area in under 20 minutes. Place a mask under each of your eyes during the final leg of your trip, and arrive looking bright-eyed and photo-ready!
For full face hydration during your flight, our Deep Hydration Mask is the perfect skin pick-me-up. Ultra-hydrating aloe juice, cucumber, hyaluronic acid, and plant ceramides quench thirsty skin, leaving your face softer, nourished, and more supple.
Coffee Bean Caffeine Eye Cream
Everyone knows that a cup of coffee will perk you up in the morning. Did you also know that caffeine works similarly for your skin when applied topically? Awaken and stimulate your eye area with caffeine derived from green tea and coffee beans, along with anti-aging vitamins to help boost circulation and brighten dark circles. Soothing rosehip oil nourishes your delicate eye area, while preserving softer, more youthful skin as an extra bonus.
As a powerful anti-inflammatory, caffeine is also extremely beneficial after exposing your skin to the sun. So, after a day of sipping pina coladas by the pool or splashing in the waves on the local white sand beach, treat skin to a dose of caffeine skin care. Try calming redness and quenching dry skin by applying a Caffeine Mask as part of your post-sun recovery plan.
Brightening Serum
This skin-brightening serum (in a perfect travel-ready size) is made with gentle plant-based lighteners like lemon, licorice root, and kojic acid. These non-stripping, bleach-free lighteners work to brighten dull skin and create a smooth complexion. Vitamin C helps to promote elastin and collagen production, while helping to guard against UV and free radical damage. Those benefits make this the perfect serum for a tropical getaway, when skin is more exposed and vulnerable to the sun.
This serum is packed with skin brightening ingredients that may cause photosensitivity, so be sure to only use at night, and follow the next day with a broad spectrum sunscreen.
*Sensitive skin types may be more prone to photosensitivity while wearing vitamin C serum; ask your dermatologist before beginning daytime use.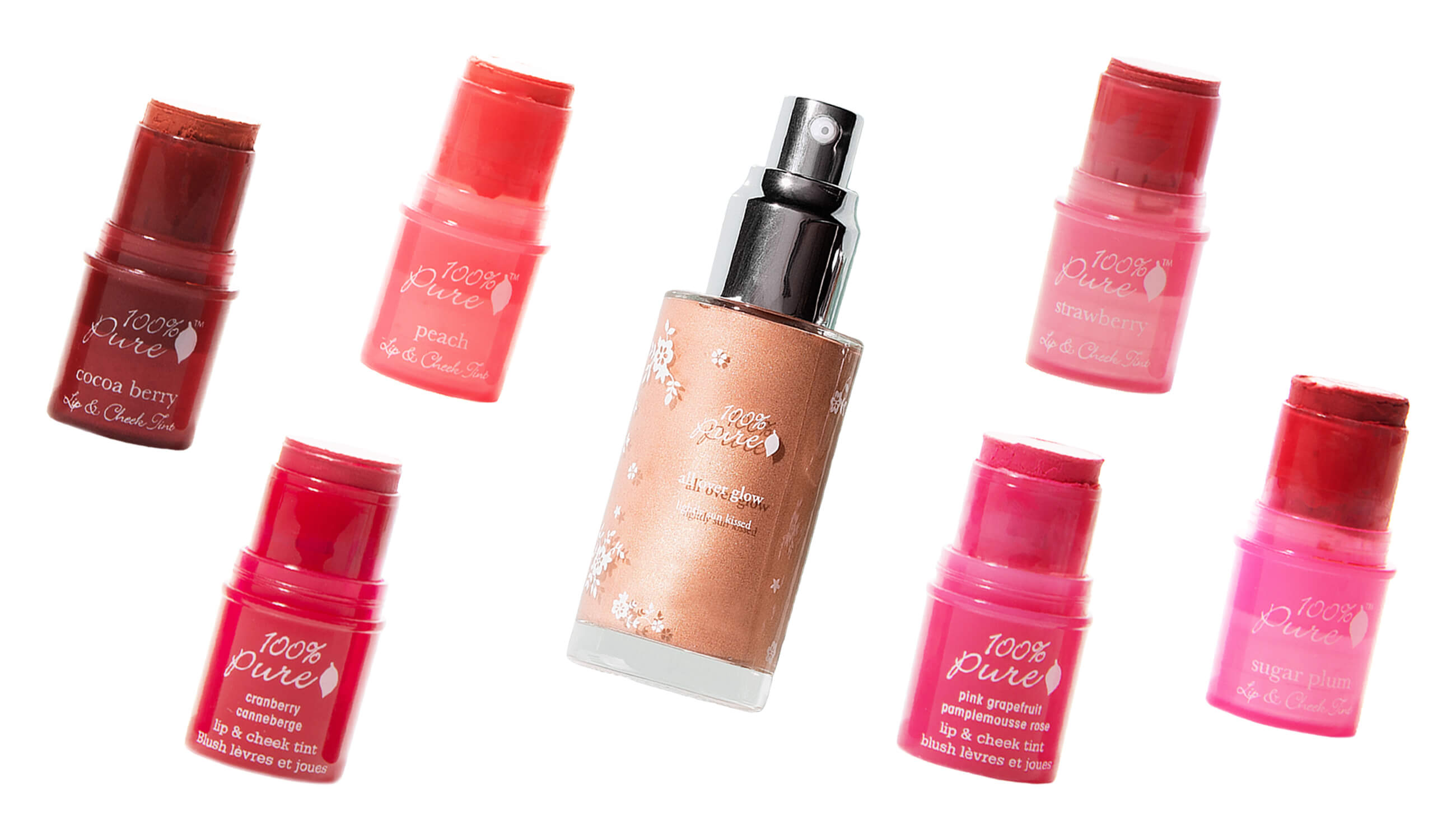 Lightweight Makeup Essentials
Once you land, you'll want to have the perfect makeup ready to go for your first round of sightseeing! In hot, humid weather, we prefer to keep our makeup minimal and lightweight, so we put together some of our makeup essentials infused with nourishing plant and fruit oils – that way you can continue to feed your skin while looking amazing.
Our first and favorite makeup essential to pack is the two-in-one Fruit Pigmented® Lip & Cheek Tint. Why waste space and pack both a blush and lip color, when you can pack one product that functions as both? Shea and cocoa butters will keep your skin and lips hydrated, while the vibrant hues from real, juicy fruits will add a gorgeous pop of color to your day or night vacation look.
Stayed up too late exploring local nightlife? Feeling a little toasted from your poolside tanning session? We've got you covered with green and yellow shades of silky 2nd Skin Correctors. Use our yellow shade to tackle dark circles, then dabb the green shade over skin to target and cover any redness. Made in a base of olive squalane, our correctors give a natural, lightweight finish while providing ample coverage. So don't worry about creasing or melting during that exotic tropical heat!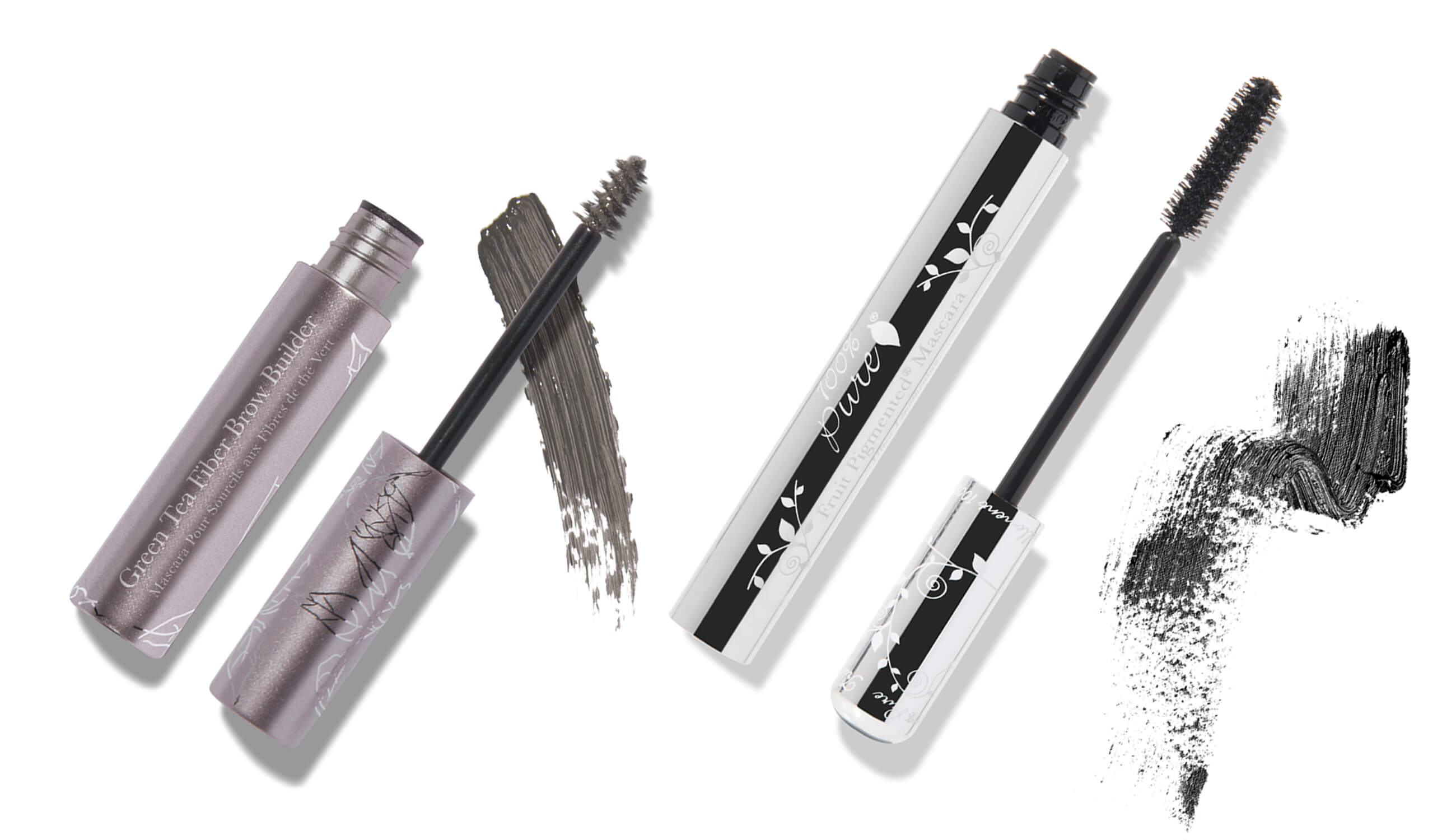 Hot, humid weather… makeup's arch nemesis. When the air is thick and heavy, we usually prefer an au naturel look with just the bare essentials. Our go-to's are to apply some Fiber Brow Builder to fill in and sculpt your brows, along with a few strokes of Fruit Pigmented® Ultra Lengthening Mascara for an effortless no-makeup look.
Don't forget that bronzed bod! Accentuate your sun-kissed summer glow with our All Over Glow liquid bronzer. Bronze mineral pigments add golden shimmer to this ultra-lightweight formula, while aloe, pomegranate oil, and Vitamin E work to nourish and hydrate your skin. You can apply it to your legs, arms, face, or anywhere that you'd like to illuminate and give off a subtle glow.
There you have it, our vacay-ready skin care and makeup essentials! Pair these must-haves with the products that you usually pack in your trusty overnight bag, whenever you're apart from your typical skin care routine. So, get out there and glow, girl, and enjoy your vacation along with some trusty fruit pigmented® makeup essentials!
We carefully hand-select products based on strict purity standards, and only recommend products we feel meet this criteria. 100% PURE™ may earn a small commission for products purchased through affiliate links.
The information in this article is for educational use, and not intended to substitute professional medical advice, diagnosis, or treatment and should not be used as such.
Sign up to our email newsletter for more blog updates and exclusive discounts.
< Older Post | Newer Post >