Rules for Fall and Winter Bronzing
Going for a bronzed beauty look in fall or winter? Avoid these bronzer makeup mistakes
Posted on December 20, 2018
Written by: 100% PURE®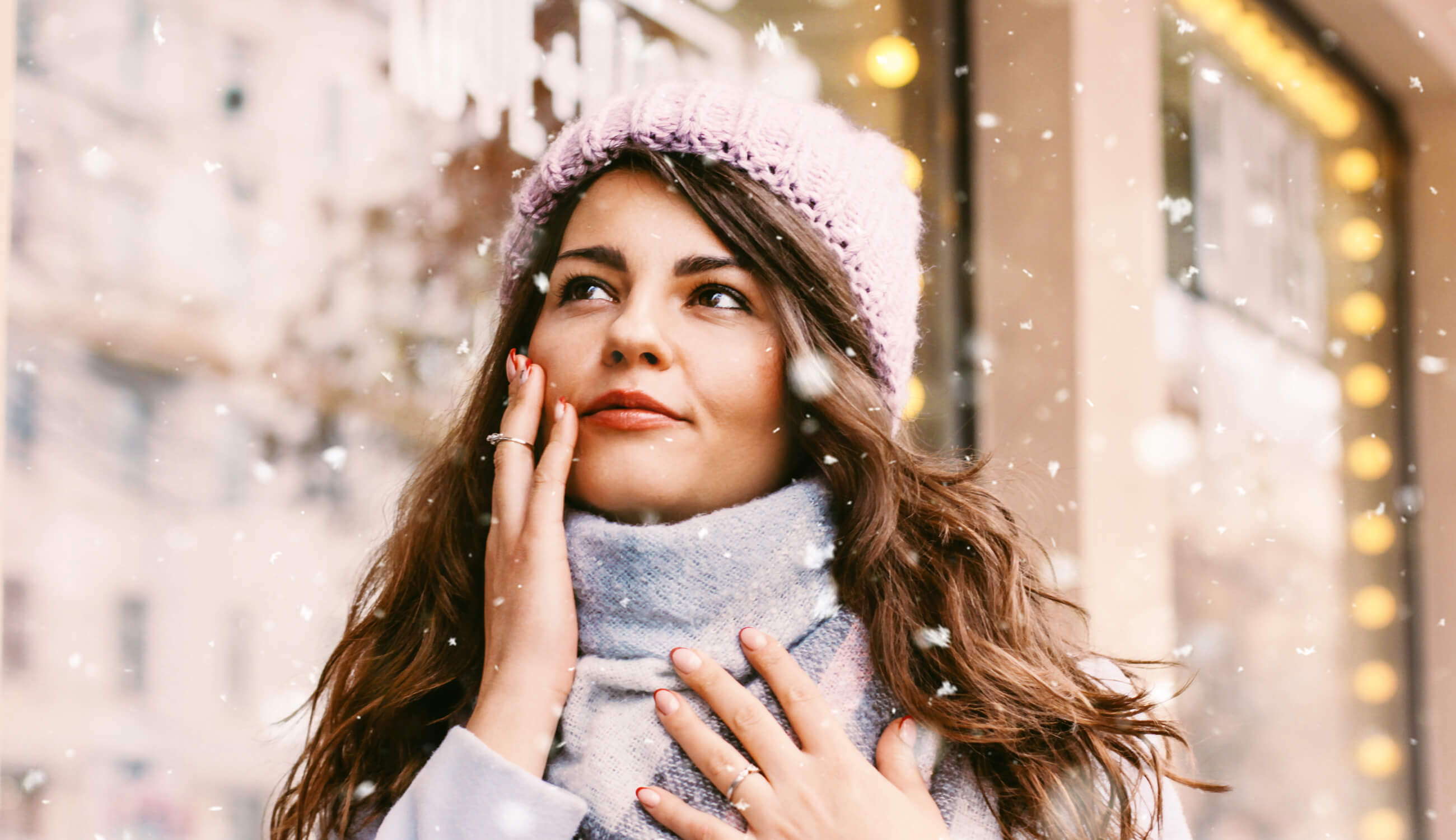 We might be dreaming of a white Christmas, but without bronzer our appearance is less than merry and bright. When the weather cools down, many of us mourn the loss of our radiant summer glow. Naturally, we'll still try to fake it from fall to spring - but there's a way to do it that doesn't come off as forced or unflattering. For realistic color and a perfect duet of dark and light, we'll share our fall-winter bronzer makeup secrets. Stick with us and we'll have you looking like you spent your winter holiday in San Tropez!
Bronzer Makeup Basics
No glow-up is complete without a kiss of warmth from a silky-smooth bronzer. Adding bronzer warms up our complexion and takes us from a flat, one dimensional look to something vibrant and radiant.
Start by sweeping a bit of bronzer on a few key stops around the perimeter of your face. That includes just under the cheekbones, along the hairline, down the sides of the nose, and just under the ball of the nose. The basics of bronzing are tips we've shared before, but they're worth revisiting (as they're incorporated into our year-round beauty looks). The warmth of bronzer gives our makeup look more life and youth, and fakes the illusion of recent sun exposure. Bronzer also helps to seamlessly blend our foundation with contour, blush, and highlight for a palette of colors that speak to one other.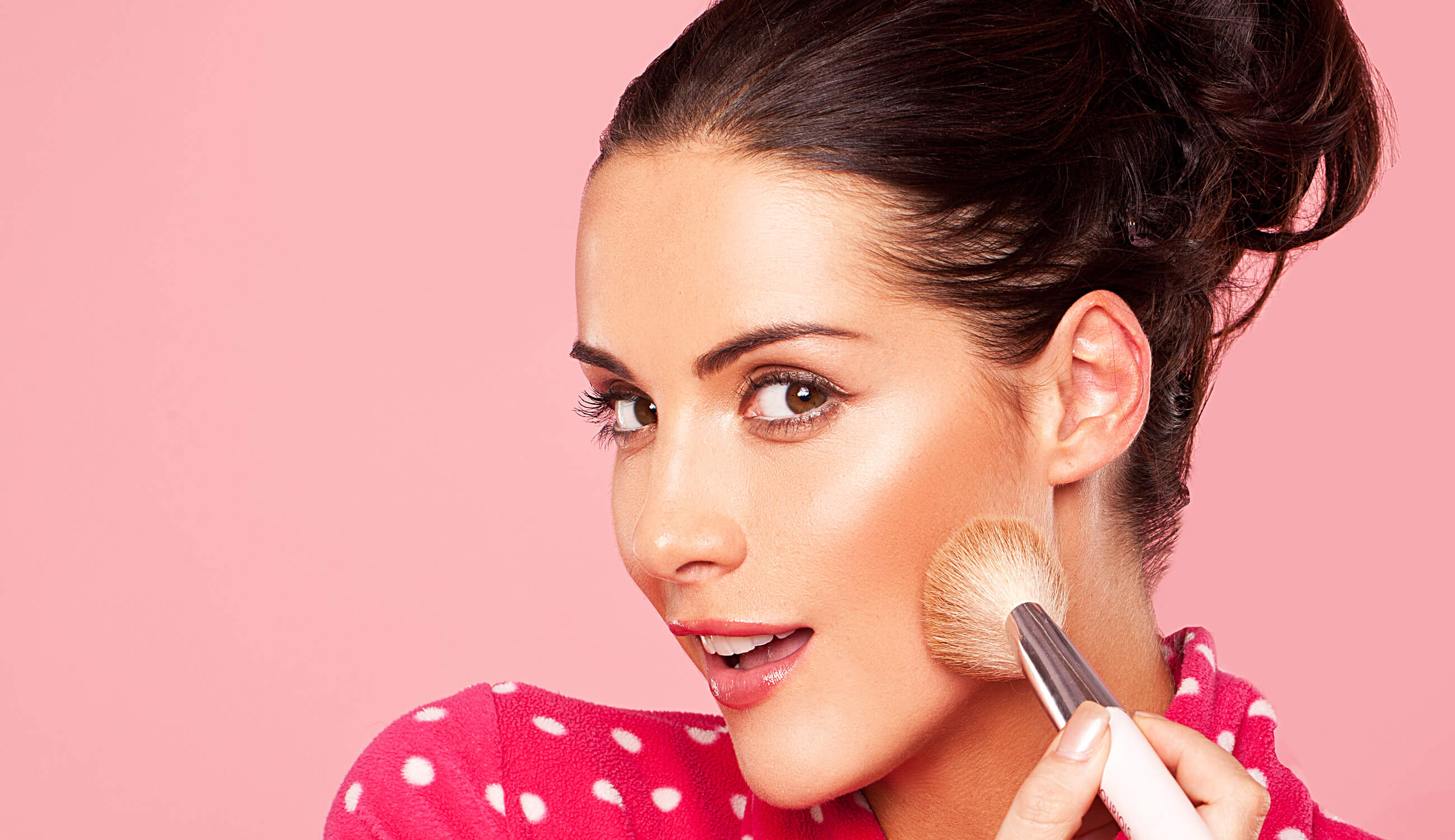 Do's and Don'ts for Fall-Winter Bronzing
It's easy to trip up when we're rushing to apply some warmth and glow on our way out the door. The first mistake we're likely to make is applying too much product. This can happen when we're in a hurry, or when we don't take the time to tap off our brush before applying. Applying too much bronzer takes our look from sun-kissed to dirty - a road that none of us want to go down! Product will appear blotchy and stamped-on, and won't appear flattering at all.
Instead of rushing through and slapping on any amount of product, use a large, fluffy brush like our Cruelty Free Angled Contour Brush. The angle of this brush allows us to get around those curved areas of our faces, like the slope of the forehead and the curve of the cheeks. It's fluffy enough to easily diffuse the product and with a single tap, the right amount of product falls off the brush - leaving just enough for a wash of warmth that looks like you were born with it.
A classic rookie mistake? Applying bronzer without other beauty products to complete the look. For those of you that have blemish-free, flawless skin, it's tempting to add bronzer where the summer glow has faded away. Be sure to complete the look with at least a touch of blush, enough concealer to wipe out dark circles, and a bit of highlight for a glowing cherry on top.
For those of us in-the-know about the power of a good bronzer, it's easy to see how anyone can get a little bronzer-happy. As hard as it is to resist this faux-pas, applying bronzer all over the place is definitely a bronzer don't. Bronzer is meant to be an accent - a small part of a bigger picture. Some grab the bronzer and go to town, topping off every part of the face until the effect of bronzer dominates your entire complexion. Instead as a bronzer-do, stick to key areas of the face, and complement bronzer with highlighter to balance the deeper warmth with light.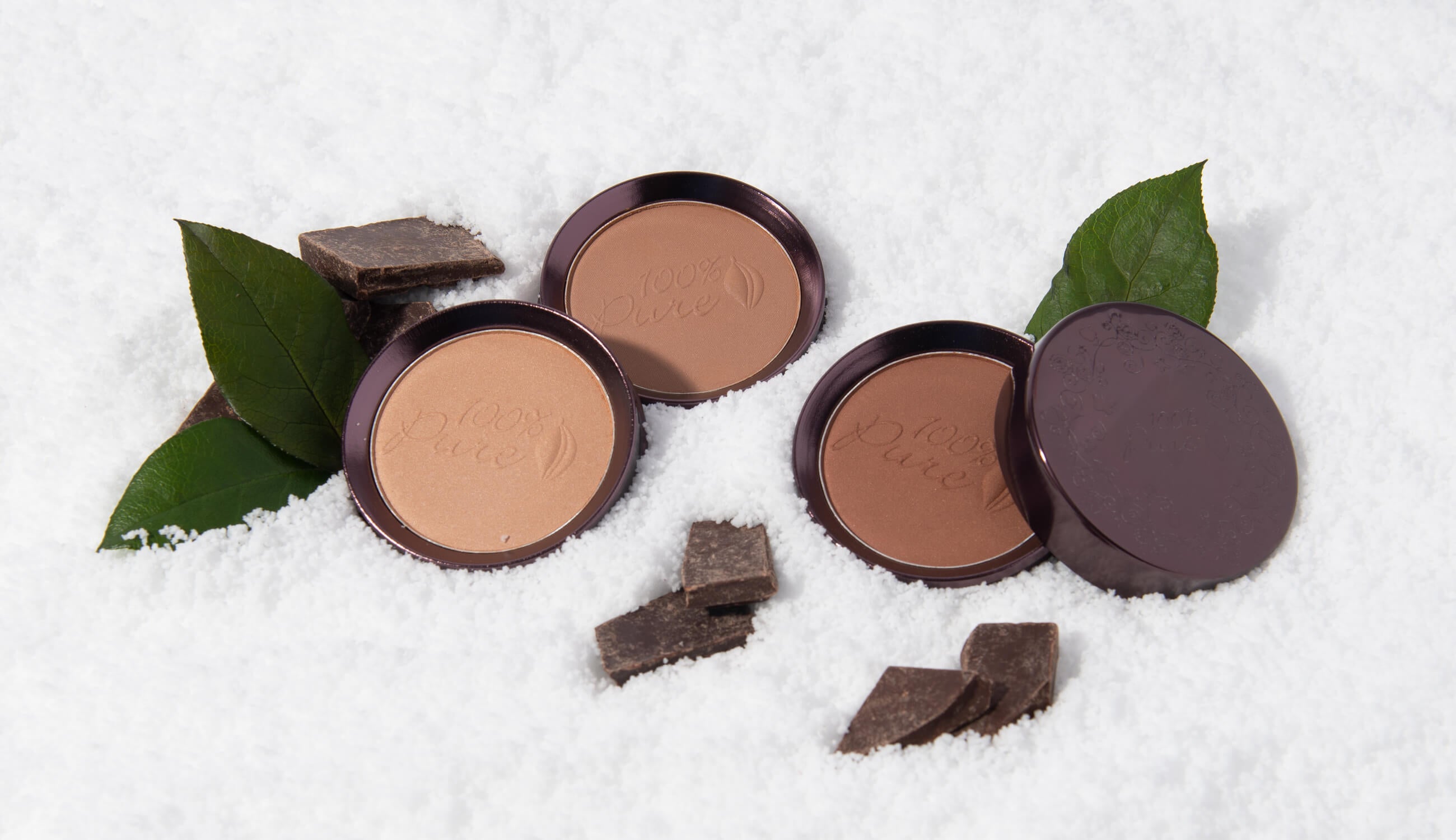 Key Players In Your Bronzed Fall-Winter Look
The Cocoa Pigmented Bronzer line is designed to be and look completely natural. It comes in three different shades, each made with tiny luminescent components that reflect like skin and deep pigments sourced from real cocoa beans. Crafted with actual sunstone mineral in the formula, this radiant beauty catches the light and reflects the same way our naked skin would in the summertime (but better).
Cocoa butter and cocoa pigment give this bronzer richness and a light, buildable application. That means you'll need only a sweep of this stuff to provide a seamless and smooth bronzed effect. Additional pigments from peach, pomegranate, and acai make this bronzer a healthy source of vitamin C and antioxidants to result in brighter, more youthful skin underneath. Fatty avocado butter and smoothing rosehip oil condition the skin and blend softly for a polished, warm glow.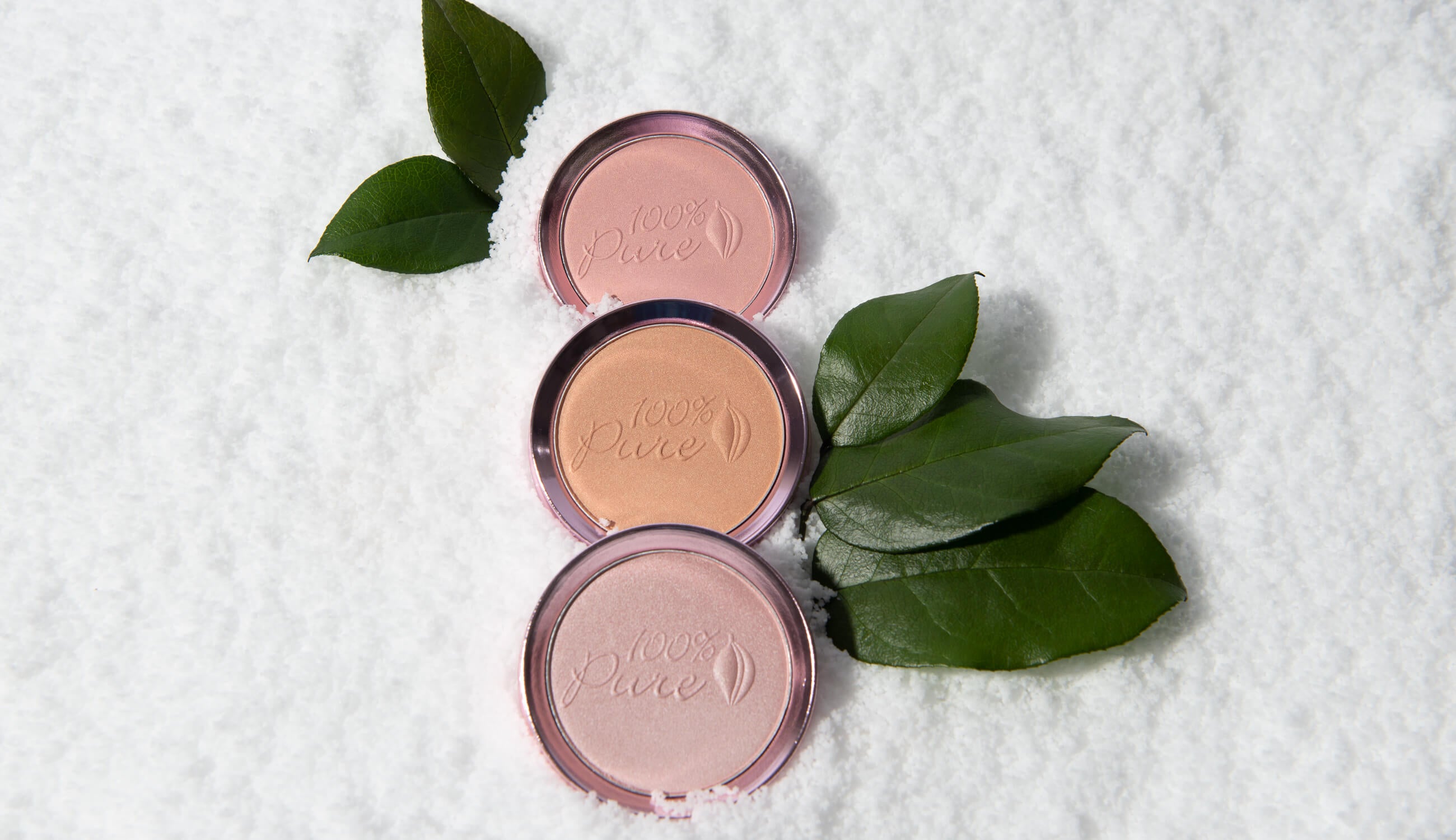 As we mentioned before, a bronzer can do a lot of the heavy lifting - but a touch of highlight can round out your beauty look. Top your bronzer base off with a splash of our Gemmed Luminizer, to the high points of the face. Sweep a very light amount onto the center of the forehead, onto the tops of the cheekbones, down the bridge of the nose, and just over the top of the cupid's bow. Available in either a warm, coral gold or a pinky, sparkling rose, these luminizers work day or night to light you up brighter than a holiday tree.
Still hankering for more bronzer tips? Check out our guide for contouring with bronzer makeup, and even a tutorial for chocolate-inspired makeup, featuring the one and only Cocoa Pigmented Bronzer!
We carefully hand-select products based on strict purity standards, and only recommend products we feel meet this criteria. 100% PURE™ may earn a small commission for products purchased through affiliate links.
The information in this article is for educational use, and not intended to substitute professional medical advice, diagnosis, or treatment and should not be used as such.
Sign up to our email newsletter for more blog updates and exclusive discounts.
< Older Post | Newer Post >