Natural hair repair and vibrancy-boosting products are what you need to awaken lackluster locks after a long, cold winter
Posted on March 25, 2019
Written by: 100% PURE®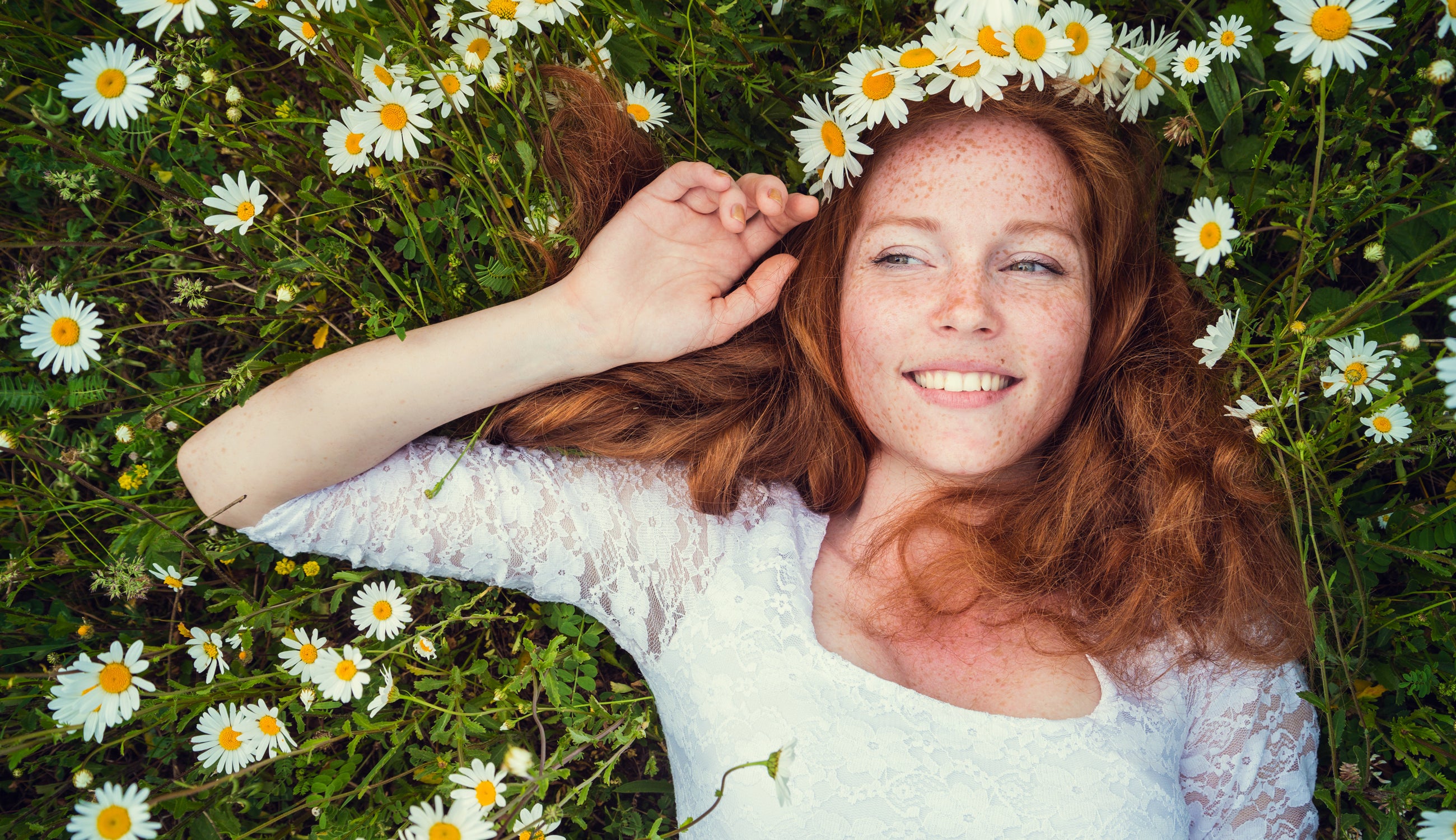 With the end of winter in sight, warmer temperatures and rising humidity are coming back — and suddenly, hair begins to emerge from its winter hibernation. So how do you deal with the aftermath of winter hair? We've already talked about tackling winter hair woes, but now it's time to kick it into recovery mode! Post-winter hair repair is necessary in order to address and remediate the issues that plague locks in cold temperatures and low humidity. Think of it as spring cleaning for your strands!
What Happens to Hair in Winter?
Winter weather is generally extra tough on hair health, sapping hair cuticles of moisture and leaving you with straw-like strands that are brittle and prone to breakage. This weakness is exacerbated by hats, braids, and zippers, which contribute to tugging, breaking, and pulling. Not to mention icy cold winds, which are notorious for increasing tangles and breakage. The result of these hair abuses is generally a winter frizz halo, experienced especially by curly and coarse haired girls who already have slightly less oil in their locks.
Ultra low humidity contributes to these issues, speeding up the rate of ends splitting, and leaving you with a shaggy mane. Not to mention scalp health, which can take a hit during winter months, often with itching and dry skin developing, leading to flaking, dandruff and scalp irritation. Cumulatively, this all can leave you with some serious hair maintenance needing to be done when spring rolls around.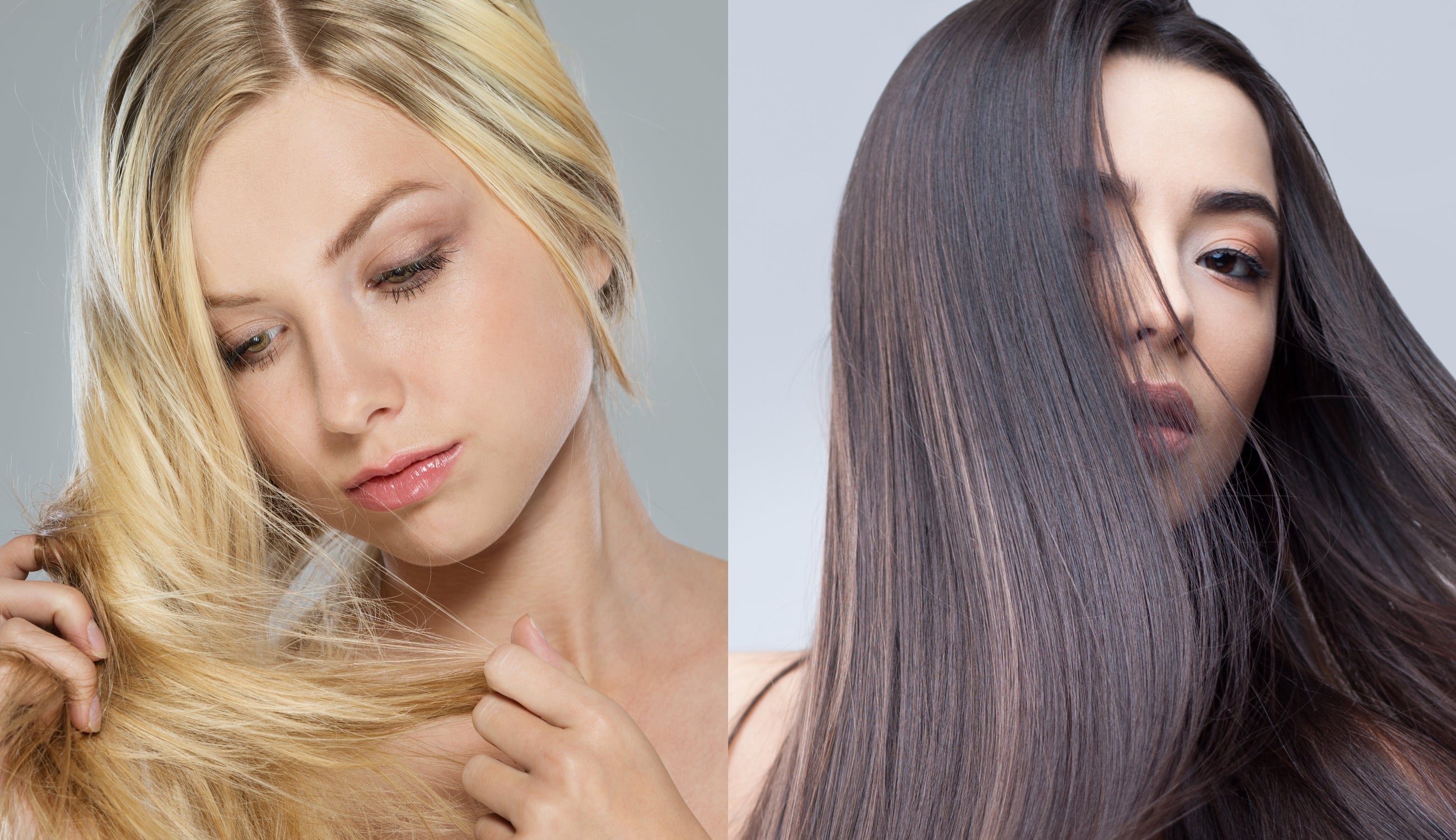 3 Ways to Return Your Hair to Its Happy Place
Once the snow has melted, you're safe to begin the hair repair journey! Using gentle, natural products is a great start, but you'll need to think about how you treat your hair on a daily basis, too — TLC is part of the healing process!
Amp up your Nutrients
The first thing you'll need to deal with is serious post-winter hair weakness; essentially, you'll need to feed your hair to bring it back to life. It's important to integrate ultra nutritious products into your daily routine, in order to rejuvenate natural luster and re-stimulate oil production. That said, some of us don't tolerate super rich products on our scalps (cue grease), so application of nutrient-dense hair products should focus more on ends and length rather than roots. This is especially true once warmer weather rolls around and sebum and sweat production pick up again.
The trick is to deal with your zapped winter ends without generating an overly-oily environment on your scalp. Our Glossy Locks: Repair Shampoo hits the mark with the combination-hair approach, featuring protein and biotin-rich royal jelly, which seals its high content of vitamin B into your hair follicles for rejuvenated individual strands with more structural integrity. Its organic aloe leaf base amps up the nutritional profile, with Vitamins A, C, B12, E, and Folic acid. Everyday application will leave you with more nutrient dense and happy locks, resulting in healthier growth and reduced breakage.
For a more intense nutrient re-boot, try incorporating a DIY mask into your weekly routine, using items from your kitchen. Avocado is packed with essential fatty acids plus vitamin B5 and Vitamin K. Apply a mashed ripe one to damp hair and cover everything with a shower cap for up to half an hour. You'll be left with more shine and less split ends — yes, please!
Find a Multitasking Hair Oil
In addition to replenishing your hair with nutrients, it's important to take an active approach to upping your hair's lipid levels. With warmer weather, now is a good time to put your heating tools and hair dryers away, making room for air dried styles that are less drying and frying. Opt for a daily leave-in hair oil for your air-dry, which will seal your stands and protect them from UV rays.
Hair oil is ideal for post-winter hair repair because it's a multi-tasker that allows you to actually use fewer products on your hair (and spring is a moment for low maintenance hair). Used on wet strands, hair oil can work as a detangler and cuticle lubricant, allowing for easy styling while simultaneously replacing lipids and fatty acids. Hair oil prevents and seals tiny splits in each shaft, circumventing full blown split ends in their early stages. For an everyday oil, 100% Pure Argan Oil is a cult-fave daily multi-tasker. Its formula is simply 100% organic argan oil, a natural source of vitamin E (which promotes growth and tames frizz).
Focus on Scalp Health
Winter dryness often takes its most uncomfortable toll on the scalp, which can be left with itching, flaking, dandruff, and irritation. Treating scalp health can be tricky if you're also dealing with dry ends, as sometimes the ingredients required to soothe your scalp aren't the same ones required to re-nourish your length. But like combination skin is something we all experience (and deal with), combination locks are often a reality of post-winter hair, and sometimes you just have to combine products with different properties.
For renewed scalp health, make sure you steer clear of foaming surfactants in conventional clarifying formulas, which will strip your natural lipid barrier and leave you with exacerbated dryness. Instead opt for a plant based conditioner with clarifying ingredients that will balance your PH levels, stimulate cell renewal, and soothe scalp inflammation. Burdock and Neem are star ingredients here, both featured in our Healthy Scalp Conditioner alongside antioxidant packed rose flower water for skin cell renewal (and healthier pores on your scalp).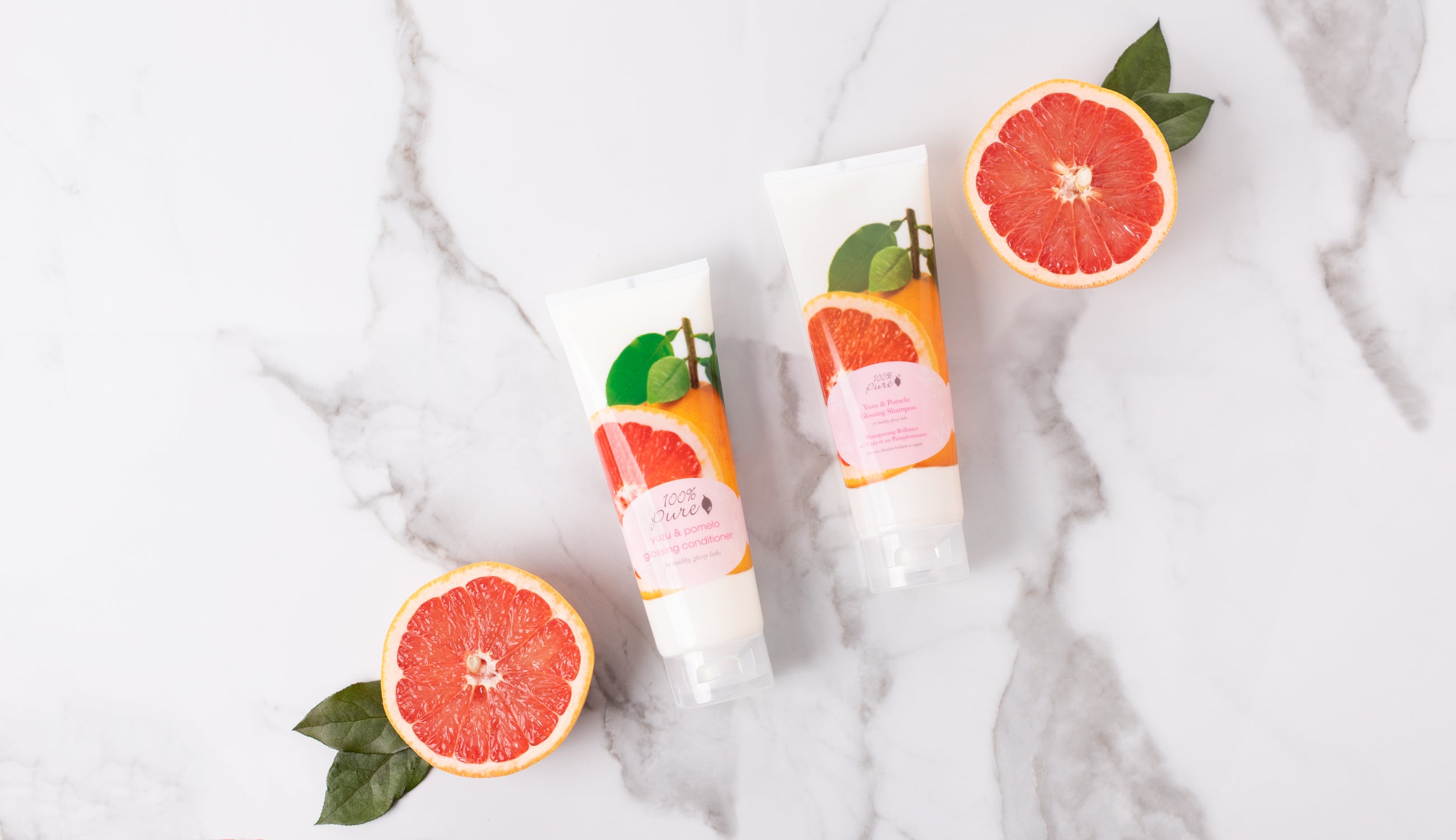 Hold Off on Color
With temperatures on the rise again, don't be tempted to dive right back into your bleachy, beachy blonde dye kit, in spite of summer (admittedly) being a great time to rock highlighted locks. Instead, opt for a moment of 'hair fasting' and keep things simple for at least a few weeks. Focus on low maintenance and nutrient dense hair care, or even invest in vibrancy-boosting formulas like our Yuzu & Pomelo duo, which can brighten and breathe new life into dull, winter hair.
If you're still wanting to opt for a colour, give yourself a trim before doing so. Winter split ends paired with hair color will spell intense dryness and breakage. Similarly, hold off on any intense styling (french braids, super straight styles, curlers) until you feel like you hair is back to its old self. In other words: be gentle! Post-winter hair needs some extra TLC, which you can give it with plant-based and nutrient packed supplements, and lowkey styling.
Check out some of our top hair care guides:
We carefully hand-select products based on strict purity standards, and only recommend products we feel meet this criteria. 100% PURE™ may earn a small commission for products purchased through affiliate links.
The information in this article is for educational use, and not intended to substitute professional medical advice, diagnosis, or treatment and should not be used as such.
Sign up to our email newsletter for more blog updates and exclusive discounts.
< Older Post | Newer Post >