Post Pregnancy Beauty Tips for New Moms
How to tackle post partum acne, dry skin, pregnancy stretch marks, and more.
Posted on April 20, 2018
Written by: 100% PURE®
After entering motherhood, your whole world changes. All of a sudden, you have a brand new member of the family to watch and dote over every second of the day (and night!). The roller coaster journey of pregnancy will also leave you with some changes in your body that make you wonder, "Hey, where'd my body go?" Don't worry, you've got this. Your hormones went out of whack and your body went through so much to bring your little one into your life. While you might still be struggling adjusting to your life as a new mom, we're here to get you back on track. Here are our best beauty tips for all you beautiful new moms out there to get back your glowing goddess selves.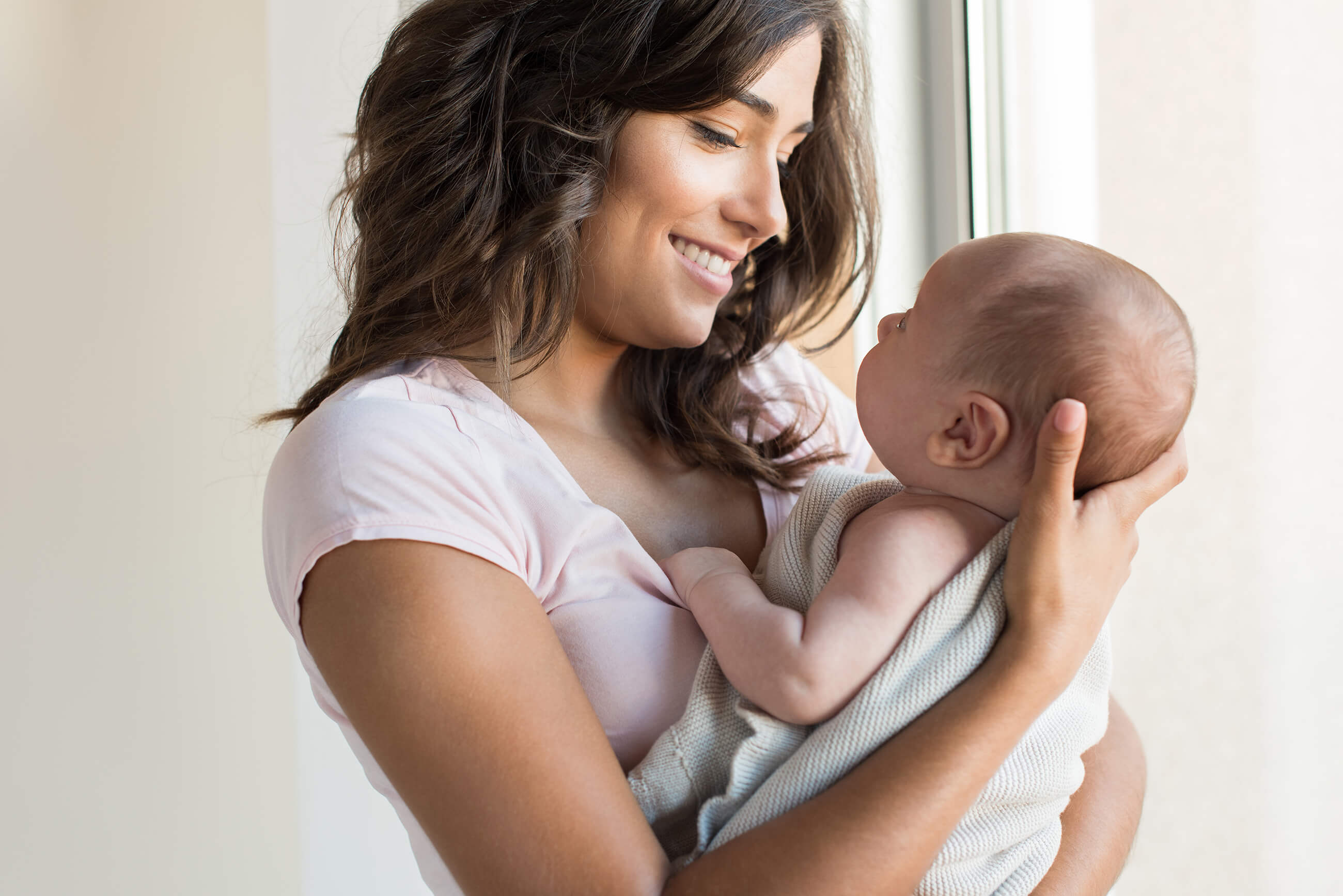 Hormones After Pregnancy
One huge thing that affects both how you feel and what your body looks like after pregnancy is your hormone balance. Your body produces two important hormones in your body that keep your reproductive system functioning and healthy - estrogen and progesterone. While these two hormones are normally at balance, hormone levels shift as you go through pregnancy and after you give birth. Those sudden breakdowns when you couldn't satisfy your food cravings 6 months in? That's probably your hormones talking. Once you're pregnant, your progesterone levels increase to thicken the uterine lining and support the placenta. Your body secretes more estrogen too to support the development of the fetus.
After delivering your baby, your progesterone levels go back down in as soon as the first 24 hours. Your estrogen levels still remain high, however, and it's that imbalance that can cause postpartum depression and a wide range of skin woes, like dry skin and acne. There are other hormones in your body too (like prolactin and oxytocin) that continue to fluctuate after delivery, and an imbalance between all of them can cause your skin to produce too much sebum (your skin's natural oil) or too little.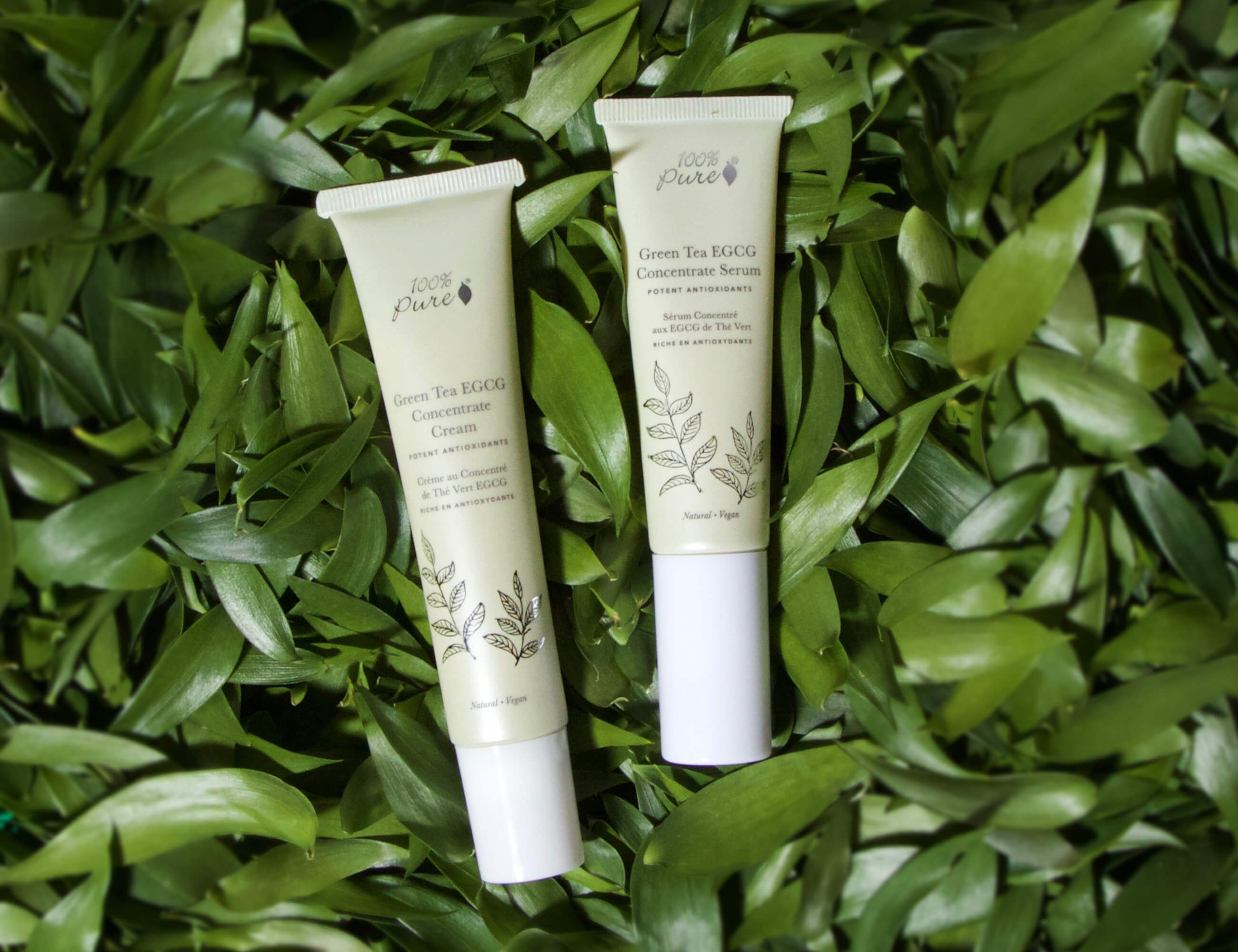 How to Fight Post Partum Acne
Acne isn't just caused by too much oil production in your skin. Excess oil production from hormonal imbalance can clog your pores and lead to acne formation. You might be tempted to fight back with a concentrated anti-acne solution from the drugstore. But stripping your skin of precious moisture - which is what usually happens with conventional acne treatment products - actually triggers your skin to compensate by producing even more excess oil. You end up with the most unwanted beauty duo - dull skin and oily acne.
What you can do instead is to pamper your skin with the nutrients and moisture it needs for a balanced complexion. Time to meet every new mom's best friend, green tea - both drinking it and applying it on your skin! Green tea is naturally packed with high antioxidant content. Its high catechin content makes it a great anti-inflammatory. Polyphenols fend off bacterial growth (another big culprit for acne!) to treat acne and congested pores. Green tea also actively nourishes with Vitamin B2 and Vitamin E, so your skin can actually stay moisturized and help you bring your skin under control. For a targeted regime to fight post partum acne that's free of toxins and is vegan too, pick up our Green Tea EGCG Protective Serum and Green Tea EGCG Protective Cream.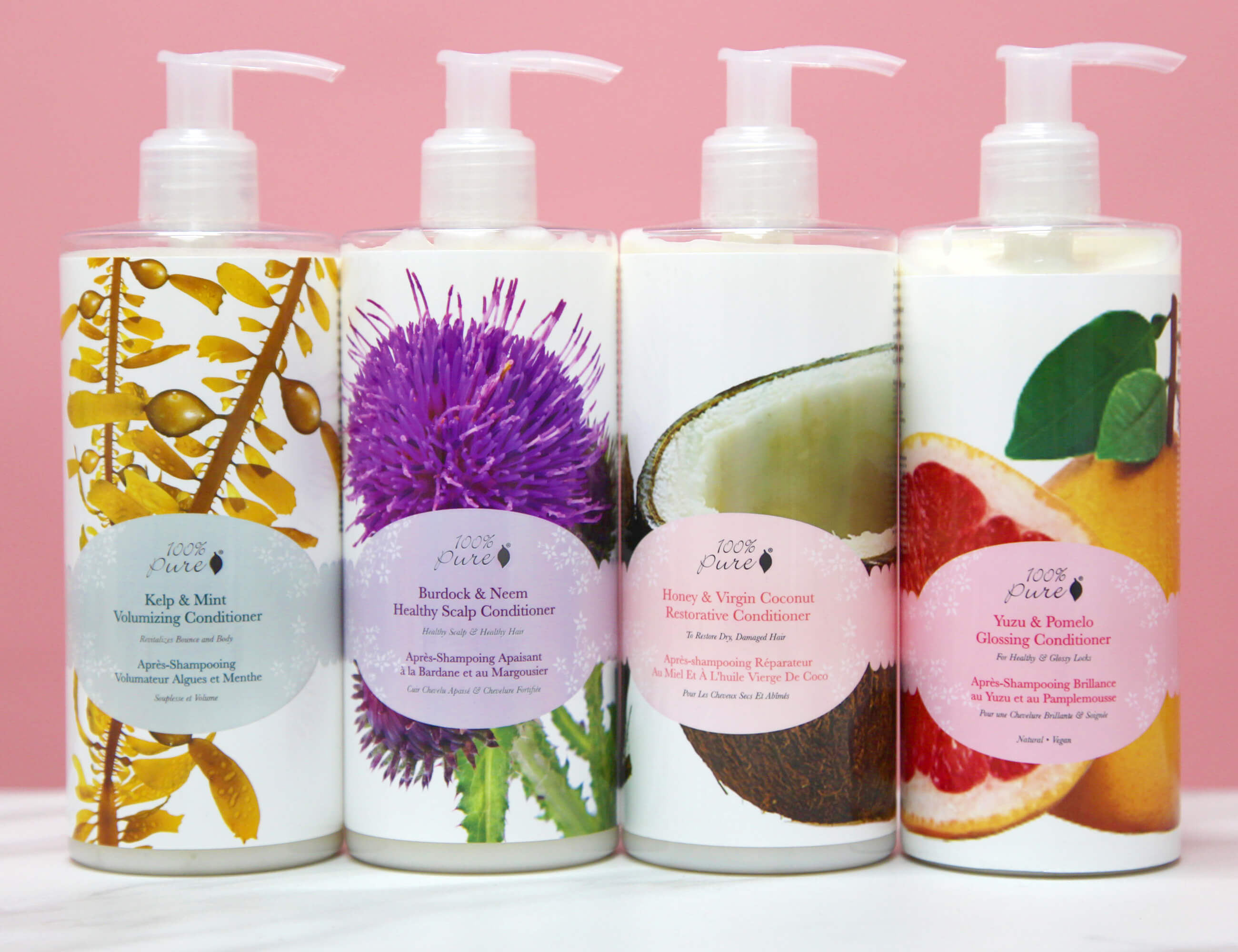 Hair Loss After Pregnancy
Postpartum hair loss is another symptom that comes with hormonal imbalance. You might have heard that frequence hair washing makes hair loss worse, but that's a myth - as long as you're sticking to natural hair products, of course! Washing your hair with a natural shampoo helps to clarify your scalp and provide it with the nutrients it needs for luscious hair growth. Underwashing your hair and excess oil buildup can actually slow down hair growth. Volumizing shampoo and conditioner that's vegan, and also free of harsh detergents and artificial fragrances will help add bounce and body to your hair as your post partum body gets itself back on balance. Kelp intensely hydrates, while peppermint and aloe soothe your scalp for healthier hair growth.
Every women's body behaves differently after pregnancy, so make sure to visit our handy shampoo and conditioner guide to pick the best combo for your hair and scalp concerns. Hormonal fluctuations may result in a dry itchy scalp, and you might need the aid of a natural scalp treatment regime with soothing burdock and neem. Make sure to check out these hair conditioner hacks to give a little more TLC to your locks.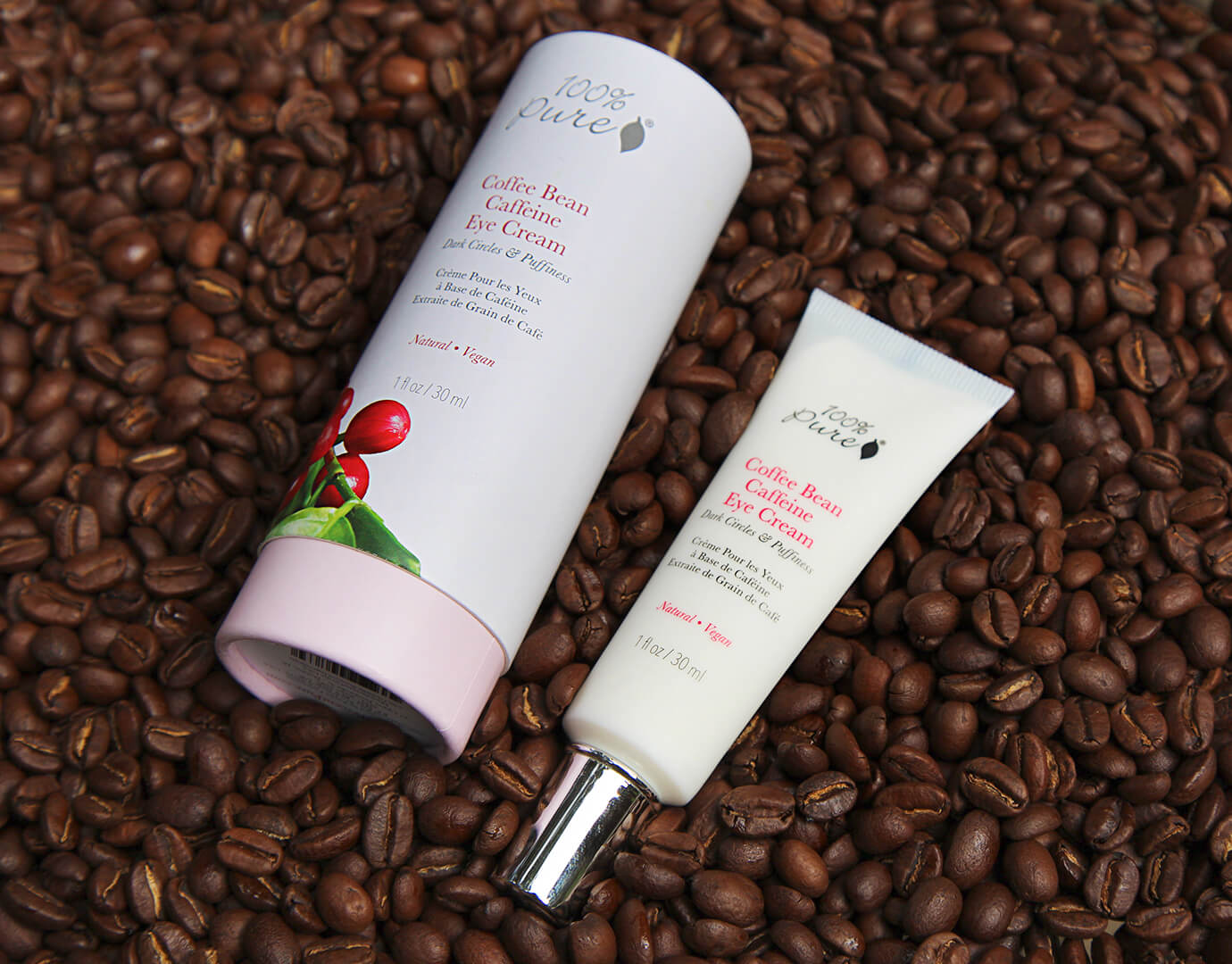 Hyperpigmentation and Melasma
Your dark circles aren't just from lack of sleep, although we do know you've been bustling around trying to juggle your responsibilities as a new mom. Hormonal changes can also trigger dark eye circles by increasing blood vessels, causing more blood to pool under your eyes and cause those dark shadows. Pick up our cult fave eye cream for a eye brightening boost. Caffeine rich green tea and coffee work to brighten dark circles, while nourishing for plumper skin and more youthful looking eyes.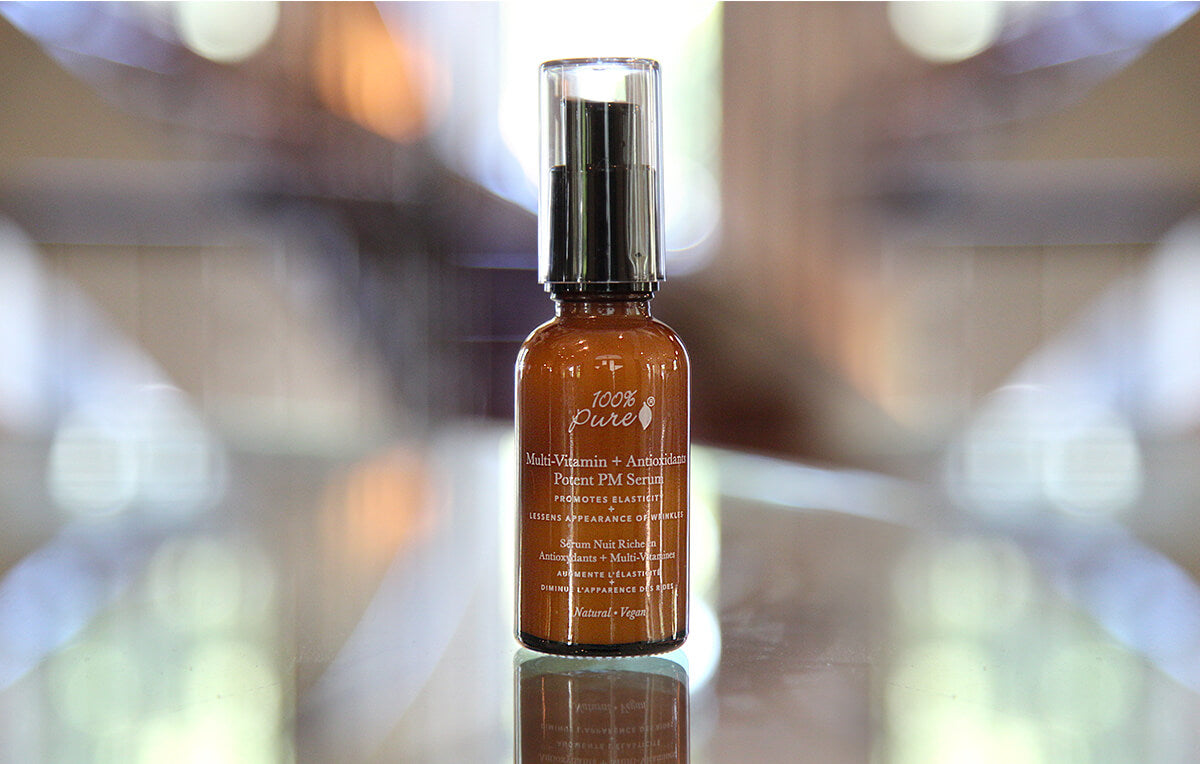 Besides our good ol' friend caffeine, there's another skin loving ingredient that you should look into if you're battling dry skin, hyperpigmentation or melasma - niacinamide. Niacinamide is a powerful B vitamin that actually helps lessen uneven skin tone by slowing down melanin (what pigments your skin) transfer to your skin. Niacinamide also boosts your ceramide levels - a natural part of your skin lipid barrier - for longer lasting hydration and more supple skin. We included 10% Niacinamide in our Multi-Vitamin + Antioxidants Potent PM Serum along with the highest quality and stable form of Vitamin C for a fully potent, stable formula (this formula also contains 1% vegan retinol, so consult your doctor before using if you're pregnant or are breastfeeding).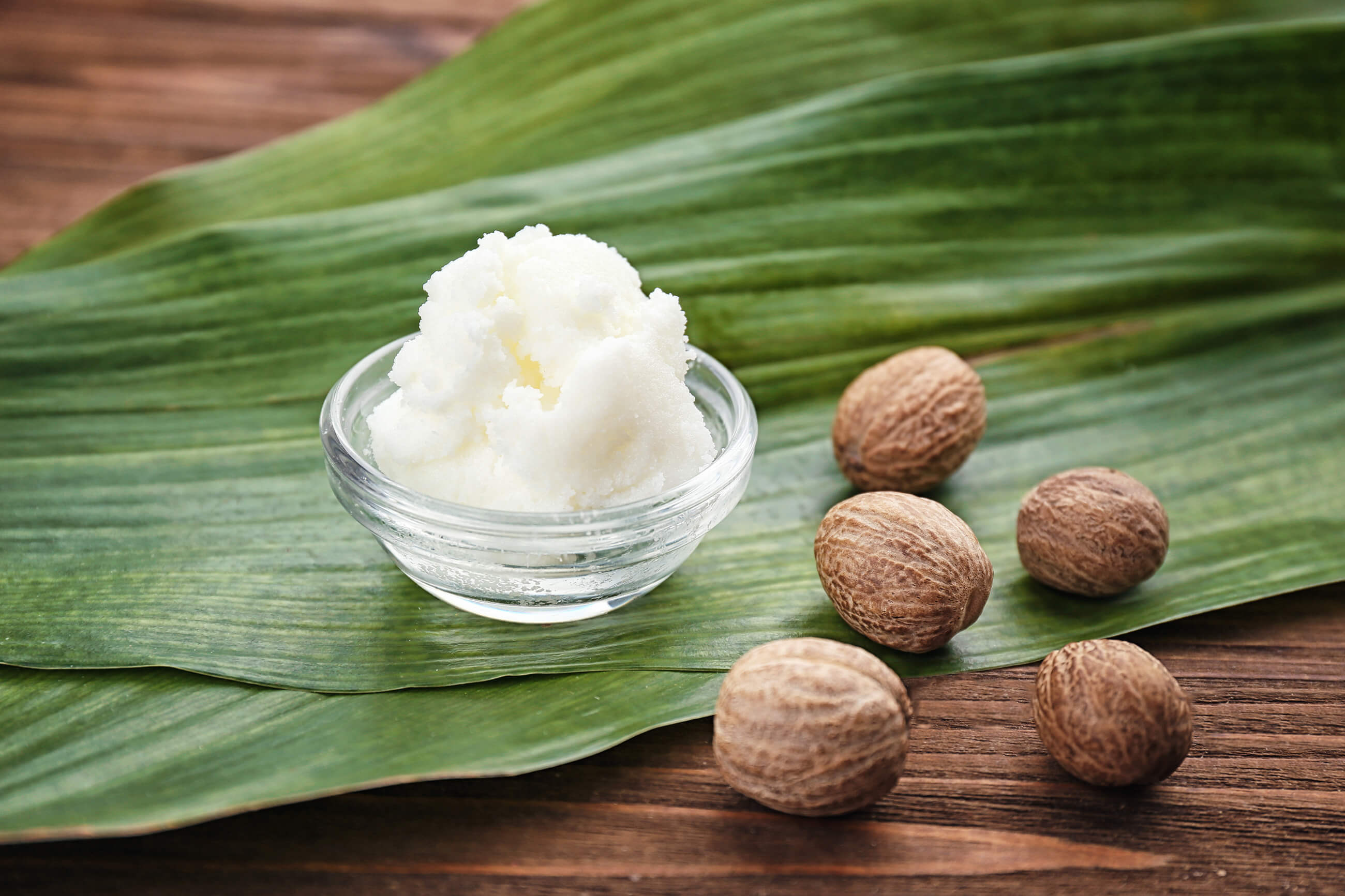 Post Pregnancy Stretch Marks
Your body worked hard to bring your little one into the world, and - like them or not - stretch marks are your battle marks that prove it. Stretch marks usually appear on your belly as it's growing to make room for the baby, and these scars form when your skin is rapidly stretched. Stretch marks can also appear on your butt, thighs, and breasts. 90% of women develop stretch marks during pregnancy, and we say wear them proudly as a sign of motherhood. While stretch marks eventually fade with time, they can put a damper on your self confidence, especially when in combination with cellulite build up from your pregnancy.
To promote the appearance and texture of your skin as it recovers from stretch marks, regularly use shea butter in your body care routine. Massage our luscious body butters into areas where you want extra skin softening, toning and moisturizing. Instead of dimethicone and silicone that can clog and dry out your skin, we used enriching shea butter and cocoa butter. Shea butter isn't just heavenly in texture and scent, it's highly concentrated with essential fatty acids to boost collagen production for smoother skin, as well as vitamins to support healing and moisturizing.
Feeling more confident with your body again after pregnancy is another uphill battle. But by starting off with these important self care steps and natural ingredients to give your skin the nourishment it needs, you'll soon be glowing and feeling like yourself again.
We carefully hand-select products based on strict purity standards, and only recommend products we feel meet this criteria. 100% PURE™ may earn a small commission for products purchased through affiliate links.
The information in this article is for educational use, and not intended to substitute professional medical advice, diagnosis, or treatment and should not be used as such.
Sign up to our email newsletter for more blog updates and exclusive discounts.
< Older Post | Newer Post >