Our Favorite Clean & Natural Body Butters
With a breakdown of textures, ingredients, and more
Posted on January 1, 2021
Written by: 100% PURE ®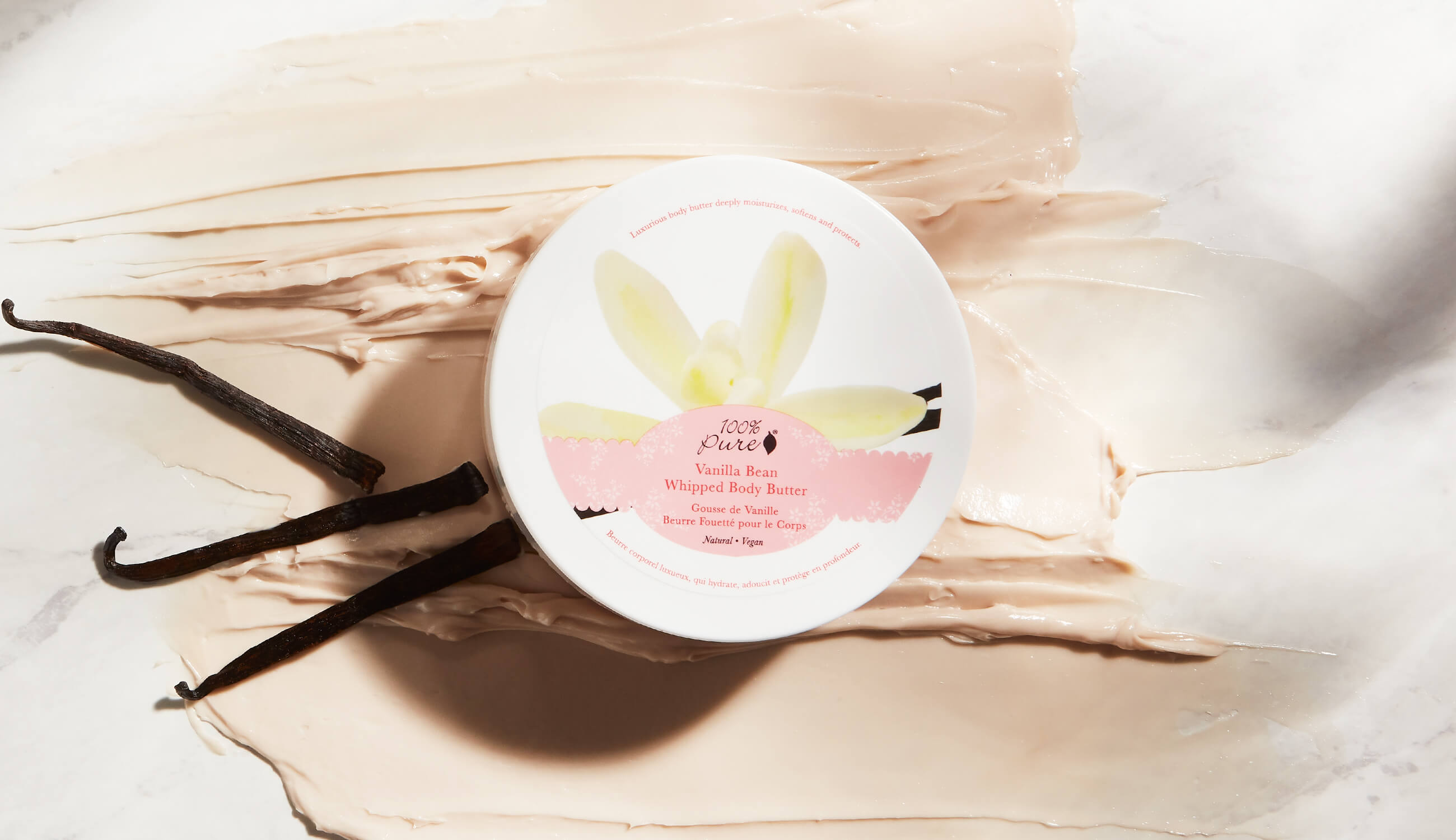 Ahh, butter: it makes everything better. Creamy, delicious, silky smooth, and perfect for spreading on... your body! Using body butter is the best way to nourish skin, even more deeply than you could with a body cream.
With so many options available, finding the best natural body butter might not be easy. We're breaking down the basics of body butters, how they vary from body lotions, and listing a few favorites for super soft, extra nourished skin.
What Is Body Butter?
Body butters are designed to replenish much-needed moisture to parched, desert-esque skin. Whether it's low humidity or moisture-sucking temperatures, body butters are the crème de la crème for getting dry skin safely through any season.
Natural body butters are loaded with a myriad of skin-soothing ingredients, with butters and oils that provide intense hydration far longer than commercial body creams. Since butters are the essential fats and minerals extracted from nuts, seeds, and flowers, you can expect healthier skin from the inside and out.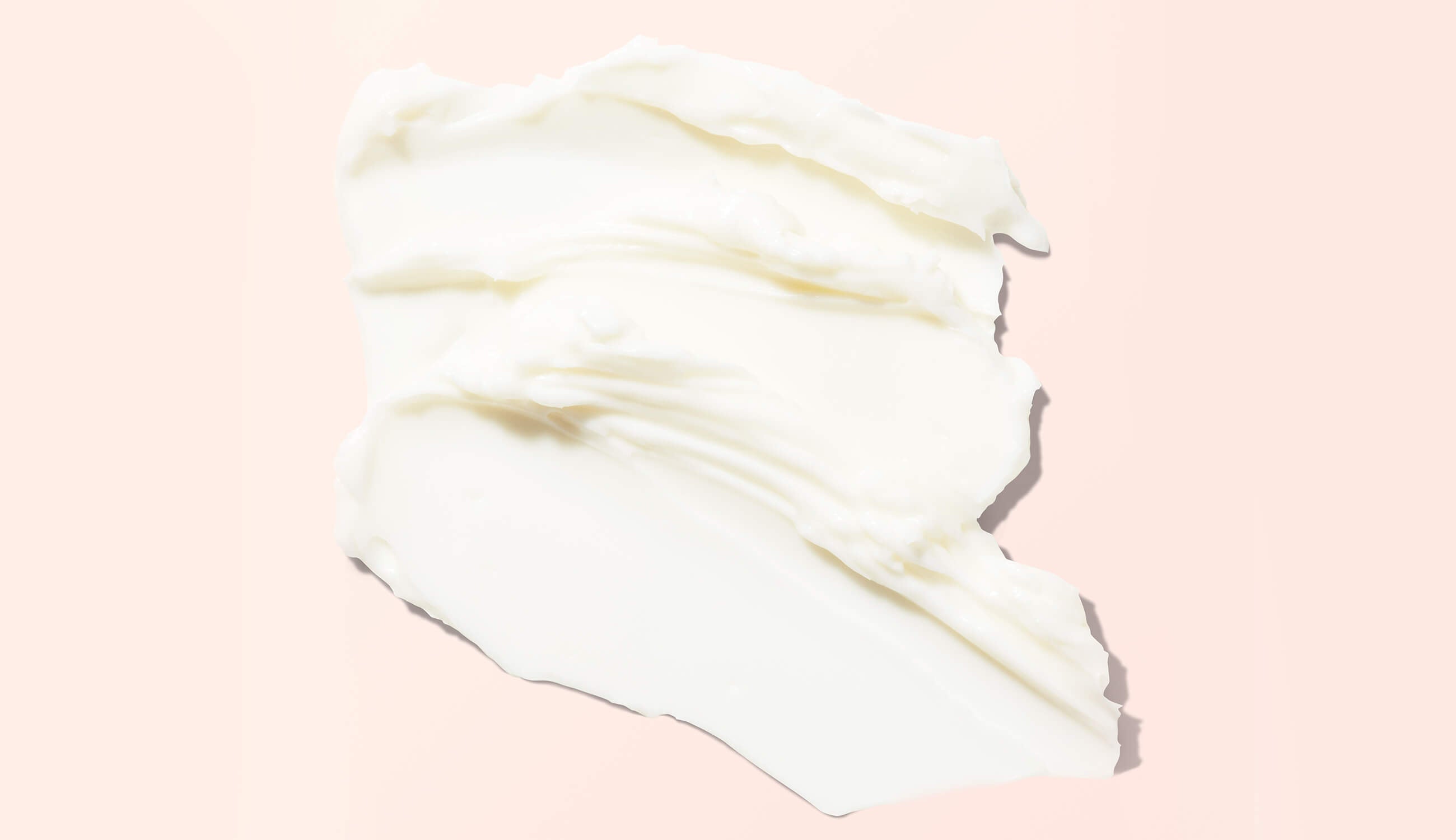 Here are the most used hero ingredients in body butters:
Avocado Butter
Did you know avocado butter has natural sunscreen properties? It's also packed with vitamins A, B, and E, making it a super emollient with skin-preserving powers. Avocado butter draws water into the skin, helping to plump skin and lessen the appearance of fine lines and wrinkles.
Cocoa Butter
With a scent that is unmistakable, cocoa butter is a staple ingredient for body butters – and a plus for chocolate lovers! Its high fatty acid content deeply hydrates the skin, while creating a protective barrier over skin to hold in moisture.
Shea Butter
Shea butter is prized for its ability to create a smooth and soft barrier that seals in moisture. Its high antioxidant and vitamin properties replenish parched skin, while its anti-inflammatory content helps to treat skin irritations.
Vitamin E
Known for its skin-healing properties, vitamin E is another all-star ingredient for soothing and healing dry skin. Not only can this star body butter ingredient offer healing support for scars or burns, it will also hydrate dry skin.
Argan Oil
This golden elixir is loaded with skin-loving omega fatty acids, vitamin E, and oleic acids. With nutrients like vitamin E, fatty acids, squalene, and antioxidants, this light moisturizer provides a mega boost of hydration to thirsty skin. It also helps make some extra thick body butters more spreadable, while adding an extra layer of moisture.
The Difference Between Body Butter and Body Lotion
Since the market is saturated with body healing products, it can be tough trying to determine the right option for you. We've rounded up a quick reference sheet, outlining key differences between body butter and body lotion.
Body Butter:
Thicker texture

High content of butters and oils

Deep, intensive moisture level

Best for all-body use, but can be concentrated on especially dry areas like elbows, feet, and hands

Low water content

Need more product to spread over large areas

Ideal for all skin types, but especially rough skin or extremely dry skin

Great for dry winters or low humidity
Body Lotion:
Lighter texture

Mostly water emulsion; higher water content

Contains smaller amounts of butters and oils

Lightweight moisture level

Can be used all over the body, such as arms and legs

Easier to spread; a little goes a long way

Best for normal to slightly skin

Great for summer and higher humidity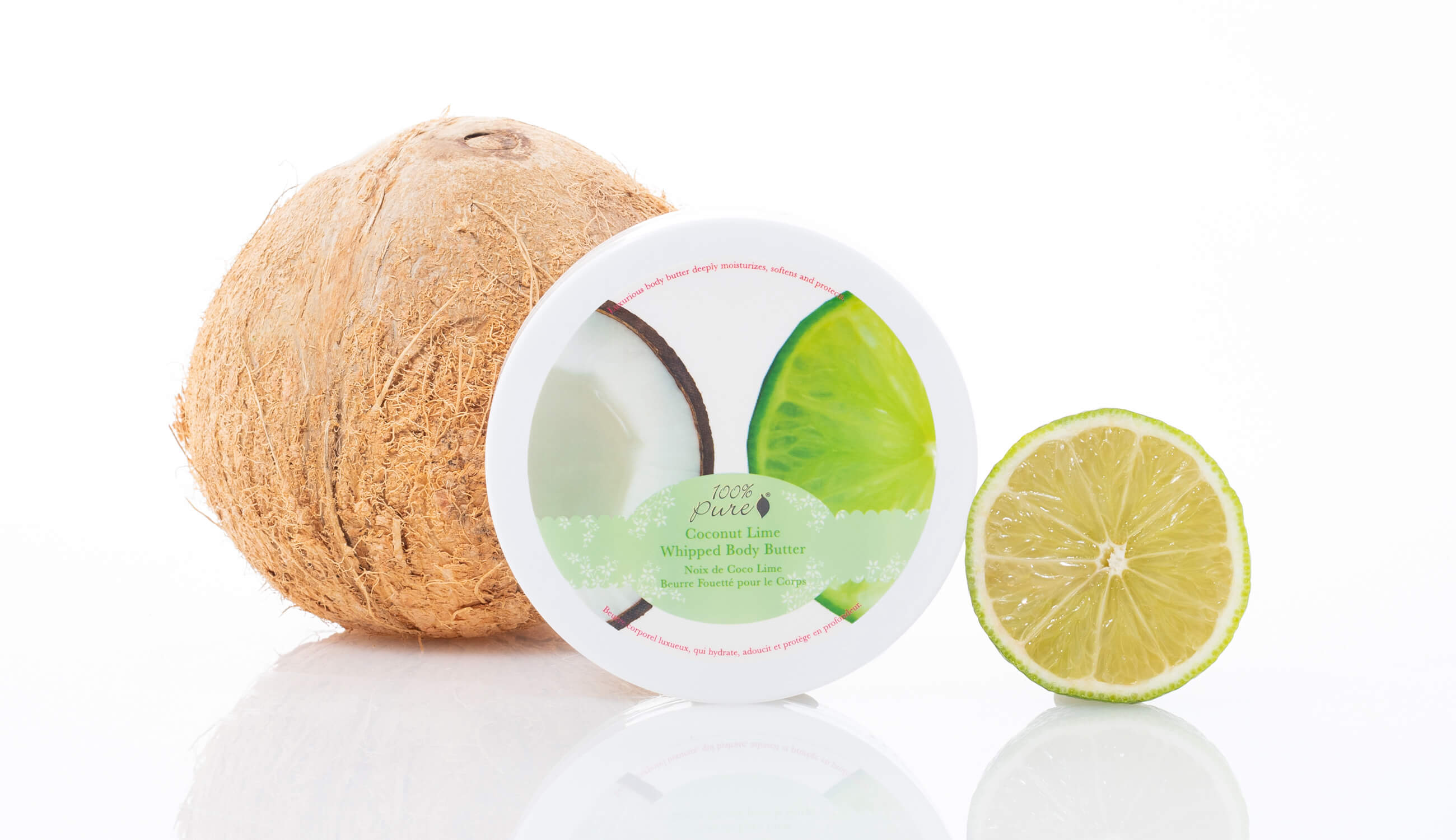 The 5 Best Body Butters
These body butter brands offer natural alternatives to conventional, harmful ingredients. Another bonus is that these brands use a blend of both essential oils and plant butters, and vary from fragrance-free to scented. They're also free of polymers and PEGs!
#1: 100% PURE Coconut Whipped Body Butter
Do you have a few dry patches that just won't get smooth? Show these dryness-prone areas some TLC with our signature whipped body butter. This extra pure, ultra concentrated formula is made with a nourishing trio of avocado, shea, and cocoa plant butters. Skin-soothing aloe supplies long-lasting hydration and nourishment.
Thanks to soothing rose hydrosol, areas prone to redness or irritation stand no chance. Aside from its coconut, food-grade aroma, this vegan body butter will keep your skin hydrated, healthy and youthful looking. Say goodbye to pesky dry patches and hello silky-smooth skin!
PROS:
vegan, scented with food-grade extracts, packed with antioxidants
CONS:
can go quickly, so you might need to stock up!
Decadent moisture was at the top of the to-do list with the creation of this ultra thick body butter. Infused with 100% natural origin ingredients, this velvety soft whipped body butter is a trifecta of shea, cocoa, and mango butters.
Packed with vitamins and pure seed extracts, this butter gem delivers intense yet lightweight moisture, and melts into skin as fast as you apply it. As a luxury body care product, it's a bit on the pricey side but makes up for it as a spa treatment you can enjoy daily from home.
PROS:
pure, decadent, luxurious
CONS:
#3: Evolve Tropical Blossom Body Butter
If you're looking for the 'grail' in moisturization, this multi-purpose body butter is infused with its own holy oils. Its nourishing benefits come from its intertwining of natural shea butter and Tahitian coconut Monoi. Also known as the "Polynesian holy oil", this key ingredient is sourced from exotic gardenia blossoms.
Thanks to its high fatty acid content, vitamin E and D and provitamin A, skin will get help from top superfoods for the treatment of dry or rough skin. Though you'll be pampering your senses with the perfume of exotic hibiscus, it is naturally derived so it's pleasant for your skin and senses.
PROS:
organic ingredients, multi-purpose
CONS:
contains perfume, though it's naturally derived
#4: Shea Brand CBD Muscle Balm
Do you have stiff joints or muscle soreness? Look no further than this multifunctional balm. It's designed to help relieve muscle aches, dry skin conditions, and more. With skin-soothing infusions of arnica oil, CBD, shea butter and vitamin E, this balm provides deep nourishment and protection to your skin.
Featuring CBD, a non-psychoactive compound found in cannabis, this balm also utilizes other oils like black pepper, cinnamon, eucalyptus, ginger, peppermint, and wild oregano to help regenerate damaged skin. Though the scent may be too potent for some, this fragrant combo is beneficial as a topical analgesic for healing and strengthening sensitive areas.
PROS:
scented with essential oils, may help ease muscle pain
CONS:
scent may be too potent/ herbal for some
#5: Weleda Skin Food Body Butter
A "skin food" that quenches and heals rough or dry skin? This body does just that, and more. This nourishing body butter features a rich, whipped texture that melts into skin for decadent, silky hydration with a non-greasy feel.
Enriched with essential oils plus shea and cocoa butters, this buttery all-star boosts texture and maintains long-lasting moisture. Despite its rich formula containing more thickeners than the others described, it absorbs easily into skin for a velvety soft finish.
PROS:
rich, super buttery texture, cheapest option on our list
CONS:
contains more thickeners than others on this list
With these smart body butter swaps, you'll be well on your way to pampered, silky-smooth skin without the stress of potentially harmful chemicals making their way into our bodies — which is, we can agree, not ideal. There's so much more to be learned about the wonders of body butters, but hopefully we've started you on your journey with this list of must-haves!
We carefully hand-select products based on strict purity standards, and only recommend products we feel meet this criteria. 100% PURE™ may earn a small commission for products purchased through affiliate links.
The information in this article is for educational use, and not intended to substitute professional medical advice, diagnosis, or treatment and should not be used as such.
Sign up to our email newsletter for more blog updates and exclusive discounts.
< Older Post | Newer Post >