Take a deep dive into our 2020-2022 beauty and skin care award winners
Posted on August 9, 2022
Written by: 100% PURE®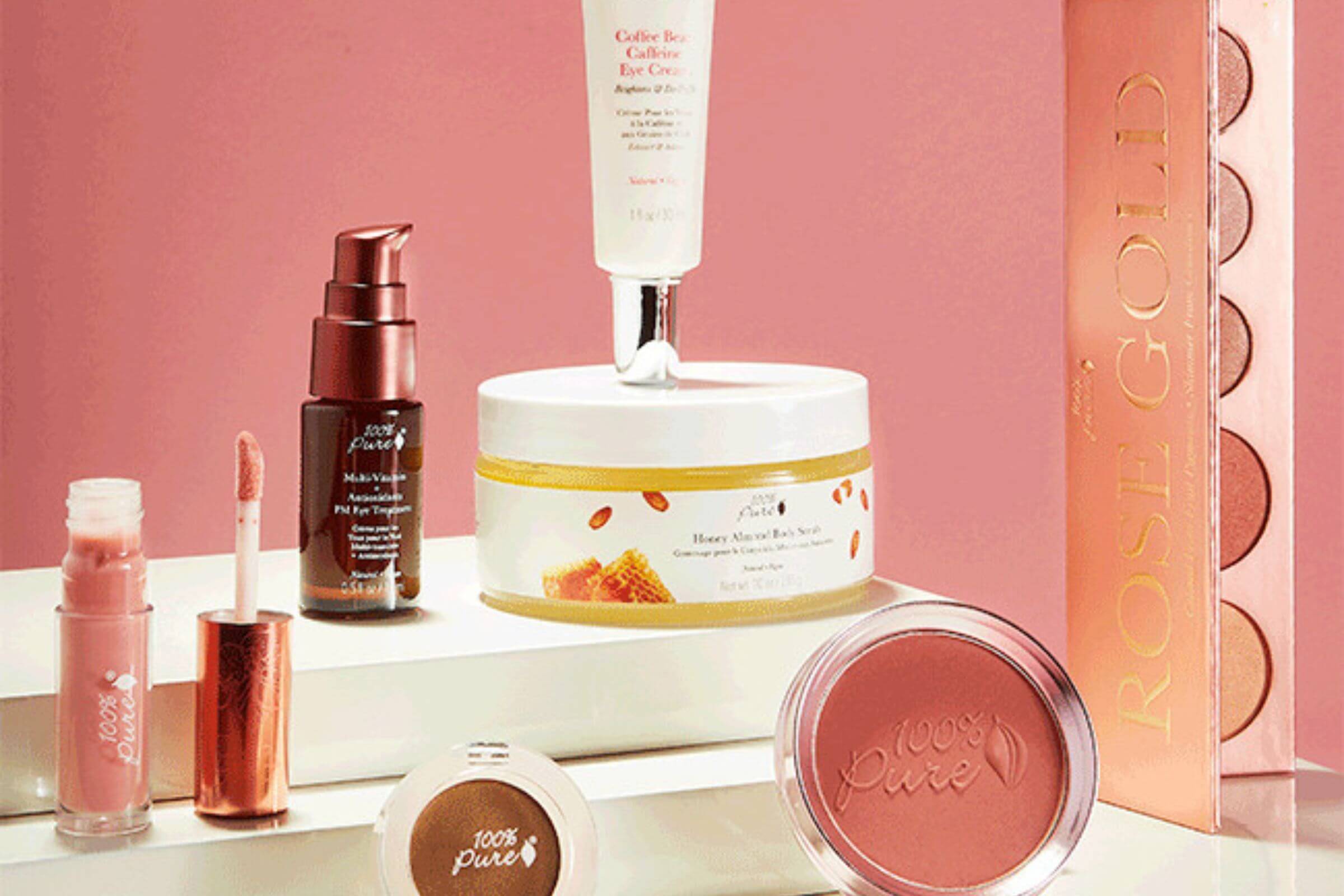 Let's just say 2020 up to recently has been interesting. Between the wax, wane, and pain of Covid and its variants, these unprecedented times of health concerns have taken us a bit off-script. While not all of it was bad, we can all use some high notes to tackle the rest of the year!
While our interest in beauty for health's sake – and non-toxic skin care – has piqued, so has the cathartic power of self-care. Luckily for us, we've collected our top clean beauty choices waiting to fill those needs. Check out our award winners that will make 2022 your best year yet!
Hit, Hit, Hooray!
For us, natural has always been synonymous with "clean" – and cutting corners was never an option. Clean or natural, we're always using the best ingredients we can find, sourced in the most ethical ways. We love clean beauty and innovating more vegan, clean, and cruelty-free options for the entire cosmetics and skin care-loving communities.
From hair care to beauty, we've got a few products that have truly impressed the masses. Here's our award winners and what we earned for our clean beauty efforts 2020-2022:
Category: Best Hair Care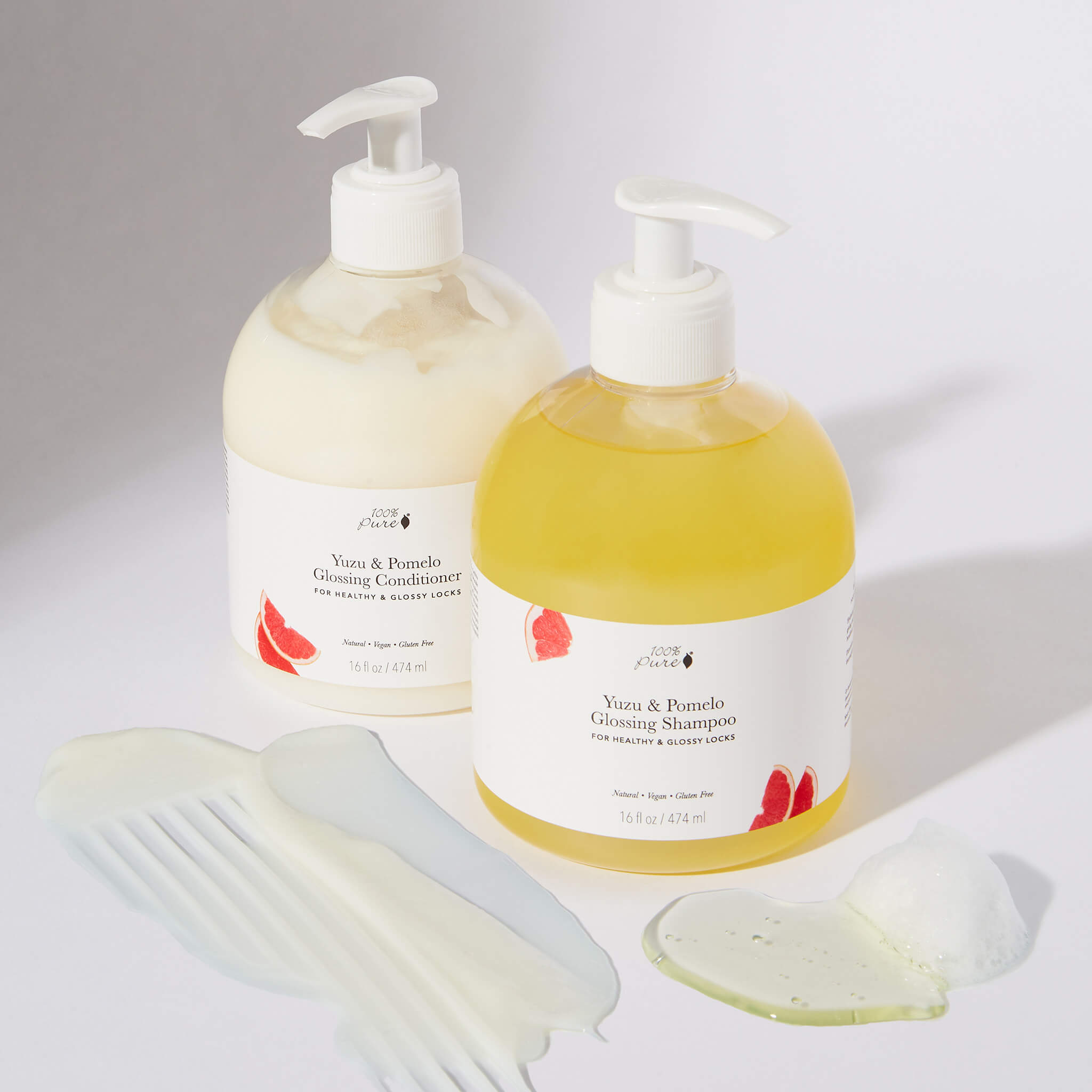 Yuzu & Pomelo Glossing Shampoo and Conditioner
A good hair day is a blessing, but a great hair day can be a complete game changer. Look no further than our Yuzu & Pomelo Glossing Collection. It's a perfectly formulated trifecta of hydration, gentle cleansing, and boosted shine. Our natural shampoo and conditioner will leave your hair with bounce and extra vibrancy. Who doesn't want healthy, stronger, and more resilient hair with a bonus citrus scent?
Added blessing: You won't find any petrochemicals, silicone, artificial fragrances, synthetic chemicals, toxic preservatives, parabens or any other unsafe ingredients in these hair care all-stars.
Category: Best Natural/Organic Skincare Product – Eyes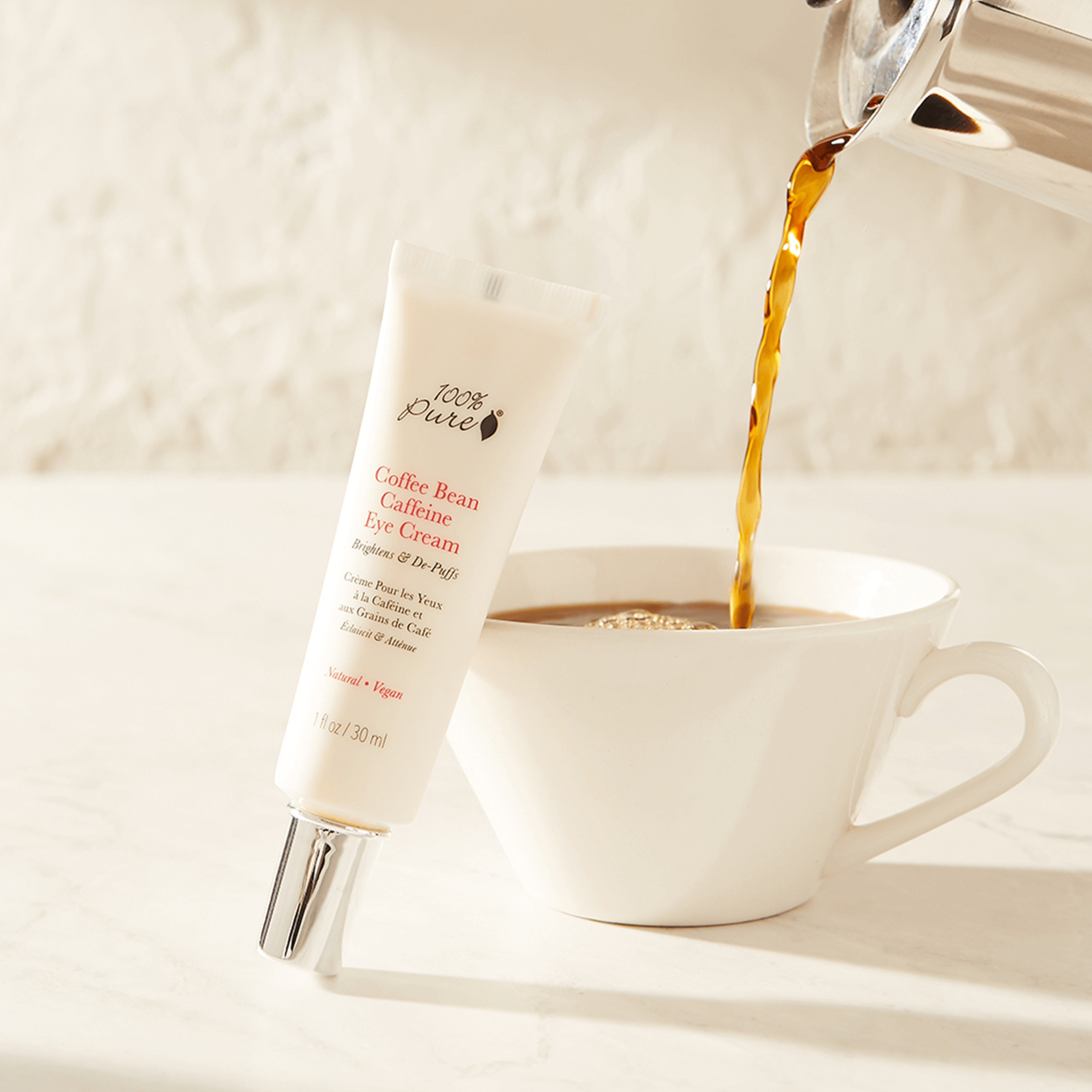 Coffee Bean Caffeine Eye Cream
The Beauty Shortlist is basically a cheat sheet of products we have to try, and this year we spotted our name on the Mama & Baby Awards list. Winning for Best Natural/Organic Skincare Product for the eyes, our Coffee Bean Caffeine Eye Cream is no stranger to accolades. And speaking of special honors, our famed eye cream went on the following year to take top picks as best eye treatment by Nourished Life.
This member of clean beauty royalty is stashed away in beauty fridges and cosmetics bags all around the world for a reason. Luxe ingredients like moisturizing rosehip oil, stimulating caffeine, and toning vitamin C keep this formula at the top of 'best of' lists everywhere. The quality in this formula speaks for itself with results, and we can't wait to keep loving this eye cream well beyond 2022.
Newsletter
Subscribe
for more blog updates and exclusive discounts
Category: Best Topical/Targeted Acne Treatment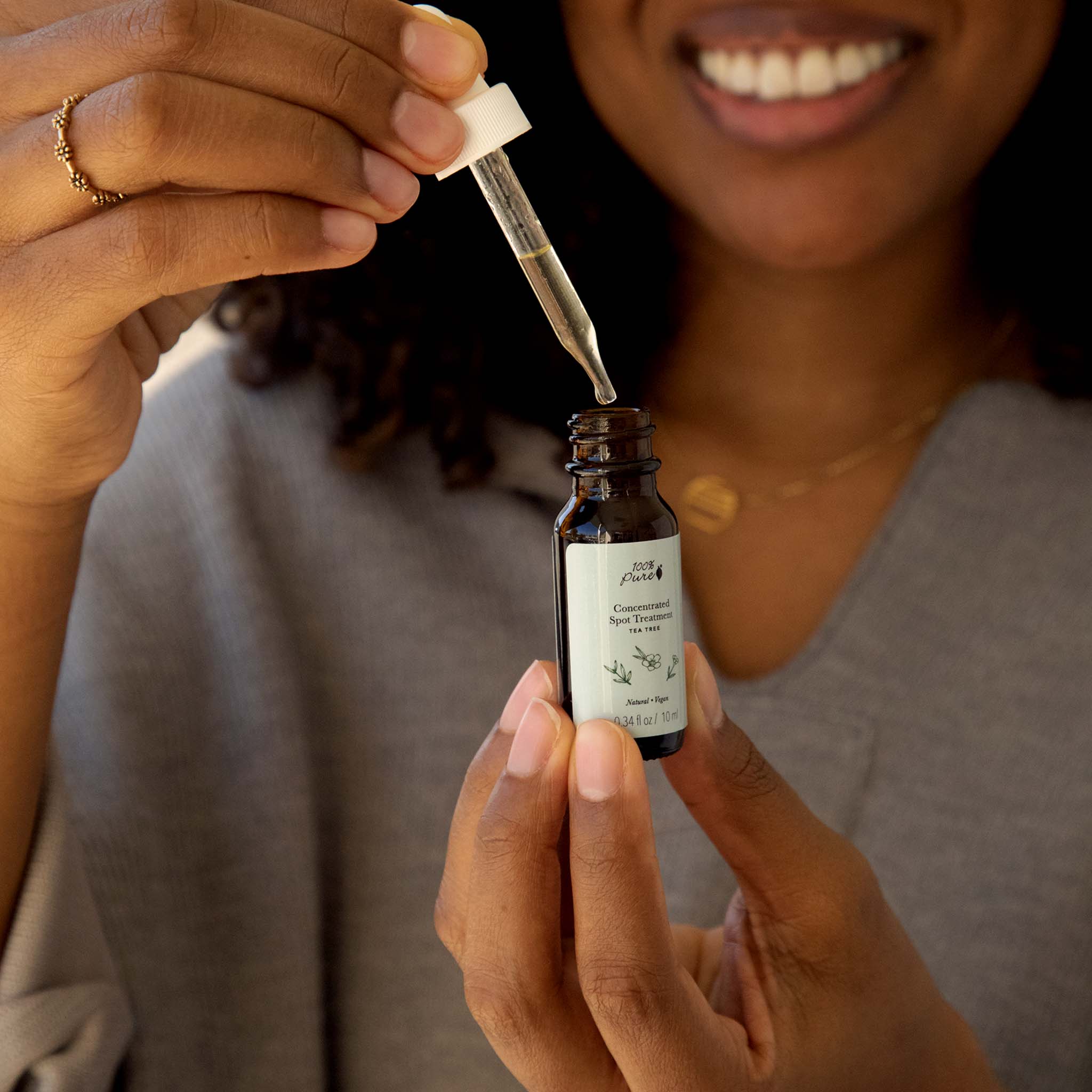 Tea Tree Concentrated Spot Treatment
Speaking of the Beauty Shortlist, we can't leave out a win for the Best Topical/Targeted Acne Treatment. This ultra-concentrated, super lightweight spot treatment is perfect for treating active or stubborn blemishes. A highly active formula featuring witch hazel and tea tree makes quick work of fast-growing or swelling from pimples.
This clean beauty all-star features powerful peppermint and eucalyptus oils help to reduce acne-causing bacteria and prevent future breakouts, while neem oil reduces the risk of acne scars. Expect a water-weight texture and a potent concentration of acne-fighting power.
Category: Best Vegan Face Oil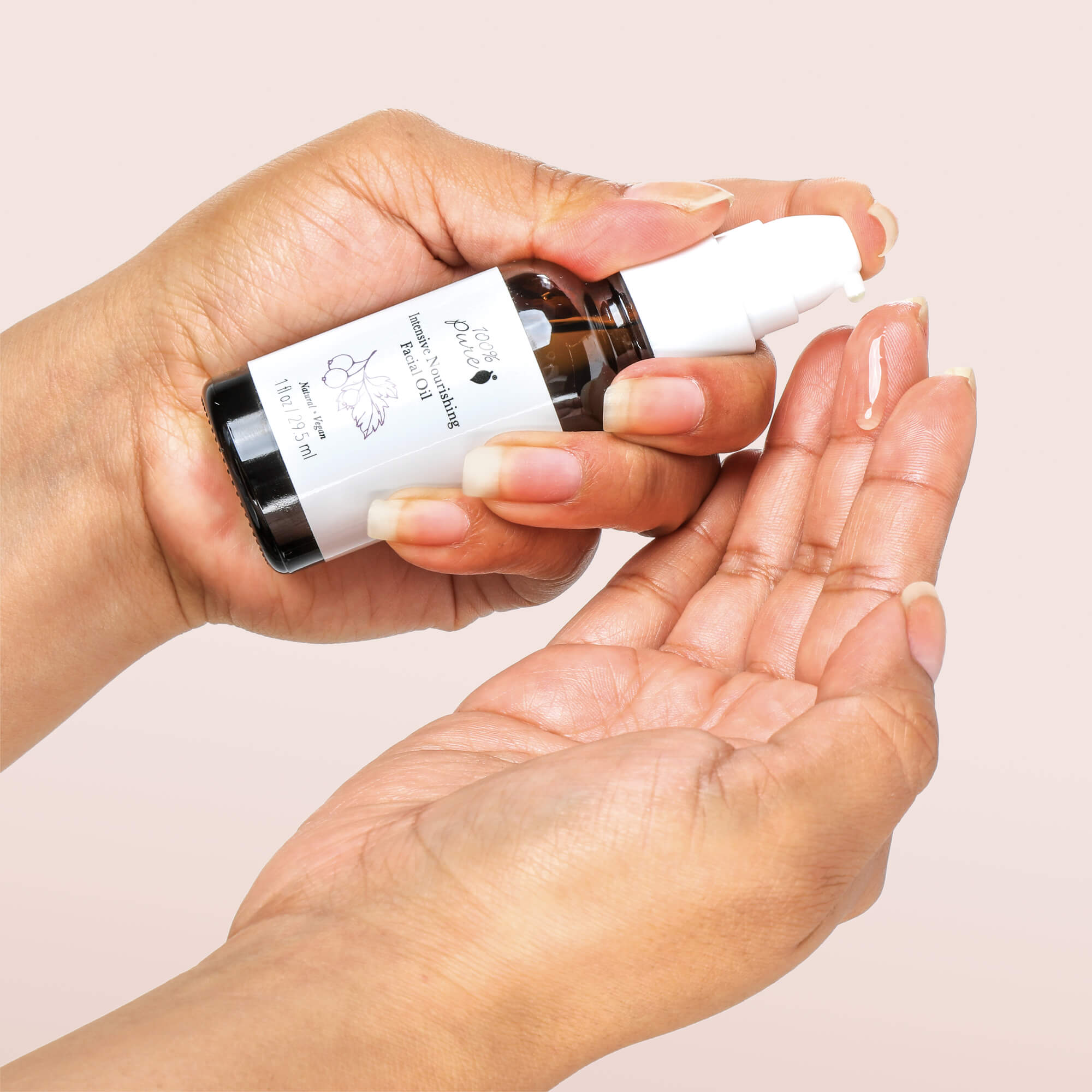 Intensive Nourishing Facial Oil
The star-studded panel for the Glamour Beauty Award features their esteemed editors, beauty founders, dermatologists, and beauty experts who all determine the best in beauty. The result? Their award for the 100% PURE Intensive Nourishing Facial Oil totally has us glowing!
They've highlighted us as "a leader in the clean beauty space", and awarded our vegan face oil in their clean and non-toxic beauty category. We like to think of this facial oil as a superhero for the skin. Featuring a beautiful blend of lightweight grapeseed oil, antioxidant vitamin E, and calming florals and herbs, this facial oil easily sinks in and hydrates the skin quickly.
Beauty Shortlist Awards 2021
Category: Best Face & Body Moisturizing Balm
We're not sure if it's the stellar moisturizing properties or its ability to treat areas of extreme dryness, but our Intensive Nourishing Balm made the list again for the Beauty Shortlist Awards for recommended skincare stars to fall in love with, whatever your skin type or age.
This intensely moisturizing all-over balm is the perfect choice for a balm novice. Healing avocado, shea, and almond butters restore softness and elasticity, while a myriad of anti-aging vitamins and antioxidants work hard to protect and repair dry or damaged skin. Use it to restore moisture and protect your face during dry winter months, or as a spot treatment for rough patches on hands, feet, elbows, and knees.
Category: Best Night Facial Oil
Multi-Vitamin + Antioxidants PM Facial Oil
As more clean beauty brands are evolving, it seems for the Healthy Lifestyles Earth Day Beauty Award 2021 to be getting more difficult to pick the truly exceptional gems amongst such an impressive crop. We'd like to think our Multi-Vitamin + Antioxidants PM Facial Oil is one of their exceptions.
This nighttime facial oil was made especially for anyone seeking corrective anti-aging treatment. We stabilized the best vitamins for skin while combining potent antioxidants, to work synergistically while providing a drastic improvement in the appearance of fine lines and wrinkles. This facial oil can help balance uneven skin tone with Coenzyme CoQ10, while boosting glow with vitamin C.
Category: Best Lip Gloss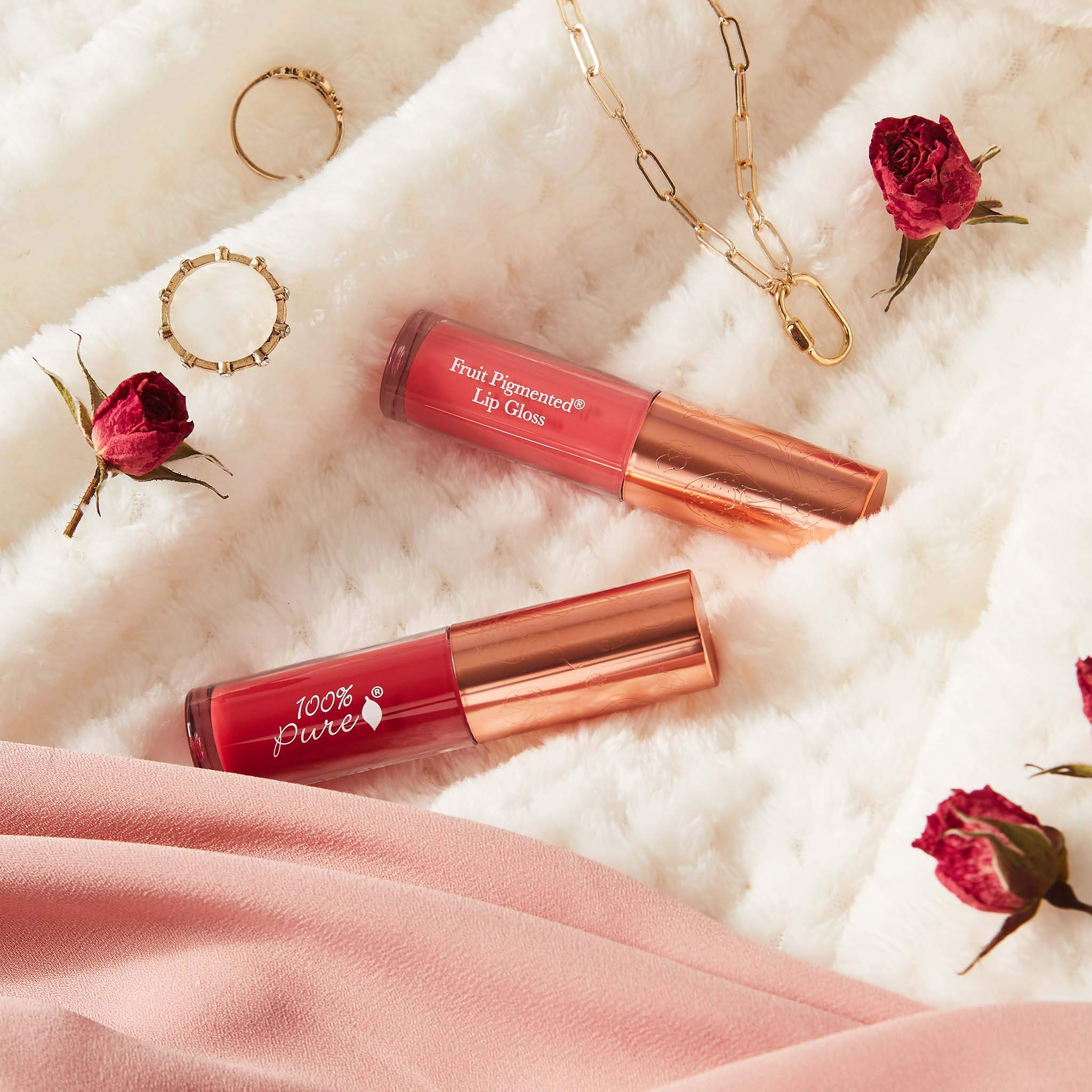 With any past stresses of 2020 to now behind us, we looked to Healing Lifestyles for some positivity and found a bonus: an award for Best Lip Gloss of the year. What makes this product stand out in a sea of sheer and shimmering glosses? Our vegan and cruelty-free formula truly embodies our clean beauty vision, and allows everyone to enjoy quality products without the fear of questionable chemicals.
Our glosses utilize antioxidant-rich berries like bilberry and blackberry, which help protect the lips and provide color vibrancy. With a full range of 5 irresistible shades, these universally flattering glosses glam up any look and make even the driest lips feel juicy.
Category: Best Clean Eye Shadow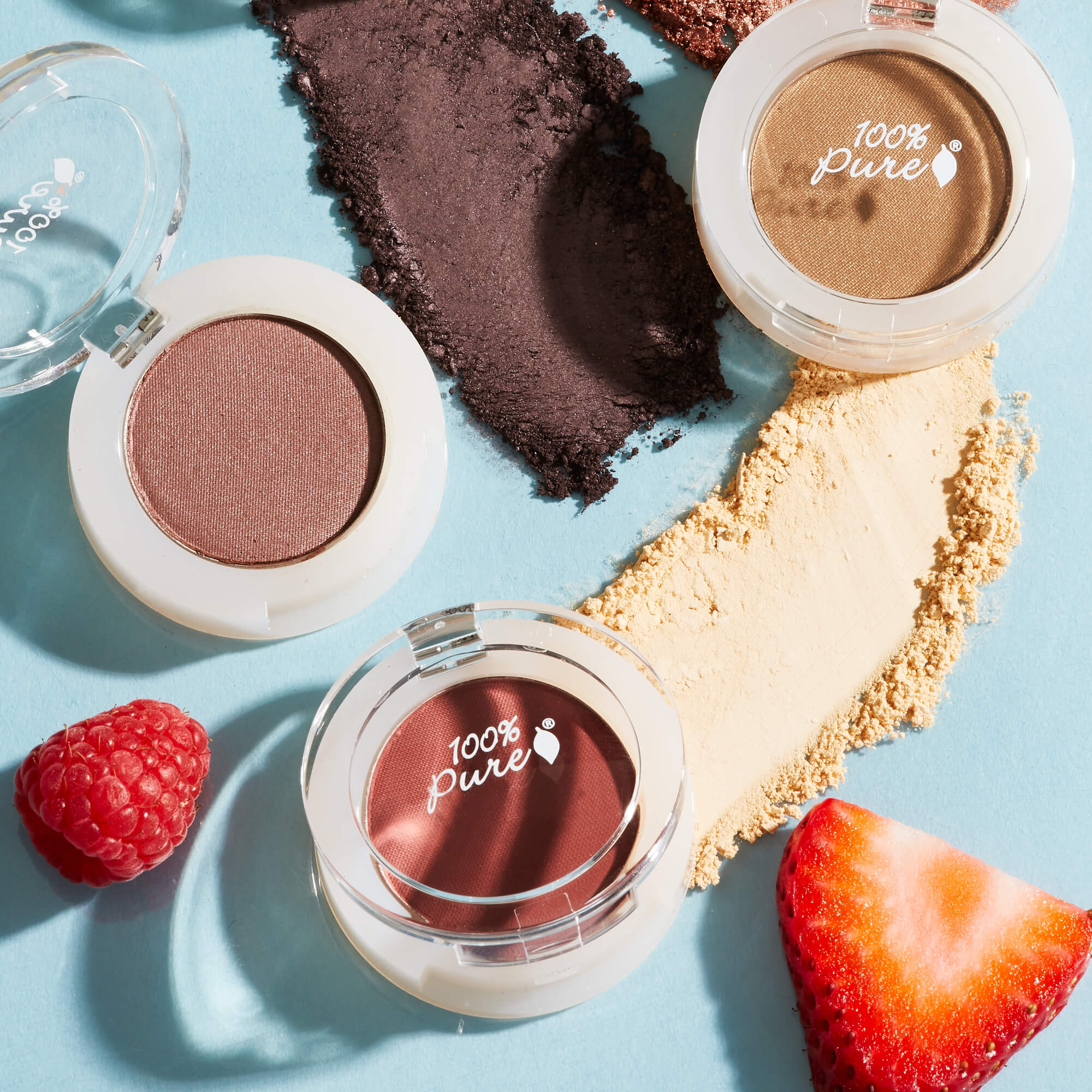 Two words make this accolade more special for us: reader's choice. Everyday people loving our products is the best award we could ask for, so when our Fruit Pigmented® Eye Shadows joined the top 16 list for Allure's Readers' Choice in Clean Beauty, we knew we had truly made a standout product.
20 shades of rich colors in a variety of finishes featuring, "a rather impressive clean ingredient list with colors derived straight from fruits and ethically sourced mica." Allure readers love how lasting these colors are, and so do we.
Category: Personal Care Makeup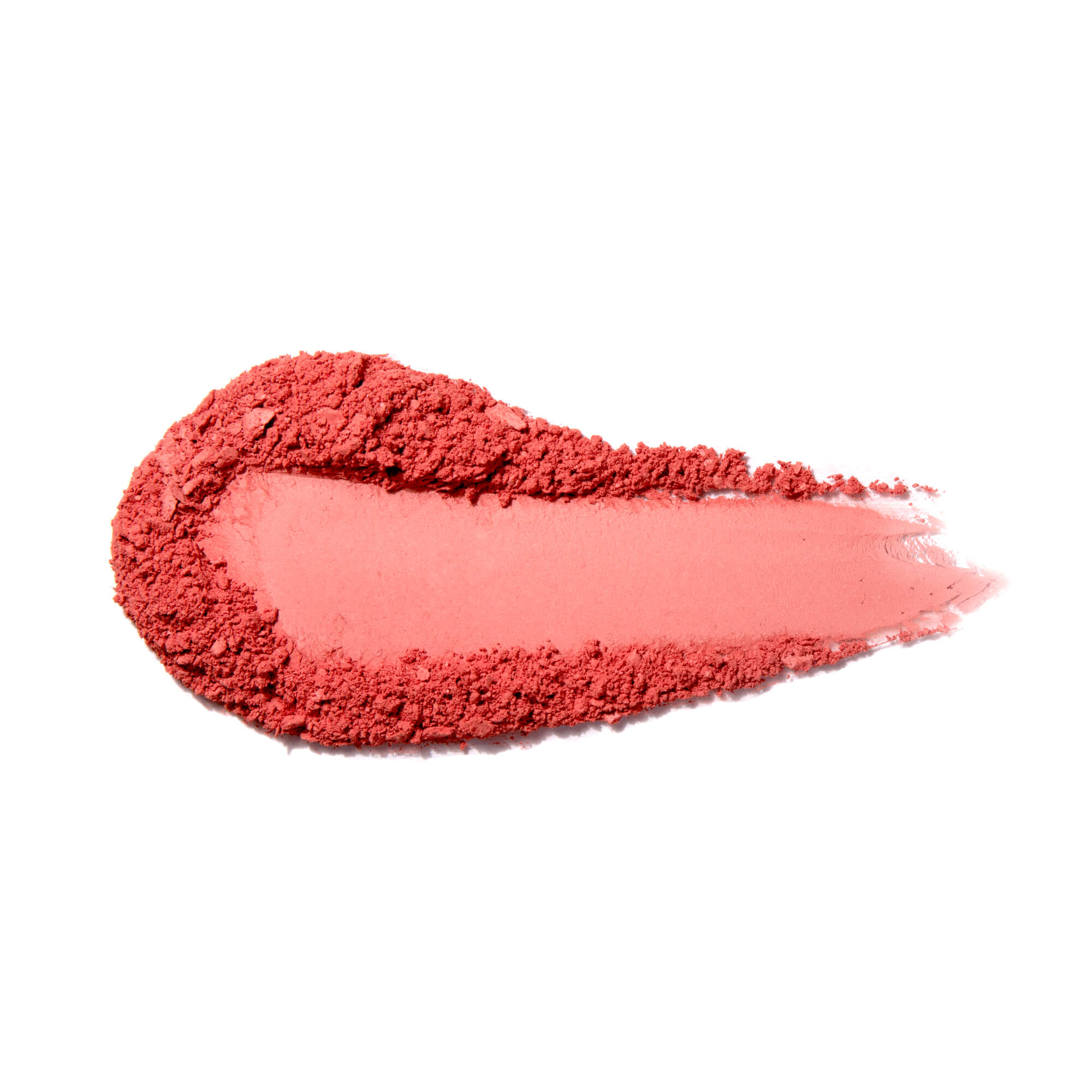 The star-studded panel for the 2020 Eco Excellence Awards features industry faves like Poo Pourri founder Suzy Batiz. And their award for the 100% PURE Fruit Pigmented Blushes totally has us blushing!
They've awarded our Fruit Pigmented® Blush in their beauty and personal care category. This natural, vegan, and cruelty-free blush is formulated with real fruits like cranberry and cherry for a seamless, flushed finish. Whether your pick is neutral bronzy Peach or the bright classic Cherry, these fruity hues kiss the cheeks with believable, buildable, and clean color.
While we know the meaning of beauty and the power of self-care for health's sake has piqued and changed in recent years, it's important to reward yourself with natural alternatives to mainstream products, and live and breathe all things clean and natural.
Take care of all the aspects of your mind, body, and soul that make you, you. The more you adopt a healthier beauty and skin care regimen, the healthier you'll be inside and out. Hopefully, our award winners will point you in the right direction for 2022 and beyond!
We carefully hand-select products based on strict purity standards, and only recommend products we feel meet this criteria. 100% PURE™ may earn a small commission for products purchased through affiliate links.
The information in this article is for educational use, and not intended to substitute professional medical advice, diagnosis, or treatment and should not be used as such.
Sign up to our email newsletter for more blog updates and exclusive discounts.
< Older Post | Newer Post >