How to Prevent (and Heal) Sun Damaged Skin
Add these steps to your routine to protect and shield from the sun's harmful UV rays.
Posted on August 8, 2022
Written by: 100% PURE®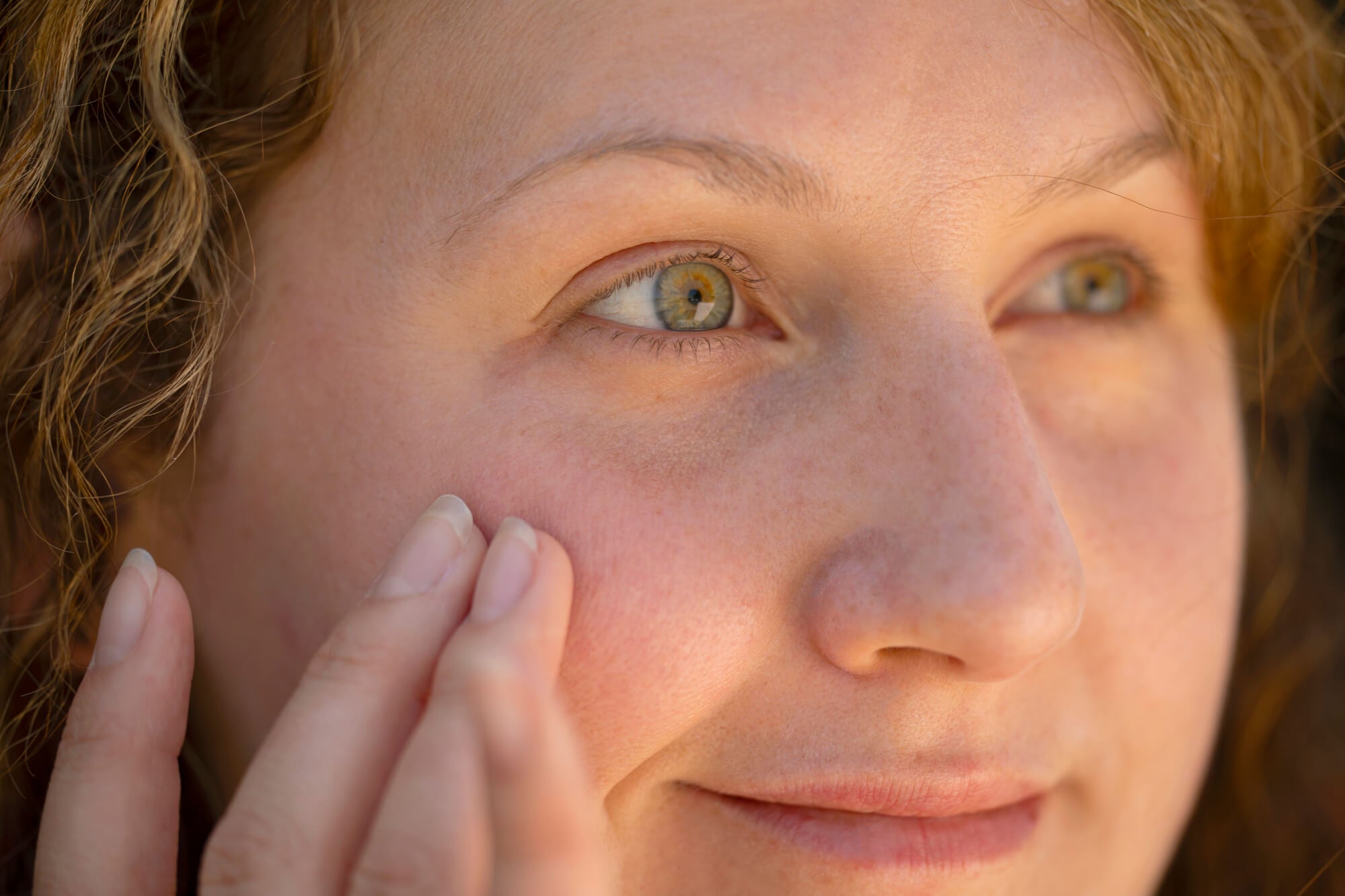 The sun's UV rays are the number-one cause for premature aging..in other words - sun damage. Take these steps to prevent and heal sun damaged skin!
As a community with a love for nature, we wouldn't consider ourselves anti-aging. However, we would say that we're pro-aging gracefully.
But this can be a challenge–especially when most of us are encountering the number 1 aging factor every day: the sun.
The sun possesses UVA and UVB rays, which our skin absorbs upon contact. From there, sun damage can cause a number of problems like fine lines and wrinkles, sun spots, and even cancer.
Today, we're talking about what you can do to both prevent and heal sun damage.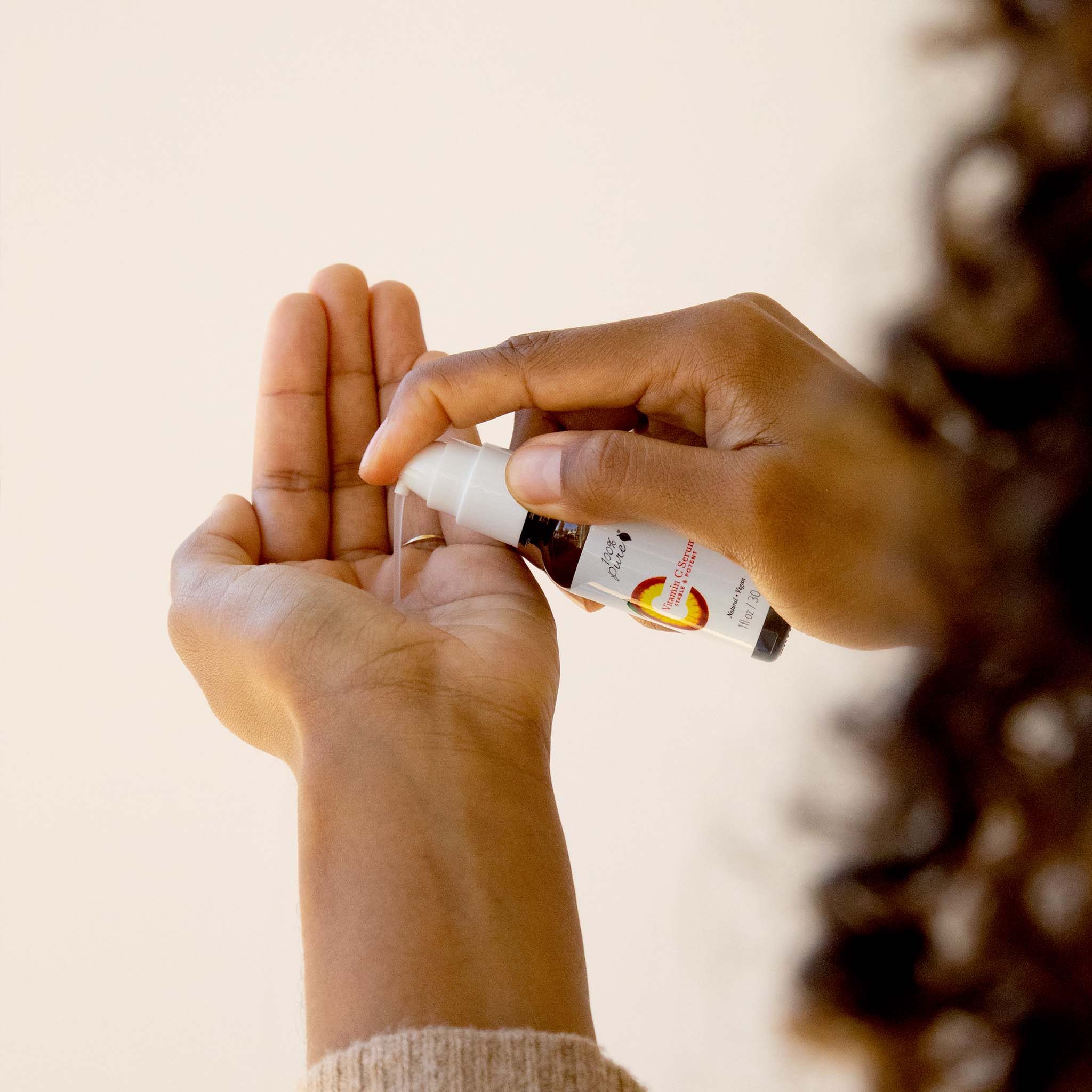 Apply Vitamin C Daily
Antioxidants are wonderful to have in your skincare routine (and in your diet), but few can actually help prevent or heal sun damage.
However, there's quite an exception with vitamin C–specifically its active form, L-ascorbic acid.
L-ascorbic acid has been shown both to prevent and heal sun damage, as well as reverse fine wrinkles by rebuilding and augmenting collagen production.
Before your SPF, make sure to apply a Vitamin C Serum every day. Our Vitamin C Serum features Magnesium Ascorbyl Phosphate, which has been shown to improve the look of an uneven skin tone when used in concentrations between 2-5%.
Use a Retinol Nightly
Perhaps more than any other activity, retinol has gained the most notoriety, and for good reason!
But first, let's make the important distinction between retinol and retinoids.
Both retinol and retinoids are vitamin A derivatives, but retinoids are more readily available for the skin to use, and therefore more effective. In fact, retinoids have been proven to reverse sun damage, and they can be taken as a prescription form of skincare.
Retinols, on the other hand, aren't active until they've been applied to your skin. Retinol works by binding to retinoid receptors on the skin, which then helps optimize cell turnover while stimulating collagen production.
Upon application, your skin cells will take the retinol and convert it into retinoic acid. Because of this conversion process, you tend to see more gradual results.
However, this does not mean that an over-the-counter retinol isn't as effective for the effort to heal sun damage. Rather, it simply takes a longer usage before you start to see results.
Luckily, this is easy when your nightly dose of retinol is found in your night cream, like our Retinol Restorative Overnight Balm!
Newsletter
Subscribe
for more blog updates and exclusive discounts
Add Chemical Exfoliants to Your Routine
Chemical exfoliants–specifically AHAs and BHAs, are acids that slough dead skin cells away from the skin, thus working to optimize cell turnover, which helps the skin renew itself more efficiently.
For some, the word "chemical" might sound scary, but it helps to understand that your skin is renewing itself through the help of chemistry.
Essentially, there are bonds that keep dead skin cells and sebum "glued" to the skin. When we use a chemical exfoliant, these bonds are broken by the chemical exfoliant, which in turn reveals the top layers of the skin to unveil a complexion that looks and feels naturally regenerated, rejuvenated and brighter.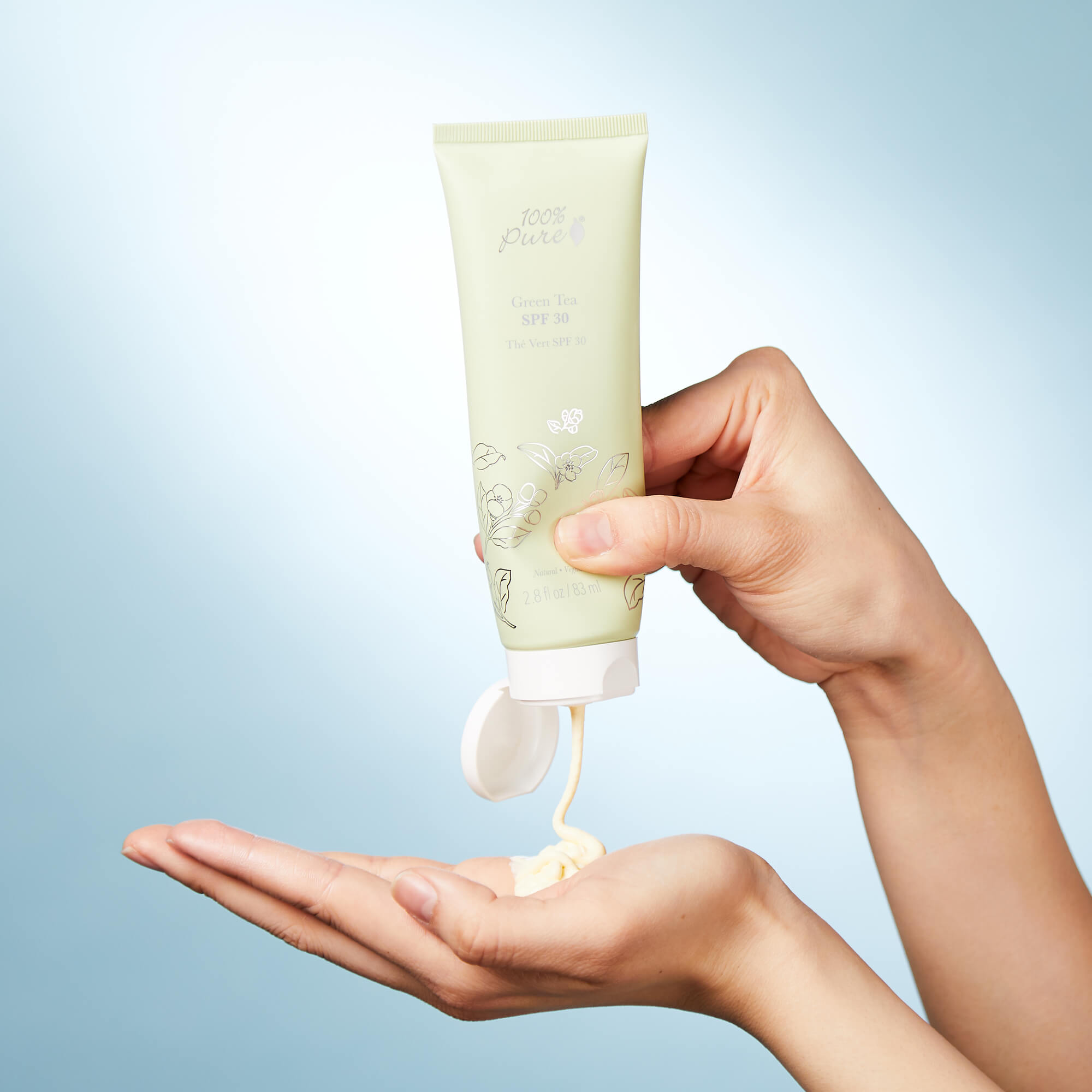 SPF is Your BFF
When we think about anti-aging products, retinol and vitamin c are typically the first ingredients that come to mind.
But let's not forget the wonders SPF can do for our skin–specifically by preventing sun damage from happening in the first place.
Sunscreens play an important role in preventing the skin from absorbing UV radiation, while allowing you to enjoy your outdoor activities as normal.
However, it's important to note that no sunscreen blocks UV radiation with a 100% success rate, and it's important to reapply every 2 hours.
Sunscreens come in a variety of different formulas, but we especially love mineral formulas, like our Green Tea SPF 30; not only does it help protect your skin from the sun, but it also nourishes the skin with antioxidant-rich green tea.
Pay Your Derm a Visit
Of course, prevention is always the best cure, and this is true with sun damage.
However, there are certainly times when it's appropriate to see a dermatologist–especially if your sun damage might be serious.
Aside from broken capillaries, rough texture, and fine lines & wrinkles, a dermatologist can help determine the degree of damage in your skin, while providing you with a skincare routine specifically designed to heal sun damage.
And of course, dermatologists can also work with you to discuss more serious skin issues like melanoma.
Here are more reasons to see a dermatologist when trying to heal sun damage, according to the American Academy of Dermatology:
A dermatologist will have a specialized background, especially when it comes to efforts to heal sun damage. On top of the standard 3-5 years of medical school, a dermatologist must also continue to study for 3 to 5 more years as they receive in-depth training in the diagnosing and treating of conditions--not only in skin, but also the hair and nails.

Dermatologists can give you your treatment in a medical office or surgical suite. This helps ensure your safety.

A derm will also check for skin cancer before treating you. Dermatologists are the skin cancer experts. Someone who doesn't have this in-depth knowledge could mistake skin cancer for an age spot. Treating skin cancer as an age spot allows the cancer to spread.
If you've been practicing good skincare for quite some time at this point, but still feel the effects of sun damage as strongly as before, it doesn't hurt to contact a derm, who can perform services on the skin, including the following:
Chemical Peels
A chemical peel is a non-invasive procedure performed by a dermatologist with the use of various solutions to improve the overall appearance of the skin. Generally, the depth of treatment can vary from superficial, depending on the patient's skin type and their cosmetic and therapeutic goal.
Additionally, chemical peels are used to slough away the outermost layers of the skin to reveal new, clear skin on the surface.
Intense-Pulsed Light
Also known as photo rejuvenation, these devices, such as IPL, can improve skin texture, redness, broken veins, blotchiness, and brown spots.
There is also laser resurfacing, which can be used on nearly any body surface to help reduce the appearance of sun damage.
We carefully hand-select products based on strict purity standards, and only recommend products we feel meet this criteria. 100% PURE™ may earn a small commission for products purchased through affiliate links.
The information in this article is for educational use, and not intended to substitute professional medical advice, diagnosis, or treatment and should not be used as such.
Sign up to our email newsletter for more blog updates and exclusive discounts.
< Older Post | Newer Post >