The "Clean Girl Look" has taken the internet by storm. Find out how you can achieve it!
Posted on August 5, 2022
Written by: 100% PURE®
With the clean girl beauty trend less is more. With every generation, it seems that there are two sides to what's trendy, and it's even more clear with the onset of social media.
And with Gen-Z, TikTok has made that abundantly clear: there's the "Euphoria" inspired maximalist look, featuring neon eyeliner, stick-on face gems, and heavy lashes.
Then, there's the "clean girl" makeup look, which, in a way, goes hand-in-hand with the effortless "off-duty model look," as inspired by the likes of Hailey Bieber, Kendall Jenner, and Millie Bobby Brown.
Today, we're talking about our favorite of the two: the clean girl makeup look, and how you can use it to look extra fresh and glowy in 5 minutes.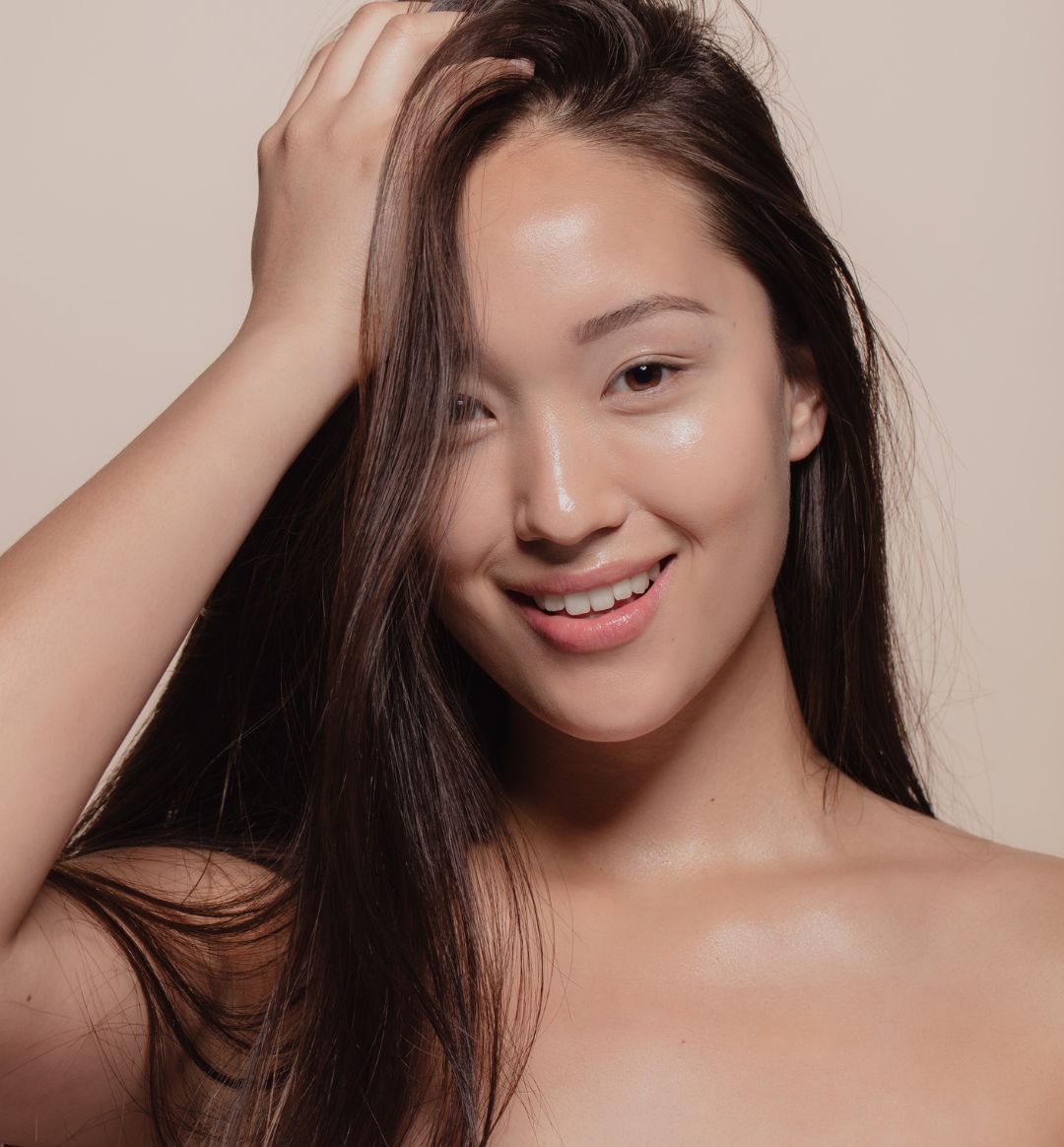 What is the Clean Beauty Trend?
While the "clean girl look" has only recently reached viral status on TikTok, you can bet you've seen this trend before, albeit in a different version.
In the 2010s, it was all about the "no-makeup, makeup look," marked in history with the start of the millennial-focused brand, Glossier. Whether you were on YouTube, Pinterest, Facebook, or even Instagram, the clean makeup look was demonstrated by beauty gurus everywhere: pinkish, rosy lips, filled eyebrows (as opposed to the ombre dipbrow of the time), a hint of bronzer, and most of all, a dewy foundation–which was a big deal, considering that the 2010s were all about the matte look.
So how does the Gen-Z version of this look compare?
For starters, the dewy skin is nothing new; in fact, it's been the go-to look since the pandemic. Aside from that, though, the new "clean girl" makeup look is all about looking effortless. Instead of immaculately-groomed brows, lightly feathered brows are essential, along with flushed cheeks and a coordinating lip color.
Newsletter
Subscribe
for more blog updates and exclusive discounts
Another distinction we'd like to make is that Gen-Z gurus are more likely than ever to opt for makeup that's kinder on our skin and the planet. In other words, plant-based and cruelty-free are a must, which is why we're using all of our favorite products today!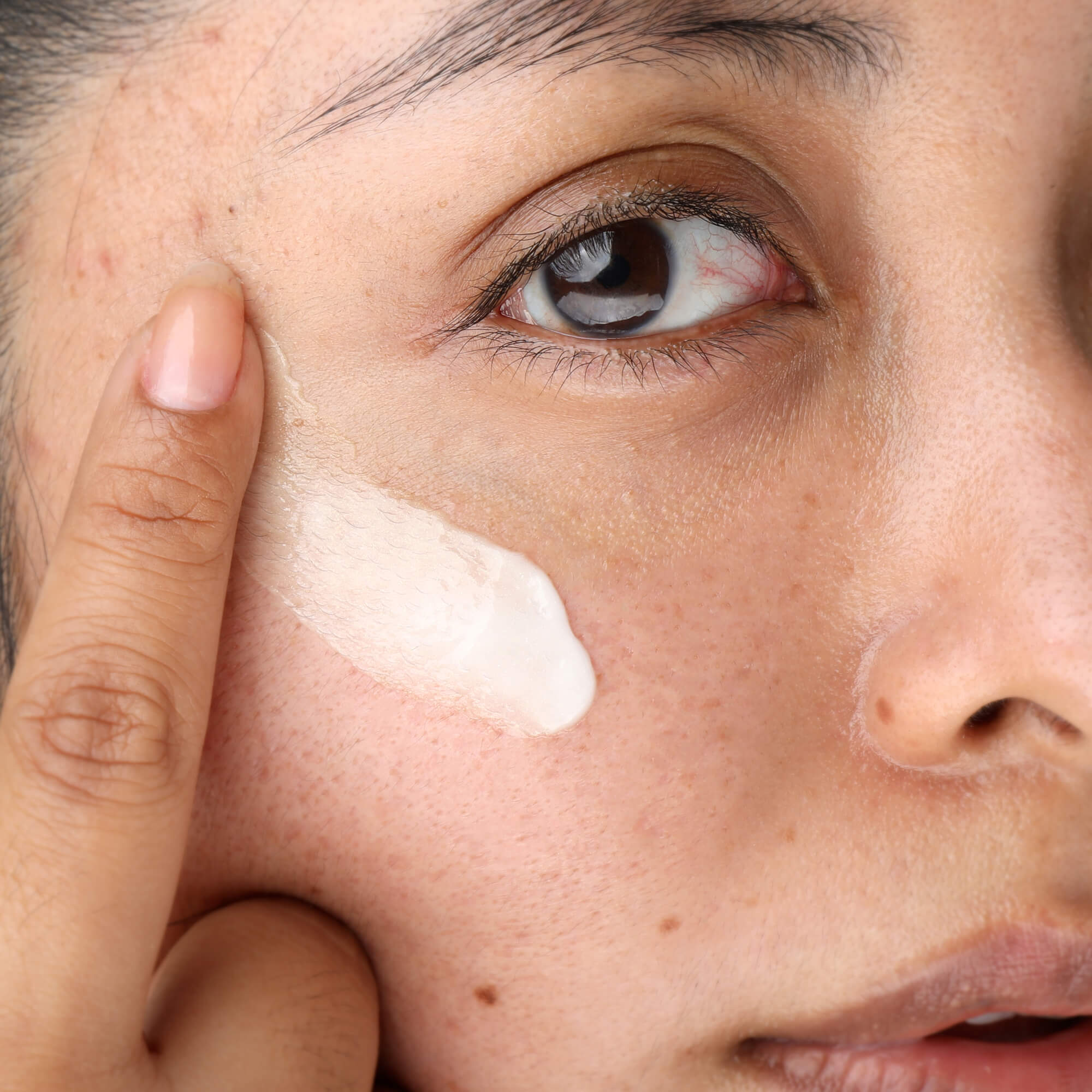 How to Achieve the Clean Girl Look
Grab your concealer, but leave your foundation behind, as we go over this minimal, natural trend, and how you can achieve it in 6 simple steps.
1. Create Your Clean Makeup Base
Back in the day, we might have used a lightweight foundation to achieve this look. But in 2022, it's all about revealing your natural skin, and we're going to do more revealing than concealing.
But first, a good primer will work wonders, as it will help to blur and diffuse skin texture without actually hiding it. On top of that, your primer will help your skin grip onto the makeup, so you won't have to worry about it caking or sliding around.
With our Mattifying Primer, we like to apply a thin layer to the skin for that perfect clean finish. Then, it's time to go in with the concealer.
While it might sound counterintuitive, concealers in this look aren't about diminishing flaws, but rather lifting the face and creating a sense of brightness in the complexion.
With our Fruit Pigmented® 2nd Skin Concealer, we like to go in on the eyes first, but only by adding a touch to the inner and outer corners of the eyes. Then with our Non Latex Makeup Blender, we like to gently bounce it along the concealer until it's blended seamlessly into the skin.
Then, set the concealer with a setting powder, and gently brush it along the areas with concealer, taking care not to apply too much. We especially recommend that you avoid talc-based products, as they're known to cake. Instead, try something made with either minerals or bamboo silica, like our Bamboo Blur Powder.
2. Brows
Next, it's time for the brows, and the trend calls for making them fluffy. This is especially easy with our Green Tea Fiber Brow Builder, which grooms and tints the brows while nourishing and strengthening with vitamin B5 and vitamin E.
With the Brow Builder, simply run the spoolie through your brow hairs, lifting and separating until that feathery look is achieved.
However, feathery brows aren't for everyone, and the point of this look is that it's supposed to naturally accentuate what you already have. So if you find that feathery brows are unflattering for your brow structure and face shape, simply fill them as you normally would.
3. Cheeks - Opt for a Pigmented Liquid or Cream Blush
Once you're done with concealer, it's time to go hard on the blush. While powdered blush is doable, opting for a cream variety will keep that luminous, vibrant glow going–especially when you're using fruit pigments, which you'll find in our Fruit Pigmented® Lip & Cheek Tint.
As you apply your blush, start off with two dabs, lightly dabbing all along your cheekbones to create that lifted effect. With this clean makeup look, don't be afraid to really go in with the blush, you want it to give you that sun-kissed, almost ruddy look, like you just got back from a picnic or block party.
Mascara
When we curl our lashes, we can open up the eyes to make them appear larger and brighter, even without a stitch of mascara, which is great news for those with especially sensitive eyes.
But for those who like a little mascara for their lashes, we recommend that you opt for a lengthening mascara, as this will better provide the illusion of naturally long, thick lashes.
Our Fruit Pigmented® Ultra Lengthening Mascara is especially perfect for the clean girl makeup look, since it's lengthening and clump-free!
4. Illuminate Where Light Hits Your Face
Next, it's time for your highlighter–however, this look is not about the shimmer. Instead, it's all about illuminating to create a lit-from-within glow. With our, Luminating Creme dab onto the tops of your cheeks and along the bridge of your nose.
5. Line your lips and Finish With a Soft Matte Lipstick
With a soft, smudgeable lip liner or matte lipstick, such as our Fruit Pigmented® Cocoa Butter Matte Lipstick, round out your bottom lip and your Cupid's bow for a plumper, poutier look. Finish off with gloss if you like, but glitter and gloss is totally optional with this clean makeup look.
We carefully hand-select products based on strict purity standards, and only recommend products we feel meet this criteria. 100% PURE™ may earn a small commission for products purchased through affiliate links.
The information in this article is for educational use, and not intended to substitute professional medical advice, diagnosis, or treatment and should not be used as such.
Sign up to our email newsletter for more blog updates and exclusive discounts.
< Older Post | Newer Post >