How a Natural Mascara Can Transform Your Lashes
It's true — a natural mascara can be life-changing. See the before-and-after, and read the consumer studies for yourself!
Posted on February 19, 2018
Written by: 100% PURE®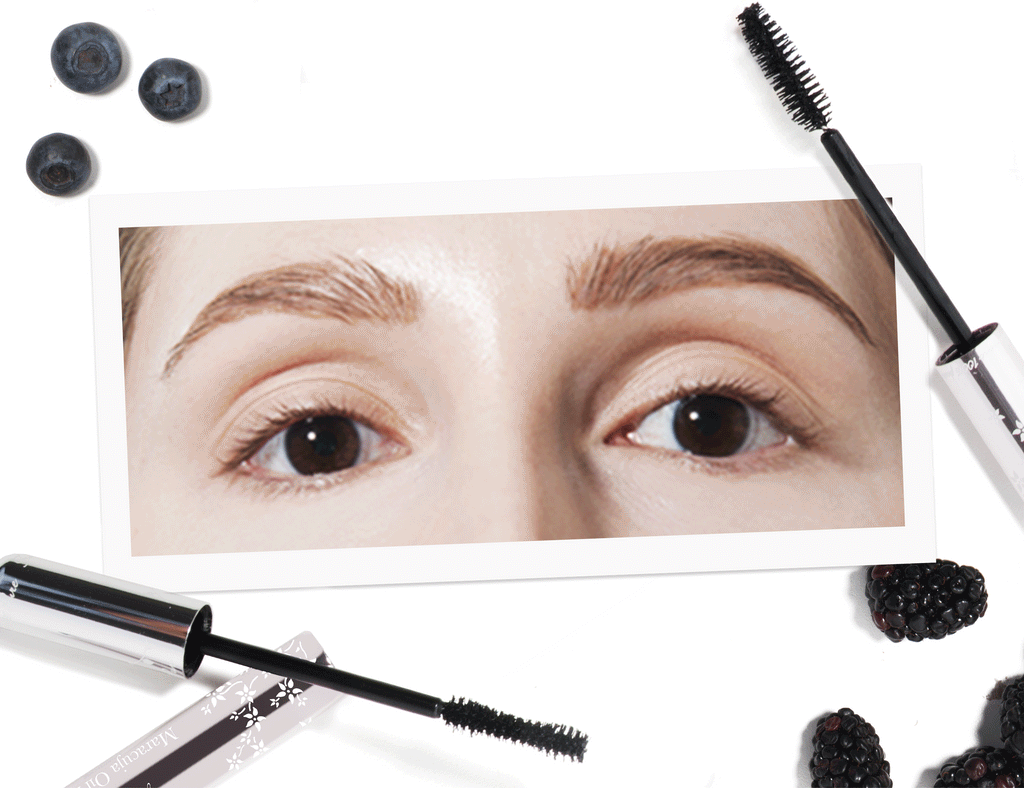 It's no secret: unless we were born with naturally long eyelashes, we've all gone to enormous lengths (no pun intended) for the lush peepers of our dreams. Some people swear by using a blowdryer on a lash curler, while the social media savvy might preach the spoon method. Others just go straight to a salon for lash extensions. Hold on a minute, is mascara really so unreliable that we're looking for tricks and hacks for adding volume and length to our lashes? We're here to show you the full powers of a natural mascara (before-and-after GIF included!) for a major upgrade to your eye makeup.
Can I Really Transform My Look with Just a Natural Mascara?
All our talk about organic and natural ingredients on our blog might be great and all, you might think. It's true, with our ingredients and formulation process, we stick to a strict Natural Definition Process to make sure our products are truly as healthy as we say they are. We're well aware about greenwashing in cosmetics and products that masquerade themselves as "natural" when they really aren't! We want you to know that you can have amazing beauty results without sacrificing your health. Our natural mascaras aren't just free of synthetic preservatives and artificial colors that can irritate your skin and eyes. They come with real, impressive results to add true vavoom to your lashes. Here's our Fruit Pigmented® Ultra Lengthening Mascara in action:
What Longer Lashes Mean for Your Look
If you're already a fan of big, fluttery lashes, then you know the transformative power that a great mascara has on your average beauty look. Darker lashes help to define the eyes, outlining them as a main feature of the face, and drawing attention right to the pupils of the eyes.
For those with fair skin, hair, or eyes, a dark mascara will prove even more dramatic, providing definition on the face where there's usually a less contrasting color scheme. Want to know how to really set your eyes off — and learn which harmful ingredients to avoid in toxic mascaras? We share all the industry secrets here.
With a great mascara, you should notice each lash being evenly coated, lifted, darkened, and defined. Achieving a fan-like effect is another way that mascara can mean an overall sexier look. By rolling the wand over the top of the lashes (close to the eyelid) in upward motions, you can curl and coat at the same time for a wide-eyed look that makes you look younger and more awake.
Fullness is another name of this lash game, with lash-multiplying power for the perfect pair of eye-fringe. Use a mascara that has the ability to create the look of more lashes, without the weight or discomfort from falsies or extensions — and at a fraction of the price.
Ultra lengthening isn't just in the name, we made it happen without any harmful chemicals or dyes. It's true that natural is better, not just in it's safeness and nourishing properties for your skin and lashes. The natural ingredients that help to condition your lashes also go a long way in lengthening and defining those peepers for a true makeup transformation. What's more, the slim, hourglass shaped wand makes application easy for beginners, because not all of us put on mascara everyday (although you might want to now!).
In consumer studies for our Fruit Pigmented® Ultra Lengthening Mascara:
100% said the mascara was easy to apply.
94.29% said the mascara enhanced the appearance of their lashes.
91.43% said the mascara lengthened the look of their lashes.
91.43% said the mascara didn't flake off throughout the day.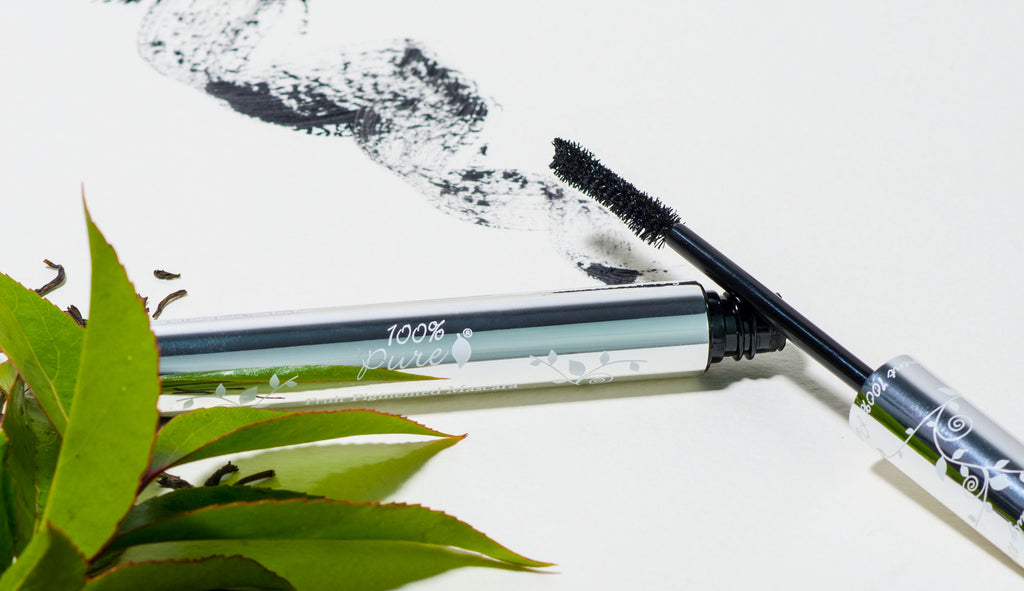 What We Do to Get Longer Lashes
What are some of the lengths - no pun intended - that we go to for long, unstoppable lashes? Our first strategy, and probably the most common, is the 'strip' lash. Some reserve these for special occasions, while others rely on these for daily volume. They aren't super user-friendly though, making them a source of frustration and fear for many of us lash lovers. And don't even mention temporary, individual lashes, which truly should be reserved for professional application - that's how difficult they are to apply.
Lash enhancements don't stop there: we've seen an incredible rise in professional lash extensions the past 2-3 years. While the effect of these extensions can be lovely, there are still many concerns with this treatment. First, this procedure is expensive — on average $200 for a single application! They can cause allergic reactions (either from the lash strands or the glue), not to mention that this application process is often almost 2 hours long. Wearers can get up to 3 weeks out of the extensions, but when they start to fall out they take natural lashes with them. When all is said and done, the result between $200 treatments is unflatteringly patchy false lashes and damaged natural ones.
The cost of these enhancements can add up quickly, with a single inexpensive pair of quality lashes starting at $6+ often for just a single use. Doesn't a 3-month-tube of long-lasting natural mascara seem like the more compelling option?
What makes our Natural Mascara so Ultra Lengthening?
With every great mascara comes several must-haves and must-nots. When formulating our natural mascara, we wanted a formula that would lengthen, define, and add volume to your lashes safely. That means using natural pigments from black tea, berries, and cocoa for vivid color that's free of harsh artificial dyes. Of course, we also want a mascara that won't clump, smudge, or flake, because longer lashes for just an hour just doesn't make the cut. That means enlisting healthy conditioners like Vitamin E and Pro-Vitamin B5 to moisturize lashes. An ultra moisturizing formula means our natural mascara coats your lashes more easily and won't dry up into clumps or flakes. You can read the full benefits of these ingredients in our Fruit Pigmented® Ultra Lengthening Mascara.
While our Maracuja Mascara may not make the same claim to fame in its name, it does boast another legendary beauty ingredient for a mascara formula that just might change your life. We called on maracuja oil from passion fruit for a luscious mascara with dramatic volumizing results. Maracuja oil rocks a whole resume of beauty benefits. It's rich in linoleic acid to moisturize your lashes, as well as lycopene and Vitamin C to boost collagen production for healthier lash growth. At the same time, it's a lightweight oil that volumizes without clumping or leaving your lashes greasy.
In consumer studies for our Maracuja Mascara:
100% said the mascara was easy to apply.
94% said the mascara didn't irritate their eyes.
97% said the mascara didn't flake off throughout the day.
91% said the mascara enhanced the appearance of their lashes.
What Fans are Saying About Our Natural Mascaras
★
★
★
★
★
Perfectly Natural
I absolutely adore this mascara. It gives enough color and definition to my eyelashes for an easy and uplifting look without mess, clumps, or feeling heavy. It also smells like chocolate! Talk about an added bonus!
- Jennifer, Verified Buyer of Fruit Pigmented® Ultra Lengthening Mascara - Dark Chocolate
★
★
★
★
★
No tears!
I had to switch to a natural mascara after I began having an allergic reaction to traditional brands. I was worried that a natural formula wouldn't stand up to the big name brands I was used to, but I was wrong! 100% Pure mascara does not irritate my eyes, and looks amazing—it lengthens and thickens my lashes and I receive compliments all the time. Love this stuff.
- Natalie Score, Verified Buyer of Fruit Pigmented® Ultra Lengthening Mascara - Black Tea
★
★
★
★
★
Only mascara I will ever use
Once you try this mascara, you'll wonder why every other mascara in the world is made with all the harsh ingredients. Eye makeup never bothered me when I was younger, but as I aged, mascara especially could make my eyes puffy. This mascara is, first of all, beautiful, your lashes will look amazing. Secondly, it even smells like you could eat it. Third, it LASTS, extremely important to me. Fourth, even if you slept in it (which I don't do, but if I did) my eyelids wouldn't itch or swell. It's really a fabulous product.
- Donna B., Verified Buyer of Fruit Pigmented® Ultra Lengthening Mascara - Blackberry
★
★
★
★
★
Best Mascara Ever!
This mascara has become my favorite. I feel good knowing its made with natural ingredients and gives me great length and lash definition. By far this is one of my favorite products of the 100% PURE ® | Purity Cosmetics line.
- Jacquelyn M, Verified Buyer of Maracuja Mascara: Black Tea
★
★
★
★
★
Best mascara
I am obsessed with this mascara. It smells absolutely amazing! You don't need to use much for it to show. It makes your eyes look bolder and give you a beautiful curl. I would highly recommend this mascara over any others.
- Mira, Verified Buyer of Maracuja Mascara: Blackberry
★
★
★
★
★
Perfection
This mascara is amazing. It does everything it says and more! It lengthens and separates beautifully while lasting all day, not smudging and not clumping during application. It is also the easiest mascara to get off when I wash my face at night. You can honestly just take it off with warm water! Simply perfection.
- Hannah, Verified Buyer of Maracuja Mascara: Dark Chocolate
We carefully hand-select products based on strict purity standards, and only recommend products we feel meet this criteria. 100% PURE™ may earn a small commission for products purchased through affiliate links.
The information in this article is for educational use, and not intended to substitute professional medical advice, diagnosis, or treatment and should not be used as such.
Sign up to our email newsletter for more blog updates and exclusive discounts.
< Older Post | Newer Post >