Find Your Perfect Shade of Eye Brightener
Discover your perfect eye brightener, plus easy application tips
Posted on February 8, 2022
Written by: 100% PURE®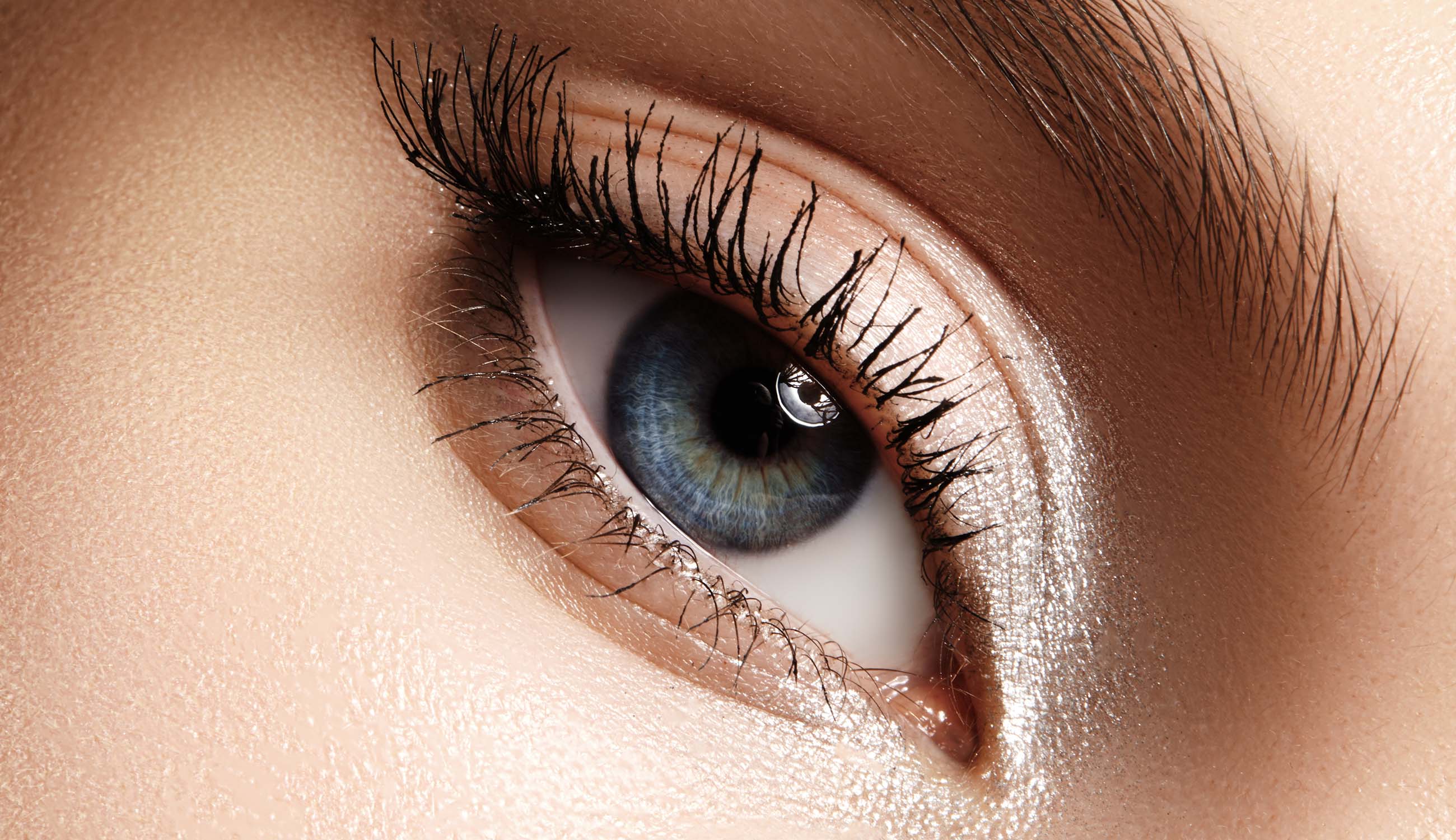 What if we told you there's a single trick to looking put together? Seriously, beauty can be simple and still stunning. Besides getting all the water our bodies need, there's one spot on the face that – when treated right – can make a huge impact. If you guessed the eyes, ding-ding, that's correct!
While most of us already love a good concealer, finding an eye brightener that's the perfect bright shade corresponding to our undertones just right can be something of a challenge. We've got a secret formula to getting it right every time. Here's everything any beauty-lover or beginner needs to know about finding the perfect shade of eye brightener.
The Secret Sauce
When we consider the under-eyes a "problem area" or just an area that could use a little more love, we focus too much on concealing and not enough on highlighting. Many of us suffer from late nights in front of the screen (cough cough, TikTok) and as a result, we have unwanted dark circles and eye bags in the morning. That doesn't mean that we should diminish arguably one of the best features on the face!
The benefit of using an eye brightener is the luminous color-correcting blend that not only reflects away shadows and darkness, but the cushiony, dewy formula smooths out the appearance of fine lines. The eye brightener addresses the most essential spots of the upper eye, as well.
The first of those essential spots is the inner corner. It tends to experience the most shadowing. Next is the outer corner of the eye, which is the most crucial in faking an awake, youthful look.
Finally, it's important to remember the mobile lid. This area is often thin and sometimes translucent. However, with an eye brightener, we can see the lovely shape of the eye.
Picking Perfectly
Here comes the most difficult part of this easy trick: picking the right shade! As we mentioned, there is a medley of things to consider when choosing an eye brightener or concealer.
While most eyeshadow products are simplified to names like cocoa, mauve, olive, and charcoal, a lot can go wrong in this step. If the wrong shade is chosen, the eye area can look even darker or deeper. Rather than suffer the embarrassment, here's how we choose a shade.
First – Undertone
We want to choose our eyeshadow eye brightener the same way we'd pick a concealer. The first step is finding the undertone of the skin. While with concealers we might have chosen a complementary shade, with an eye brightener it's all about correction and contrast. Play with pink, warm, cool, and neutral hues to decide what works best for you.
Next – Eye Color
That's right, the eyes play a huge part in this performance. Because certain shades of eye shimmer really enhance the eyes, these two can work together to create a much more awake appearance. For example, blue eyes tend to look stunning with warm and hot colors as contrast, while brown eyes can typically rock any shade.
Finally – Experiment
Play with color and luminous finishes (such as satin, shimmer, and metallic) to build an eye brightener arsenal of options for any season or occasion.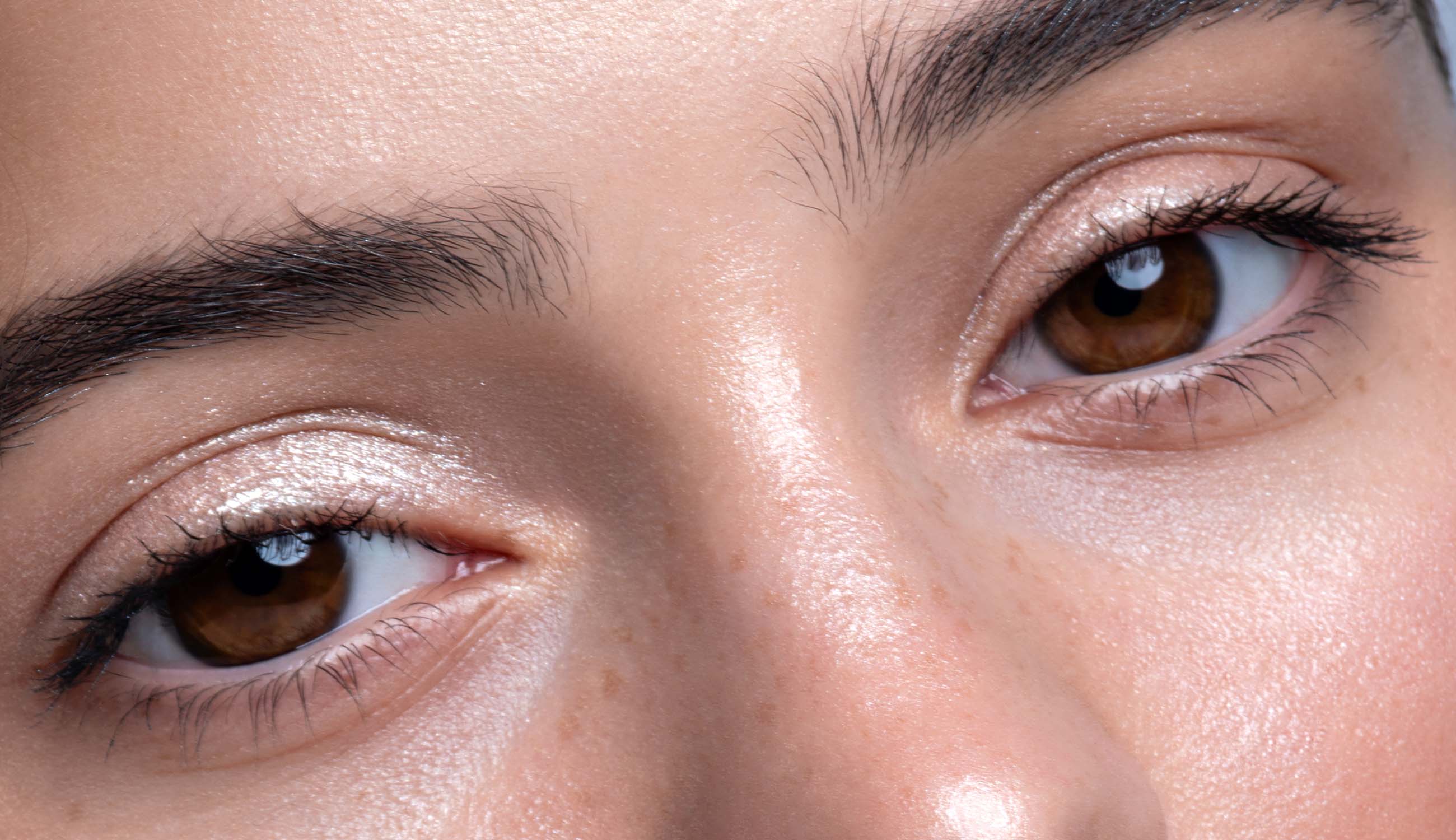 The Goods
Ready for 5 eye brightener suggestions based on skin tones? We're definitely ready to share, just don't blame us for the shopping spree that's likely to follow.
Gilded Fruit Pigmented® Eyeshadow
Great for tan to golden skin tones, all eye colors. Our can't-fail trick for a bright and sophisticated eye. This burnished, velvet gold gives a super smooth finish that makes eye colors pop and brings out the warmth in tan and golden skin tones.
Gleam, Rose Gold Palette
Perfect for fair to tan skin tones, brown and gray eyes. Oh boy, is this a match made in heaven. This satiny pink shade is pure Barbie luxury with just enough frost to brighten the eyes. The warm pink sets off a blush just right, and the icy frost seriously brightens.
Star Bright Fruit Pigmented® Eyeshadow
Lovely for light to tan skin tones, all eye colors. This shade is like silky vanilla custard from a luxurious hotel. It glides over the eyes and provides just enough light reflection to give a bright inner corner. This lovely opaque eye brightener blurs the lids and covers veins and fine lines for a lasting, lightly shimmery finish.
Splendor, Berry Naked Palette
Gorgeous for golden to dark skin tones, brown, hazel, and green eyes. Not every eye brightener has to be light! This silken shimmery espresso looks stunning on deeper skin tones, adding just enough warm and cool shine for any hue. On lighter skin and eyes, Splendor is sensual, smokey, and still brings out the sparkle in the eye.
Quartz Fruit Pigmented® Eyeshadow
Beautiful for deep to dark skin tones, all eye colors. Frosted plum meets mink mauve for a universally flattering, deeper eye brightener. Quartz is great for building subtle smoke or just adding a bit of shimmer to the eye.
How To Apply Eye Brightener
Make the most of this eye brightener hack with the perfect application. Here's how!
Step #1:
Start with a well-hydrated eye area; we're talking brightening eye cream and primer or eyeshadow base.
Step #2:
Layer any desired shades onto the mobile lid and crease.
Step #3:
Using a flat brush, press the eye brightener shade onto the eyelid. Avoid too much blending or rubbing of the eye.
Step #4:
Graze with a fluffy brush until all edges are seamless.
Step #5:
For the final step, use a pinky finger to press the eye brightening shade onto the inner corner for a starry-eyed pop.
Bonus:
Finish with a pale, neutral liner on the waterline. Then, curl the lashes and coat with mascara for an even bigger, brighter eye.
We carefully hand-select products based on strict purity standards, and only recommend products we feel meet this criteria. 100% PURE™ may earn a small commission for products purchased through affiliate links.
The information in this article is for educational use, and not intended to substitute professional medical advice, diagnosis, or treatment and should not be used as such.
Sign up to our email newsletter for more blog updates and exclusive discounts.
< Older Post | Newer Post >