Embrace the Nourishment: Finding the Best Natural Body Lotion for Your Skin
Unveiling the Secrets to Hydrated, Silky-Smooth Skin
Posted on June 18, 2023
Written by: 100% PURE®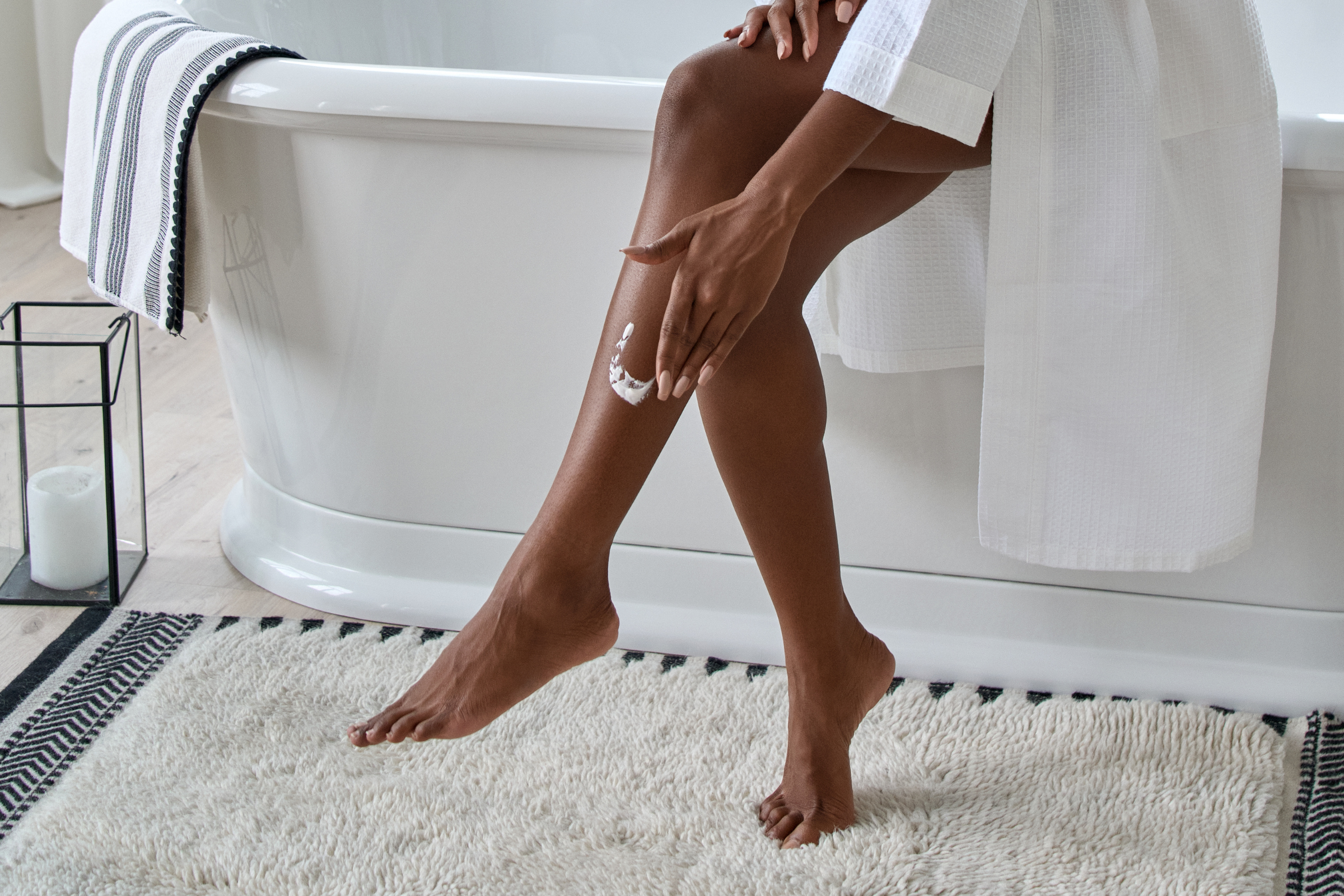 Have you ever wondered how to give your skin the tender love and care it deserves? Well, look no further because natural body lotions are here to save the day! These amazing products not only nourish and hydrate your skin but also offer a plethora of benefits that will leave you amazed. Whether you're a beauty enthusiast, a self-care aficionado, or someone who simply appreciates the power of natural skincare, you're in for a treat. Get ready to indulge in the blissful world of natural beauty and discover the perfect companion for your skincare routine. Your skin will thank you!
The Advantages of Natural Body Lotions
Conventional body lotions often contain harmful ingredients that can negatively impact both our skin and overall health. One such group of ingredients is parabens, which are synthetic preservatives used to extend the shelf life of products. However, parabens have been linked to endocrine disruption, potentially interfering with hormone function in the body.
Another ingredient commonly found in conventional body lotions is mineral oil or petrolatum. These petroleum-derived substances are used as occlusive agents to create a barrier on the skin, preventing moisture loss. However, they can also create a film that clogs pores and hinders the skin's natural breathing process.
Using natural body lotions offers a wide range of benefits that go beyond basic skincare. Here are a few advantages you can enjoy:
1. Deep hydration and moisturization: Natural body lotions are formulated with hydrating ingredients like shea butter, coconut oil, and jojoba oil. These ingredients penetrate the skin deeply, providing intense hydration and locking in moisture. As a result, your skin feels nourished, soft, and supple throughout the day.
2. Absorption of beneficial nutrients from natural ingredients: Natural body lotions are often packed with nutrient-rich ingredients such as aloe vera, chamomile, and green tea extract. These ingredients are known for their antioxidant properties, vitamins, and minerals. When applied to the skin, they get absorbed, delivering their beneficial effects. This can help improve the overall health and appearance of your skin.
3. Gentleness and suitability for sensitive skin: Many natural body lotions are free from harsh chemicals, synthetic fragrances, and artificial colors that can irritate sensitive skin. Instead, they contain gentle and soothing ingredients like calendula, lavender, and oatmeal. This makes them ideal for individuals with sensitive skin, as they provide hydration without causing irritation or allergic reactions.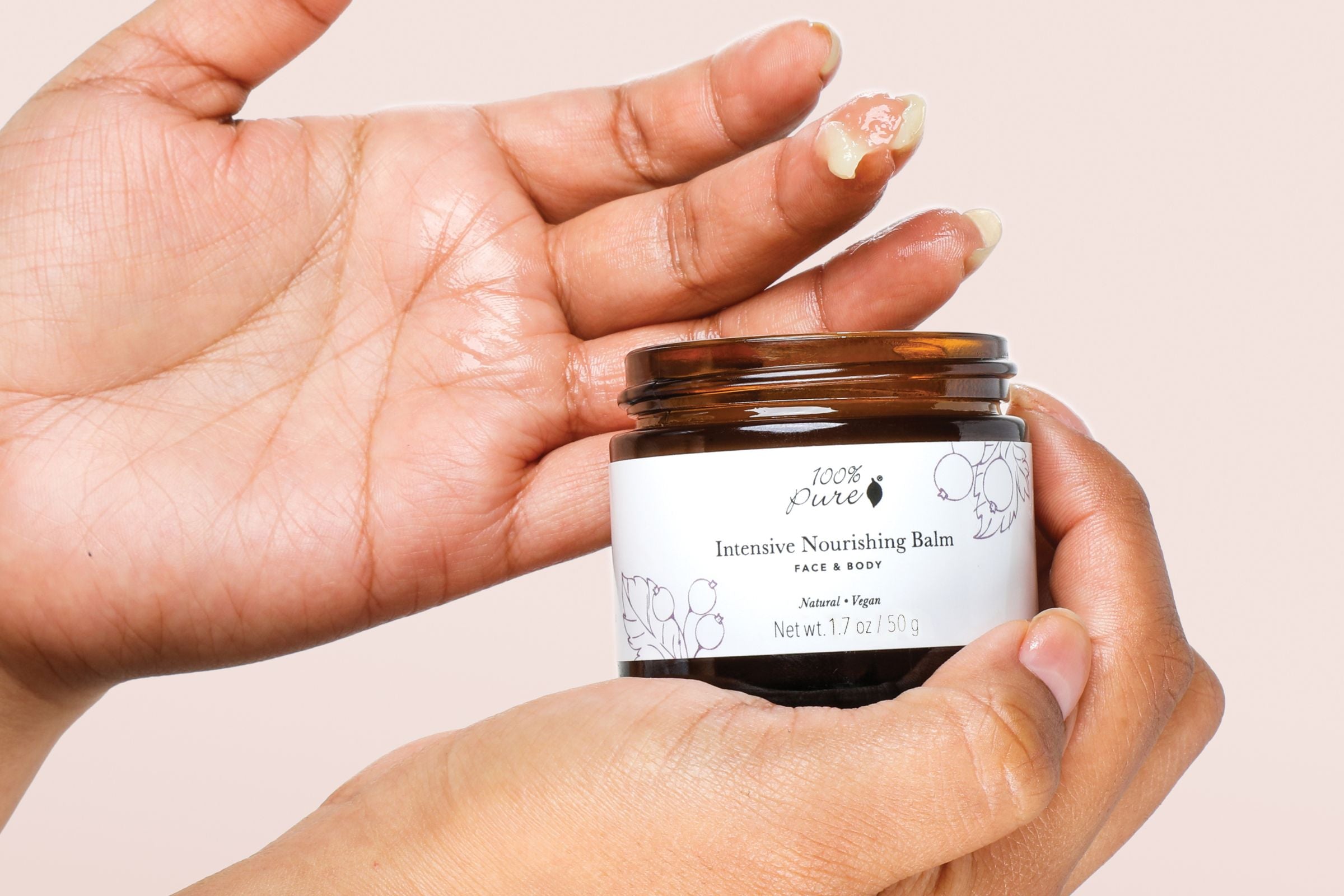 Key Ingredients to Look for in Natural Body Lotions
When it comes to natural body lotions, the key ingredients can make all the difference in providing effective and nourishing skincare. Here are some ingredients you should look for:
A. Hydrating oils: Shea butter, cocoa butter, and avocado oil are powerhouse ingredients known for their deep moisturizing properties. They help replenish and retain the skin's moisture, leaving it soft and supple.
B. Soothing botanical extracts: Aloe vera, chamomile, and calendula are natural extracts with soothing effects on the skin. They can help alleviate irritation, redness, and dryness, making your skin feel refreshed and revitalized
C. Rejuvenating antioxidants: Vitamin E, green tea extract, and rosehip oil are rich in antioxidants, which can help protect the skin from environmental damage and promote a youthful appearance. These ingredients can improve skin texture and reduce the signs of aging.
By choosing natural body lotions with these key ingredients, you can ensure that your skin receives the care it deserves. So, keep an eye out for these powerful ingredients and embrace the goodness of natural skincare.
Top 100% PURE Natural Body Lotions
When it comes to 100% PURE natural body lotions, there are several outstanding options available. Here are four top choices:
This body cream harnesses the hydrating and nourishing power of coconut oil to provide deep moisture and promote soft, supple skin. Packed with essential vitamins, and antioxidants, this cream helps to replenish and revitalize the skin, leaving it feeling refreshed and rejuvenated.
For those in need of extra care and hydration, an intensive nourishing balm can work wonders. Formulated with a blend of nutrient-rich botanical oils and butters, this balm deeply moisturizes and soothes dry, rough skin. Its luxurious texture melts into the skin, delivering long-lasting hydration and restoring the skin's natural radiance.
Vanilla Bean Whipped Body Butter
Indulge your senses and your skin with a whipped body butter infused with the delightful scent of vanilla bean. This rich and decadent body butter is formulated with shea butter, cocoa butter, and other natural emollients to deeply hydrate and condition the skin. It melts upon contact, leaving a velvety-smooth finish and a lingering sweet aroma.
While not a body lotion in the traditional sense, organic rosehip oil is a versatile and potent skincare product. Rich in essential fatty acids and nutrients, it deeply nourishes the skin, improving its texture and promoting a youthful appearance. This lightweight oil absorbs quickly and can be used on the body to address specific concerns like scars, stretch marks, or dry patches.
These top 100% PURE natural body lotions offer a combination of natural, nourishing ingredients that are gentle on the skin while providing effective hydration and care. Incorporating them into your skincare routine can enhance your overall skin health and leave you with a radiant, beautiful complexion.
Newsletter
Subscribe
for more blog updates and exclusive discounts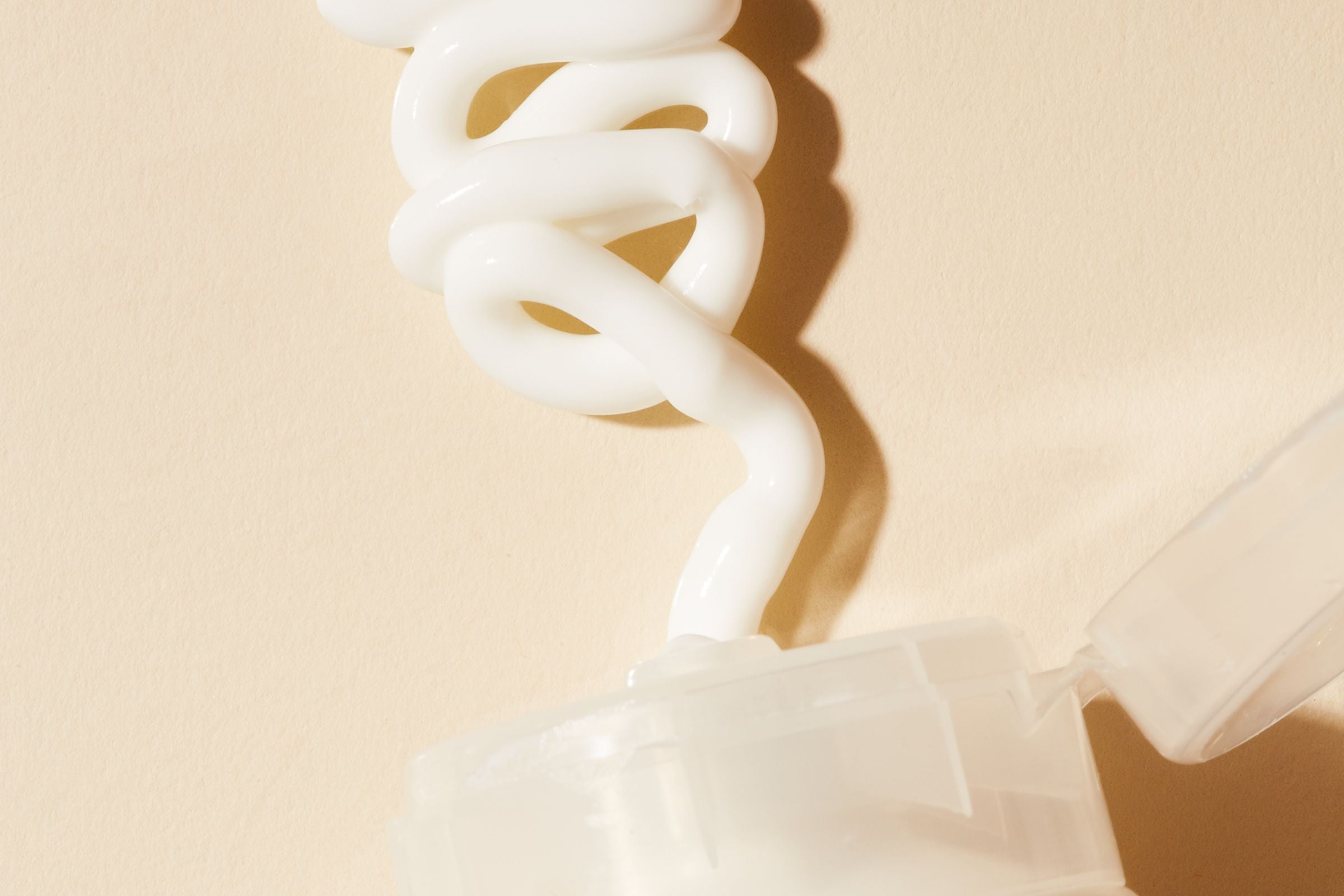 Frequently Asked Questions about Natural Body Lotions
Can natural body lotions effectively moisturize dry skin?
Absolutely! Natural body lotions are highly effective in moisturizing dry skin. They are made with nourishing ingredients such as plant oils, shea butter, and aloe vera, which are known for their hydrating properties. These ingredients penetrate deeply into the skin, replenishing moisture and creating a protective barrier to prevent further dryness.
Are natural body lotions suitable for sensitive skin?
Many natural body lotions are formulated with gentle ingredients that are less likely to cause irritation or adverse reactions. These products often exclude common irritants such as synthetic fragrances, harsh chemicals, and artificial dyes. Instead, they incorporate natural and soothing ingredients like chamomile, calendula, and oatmeal, which are known for their calming and moisturizing properties.
Do natural body lotions leave a greasy residue on the skin?
No, natural body lotions are designed to absorb quickly into the skin, leaving little to no greasy residue behind. Unlike some conventional body lotions that can feel heavy or greasy, natural body lotions are formulated with lightweight and non-greasy ingredients. They often contain plant oils, such as jojoba oil or coconut oil, which have a light texture that allows for easy absorption.
Are natural body lotions eco-friendly and cruelty-free?
Many natural body lotions are indeed eco-friendly and cruelty-free. The term "natural" often implies a commitment to using plant-based ingredients sourced from sustainable and renewable sources. Additionally, many brands that produce natural body lotions prioritize ethical practices and opt for cruelty-free testing methods, ensuring that their products are not tested on animals.
Tips for Maximizing the Benefits of Natural Body Lotions
1. When using natural body lotions, make sure to apply them on slightly damp skin. This helps the lotion to absorb better and work its magic.
2. Pay extra attention to those dry areas of your body like elbows, knees, and heels. They can benefit from the moisturizing power of body lotions.
3. While applying the lotion, give yourself a nice massage. Not only does it feel good, but it also promotes blood circulation and helps the lotion to penetrate deeper into your skin.
4. If you want some extra hydration and protection, consider layering your natural body lotion with other products like serums or oils. This combination can give your skin an extra boost.
5. Remember to store your natural body lotion in a cool and dry place. Extreme heat or humidity can affect its quality, so keep it in a safe spot.
In conclusion, nourishing our skin with natural body lotions is essential for maintaining healthy, radiant skin. We encourage you to explore and discover the perfect natural body lotion that suits your skin's unique needs and preferences. Self-care is not just a luxury; it is a vital investment in our overall well-being. So, embrace the power of natural body lotions, indulge in self-care, and enjoy the benefits of beautiful, nourished skin.
We carefully hand-select products based on strict purity standards, and only recommend products we feel meet this criteria. 100% PURE™ may earn a small commission for products purchased through affiliate links.
The information in this article is for educational use, and not intended to substitute professional medical advice, diagnosis, or treatment and should not be used as such.
Sign up to our email newsletter for more blog updates and exclusive discounts.
< Older Post | Newer Post >