Can You Really Use Glycolic Acid as Deodorant?
Investigating the newest natural deodorant trend
Posted on July 13, 2021
Written by: 100% PURE ®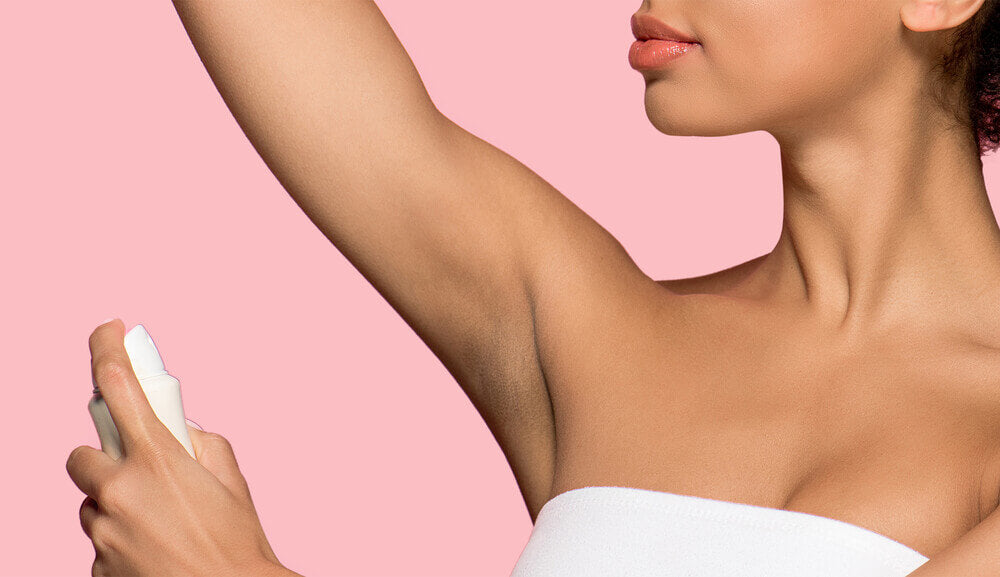 Friends using glycolic acid as deodorant, let's have a chat. A certain alpha-hydroxy acid has been blowing up online as the new solution to underarm body odor. Is it really worth the hype? More importantly, is it safe? Let's review the research to see if this natural deodorant trend is here to stay – and what it can do for your armpits.
Who's Doing It – And Why?
One might wonder why we'd apply something with acid in the name in our armpits! Sounds scary, right? Let's break it down.
Over the years, many types of deodorants (and deodorant ingredients) have been flagged as problematic. Laden with parabens, aluminum, and more, many deodorant options on the market are formulated with toxins. Some of these toxins can contribute to short and long-term side effects, as minimal as skin irritation to as extreme as kidney problems or dementia.
As we seek new ways to prioritize our health, many of us have started looking for natural deodorant alternatives with safer, cleaner ingredients. A safer deodorant would skip out on those toxic ingredients – but who would have thought to use an exfoliating ingredient?
Glycolic acid is an AHA: alpha-hydroxy acid. Known as a natural fruit acid, glycolic acid most often comes from sugar cane. We love glycolic acid for chemical exfoliation; it helps improve skin texture, fine lines, and to brighten the complexion.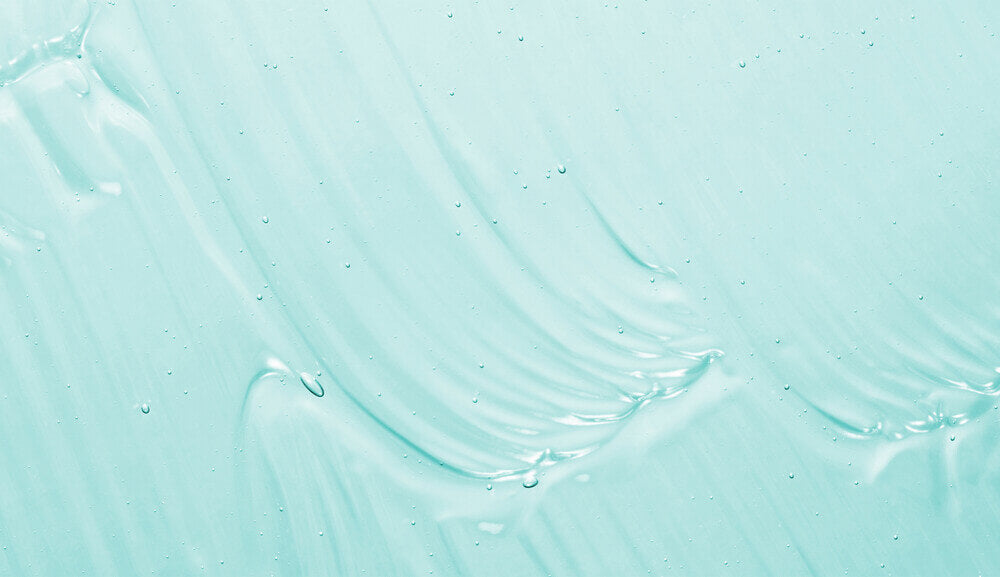 Why Glycolic Acid for Underarms?
One of the main contributors to underarm odor is pH imbalance. We suspect that the reason why many have turned to glycolic acid for natural deodorant is because it helps to balance pH in the 'pits. The small molecules of this natural acid penetrate deeply to achieve balanced skin that still sweats, but produces less odor.
Another added side effect that's made glycolic acid the new go-to deodorant ingredient is its toning effect. Many of us have pigmentation in our underarms that's dark or shadowed. Glycolic acid helps to even out the inconsistent coloring for smoother, more even skin.
But really, what should a deodorant do? Reducing odor is really all that we expect, but glycolic acid can have a few unexpected side effects, too.
For those that have never tried glycolic acid, it can feel active on the skin. Applying it usually results in a slight tingle, or as much as a mild sting as it sloughs off dead skin cells. Typically, we're huge fans of exfoliants because they reveal brighter, smoother skin; however, they're meant to be used carefully with respect to our skin.
The problem with exfoliants is that they can be too strong for our skin. Let's assume we're using glycolic daily as our natural deodorant. We wouldn't exfoliate our face daily, or scrub our lips, yet using glycolic acid on our underarms is doing just that. We're exfoliating our skin too frequently, potentially increasing the risk of irritation. Experts have also said that this excess exfoliating can increase hyperpigmentation due to the skin damage.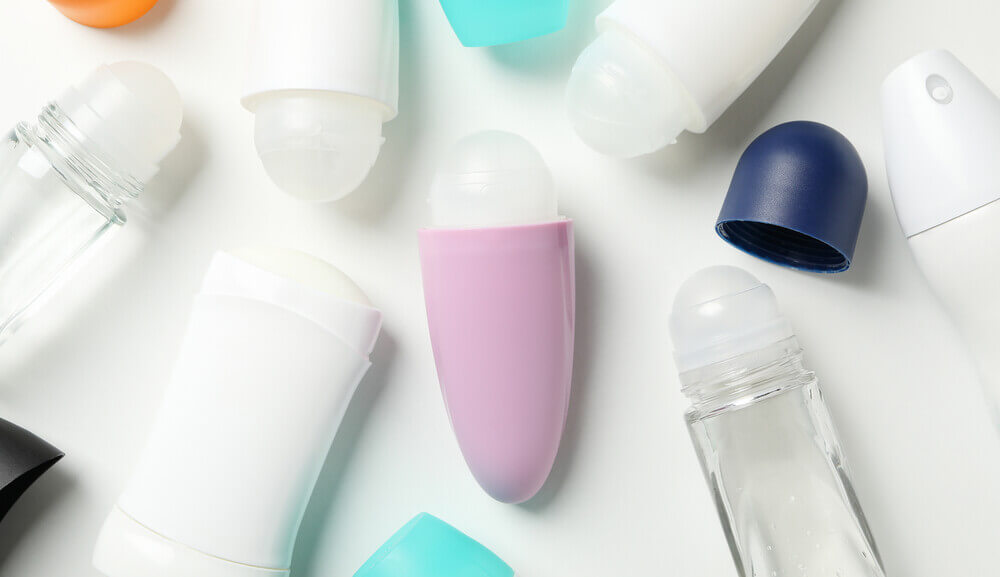 The Best Ingredients for Your Underarms
While it definitely seems like glycolic acid for natural deodorant is something that shows promise, we just can't determine if it is a safe long-term solution for everyone. Some of the risks are counterintuitive enough that we're interested in seeing what other solutions the natural deodorant market has to offer! Here are a few ingredients to consider when shopping around.
Charcoal
Charcoal has the ability to deodorize and absorb odor. While it might not feature in our regular underarm care routine, using it for a regular 'deep detox' can help keep smelliness at bay as you adjust to a natural deodorant journey.
Zinc Oxide
This is one of the deodorant ingredients we often see on natural deodorant formula lists. Aluminum-free and paraben-free, it works great as a sensitive skin deodorant option. It can also kill certain odor-causing bacteria, effectively boosting odor-control efforts.
Tea Tree Essential Oil
Great at neutralizing odor and naturally antibacterial, one of our favorite essential oils in skincare is great for the skin under our arms, too!
Caprylic Triglyceride
Also called capric triglyceride, this is a coconut derived ingredient we'll often see on ingredient labels for natural deodorant. It helps to give natural deodorant a velvety and thick texture that can really coat the skin.
Baking Soda
While we don't recommend applying raw baking soda straight on the skin, this detoxifying and antibacterial ingredient can combine with others to create an effective natural deodorant.
Shea Butter
Some natural deodorants have a tendency to be dry and flaky, but this skin-soothing ingredient can help. This light, non-greasy butter is naturally antibacterial and makes a great moisturizing choice for year round underarm care.
Rice, Tapioca, or Arrowroot Starch
These moisture-absorbing starches can be perfect in a sweaty pinch and crucial for any homemade natural deodorant recipes. They also give deodorant its characteristic velvet texture.
Kaolin Clay
This absorbent, calming clay is naturally detoxifying and can help with odor and imbalance, just like glycolic acid – but without the risk of irritation.
Keep up with our blog for more spotlights on body care, ingredients, and more!
We carefully hand-select products based on strict purity standards, and only recommend products we feel meet this criteria. 100% PURE™ may earn a small commission for products purchased through affiliate links.
The information in this article is for educational use, and not intended to substitute professional medical advice, diagnosis, or treatment and should not be used as such.
Sign up to our email newsletter for more blog updates and exclusive discounts.
< Older Post | Newer Post >