7 Ways to Sweat-Proof Your Summer Makeup
Foolproof products and easy makeup looks for sweaty summer skin
Posted on July 28, 2020
Written by: 100% PURE ®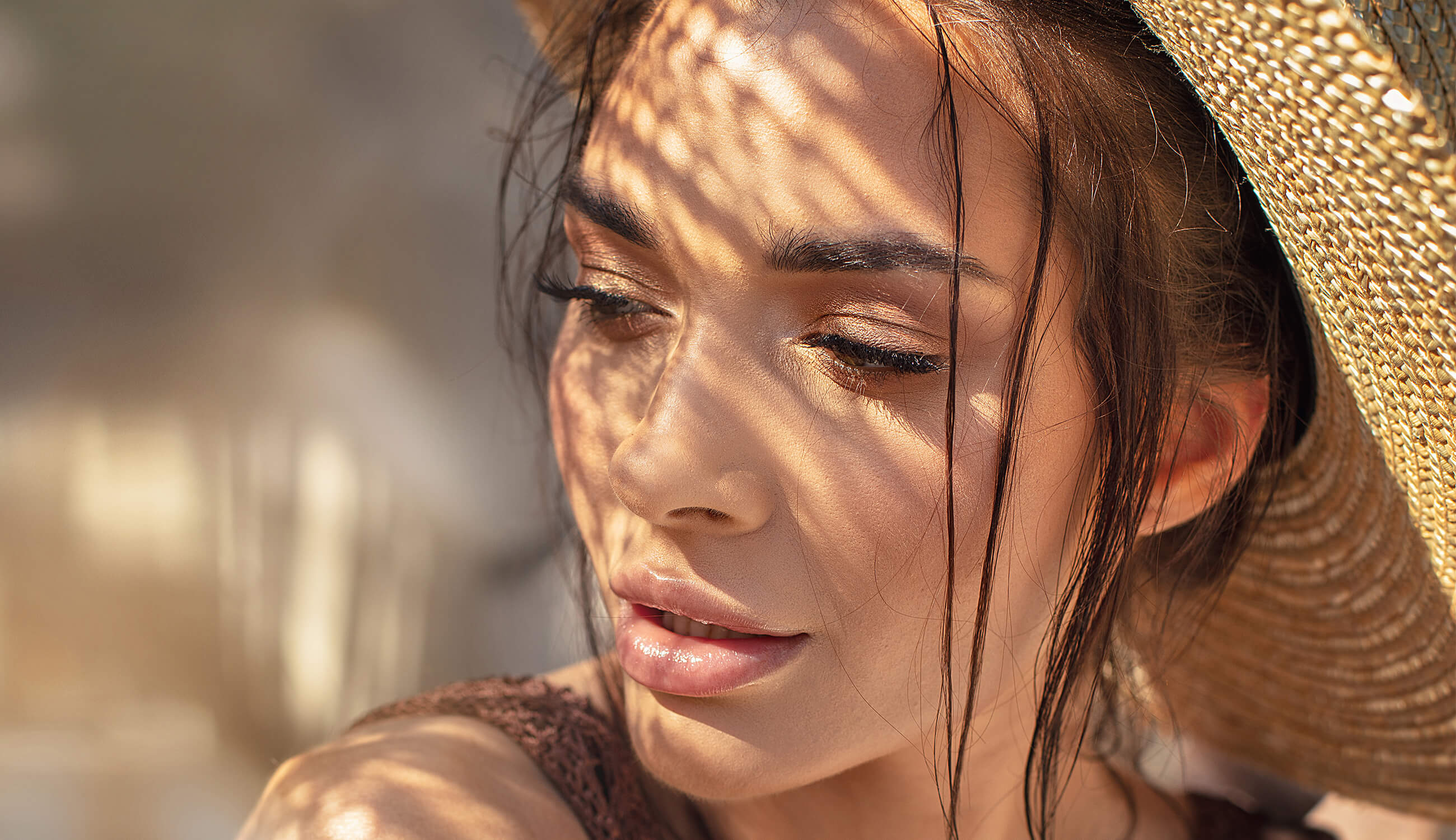 Whoever said oil and water don't mix must have tried sweat-proofing their makeup during a hot, steamy summer. Summer is full of many wonderful things – but greasy foundation, panda eyes, and melting eyebrows are definitely not cool.
While we can't control our own natural air conditioning systems (a.k.a sweat) or sizzling summer temps, what we can control is how to make our makeup handle it like a boss. Follow along as we explore sun-sational tips and easy makeup looks for fresh, sweat-proof skin during warm weather adventures!
Sweat-Proof Your Makeup Look
Just when we thought keeping our makeup fresh and flawless all day was "no sweat", enter the summer sweat-a-thon. But it's not just summer temps bringing on the melting makeup blues.
Stress, cardio, and physical activity are some of the main reasons we sweat. When added to layers of makeup, this sweaty combo can create a cakey mess that even the best baker can't fix. These layers can leave pores clogged, a recipe for breakouts! Cleansing and toning regularly with natural skin care helps to clarify excess sebum, but you'll need to solve the issue of keeping skin clear while wearing makeup, too.
We've whipped up a short list of sweat-slaying makeup products to help you craft easy, breezy looks without the sweaty mess.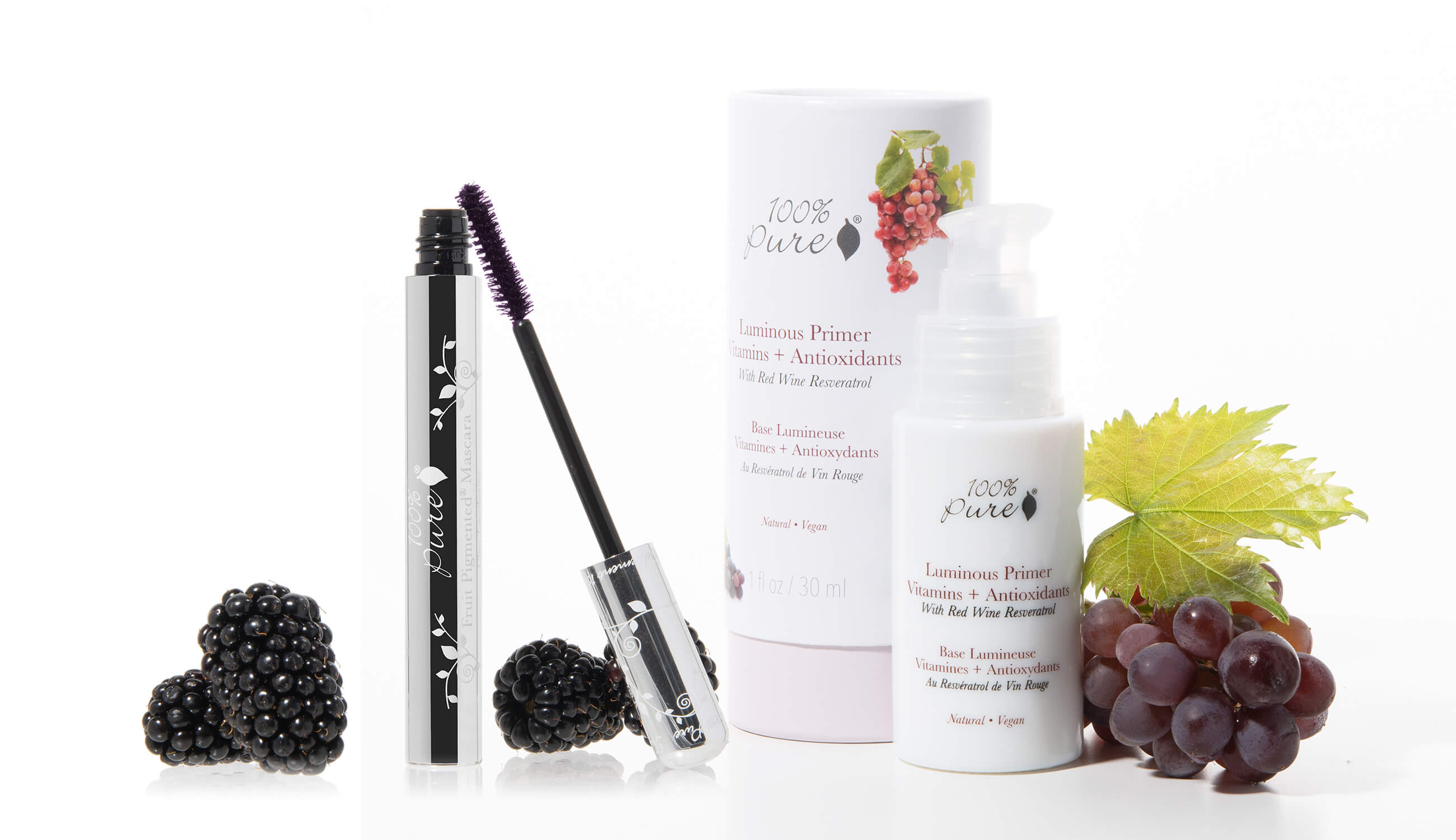 #1: Primer
Summer time is the prime time to prime! It's from this integral step that we're able to keep pesky pores and uneven skin tone in check. This everyday essential is a cornerstone to maintaining a flawless complexion that lasts all day.
Primers smooth the skin's surface by filling in fine lines and visible pores, so that your makeup glides on effortlessly. They can also enhance skin with phytonutrients, while protecting you from breakouts with a protective layer between skin and makeup.
The best primer for you will depend on your skin type, or desired effect:
Luminous primer – Diffuses pores and illuminates, while creating a smooth base for foundation. Adds radiance to dry skin or lackluster complexions, dewiness without shine to oily skin, and a youthful touch to mature skin.
Mattifying primer – Mattifies skin and helps to reduce shine and the appearance of pores. Provides a smooth base for your foundation; works to absorb and control oil, and extends the wear of makeup; great for oily or acne-prone skin.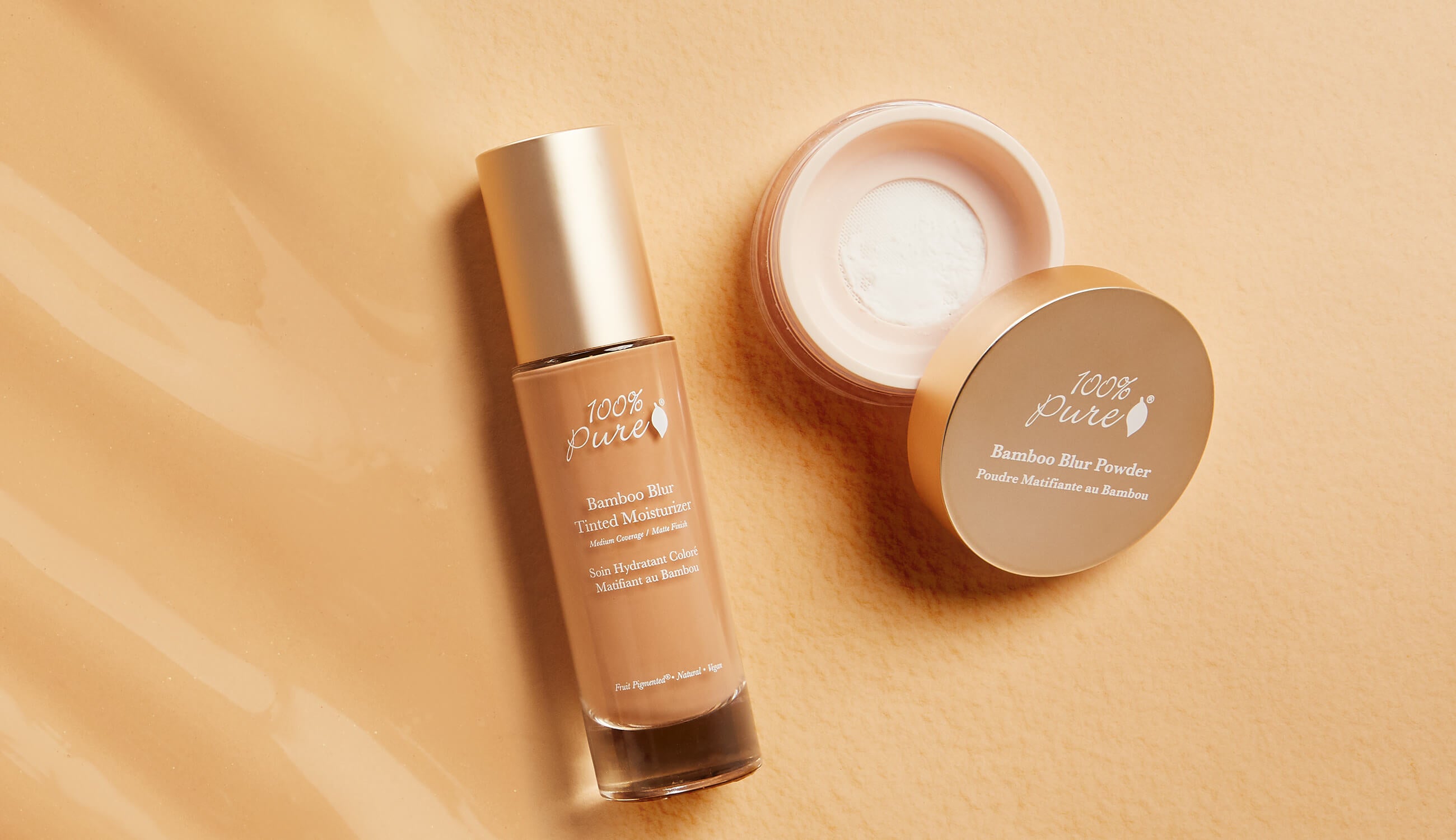 #2: Liquid Foundation
If you're going for a summer makeup look, a liquid foundation might sound counterintuitive. While oily skin types might prefer a super matte foundation, our buildable Bamboo Blur Foundation can provide a velvety, shine-free finish for normal to oily skin while delivering light hydration.
This liquid matte foundation is made with natural bamboo silica to diffuse pores, smooth fine lines, and create an angelic soft-focused look. Skin nourishing ingredients like aloe, pomegranate, and avocado seed oil provide light moisture and protective antioxidants – a necessity for outdoor exposure.
#3: Setting Powder
As its name implies, a setting powder can set you up for a melt-free makeup look if applied properly. During the sizzling summer months, it's especially important to use a setting powder to sweat-proof your makeup. A light bake in the most sweat-prone places – forehead, upper lip, around the nose – should do the trick.
Setting powders can also keep shine to a minimum, absorb sweat and oil, and soften the look of pores and fine lines.
Our Bamboo Blur Powder is your one-stop-shop: it's talc-free, preservative-free, and fragrance-free. This powder gives skin an instant photo-filter, all thanks to one ingredient: bamboo silica. Oil absorbing silica supports collagen formation, while fruit pigments provide vitamins and antioxidants for healthy skin.
PRO-TIP: After your base makeup is applied, selectively set and bake with our Bamboo Blur Powder. This is a 5 to 10 minute process, where you apply a visible layer of powder on the skin to set your concealer or foundation. When time is up, dust the excess powder off and be on your merry way!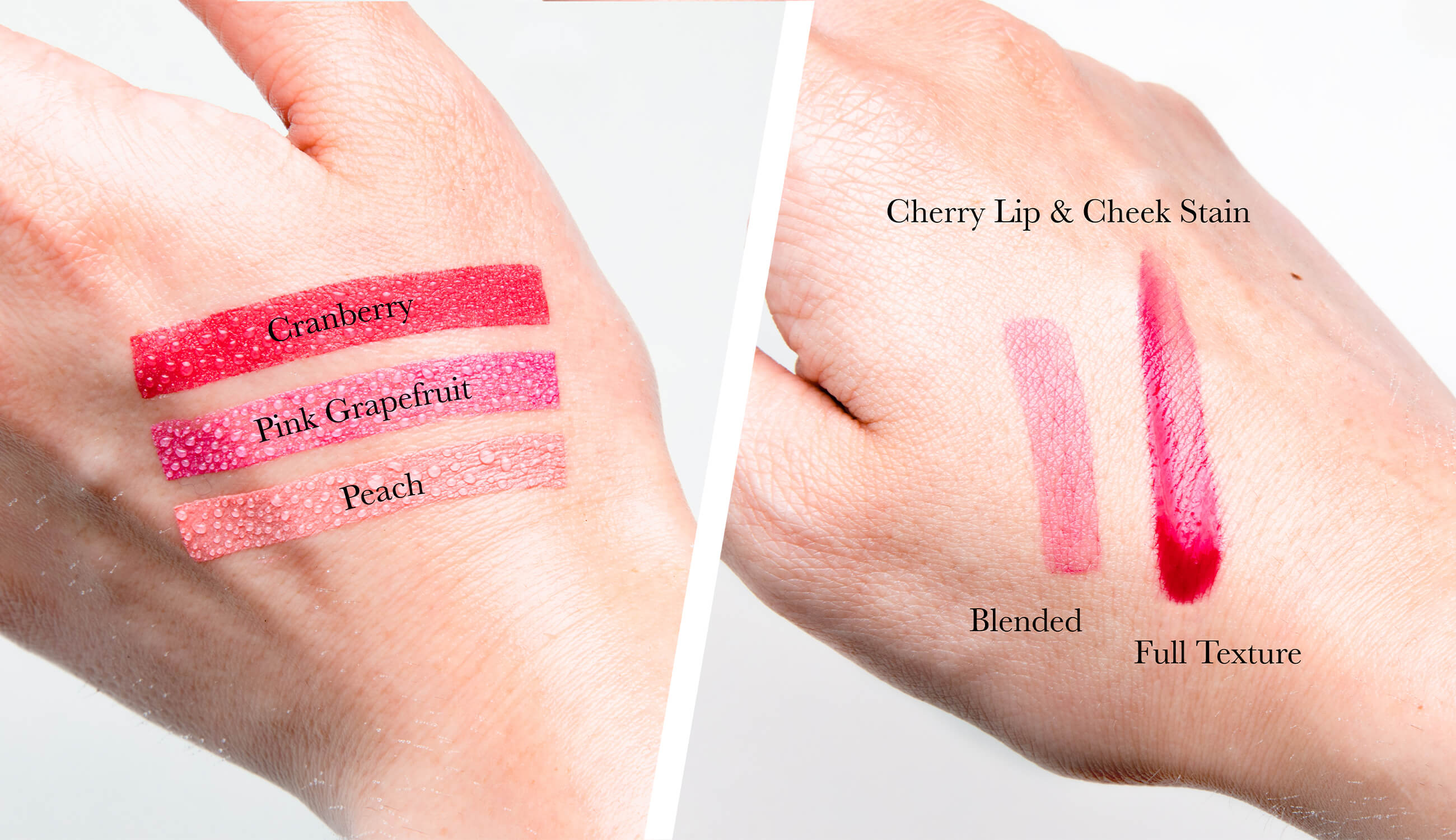 #4: Cream Blush
What's the best way to revive a dull complexion? Cream blushes can produce a natural finish and texture that can't be achieved so well with powder, which tends to deposit more color to your face. Even if you're going full matte for your summer makeup look, you can still use a cream blush on the cheeks to keep skin from looking too unnaturally matte in the summer sun.
Cream blush is also easy to apply, and can work for any skin type – even oily skin. Its texture makes it great for people with dry or mature skin, while other skin types will benefit from the subtle, youthful flush that a cream blush provides.
#5 Lip Stain
In hot weather, beads of sweat can accumulate over your top lip – wrecking your perfect lipstick application. Lip stains are a great go-between for having a pop of color, staying power, and less maintenance than lipstick in hot weather.
Our vegan lip stain has a sheer (but buildable) berry red pigment that can elevate easy makeup looks with a natural, soft touch and real fruit pigments. This formula also pulls double duty as a cheek stain, which is another great stay-put option for sweaty skin.
#6: Water resistant mascara
Nobody wants to step indoors from the blazing heat, only to greet others with smudged panda eyes. That's what happens if you don't use a water-resistant mascara: temperatures rise, eyelids sweat, and mascara starts to run. High heat and humidity have a naughty way of making regular mascaras run – cry us a black river!
Your biggest beauty VIP is a water-resistant mascara made with non-irritating ingredients, so that it won't cause your eyes to tear up even more. Free of parabens, preservatives, and petrochemical ingredients, the bestselling Ultra Lengthening Mascara is loaded with only the best in clean beauty ingredients. No clumping or flaking – bat an eye at that, summer sweat!
#7: Clear brow gel
True bravery is trying to wear fully sculpted, tinted eyebrows in the summertime. Not only are eyebrows patience testers, they'll be conversation breakers when you accidentally touch them in the sweltering heat. While it's important to keep errant hairs in place, using a clear brow gel means your brows won't give you away if sweat happens.
A clear brow gel can add a nice sheen and protective top coat for your eyebrows – like a manicure topcoat! To achieve flawless eyebrows, use a brush to shape before applying your brow gel. This will train hairs to stay in place while you apply your gel for longer lasting shape.
With these easy makeup looks, you can embrace the rest of summer knowing that your makeup can stand up against the elements. For more easy makeup looks for blue eyes, green eyes and more, be sure to check out our makeup blog every week!
We carefully hand-select products based on strict purity standards, and only recommend products we feel meet this criteria. 100% PURE™ may earn a small commission for products purchased through affiliate links.
The information in this article is for educational use, and not intended to substitute professional medical advice, diagnosis, or treatment and should not be used as such.
Sign up to our email newsletter for more blog updates and exclusive discounts.
< Older Post | Newer Post >